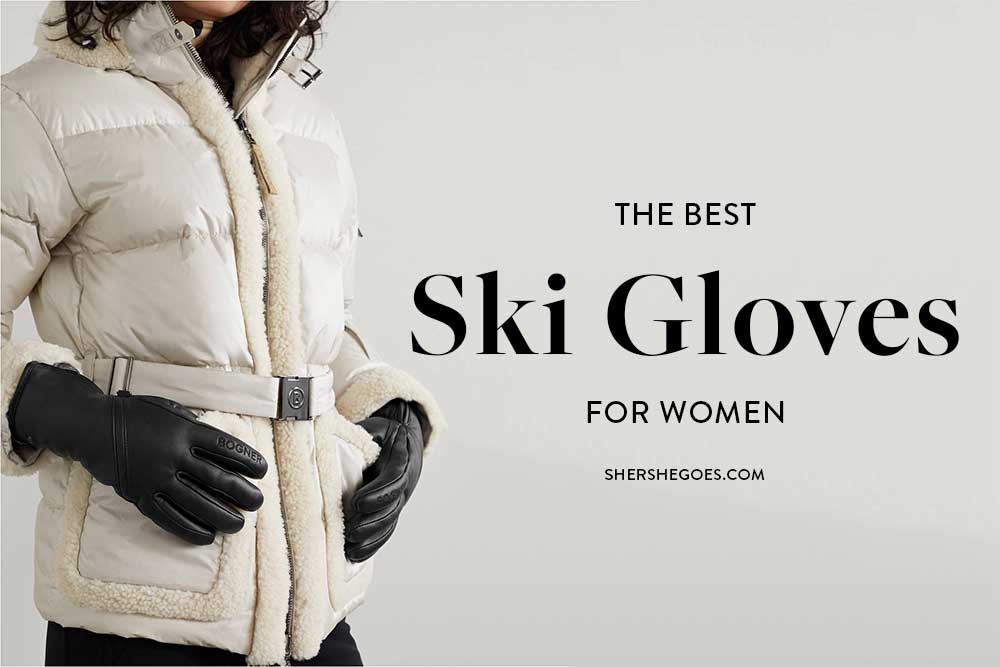 Best Women's Ski Gloves
Keep reading, or pin this article to save it for later ⇟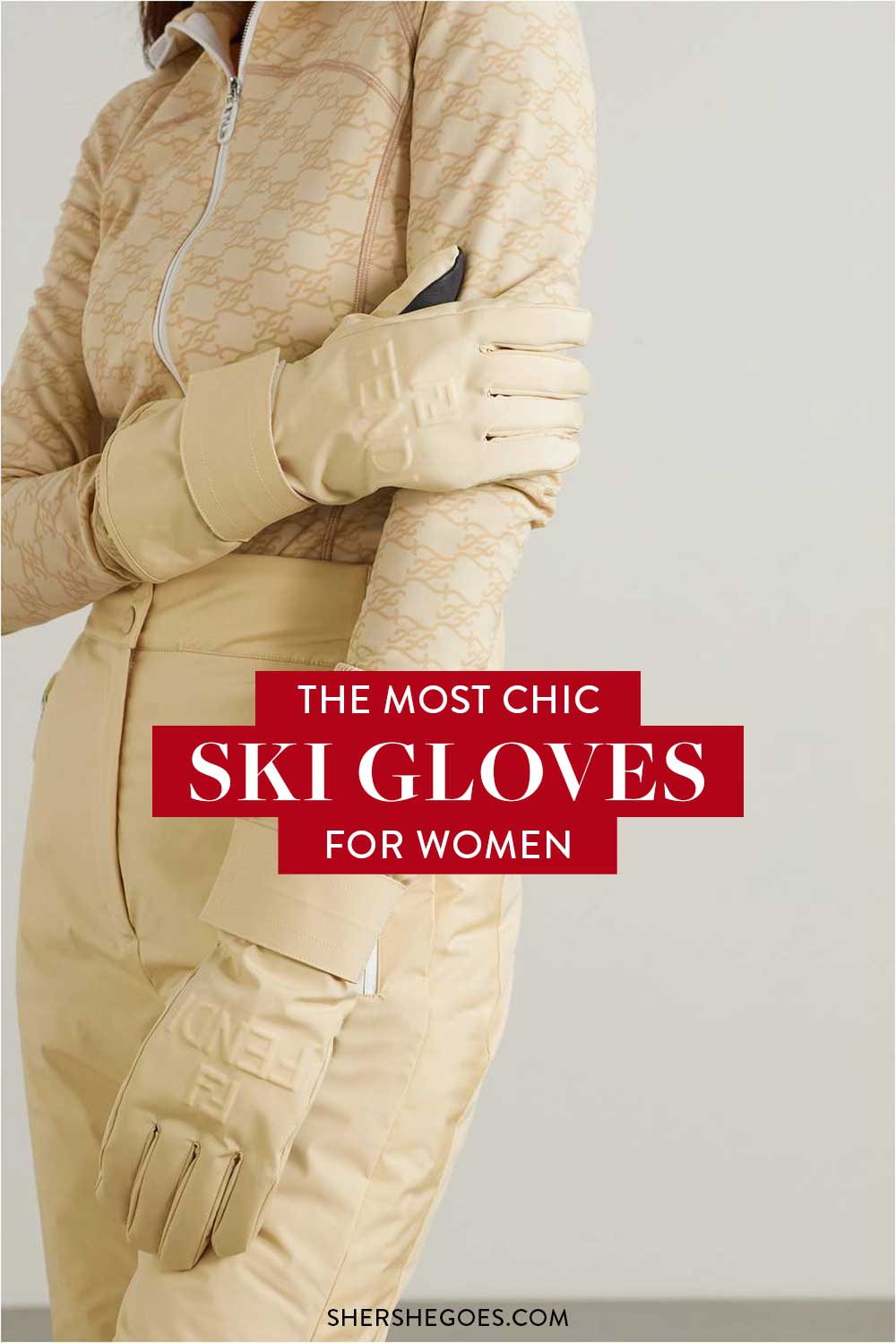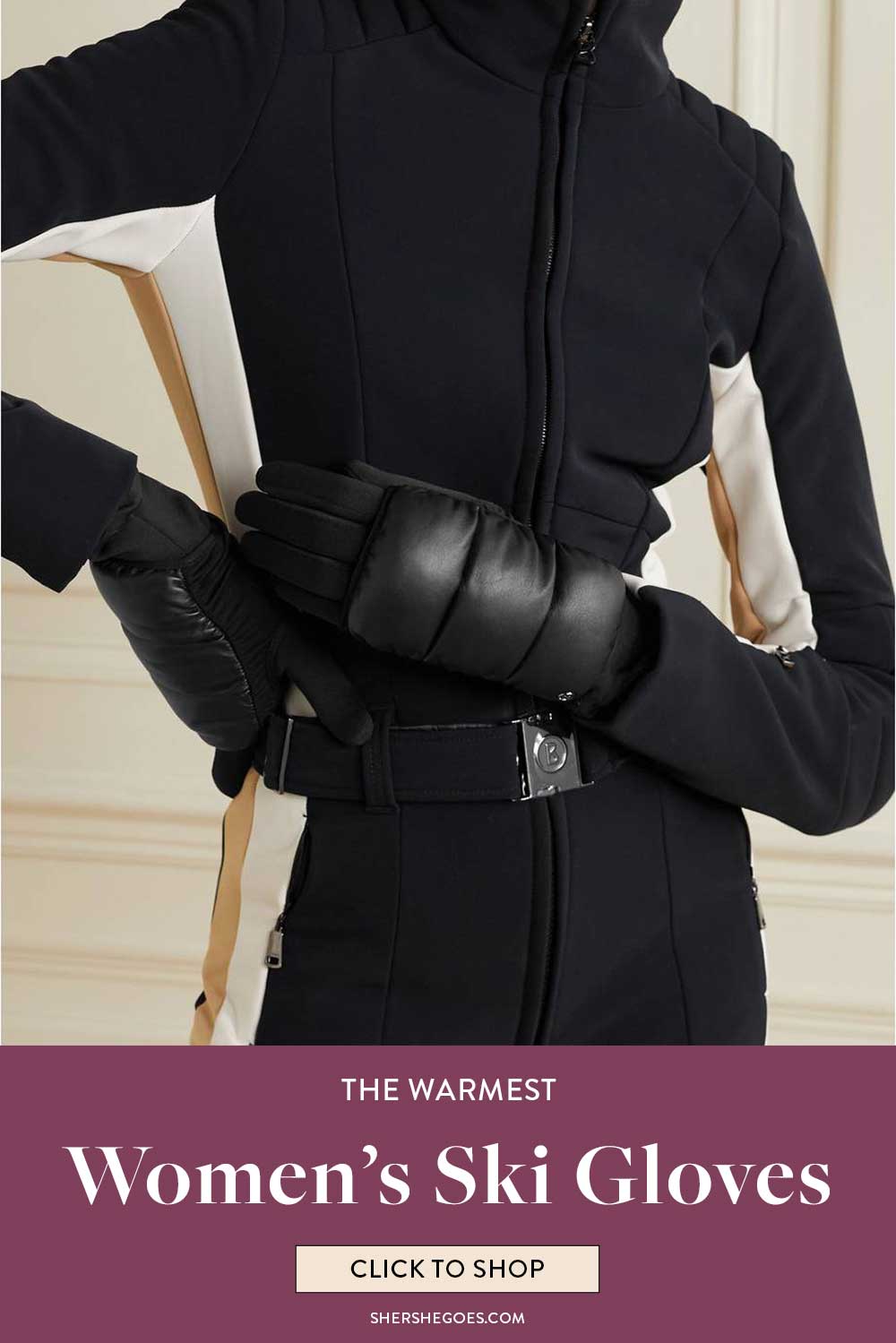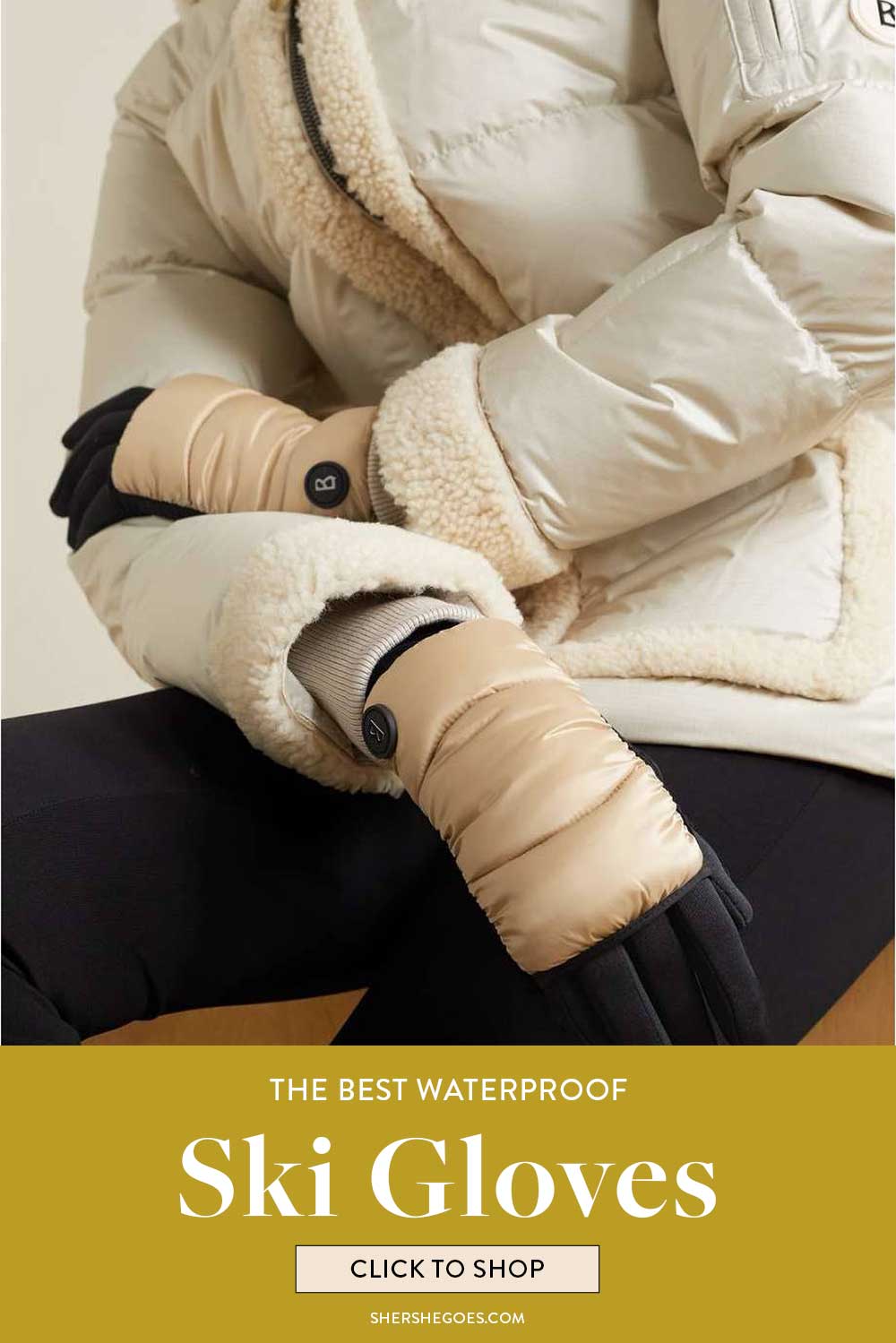 ADVERTISEMENT
---
---
Ski Gloves
Nothing ruins a day on the slopes like cold hands.
Reliably dry and warm gloves are a must for skiing and snowboarding. But there are so many options on the market – how do you know which to pick?
In today's post I breakdown what to look for in women's ski gloves, whether you should choose mittens or gloves, and review some of the top women's ski glove brands.
ADVERTISEMENT
---
---
What to Look For When Buying Ski Gloves
A common mistake when buying winter gloves is to get gloves that are too small for your hands, or have too much insulation.
To keep your hands as warm as possible, you want air to be able to circulate around your fingers.
Mittens will be warmer than gloves.
Too much insulation can also have the opposite effect.
As you ski, snowboard or stay active outdoors your hands will often start to sweat. Insulation keeps your hands warm but can also trap sweat, which cools your extremities down and ends up making you colder.
So, look for gloves that blend waterproofing with insulation, and make sure to get well-fitting mittens for maximum warmth!
ADVERTISEMENT
---
---
Ski Gloves for Women (2022)
Andorra Ski Gloves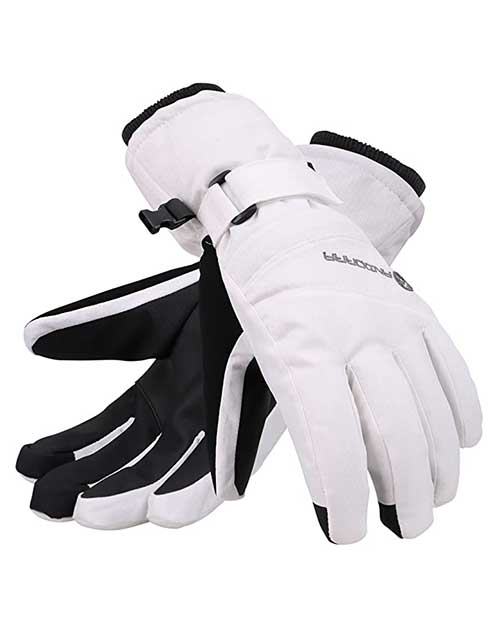 Looking for an affordable pair of ski gloves for your first ski trip?
Check out the Andorra women's ski gloves on Amazon.
They have all the basic functions you need – waterproofing, insulation, tech fingers – at a very budget friendly price.
These gloves may not look the most glamorous, but they'll keep your hands warm and dry!
Three fingers are touch screen compatible, and the gloves have an extra coating of waterproof material on the outer shell.
Inside, there's a soft lining for extra insulation and elastic cuffs at the wrist for a snug fit.
ADVERTISEMENT
---
---
Hestra 3 Finger Heli Ski Gloves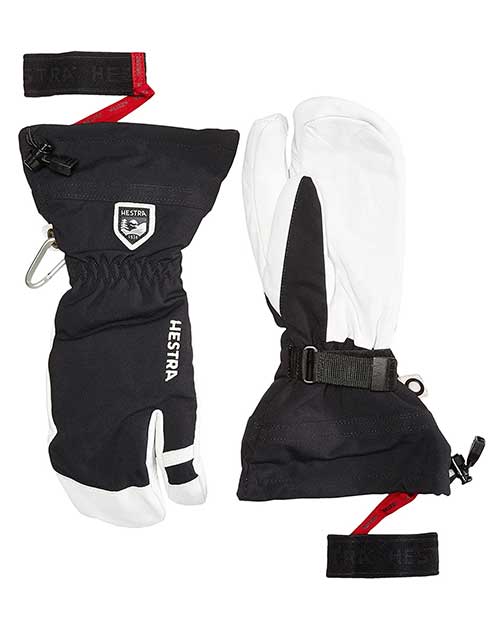 Hestra is one of the most trusted brands when it comes to winter gloves.
Their best-selling Heli ski glove is famous for its comfort, functionality and hybrid leather and synthetic construction. I have the mitten version, but they come in glove form and a hybrid 3-finger format!
Hestra's Army Heli ski gloves have lots of leather on the palm, so they're both durable and flexible. They come with a sample of leather balm to keep the waterproof membrane intact, as well as a carabiner to keep the gloves stored neatly together.
I like the long gauntlet cuffs that block out wind and snow (over even the puffiest ski jacket) and the removable, machine-washable inside liner.
These gloves are some of the best on the market!
I even wrote an in-depth review, which you can read here.
ADVERTISEMENT
---
---
Rossignol Leather Ski Gloves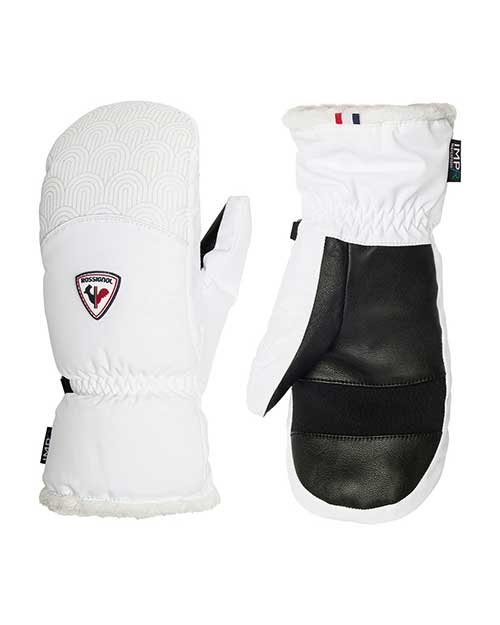 ADVERTISEMENT
---
---
Outdoor Research Gripped Heated Ski Gloves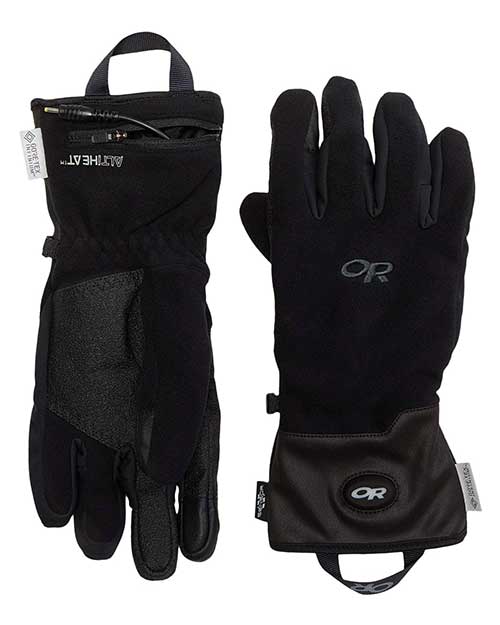 If you suffer from poor circulation, you'll want to try heated gloves.
Outdoor Research makes some of the best battery-powered heated gloves on the market.
Their gripper gloves have 3 layers of waterproof protection and a protective leather gauntlet on the back of the hand. The fingertips are touchscreen compatible too!
But the best part is the heating system.
It has a built-in battery that creates warmth all along your hand, from the back down to the fingers. An easy-to reach button adjusts between 3 heat settings.
There's something about a heated glove that just surpasses a hand warmer!
ADVERTISEMENT
---
---
Best Waterproof Ski Gloves: Dakine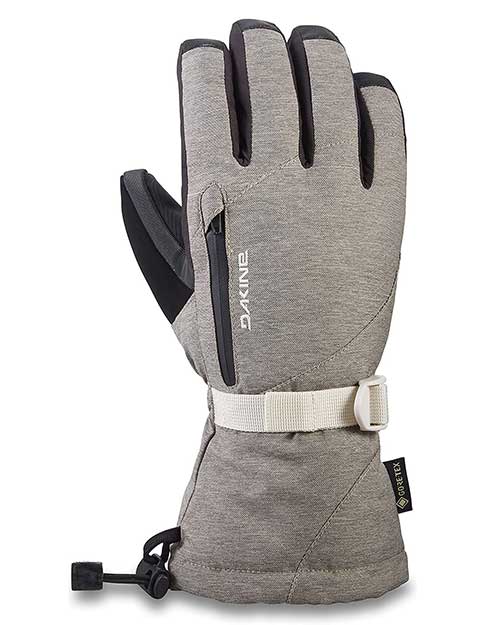 Dakine's ski gloves are sleek, fairly priced and touch screen compatible.
These have GORE-TEX built into the outer fabric for a completely waterproof design. If you ski in wet conditions, you'll appreciate how comfortable these are to wear!
ADVERTISEMENT
---
---
Best Gore-Tex Ski Gloves: Burton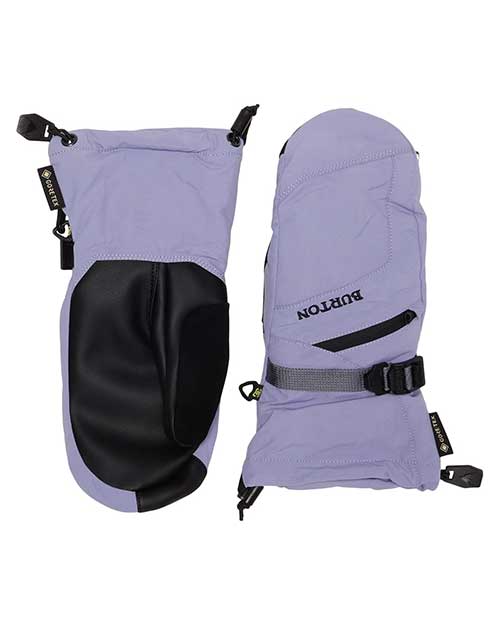 Burton is a Certified B corp making sustainable, high quality snowboard products.
Their Gore-Tex gloves feature 2 layers of dryride fabric for a solid waterproof shield. Inside, there's a brushed microfiber lining to add warmth and insulation.
The gloves also have a hidden pocket where you can add hand warmers for extra warmth!
Meanwhile, the palm has complete touchscreen controls and an ergonomic pre-curved fit.
We also like that the gloves come with removable wrist leashes, so there's no risk of losing these gloves!
ADVERTISEMENT
---
---
Shop Women's Ski Gloves
---

ADVERTISEMENT
---
---
Ski Wear Haul
I posted a couple try-on hauls of all the ski wear brands that I've tried. You can check them out on my Youtube channel here.
ADVERTISEMENT
---
---
ADVERTISEMENT
---
---
ADVERTISEMENT
---
---
Read More: in our ski style series:
Ski Trip Packing Essentials
What to Wear Skiing: Packing List Must Have's
The Best Ski Pants for Women (Stylish & Functional)
I Found the CUTEST Women's Ski Pants (Video)
Are Designer Ski Pants Worth It? (Try-On Haul)
The Best Ski Sweaters for Apres-Ski 
Planning the Perfect Ski Trip
What to Know Before Skiing in Vermont for the First Time
Ski Trip Recaps + Mountain Guides
Lake Tahoe, California: Heavenly, Kirkwood & Northstar
Montana: Big Sky
Vermont: Stowe
Catskills, New York: Belleayre Mountain
Quebec, Canada: Mont Tremblant
+ More Ski Vlogs on Youtube
Follow me @Sher She Goes on