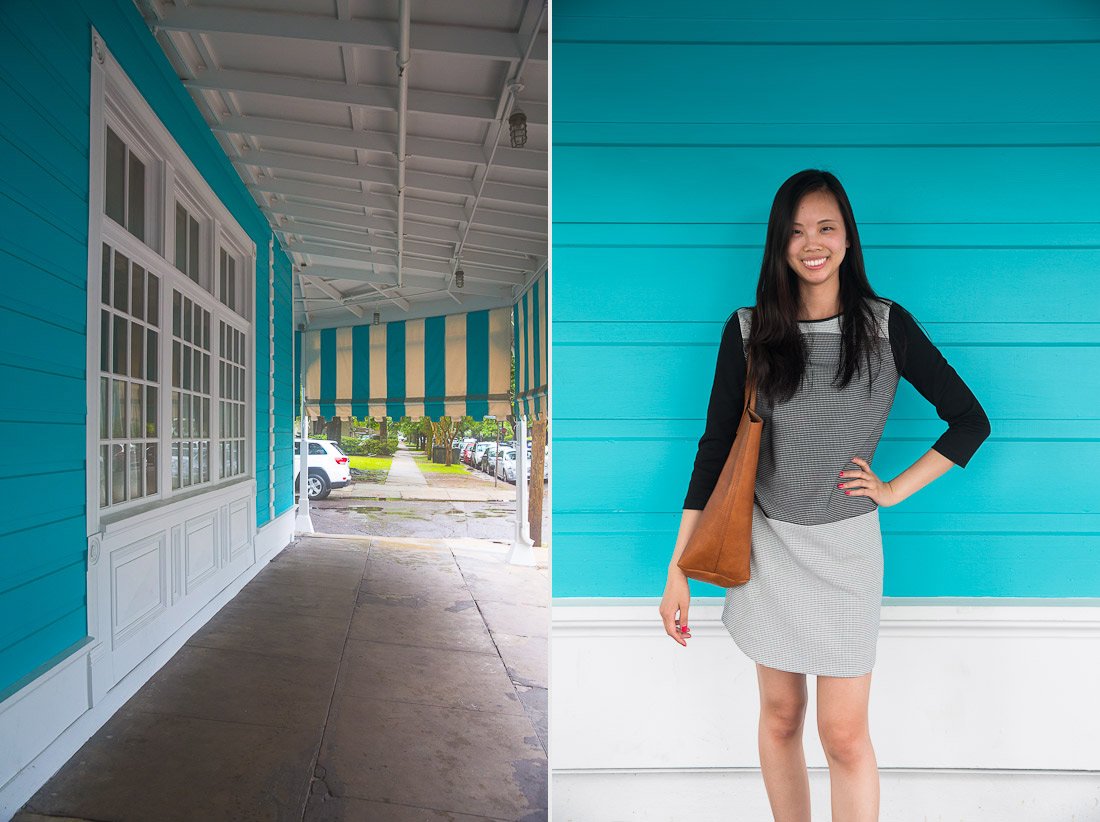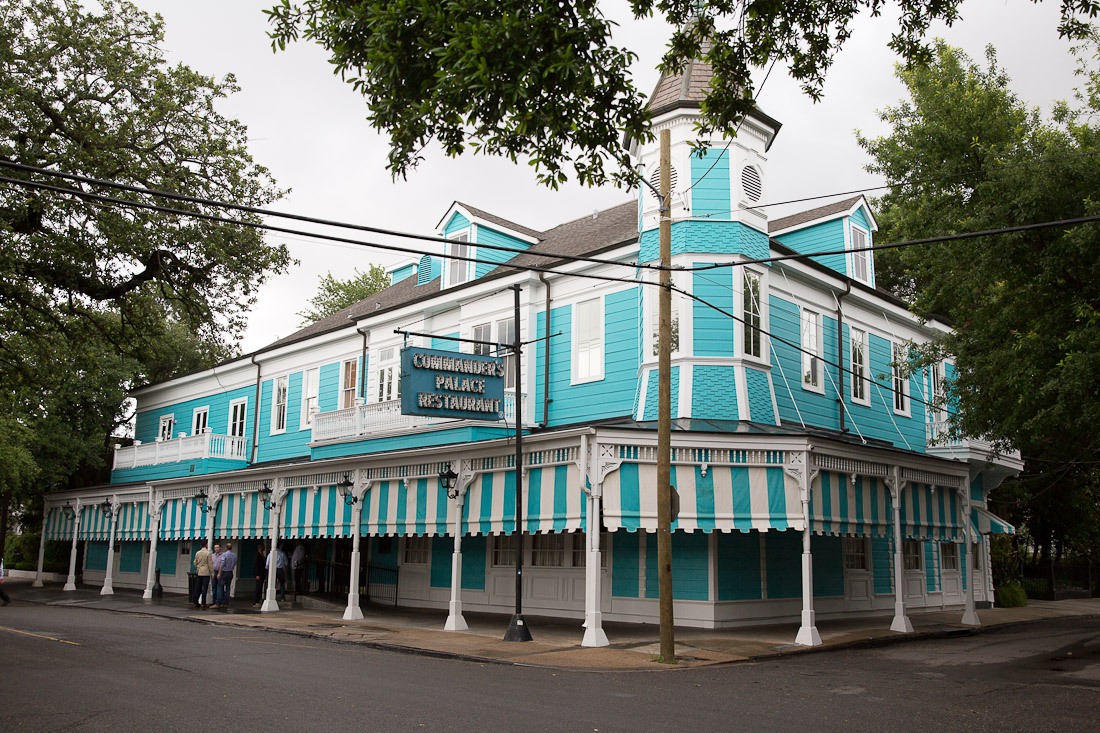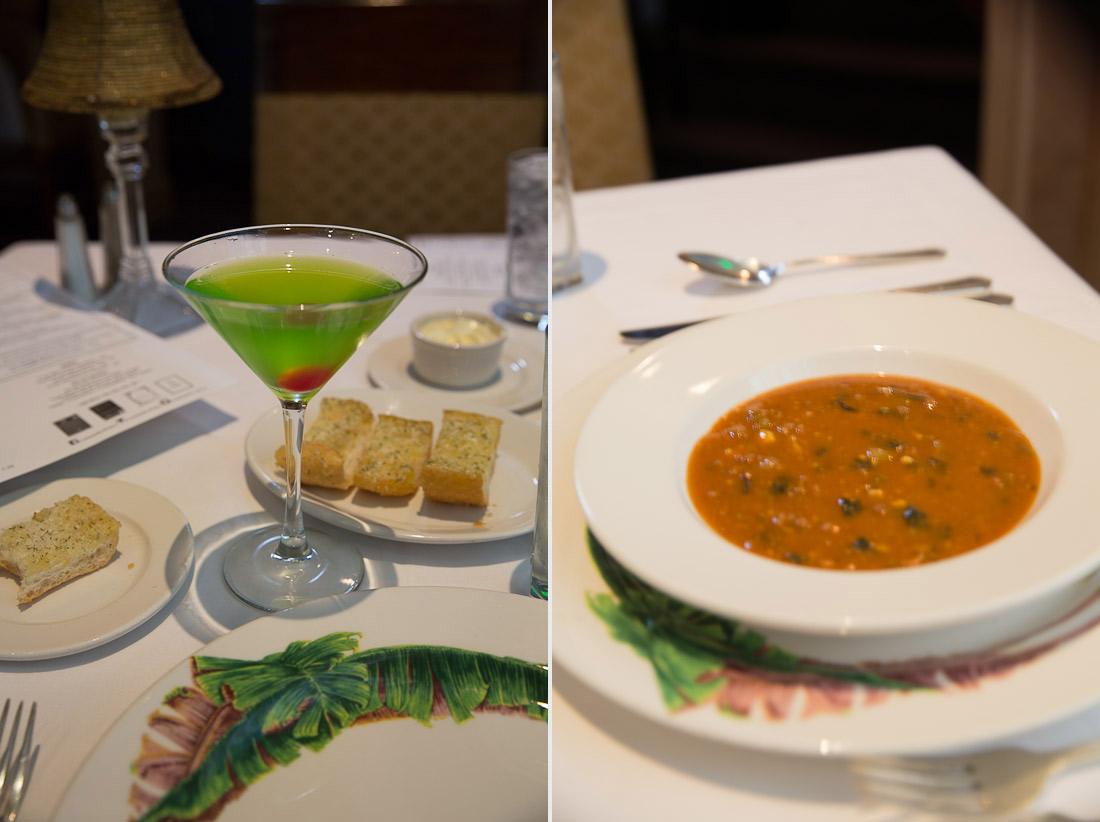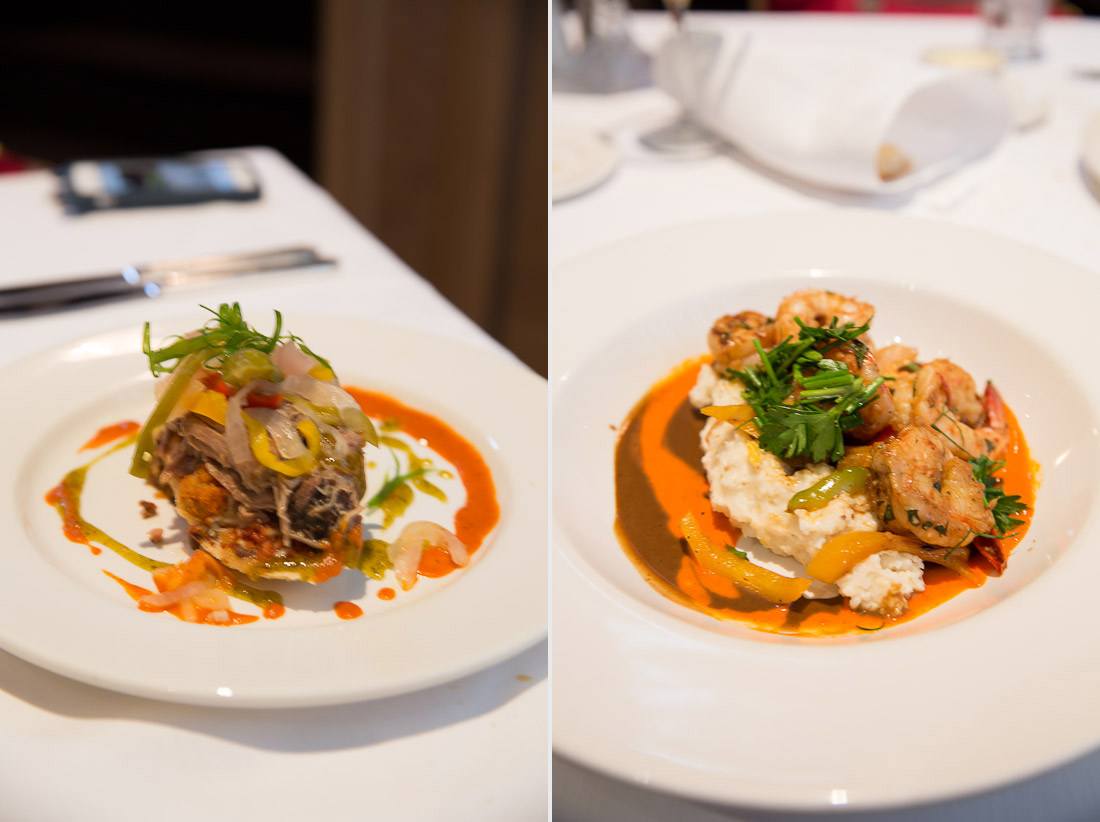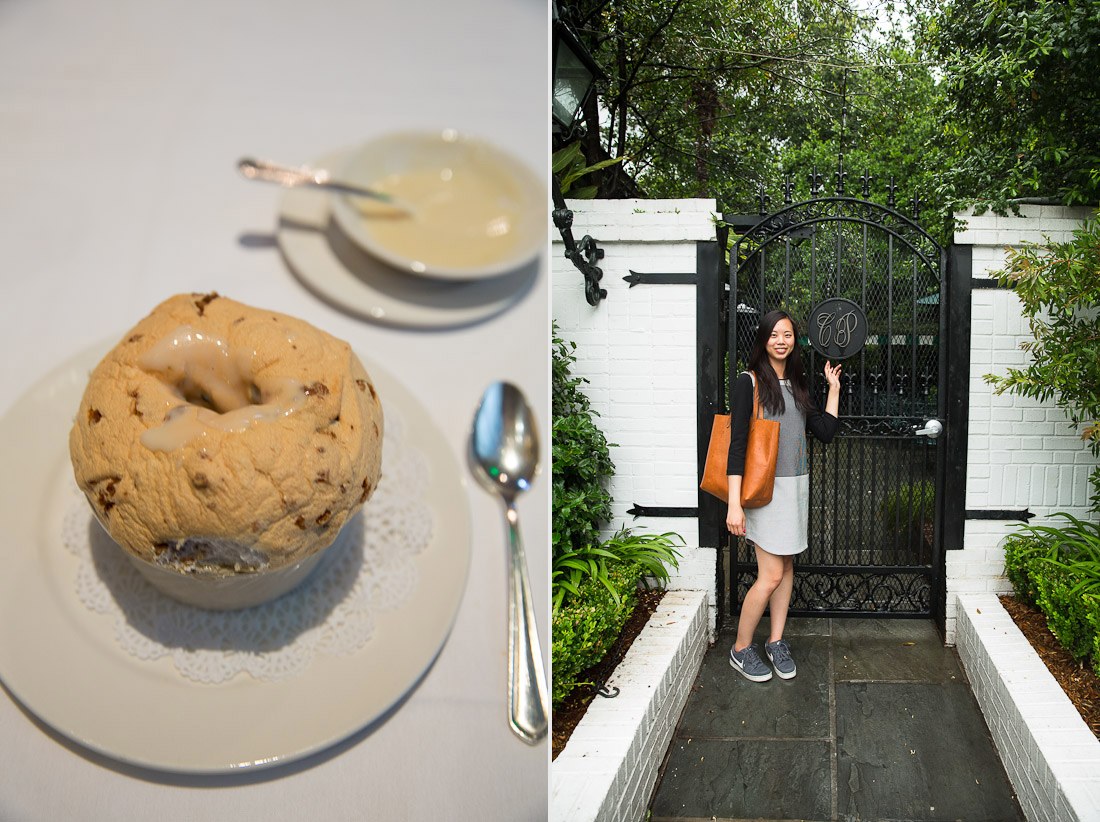 Our first stop in New Orleans was lunch at Commander's Palace. Probably the most famous restaurant in the city, Commander's Palace was established in 1880 and is highly regarded as one of the best restaurants in the area (it boasts several illustrious alumni including Paul Prudhomme and Emril Lagasse). Located in uptown New Orleans' Garden District, Commander's Palace is patronized by the distinguished neighborhood families of the surrounding neighborhood.
At first, the restaurant description sounded a bit too stuffy to me in the guidebook and we didn't initially plan to dine here. We ended up making a lunch reservation on the spur of a moment, as I was ravenous post flight and not inclined to walk further. Commander's also came highly regarded from our hotel concierge and at that point, we just had to try this legendary kitchen of haute creole cuisine.
From our hotel at the Hyatt Regency, we took the no. 12 St. Charles trolley towards the Garden District and got off about a 7 minute walk from the restaurant. It was an easy enough ride, despite a small break in trolley service due to repairs (the City helpfully organized bus service instead). During the walk, I stopped frequently to take pictures of all the beautiful Southern mansions in the neighborhood and we were almost late for our reservation!
Once you stumble upon Commander's (you can't miss it; before you even get to the door the CP gates and bright turquoise slating are a dead giveaway), you're immediately greeted by almost a dozen well-wishing, bright eyed waiters and waitresses. The service at Commander's is truly top notch – attentive, without being stuffy. We tried the signature Turtle soup and Creole Gumbo for appetizers along with Commander's fabulous garlic bread. We also had the Creole Cuban Sandwich and Ginger Glazed Wild White Shrimp, both of which were flavorful and decadent. Of course, we had to try their Bread Pudding Souffle and 25 cent martinis as well!
Commander's Palace is a great lunch spot destination, as it offers a 2-course, 3-course and a la carte options so you can design your menu to your heart's content. Try to come during the weekday in order to take advantage of their 25 cent martinis (available in Classic, Cosmopolitan, Commander, which is a bright bright blue or Melon, pictured). I got a lot of incredulous "how can a martini be less than a dollar" questions but yes, it is here and no, it's actually not watered down, so it's definitely worth getting! The melon flavor came through strongly and it was a great drink to try.
Definitely check out Commander's Palace if you're in the mood for some upscale Creole fare in New Orleans.
Headed to New Orleans for a long weekend? Check out my city travel guide and 4 day itinerary here.
Follow Sher She Goes on