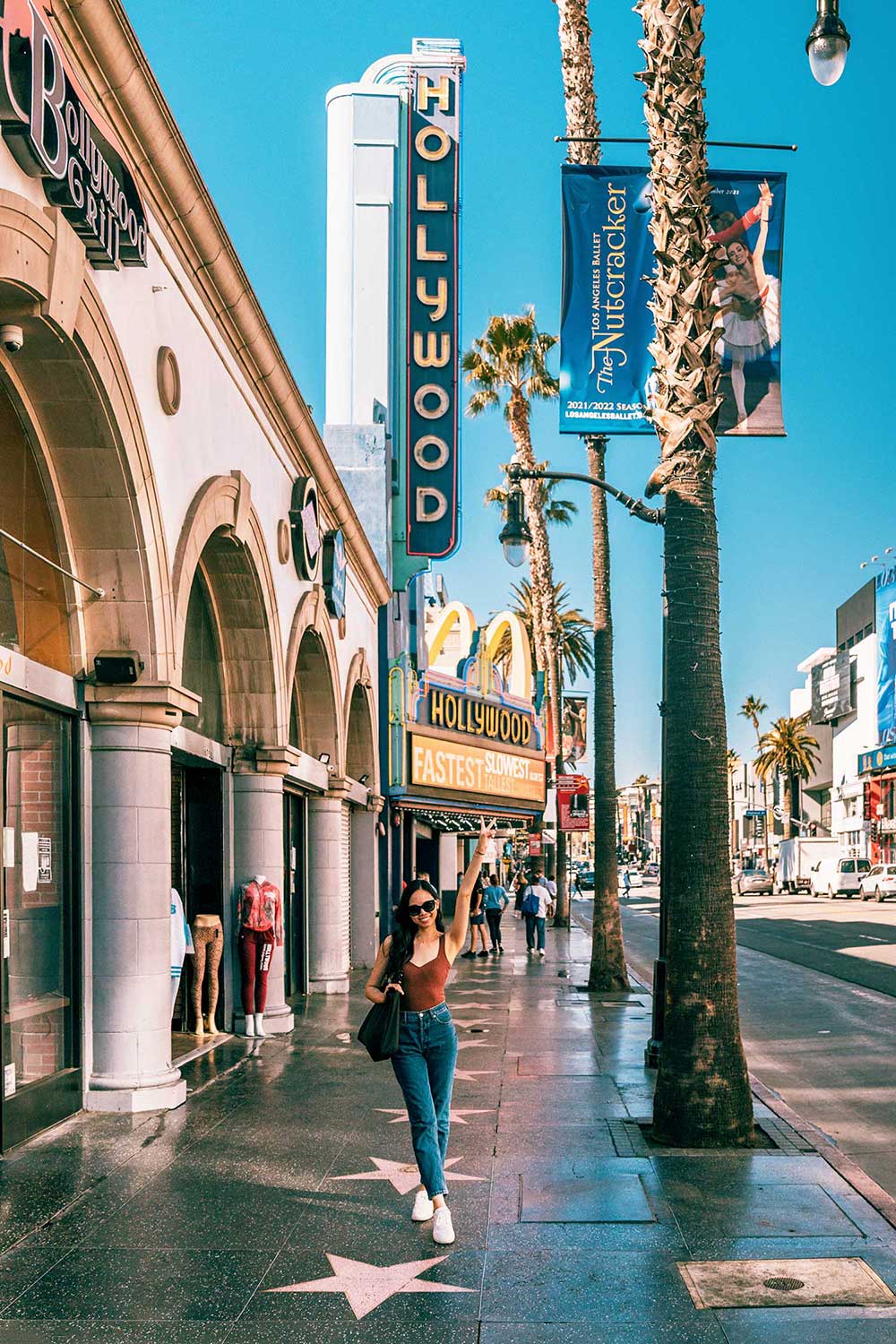 Thank you to IHG for sponsoring this post.
Los Angeles
There's kind of an unspoken divide between Los Angeles and New York.
Maybe it's because the two cities are complete opposites, but both have such a magnetic energy about them that compels people to move hundreds of miles with just a tiny suitcase in the hopes of 'making it big'.
Kids in sleepy suburban towns all across America grow up wanting to try their luck and I think for most of us it's an instinctive, decisive pull towards one or the other.
Personally, I've always been a New York City gal…
ADVERTISEMENT
---
---
The energy, the hustle and grind, the colorful diversity and endless varieties of food in NYC have made me a New Yorker for life, I think.
But I can admit to feeling curious about California…and Los Angeles in particular. So many California kids come to New York and talk up SoCal endlessly, ha.
So I finally had the chance to visit LA and experience the city for myself!
My friend Sam and I took a road trip down the Pacific Coast Highway and ended in Los Angeles. We didn't have that much time.. but were able to squeeze in quite a bit in spite of the short winter days (and notorious LA traffic!).
So if you're visiting Los Angeles with just 1 day to spare, here's what to see, do and include on your itinerary.
ADVERTISEMENT
---
---
Quickly jump to:
Keep reading, or pin this article to save it for later ⇟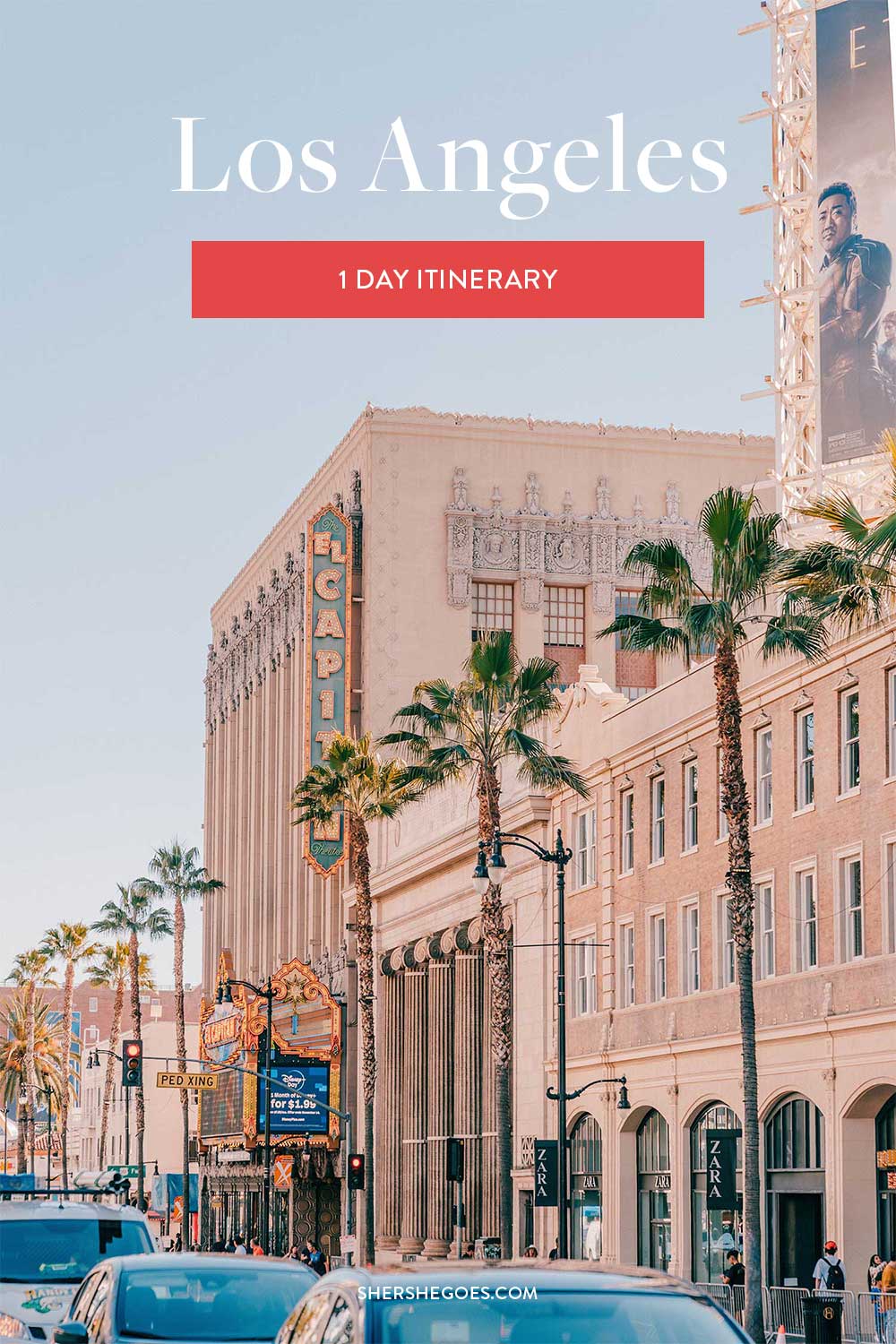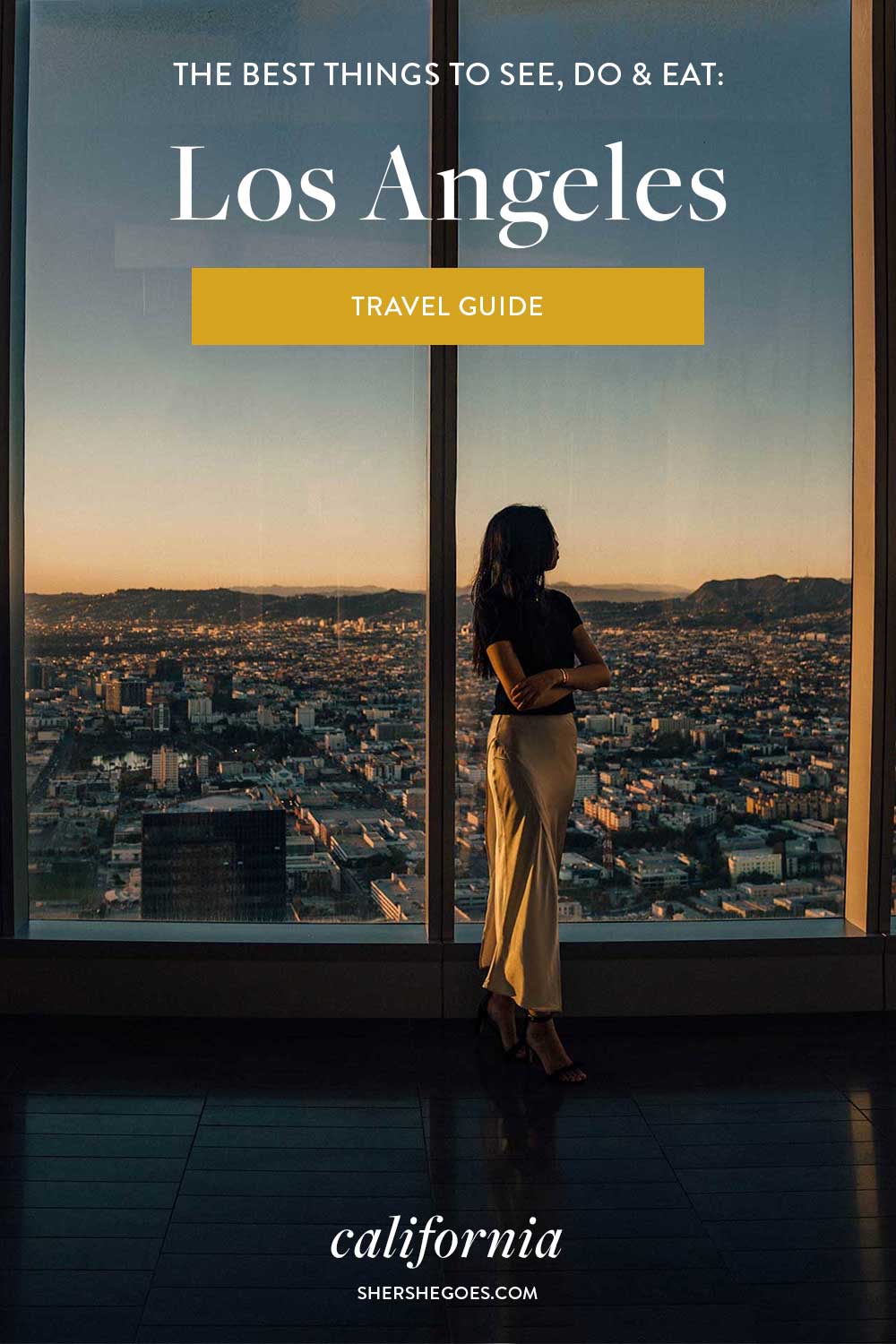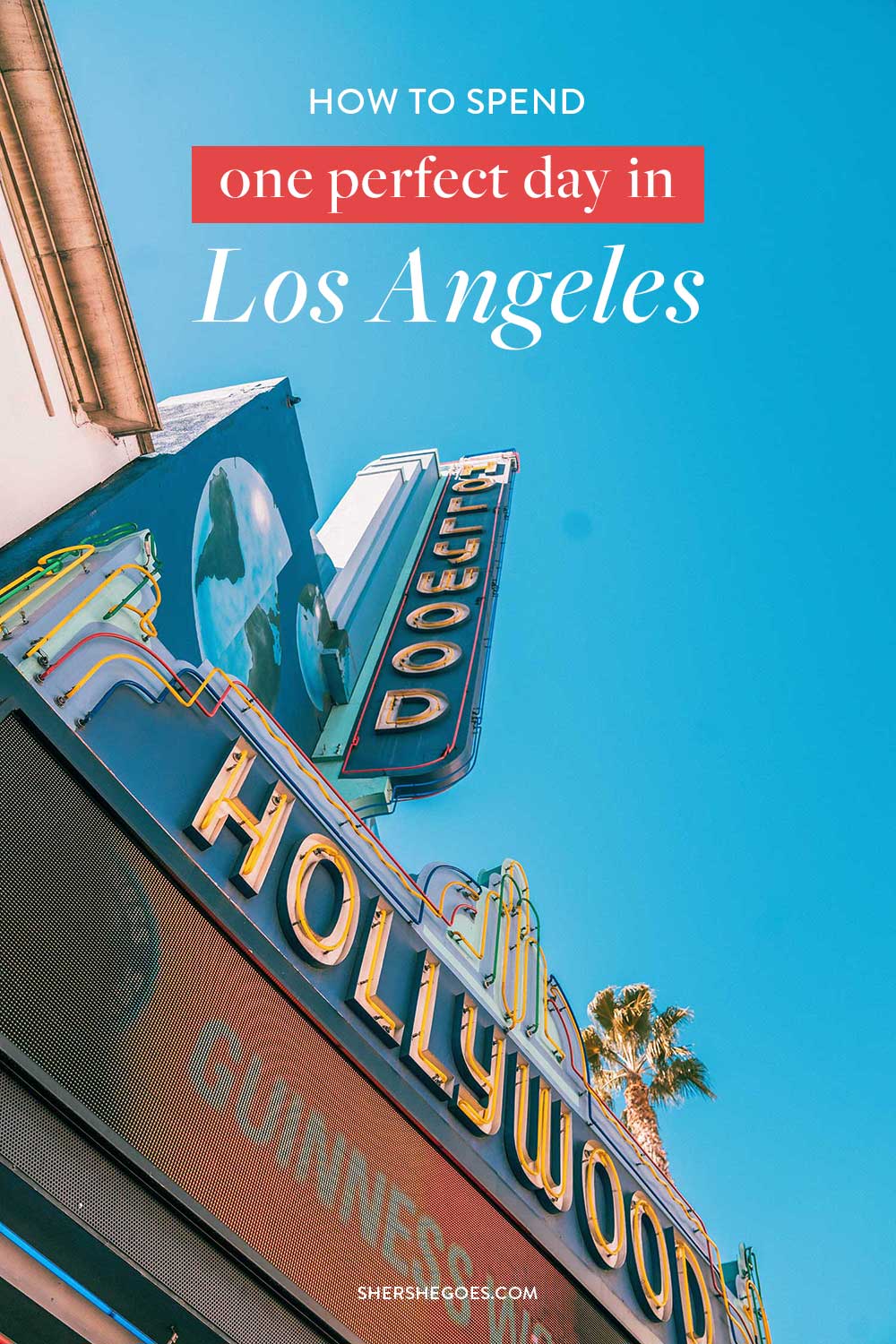 ADVERTISEMENT
---
---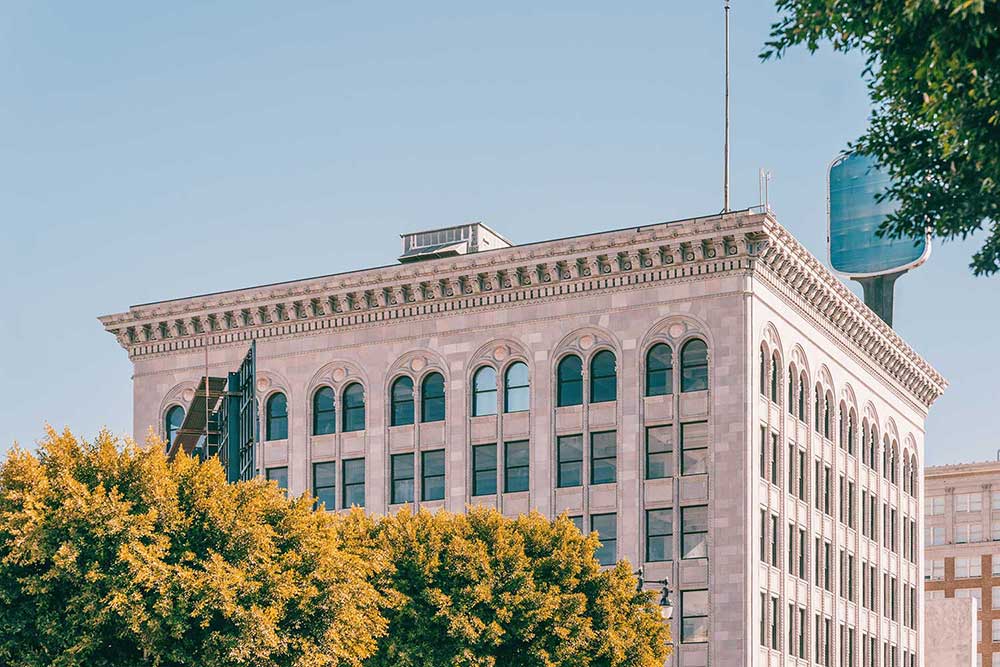 Los Angeles
The City of Angels is most known as the home of America's entertainment industry.
From the magic of Hollywood to the glitz and glamour of Beverly Hills, LA is synonymous with celebrity culture, impeccably beautiful residents and car culture.
But there's a lot more to the city!
Greater LA County comprises over 4,000 square miles and 10 million people – including the largest Mexican and Asian immigrant communities in the country.
So it's here that you'll find the most authentic Korean food, the best cheap and tasty tacos and the most sophisticated vegan restaurants!
NYC might have diversity but I'll admit, what LA does well, it does really well.
ADVERTISEMENT
---
---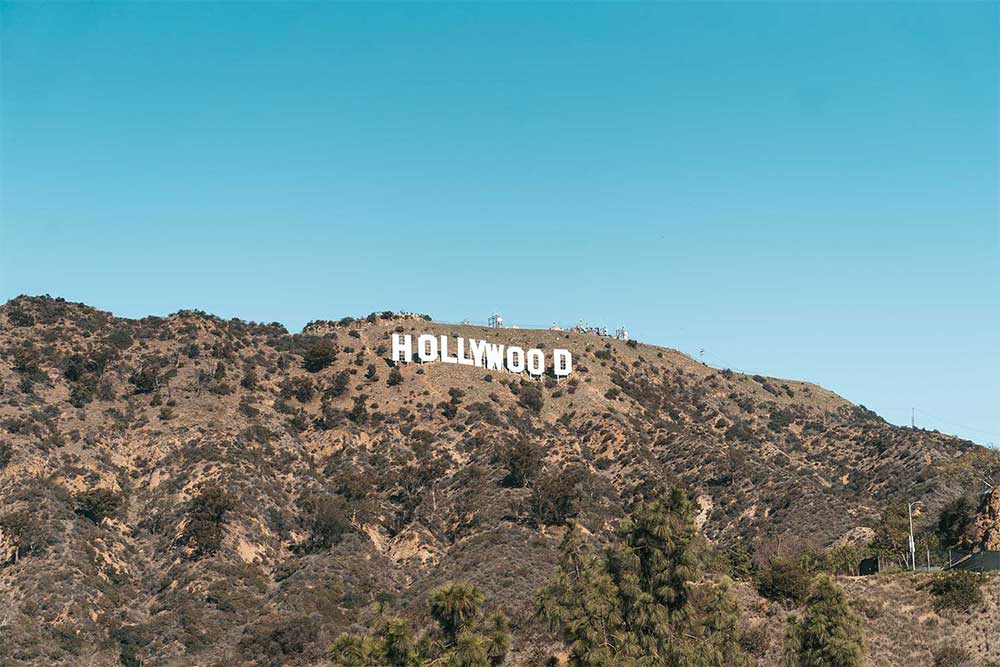 Where to Stay in LA
In fact, I'd argue Los Angeles is a megalopolis of many small 'cities' each with their own distinctive culture.
So if you're a first time visitor, you might be wondering which area makes the most sense to stay.
With limited time, we based ourselves in Downtown Los Angeles. It's historically had a slightly seedy reputation, but there's no denying DTLA is the city's most intriguing and rapidly gentrifying neighborhood.
New condos and hotels are sprouting up every other month, and it's here you'll find cutting edge architecture, world class art museums and buzz-worthy restaurants.
It also has bus and metro options if you want to ditch the car and use public transportation. It feels a little similar to New York actually!
ADVERTISEMENT
---
---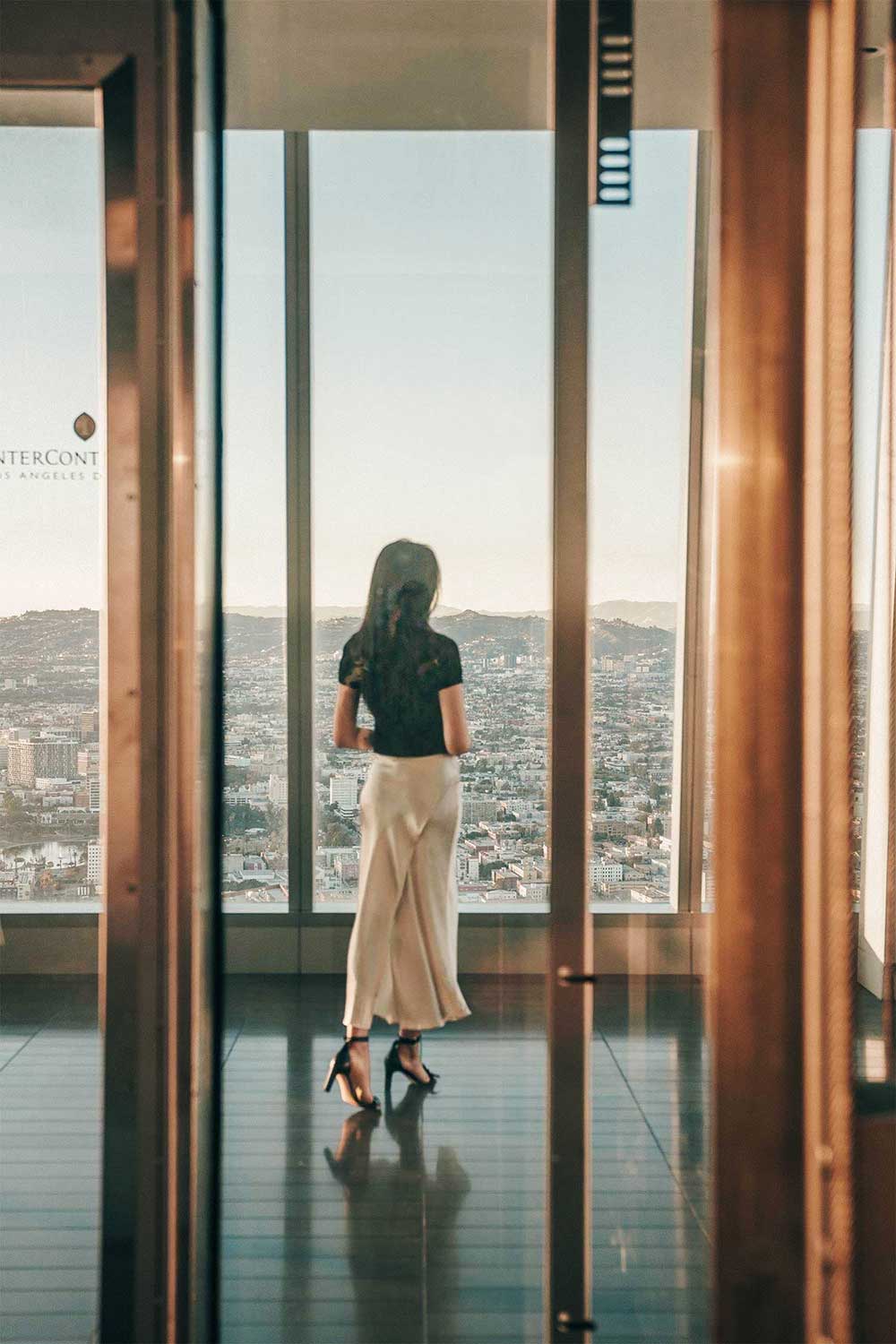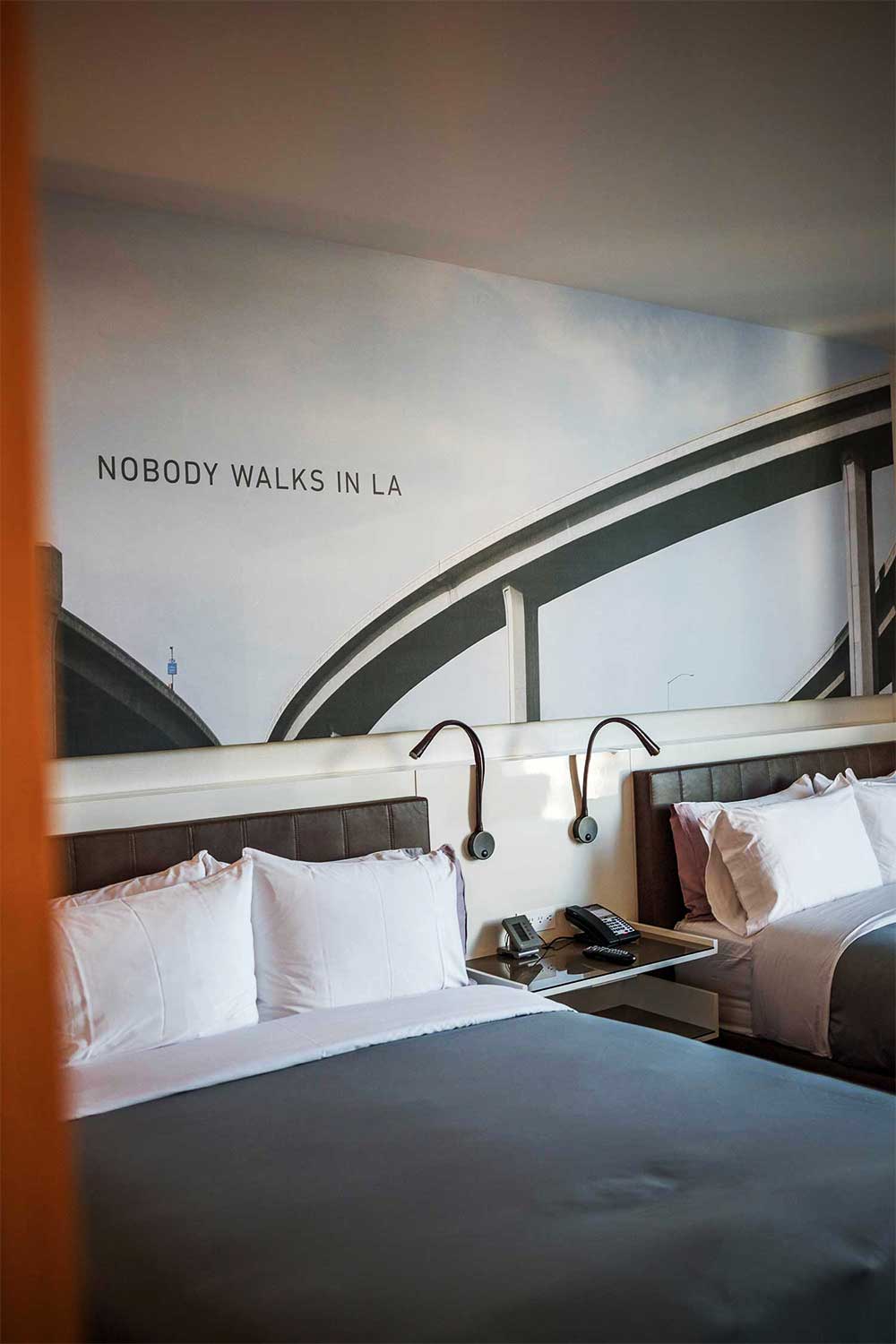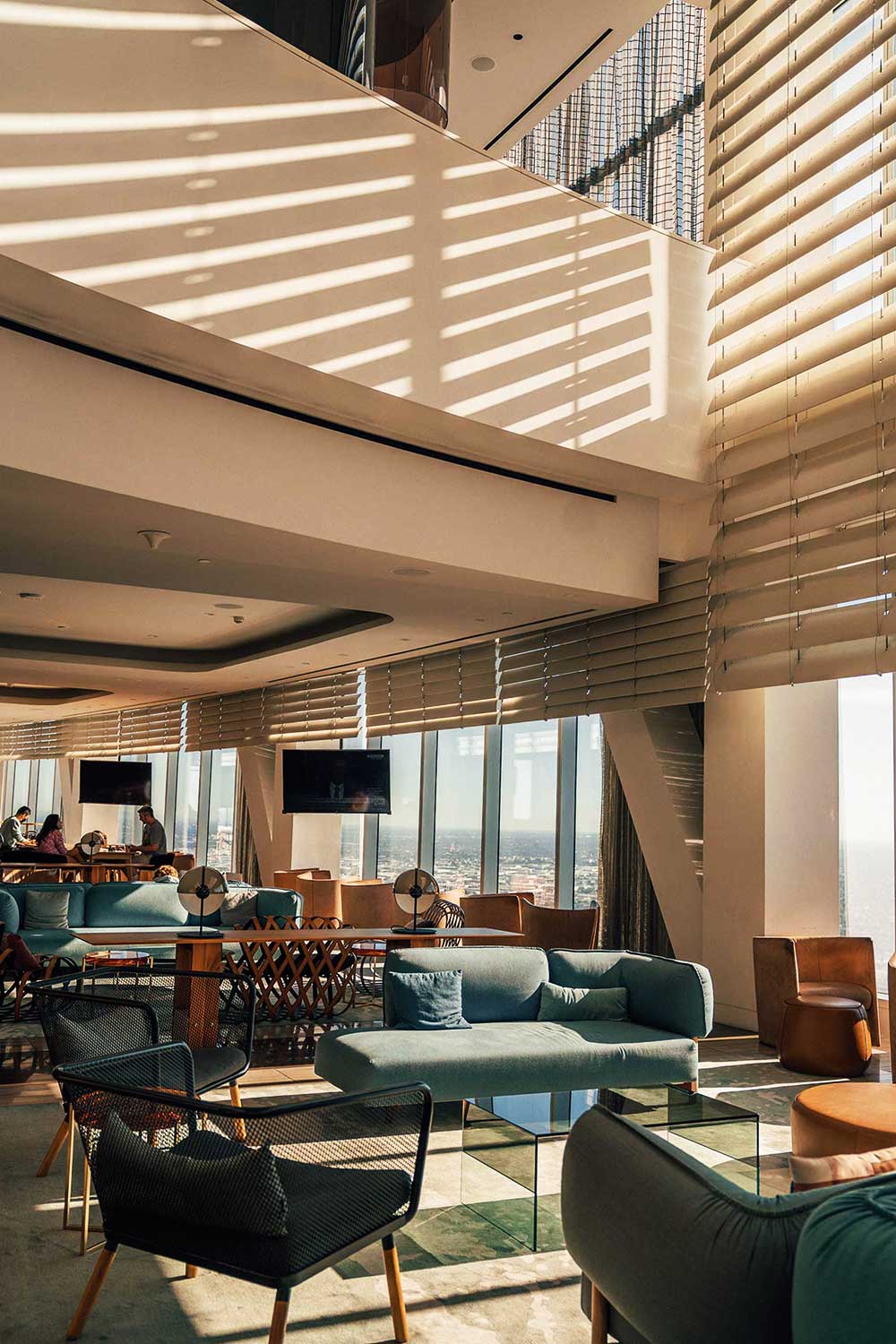 InterContinental Los Angeles Downtown
We stayed at the InterContinental Downtown, which was the perfect option.
The hotel is part of IHG Hotels & Resorts, one of the world's leading hotel companies with nearly 6,000 properties across the globe. They have 16 different hotel brands under the IHG umbrella, but I immediately knew I wanted to stay at their luxury InterContinental property in LA, because of its unique location!
The luxury hotel occupies the higher floors of a towering skyscraper in the heart of DTLA. In fact, it's the tallest building on the entire West Coast!
When we stepped out on the 70th floor lobby to check in, we were mesmerized by the floor to ceiling windows offering 360 views of the city.
ADVERTISEMENT
---
---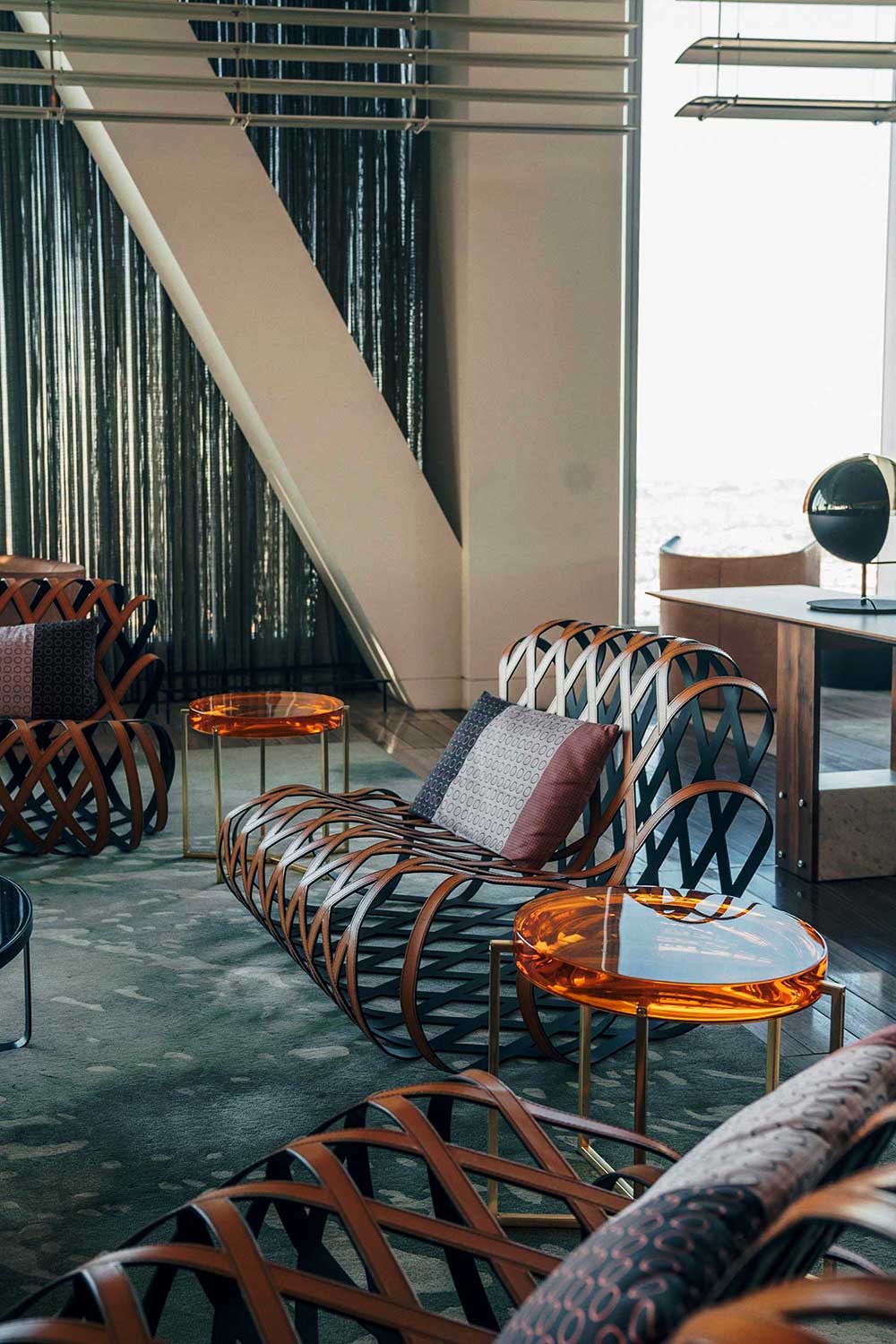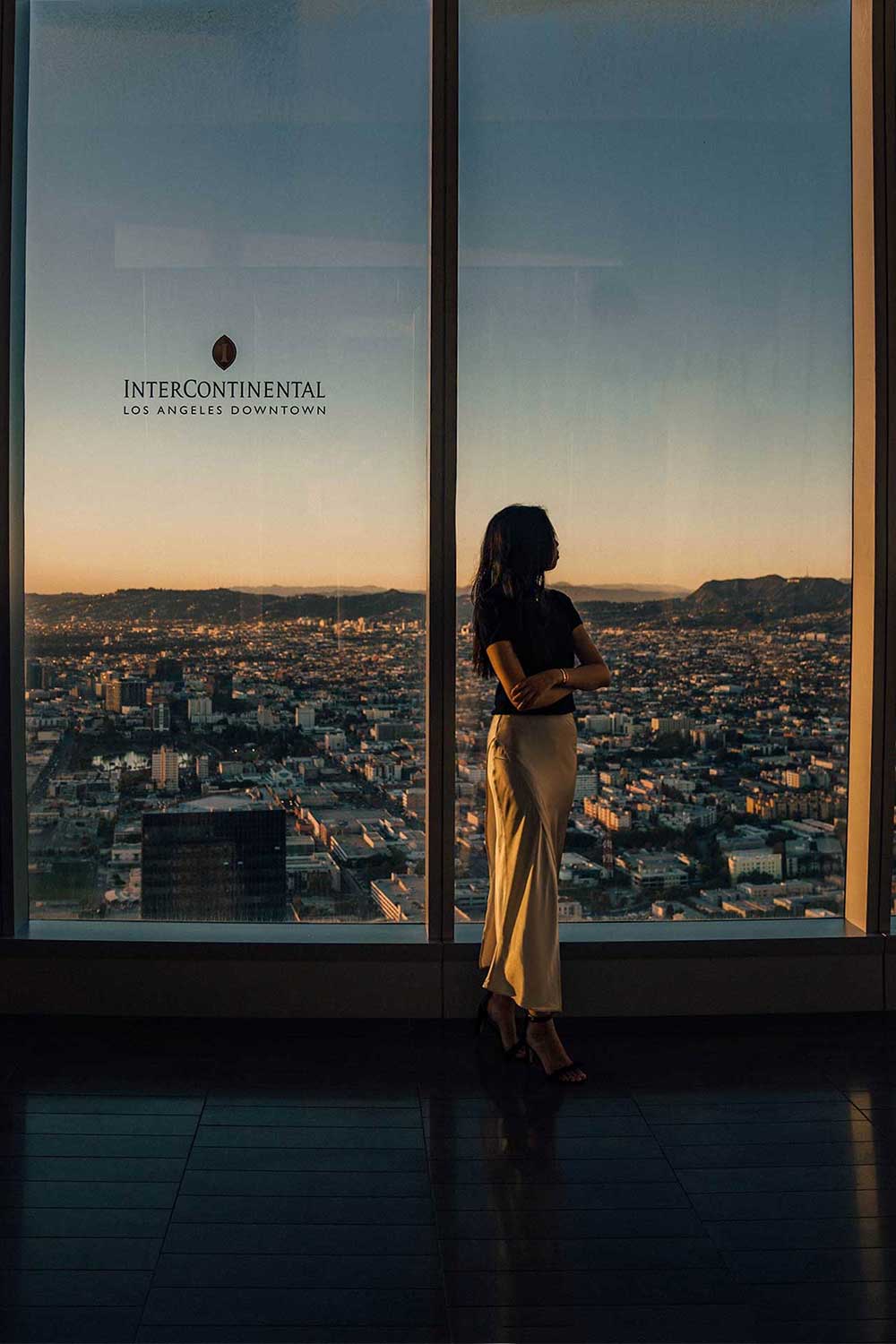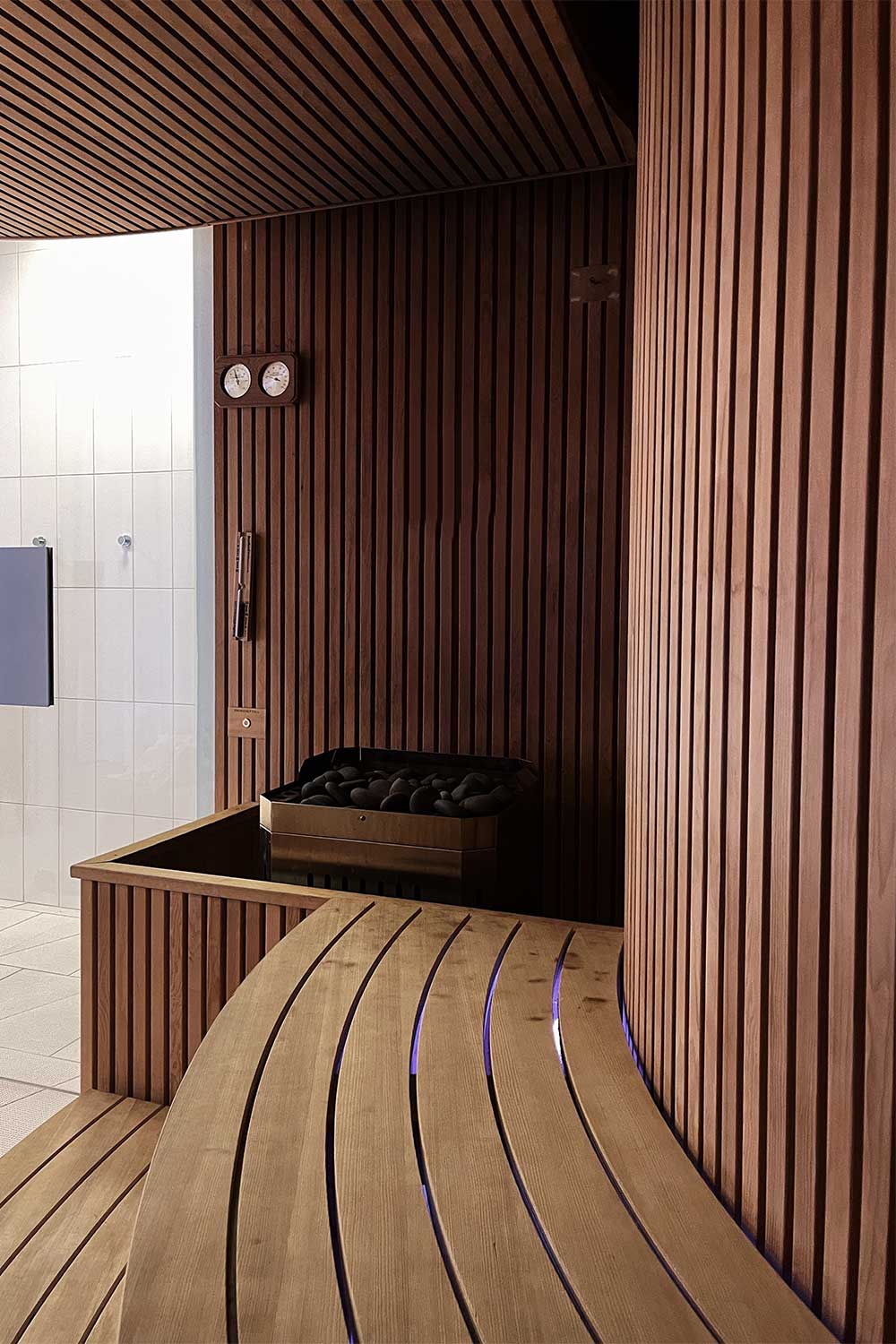 The rooms were incredibly spacious – maybe the size of my entire NYC apartment – and I loved the modern finishes and futuristic furniture.
There's an outdoor pool overlooking the city, a huge gym, Jacuzzi, multiple restaurants – every amenity on site that you can think of!
Chances are you're going to make the most of your limited time in LA and go hard on the sightseeing, dining and partying. So you'll appreciate the in-room soaking tub and hotel sauna and steam room.
We definitely did!
ADVERTISEMENT
---
---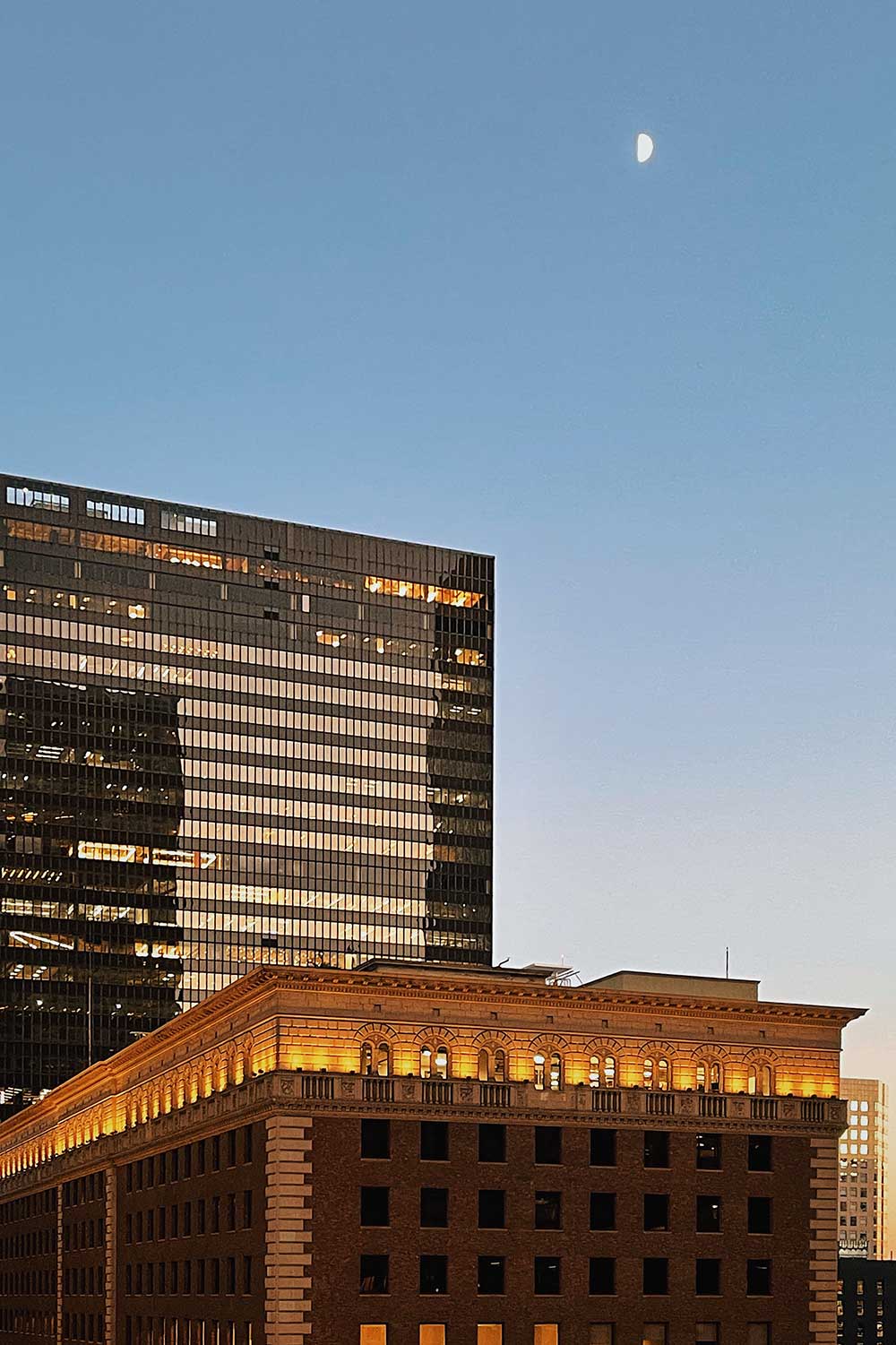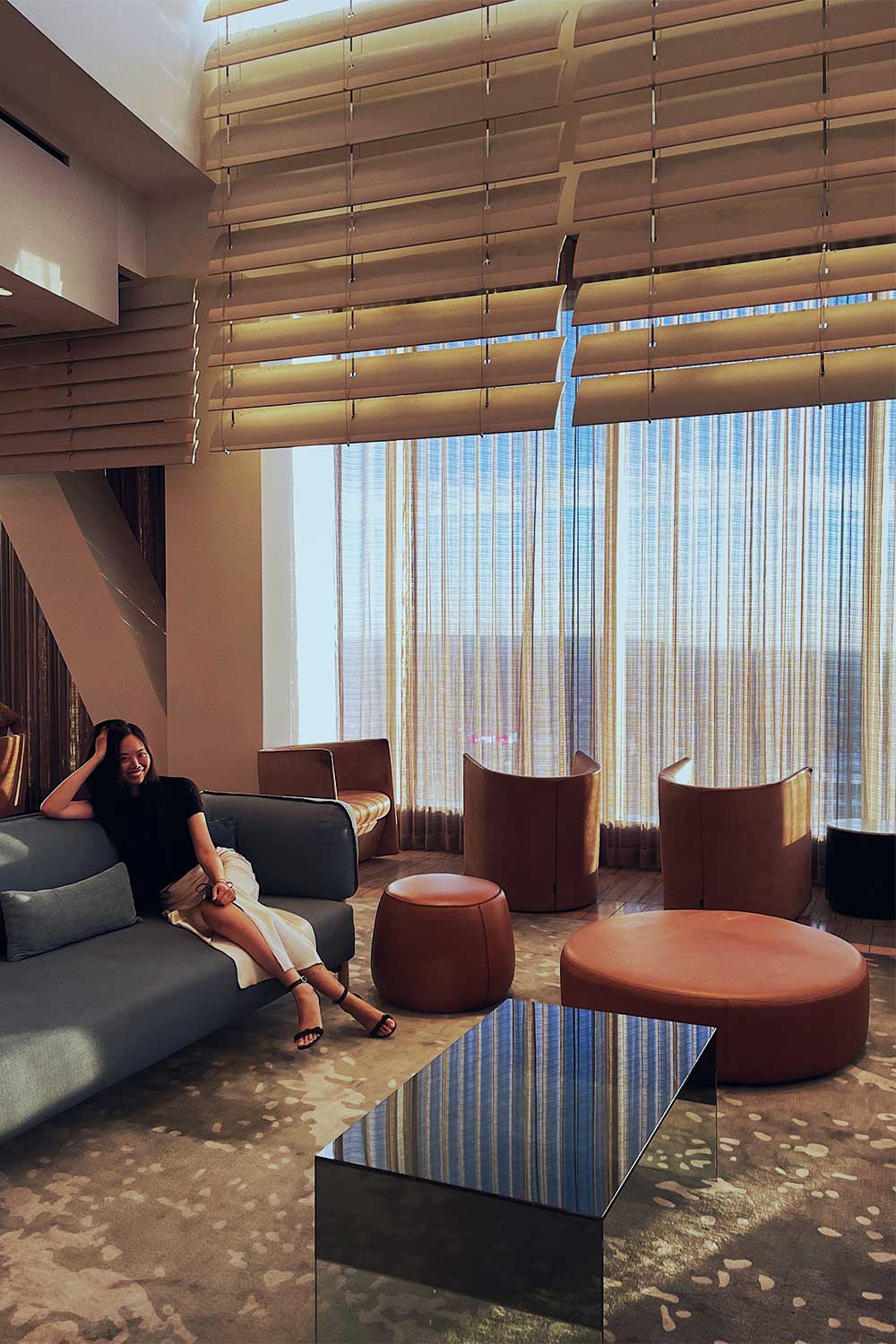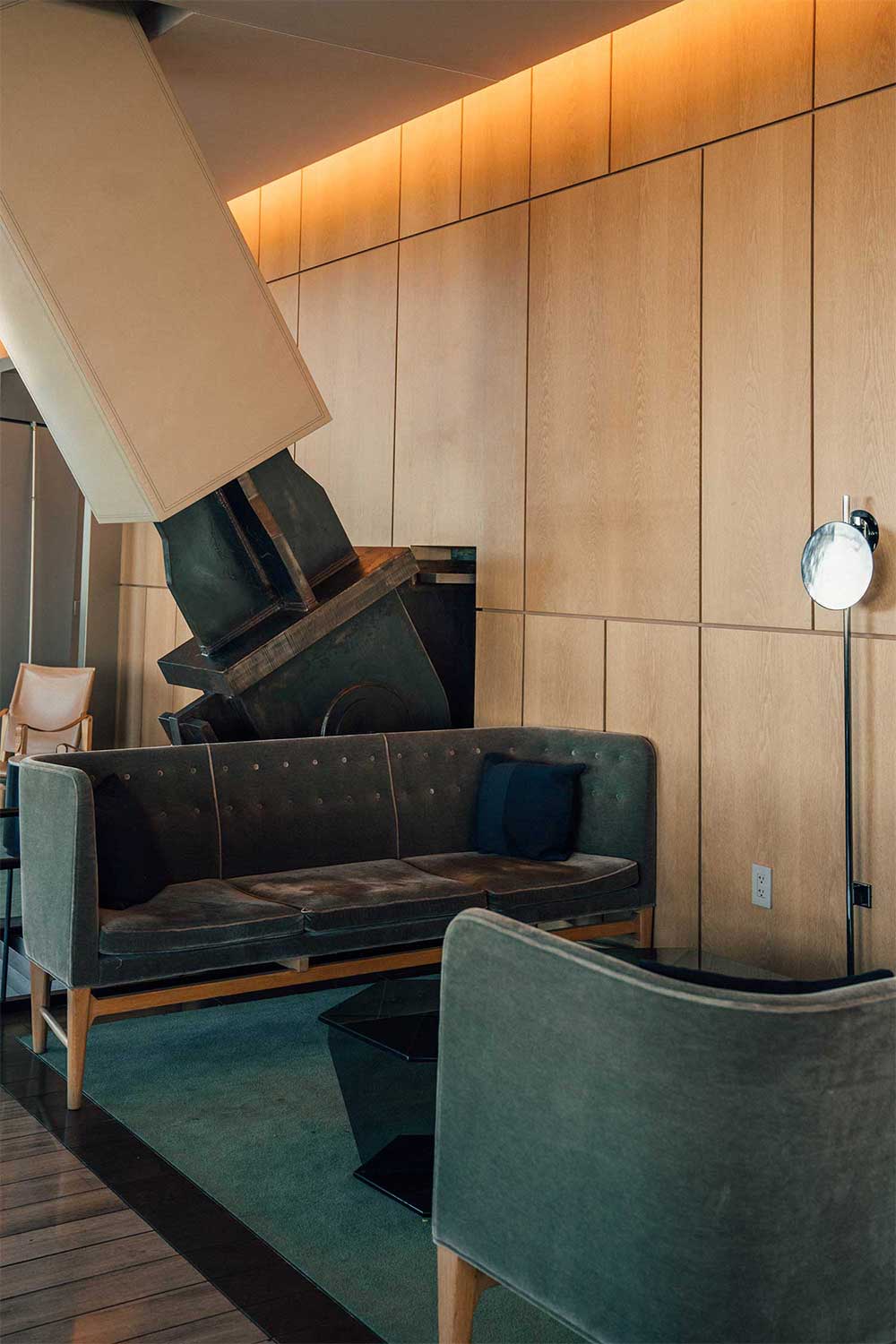 I also appreciated that the hotel marries sophistication with sustainability.
The property was the first in Downtown LA to be registered with a LEED Gold Building Design and Construction certification, as every aspect of construction was designed to reduce energy use.
From the building orientation to water-efficient landscaping, thermal energy storage, storm water collection, the hotel architects designed the towering mass of glass and steel to have the physical footprint of a giant but leave as minimalist an environmental impact as possible.
Check rates for your dates here.
ADVERTISEMENT
---
---
P.S. If you appreciate a view, make sure to head up to Spire 73, the hotel rooftop bar for drinks and appetizers. It's the Western hemisphere's tallest open air bar at 73 stories tall and a dizzying 1,100 feet above street level.
Dress up too, it's quite the LA hot spot ;)
One Day in Los Angeles
Los Angeles is an incredibly spread out city, so with just one or two days, it's kind of impossible to tackle a full LA bucket list.
Traffic in the city is no joke, and it will limit your ability to cover multiple neighborhoods in one day. Unfortunately, you just have to factor in some time for sitting in bumper to bumper gridlock.
ADVERTISEMENT
---
---
Getting Around
Our hotel room art said it best, "There's no such thing as walking in Los Angeles".
Unfortunately you'll definitely need a car in the city.
Having your own car will give you the flexibility to easily get around the city's different neighborhoods and save you time. There is a bus and metro system, but it's not convenient and not the safest, especially if you're not a local.
You'll need to factor in parking and also traffic. Los Angeles is notorious for its clogged freeways, so try to avoid driving on it during rush hour (6-9am in the morning, 4-7pm evenings)
ADVERTISEMENT
---
---
Things to Do in Los Angeles in 1 Day
With just limited time, I put together a handy itinerary of some of Los Angeles' highlights, in a straightforward driving path.
I planned it so that you spend the first evening (arrival day) in Downtown Los Angeles. I highly recommend basing yourself here, because it's a walkable area so you can squeeze in some sights on your first evening.
Then, on the next day you can fit in a full day of sighting, and depart the next morning.
So if you're planning a trip to La La Land and only have a day or two, here are all the best things to do!
ADVERTISEMENT
---
---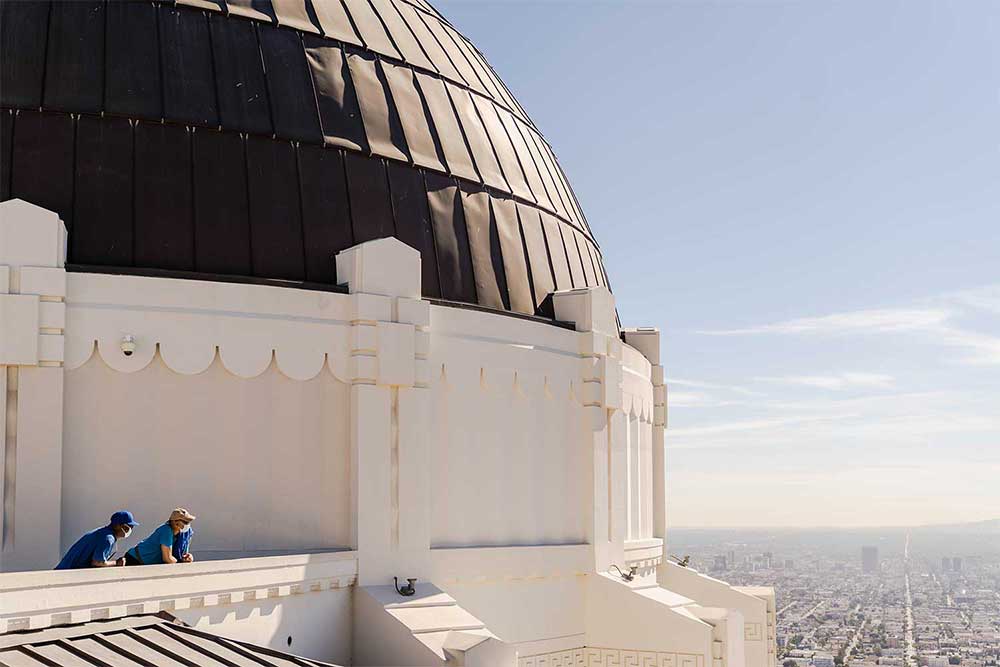 Day 1: Arrive in Los Angeles + Explore Downtown
Head to the center of the city to check in to your hotel.
Downtown Los Angeles, or 'DTLA', was the original foundation of the city, when the Spanish arrived in 1781. Although it fell into disrepair for years, today the neighborhood is rapidly developing with a spate of glitzy new hotels, office skyscrapers and modern museums.
DTLA is a convenient place to base yourself for a day or two in the city, since it has access to public transportation (if you wish), sights in short walking (or driving) distance and tons of dining options.
ADVERTISEMENT
---
---
Explore Downtown LA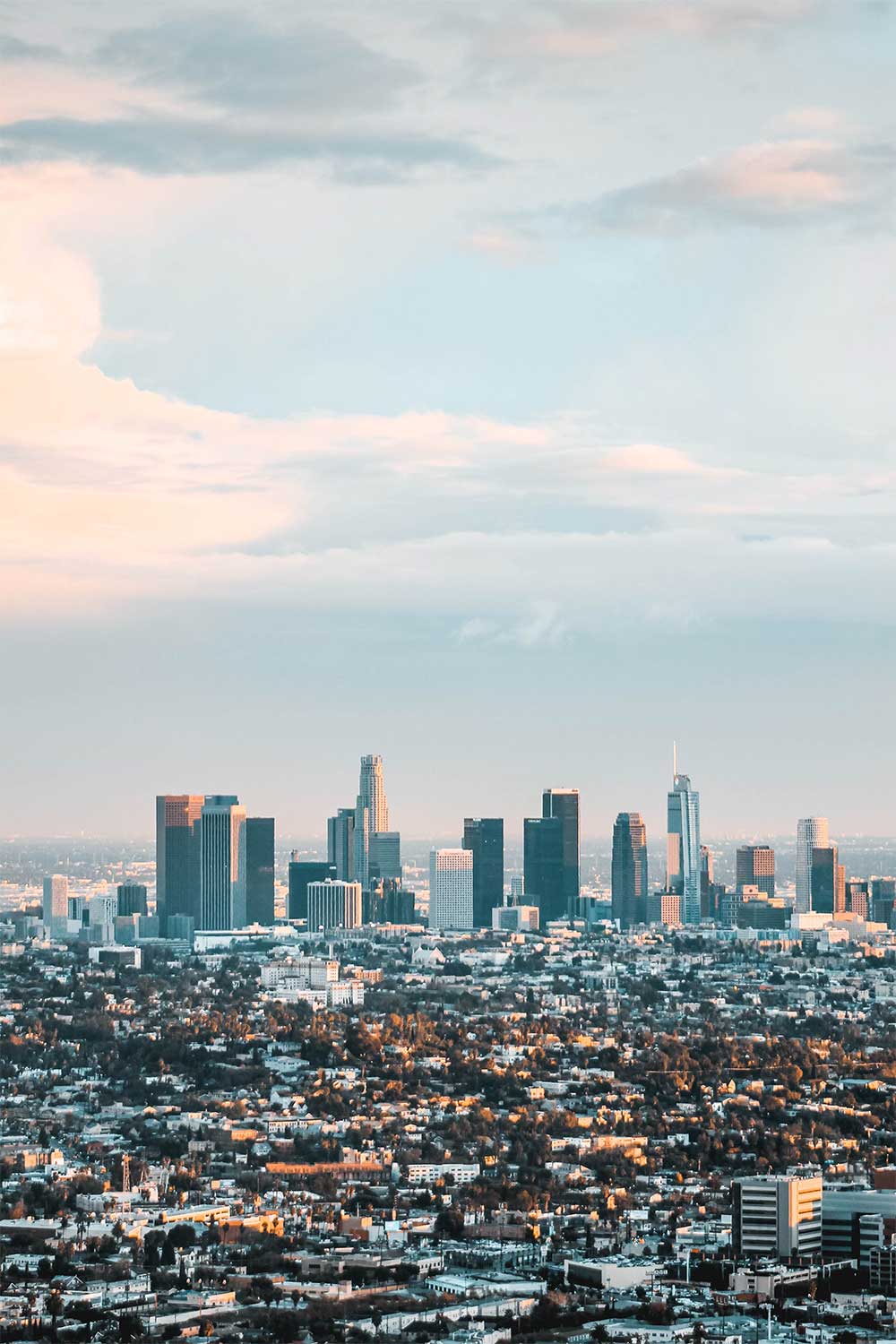 If you arrive in the afternoon and want to stretch your legs, check out the space-age Broad Museum or the Walt Disney Concert Hall.
The Broad Museum
The Broad is a contemporary art museum with over 2,000 works of art like Yayoi Kusama's famous Infinity Mirrored Room. Admission is free!
The Walt Disney Concert Hall
The Walt Disney Concert Hall is an architectural masterpiece designed by Frank Gehry. The venue is beautiful just to look at, but also has great concerts throughout the year.
ADVERTISEMENT
---
---
Grab a bite to eat at Grand Central Market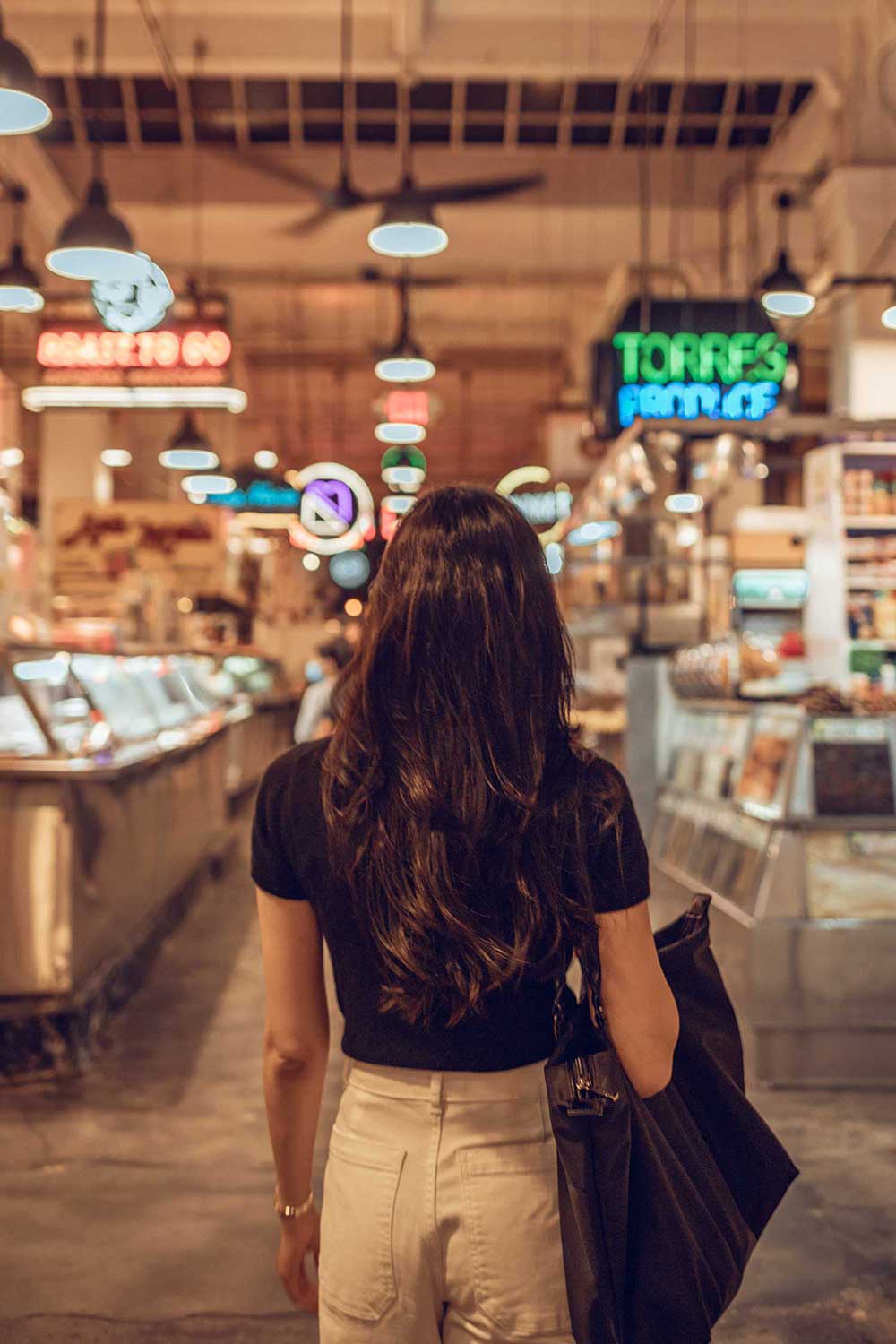 Grand Central Market is an indoor food hall, home to all sorts of vibrant food stalls.
There's everything from coffee shops to donut stands, Italian pasta stalls and ramen shops. We grabbed Thai food at a popular counter and it was pretty good!
There's even a flea market downstairs where you can browse for vintage clothes, accessories and objects!
ADVERTISEMENT
---
---
Head to the Bradbury Building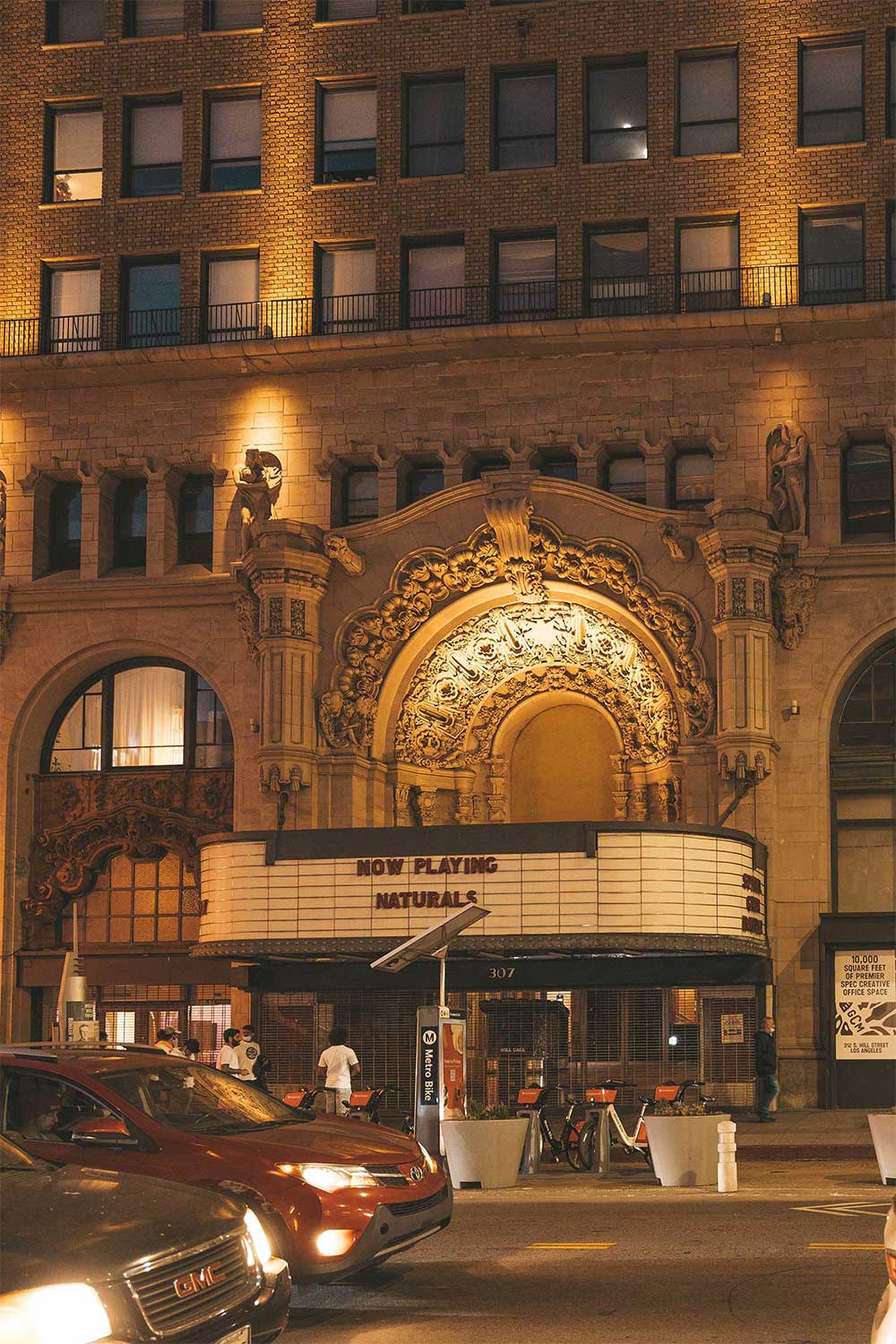 Next door, you'll find the Bradbury Building, one of LA's signature architectural buildings.
The interior is currently closed due to the pandemic, but it's a beautiful National Historic Landmark featuring 5 floors of vintage art deco style railings surrounding a bright skylight.
It's a cute spot to walk around. Movie buffs might recognize it from Ridley Scott's iconic Blade Runner scene!
ADVERTISEMENT
---
---
Visit The Last Bookstore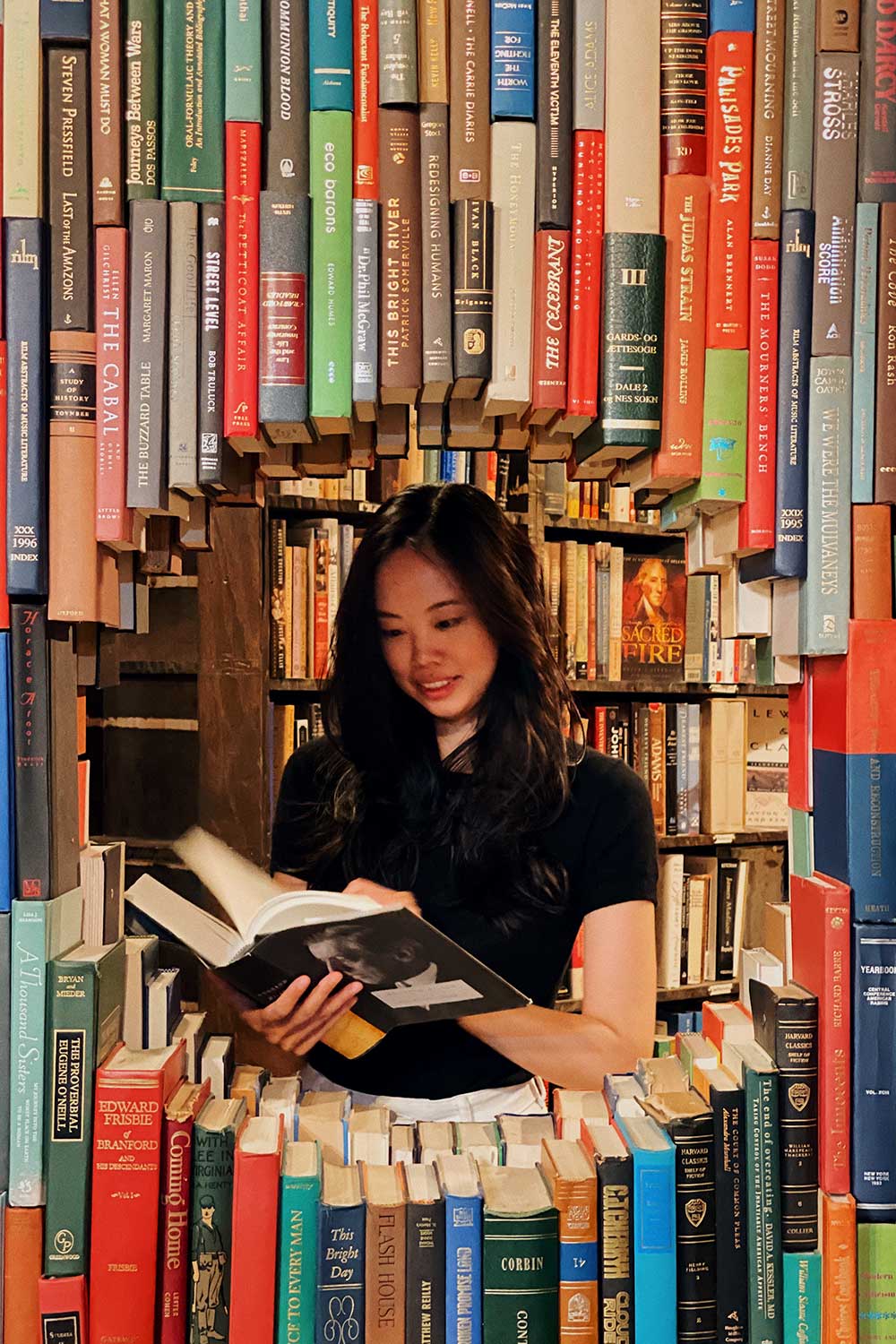 After dinner, we walked over to this quaint and quirky bookshop called The Last Bookstore.
My friend Sam loves books and collects them as her version of a travel souvenir, and I happily joined her at the bookshop.
They have everything from rare coffee table books, the latest NYT best sellers and even an upper floor of (creepy) and cool art installations!
ADVERTISEMENT
---
---
Day 2: Full Day of Sightseeing in Hollywood
Hitting up Los Angeles' top sights takes a bit of stamina.
Grab some coffee, head out early and focus on the city's number one attraction – Hollywood.
Visit the Getty Center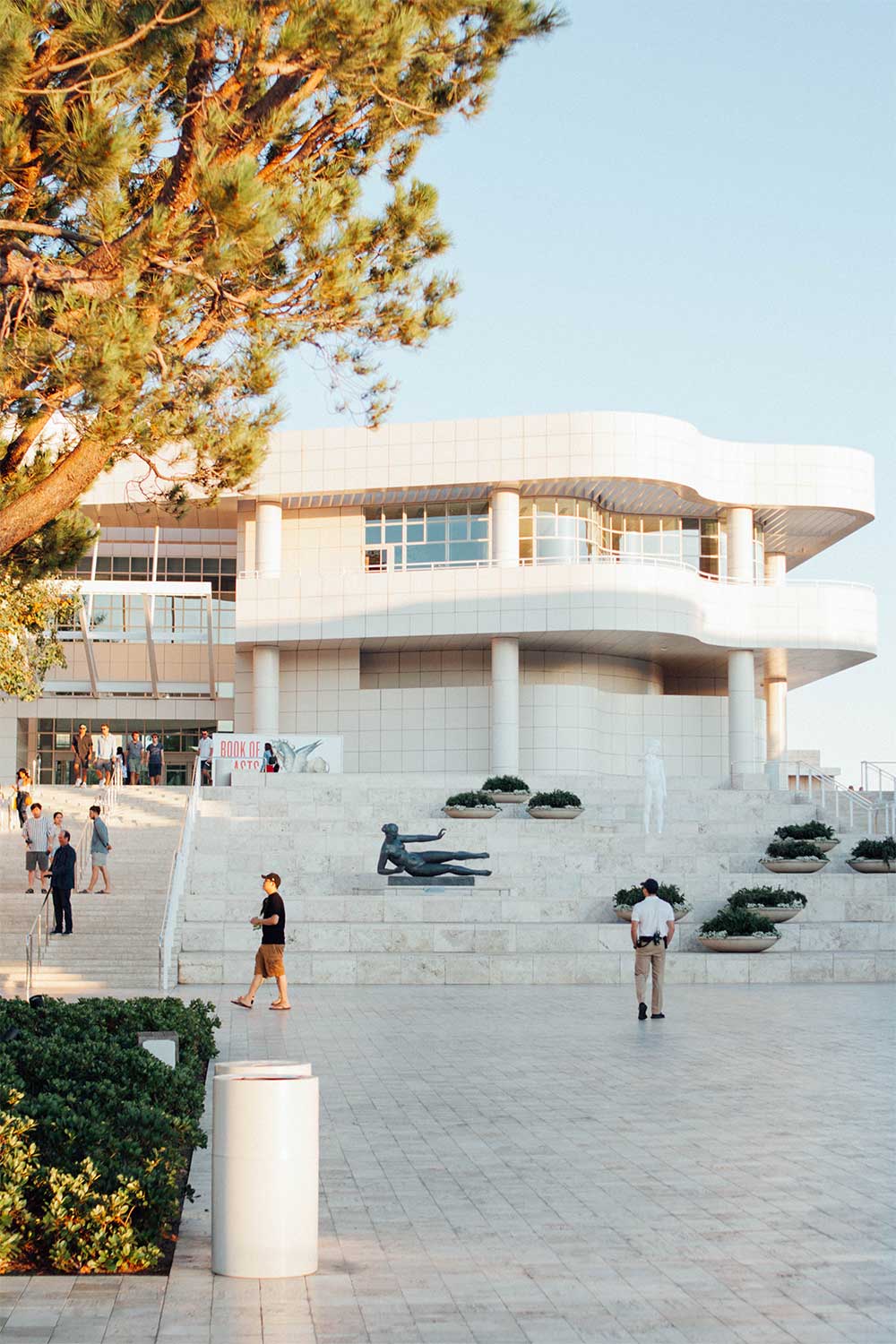 The Getty Center is a billion dollar museum littered with priceless art, objects and sculptures and some magnificent gardens.
It's free to visit (just pay for parking at the bottom of the hill) and take the funicular up, as the museum sits on a hill in the Santa Monica mountains.
Even if you don't love art, it's worth checking out!
The Getty Center holds some of the most valuable art in Los Angeles spread out over 4 different buildings.
ADVERTISEMENT
---
---
Go Window-Shopping on Rodeo Drive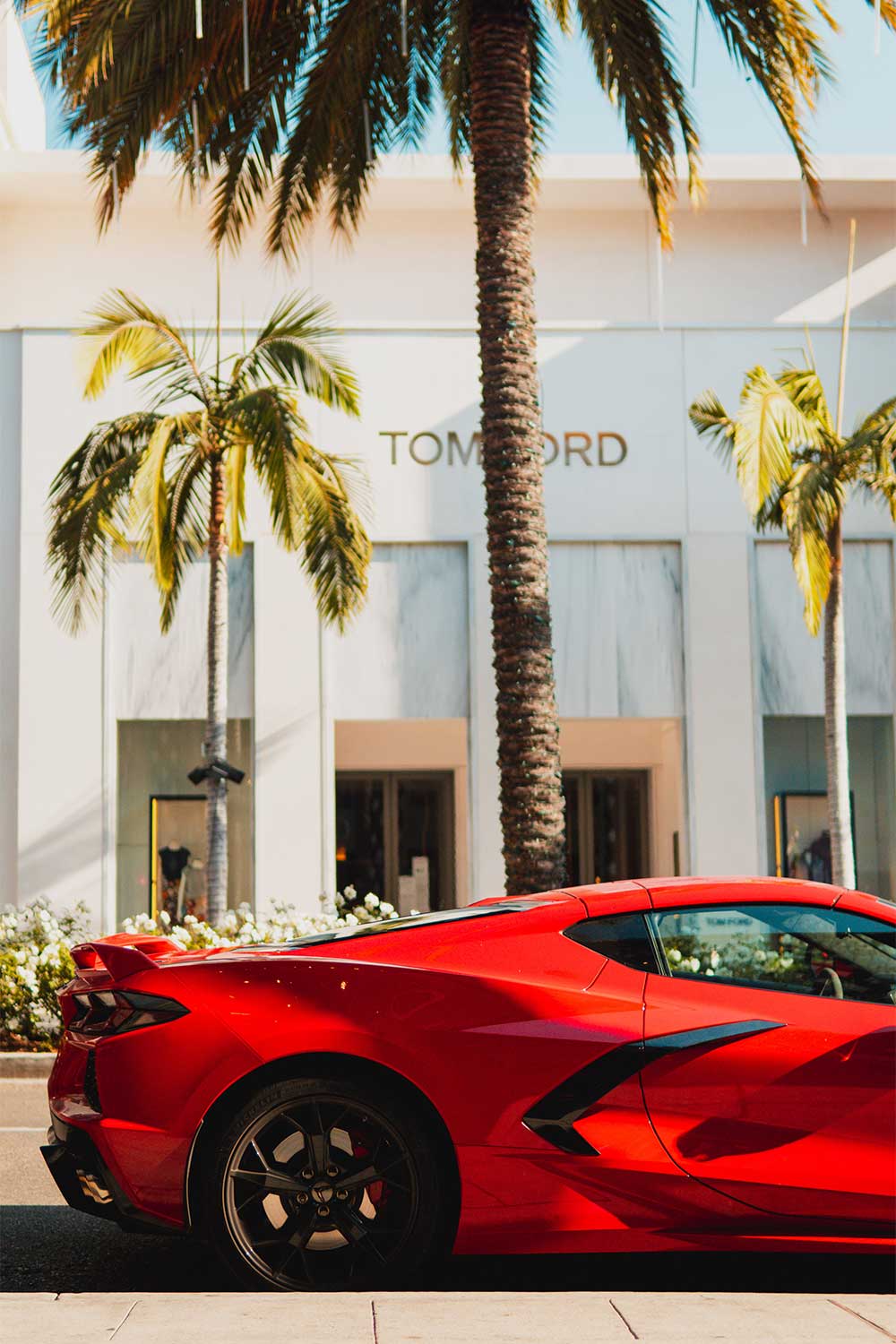 I first heard of Rodeo Drive from Pretty Woman.
"BIG mistake" – Julia Roberts.
It's an iconic 2 mile street stretching from Santa Monica Boulevard to Wilshire, and filled with high end designer stores.
Go window shopping at Chanel, Prada and Cartier or just people watch! Don't be disappointed if you don't see any celebrities though.
ADVERTISEMENT
---
---
Drive Through Sunset Boulevard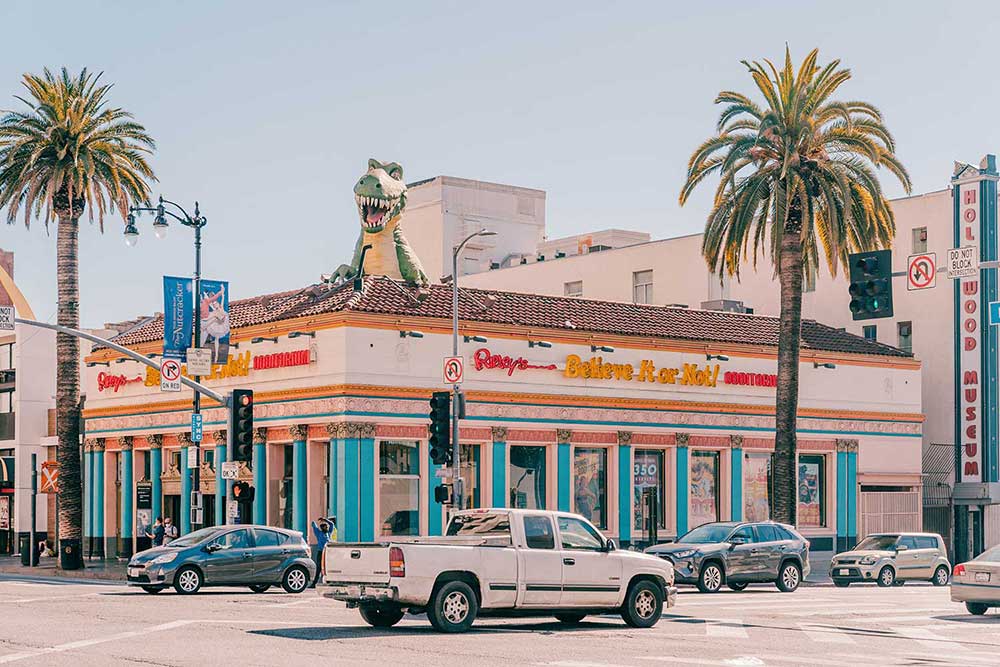 From there, keep driving until you reach Sunset Boulevard.
Along the way, you'll drive through Beverly Hill mansions, through flamboyant West Hollywood and into Hollywood.
The winding drive is a great way to breeze through several of west LA's most famous neighborhoods and there's also plenty of boutiques, giant colorful billboards and night clubs.
ADVERTISEMENT
---
---
Walk the Hollywood Walk of Fame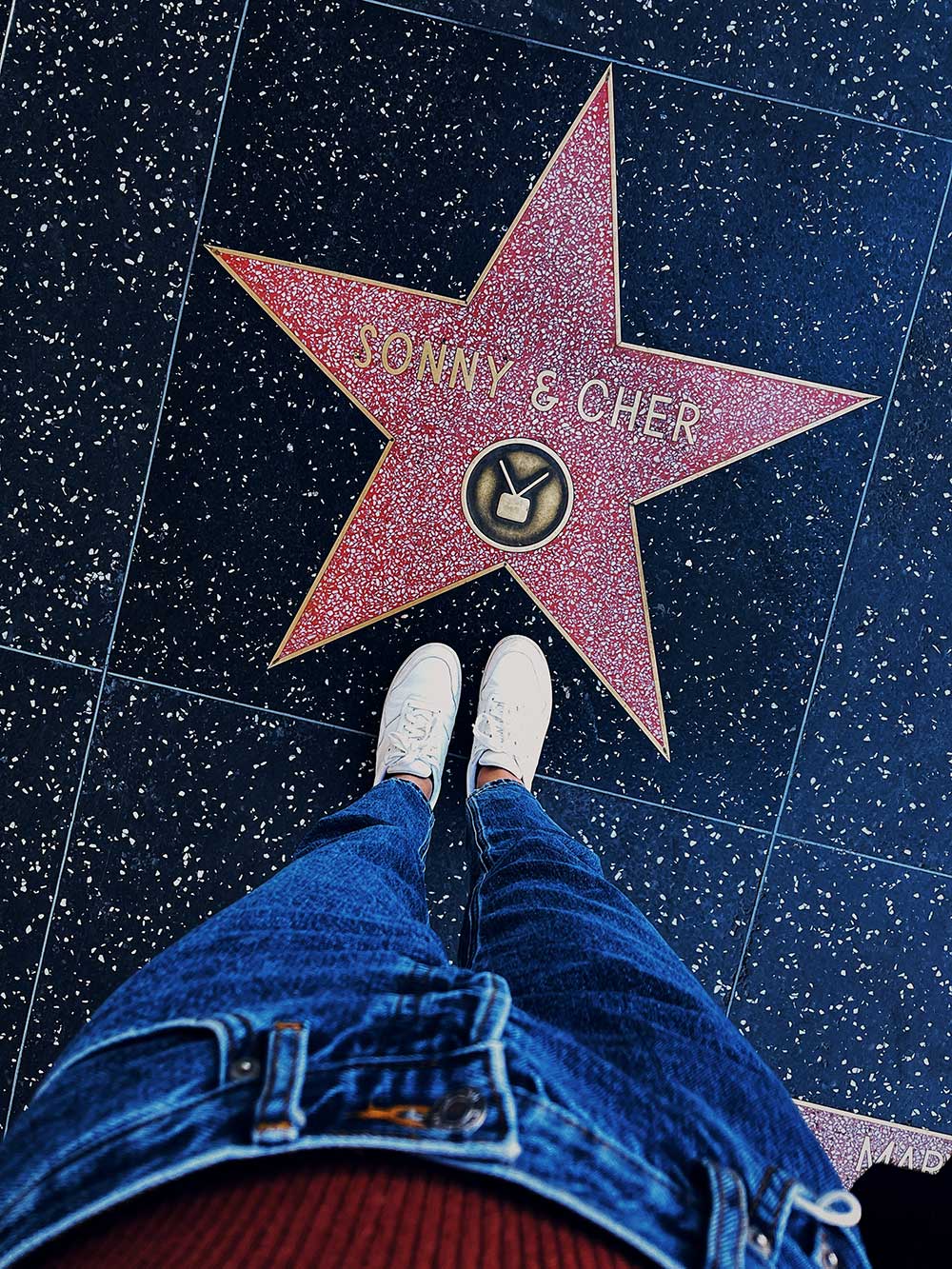 Then park your car in Hollywood and walk down iconic Hollywood Boulevard.
While the neighborhood isn't the nicest – in fact, it's sort of seedy – it's steeped in Hollywood magic of days long past. Over 2,600+ celebrities have been honored with 5 pointed brass stars here.
Each star bears the name of a famous musician, actor, director or producer and for a couple bucks, you can usually find a street vendor who has set up a faux star of sorts so you can immortalize yourself.
Today, the neighborhood feels a bit gritty – a bit like the chaos and touristy-ness of New York's Times Square. But, if you stare past the grime and read some of the landmark signs, you'll see some theatres, art deco buildings and makeup rooms where the ghosts of Hollywood's golden age once lived.
The Walk of Fame is over a mile long, and we walked through the whole thing – here's an in-depth guide of spots to look out for. You don't have to though – just look out for the following famous landmarks:
ADVERTISEMENT
---
---
TCL Chinese Theatre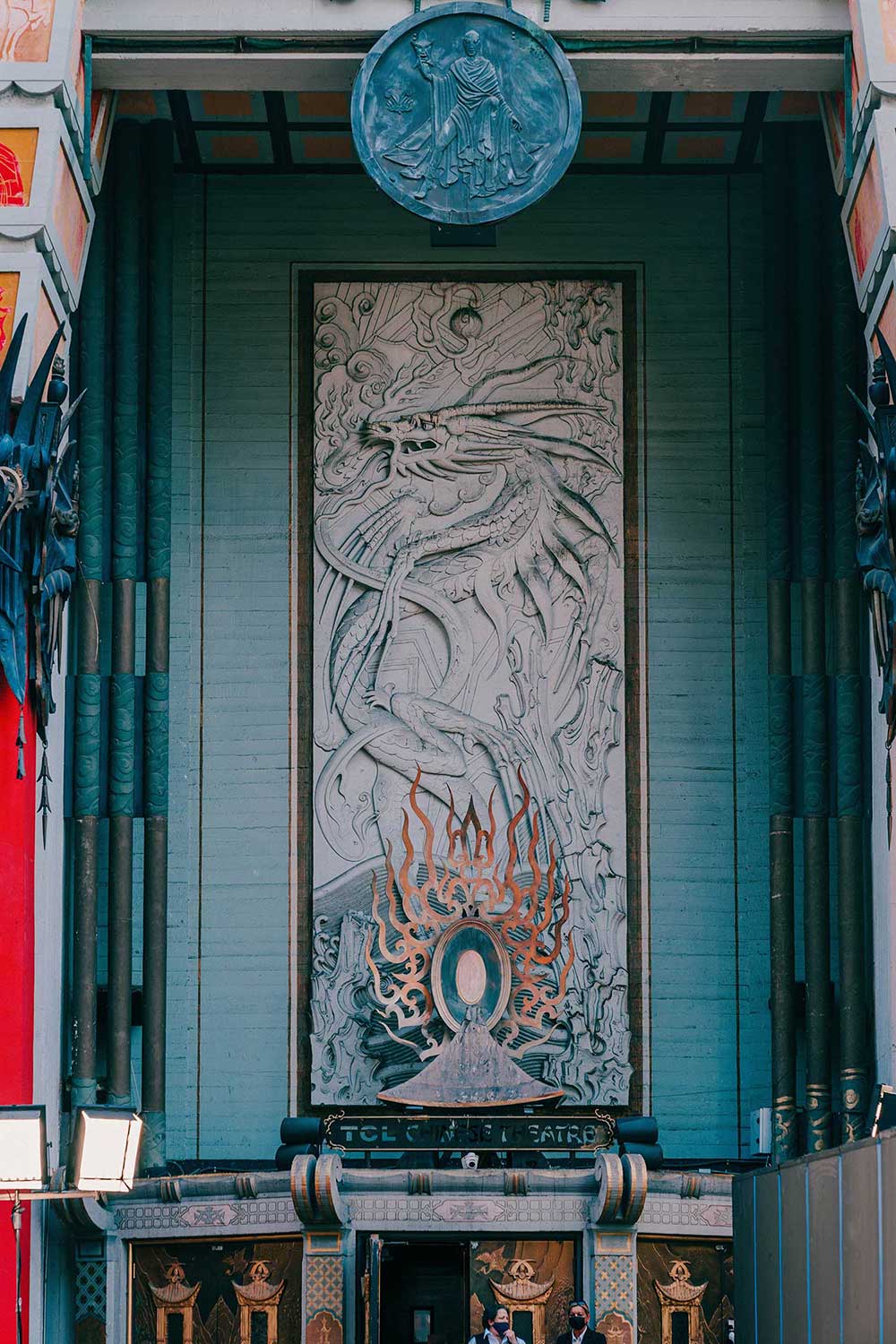 Red, loud and kitschy, the Chinese Theater was the venue for the Academy Awards ceremony from 1944 to 1964.
What it's most famous for is the entrance court. Silent film star Norma Talmadge 'accidentally' stepped in wet cement during the premiere of King of Kings, thereby immortalizing herself in the forecourt.
Theater owner Sid Grauman encouraged other celebrities to repeat the 'mistake' instead of covering it up… I guess he was an innate marketing genius!
160 celebrities followed in her footsteps with various parts and pieces of themselves… and today the Chinese Theater is a must visit on a street full of theaters.
There's Marilyn Monroe's footprints, Whoopi Goldberg's dreadlocks and R2D2's wheels. Compare your shoes to your favorite Hollywood star while you're here!
Most recently, the Chinese Theater was turned into a huge, nearly 1,000 seat IMAX auditorium. You might not have time on this short 1 day trip to LA, but come back to watch a film in this iconic landmark!
ADVERTISEMENT
---
---
The Dolby Theater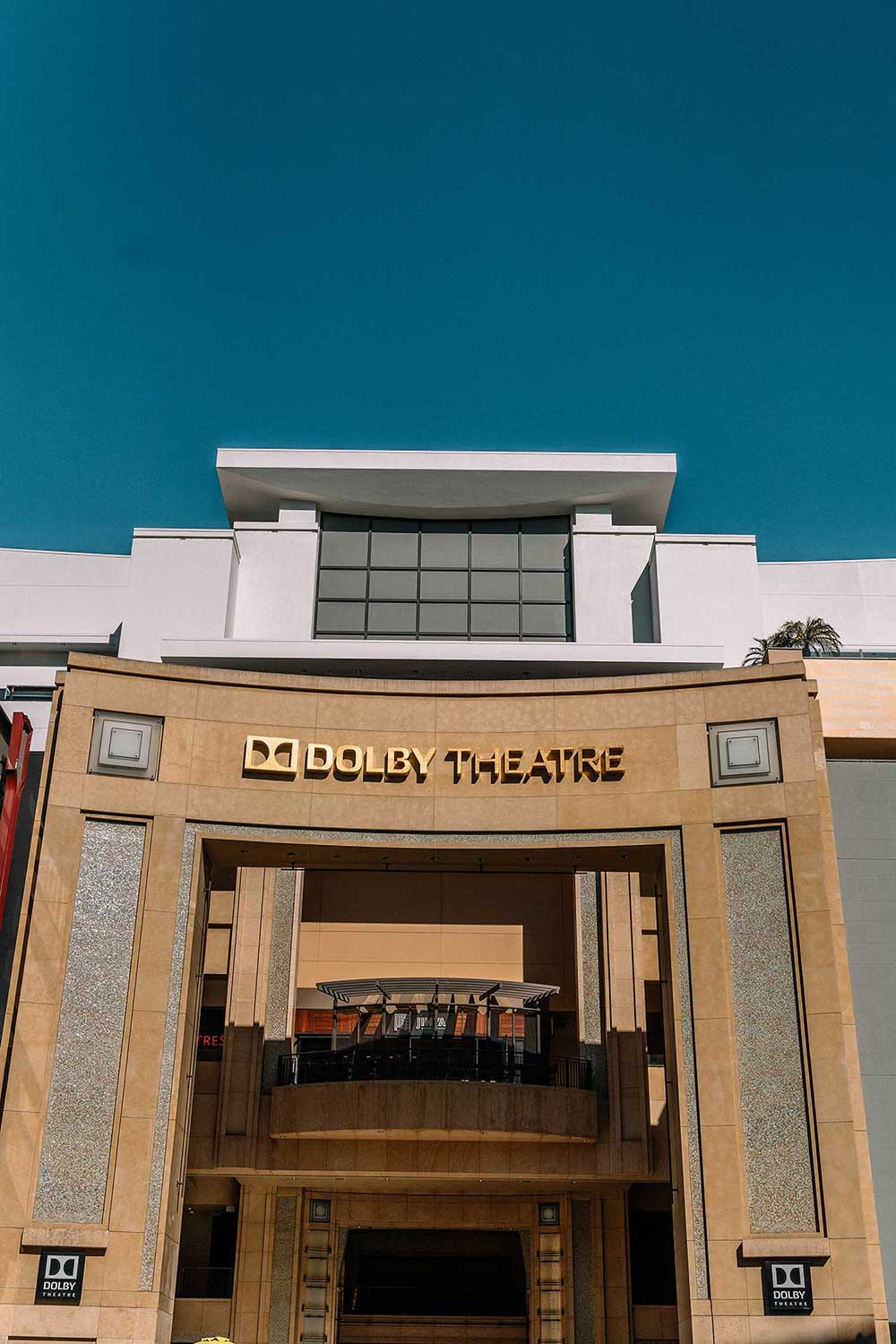 Next door is the gold Dolby Theater (the current and permanent home for the Academy Awards).
If you love watching the Oscars and especially the red carpet pre-show glamor, you have to take a tour inside.
They'll show you the VIP room (I can only imagine the insane gift bags that get gifted in there), the Green Room and you even get to go on stage!
Behind the theater, there's an outdoor shopping area with boutiques, souvenir stands and restaurants.
ADVERTISEMENT
---
---
Take a Movie Studio Tour
LA is the world's most iconic movie making capital and there are plenty of world-famous studios here that you can tour.
It's a little tough to squeeze these in our 1 day itinerary, but if you really love the magic of film making, consider doing a studio tour instead of exploring Hollywood.
Or, bookmark these for your next visit to LA.
Universal Studios – includes Harry Potter, theme parks, and a tour of a working movie studio!
Warner Brothers – see the famous Central Perk café from Friends, learn about green screen tech and become a part of your favorite DC Universe set
ADVERTISEMENT
---
---
Take a Photo with the Hollywood Sign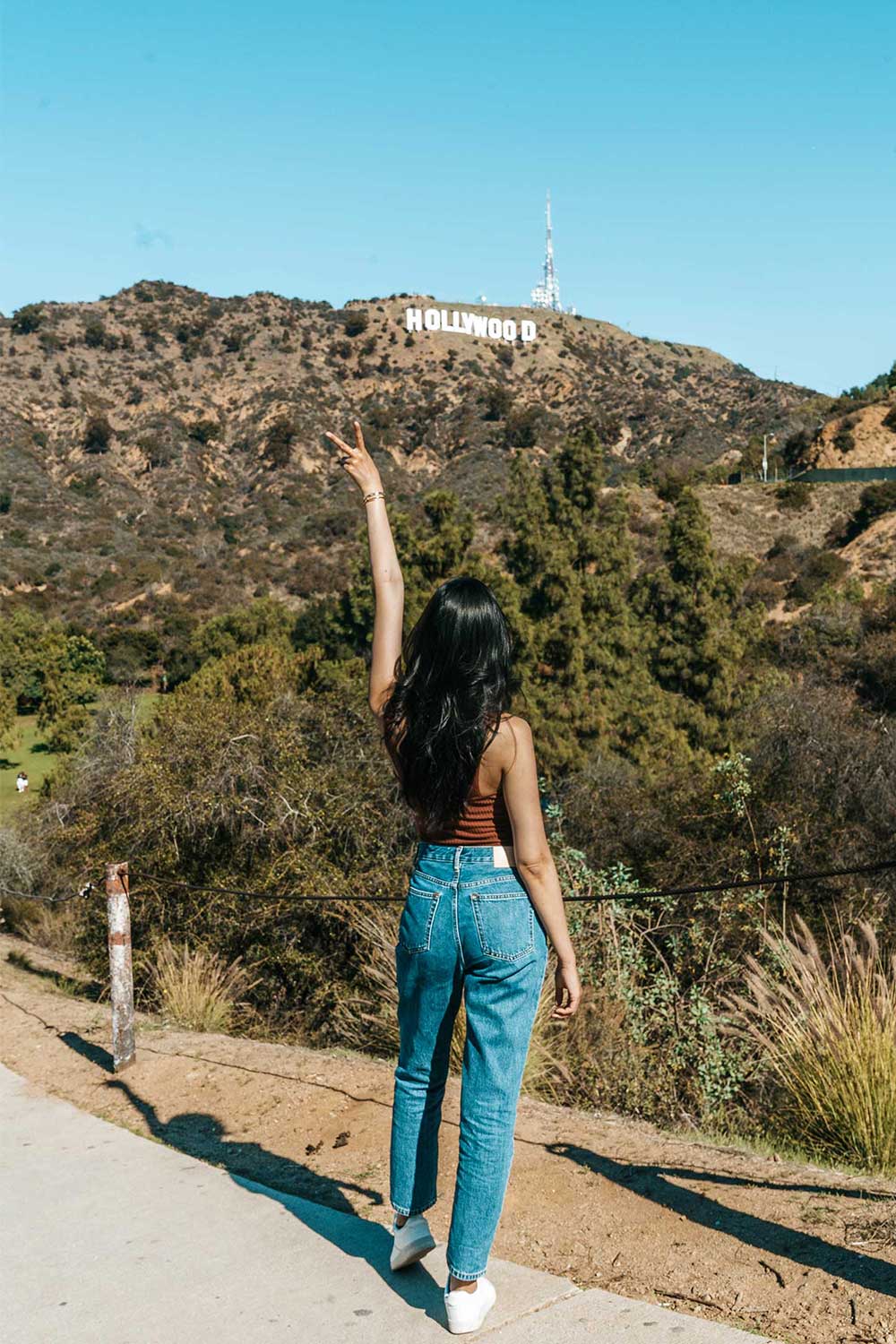 It's time to take the quintessential LA tourist photo.
Let's be real – have you even visited Los Angeles if you don't have an Instagram pic with the iconic white letters?
The towering sign originally spelled out Hollywoodland (to promote a housing development of the same name) until it got a massive makeover in 1978, led by none other than Hugh Hefner.
You can actually see the Hollywood sign in several places throughout the city.
ADVERTISEMENT
---
---
Looking for photo spot recommendations?
I have a whole blog post on the most iconic locations that you can read here, but here's 4 to get you going:
In town while you're still on the Hollywood Walk of Fame, head upstairs to the Hollywood and Highland Center, an outdoor area filled with restaurants.
Drive up to Hollywood Boulevard Park for an up-close-and-personal view
Visit the Griffith Observatory and see the sign along with a fantastic view of greater Los Angeles
You could also hike up the hills and grab a photo along with your workout!
ADVERTISEMENT
---
---
See Griffith Observatory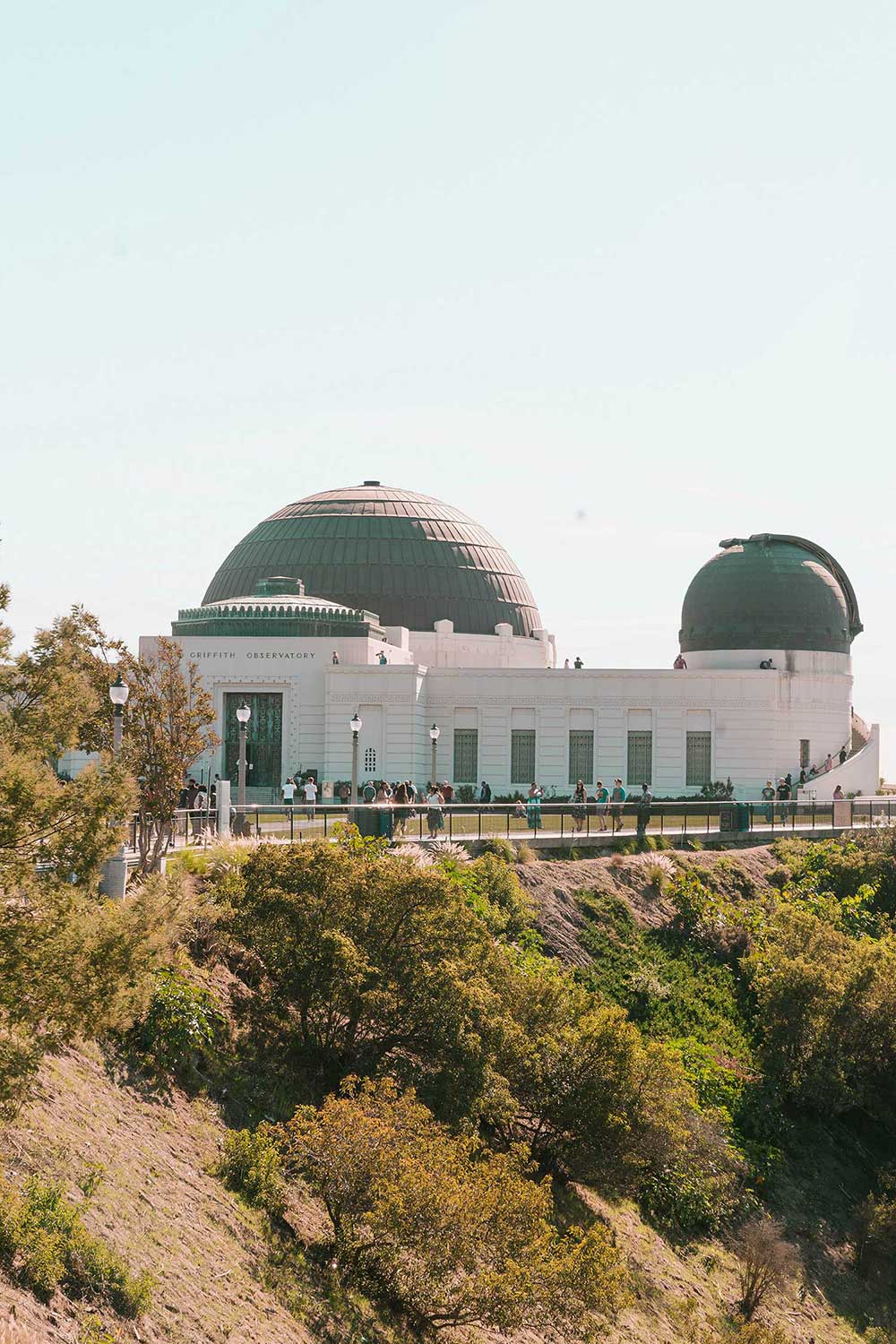 End the day in one of LA's most spectacular places to see the sunset: Griffith Observatory.
The triple domed Greek Revival building has quite the history.
Tycoon Griffith J. Griffith sought to gift Los Angeles with a planetarium in 1912, but was turned down by the city for poor moral character (he infamously shot his wife a decade earlier – she survived, though).
When Griffith died in 1919, he again donated funding for the observatory to the city and LA eventually built the public works project in 1935.
Inside, the art deco architectural masterpiece has a planetarium, handsome murals and intriguing exhibits. But I think the outside is just as spectacular.
ADVERTISEMENT
---
---
The grounds are beautiful, with side terraces that give you a bird's eye view all the way as far as the Pacific Ocean on a clear day.
It's also a great place to take panoramic pictures of downtown Los Angeles! And look back towards the road – you'll see an unobstructed view of the Hollywood sign.
Admission to the grounds and viewing decks are free but the planetarium and parking cost extra.
ADVERTISEMENT
---
---
Have you been to LA? Let me know any recommendations in the comments. I can see the appeal of the West Coast so I'm totally down to come back!
Planning a Trip to California- Travel Checklist
Flights | California has two main hubs – San Francisco International Airport (SFO) in the north, and Los Angeles International (LAX) in the south.
From New York City, we flew nonstop on United for about $500. Set a fare alert and browse airfare for your dates here.
See + Do | My favorite experience was road tripping the Pacific Coast Highway, one of the most scenic coastal drives in the United States. It's a great way to see San Francisco, Los Angeles and a number of quaint coastal towns in one trip. 
For more on what to see, do and eat on a classic California road trip, check out our PCH itinerary post. 
Accommodation | California has a great range of options, from luxury hotels to family friendly vacation rentals. Accommodation is very expensive, so book in advance to save. Check here for current hotel deals.
If you have a group of people or want more affordable housing browse VRBO. 
Insurance | Lastly, be sure to visit California with travel insurance. Whether your flight is delayed, you get injured and need to be hospitalized, or your phone gets stolen, travel insurance will help when you need it most! Get a quote for your trip here.
You Might Also Enjoy:
California Travel Guides
Pacific Coast Highway
The Ultimate Guide to Planning a Pacific Coast Highway Road Trip
The Perfect 7 Day PCH Itinerary
Road Tripping California's Highway 1: What to Know Before You Go
The Best Pacific Coast Highway Stops You Shouldn't Miss
Is 17 Mile Drive Worth Visiting?
Small Towns
Los Angeles
How to Spend 1 Day in Los Angeles
The Best 3 Day LA Itinerary
The 11 Best Spots to Take a Photo of the Hollywood Sign
The Most Iconic Spots in Hollywood Boulevard
San Francisco
The Best San Francisco Day Trips
The Ferry Building & Embarcadero
ADVERTISEMENT
---
---
Follow me @Sher She Goes on