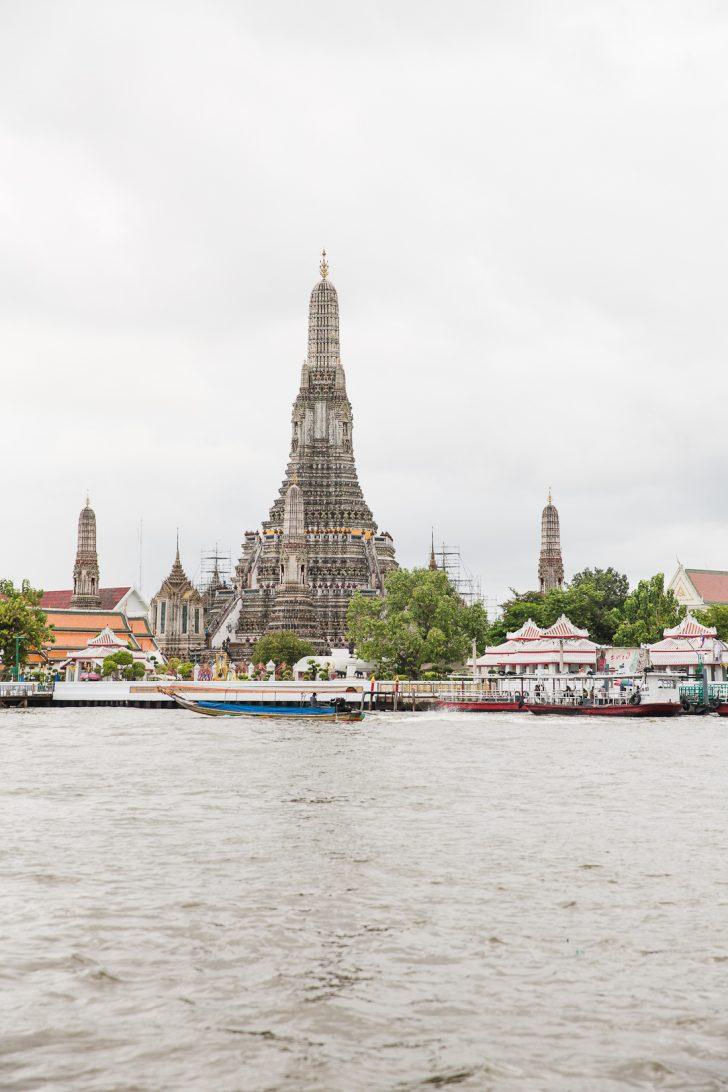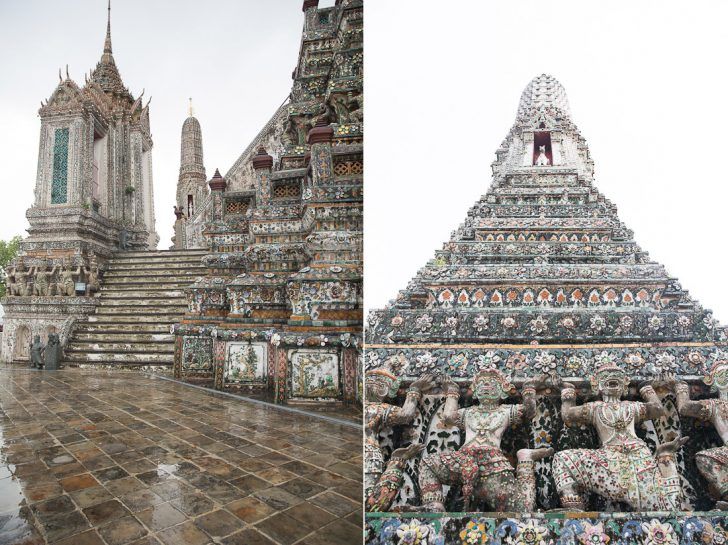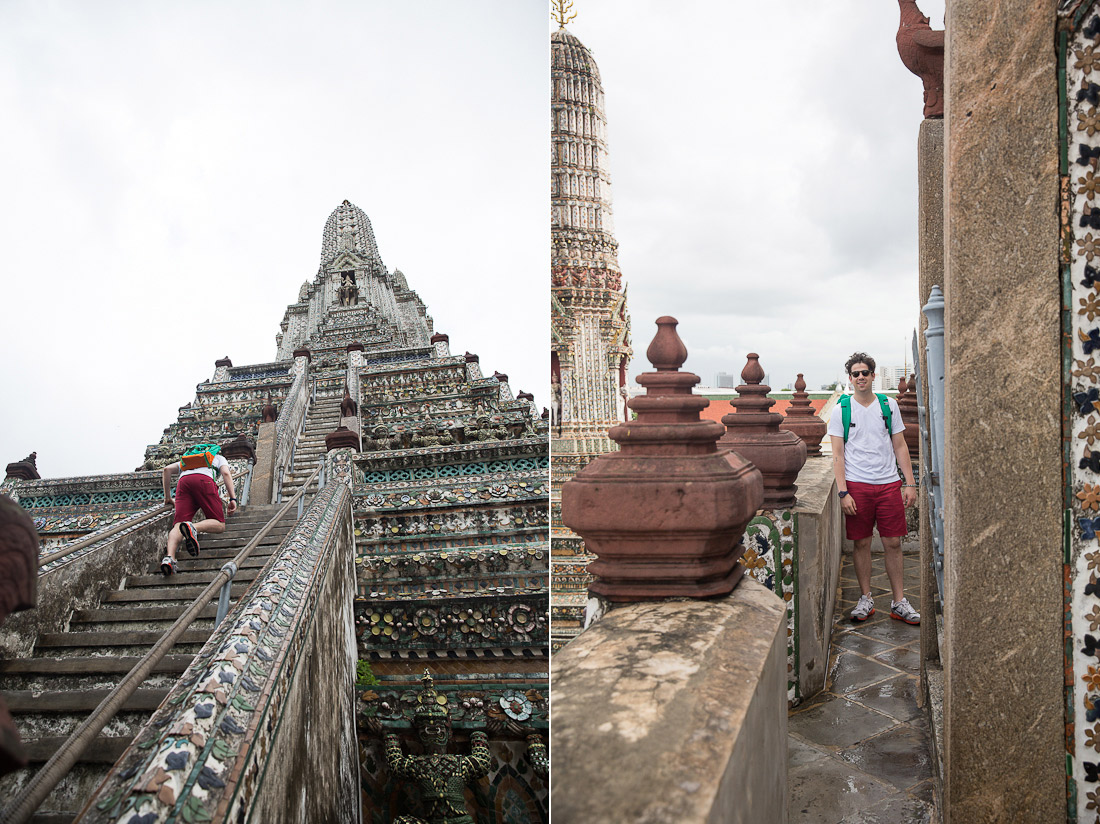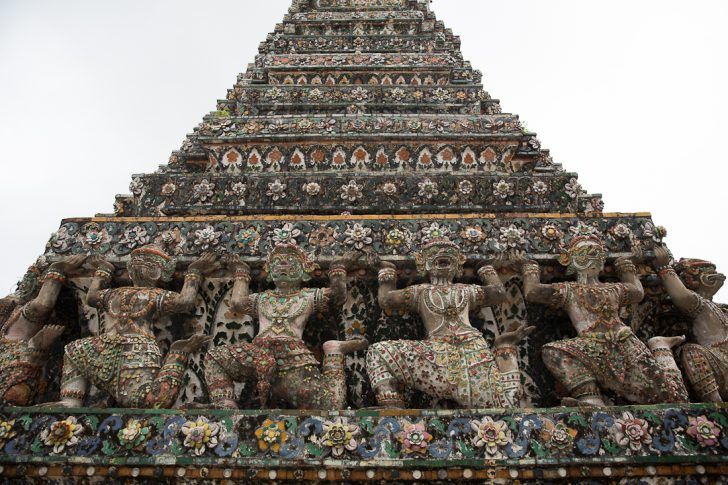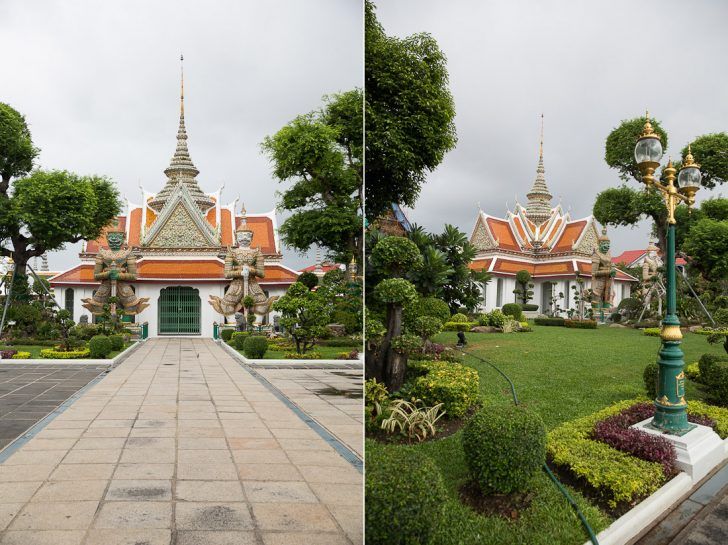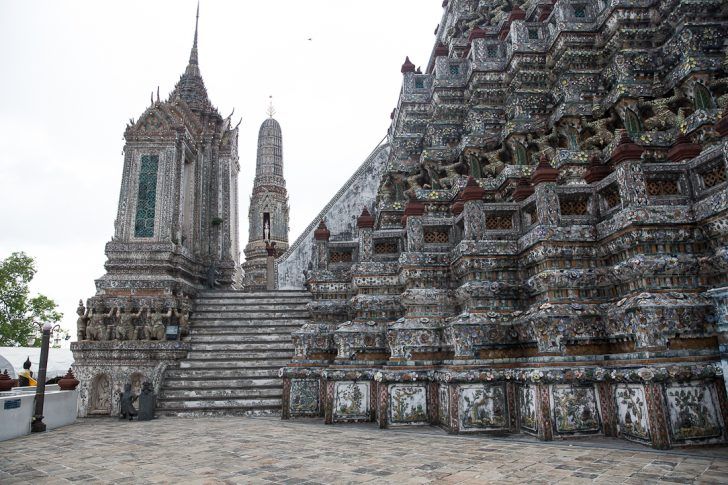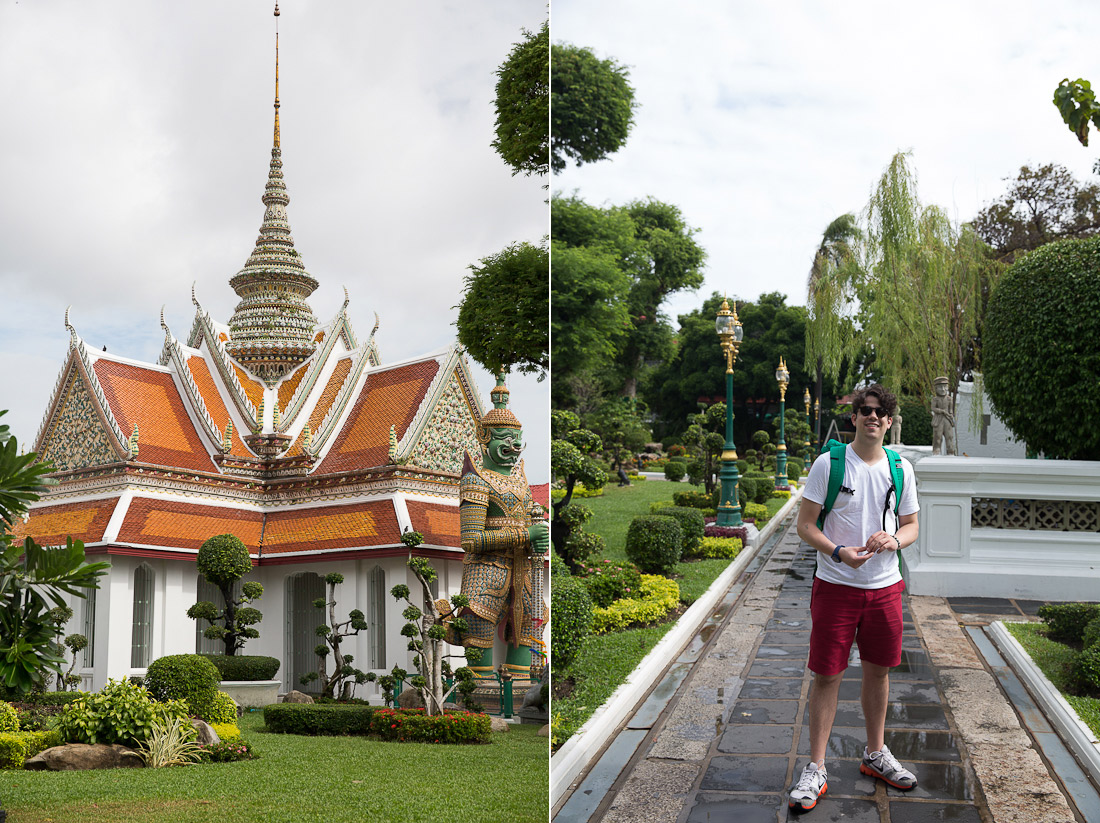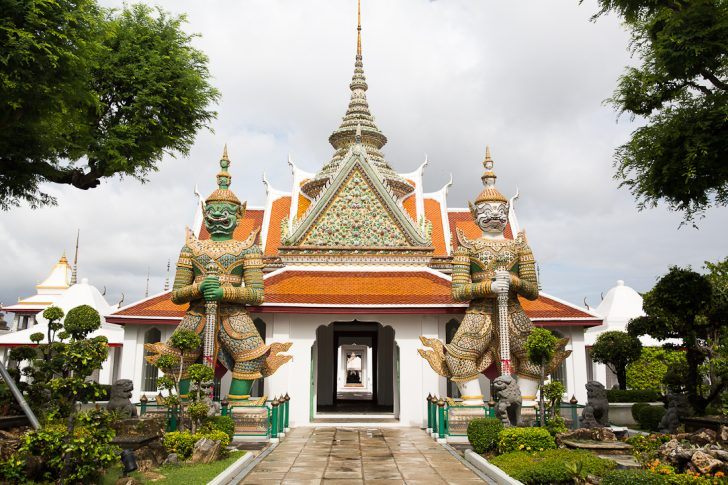 Wat Arun – 'the Temple of Dawn'
First stop, Bangkok and the Temple of Dawn. It sounds a bit like an Indiana Jones movie title, no? After leaving some big changes back home in New York, we arrived in Thailand (two days later, two missed flights connections and sans two lost bags) and set out to explore the "temples and monuments" section of the capital in the early morning.
A number of the city's most famous 'wats', or temples are located in the western section of Bangkok on the banks of the Chao Phraya river. It's possible to see them all on foot, or to take a river cruise and view them from the shore. I found the boat pretty crowded (it also doubles as local transportation for many locals) and think it's more fun to get up close.
Wat Arun is a Buddhist temple named after the Hindu god Aruna, a deity often personified as the radiations of a rising sun. Had we arrived even earlier, we might have seen first light reflect iridescently over the tower's peak! The temple is quite unique. From far away, it resembles a lifeless grey pyramid but up close it's remarkably composed of thousands of beautiful painted porcelain tiles.
We arrived early in the morning and had the entire temple all to ourselves, which ended up working out perfectly as the steep stairs to the top can definitely give you vertigo. I can't imagine what it would be like trying to climb and descend with hoards of tourists. It's seriously steep. Still, the view from up top is fantastic and it's certainly worth the out of the way trek to visit (wat arun is across the riverbank and requires a ferry crossing – cost 4B). Also on the grounds is the Ordination Hall, with a Niramitr Buddha inside and two demons guarding the front gate.
Still, my favorite sights are yet to come..