The Best Places to Visit in Indonesia
Indonesia is one far flung country. I've just returned from two glorious weeks traveling around four main regions in Indonesia and loved every minute of it. From a mud-slinging off-roading adventure in Bandung to the cultural heart of Yogyakarta then off to pristine untouched diving in Raja Ampat and my first surfing lesson in Lombok… Indonesia was unforgettable.
If you're thinking of a trip to Southeast Asia and have already seen Bali, here are some of the lesser known islands and best places to visit in Indonesia. For more photos, check out #shershegoes_indonesia on Instagram!
Visit these Incredible Cities in Indonesia
---
Bandung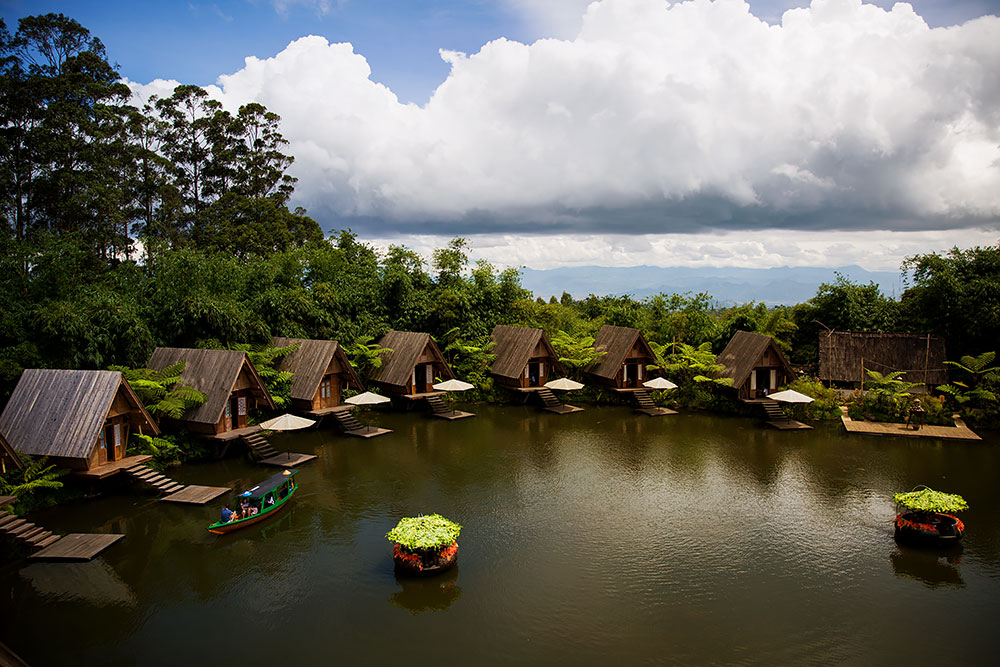 Yogyakarta (Jokja, Jokjakarta)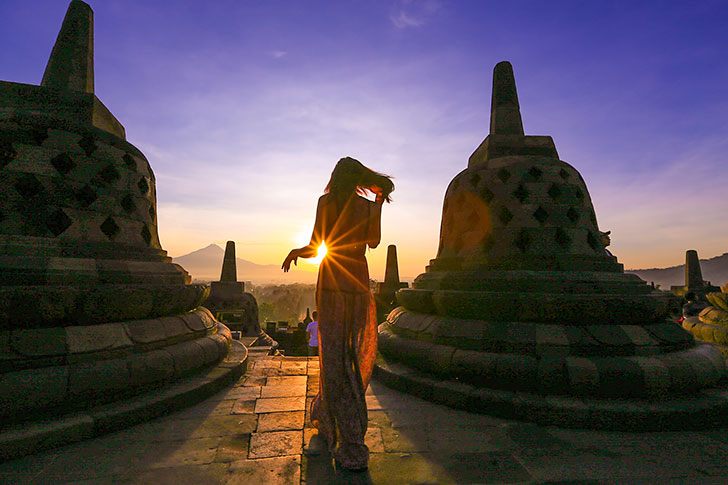 Raja Ampat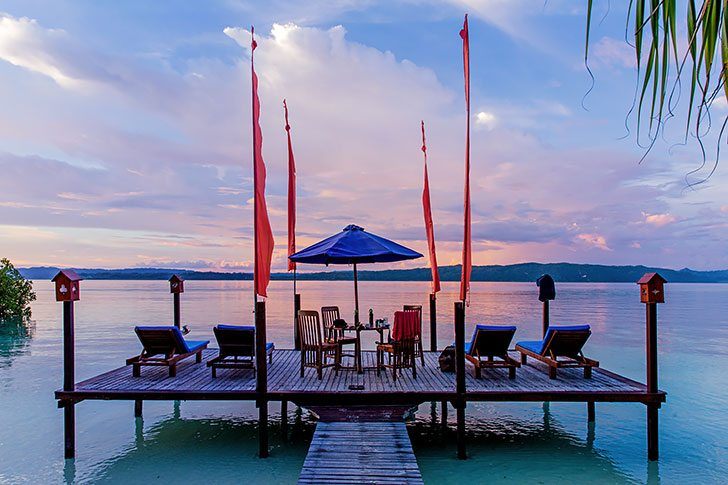 Lombok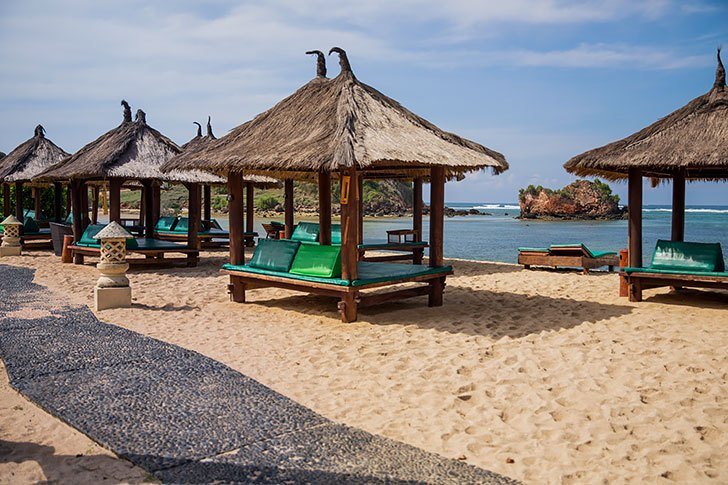 ---
---
All the Best Places to Visit with 2 Weeks in Indonesia
Before You Go:
Indonesia Itinerary
Since most everyone knows about Bali, I wanted to offer an itinerary covering Indonesia's other cities. There are so many beautiful islands, diverse cultures and ancient UNESCO heritage sites in Indonesia that are worth a visit. I've focused this itinerary around local culture, ancient ruins, good food and fabulous beaches.
Keep reading for the off the beaten path to 2 weeks in Indonesia!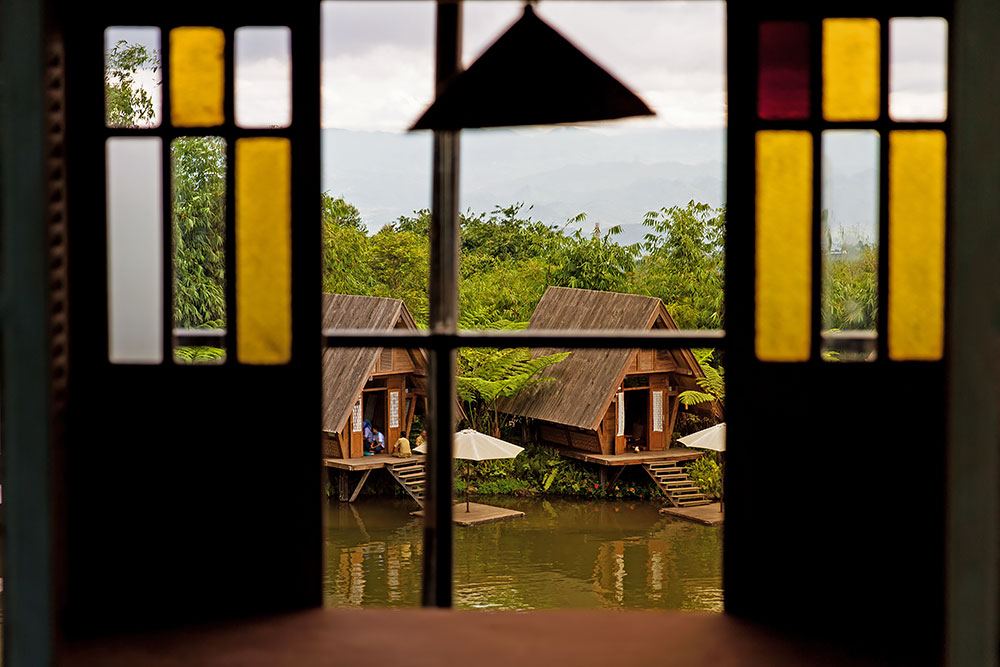 ---
---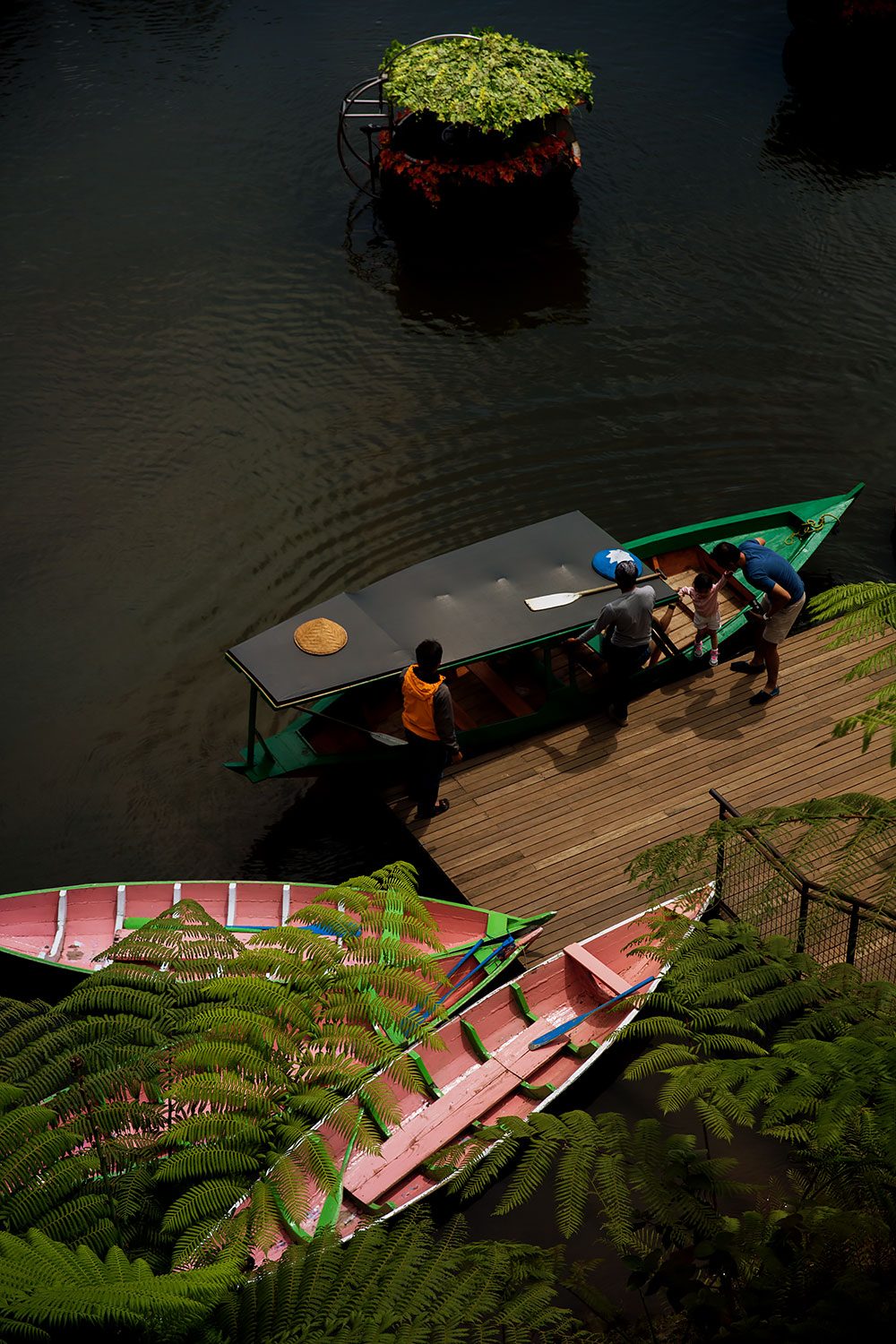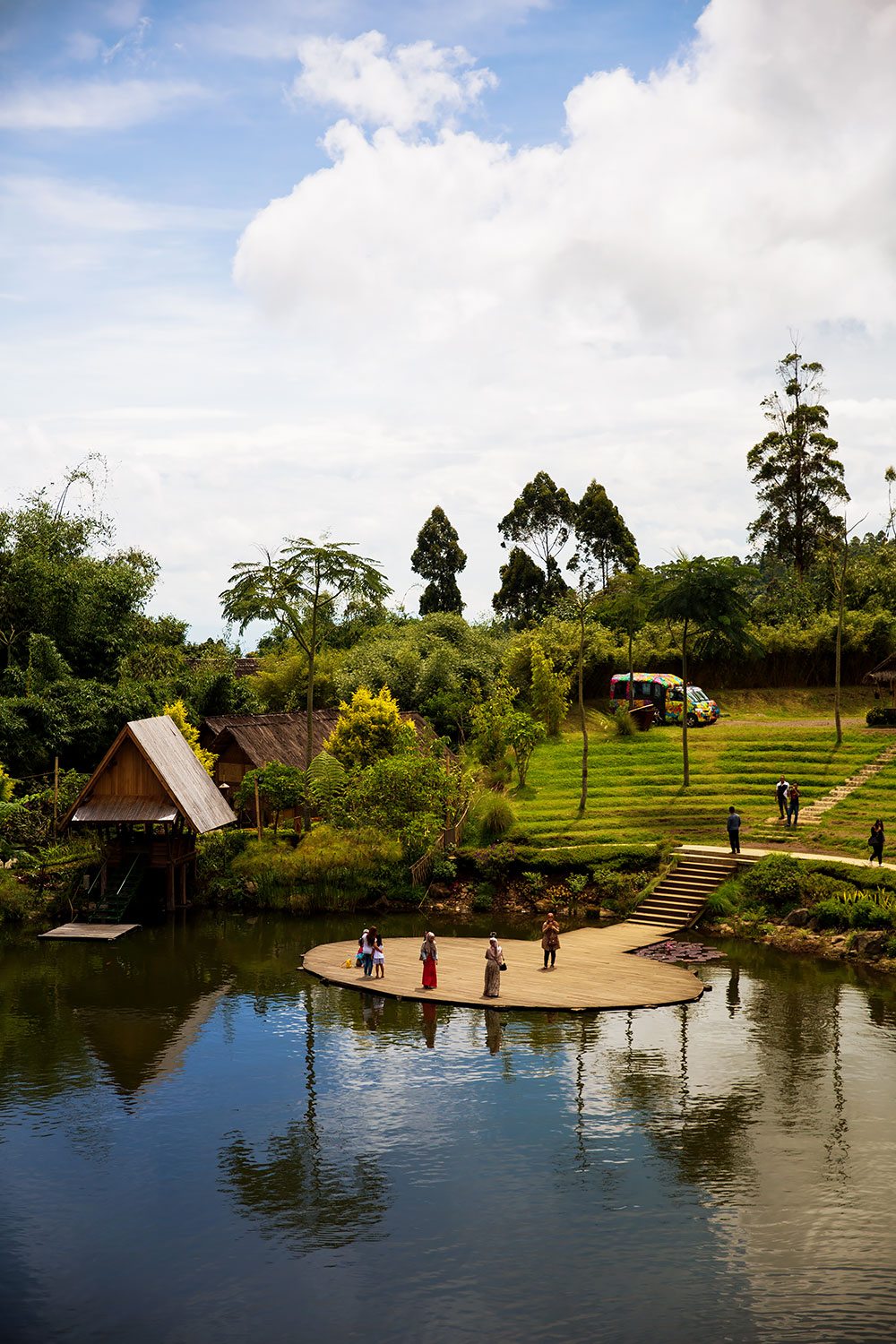 Day 1: Arrive Jakarta
Jakarta is the international hub and main landing point into the country (the other international airport is in Denpasar, near Lombok and Bali).
Jakarta in 24 hours:
Honestly, there's not many tourist sights in the capital city – its heavy on malls and shopping.
I spent an afternoon wandering the fancy malls of the capital (Grand Indonesia and Pacific Place) where for enough dough, you can zoom away in a McLaren or glitter in diamonds. For my indulgence, I chose an coffee drink made of espresso ice and poured over with milk (smaller in price tag but no less luxurious ha).
Getting around Jakarta: Jakarta traffic is legendary and there's no public subway system so grab a scooter, uber or taxi to get around and budget 2x the time you think you need. On the plus side, taxis are quite cheap! I took about a 40 minute ride into the city and paid 125,000 rupiah (just under $10 USD) – make sure you get in a reputable taxi company like Blue Bird. Or, you can try out GoJek, the local taxi/uber version that uses scooters.
Where to stay in Jakarta: Swiss Belhotel Airport Jakarta
We spent 24 hours in Jakarta, just to see what Indonesia's capital was all about. Because we knew we were getting out of the city and had heard horror stories about Jakarta's traffic, we opted for this modern, luxurious airport hotel!
There's not much to do or see in the capital as it's mainly a working city so I don't think you can go wrong finding a clean, affordable hotel to rest up after your long flight and then heading onwards! The Swiss Belhotel had spacious, modern rooms, comfy beds and free wifi as well as tons of conference room space, dining areas and restaurants.
Check rates on Booking.com | Hotels.com | Agoda and Read reviews on TripAdvisor
---
---
Days 2-3: Bandung
Bandung is the capital of West Java Province and an attractive getaway for local Jakarta residences, as its location high in green fertile mountains provides a beautiful, open-air respite from the capital city. Today Bandung is known as Indonesia's center for learning and creativity and boasts a prestigious university.
Read more:
Everything You Must Do in Bandung!
Bandung in 48 hours:
1. Tour a tea plantation
2. Visit Komunitas Hong (Hong Community) to learn about traditional games and local toys
3. Have lunch at Dusun Bambu, a family park with the most gorgeous lake scenery and great food
4. Spend an afternoon off-roading
5. Explore Jayagiri forest in north Bandung
6. Listen to the beautiful harmony of vibrating bamboo instruments with a concert at Saung Mang Udjo (Udjo's House)
7. End with dinner at Kampung Daun, a creative restaurant with a rainforest-esque landscape and great local cuisine
Where to stay in Bandung: Sheraton Hotel Bandung
I loved how luxurious this hotel was. A gorgeous lobby, multiple outdoor swimming pools and a huge breakfast buffet – this is a great pick especially if you are a Starwood member and have SPG points. Most all the rooms have a view of the pool and courtyard. Also – free wifi!
Check rates on Booking.com | Hotels.com | Agoda and Read reviews on TripAdvisor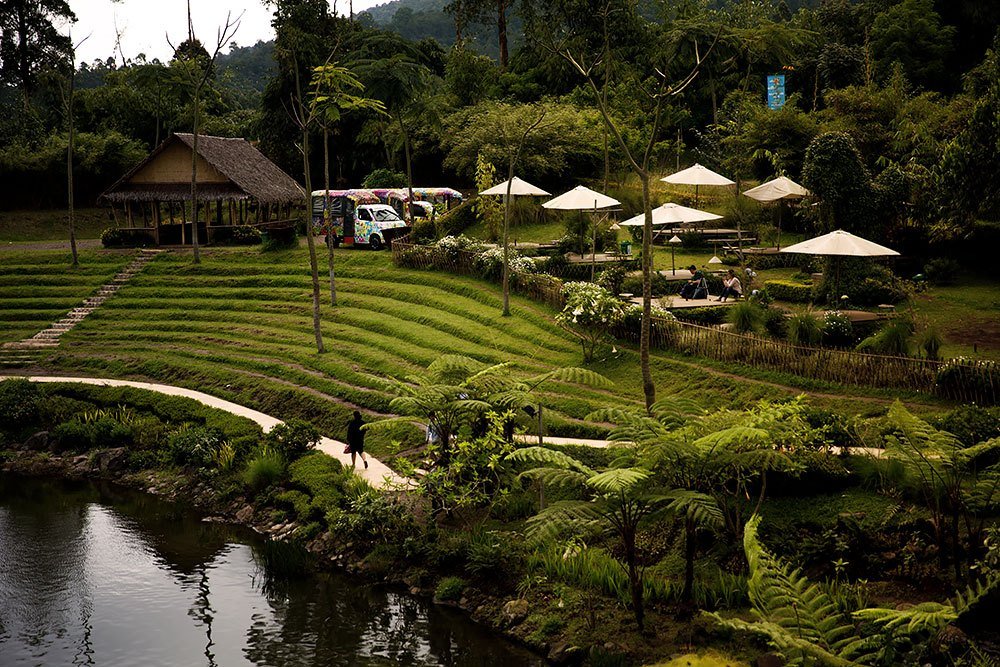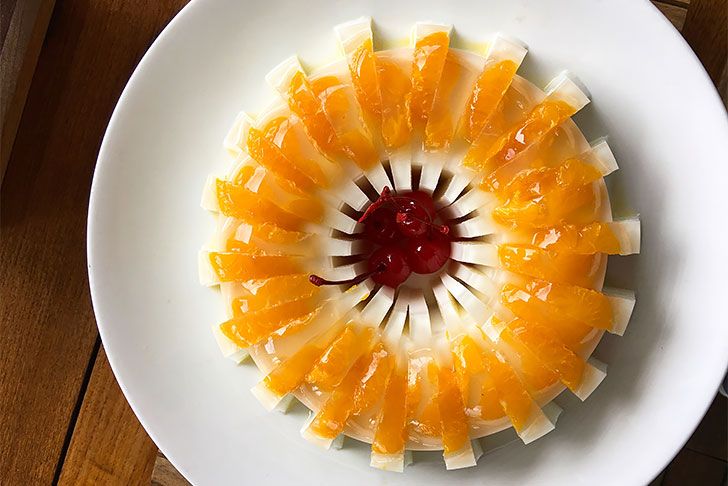 ---
---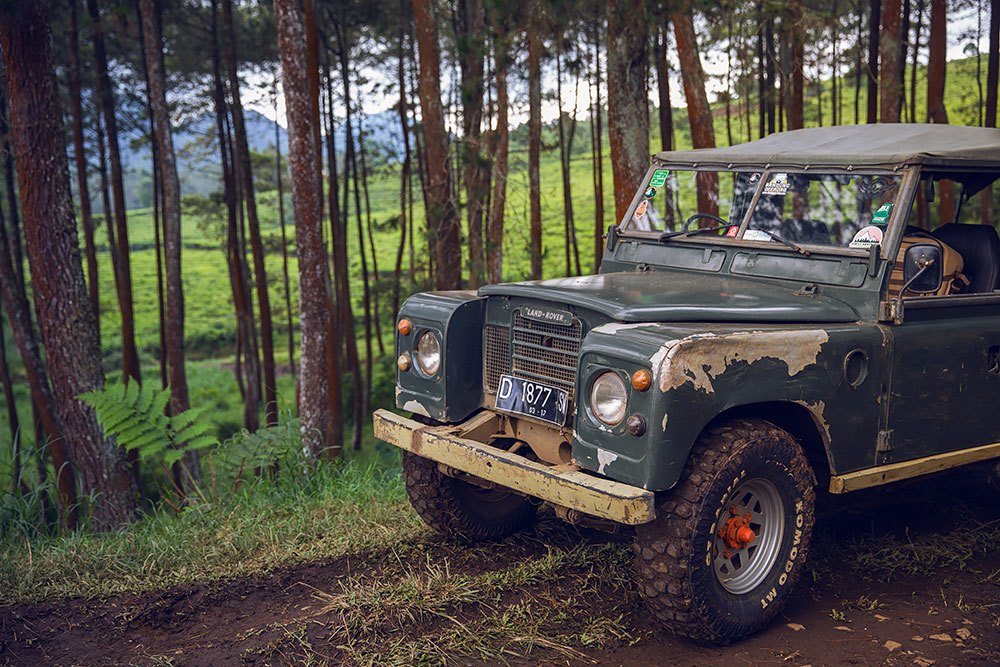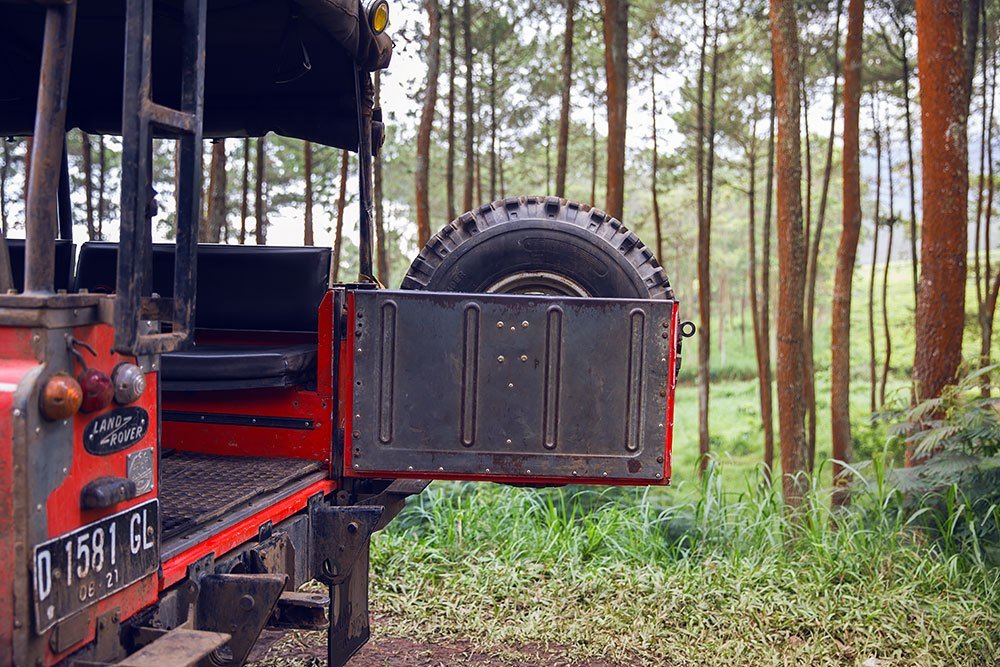 Days 4-6: Yogyakarta
Yogyakarta is one of my favorite regions in Indonesia with a wealth of natural wonders, local art and ancient cultures. The region is often abbreviated as "Jokja" or "Jokjakarta" (as in Indonesian, y's are spoken like j's) and has many attractions to keep you riveted for several days. This is a must-see region if you like temples and want to pick up Indonesian Batik fabric.
Read more:
10 Fun Things to Do in Yogyakarta
The best things to do in Yogyakarta:
Get up at sunrise to climb Candi Borobudur, a 9th century Buddhist temple
Explore the 3 expressions of God at Candi Prambanan, a Hindu temple and UNESCO World Heritage Site
Make your own batik fabric at Batik Plentong
Where to stay in Jogjakarta: The Phoenix
This stunning hotel was my favorite of the trip as it has a grand, old colonial style feel – very similar to Raffles in Singapore – with the most gorgeous outdoor swimming pool that we took full advantage of and a gigantic breakfast spread of both Western and Indonesia food. My favorite part was the coffee option each morning, with six different types of sugar. The rooms themselves are fairly small but do offer free wifi and local fruits on arrival (try rat's tail fruit). Stay here for the atmosphere – simply incredible!
Check rates on Booking.com | Hotels.com | Agoda and Read reviews on TripAdvisor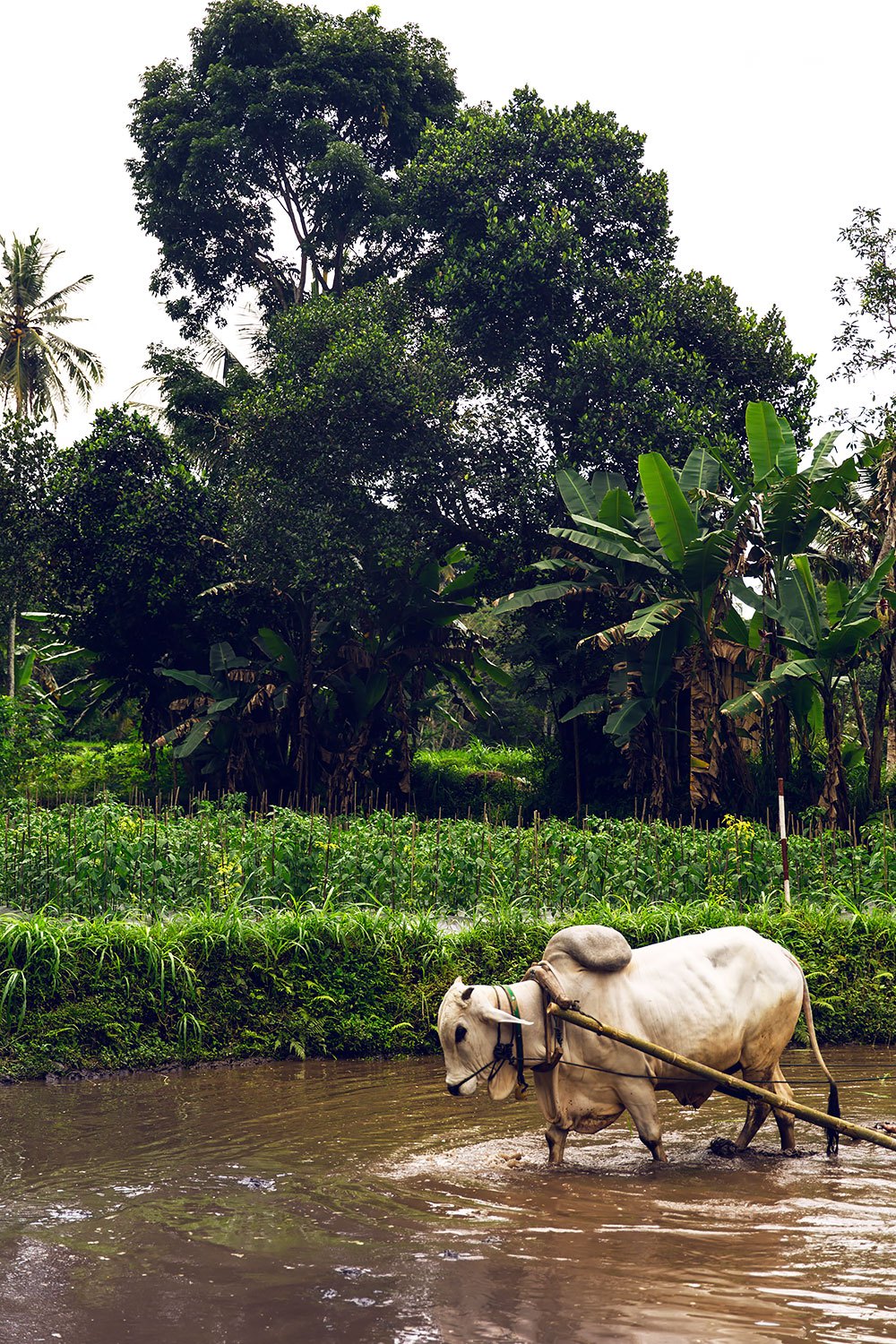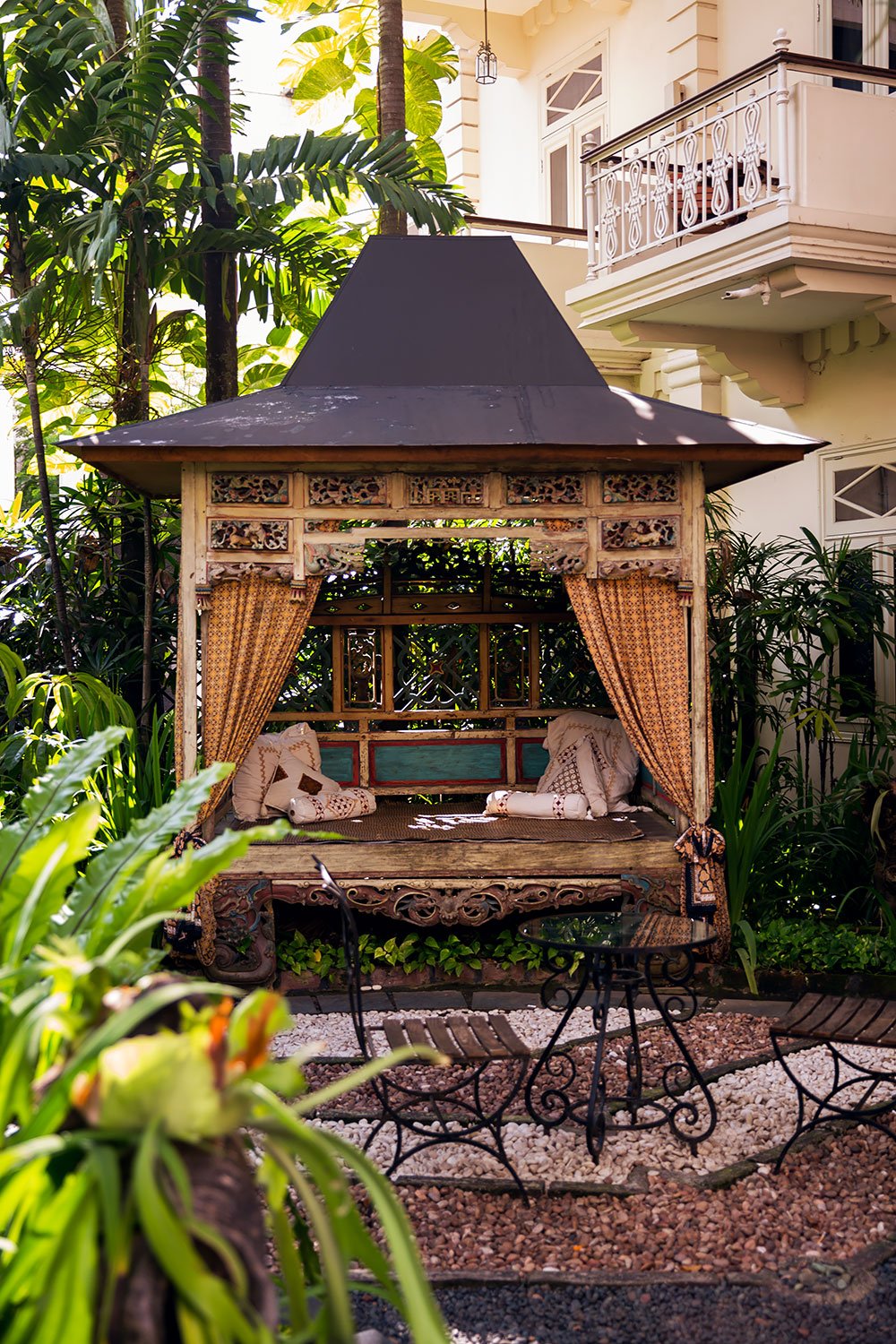 ---
---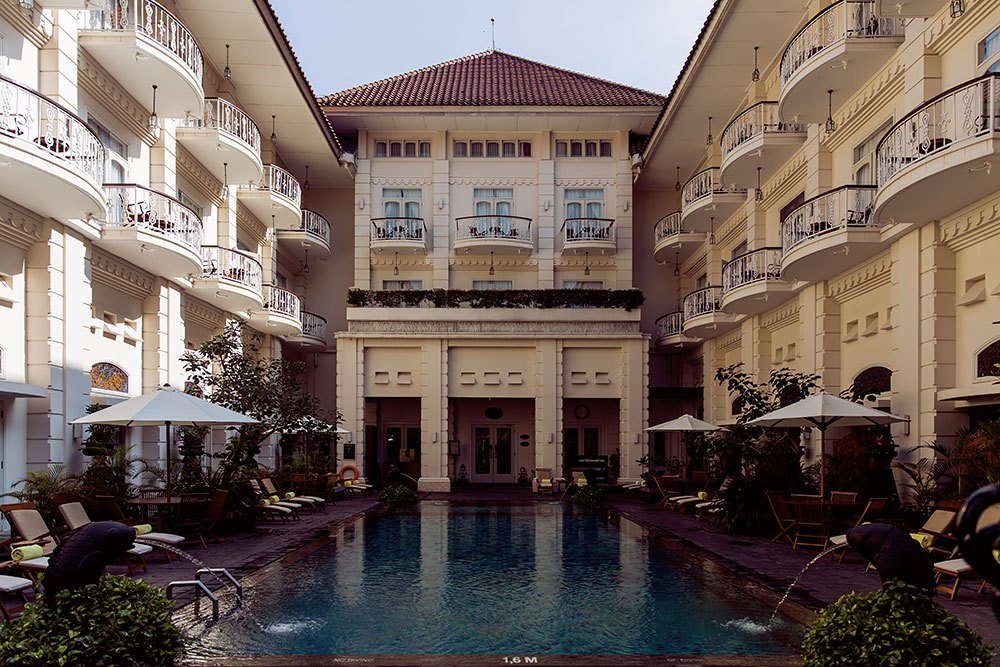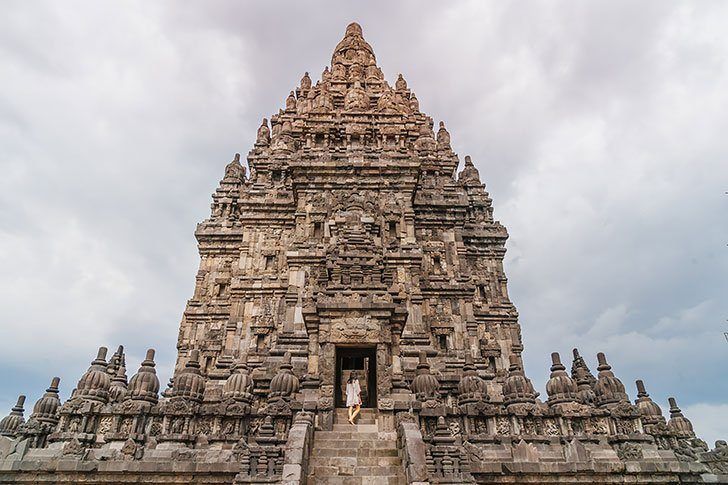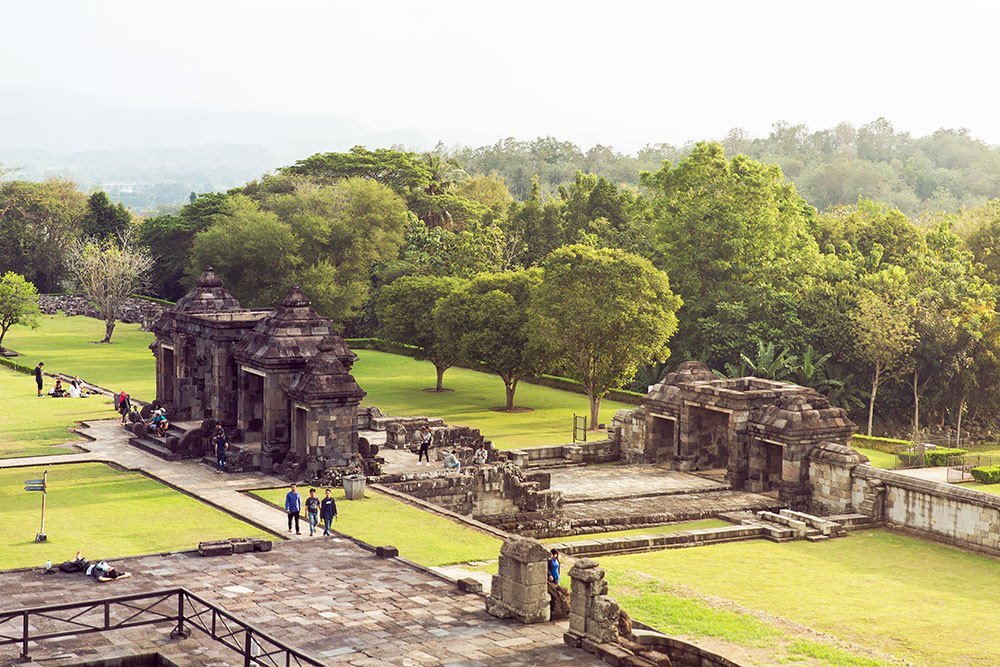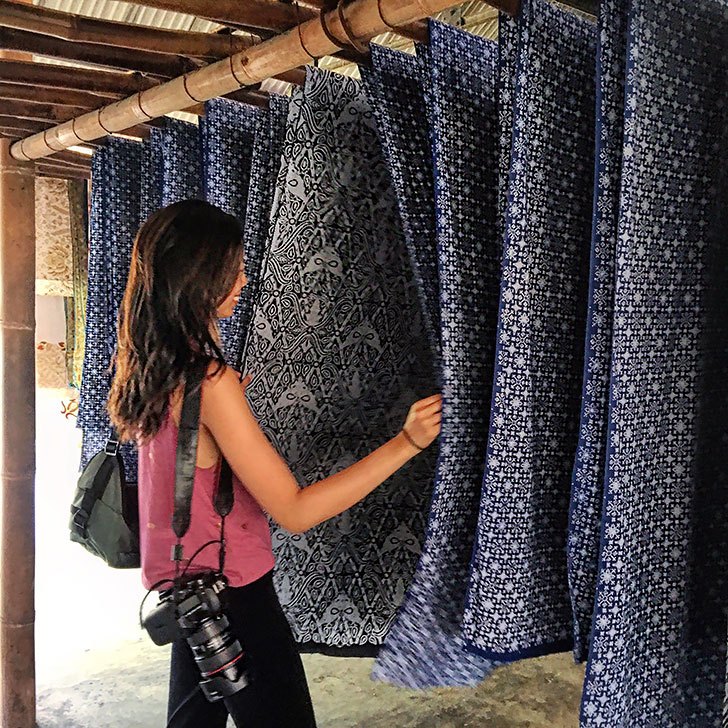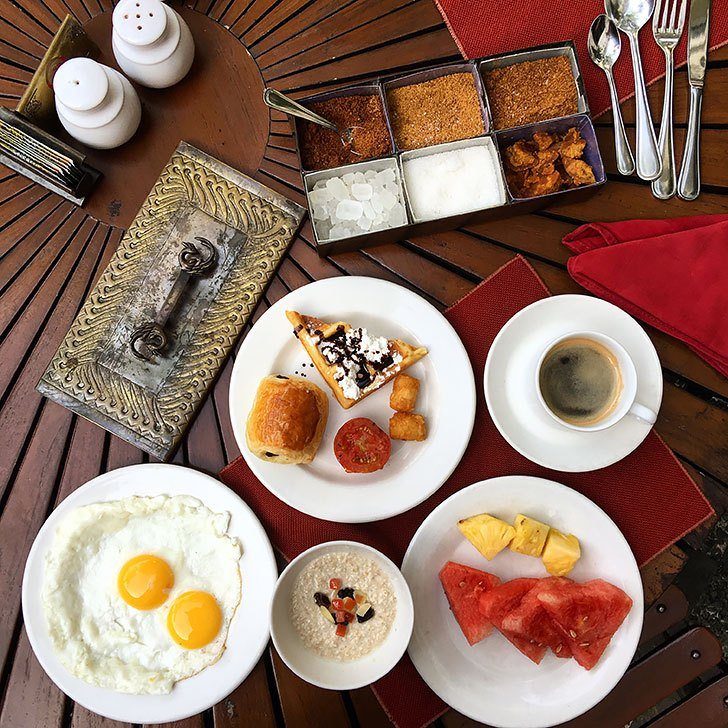 ---
---
Days 7-10: Raja Ampat
Raja Ampat is one of the most beautiful, untouched ocean paradises on earth. The main islands, the Four Kings, cover 9.8 million acres of land and sea and are located in East Indonesia on the western side of Papua.
Raja Ampat is a bit of a "secret" paradise, known mostly in the diver community for its incredible marine biodiversity – 540 types of corals, over 1,000 types of reef fish and 700 types of mollusks. For travelers it's a bit less well known, made difficult by the multi modal transport required to get there.
Time there feels unreal, surrounded by nothing but sand and sunshine. If you can, make the journey to Papua and indulge in one of earth's last paradises.
Read more:
25 Stunning Photos from Raja Ampat
The best things to do in Raja Ampat:
Scuba dive with giant manta rays, turtles and the most amazing coral reefs in the world
Feed the fish at Sawinggrai
Visit the community of Arborek Village for snorkeling and local food (tree sap anyone?)
Hike Piaynemo for unbelievable views of the islands
Diving in Raja Ampat:
I would recommend having an advanced certification or being very comfortable with scuba diving before making the trek out here as the waves can be a bit rough for beginners. Raja Ampat is on the cusp of two oceans, the Indian and Pacifc and as a result the current is strong.
Getting to Raja Ampat is quite a journey (specific instructions for how to get to raja ampat here). The journey is SO worth it, but if you're explicitly looking to visit for the diving, it helps to be extra comfortable. I tried both snorkeling and scuba diving and saw incredible fish and reef life even on the snorkeling so that's always a fantastic back up option.
Read more:
Get to Know the People of Raja Ampat, Indonesia's Hidden Paradise
Where to stay in Raja Ampat: Raja Ampat Dive Lodge
The Raja Ampat Dive Lodge is simply incredible. From the first steps onto the long wooden jetty, you know you're stepping into another world. We spent three days in paradise, snorkeling under the dock, watching each sunrise and sunset and having fresh grilled shrimp and fish on the open pit. Just be sure to pack sunscreen and mosquito repellent! Each night in early October, tropical rainstorms hit and I would wake up with 10 new mosquito bites.
Check rates on Booking.com | Agoda and Read reviews on TripAdvisor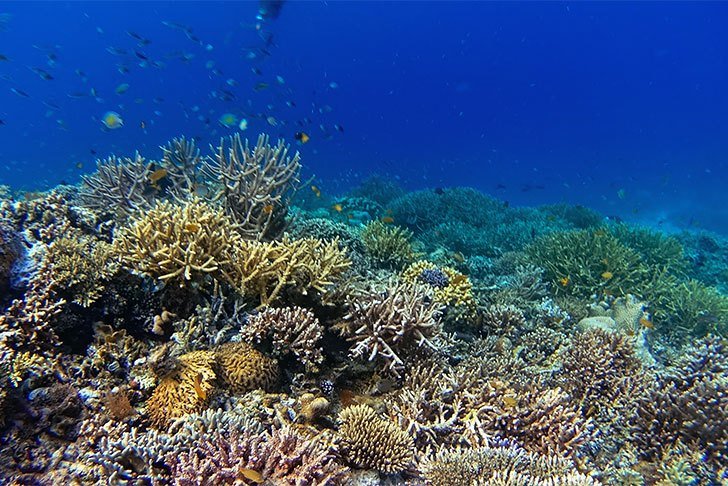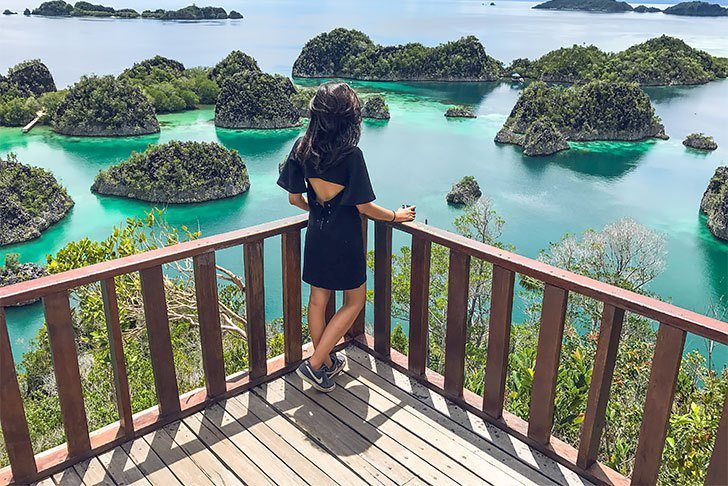 ---
---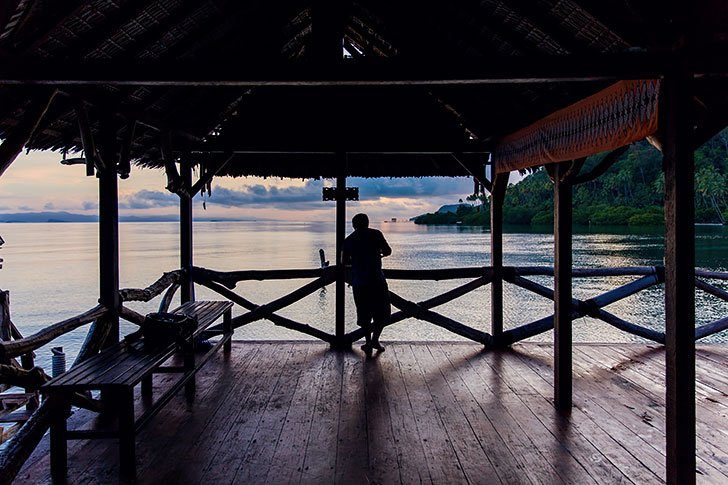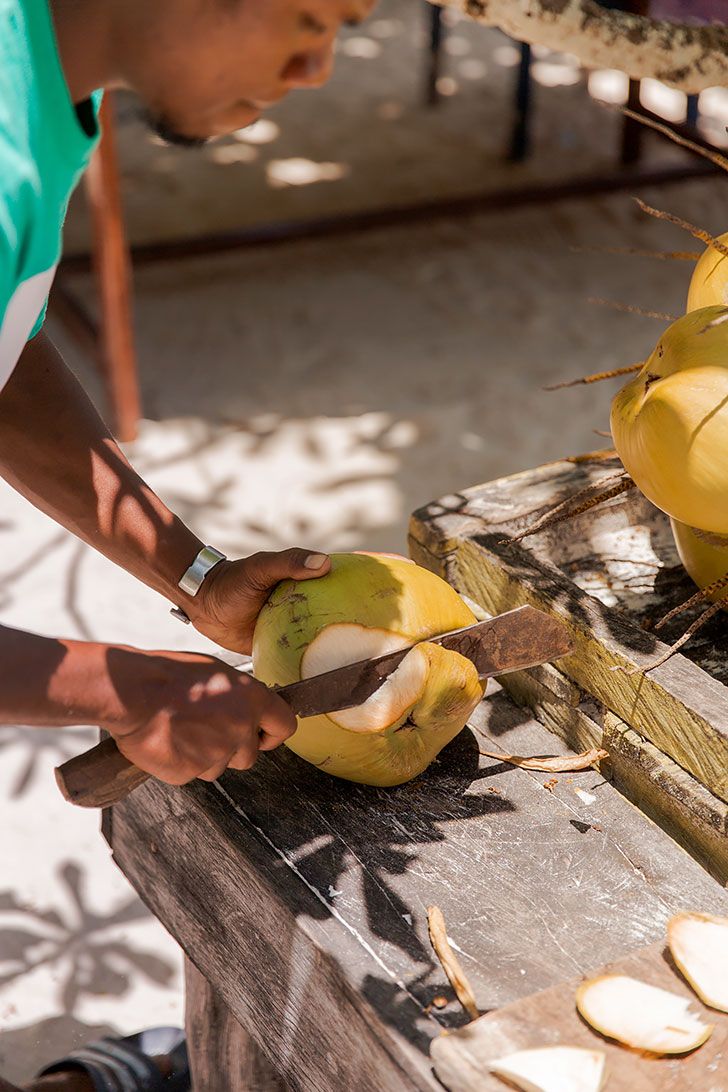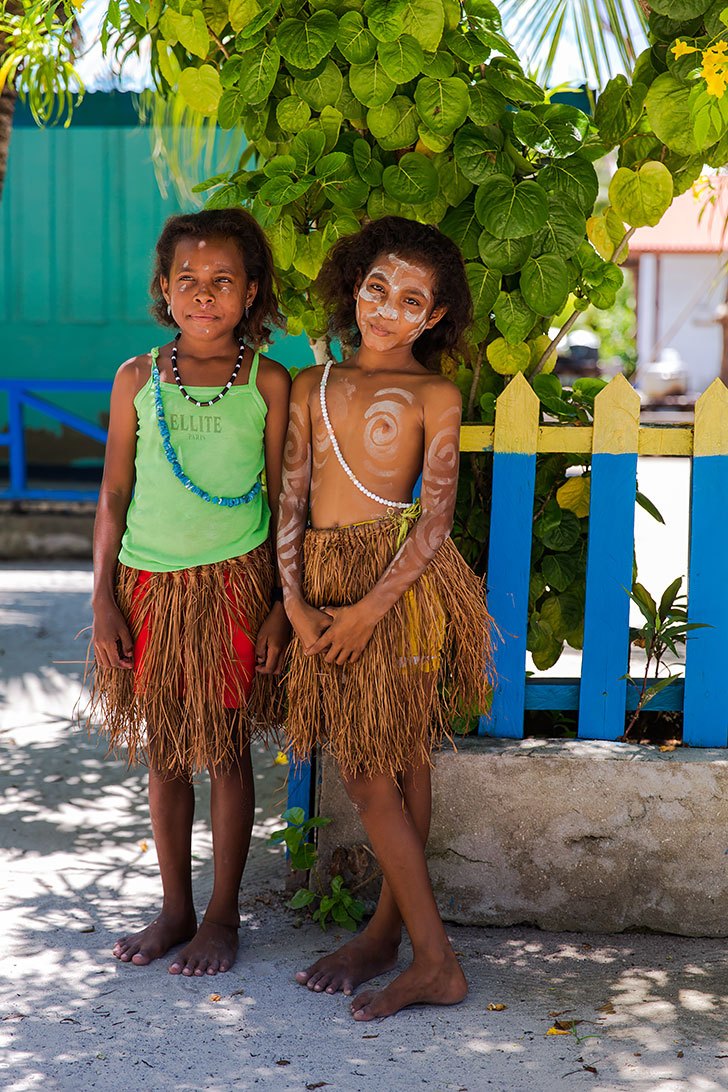 ---
---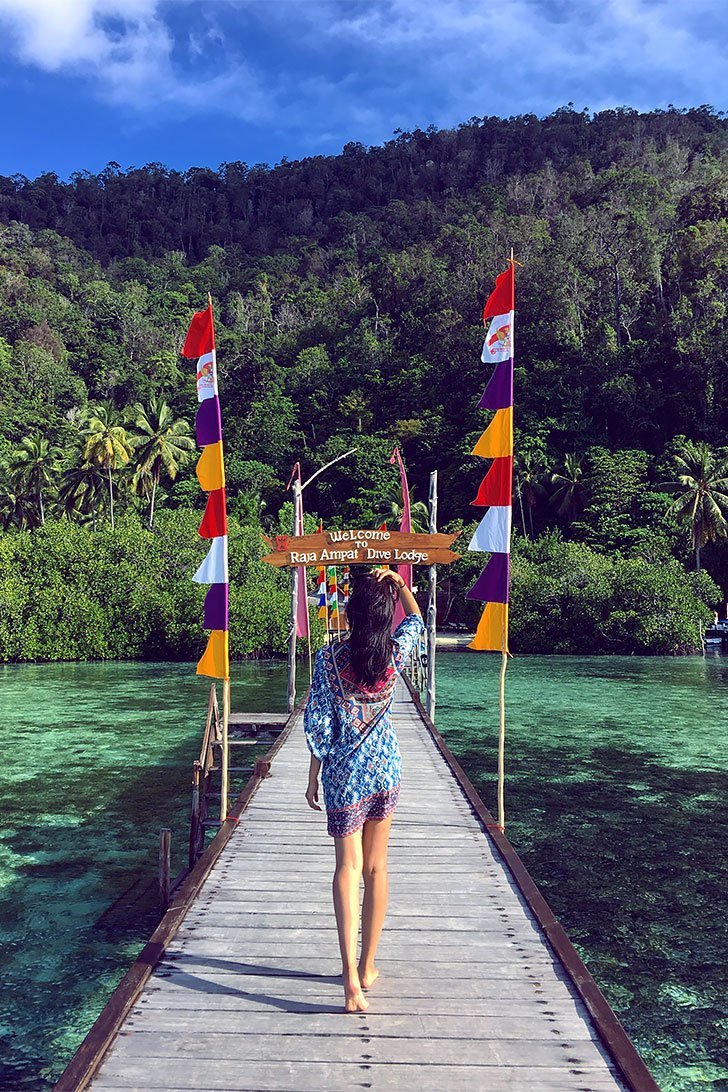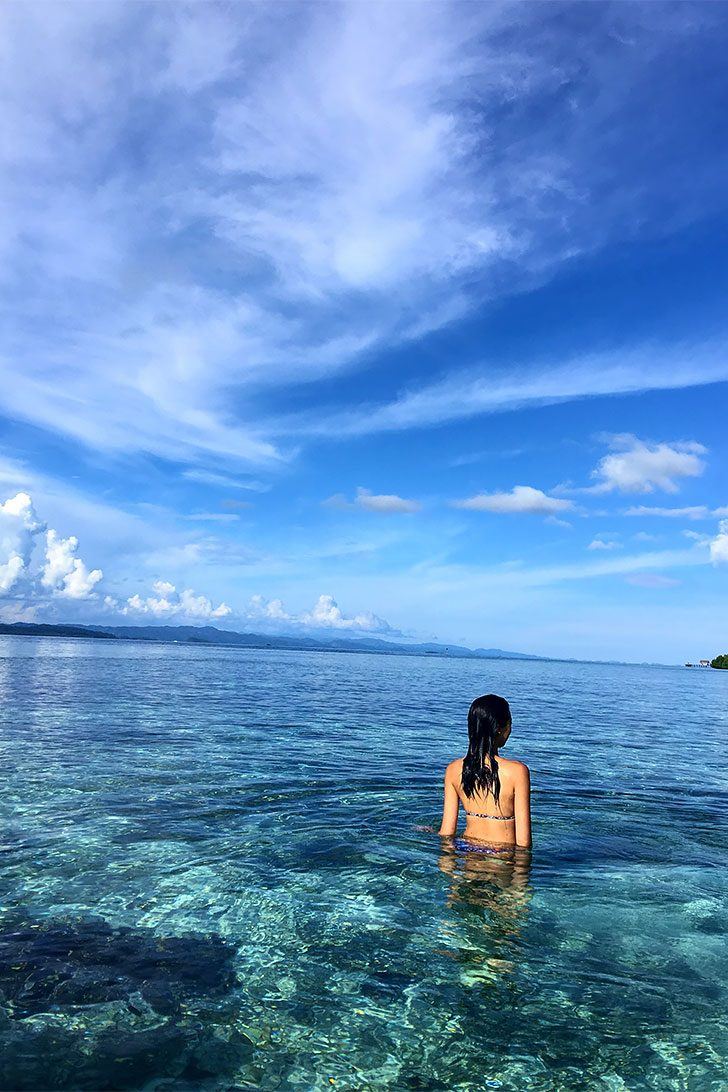 Days 11-12 Lombok
Lombok is one of the more popular areas in Indonesia, known for pristine beaches and incredible surfing opportunities. I had the best time learning how to surf here and highly recommend it! Deciding between the beach regions – Lombok is more touristy and commercial (but no less excellent) while Raja Ampat is untouched and more 'Castaway' esque.
Read more:
18 of the Best Things to Do in Lombok
The best things to do in Lombok:
Brave the waves for a surfing lesson at Selong Blanak Beach
Shop for local sorongs in the nearby marketplace
Relax and enjoy the sun!
Where to stay in Lombok: Novotel Lombok Resort and Villas
The Novotel Lombok is a beautiful, sprawling indoor-outdoor hotel on the beach with tons of options for daily activities and a great breakfast option. You can choose to take an Indonesia cooking class, feed the monkeys or do yoga on the beach. This hotel is much more touristy – I think we saw the most Europeans and Australians on this property than anywhere else on the trip! If you want more 5 star luxurious accommodation in Lombok, this hotel is it.
Check rates on Booking.com | Hotels.com | Agoda and Read reviews on TripAdvisor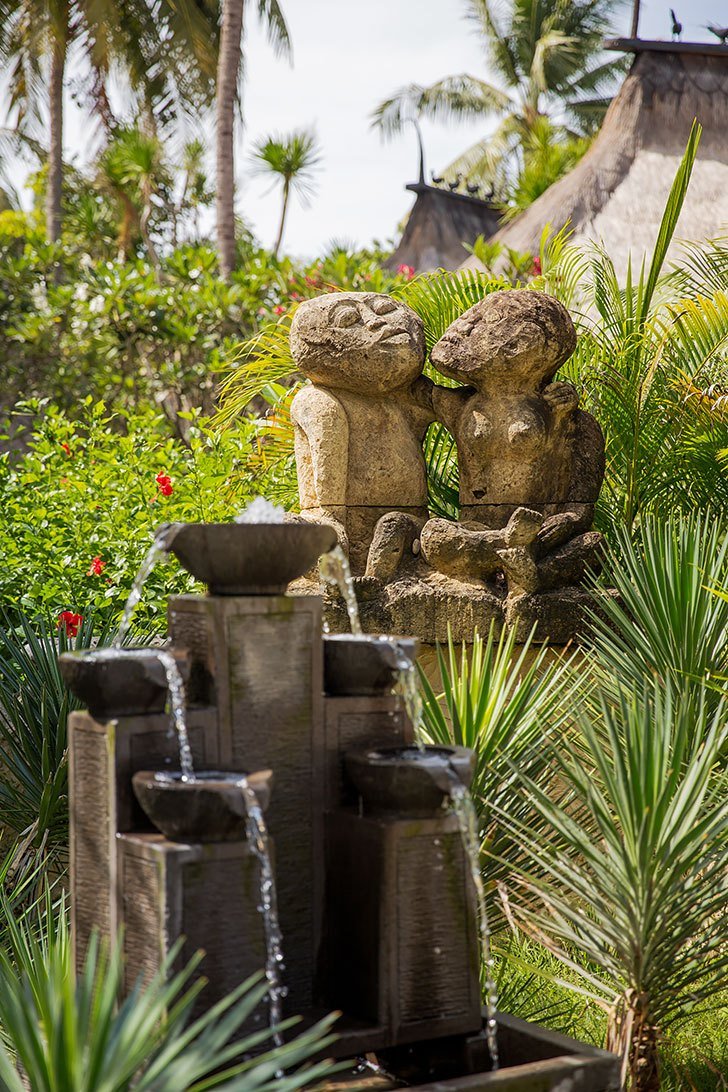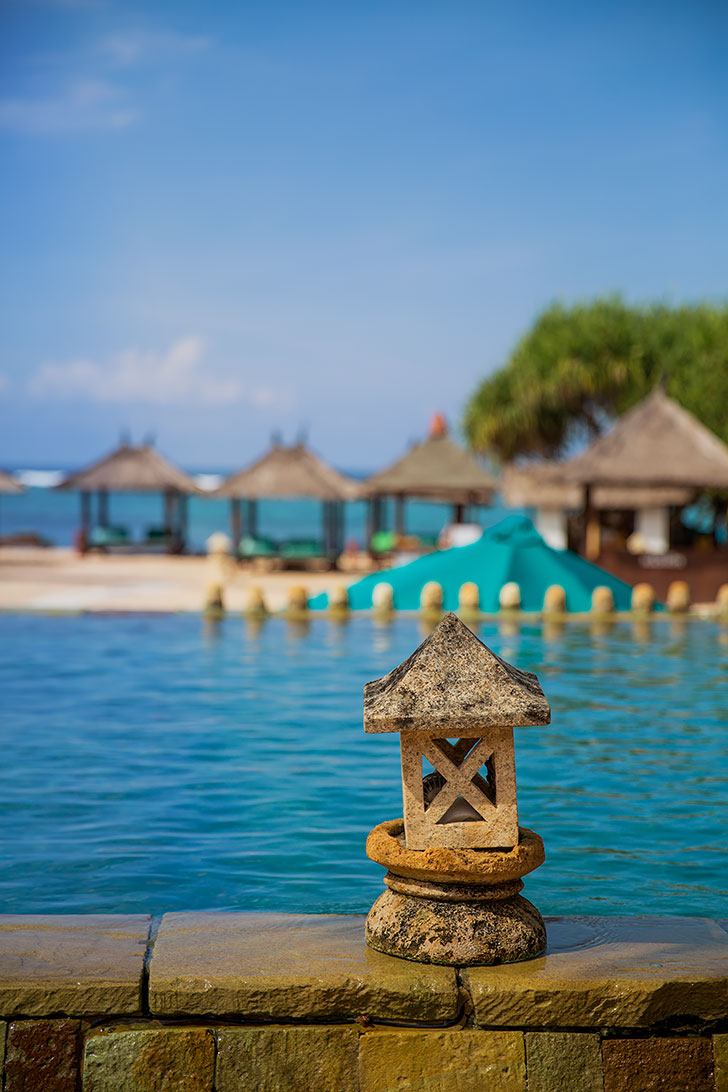 ---
---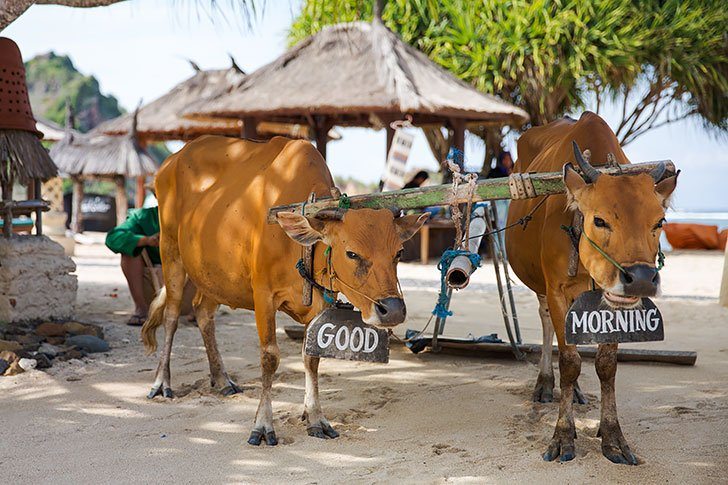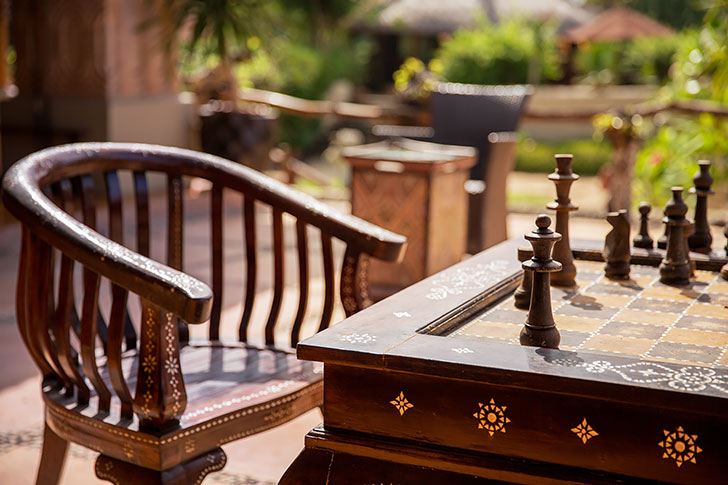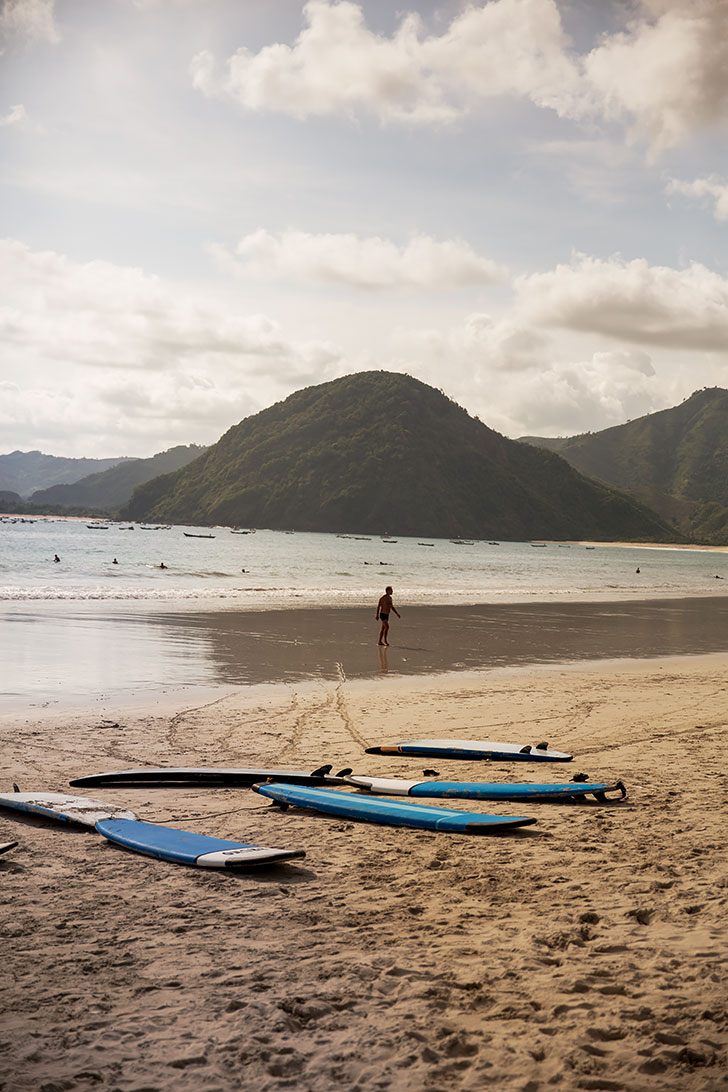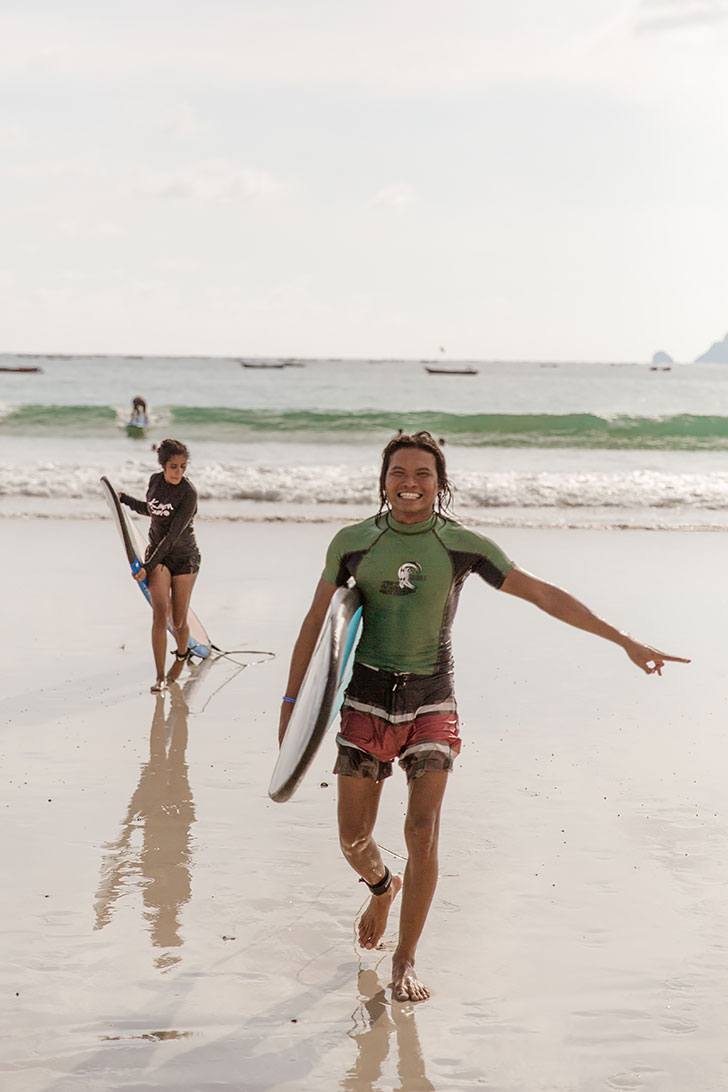 Days 13-14: Gili Trangwan
Gili is the collective name for three small islands off the coast of Lombok. We stayed on Trawangan, known for its beach swings. Gili is known for its vibrant nightlife and felt very similar to Cancun. If you're looking for a girls getaway or party spot – this is it! The entire island does not allow motorized transport so you can hop on a horse drawn cart or rent a bike.
The best things to do in Gili Trangwan:
Bike around the island, stopping for a pina colado or two
Swing on the ocean hammocks and swings (although be aware these can get crowded)
Relax by the pool and have a gelato or two (there are tons of stands on the island, all are delicious)
Once the sun goes down… bar hop all night long!
Where to stay in Gili T: Villa Ombak
We stayed at Villa Ombak, a large gorgeous property right across the dock when you get off on the island. The Villa has a number of different room types – I had one with an absolutely huge outdoor bathroom / shower that was so fun. There's a great pool with tons of hammocks, bikes to rent and giant chess boards – you could comfortably stay here all morning, head to the beach and then party at night.
Check rates on Booking.com | Hotels.com | Agoda and Read reviews on TripAdvisor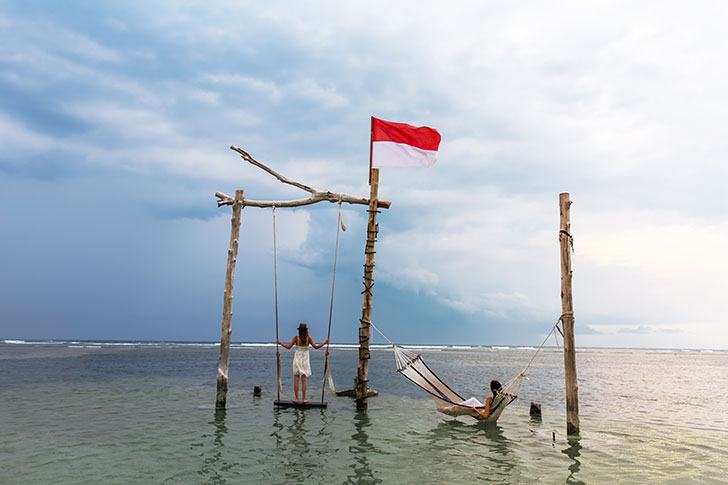 ---
---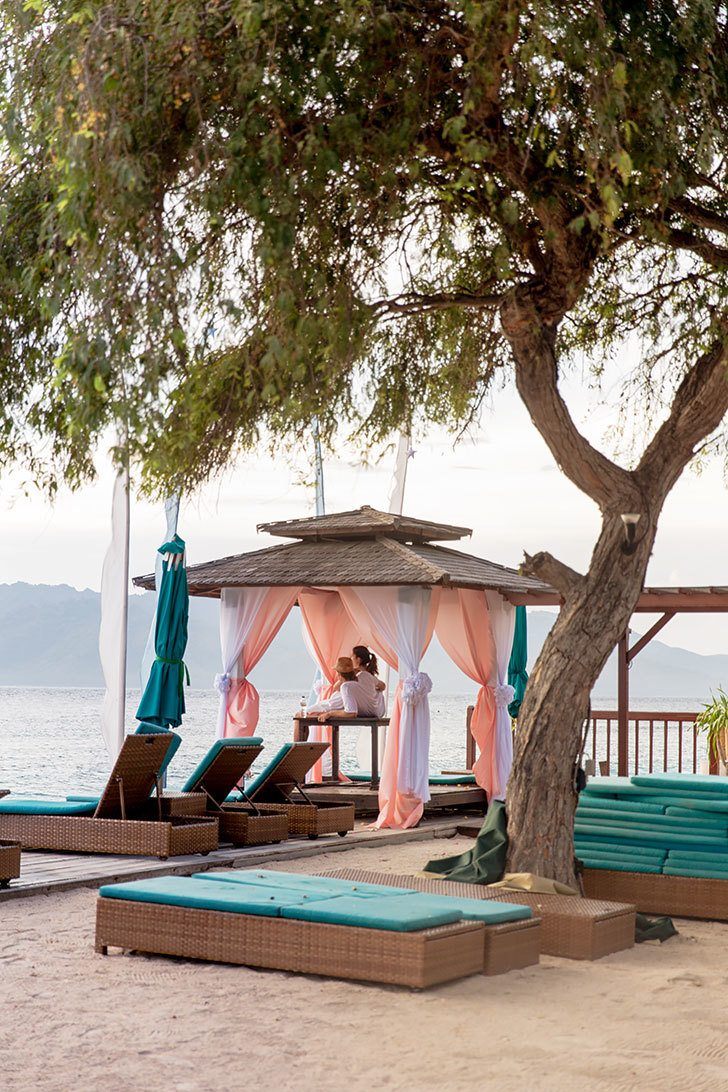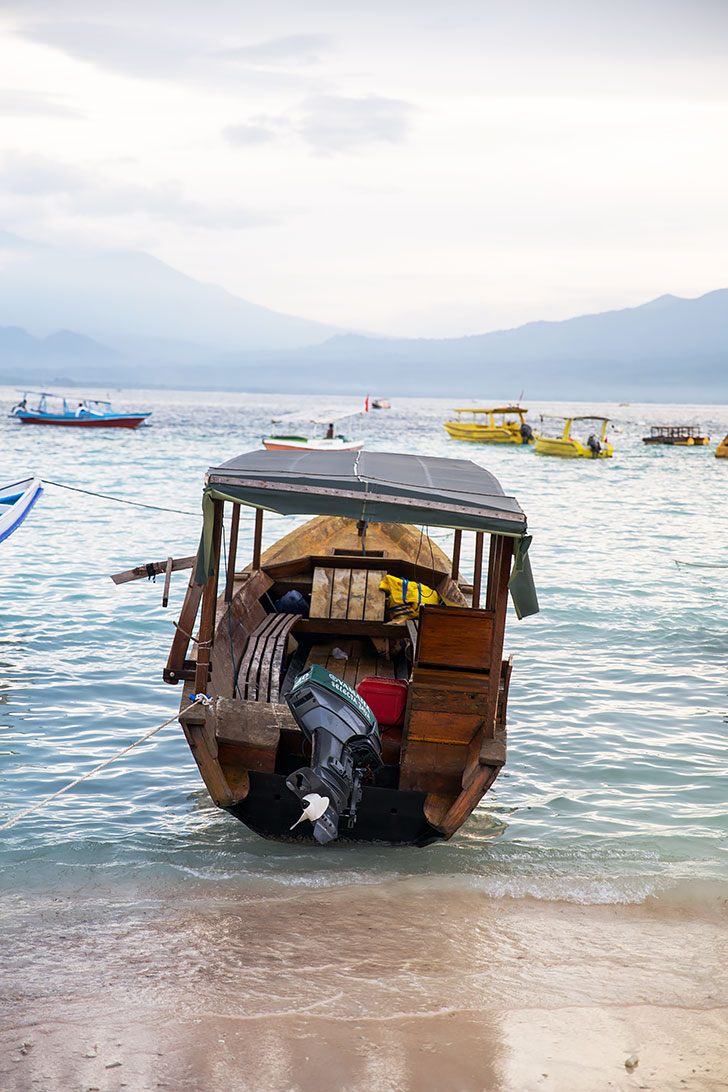 The best tours in Indonesia:
Visiting Indonesia – Travel Checklist
Flights | From New York City, there are no direct flights to Indonesia but you can grab reasonably priced flights if you book early. Check often for routes and fares here. I've transferred in Doha and China and prefer Doha's modern airport via Qatar Airways.
If flying to Jakarta, fares will be slightly cheaper and from Indonesia's capital you can explore Bandung, Yogyakarta and Sumatra on short domestic flights. If your focus is Bali, note that flights from the USA will be slightly more expensive and typically will involve a 2nd stopover in Jakarta anyway.
Transportation | You can rent a motorized scooter to get around or book a tour to handle transportation if you're not comfortable. Taxis and Ubers will work in some areas, but not all. Bali especially has terrible gridlock traffic.
Accommodation | I highly recommend 'hotel hopping' Bali – the island is quite large and different neighborhoods have their own characteristics. Bali is also a fantastic place to splurge on a luxury resort – the options are endless, the views are unbeatable and the food is divine. We loved both Alila Villas Uluwatu and the Sofitel Nusa Dua.
Airbnb is a great way to stay in luxurious Balinese resorts for discounted rates – especially if traveling with a group.
Packing | Bring light fabrics and traditional summer wear for Bali along with mosquito spray. If you intend to visit Indonesia's other cities and famous temples, bring modest clothing. Indonesia is the world's largest Muslim country and can view short shorts and mini skirts as impolite. You can read my complete Bali packing list here.
Insurance // Lastly, be sure to visit Indonesia with travel insurance. Whether you get injured and need to be hospitalized, or your phone gets stolen, travel insurance will help when you need it most. I ended up getting seriously ill and visiting the hospital while in Solo, Indonesia and being taken care of was a lifesaver. Get a quote for your trip here.
You Might Also Enjoy:
Indonesia Vacation Planning Articles
Quick Guide: The Ultimate Indonesia Travel Guide
When is the Best Time to Visit Indonesia
At a Glance: 50 Incredible Things You Can Only Do in Indonesia
An Off the Beaten Path Itinerary: 2 Weeks in Indonesia
Indonesian Cities, Sights & Tours We Especially Enjoyed
Yogyakarta : 10 Highlights from Java's Cultural Center
Bandung Don't Leave Without Seeing These 7 Sights
A Raja Ampat Travel Guide: Scuba Diving, Hiking & How to Get There
Sun, Surf & Sea: Visiting Lombok & The Gili Islands
Bali, Indonesia Articles
Bali Packing List: What to Wear in the World's Largest Muslim Country
Where to Stay: Decoding Bali's Neighborhoods
Luxury Resorts in Bali with Epic Swimming Pools
Hotel Review: Alila Villas Uluwatu
Follow Sher She Goes on