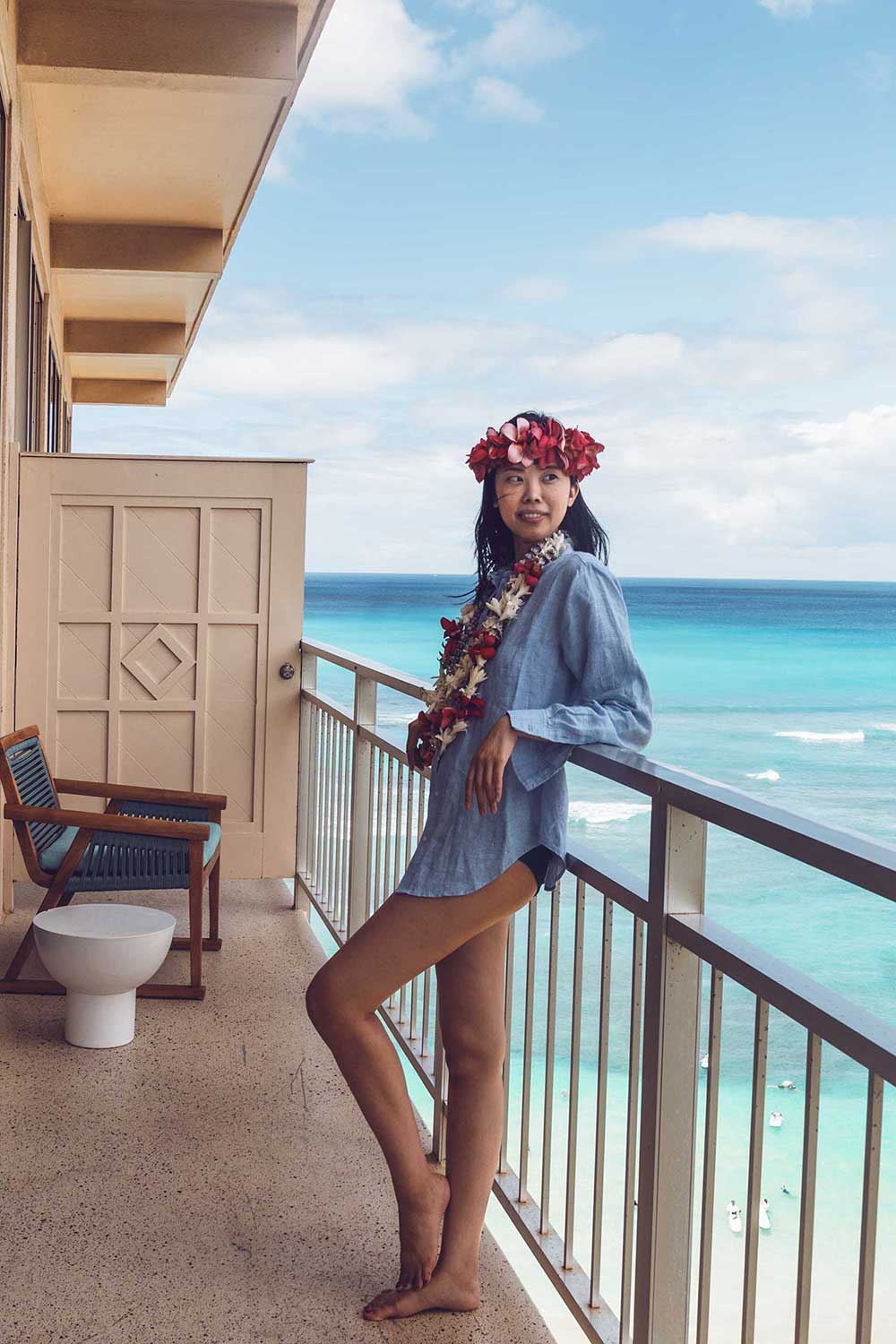 Thank you to Zappos for sponsoring this post.
We just got back from Hawaii and had an incredible time.
It was my first 'big' trip since covid and I was really excited to have something to look forward to again. But flying in these times isn't quite what it used to be!
So I thought I'd share our experience starting to travel again during the pandemic.
Or save this article for later ⇟
ADVERTISEMENT
Flying in 2021
We flew from New York City to Honolulu, Hawaii, which is about a 10.5 hour flight.
I don't think the flight duration really sunk in to me until I was actually on the plane.
And… I'm not going to lie, it felt loooong! I realized on the plane, looking at the world map, that we could have almost flown to Asia for that flight length ha.
The actual aircraft was changed last minute, so even though we had paid extra for a carry-on bag and seat selection, we ended up all split up, sitting among strangers.
It wasn't ideal, but what can you do.
Going back, we were able to all sit together so it felt like the flying time breezed by.
ADVERTISEMENT
---
---
They did serve food on our flight, which was a pleasant surprise!
I thought all meals were suspended but it looks like they brought that back. To be honest, the food was really bad haha but United also had lots of water and snacks on hand as well.
It's been so long since I've traveled that I forgot to bring along my trusty airplane pillow, travel blanket and travel headphones. I had only packed my bluetooth airpods, and they obviously don't work on flight screens!
I should have done a better job packing.
ADVERTISEMENT
---
---
On board, it was a bit mixed.
For example, on the departing flight, the flight attendants didn't hand out headphones but blankets and pillows were available. But on the return, they did provide headphones but no blankets or pillows. It might just be due to supply!,
If you can, I definitely recommend bringing headphones with a jack for the plane, especially on long flights. They had a couple new movies out like A Quiet Place 2 that I binged.
And anything you can bring to make your flight more comfortable, be sure to pack!
ADVERTISEMENT
---
---
Oh! One other thing I forgot to mention.
We noticed that airfare dropped significantly leading up to our trip. I'm not sure why, usually flight prices increase the closer you get to the departure dates, but our flight had a couple seats left at the new lower fares.
So, since airlines are currently allowing you to cancel, we were able to rebook and take advantage of the airfare drops!
So I definitely recommend setting flight alerts even after you've purchased your tickets if you plan to fly anywhere.
ADVERTISEMENT
---
---
Overall, flying went surprisingly smoothly and I had an amazing time in Hawaii!
Unfortunately since we've returned Hawaii's covid situation has worsened and the Governor has asked tourists to stop visiting for the time being.
I think stops and spurts will probably be the new normal for the next 6 months to a year, so it is what it is. Hopefully things improve as vaccination and booster rates increase!
Have you flown recently? Where to and what was your experience like?
ADVERTISEMENT
---
---
Read More   in my travel packing checklist series:
Best Travel Luggage
The Best Carry on Luggage for 2021
The Best Packing Cubes for a Perfectly Organized Bag
The Best Lightweight Luggage for Overpackers
The Best Hard Luggage Sets for Stylish Travelers
The Best Underseat Luggage for Minimalists
The Best Carry On Bags for Men - Rugged + Durable!
Business Travel
The Essential Business Packing List
The Best Business Travel Luggage
The Best Laptop Cases for Working Women
The Best Laptop Bags for Men
Packing Hacks
The Best Travel Wallets for All Your Vacation Essentials
The Best Jewelry Cases Never Untangle a Necklace Again!
The Best Toiletry Bags to Clean Up Quick
Travel Packing Lists
The Best Travel Jackets for All Types of Weather
The Best Duffel Bags for Your Next Weekend Trip
The Best Travel Backpacks to Hold Everything You Need
Follow me @Sher She Goes on