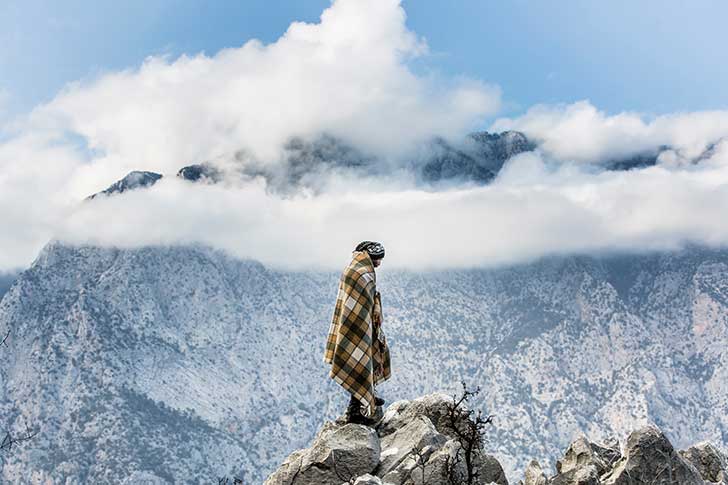 Best Travel Blankets
It's easy to think that blankets are pretty simple.
I mean, all a decent blanket needs to do, unlike most boyfriends, is always give you that warm and fuzzy feeling, right?
This may be true for blankets generally, but travel blankets prompt a host of other considerations.
Is this travel blanket mostly going to be used outside or on the airplane? In tough conditions or for a nice picnic? More often than not, the best travel blanket depends heavily on the trip specifics.
We've covered (see what I did there?) you here, so keep reading for our 6 favorite travel blankets!
ADVERTISEMENT
---
---
Best Travel Blankets 2019
To summarize, here's a chart summarizing the best travel blankets.
These comfy, cozy blankets are wide enough to fully cover you on long-haul flights and also compact enough to pack without taking up all your suitcase space! Whether you want a plush fleece to keep you warm or a cooling polyester blanket, we've got you covered!
Below are in depth reviews of each travel blanket.
ADVERTISEMENT
---
---
Best Blankets for Travel
---
---
ADVERTISEMENT
---
---
---
---
ADVERTISEMENT
---
---
Read More   in my travel packing checklist series:
Best Travel Luggage
The Best Carry on Luggage for 2021
The Best Packing Cubes for a Perfectly Organized Bag
The Best Lightweight Luggage for Overpackers
The Best Hard Luggage Sets for Stylish Travelers
The Best Underseat Luggage for Minimalists
The Best Carry On Bags for Men - Rugged + Durable!
Business Travel
The Essential Business Packing List
The Best Business Travel Luggage
The Best Laptop Cases for Working Women
The Best Laptop Bags for Men
Packing Hacks
The Best Travel Wallets for All Your Vacation Essentials
The Best Jewelry Cases Never Untangle a Necklace Again!
The Best Toiletry Bags to Clean Up Quick
Travel Packing Lists
The Best Travel Jackets for All Types of Weather
The Best Duffel Bags for Your Next Weekend Trip
The Best Travel Backpacks to Hold Everything You Need
Follow Sher She Goes on
Youtube | Instagram | Facebook | Twitter | Pinterest | Bloglovin
Pin this to save for later