What to Do in Boston
Last month we took a short weekend trip to Boston, Massachusetts!
It's been years since we visited so we thought it would be fun to explore the city for a couple days. I remember Boston from my elementary school days, when we learned about the important role the city played during the American Revolution.
My history is slightly rusty, but we had the chance to explore just a few of the best sights in Massachusetts' capital and a whole lot of food.
Today we're keeping it classic, with 7 of Boston's must see sights & attractions.
Keep reading or save this article for later ⇟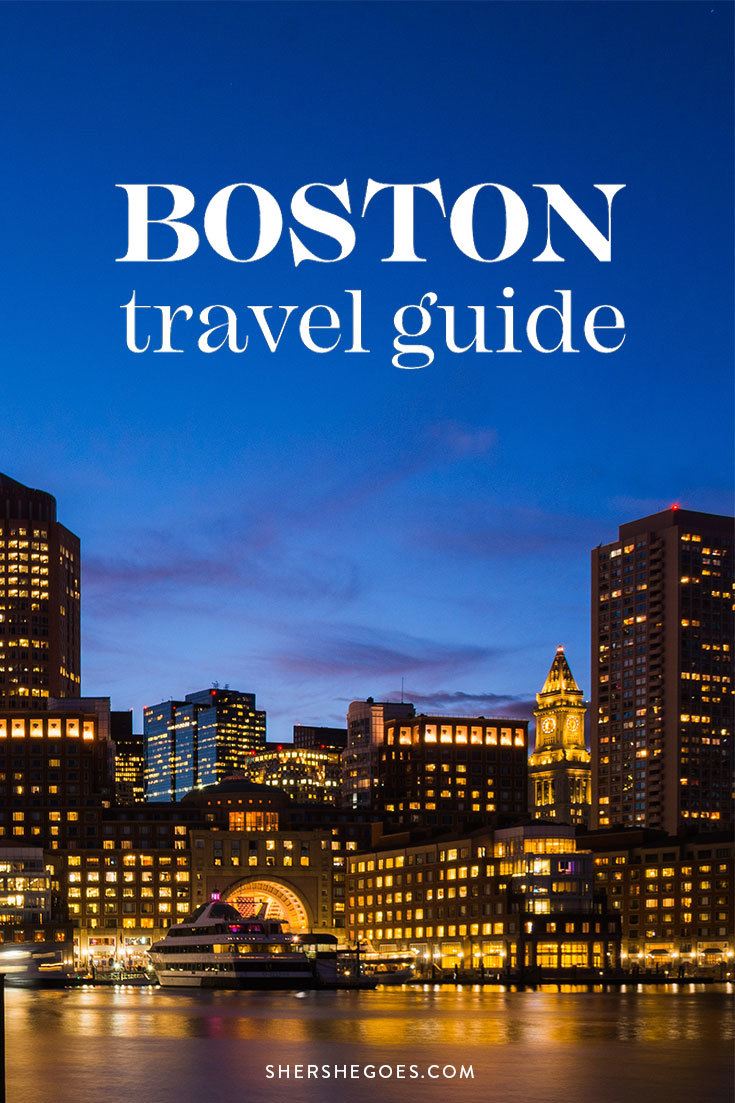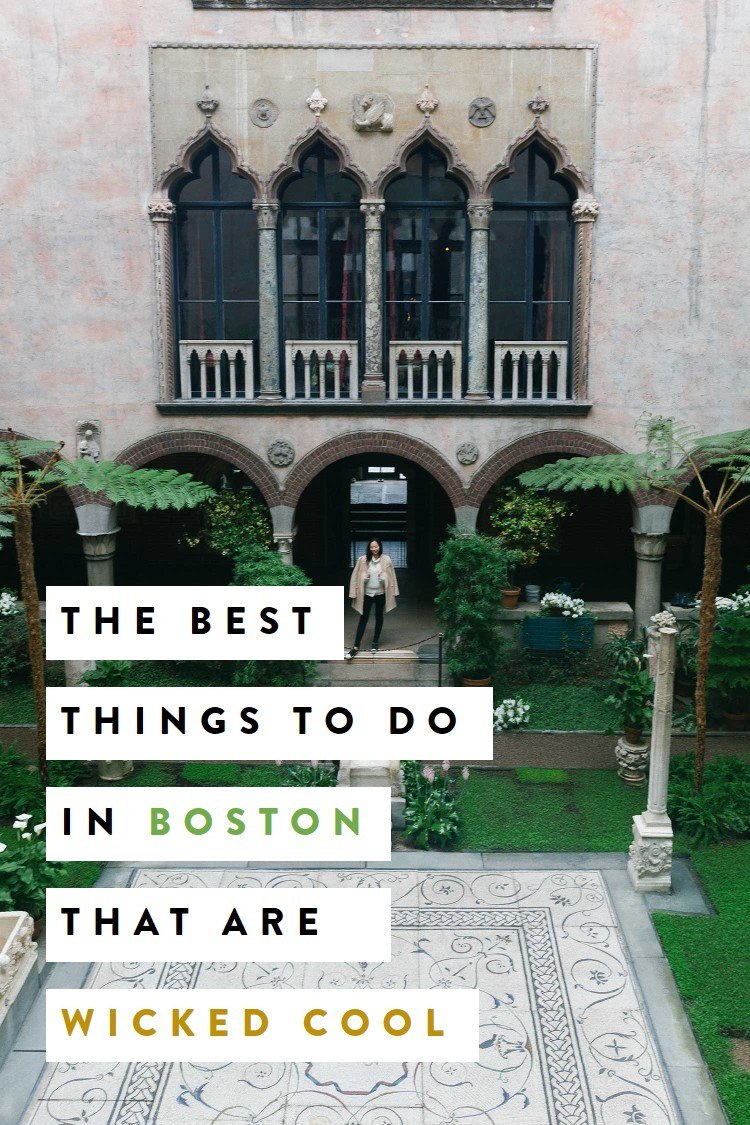 ADVERTISEMENT
Where to Stay
We stayed at the Four Seasons Boston in downtown Boston Commons. The hotel was renovated last year, and our suite was peaceful and luxurious, with a gorgeous bedroom and separate living area.
We loved the huge windows and view overlooking Boston's Public Garden! In the morning we saw fresh snow over the city and at night we relaxed in the marble bath and soaking tub.
If this is your first time visiting Boston, consider the Four Seasons. It's minutes from Newbury Street for those who like to shop, close to 2 subways and within walking distance from the picturesque Charles River Esplanade!
Check rates: Hotels.com, Booking.com
Read reviews: TripAdvisor
ADVERTISEMENT
---
---
7 Fun Places to Visit in Boston
1. Take a Photo on Acorn Street
Acorn street is the most famous lane in Beacon Hill, a stunning neighborhood in Boston known for gas lit streets, brick sidewalks and a lofty location at the top of the hill.
The houses are gorgeous row homes in shades of red brick, with colorful doors and majestic white columns. Acorn Street was beautiful, even in winter.
There are lots of American flags decorating the sweet, narrow street and you can't help but want to snap your own picture when you see the colonial charm in person.
We did have to wait a bit, on our early morning visit there was a wedding photoshoot, a busload of tourists and a few couples all patiently waiting their turn. Acorn Street is the most photographed street in America for a reason!
Fun fact: The street was not incorporated into Boston's public street system, so residents are responsible for keeping their street clean!
ADVERTISEMENT
---
---
2. Go to a Ball Game at Fenway Park
I'm not a sports person but even I've heard of the Boston Red Sox! If it's in season, there's no more classic way to enjoy Boston than to get tickets to a baseball game at Fenway Park.
This iconic baseball park has been their home since 1912, making it the oldest ballpark in Major League Baseball. It's age and tight location in Fenway have resulted in numerous add-on renovations over the years, resulting in some quirky features!
Fenway Park is pretty small (it's the 4th smallest baseball park in the country) and the home crowd is passionate – so make sure to book game tickets in advance.
Unfortunately the season hadn't started yet during our winter trip to Boston, but we go quite a bit to Citi Field and Yankee Stadium in New York so we'd have loved to compare the differences! Next time…
ADVERTISEMENT
---
---
3. Hit the Books at the Boston Public Library
I've always loved libraries as a little kid, so when I heard the Boston Public Library was a pretty spot, I dragged C along. Once we stepped inside, he was sold!
The Boston Public Library dominates one side of Copley Square, a famous square dedicated to John Singleton Copley. Copley, a local Bostonian painter and artist, was famous for his portraits of influential New Englanders during colonial America. You can also snap a picture of Trinity Church and the famous Fairmont Copley hotel while you're here.
The beautiful library has impressive marble staircases, dramatic public reading rooms and an Italian Renaissance interior courtyard. Even if you don't plan to pick up a book, it's a great spot to rest for a minute on your whirlwind Boston sightseeing tour!
Fun fact: The Boston Public Library was the first large, free municipal library in the United States.
ADVERTISEMENT
---
---
4. Explore the Quaint Neighborhood of Back Bay
In a lot of ways, we felt at home in Boston since it reminded us so much of New York City! Back Bay is a pretty neighborhood filled with historic row homes, shops and restaurants.
The Victorian style brownstones could easily be at home in the West Village or Greenwich Village! You have to check out this charming neighborhood if you're visiting Boston.
You can walk along the Charles River, browse the boutiques on Newbury Street, and people watch at cute eateries and coffee shops. Everything is very walkable and as architecture junkies, we spent a good couple hours exploring the streets.
Fun fact: Beacon Hill and Back Bay are two of the priciest residential areas in Boston!
ADVERTISEMENT
---
---
5. Immerse Yourself in Cultural Chinatown
A huge gate welcomes visitors to Boston's Chinatown.
The neighborhood is full of Chinese restaurants and shops which are worth a walk through.
We thought the neighborhood was small in comparison to New York and San Francisco Chinatowns, but the iconic street gate and sculptures are charming.
ADVERTISEMENT
---
---
6. Cross the Pond to Cambridge and Explore Harvard
We crossed the pond to visit Cambridge, around sunset. It's a straight shot on the Red Line and easily accessible from downtown Boston, or you can get there with the Hop-On, Hop-Off trolley.
When we got out, we were surrounded by students rushing to class and coffee shops with lots of leisurely tourists! Our main reason to visit Cambridge was for our dinner reservations at Harvest. Spoiler: the food was amazing!
Read more:
Where to Eat in Boston
We meant to come back to explore Harvard properly in the day but ran out of time. If you get here early, you can spot the Harvard rowers boating on the Charles River.
Tips: If you take a look around Harvard, don't miss Annenberg Hall, the freshman dining hall (where one could imagine themselves in Hogwarts' Great Hall) and Harvard Yard!
Don't miss MIT while you're in Cambridge – some might say it's more picturesque than Harvard! Cambridge is one of the places to see in greater Boston.
ADVERTISEMENT
---
---
7. Visit the Isabella Gardener Museum
We only had time to visit one museum in Boston so we chose the Isabella Gardener museum. It's known for its elegant, introspective courtyard and eclectic building.
Each room was built specifically to showcase its artifacts (which span the centuries) so it's quite a unique museum to explore! The entire structure looks straight out 15th century Venice, but the contents: paintings, ceramics, furniture, silver and sculpture, were clearly collected from around the world.
If you're headed to Boston anytime soon, make sure to visit their specific exhibition on Fra Angelico, which is beautiful.
The older Palace is the highlight of the museum, where 4 stories of exhibits surround a tranquil courtyard, which was green even in the dead of winter.
Fun fact: In 1990: 13 pieces of artwork were stolen from the Isabella Gardener Museum.
Among them were paintings by Rembrandt and Vermeer and a Chinese bronze gu from the Shang Dynasty. You can still see the empty frames in the museum today, as an homage to the missing works (and a hopeful home for their return).
In total, the losses were estimated at $500 million, one of the largest thefts in history.
Fun Boston Tours
ADVERTISEMENT
---
---
Have a great trip to Boston!
Planning a Trip to Boston – Travel Checklist
Boston makes for a great weekend trip from New York City. We hopped on a bus ride from midtown which took about 3.5 hours one way, or 5 hours in traffic.
We thought about renting a car but Boston is a very walk-able city and parking can be a nightmare, so the bus ended up being a great option! If you're decide you do want a car to get around, you can check car rental rates here.
Getting around is easy on foot, via the subway or with the Hop-On, Hop-Off trolley. We opted to stay on Public Garden square, but you can browse current Boston hotel deals here.
Lastly, don't forget to get travel insurance for your trip. Whether you get injured and need to be hospitalized, your luggage is delayed or your phone gets stolen, travel insurance will help when you need it most. Get a quote for your trip here.
You Might Also Enjoy:
Boston Vacation Planning Articles
Boston Travel Guide: 7 Wicked Cool Things to Do in Boston
Where to Stay in Boston: A Neighborhood & Accommodation Guide
Where to Eat in Boston
4 Incredible Restaurants You Must Try in Boston
Don't Miss Boston's Breweries: Our Day at Harpoon
Greater New England
How to Spend an Epic Summer in Nantucket
Sailing in Maine: Our Windjammer Experience
Follow me @Sher She Goes on