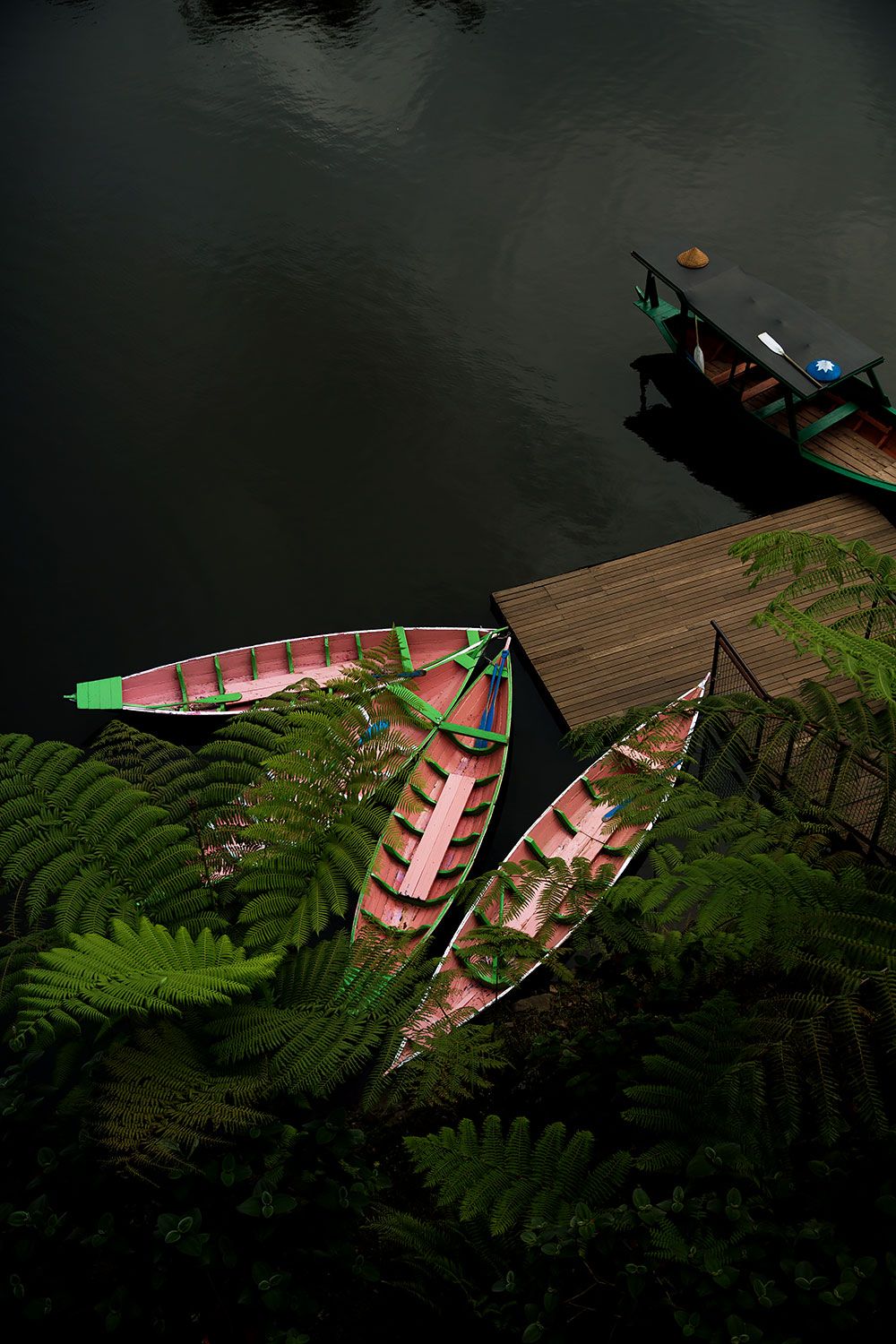 Bandung, Indonesia
Bandung is the third largest city in Indonesia.
Its nickname is the Flower City for its abundance of greenhouses, local floral growing businesses and lush mountainous backdrop.
Bandung is very popular with local Jakartanas, as its higher altitude and cool mountainous climate provide relief against the rushed, smoggy atmosphere of the capital.
ADVERTISEMENT
Keep reading, or pin this post to read later ⇟
ADVERTISEMENT
---
---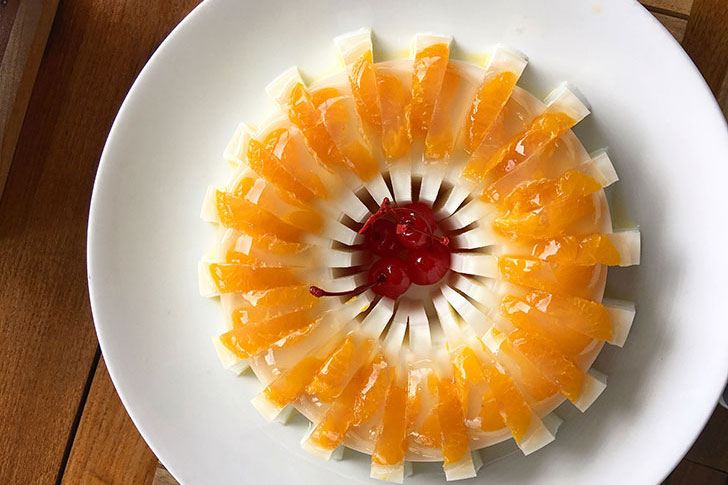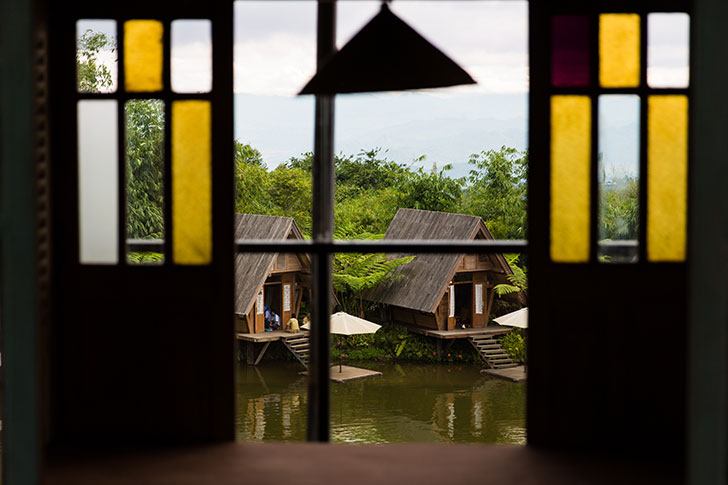 Getting In
The city is a convenient trip from Indonesia's capital of Jakarta. The journey is roughly 2 hours away by car.
How to Get from Jakarta to Bandung
By Bus: The best way is to take one of the express or local buses. City traffic can often make the trip slow moving, but the route is pretty scenic, and winds through Puncak. Competition among different minivan companies keeps prices competitive.
By Train: The more scenic route is to take the train, which passes through mountains and rice paddy terraces on the way from Jakarta to Bandung. But this option is a bit slower – even the express train route will take at least 3 hours.
Short on time or want to travel in comfort?
Book a day trip from Jakarta where you'll travel in a small group and all the sightseeing logistics will be taken care of!
ADVERTISEMENT
---
---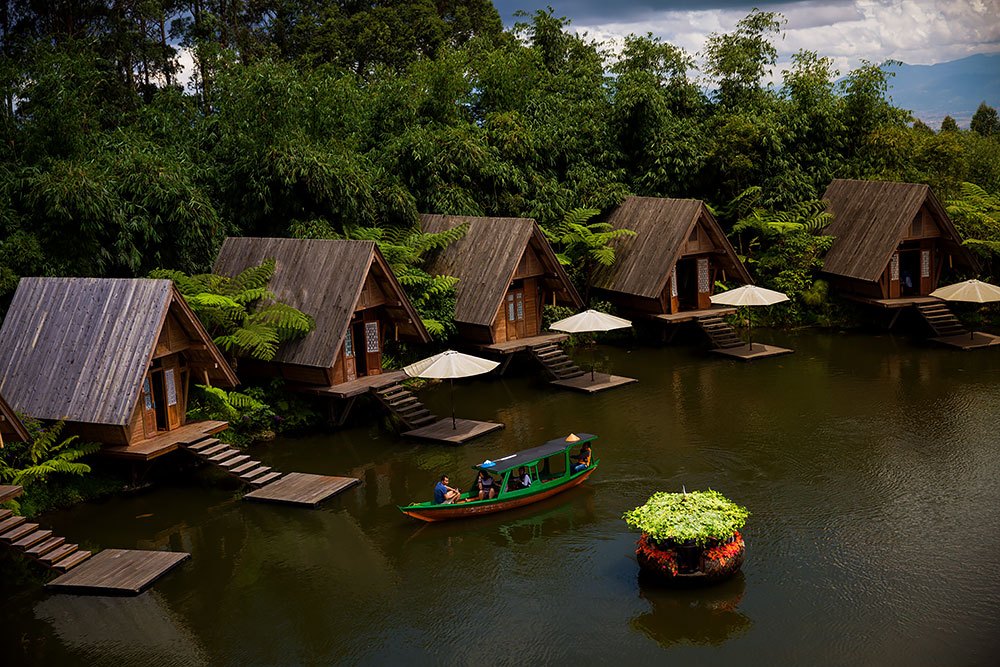 Getting Around Bandung
Bandung is a spread out city and like most of Indonesia, there isn't a widely available public transportation network.
It's very convenient to have a car to get around. If you're traveling with a group, the most economical thing to do is to hire a driver for the day. That's what we did!
Book
a Private Driver here
ADVERTISEMENT
---
---
How Many Days in Bandung?
Bandung is quite scenic and beautiful. I would recommend allocating two to three days to fully explore the natural wonders of the area.
Where to Stay in Bandung
Sheraton Hotel Bandung is a gorgeous luxury hotel in the city.
From the gorgeous lobby, to the multiple outdoor swimming pools, we loved every minute of our stay here. If you're a Starwood member and have SPG points, definitely stay here!
There's free WiFi and a huge breakfast buffet which makes the stay very relaxing. Our rooms had modern, bright decor, extra comfy beds and fantastic views of the pool.
Book rooms: Booking.com
Check rates: TripAdvisor
Keep reading for Bandung's sights and points of attraction that are worth your while!
ADVERTISEMENT
---
---
The Best Things to Do in Bandung
1. Have Lunch at Dusun Bambu
Kolonel Masturi KM 11, Cisarua, Bandung Barat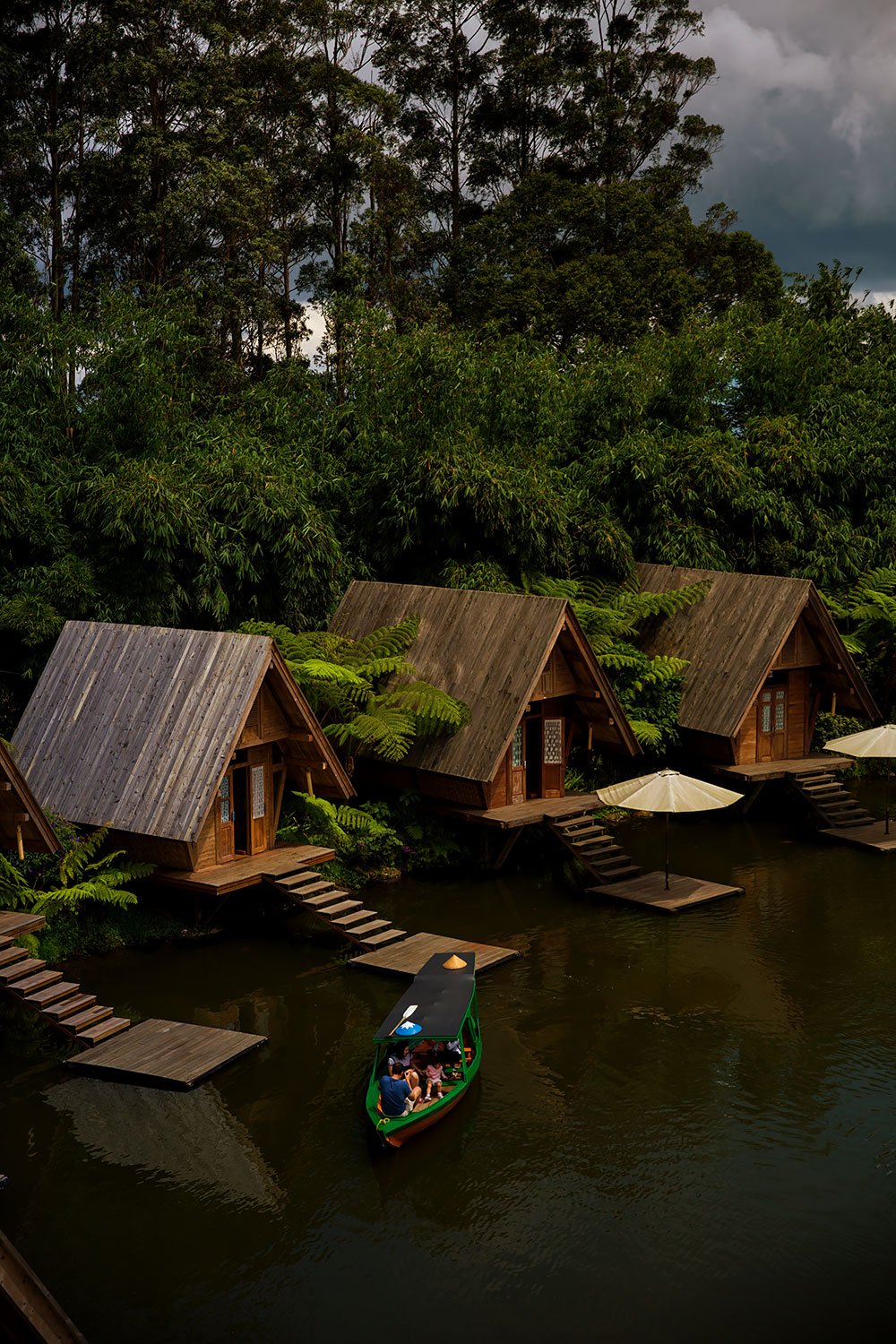 This family leisure park sits at the foot of a mountain with the most incredible picturesque surroundings.
The park is huge so you can take a cute floral shuttle to explore different areas. All along the paths, there's lush green foliage, bamboo structures and giant sculpture art made from nature.
Compared to Jakarta, it really feels like you're away from the hustle and bustle of the city and in your own private mountain retreat.
ADVERTISEMENT
---
---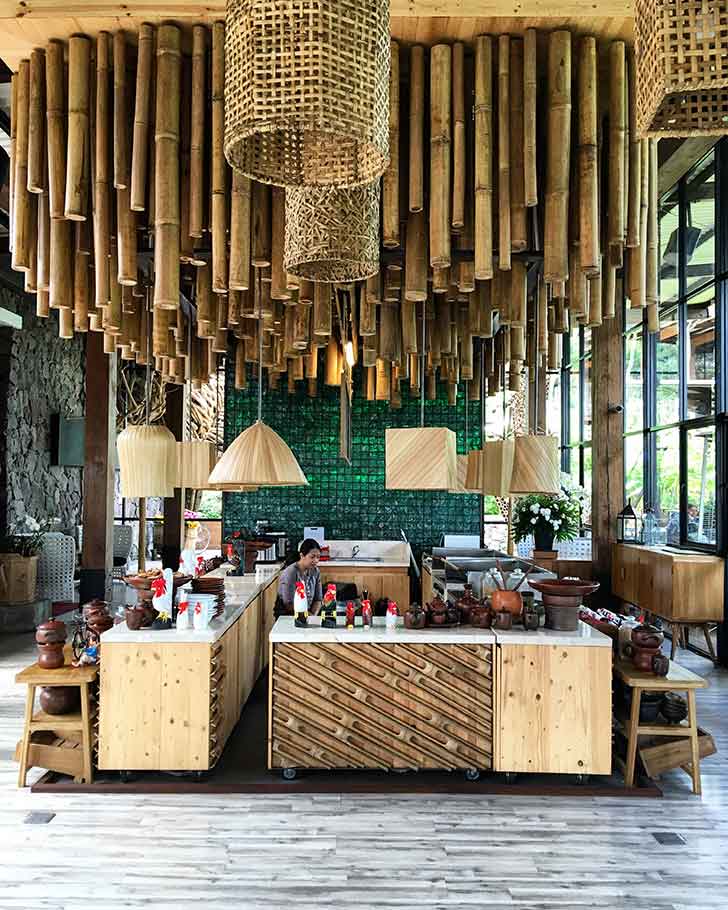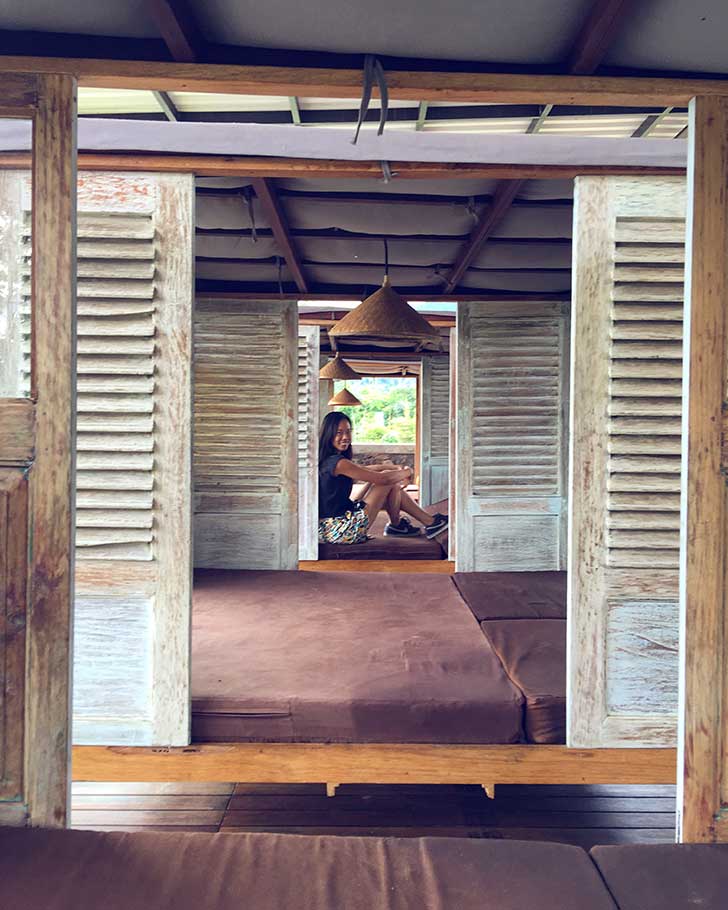 Sher's Tip:
There are 3 restaurants at Dusun Bambu but I really recommend Cafe Burangrang – a beautiful multi-tiered structure made from glass.
From our dining tables, we had the most incredible jaw dropping view of the man-made lake below, Burangrang mountain and wooden huts (which are available to rent overnight).
Other dining options include Khatulistiwa and Purbasari.
ADVERTISEMENT
---
---
2. Go Off Roading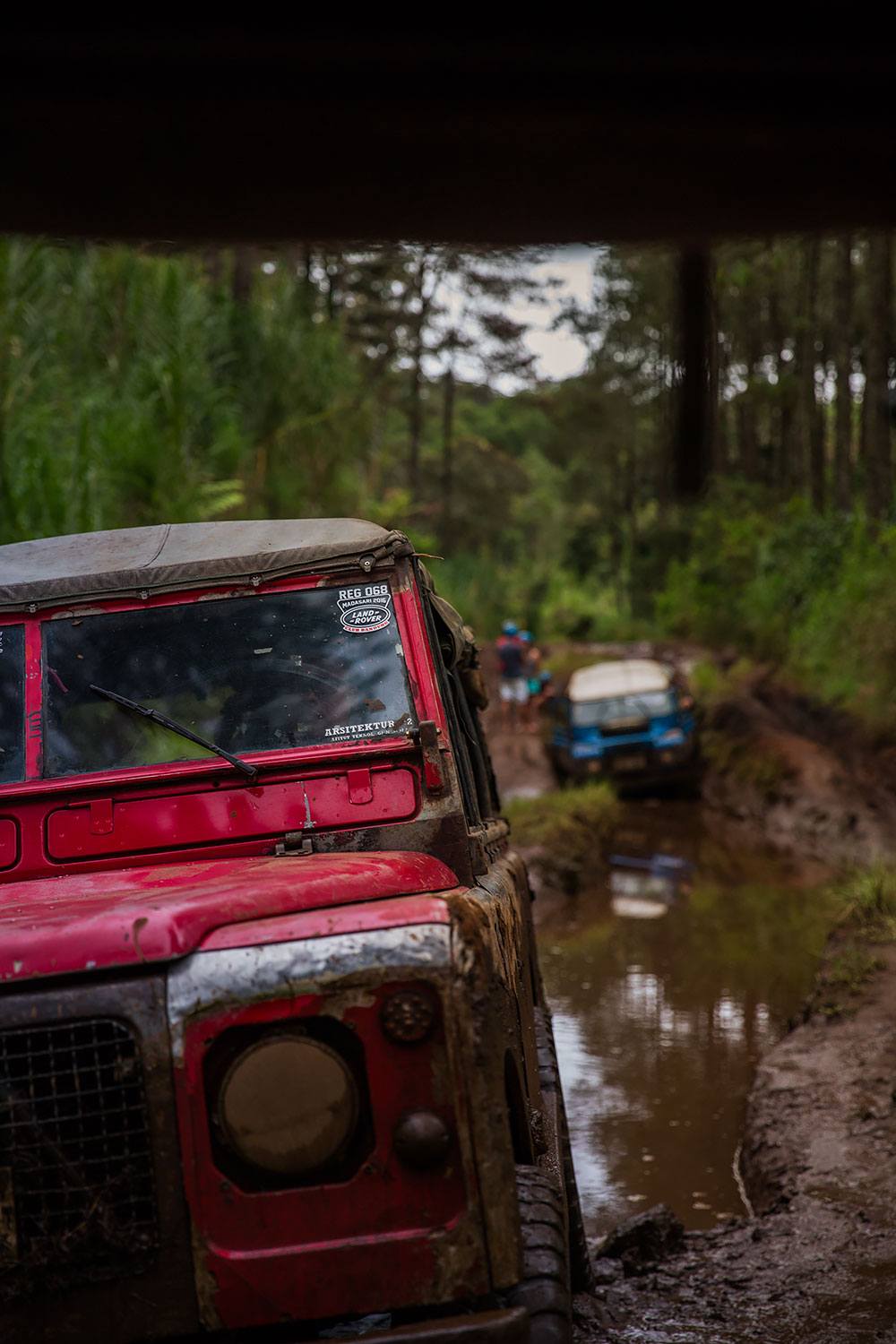 For the adventure traveler, off roading is a must! We tried this one afternoon and it was unforgettable.
You sit in an open land rover in groups of 6 and rip road off high into the mountains, passing tea plantations, troughs of rainwater and high tunnels of mud.
We used the tour company Bandung Off Road who were great. They take care of all the details and had a nice pit stop organized in the mountains for some coffee. They also offer paintball!
ADVERTISEMENT
---
---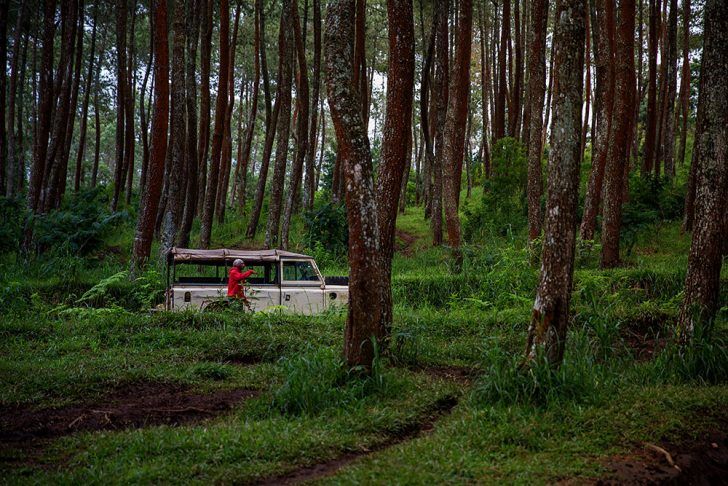 If you have any kind of back or spinal injury I don't recommend this. It's pretty bone jarring haha, but such a fun way to spend the afternoon!
My only regret is not bringing a GoPro to capture the rough and tumble footage. Also make sure to wear old clothes and sneakers – there's a bit of mud splashing!
ADVERTISEMENT
---
---
3. Have Dinner
at Kampung Daun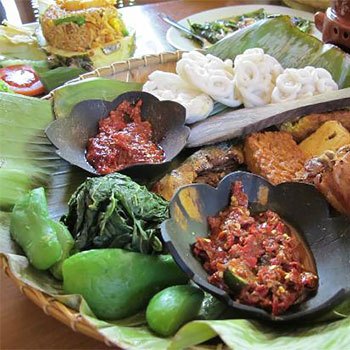 Kampung Daun is a beautiful mutli layered restaurant where you can dine in nature.
There are many dining huts (attap houses) perfect for large groups, big family reunions, etc. Each attap house has privacy for the group, with lots of lush greenery and waterfalls.
We tried all different classic Indonesian dishes here and I absolutely loved the atmosphere. Since we were a big group, they played traditional Indonesian music in the background and treated us to a cultural show as well!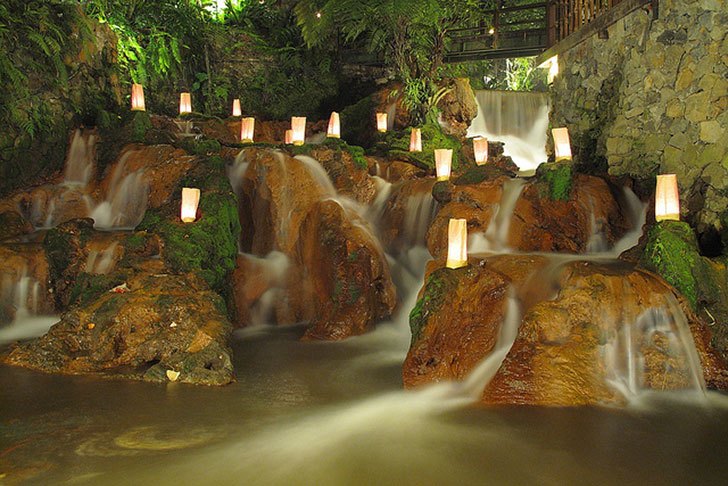 If you're vegetarian, this is a great restaurant in Bandung.
We had a couple vegetarians in our group who usually had trouble at meal times (some other parts of the Indonesia seemed a little less vegetarian friendly) but this is one great spot!
They brought out a huge vegetarian feast and it was a lot more varied than just tempeh or fried noodles.
ADVERTISEMENT
---
---
4. Visit Lembang Floating Market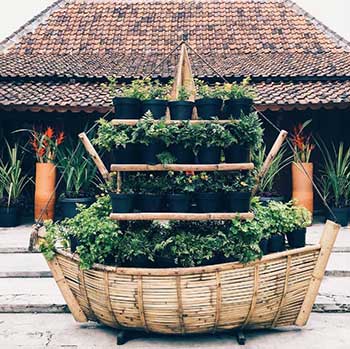 Lembang is a small floating market selling food and Indonesian snacks in picturesque wooden boats.
The market is much smaller than similar ones in Bangkok or Thailand and roughly 1-2 hours from Bandung.
ADVERTISEMENT
---
---
5. Learn About Sundanese Culture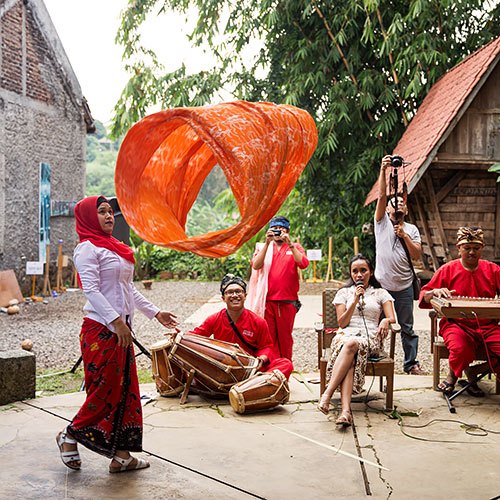 Bandung has a long history dating back to Indonesia's colonial period and the city is the capital of West Java.
A great cultural activity is to learn more about the local Sundanese Indonesians!
We spent a day at The Hong Community, a family friendly center with countless games and activities that helps to keep traditional Sundanese folk lore alive.
Most of the games are played in groups or use organic materials like bamboo. Check availability and more info here.
ADVERTISEMENT
---
---
6. Attend a Saung Angklung Udjo Concert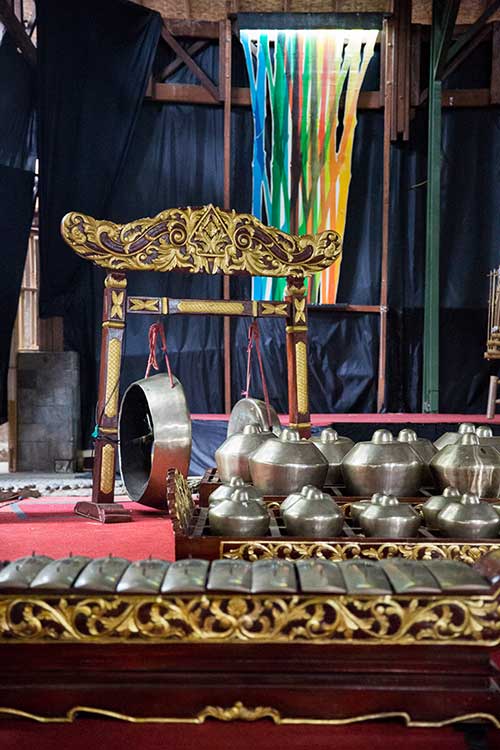 Saung Udjo is a museum dedicated to the Angklung, a Sundanese instrument made from bamboo.
Each one angklung produces one chord or note when shaken so a full "orchestra" is composed of many many angklung. Picture a hanging xylophone if you will!
The Udjo museum has unique evening concert performances which are a fun, interactive and family friendly experience.
ADVERTISEMENT
---
---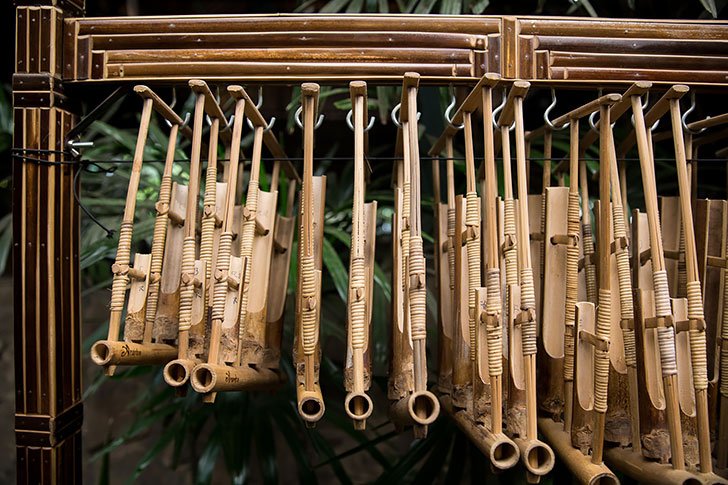 The show begins with a shadow puppet performance, part of Indonesia's cultural heritage, incorporates local children singing and dancing and ends with an audience-contributed orchestra performance.
Personally the beginning started off "okay" for me but by the end, I loved the orchestra part! It was fun playing out songs with the entire audience using the unique instruments.
Get concert tickets if you want a unique, immersive cultural experience in Indonesia!
ADVERTISEMENT
---
---
7. Outlet Shopping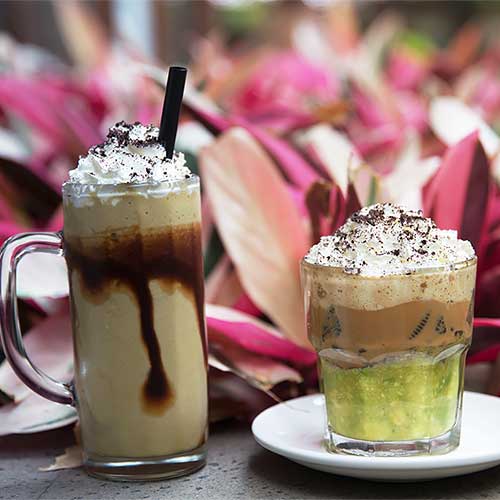 Shopping in Bandung is very popular with locals, since the city is known for its great factory outlets!
Apparently everything sold here is brand new but offered at steep discounts. We heard the most popular outlets ones are at Jl Riau or Jl Dago.
ADVERTISEMENT
---
---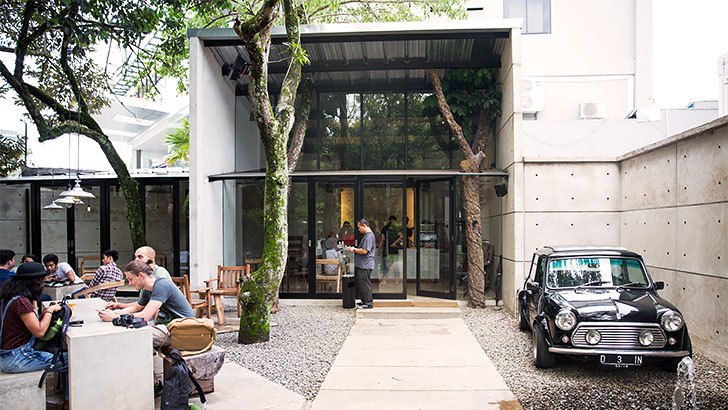 If you're not much of a shopper, hang out and grab a snack at the bakery in the main outlet on Jl Riau.
They have great rice dishes that you can order from (ask for the lunch menu) or go around the small doorway in the seating area to the coffee shop right behind it.
That coffee shop sells avocado coffee and avocado smoothie drinks! Pictured is the avocado oreo smoothie and avocado coffee – both are good and super avocado-y.
ADVERTISEMENT
---
---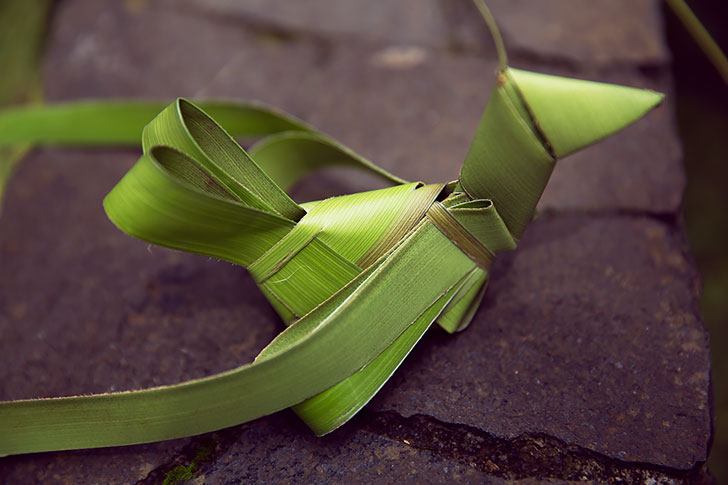 Best Day Trips from Bandung
Bandung is also near a lot of Java's most scenic landscapes. If you like active outdoor adventure, you should try one of these popular day trips from Bandung:
ADVERTISEMENT
---
---
And that's my mini travel guide to Bandung, Indonesia!
Visiting Indonesia – Travel Planning Checklist
Go | From New York City, there are no direct flights to Indonesia but you can grab reasonably priced flights if you book early. Check often for routes and fares here. I've transferred in Doha and China and prefer Doha's modern airport via Qatar Airways.
If flying to Jakarta, fares will be slightly cheaper and from Indonesia's capital you can explore Bandung, Yogyakarta and Sumatra on short domestic flights. If your focus is Bali, note that flights from the the East Coast of the USA will be slightly more expensive and typically will involve a 2nd stopover in Jakarta anyway.
Getting Around | You can rent a motorized scooter to get around or book a tour to handle transportation if you're not comfortable. Taxis and Ubers will work in some areas, but not all. Gojek is a popular app for moped taxis. Jakarta and Bali have especially terrible traffic.
Stay | I highly recommend 'hotel hopping' Bali – the island is quite large and different neighborhoods have their own characteristics. Bali is also a fantastic place to splurge on a luxury resort – the options are endless, the views are unbeatable and the food is divine. We loved both Alila Villas Uluwatu and the Sofitel Nusa Dua.
Airbnb is a great way to stay in luxurious Balinese resorts for discounted rates – especially if you're traveling with a group. Many have spacious villas and beautiful pools.
Pack | Bring light fabrics and traditional summer wear for Bali along with mosquito spray. If you intend to visit Indonesia's other cities and famous temples, bring modest clothing. Indonesia is the world's largest Muslim country and can view short shorts and mini skirts as impolite. You can read my complete Bali packing list here.
Protect | Lastly, be sure to visit Indonesia with travel insurance. Whether you get injured and need to be hospitalized, or your phone gets stolen, travel insurance will help when you need it most.
I ended up getting seriously ill and visiting the hospital while in Solo, Indonesia and being taken care of was a lifesaver. Get a quote for your trip here.
You Might Also Enjoy:
Indonesia Vacation Planning Articles
Quick Guide: The Ultimate Indonesia Travel Guide
When is the Best Time to Visit Indonesia
At a Glance: 50 Incredible Things You Can Only Do in Indonesia
An Off the Beaten Path Itinerary: 2 Weeks in Indonesia
Java
Yogyakarta : 10 Highlights from Java's Cultural Center
UNESCO World Heritage: Exploring Borobudur & Prambanan Temple
Bandung Don't Leave Without Seeing These 7 Sights
Visiting Bali
Bali Packing List: What to Wear in the World's Largest Muslim Country
Where to Stay: Bali's Best Neighborhoods
Luxury Resorts in Bali with Epic Swimming Pools
Hotel Review: Alila Villas Uluwatu
More Beautiful Islands
A Raja Ampat Travel Guide: Scuba Diving, Hiking & How to Get There
Sun, Surf & Sea: Visiting Lombok & The Gili Islands
Follow me @Sher She Goes on