Nuevo Vallarta, Mexico
Being on the East Coast, we've always gravitated towards flying to Cancun and Tulum when we wanted a Mexican escape. So, we really didn't know much about Mexico's Pacific Coast.
A couple weeks ago, C and I took a chance and flew to Nuevo Vallarta, or the new Vallarta. It's an up and coming beach retreat around the Riviera Nayarit that's quickly making a name for itself as a celeb getaway and surfer haven.
If you're looking for a fun getaway in Mexico, here's why you should visit Nuevo Vallarta!
Or pin this article to save it for later ⇟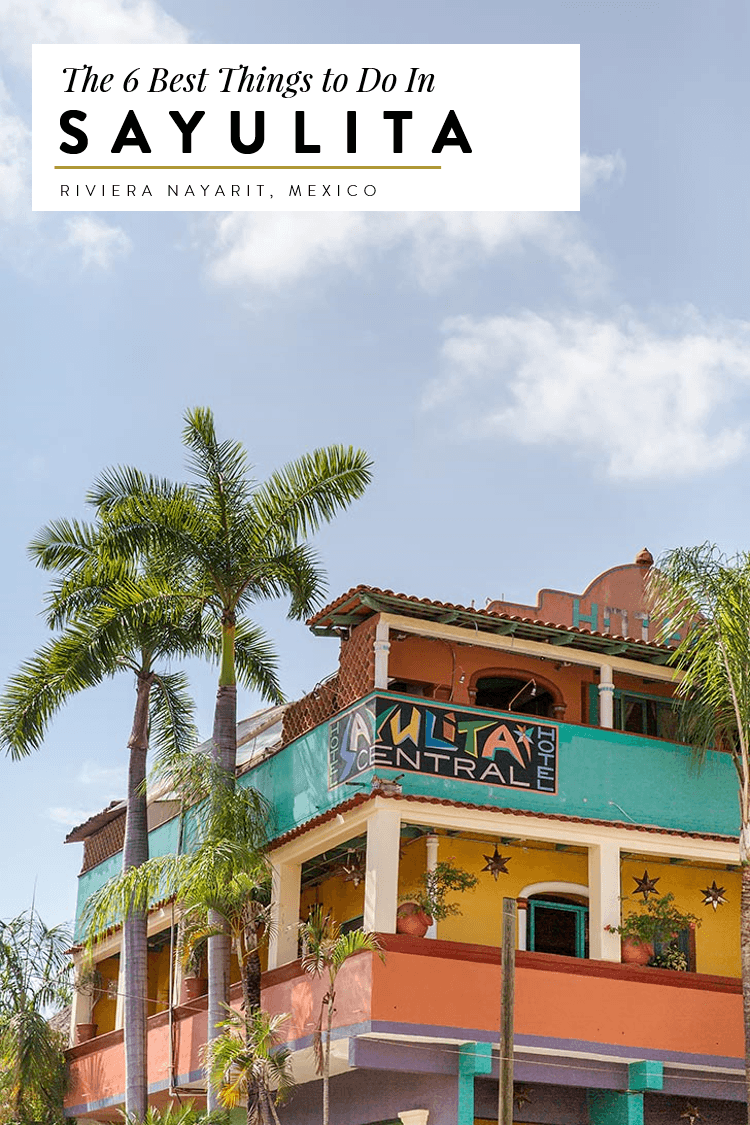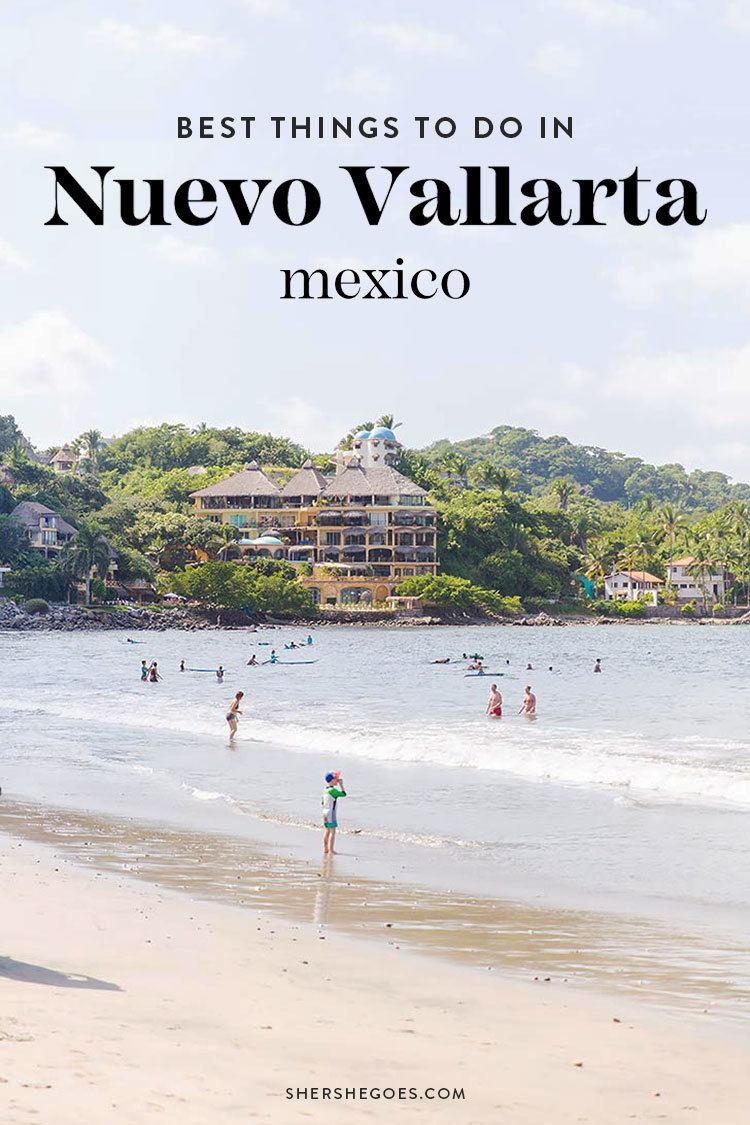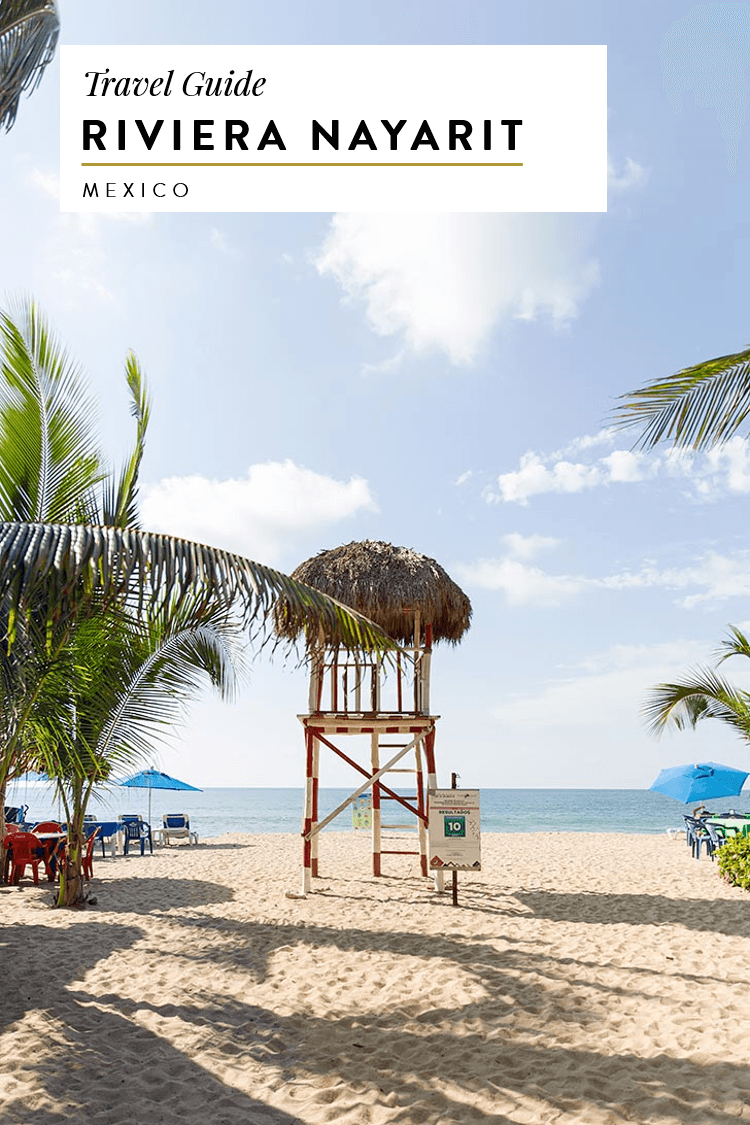 ADVERTISEMENT
---
---
Best Time to Visit Nuevo Vallarta
In our opinion, the best time to visit Nuevo Vallarta is in December, when you need a warm winter escape!
High Season: December – April is probably the busiest time. Expect sunny skies, fantastic weather and the opportunity for whale watching (humpback whales migrate from December to February) and amazing surfing (as the north swells come in).
Low Season: July – September is low season, as there's rain nearly every day. But, the ocean is warm and underwater visibility is pretty clear, so if your main motivation for visiting Puerto Vallarta is for scuba diving, come in low season!
Shoulder Season: Late Spring and Fall are a good time to come, with good weather and lower rates on hotels and flights.
Read more:
What to Pack for Mexico
ADVERTISEMENT
---
---
What's the Difference between Nuevo Vallarta and Puerto Vallarta?
Should you pick one, or the other? The first thing to know is that both cities share the same airport, lots of the same attractions and even the same tours or common day trip options. So, you really can't go wrong!
It's all about picking a city to base yourself in, with the kind of accommodation that you're looking for.
Puerto Vallarta belongs to the Mexican state of Jalisco, and has beautiful colonial architecture. Visit here if you want authentic Mexican culture!
Nuevo Vallarta belongs to the Mexican state of Riviera Nayarit and has a more relaxing atmosphere. Visit here if you want a long sandy beach for swimming!
ADVERTISEMENT
---
---
Nuevo Vallarta vs Puerto Vallarta
We've since been to both Puerto Vallarta and Nuevo Vallarta, and love them both!
With the former, each hotel occupies a different slice of the beach and you'll find that current, sand and waves differ significantly. Some resorts won't even have a swimmable beach.
On the other hand, all of Nuevo Vallarta is located on a long sandy stretch of beach. The surf is gentle, so it's definitely swimmable, and the sand is soft, wind shimmery gold specks perfect for sunbathing.
ADVERTISEMENT
---
---
Where to Stay in Nuevo Vallarta
Nuevo Vallarta is best known for all inclusive resorts. There are family friendly options, high end luxury hotels and everything in between. Here are some of the best options for hotels in Nuevo Vallarta!
1 | Marival Luxury Resort – If you're looking for a serene, all inclusive experience, stay at Marival. Attentive service, fun beach bars, and lots of different restaurants on site.
The rooms are built like condos with spacious bedrooms, soaking tubs, a full kitchen and separate living room and dining room areas. Great for groups, families and couples!
Check rates: Booking.com, Hotels.com | Read reviews: TripAdvisor
2 | Gran Velas Riviera Nayarit – If you're looking for pure luxury, this hotel is for you. Not only does it have a spectacular location with prime views of the bay, but the Grand Velas also offers multiple pools, 4 incredible restaurants on site and great service.
For family travelers, the Grand Velas offers butler style care. For honeymooners, the rooms are beautifully designed and the local Mexican wines are excellent!
Check rates: Booking.com, Hotels.com | Read reviews: TripAdvisor
3 | Splash Inn Nuevo Vallarta – For budget travelers, this is a great option. Clean rooms, multiple swimming pools with poolside service and lots of restaurants to choose from.
Check rates: Booking.com, Hotels.com | Read reviews: TripAdvisor
ADVERTISEMENT
---
---
The Best Things to Do in Nuevo Vallarta
Nuevo Vallarta is just 15 minutes by car from Puerto Vallarta International Airport, so it's incredibly easy to access. Even better?
The small peninsula is sheltered from coastal storms due to its location on the Pacific Coast so you can expect soft sandy beaches, vibrant colorful towns and a luxurious strip of all inclusive resorts. What are you waiting for?
Here are just some of the fun things to do in Nuevo Vallarta, Mexico!
1. Do a Tequila Tasting
Tequila vs Mezcal vs Sotol
We had a tequila tasting at an amazing liquor shop. I am admittedly a tequila lover but this was a really interesting experience since we got to learn about the flavors and notes in the liquor.
We also learned about the differences between Mezcal and Sotol. Tequila is a mezcal, but specifically made from only a single type of agave plant, blue agave. Technically tequila liquor can only be produced in the state of Jalisco and select areas of 4 other states.
Picture the difference between tequila and mezcal as akin to the distinction between Champagne from the Champagne region and sparkling white wine.
Finally, sotol tastes similar but is made from the Sotol plant (nicknamed Desert spoon) and not technically from agave so it's not a mezcal!
If I didn't have luggage weight restrictions, I would have bought a ton to take back home. Most of the brands in this really cute shop were Mexican only brands.
ADVERTISEMENT
---
---
2. Explore Colorful Sayulita
This colorful hippie expat town is perfect for those looking for local charm, great food, and shopping!
We loved browsing at the various small boutiques, which sell everything from beautiful towels to day of the dead skulls and colorful hats.
The town has pastel colored buildings, gorgeous wall murals and flags and more! You can dine at one of the many restaurants on the water or indulge in some water sports.
There were so many great shops, cafes and restaurants in Sayulita that I really wish we had bought more pesos (and that my apartment was bigger than a shoe box). I especially loved the neon skulls and refreshing roadside coconuts!
We did a tour of the town and really loved exploring off the beaten path.
Book
Sayulita and San Pancho Tour
ADVERTISEMENT
---
---
3. Snorkel at the Marietas Islands
This protected island reserve is a bird sanctuary and home to the Blue Footed Booby.
We booked this tour to visit the Marietas Islands and had a fantastic time snorkeling in the crystal clear water! The guides were excellent at pointing out the birds, leading us an exciting snorkeling swim and teaching us how to paddle board.
Because Las Marietas is a protected marine park, you'll need to book a boat tour to visit the island and wear a life vest at all times as they don't want you to accidentally touch any coral or swim too deep to disturb the marine life. Definitely a great day on the water!
There's a hidden cave entrance to Lover's Beach that's only accessible during low tide. We booked a tour to see the cavern and snorkel and were very happy with the crew, snorkel experience and equipment.
Book:
Cavern Swim and Snorkle Tour
ADVERTISEMENT
---
---
4. Eat ALL the Mexican Food
Oh boy the food in Sayulita was amazing!
We had a big lunch group at this amazing restaurant on the water, Don Pedro's. The restaurant was packed and super busy but service was prompt and attentive (no small feat since our group was 15 people!)
We tried multiple different kinds of tacos, a variety of local Mexican beers & frozen margaritas as well as huge platters of chips and guac with fresh salsa. I tried the grilled red snapper which came with two whole fish and was so delicious. I definitely want to come back for more!
Afterwards, we took a tacos and local Mexican food tour. The regional cuisine is incredible and there's no better way to truly understand the flavors and history than through a guided food tour.
Book:
Signature Taco & Street Food Tour
ADVERTISEMENT
---
---
5. Go Surfing
Sayulita is quite popular with expats due to the great waves.
If you're new to surfing, we saw tons of classes in action and beginners braving their first waves. I first learned to surf in Indonesia just a couple weeks before this trip to Mexico and absolutely loved it. I wish we had had time for surfing but it just means I'll have to re-vist Sayulita again!
If you have more time, I highly recommend trying a surfing lesson. The waves looked so fun and we saw lots of group surfing lessons going on. If surfing's not your thing, you can also try horseback riding!
ADVERTISEMENT
---
---
6. Explore San Francisco
After spending a couple hours in Sayulita we headed nearby to the town of San Francisco. The town is more relaxed and much less touristy, with pristine secluded beaches that the locals recommend for couples, ha.
We explored a local community center, the town square and walked briefly along the beach before it was time to head back to our hotel for a dinner feast and wine tasting.
If you're short on time I would recommend sticking to Sayulita but if you have a couple extra days and want to see the rest of the Riviera Nayarit, San Francisco makes for a unique alternate experience.
ADVERTISEMENT
---
---
That was our quick getaway to Nuevo Vallarta! What's next on your Mexico bucket list?
Visiting Mexico – Travel Checklist
From New York City, you can easily grab inexpensive direct flights to Cancun. From Cancun International Airport, either rent a car or take the local bus to Tulum, Playa del Carmen and other popular cities. If you're visiting Puerto Vallarta or Mexico's West Coast, you may need to transfer in Georgia or Texas if traveling during low season. Check here for flight deals.
For hotel bookings, we relied on Booking.com. For more help with planning your vacation to Mexico, we love Lonely Planet's Mexico guidebook. The local advice for admissions, times, maps and pricing was pretty invaluable.
If you plan to scuba dive, kayak or swim – I recommend bringing along a GoPro to take some fun photos!
Finally, make sure to visit Mexico with travel insurance. Whether you get injured and need to be hospitalized, your phone gets stolen, or a flight delay leaves you with nothing but the clothes on your back, travel insurance will help when you need it most. Get a quote for your trip here.
You Might Also Enjoy:
Mexico Vacation Planning Articles
The Essential Mexico Packing Guide
Quintana Roo, Mexico
Travel Guide: Everything to Know Before Visiting Tulum and Cancun
All the Best Food to Eat in Tulum
Where to Stay in Playa del Carmen for the Best Vacation
Cabo & Puerto Vallarta 
The Essential Puerto Vallarta Travel Guide
Everything You Should Do in Cabo San Lucas
Follow me @Sher She Goes on
---
I experienced Nuevo Vallarta as a guest of the tourism board.