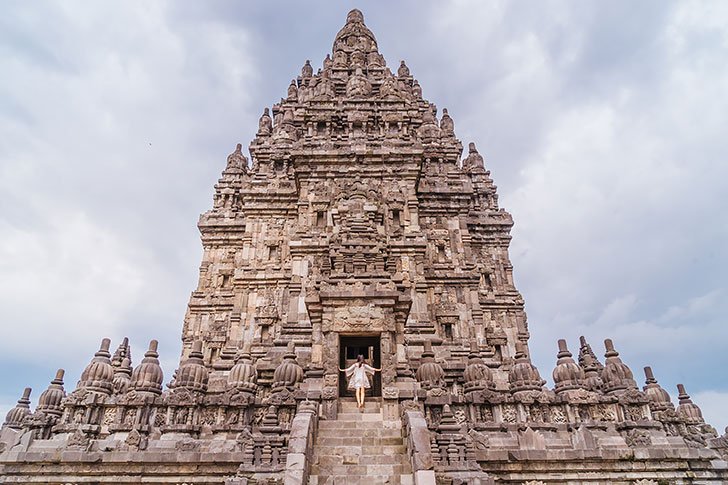 Yogyakarta, Indonesia
10 Stunning Attractions You Can't Miss
One of the most culturally rich regions I visited was Yogyakarta, often called simply 'Jokja', 'Jogja' or "Jokjakarta". (Y's are pronounced like J's in Bahasa). Yogyakarta shares the same island as the capital city of Jakarta yet the two cities could not be more opposite!
It was a great experience and gave me the opportunity to tour Indonesia with the helpful advice of some local friends. You can find the final itinerary I took here.
Read more:
The Ultimate Travel Guide to Planning Your Indonesia Vacation
ADVERTISEMENT
Indonesia's Cultural Soul: Yogyakarta City
Jakarta has over nine million people in its hazy underbelly with glitzy skyscraper malls interspersed among some of the most congested traffic I've ever seen, while Jokja retains a calmer soul, culturally rich in ancient Javanese arts and home to just 400,000 inhabitants.
Yogyakarta today is home to the nation's most prestigious university, a traditional art & music scene and picturesque thatched cottages set among tiered rice fields.
Yogyakarta's multi cultured past has an impressive lineage of Hindu and Buddhist kingdoms that left behind elaborately intricate religious temples and palaces. Without further adieu, here is my list of the best things to see and do in Yogyakarta!
ADVERTISEMENT
---
---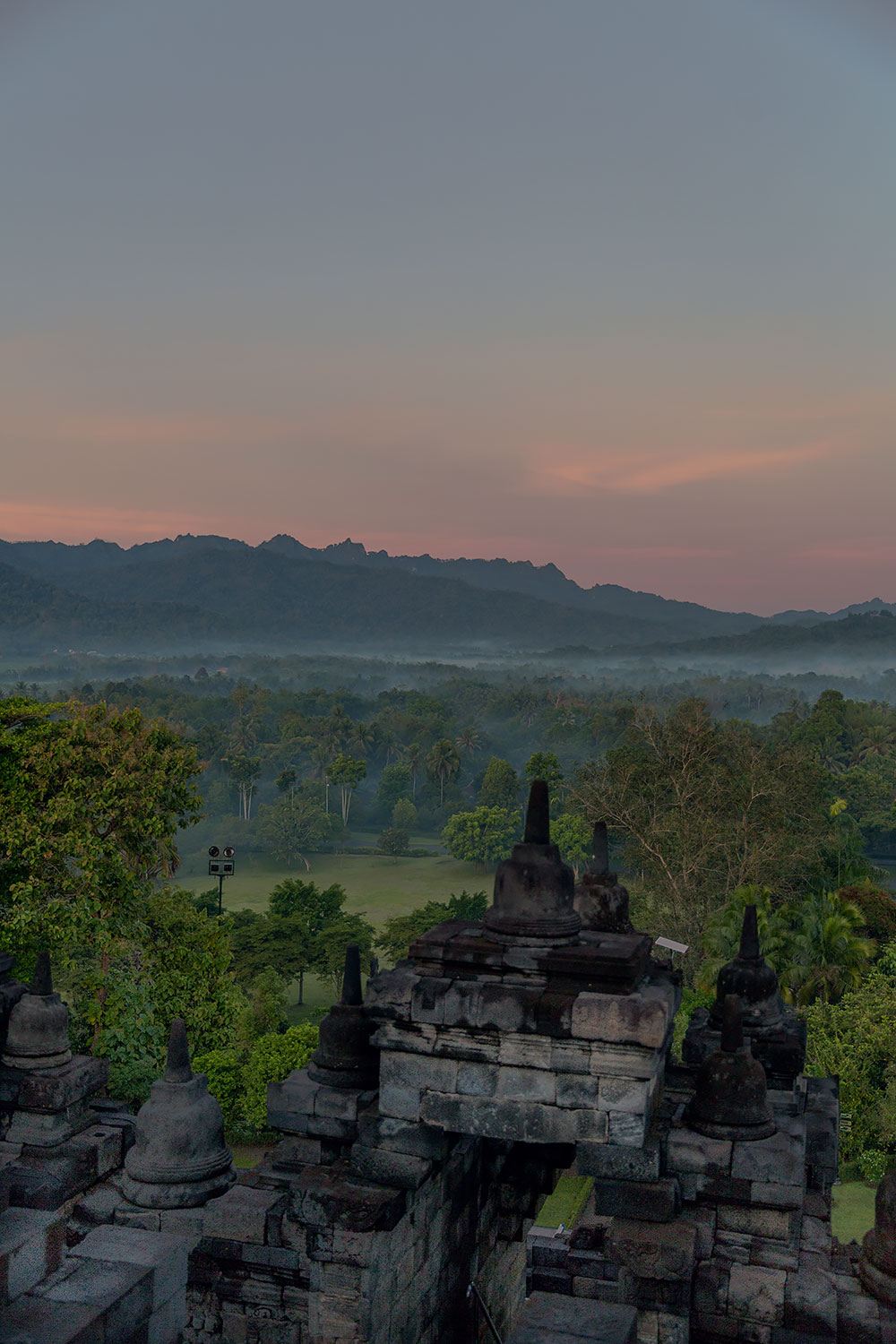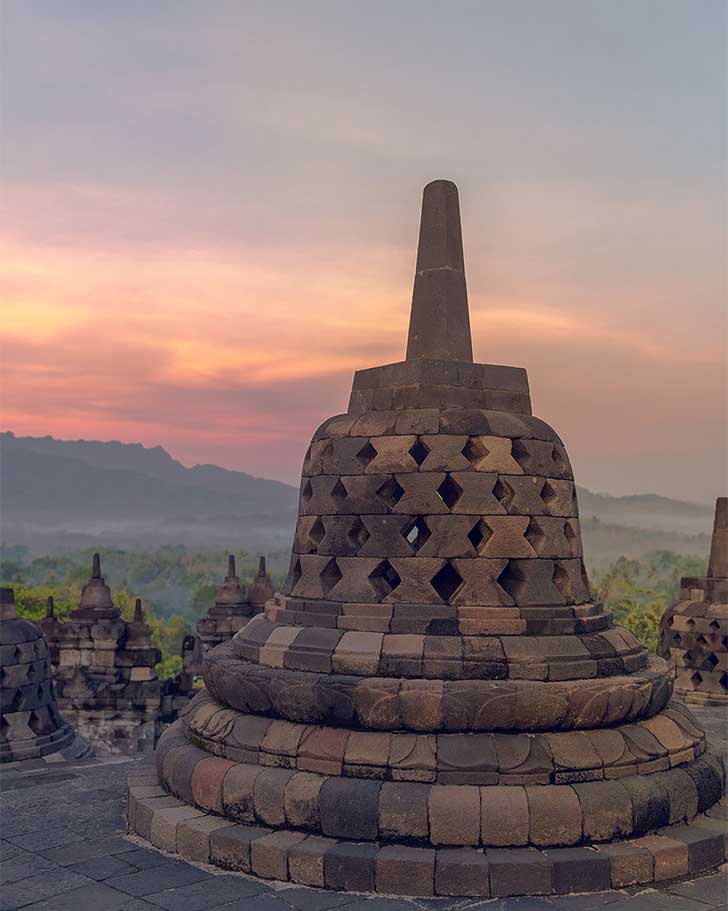 Where to Stay in Jogja
Here are 3 of the best hotels in Yogyakarta based on location close to Jogja's attractions. I stayed in the first two and was recommended the third by a friend.
1. Atria Hotel Magelang
Perfect if you plan to do the sunrise viewing of Borobudur as it's located nearby. For the morning entrance, you'll need to wake up around 3:30am so proximity is key.
The hotel restaurant has amazing Javanese dishes to try. Rooms are clean, simple and decorated in a darker style but overall quite comfortable.
Book rooms: Hotels.com, Booking.com | Check rates: TripAdvisor
ADVERTISEMENT
---
---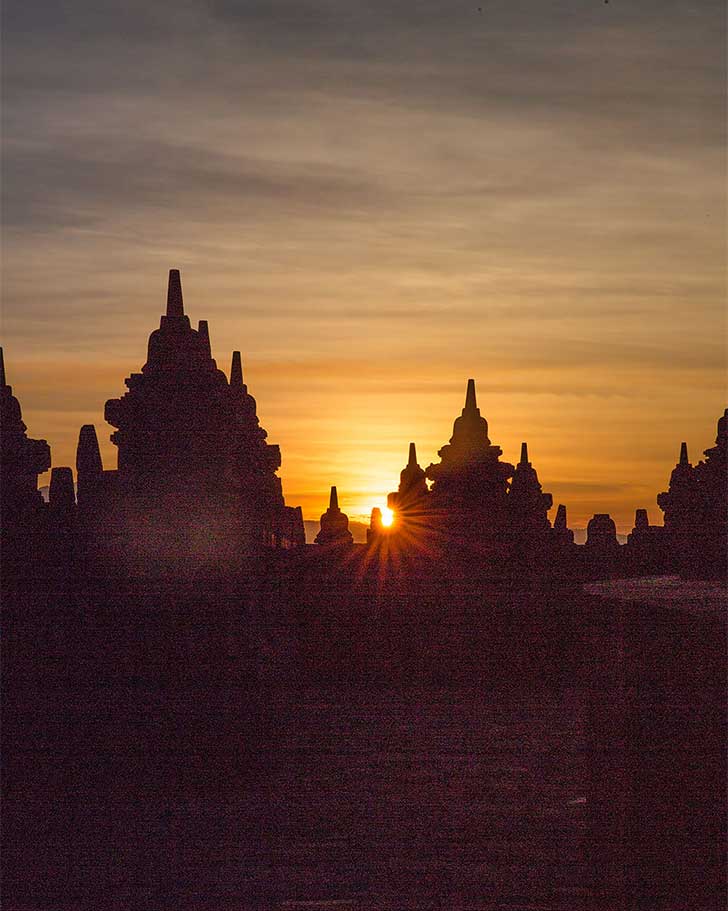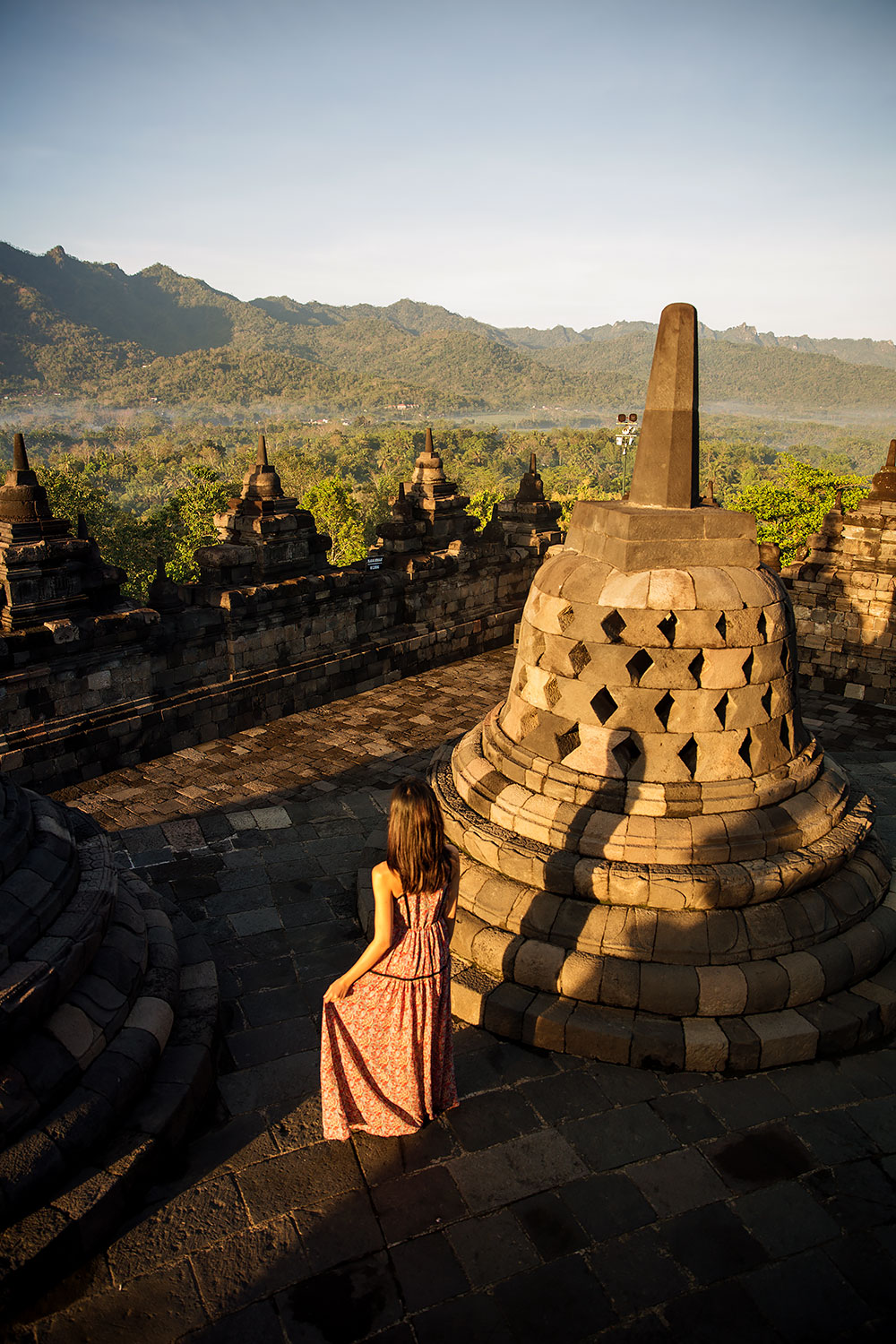 Other Affordable and Centrally Located Hotels in Yogyakarta:
2. Phoenix Hotel Yogyakarta
My favorite of the trip, the Phoenix is a grand, old-colonial hotel with the most gorgeous outdoor swimming pool that we took full advantage of and a gigantic breakfast spread of both Western and Indonesia food.
My favorite part was the coffee option each morning, with six different types of sugar. The rooms themselves are fairly small but do offer free wifi and local fruits on arrival (try rat's tail fruit). Stay here for the atmosphere – simply incredible!
Book rooms: Hotels.com, Booking.com | Check rates: TripAdvisor
3. Jambuluwuk Malioboro Boutique Hotel
Nestled in Yogyakarta city in the historical center, the Jambuluwuk is a boutique hotel with comfortable rooms and free wifi.
Nearby attractions include Malioboro Street, Sultan Palace, the traditional Beringharjo Market, and the Lempuyangan Train Station.
Book rooms: Hotels.com, Booking.com | Check rates: TripAdvisor
ADVERTISEMENT
---
---
10 Best Things to Do in Yogyakarta City
1. Borobudur Temple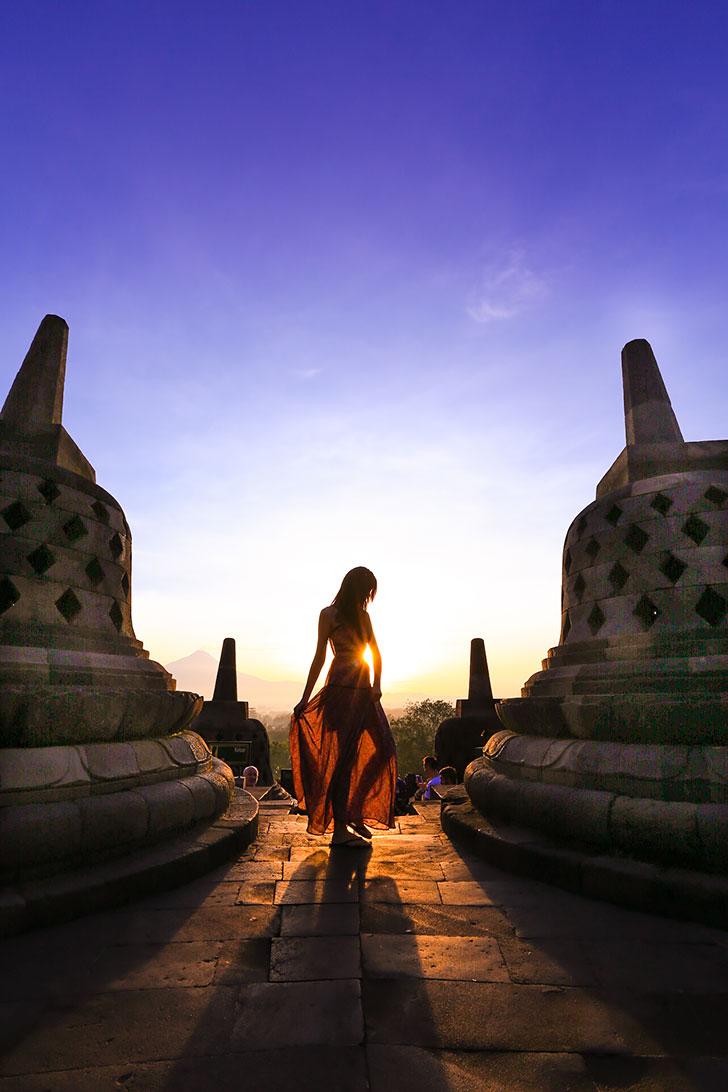 This 113 foot high pyramid is a bit of a Buddhist mystery.
Built between the 8th and 9th centuries by the ruling Buddhist Cailendra dynasty, little is known about the temple's original purpose or name.
Borobudur contains four main platforms with one large circular stupa at the top. At each level, smaller buddhas sit comfortably ensconced in circular rings.
In the background, four volcanoes shroud Borobudur in mist (only one volcano is dormant). The purple orange haze is quite the stunning backdrop for the entire stone structure.
ADVERTISEMENT
---
---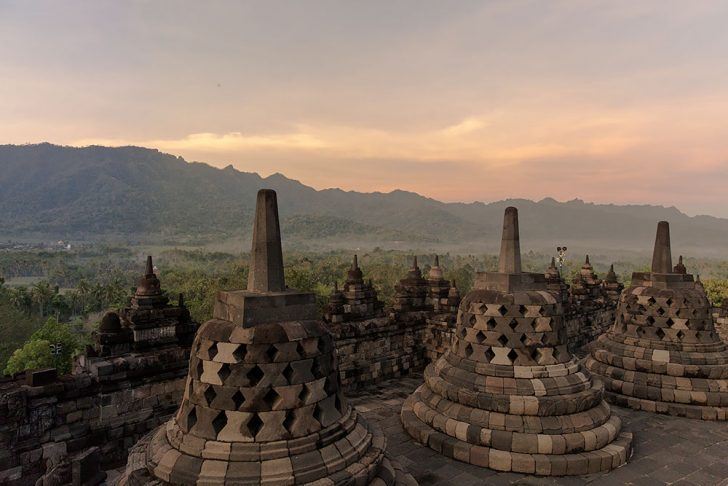 My Tip: If you're keen on visiting for sunrise, book the special Borobudur sunrise ticket (or the Borobudur combo package if visiting Prambanan as well).
Wait patiently alongside tourists, photographers and locals for the first glimpse of light but don't worry too much about jockeying for the "best" position.
The most beautiful part of the day is the 45 minutes after the actual sunrise, when the massive structure is bathed in golden, glowing light and the morning mist has settled comfortably in the background.
ADVERTISEMENT
---
---
2. Prambanan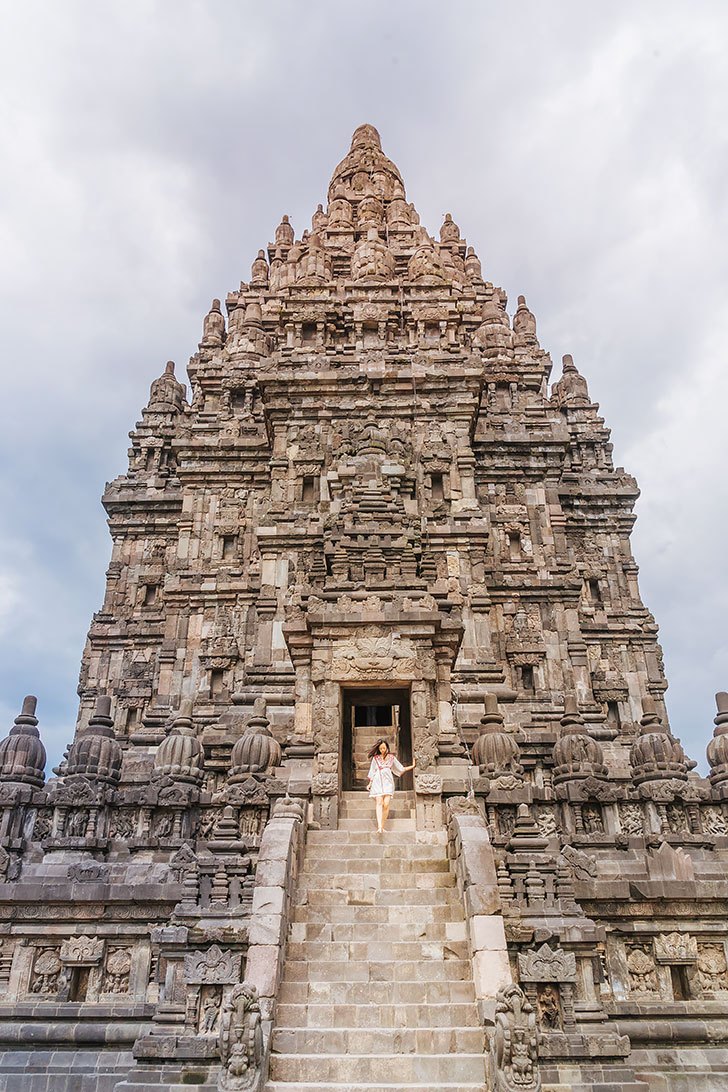 Prambanan temple is a UNESCO world heritage site consisting of 240 temples built by the subsequent ruling dynasty, the Hindu-led X.
The temple site is dedicated to the expression of God as the trimurti, or Brahma (Creator), Vishnu (Preserver) and Shiva (Destroyer), towering 47 meters high.
In the evenings, you can catch the spectacular Ramayana ballet performance. Over 200 dancers and musicians perform in open air, with the magnificent temple as the backdrop.
ADVERTISEMENT
---
---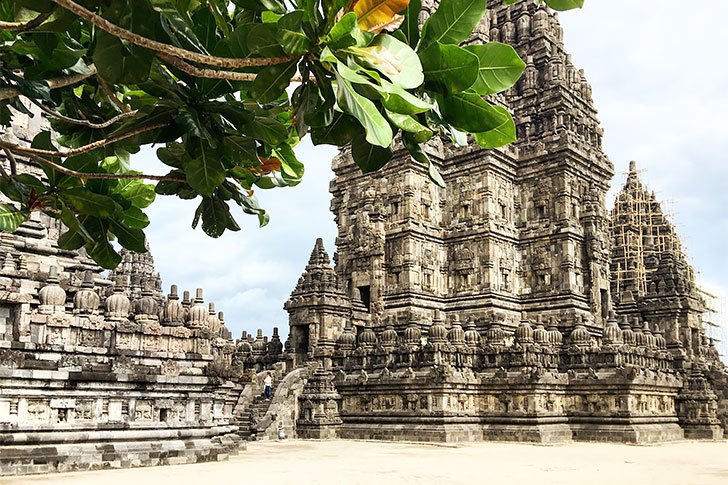 My Tip: If you plan to visit both Borodudur and Prambanan temples (which you should, as they are very different!) buy the combo temple ticket to save on admission.
Or consider this tour if you want to have transportation handled.
Both temples take about 1.5 hours to fully soak in and can be seen in one compact day, or spread out over two leisurely days. Budget transportation time in between.
ADVERTISEMENT
---
---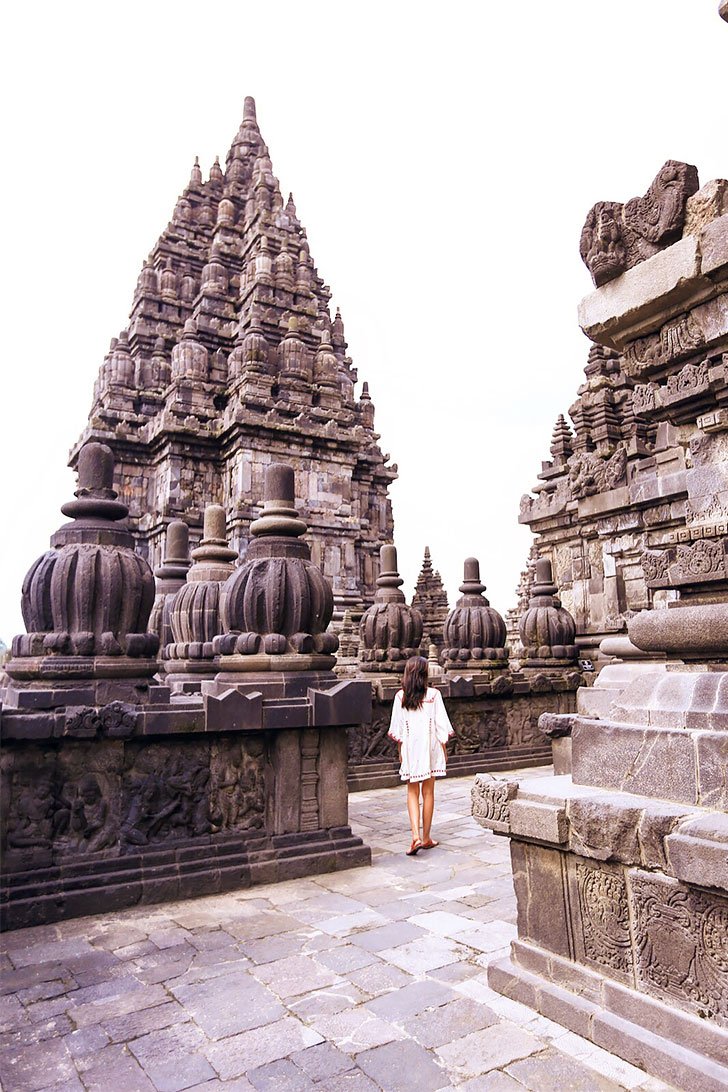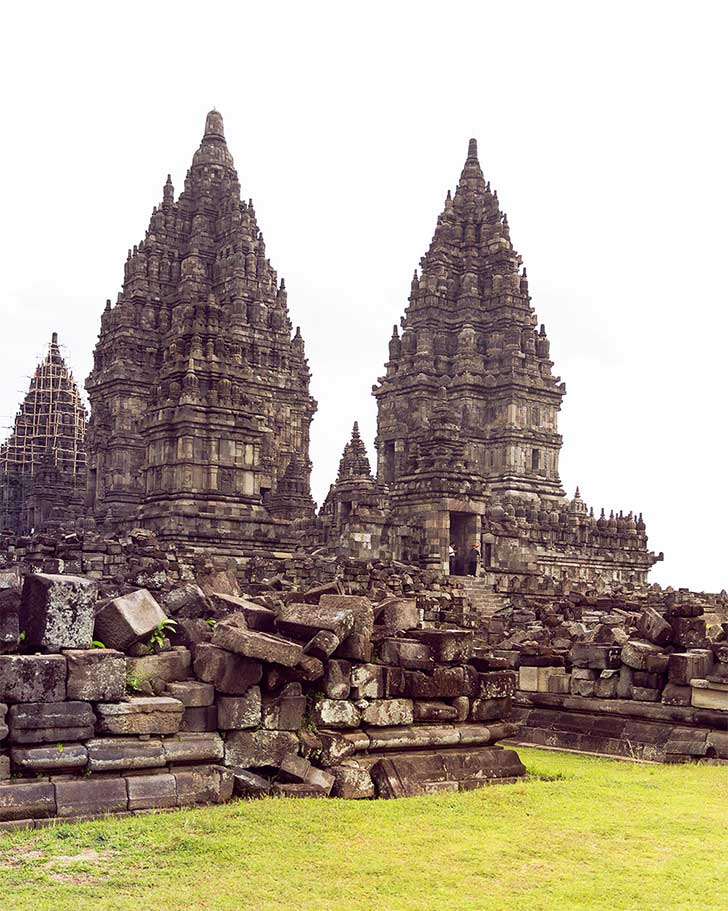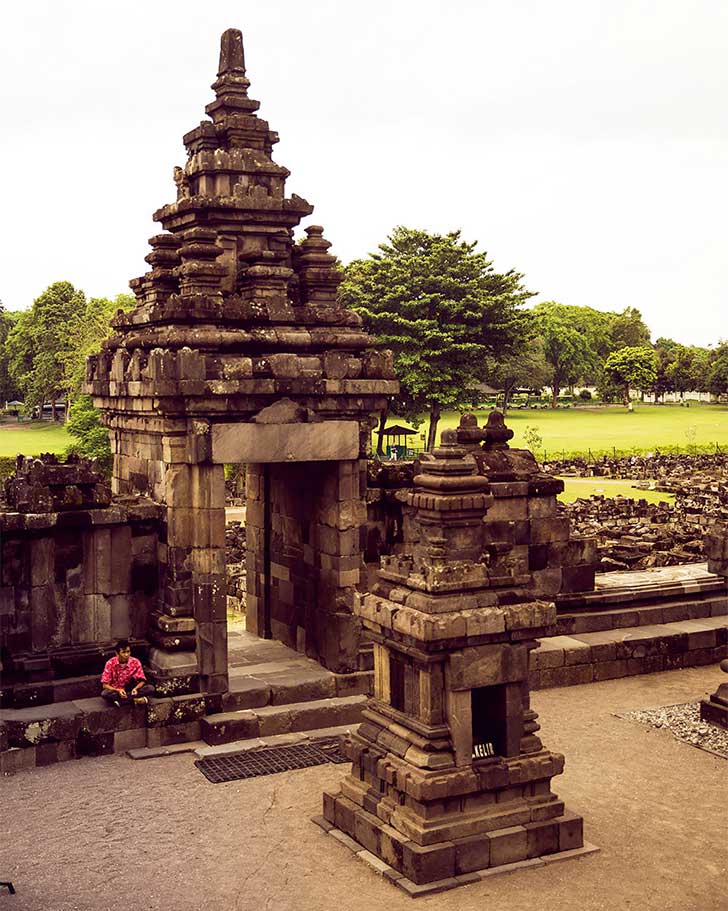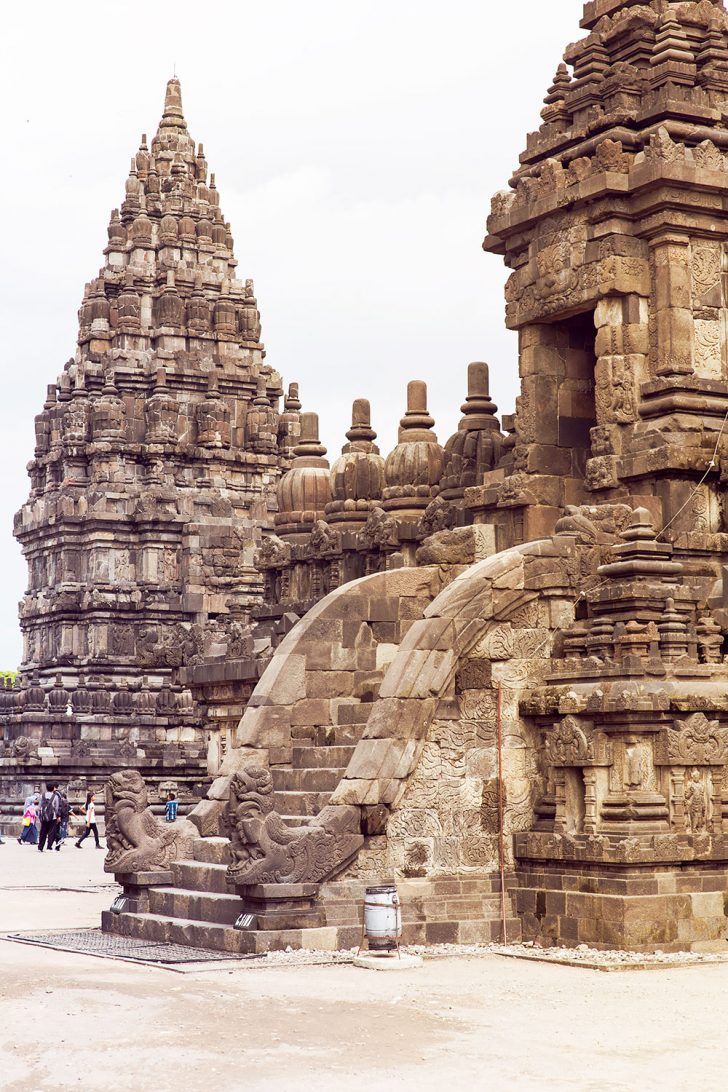 ADVERTISEMENT
---
---
3. Batik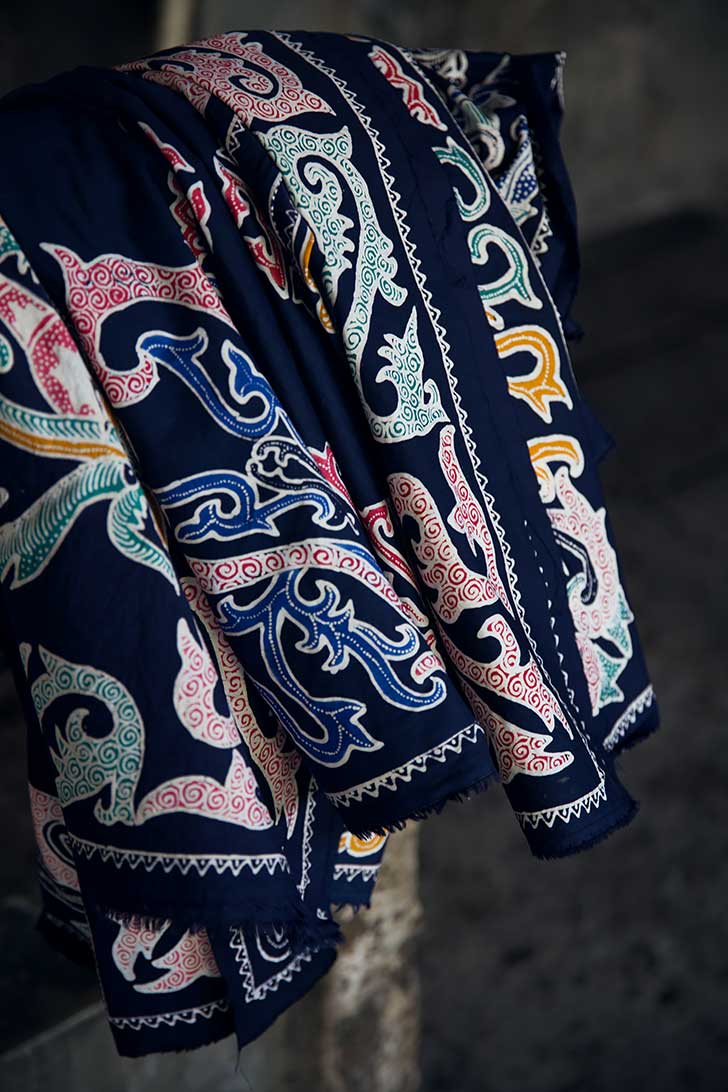 Traditional Indonesian fabric is a distinctive cloth with intricate batik dye.
To make the cloth, wax-resistant dye is applied to the fabric dry by either drawing dots or lines using a spouted tool called the canting, or by printing with a copper stamp called the cap.
It's a bit of inverse process, as the wax is dye resistant, and allows the artisan to selectively color the cloth.
Yogyakarta has a long history of making batik fabric and is where the art form is the most highly developed.
ADVERTISEMENT
---
---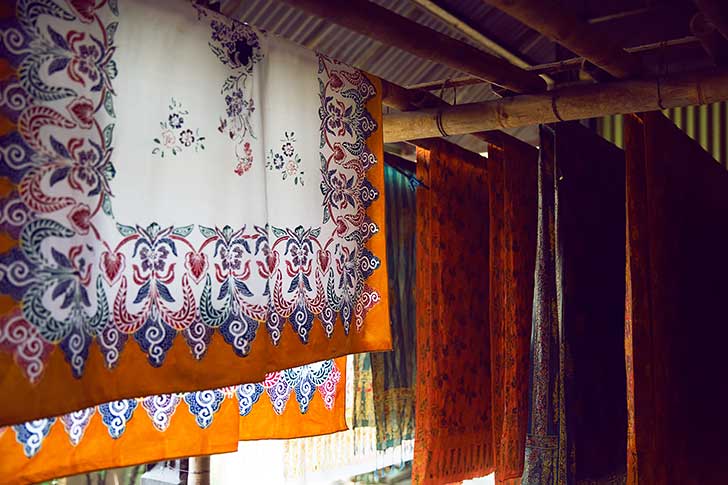 My Tip: Try your hand at batik yourself with this tour!
Be careful though – the hot liquid is harder to control than it looks and spills easily. When I tried, I held the canting like a pencil when the artisans hold it more with an upside down, light wrist grip.
One jerky movement dumped a stream of wax on my cloth (I was making an elephant designed batik) and the result ended up looking like my elephant was pooping.
Not quite the pattern I had in mind…
Check here for tour availability.
ADVERTISEMENT
---
---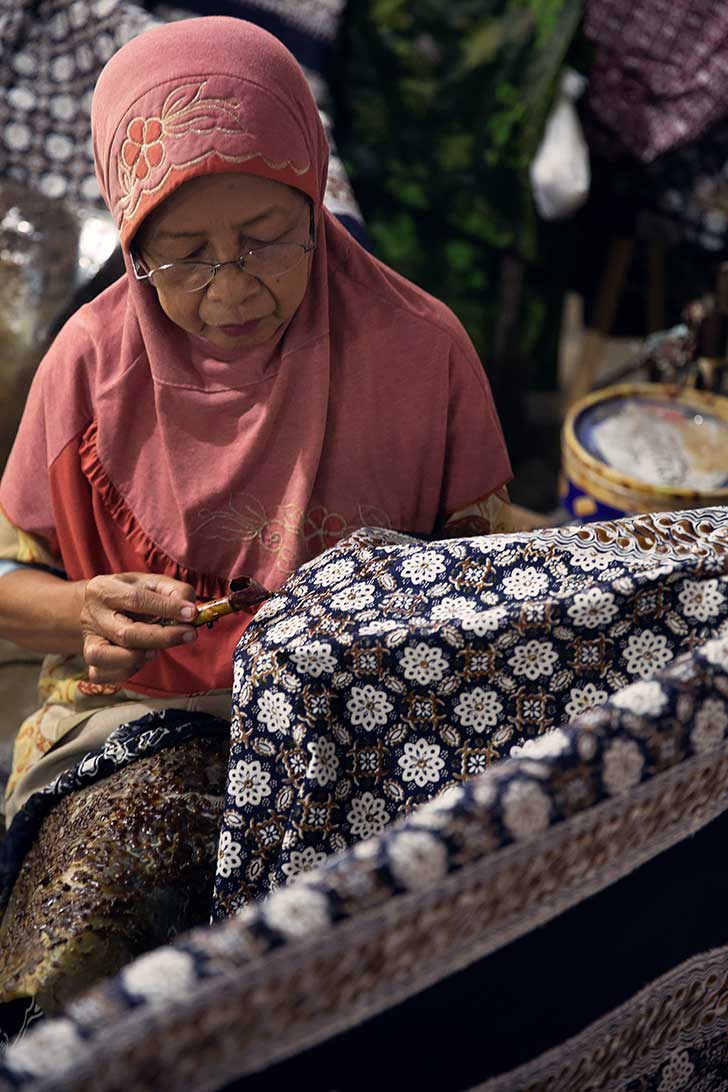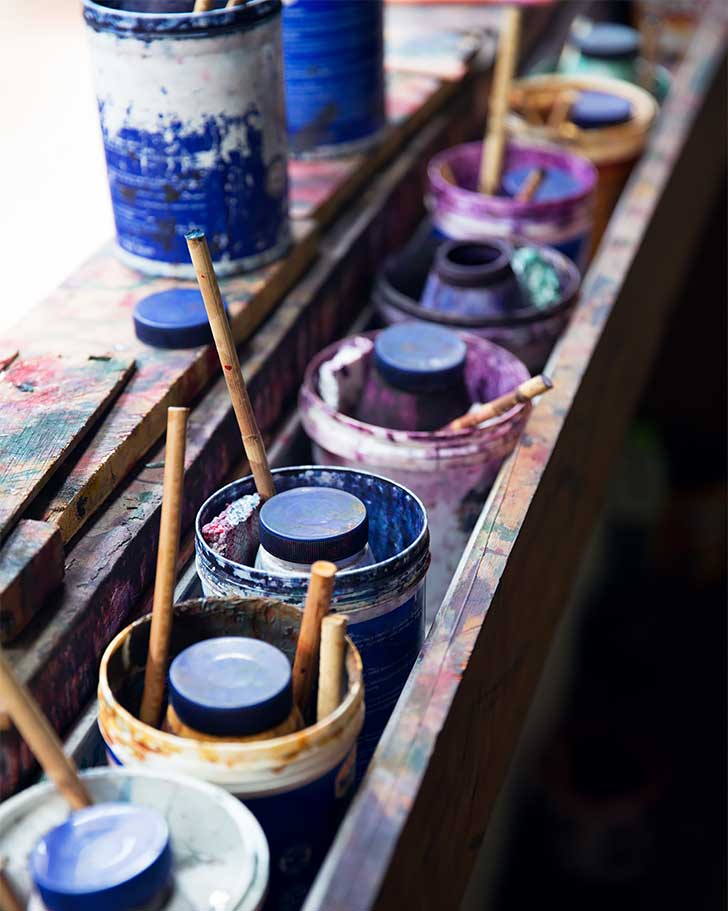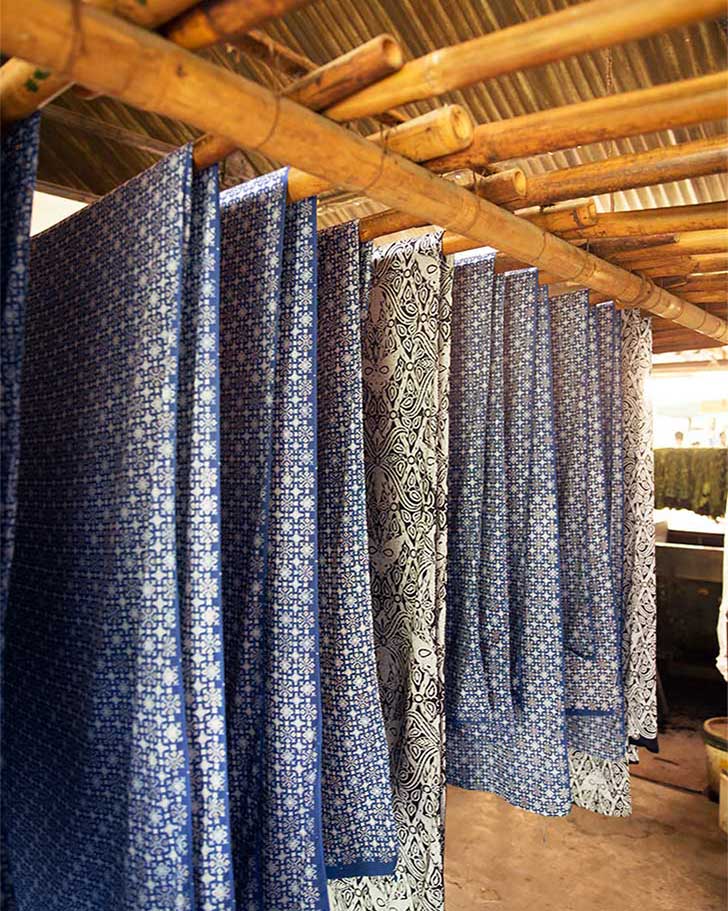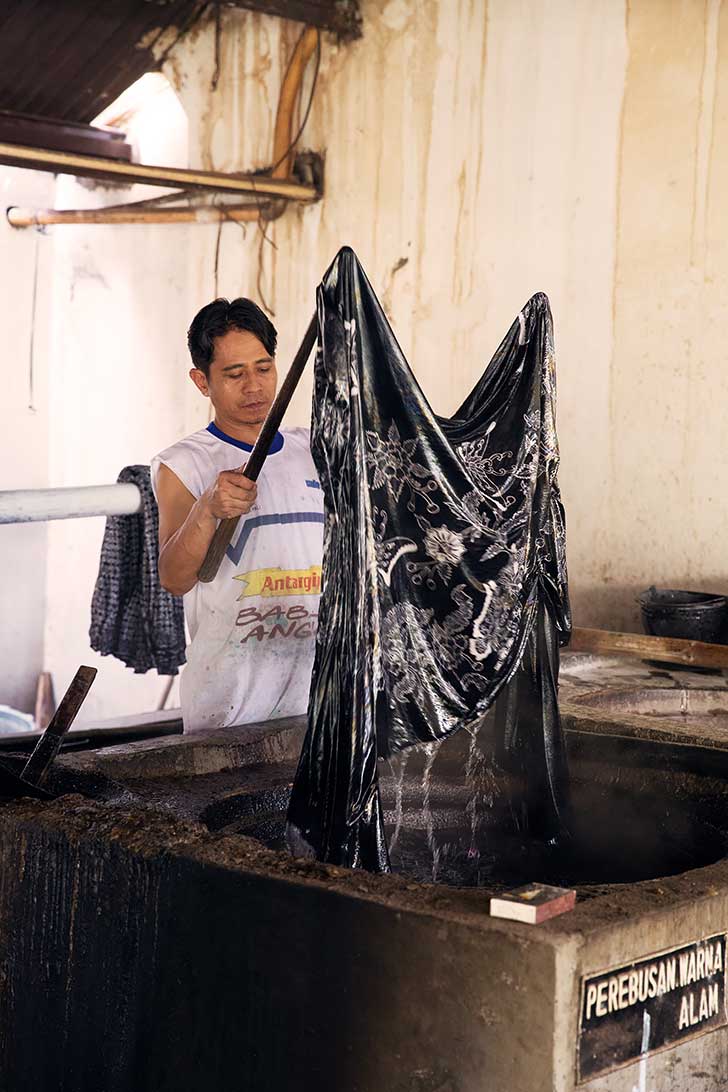 ADVERTISEMENT
---
---
4. Rice Planting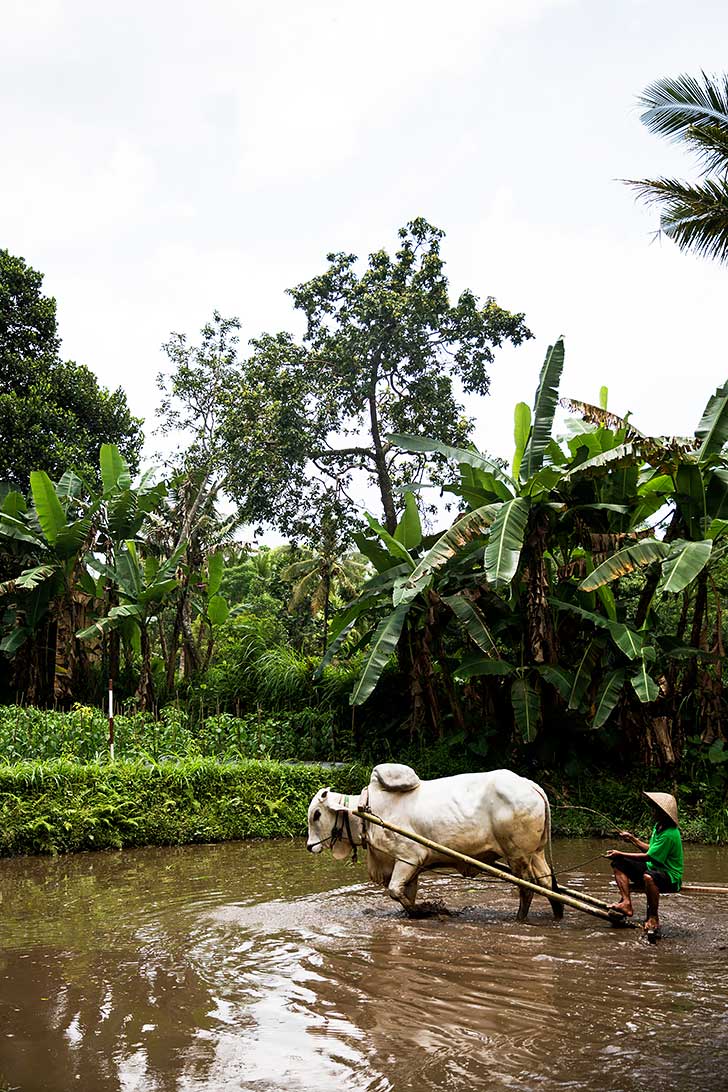 Travel to the highlands of Indonesia and you'll see beautiful lush paddy fields cascading in terraces all along the mountainsides.
Indonesia is the world's third largest rice producer and the stunning rice landscapes are not to be missed! Often you'll find a picturesque small rustic wooden hut set at the base of the green fields.
To water the fields, a complex irrigation system is set in place where day to day management is in the hands of local village cooperatives, called 'subak'.
The unique subak system of agrarian communities has been handed down for generations.
ADVERTISEMENT
---
---

pc
In Java (along with Bali), rice is a staple part of the Indonesian diet and even stands synonymous with the word food. Meals are not complete without rice and as a result, the ingredient plays an important role in religious and social festivals and ceremonies. Indonesians respect the goddess of rice, Bhatari Sri.
My Tip: Rice is a staple part of Indonesia cuisine – you can't miss the opportunity to see how it grows! Try your hand at planting the small grains and riding the water buffalo plow.
ADVERTISEMENT
---
---
5. Jomblang Cave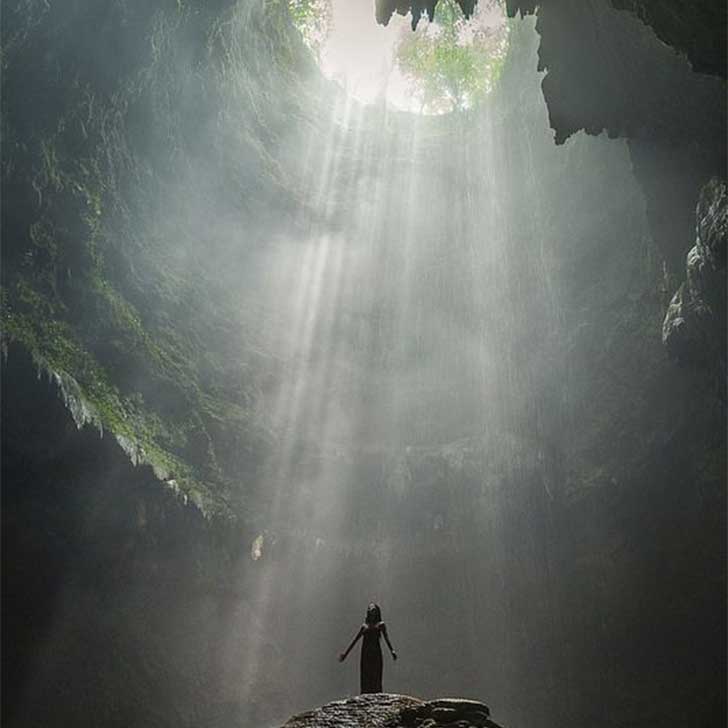 Jomblang cave is famous for the streaming heavenly light that descends into the cave.
The cave is said to have formed when a forest collapsed due to an earthquake, forming a 200 meter hole in the ground. Light penetrates directly over the cave's hole at approximately noon.
To get to the hole, you'll be dropped through a rope and pulley system approximately 90 meters down.
Best to book through a tour.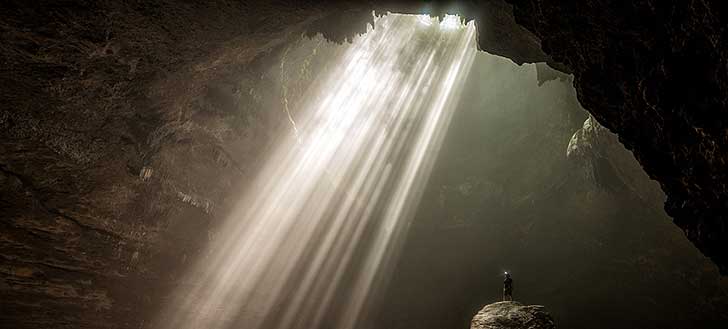 pc 1 / 2
ADVERTISEMENT
---
---
6. Taman Sari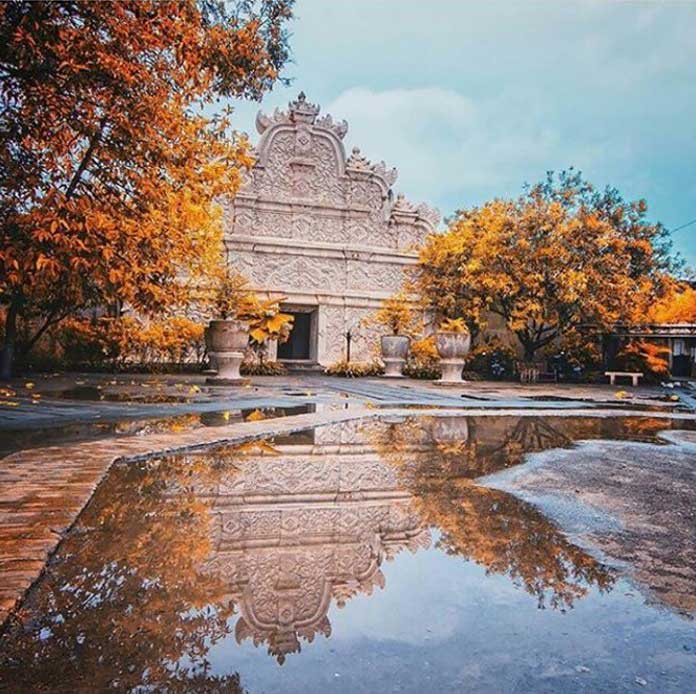 A garden chateau with an elaborate series of swimming pools, this palace was built by the Portugese (when they briefly resided in Java) as a gift for the wives of Sultan Hamengku Buwono I.
The castle is built in an architectural style loved by Yogyakarta's ancient royalty and boasts not only a magnificent view but an eerie underground catacomb that's worth checking out!

ADVERTISEMENT
---
---
7. Kraton Palace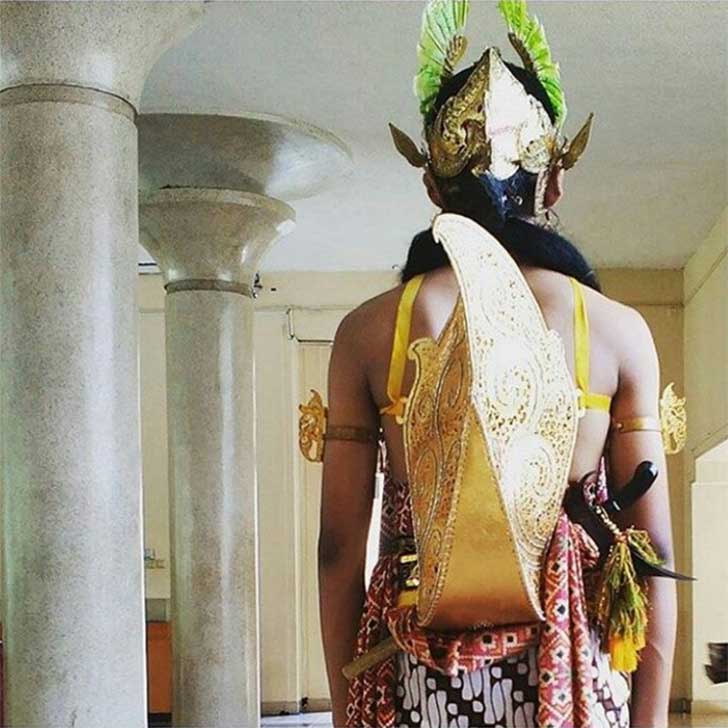 Kraton of Yogyakarta is the city's palace complex and the main seat of the Sultan Yogyakarta and his family.
It also serves as a cultural center with a museum for the Sultan's artifacts. More of a walled mini city than a palace, this massive compound is home to 25,000 people and has its own industries, schools and shops.
Distinctive features to note: the male and female dragon entrances, the European-influenced architecture, gifts from various European monarchs and sacred banyan trees.

ADVERTISEMENT
---
---
8. Kalibiru National Park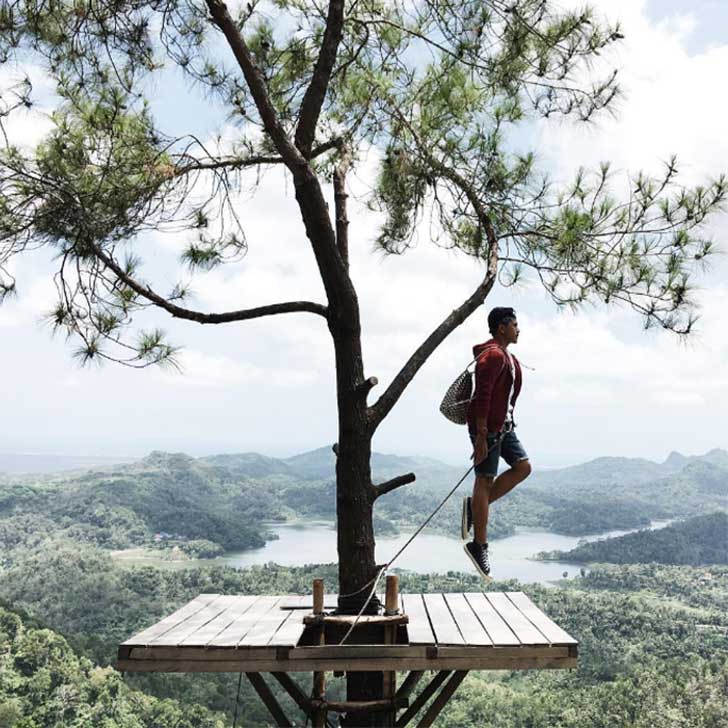 Kalibiru is a park organized by locals that has blown up on social media for it's dream worthy landscape.
The most distinctive feature is a small wooden platform overlooking the mountains and lush green forest below. Kalibiru is about a 1 – 2 hour drive west of the city, near the Menoreh mountain range.
Interesting fact: the park was completely built by local citizens – previously the area had no greenery due to logging and palm oil clearing.

ADVERTISEMENT
---
---
9. Volcanic Mount Merapi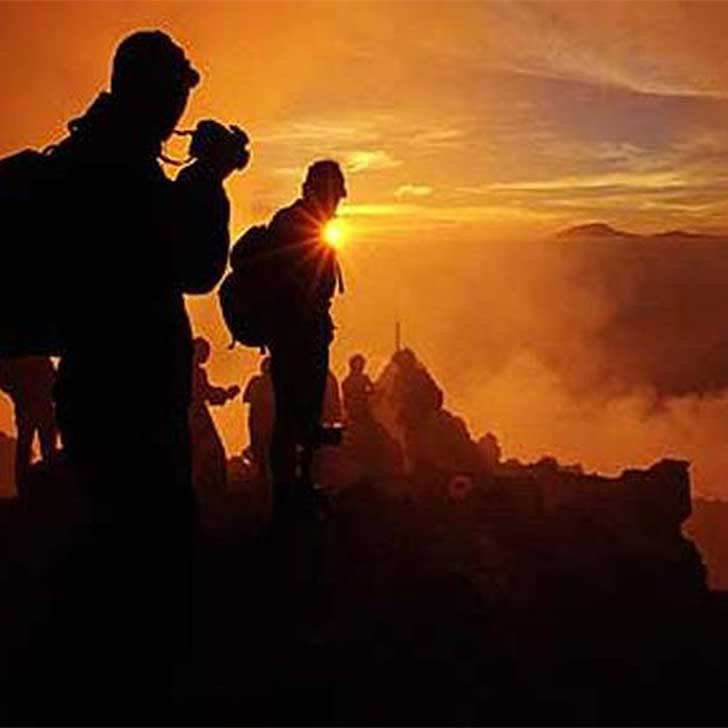 Mount Merapi erupted in 2006 and again in 2010 and remains active today.
For the adventurous traveler, the volcano can be climbed in a lava tour! On the hike, you'll stop at two lava formed ravines, carved by the eruptions and the Sisa Hartaku Museum ('my remaining belongings'), which displays items damaged by the eruption.
You can even find a click that stopped at the exact time of the eruption. For early birds and photographs, a great way to see the volcanic mountain is via sunrise trek.

ADVERTISEMENT
---
---
10. Wayang Theater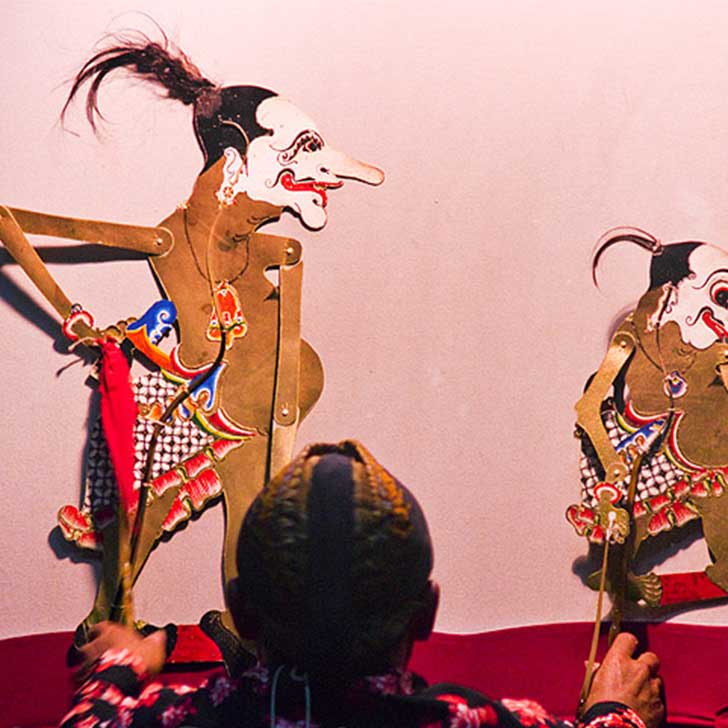 Wayang is the Javanese word for a theatrical performance with shadow puppets.
Performances are typically accompanied by an orchestra and officially recognized by the UNESCO as a Masterpiece of Oral and Intangible Heritage of Humanity.
Don't miss one of these uniquely Indonesian highlights while you're in Yogyakarta!

ADVERTISEMENT
---
---
Visiting Indonesia – Travel Planning Checklist
Go | From New York City, there are no direct flights to Indonesia but you can grab reasonably priced flights if you book early. Check often for routes and fares here. I've transferred in Doha and China and prefer Doha's modern airport via Qatar Airways.
If flying to Jakarta, fares will be slightly cheaper and from Indonesia's capital you can explore Bandung, Yogyakarta and Sumatra on short domestic flights. If your focus is Bali, note that flights from the the East Coast of the USA will be slightly more expensive and typically will involve a 2nd stopover in Jakarta anyway.
Getting Around | You can rent a motorized scooter to get around or book a tour to handle transportation if you're not comfortable. Taxis and Ubers will work in some areas, but not all. Gojek is a popular app for moped taxis. Jakarta and Bali have especially terrible traffic.
Stay | I highly recommend 'hotel hopping' Bali – the island is quite large and different neighborhoods have their own characteristics. Bali is also a fantastic place to splurge on a luxury resort – the options are endless, the views are unbeatable and the food is divine. We loved both Alila Villas Uluwatu and the Sofitel Nusa Dua.
Airbnb is a great way to stay in luxurious Balinese resorts for discounted rates – especially if you're traveling with a group. Many have spacious villas and beautiful pools.
Pack | Bring light fabrics and traditional summer wear for Bali along with mosquito spray. If you intend to visit Indonesia's other cities and famous temples, bring modest clothing. Indonesia is the world's largest Muslim country and can view short shorts and mini skirts as impolite. You can read my complete Bali packing list here.
Protect | Lastly, be sure to visit Indonesia with travel insurance. Whether you get injured and need to be hospitalized, or your phone gets stolen, travel insurance will help when you need it most.
I ended up getting seriously ill and visiting the hospital while in Solo, Indonesia and being taken care of was a lifesaver. Get a quote for your trip here.
You Might Also Enjoy:
Indonesia Vacation Planning Articles
Quick Guide: The Ultimate Indonesia Travel Guide
When is the Best Time to Visit Indonesia
At a Glance: 50 Incredible Things You Can Only Do in Indonesia
An Off the Beaten Path Itinerary: 2 Weeks in Indonesia
Java
Yogyakarta : 10 Highlights from Java's Cultural Center
UNESCO World Heritage: Exploring Borobudur & Prambanan Temple
Bandung Don't Leave Without Seeing These 7 Sights
Visiting Bali
Bali Packing List: What to Wear in the World's Largest Muslim Country
Where to Stay: Bali's Best Neighborhoods
Luxury Resorts in Bali with Epic Swimming Pools
Hotel Review: Alila Villas Uluwatu
More Beautiful Islands
A Raja Ampat Travel Guide: Scuba Diving, Hiking & How to Get There
Sun, Surf & Sea: Visiting Lombok & The Gili Islands
Follow me @Sher She Goes on