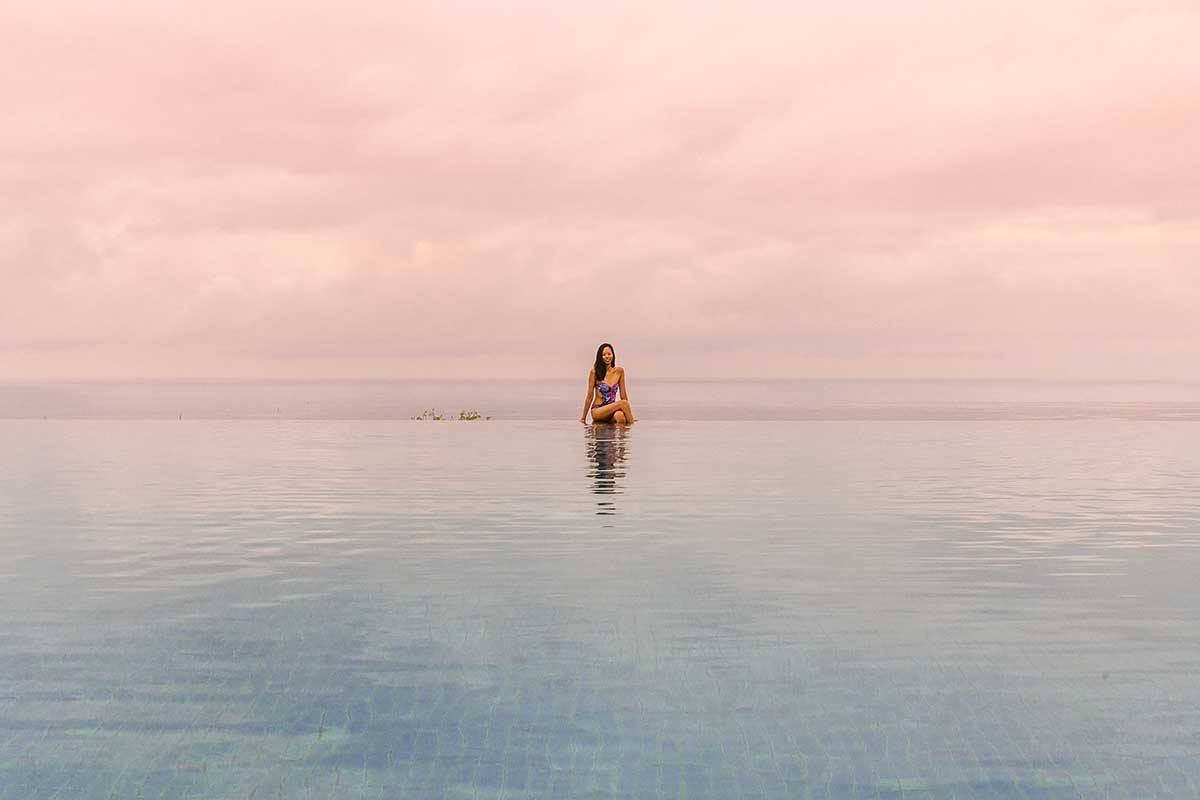 Alila Villas Uluwatu Bali
After traveling all over Indonesia, we stayed an extra couple nights in Bali to relax.
A wonderful highlight of our visit was our stay at Alila Villas Uluwatu. This luxury hotel in Bali is truly one of a kind.
From it's dramatic position atop Uluwatu's lime stone cliffs high above the ocean to its modern eco-friendly design, Alila Uluwatu is a luxury resort perfect for relaxation.
Keep reading for our hotel review of Alila Villas Uluwatu in Bali, including our villa, private pool, dining experience and more!
'
ADVERTISEMENT
Book rooms: Booking.com, Hotels.com, Expedia, Agoda
Read reviews: TripAdvisor
Keep reading, or pin this post to read later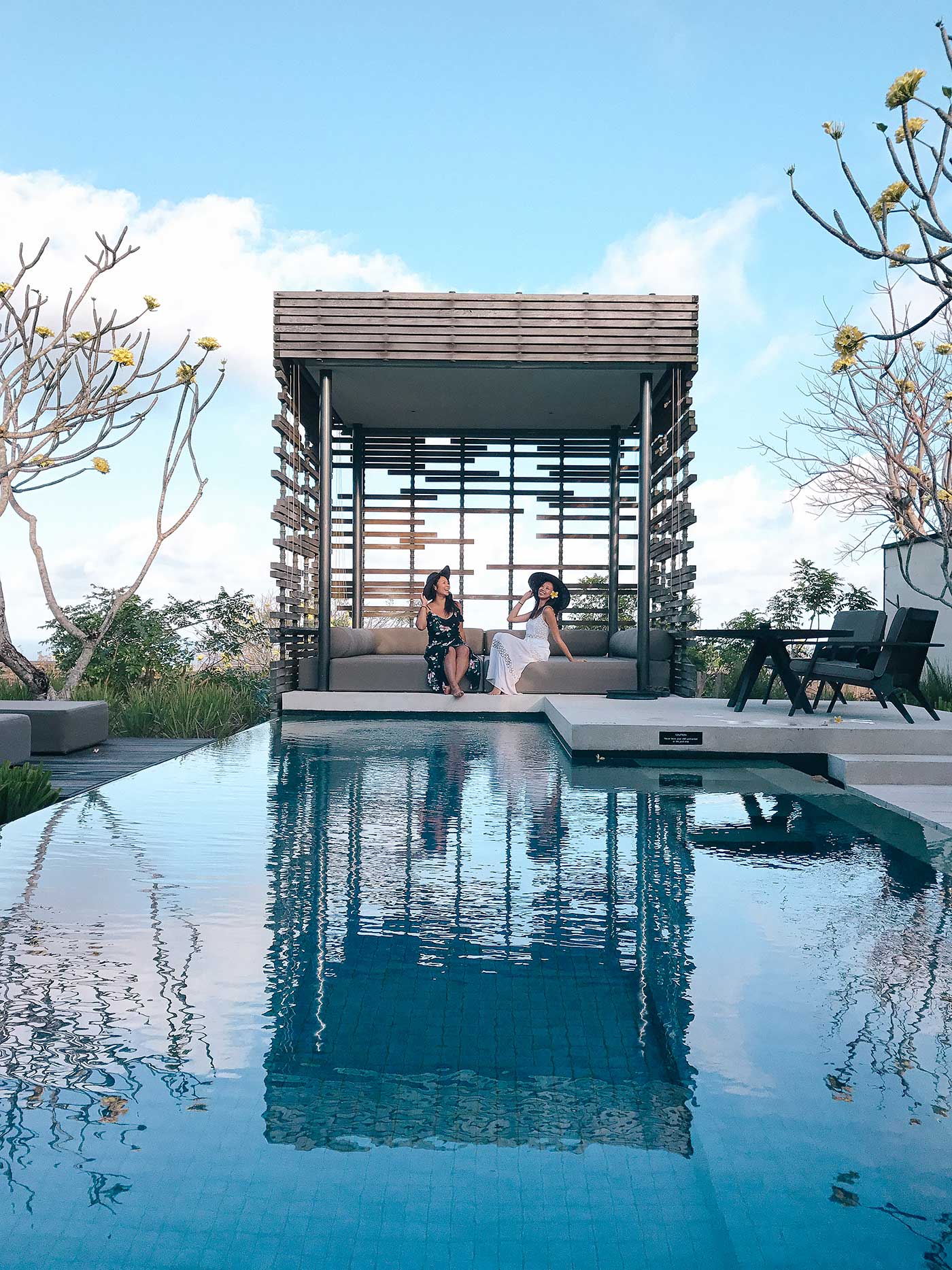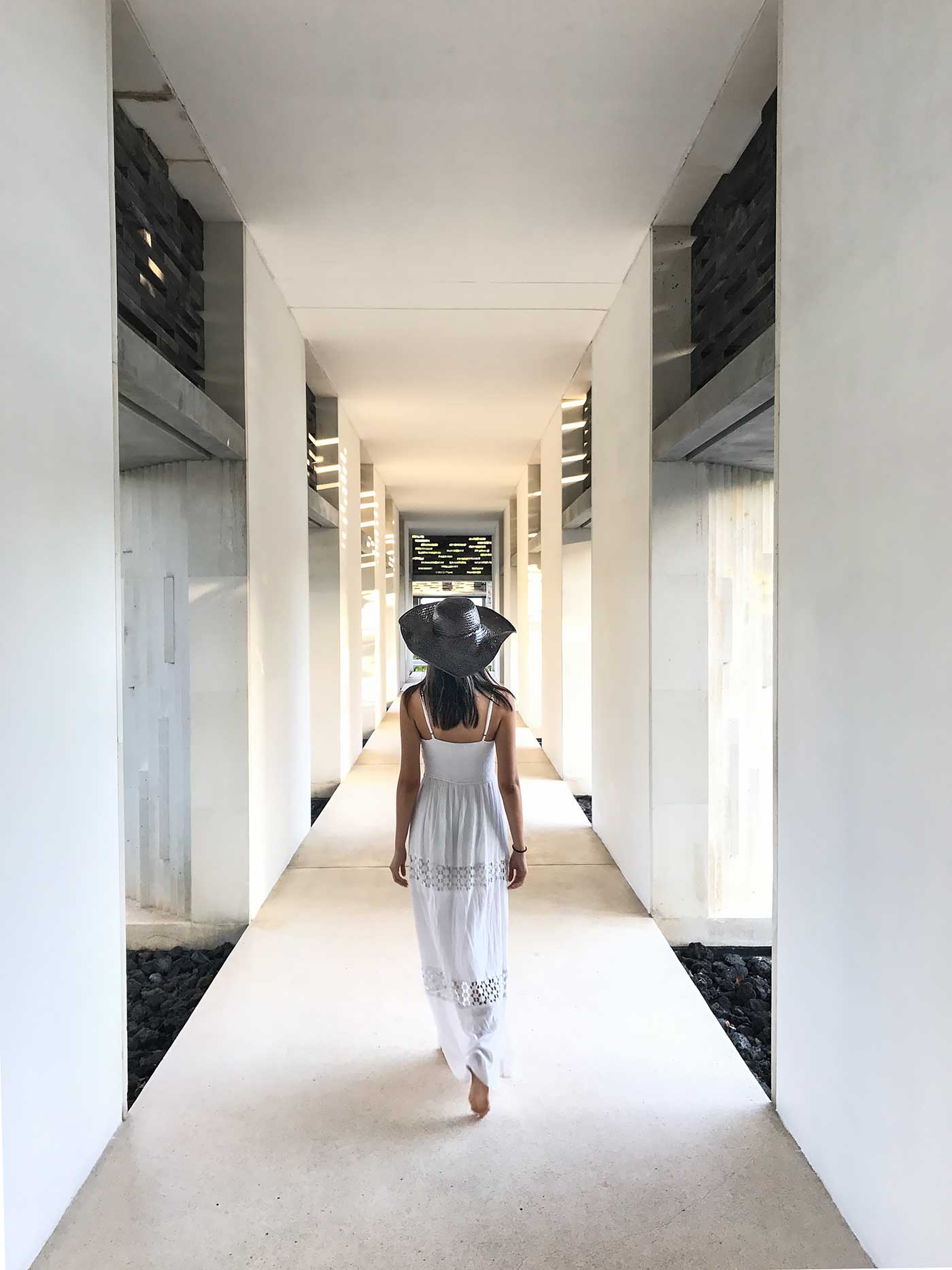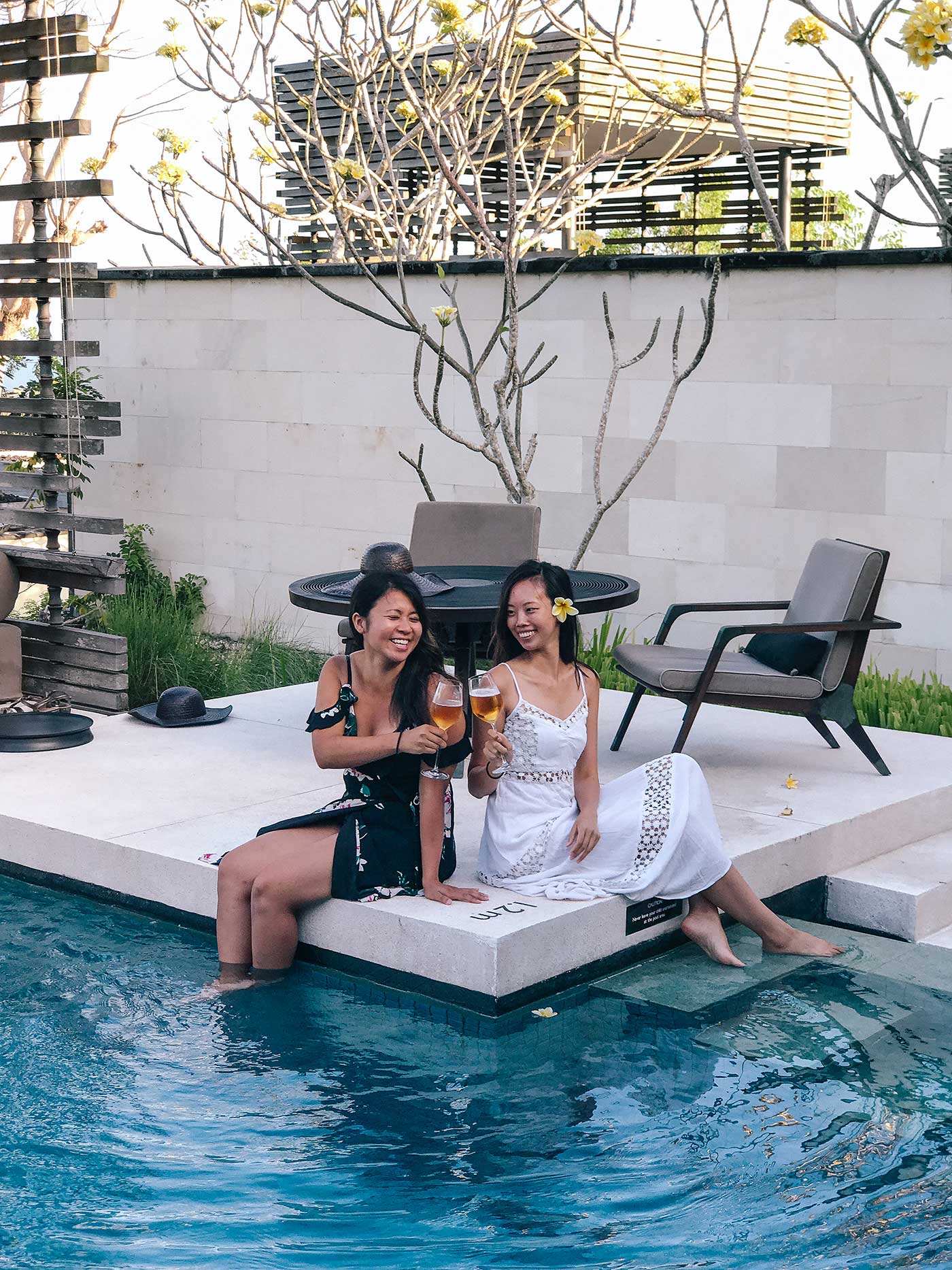 ADVERTISEMENT
---
---
Alila Villas
Alila operates a number of luxury hotels in Bali.
But, none offer views as dramatic as that of the property in Uluwatu.
The resort is perched atop limestone cliffs 100 meters above the Indian Ocean, with a dramatic 50 meter infinity pool perfectly framing Bali's pinky purple sunsets.
ADVERTISEMENT
---
---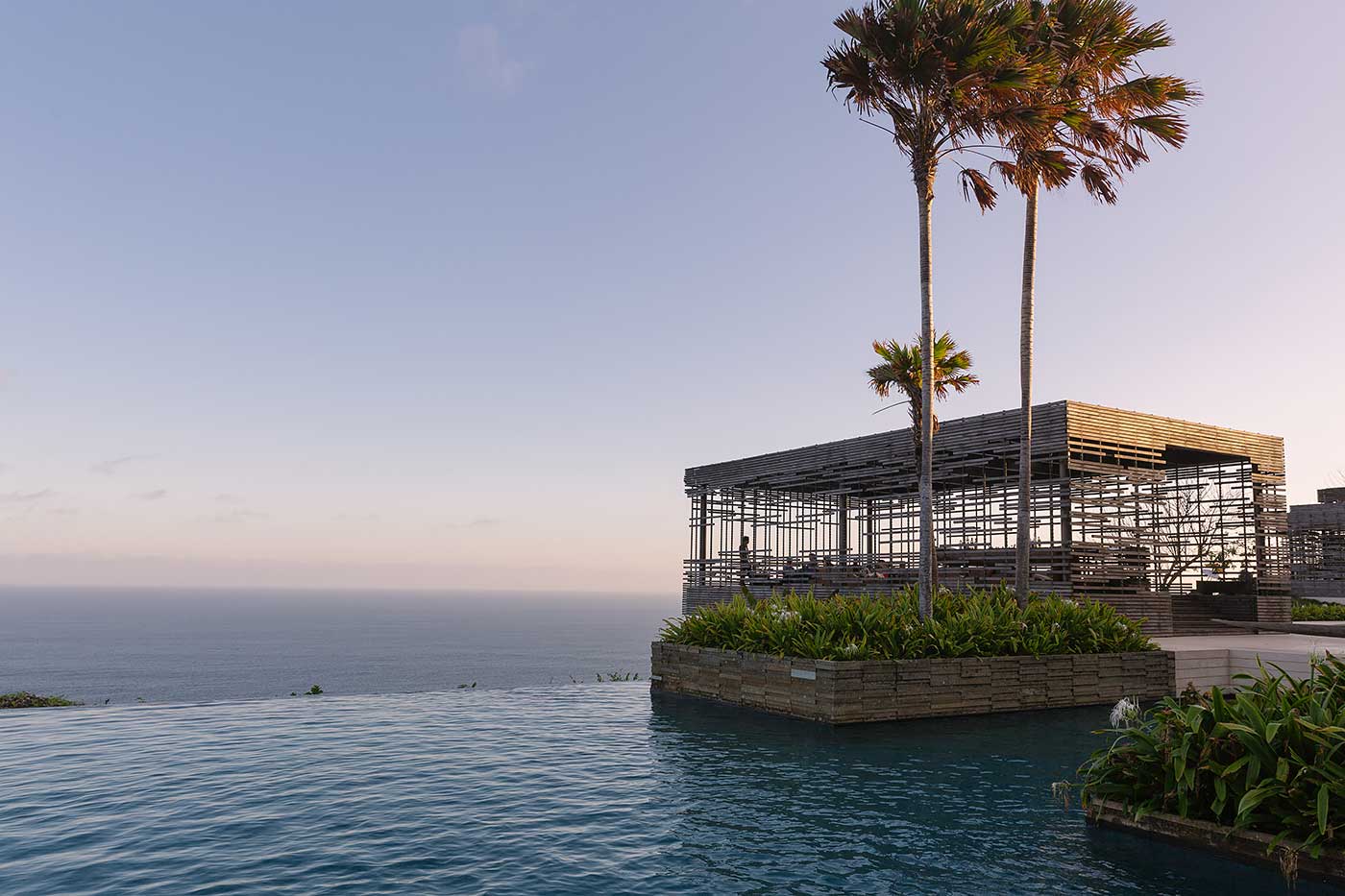 Alila Villas Uluwatu Review
The resort itself is an architectural masterpiece.
It's cool white hallways and glass buildings invoke a modern interior that integrates seamlessly with the outside Balinese environment.
Wi-Fi access is provided complimentary throughout the resort and daily morning yoga classes were offered each day.
ADVERTISEMENT
---
---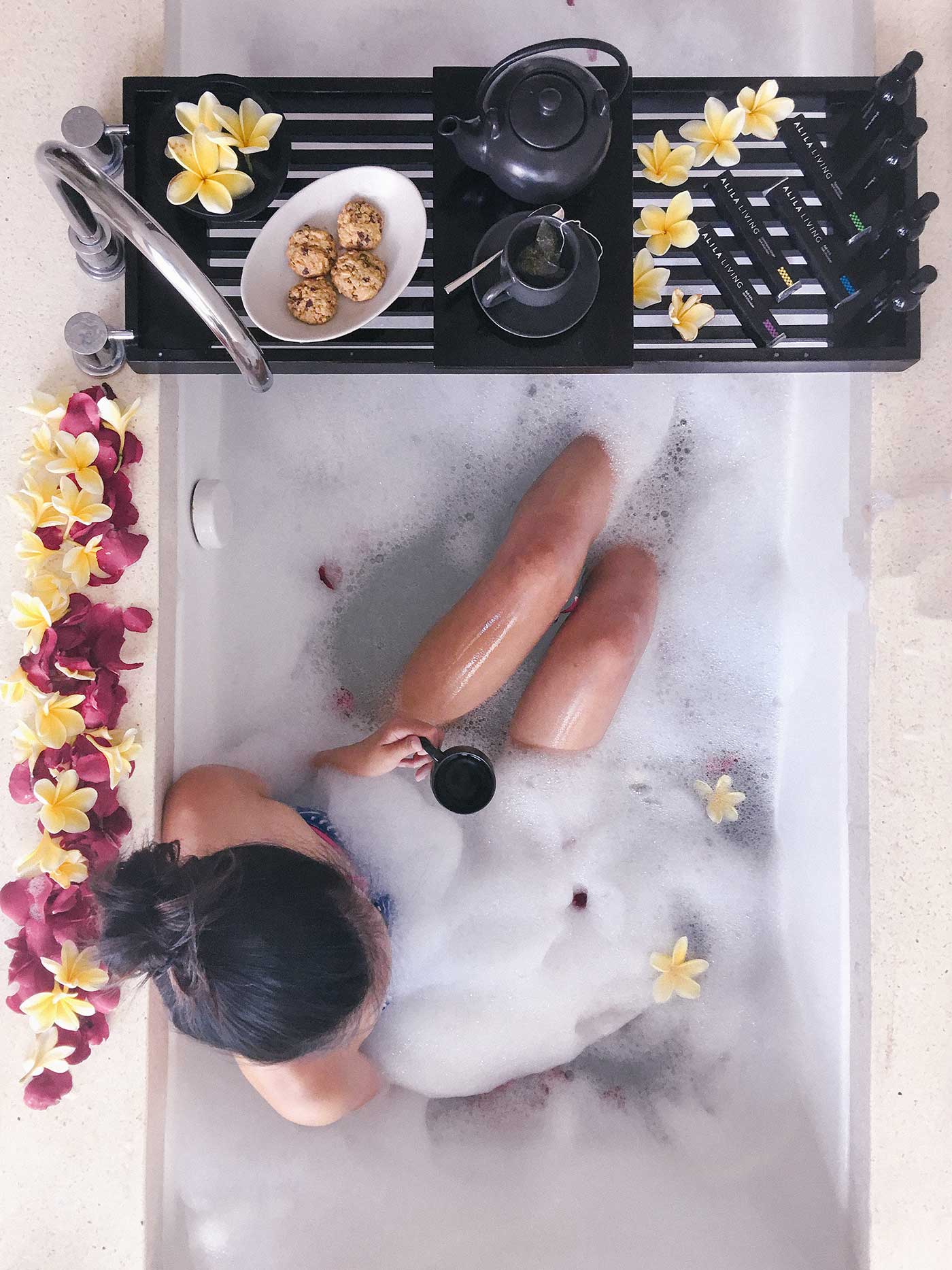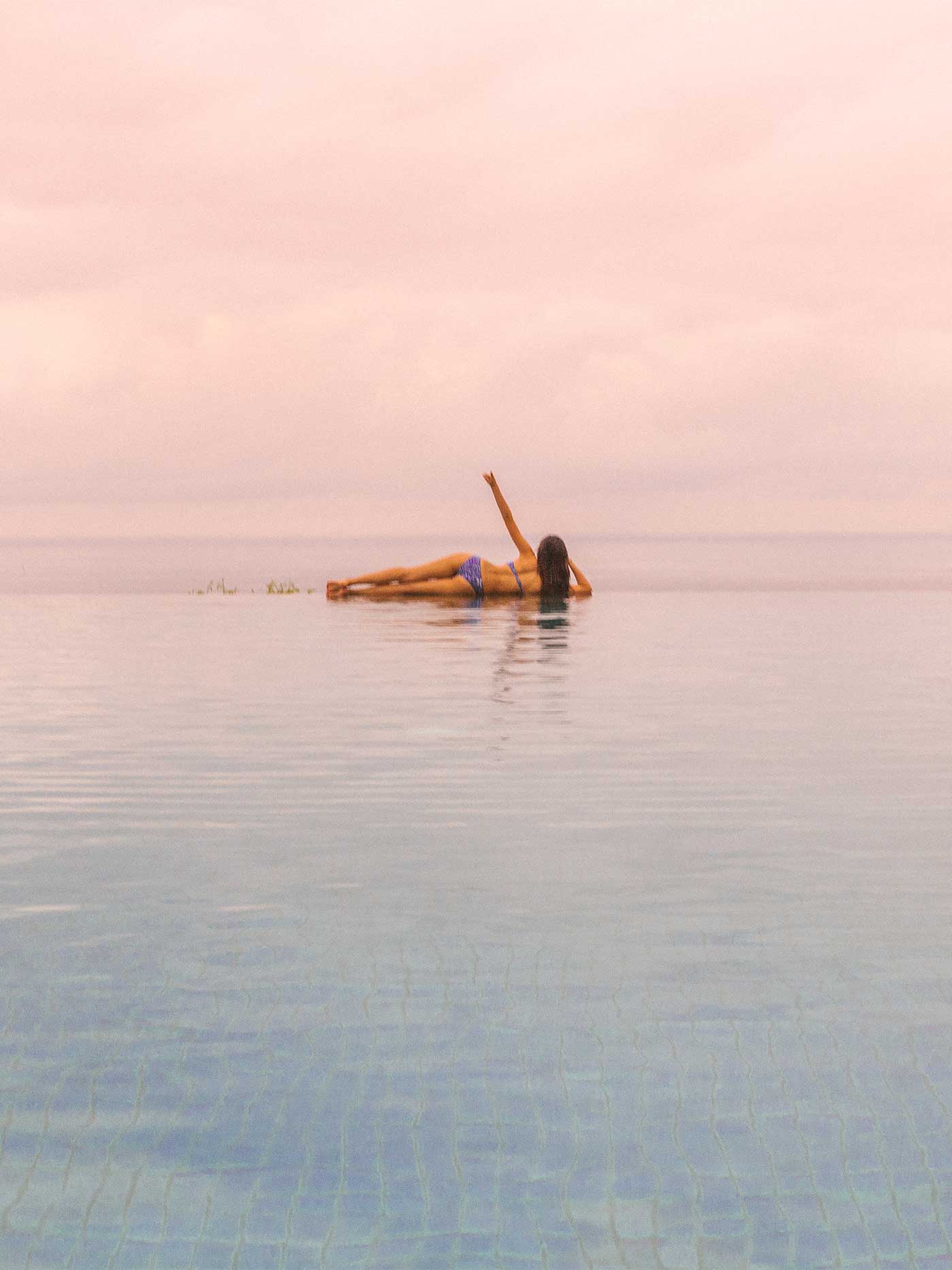 Checking In
After getting dropped off at the front entrance, we were immediately greeted by helpful staff who walked us through the check in process and offered refreshingly cold towels.
The best part?
They also presented us with an array of Alila skincare products to freshen up, from insect repellent to sunscreen and even a facial mist.
I love a good facial mist to refresh, especially in humid and dry environments!
ADVERTISEMENT
---
---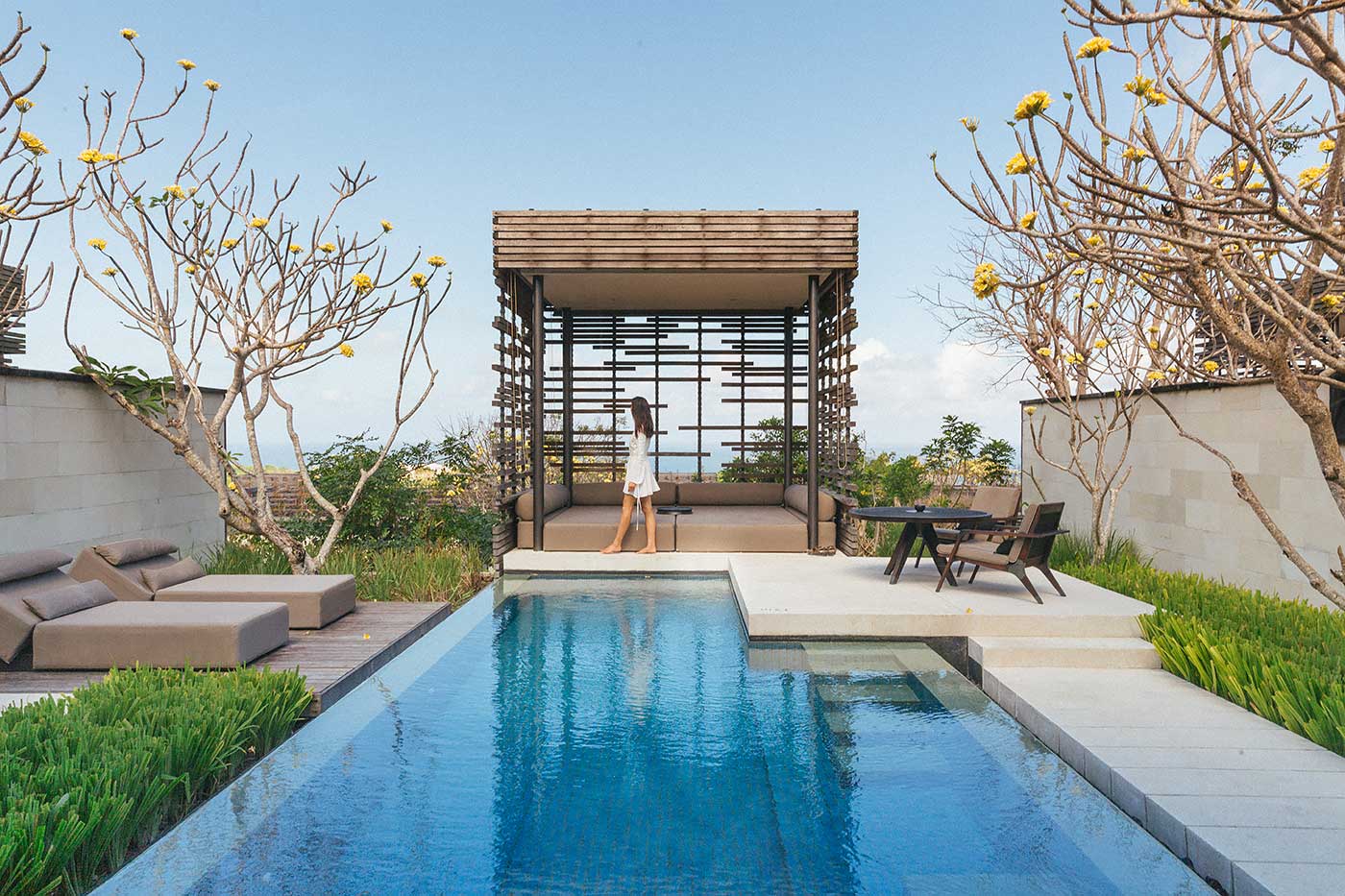 Alila Villas
Next, we were treated to a surprise.
Each villa at Alila Uluwatu comes with a personal butler and guests have the option to select from 3 levels of service.
We opted for the standard daily cleaning but jumped at the offer to include cookies along with daily fresh fruit.
Come on… who can say no to cookies?!
Meanwhile, discreet staff helpfully whisked our bags away to our room and added personalized leather luggage tags to keep track of our suitcases.
Butler service, snacks and personalized accessories?
What a treat!
ADVERTISEMENT
---
---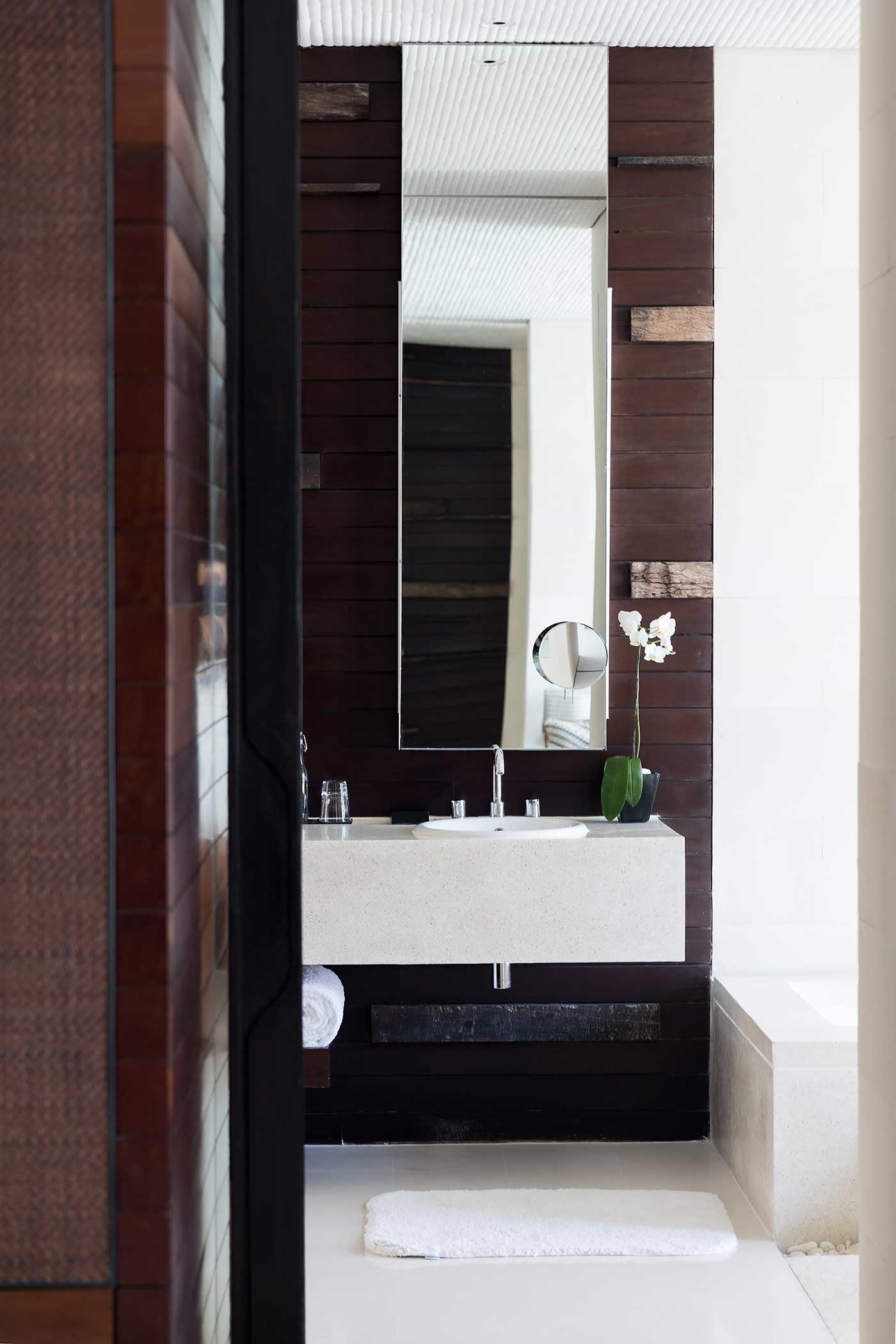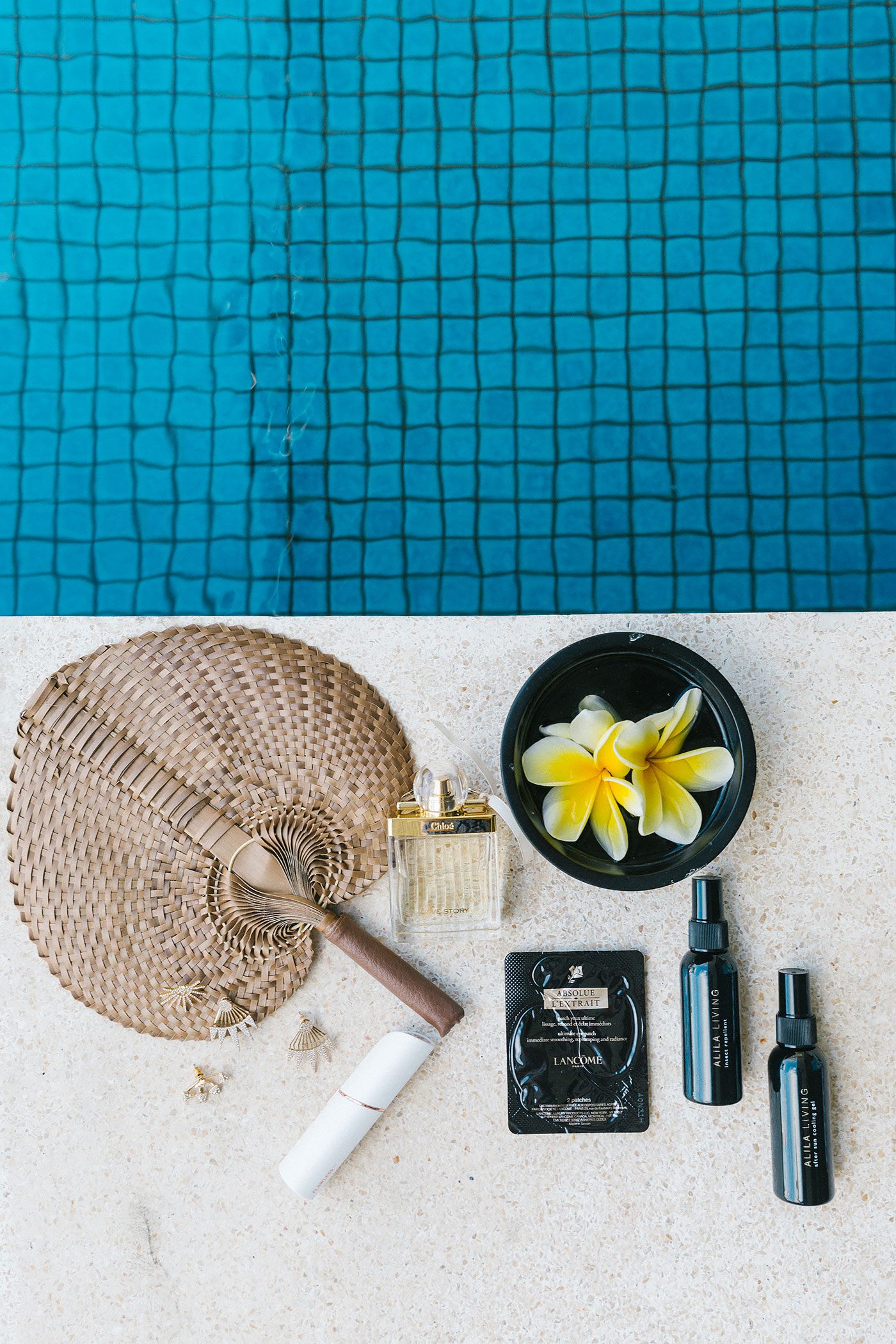 Travel must have's (top right)
a fan for that hot Balinese weather (just kidding, the hotel provided this along with instagrammable hats, a roomy beach tote and 2 sets of the comfiest robes I've ever worn)
Baublebar Jewelry, Finishing Touch Flawless (a discreet, painless hair remover), Chloe Love Story Perfume (obsessed with this scent), Lancome Absolue L'Extrait Eye Patch (instantly refreshing), Alila toiletries (there's even deep sleep pillow spray)
ADVERTISEMENT
---
---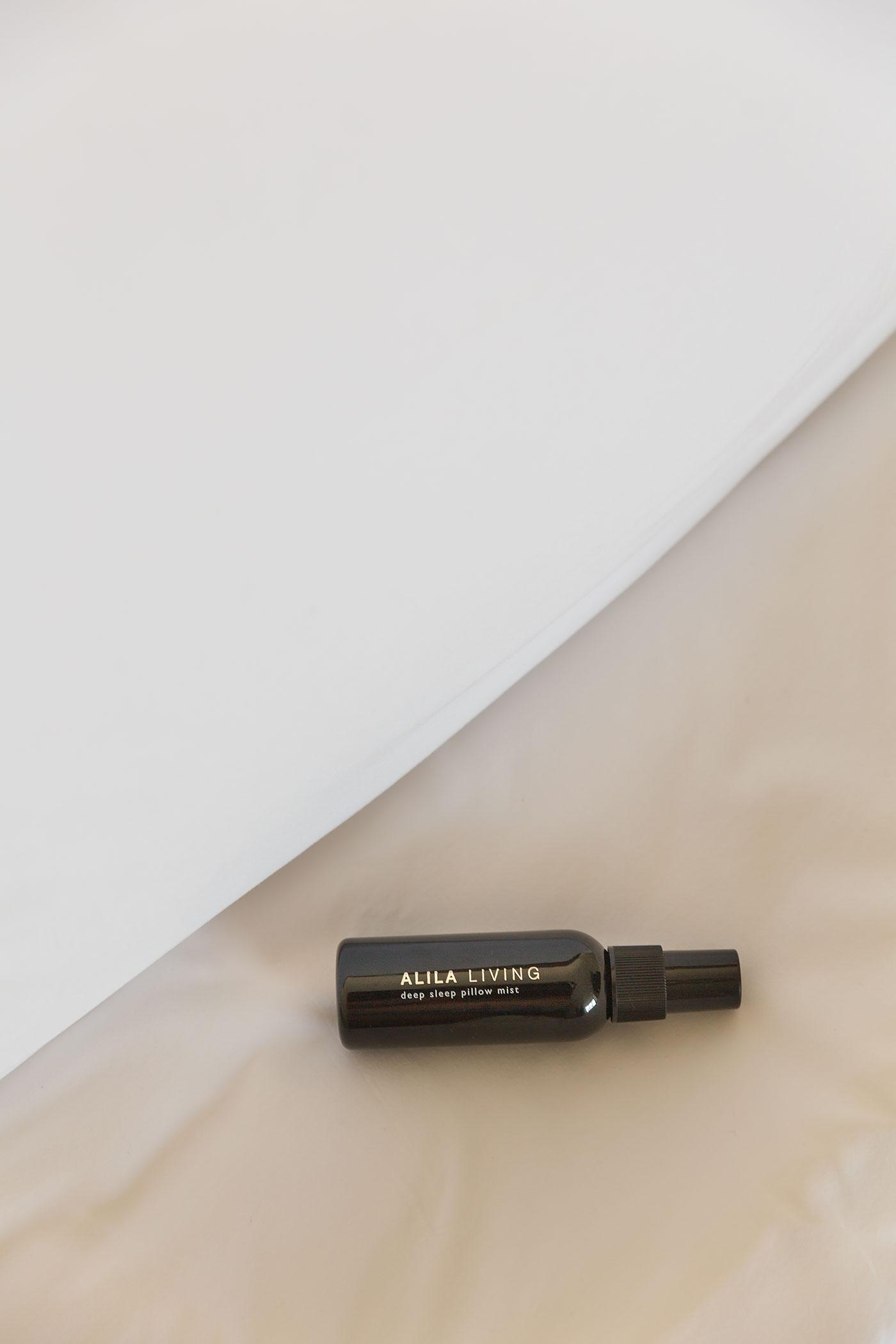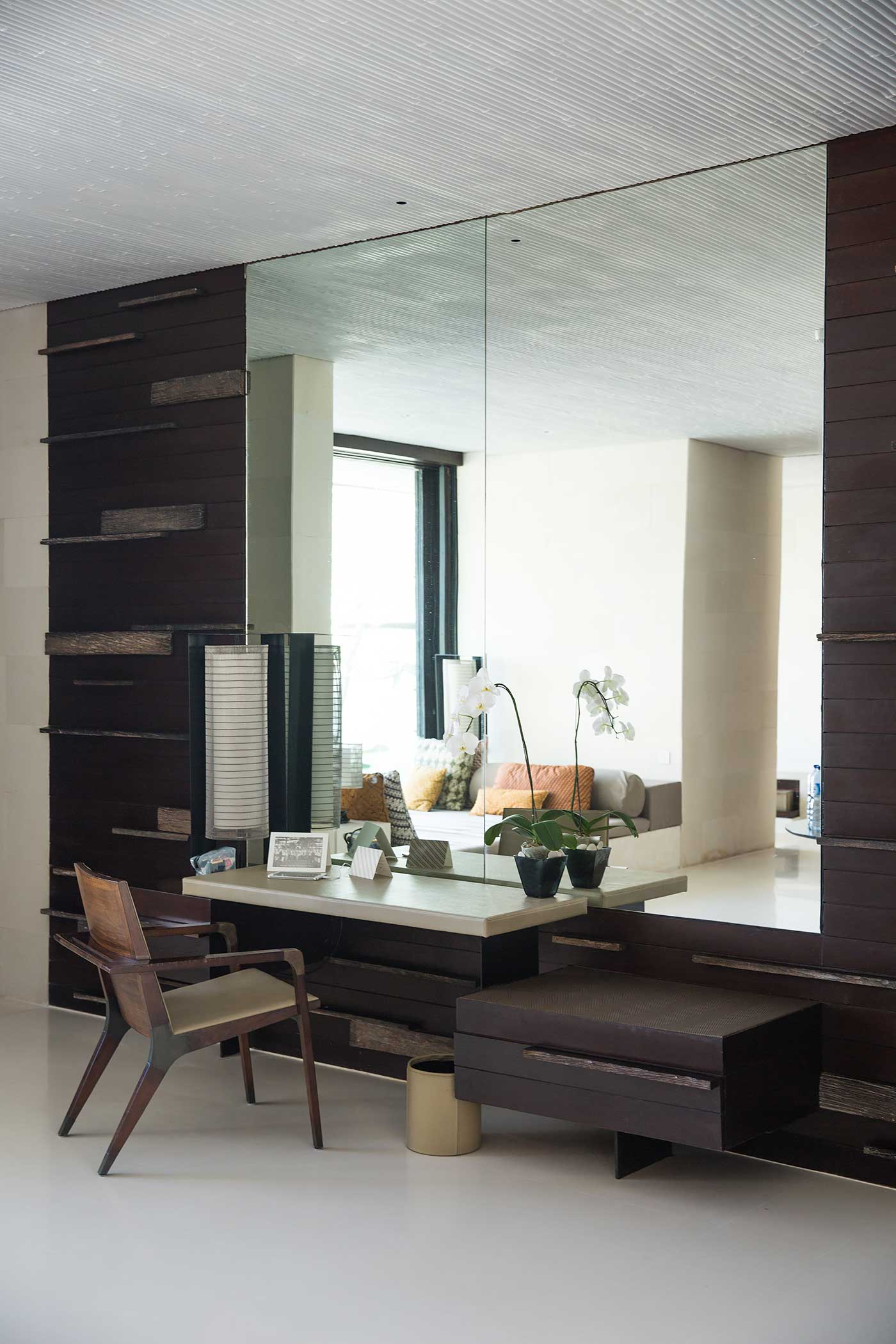 Our Luxury Balinese Villa
Alila resort offers private 1, 2 and 3 bedroom villas.
Because the rooms are set into Uluwatu's cliffs in tiered sections, Alila provides helpful staff and golf carts to zip guests around the property.
The hotel actually reminded me a lot of the Conrad Koh Samui in that aspect!
ADVERTISEMENT
---
---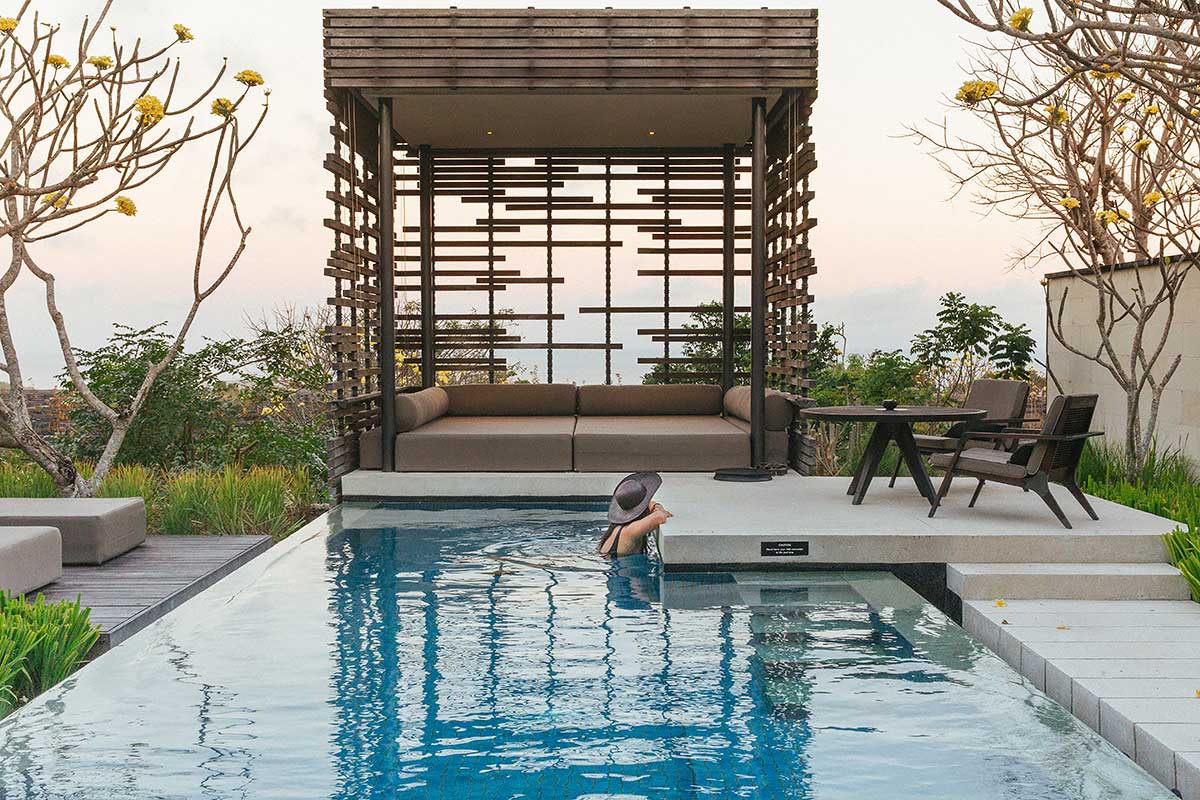 After being ferried about to our room on the highest level, we gasped when we saw how stunning our villa was.
Our 1 bedroom was designed in a contemporary style, with traditional Balinese accents:
gorgeous wooden doors
soothing pools of running water
weighty stone his & her bathrooms
… and the best part: our own private pool and ocean view cabana.
ADVERTISEMENT
---
---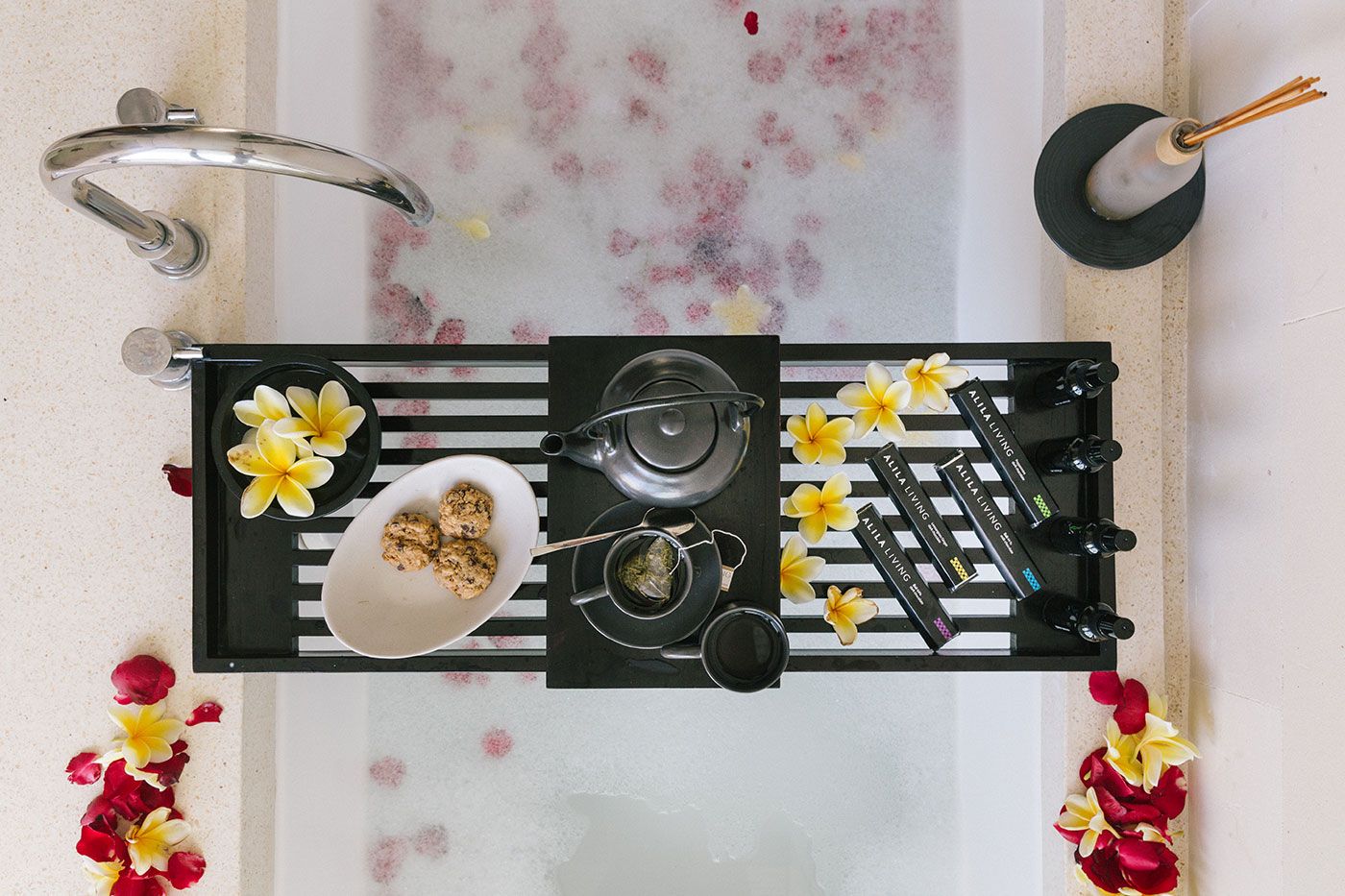 The spacious villa came not only with an indoor rain shower with jets but also an outdoor shower, indoor bathtub and private cabana.
When we realized what a palatial villa we had (it's over 3,000 sq feet!), we knew we had to invite our friends to visit for the day.
They didn't need to be asked twice, ha!
ADVERTISEMENT
---
---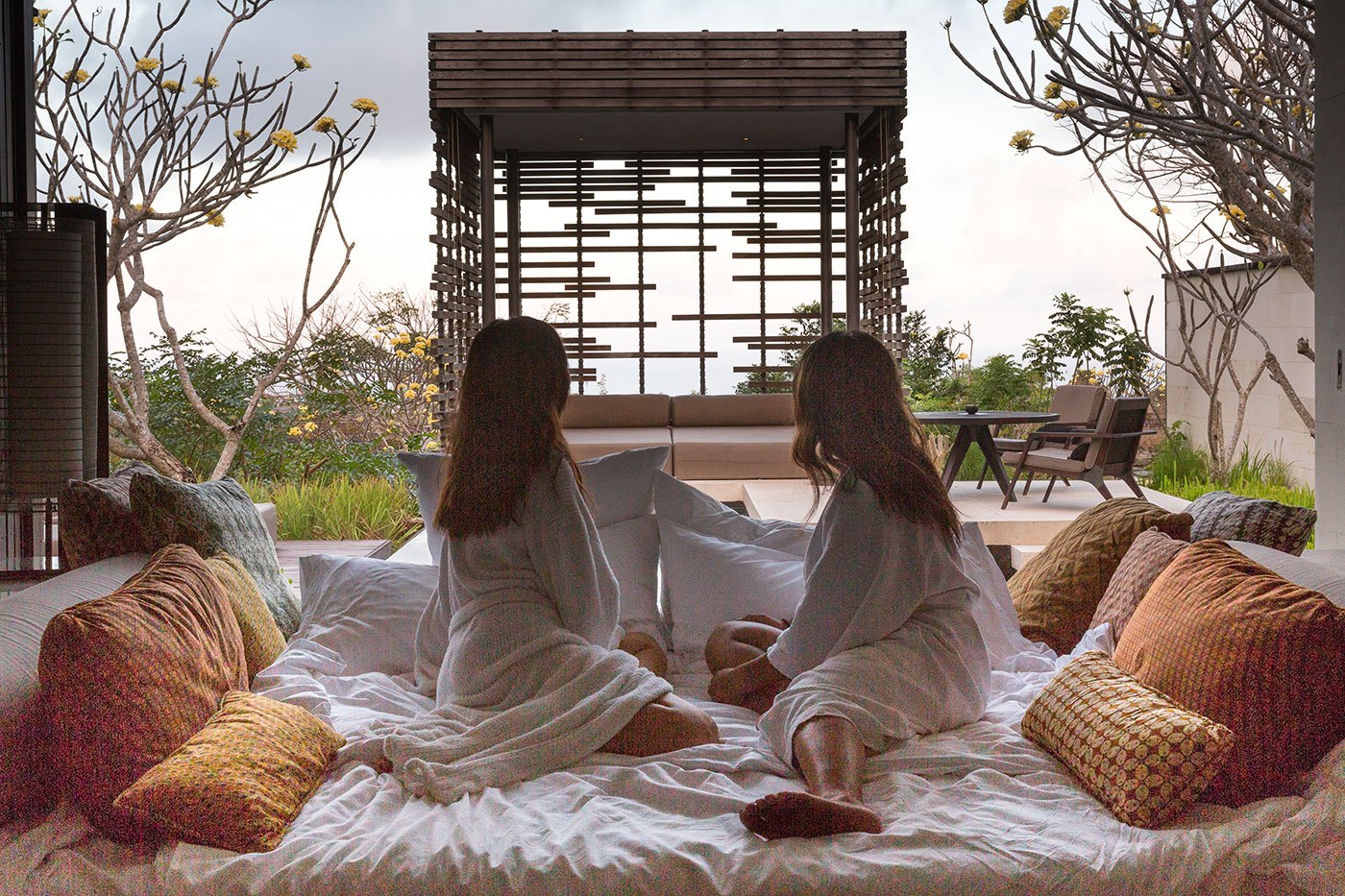 We had an amazing afternoon enjoying our private pool, playing music using the in-room docking station and ipod and just hanging out.
It was one of the nicest relaxing days of the entire trip to have the gang all together before we each went our separate ways.
ADVERTISEMENT
---
---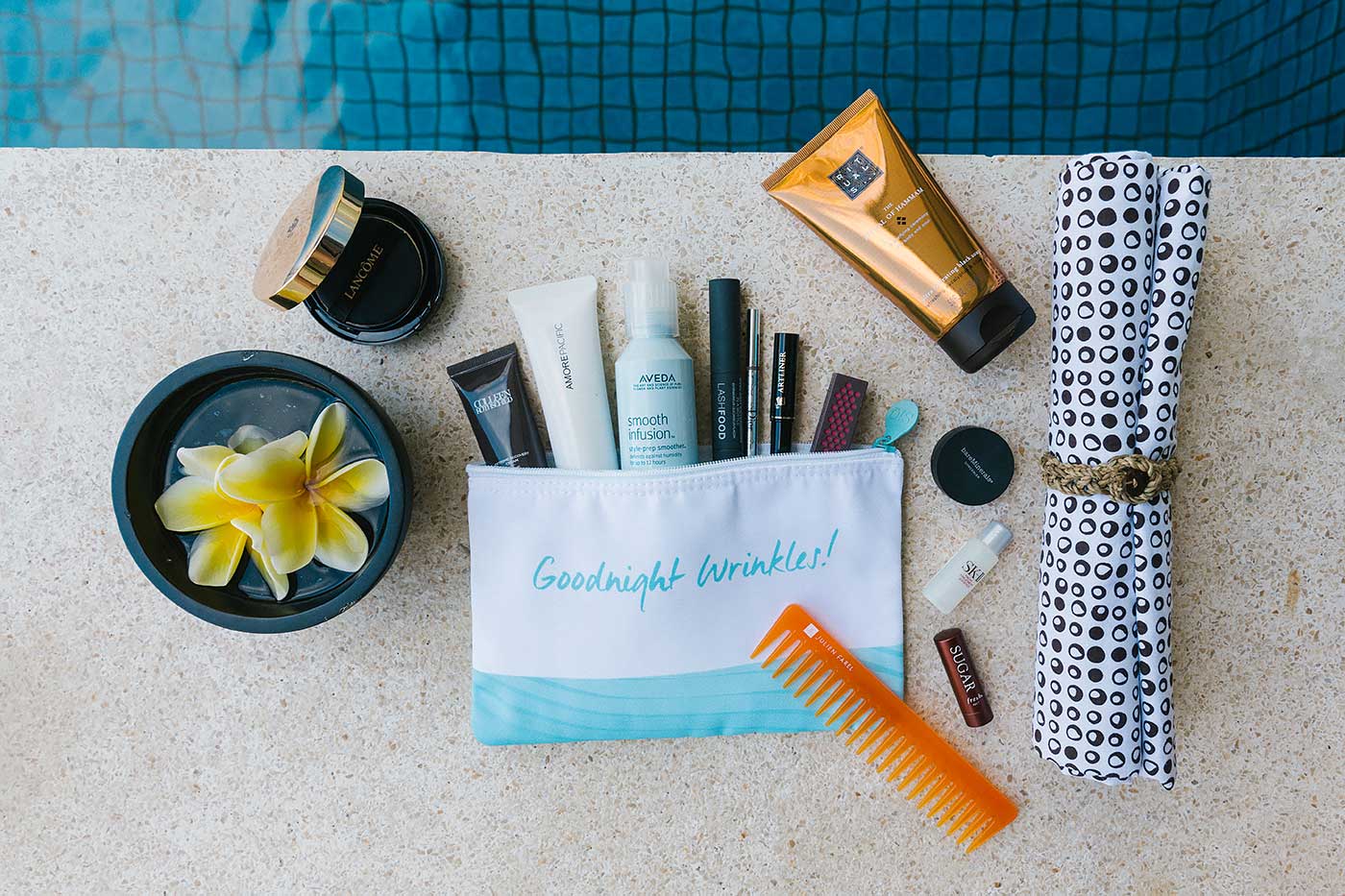 What's In My Travel Makeup Bag
Lancome Teint Idole Cushion Compact / Rituals The Ritual of Hammam Black Soap / bareMinerals Correcting Concealer / SK-II Facial Treatment Essence / Fresh Sugar Lip Treatment / Julien Farel Detangling Comb
SiO Beauty Goodnight Wrinkles Toiletry Bag / Colleen Rothschild Sheer Renewal Cream / Amore Pacific Broad Spectrum Sunscreen / Aveda Smooth Infusion Naturally Straight / Lashfood Eyelash Extensions in a Bottle / Dior Diorshow Brow Styler / Lancome Artliner Precision Eyeliner / Burt's Bees Moisturizing Lipstick
ADVERTISEMENT
---
---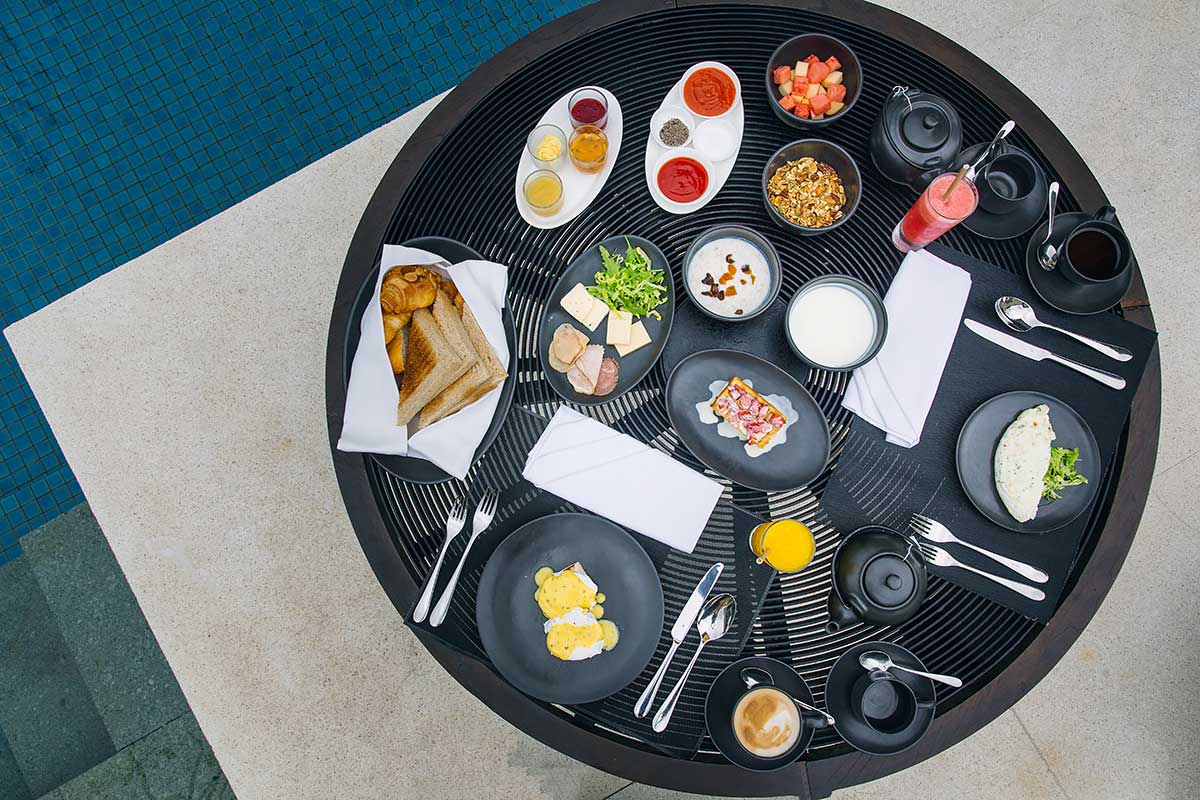 Breakfast
The next morning, we woke up refreshed and ready to eat up a storm.
When staying at Alila Villas you can opt to have an a la carte breakfast at Cire, the on-site restaurant, or in your villa.
We opted to try both throughout our stay, as each breakfast option offers a slightly different menu.
ADVERTISEMENT
---
---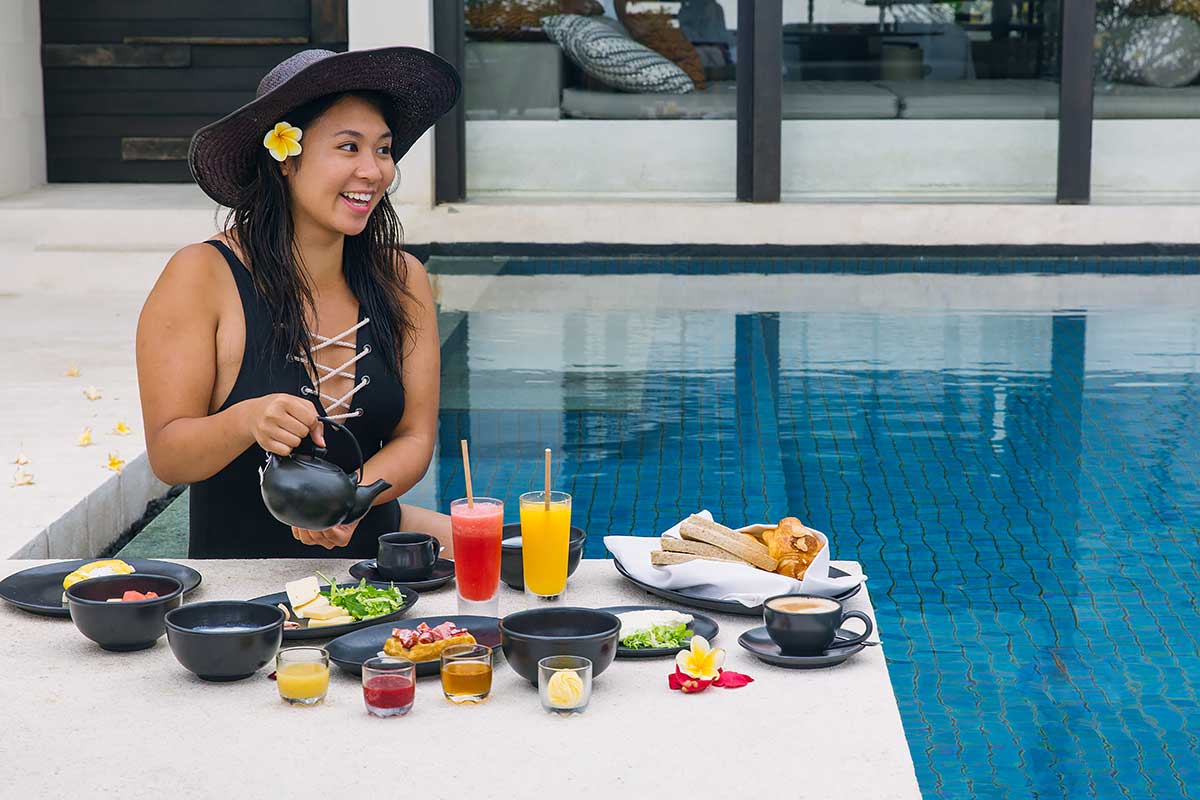 Room Service
Cire offers an extensive breakfast menu and we tucked in to indulge.
I promise you, we did polish off all of that food and the absolute standouts were the fresh juices, bread basket and fresh granola!
ADVERTISEMENT
---
---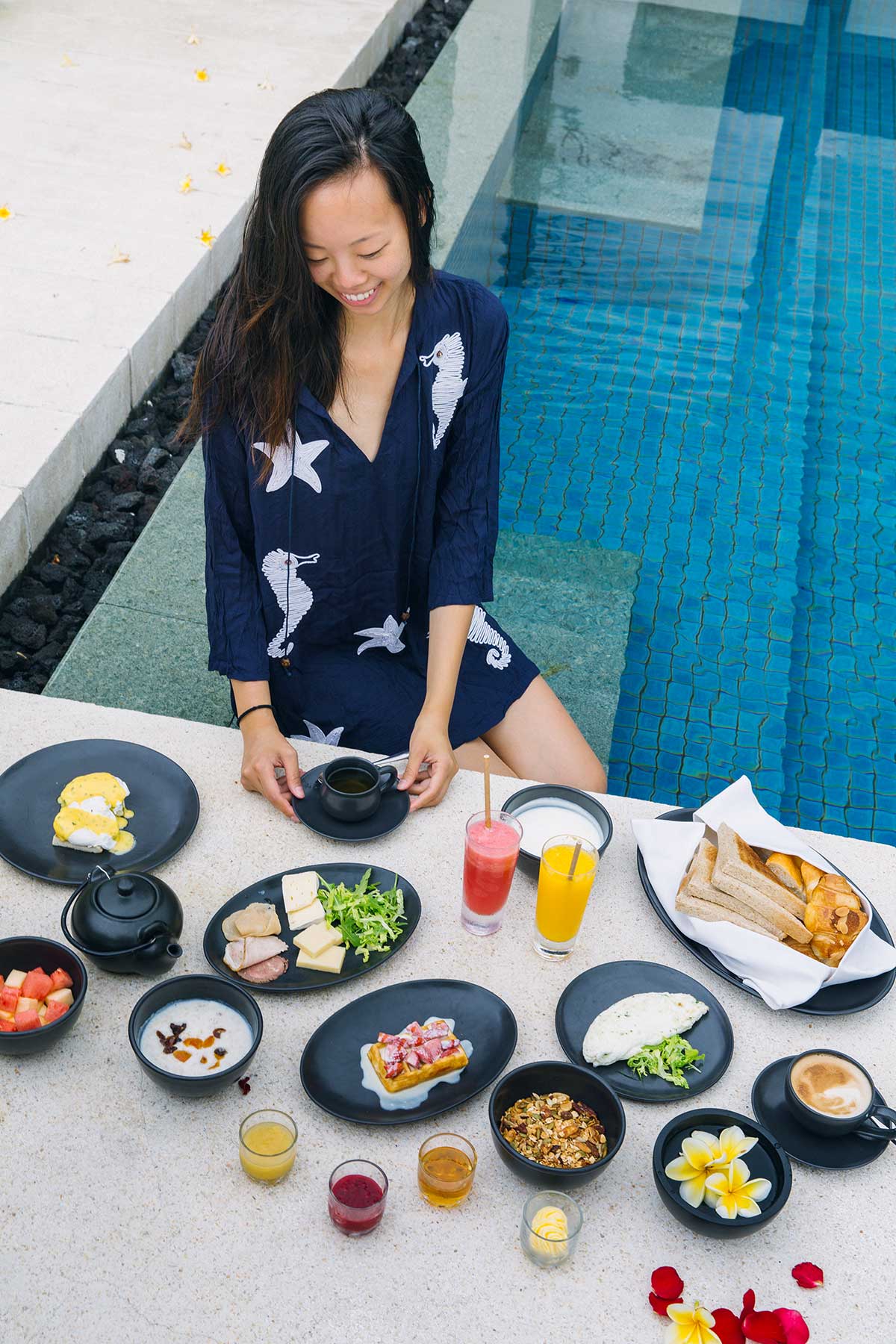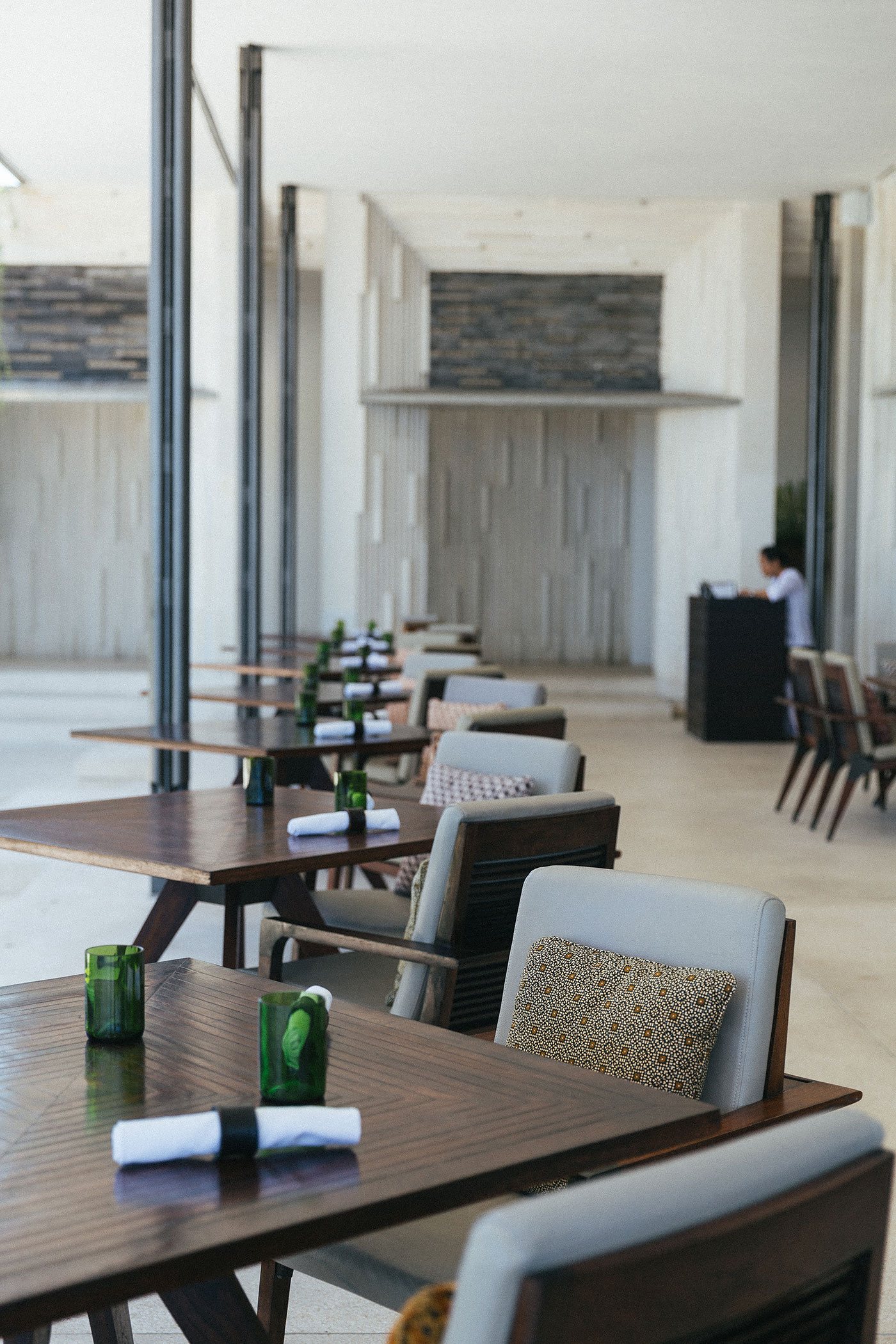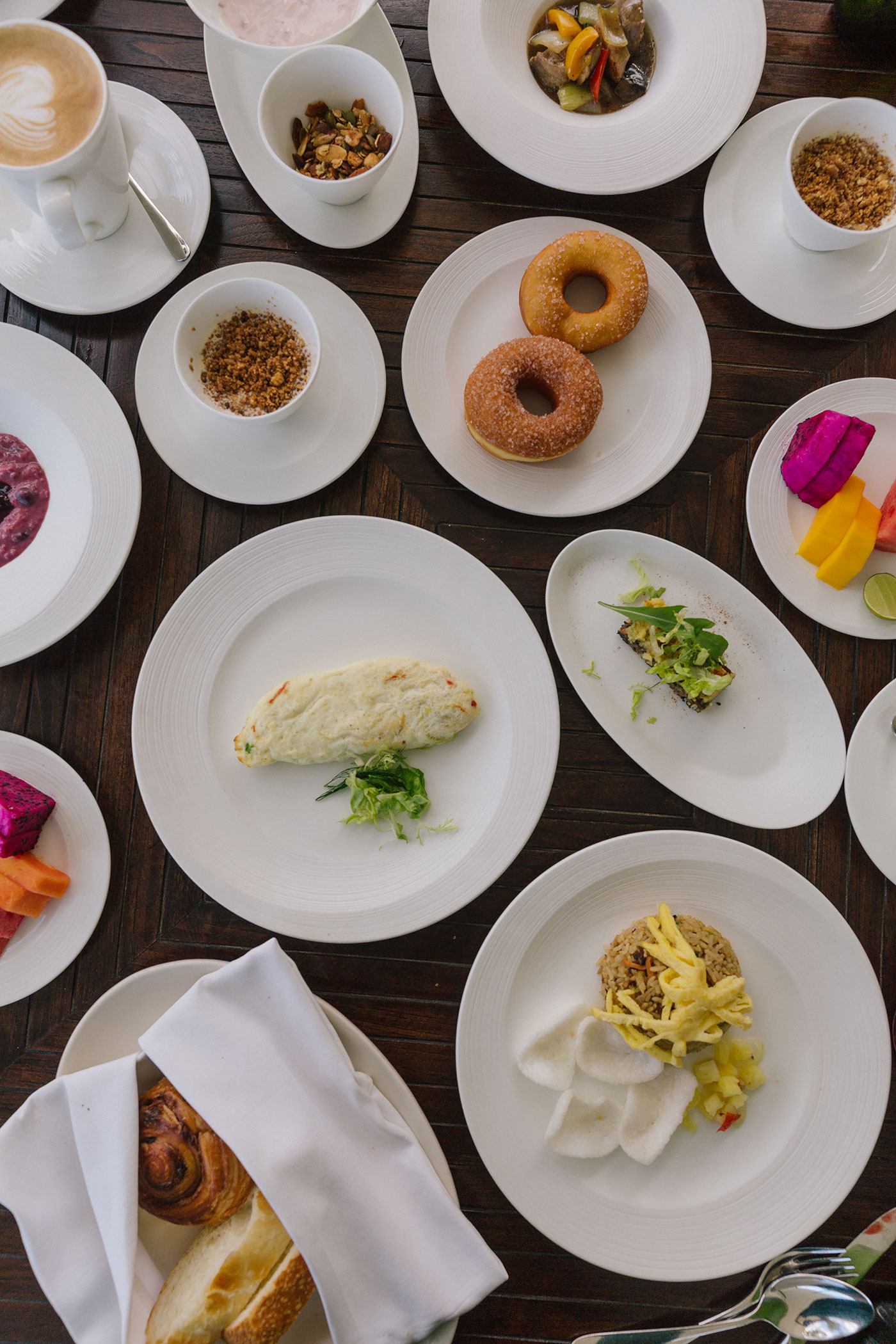 The next day, we each picked a different "breakfast in bed" spread: one healthy and one indulgent, and shared everything together by the pool.
Each Alila villa comes equipped with a handy tablet where you can order breakfast, room service and get updates to your villa inbox.
The custard was incredible and I loved that we got to each have fresh juice, coffee and tea. Yum!
If you're in the mood for Asian food, the second restaurant on site Warung serves beautifully elevated Indonesian cuisine.
ADVERTISEMENT
---
---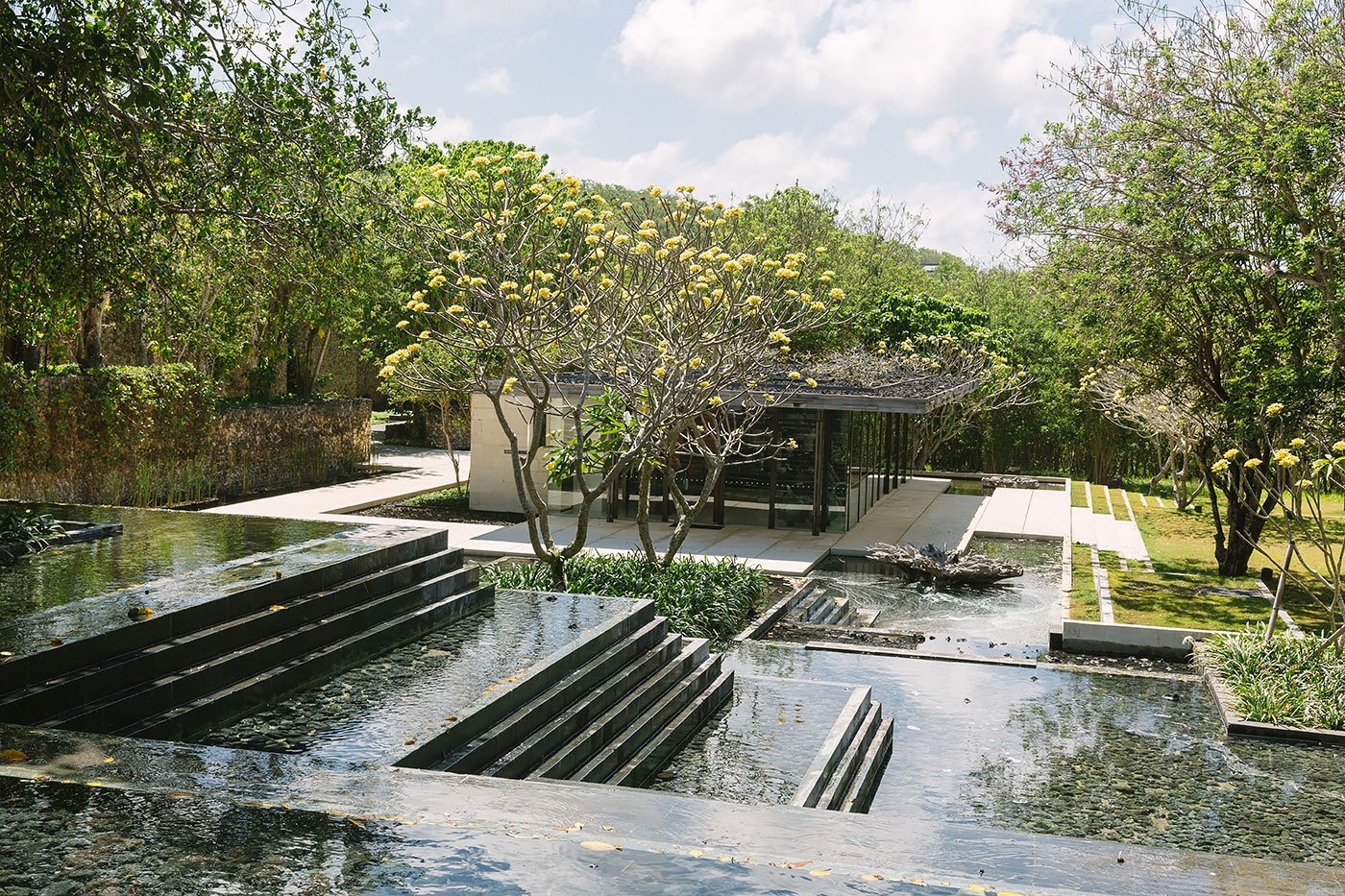 The Facilities
There's a large library with books, computers and lounge chairs for guests to relax as well as an on-site gym.
Yoga is conducted each morning from 7:30am – 8:30am with stunning views out on the water.
The Beach
You can also access the beach from Alila Villas Uluwatu, but it's about a 600 step descent down to the waves (and back up).
We meant to do this and simply forgot, as the gorgeous infinity pool and private in-room pool dominated our attention.
ADVERTISEMENT
---
---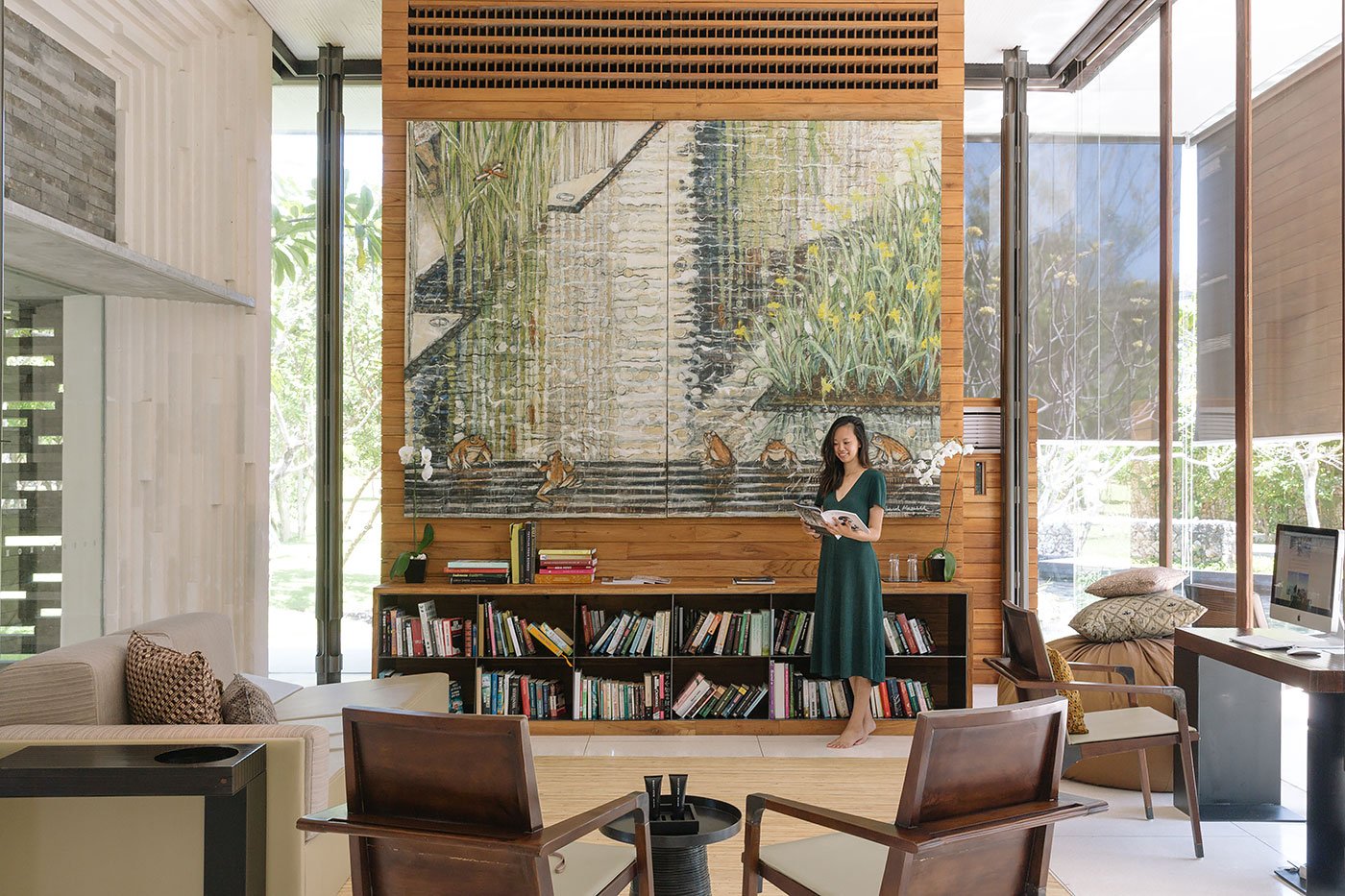 Despite the property being completely booked during our stay, the layout of Alila Villas is a modernist jigsaw-like space of cool stone hallways and tranquil flowing water gardens.
So it felt like we were the only guests!
The property was designed by award winning Singapore architecture firm, WOHA architects, who are well versed in crafting innovative designs against tropical backdrops.
Perhaps the best part of seeing the incredible modernist design?
ADVERTISEMENT
---
---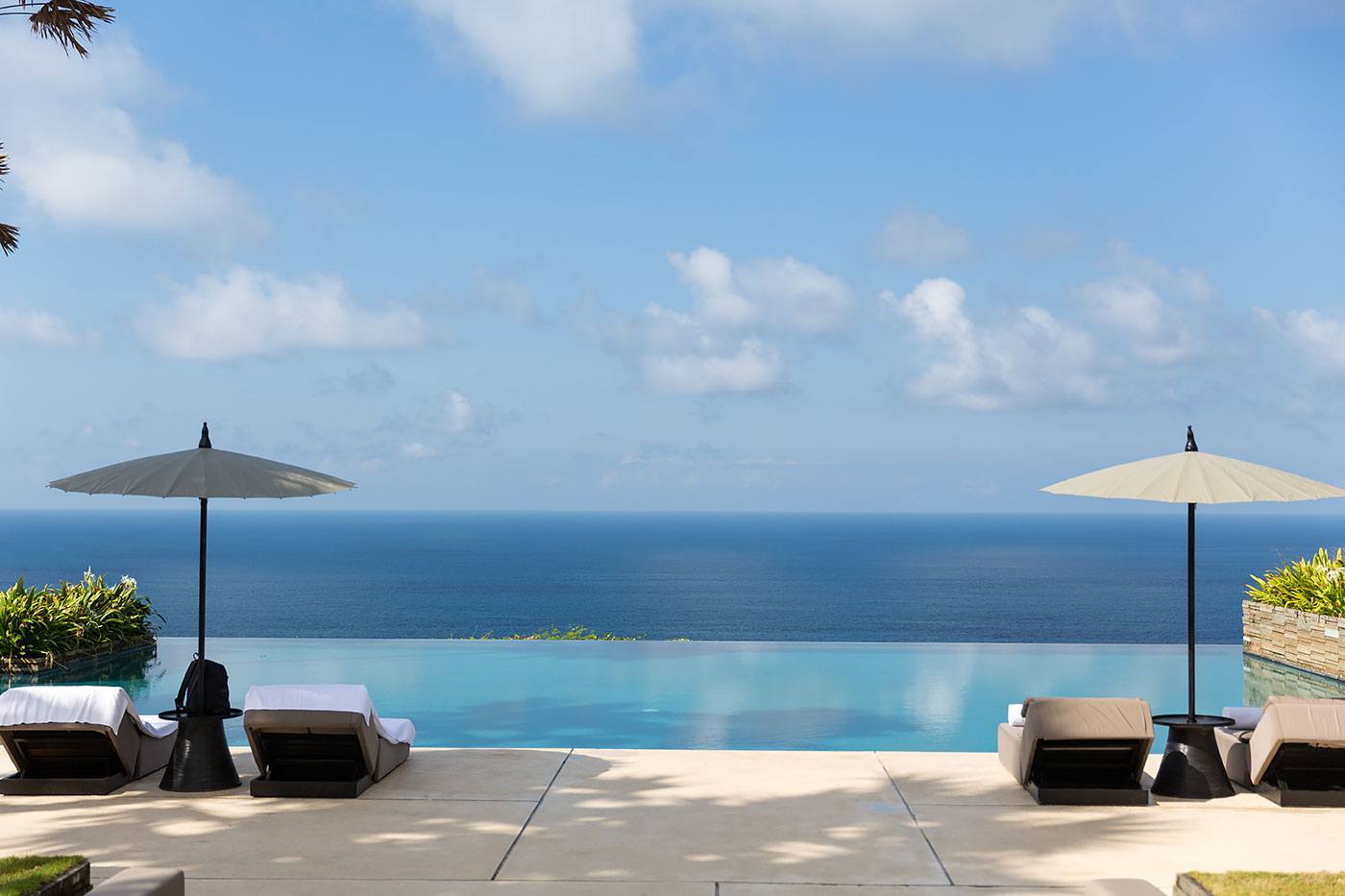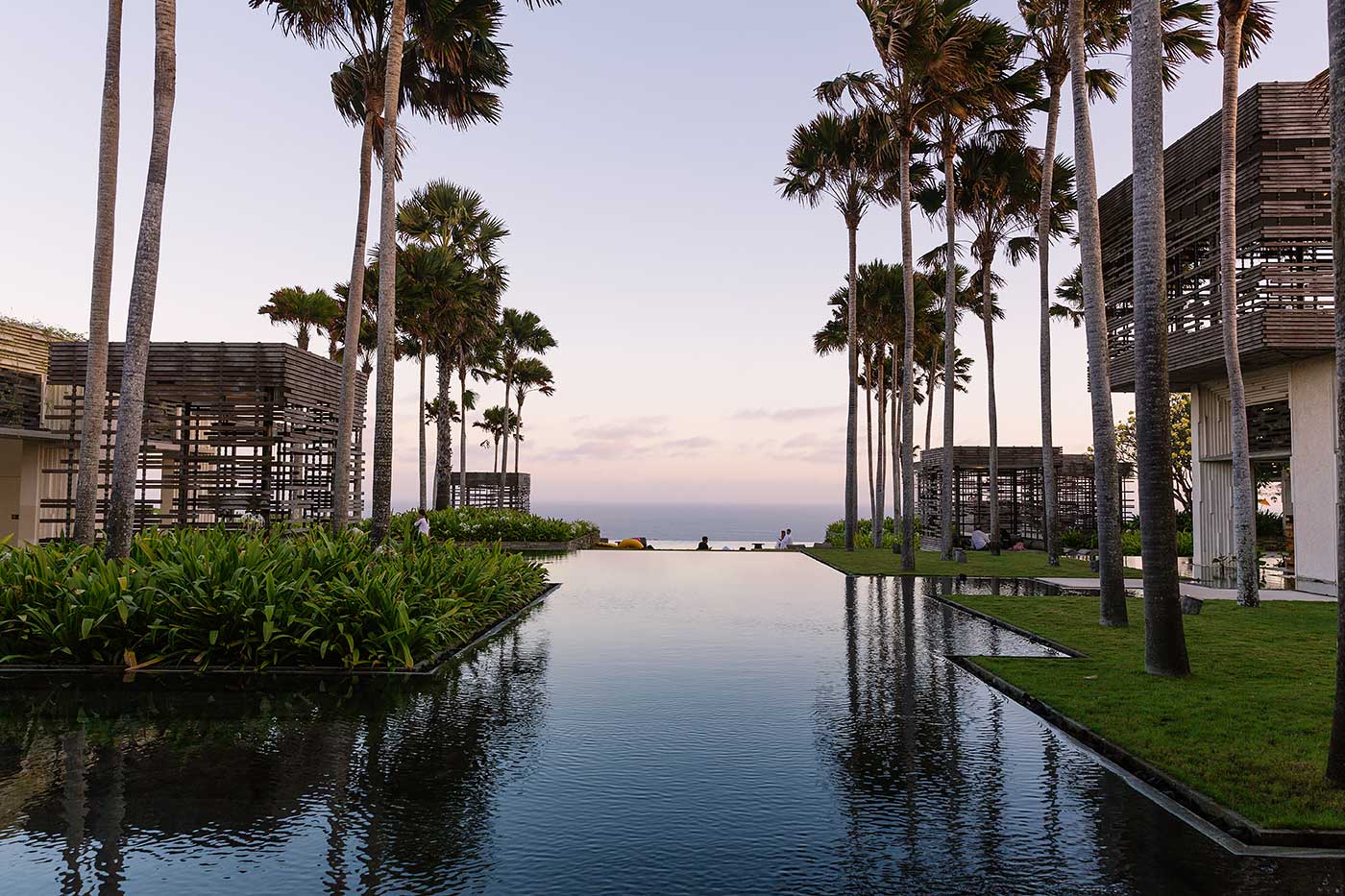 Discovering that Alila Uluwatu was the first hotel in Indonesia to receive the highest certification by Green Globe for Environmentally Sustainable Design.
Finally, Alila Uluwatu resort seems to be quite popular with couples getting married.
We saw 2 different weddings during our stay and also a gorgeous series of wedding photos shot on the property in the villa magazine.
ADVERTISEMENT
---
---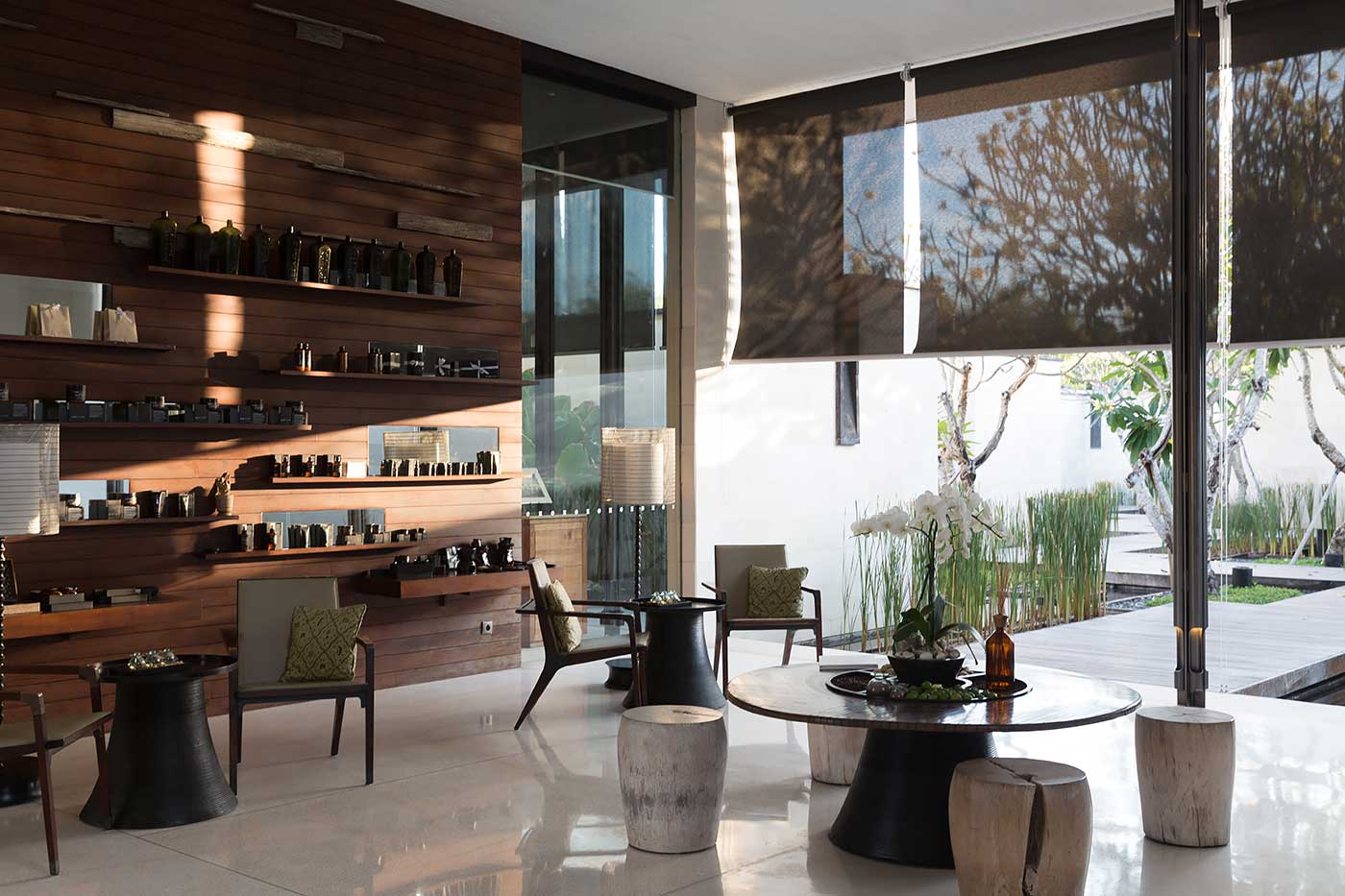 Checking Out
We didn't want to leave but all good things must come to an end…
On check out day we made the most of our stay by relaxing in our private pool in the morning, having a leisurely in-villa breakfast and taking long soaks in the relaxing tub.
Then it was time to check out and head home!
We finished our 2 week stay in Indonesia and were ready to head to the airport. Luckily Alila Villas Uluwatu is conveniently located just 45 minutes from Ngurah Rai International airport (Denpasar) and the hotel graciously included airport transfers for our visit.
Until next time!
ADVERTISEMENT
---
---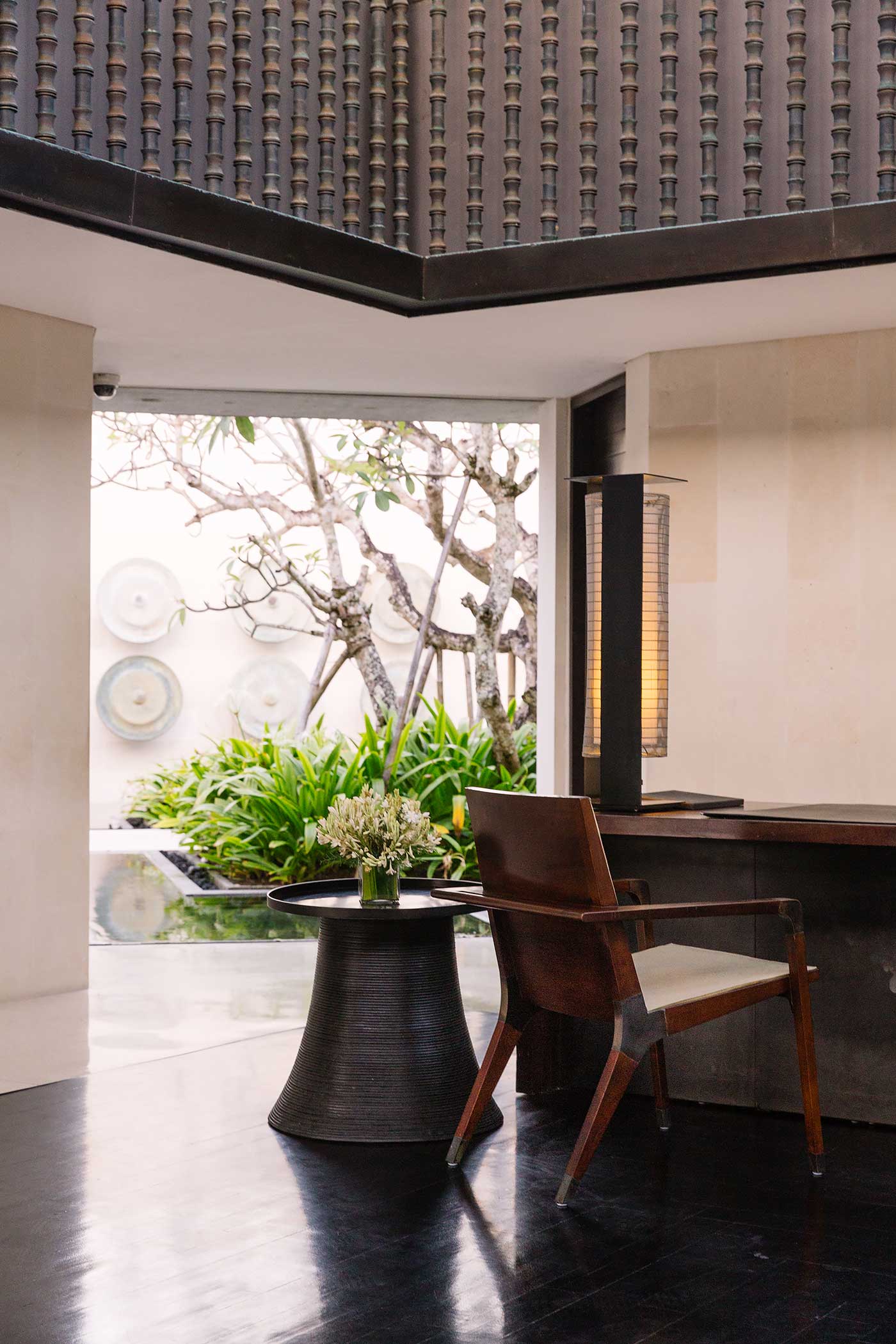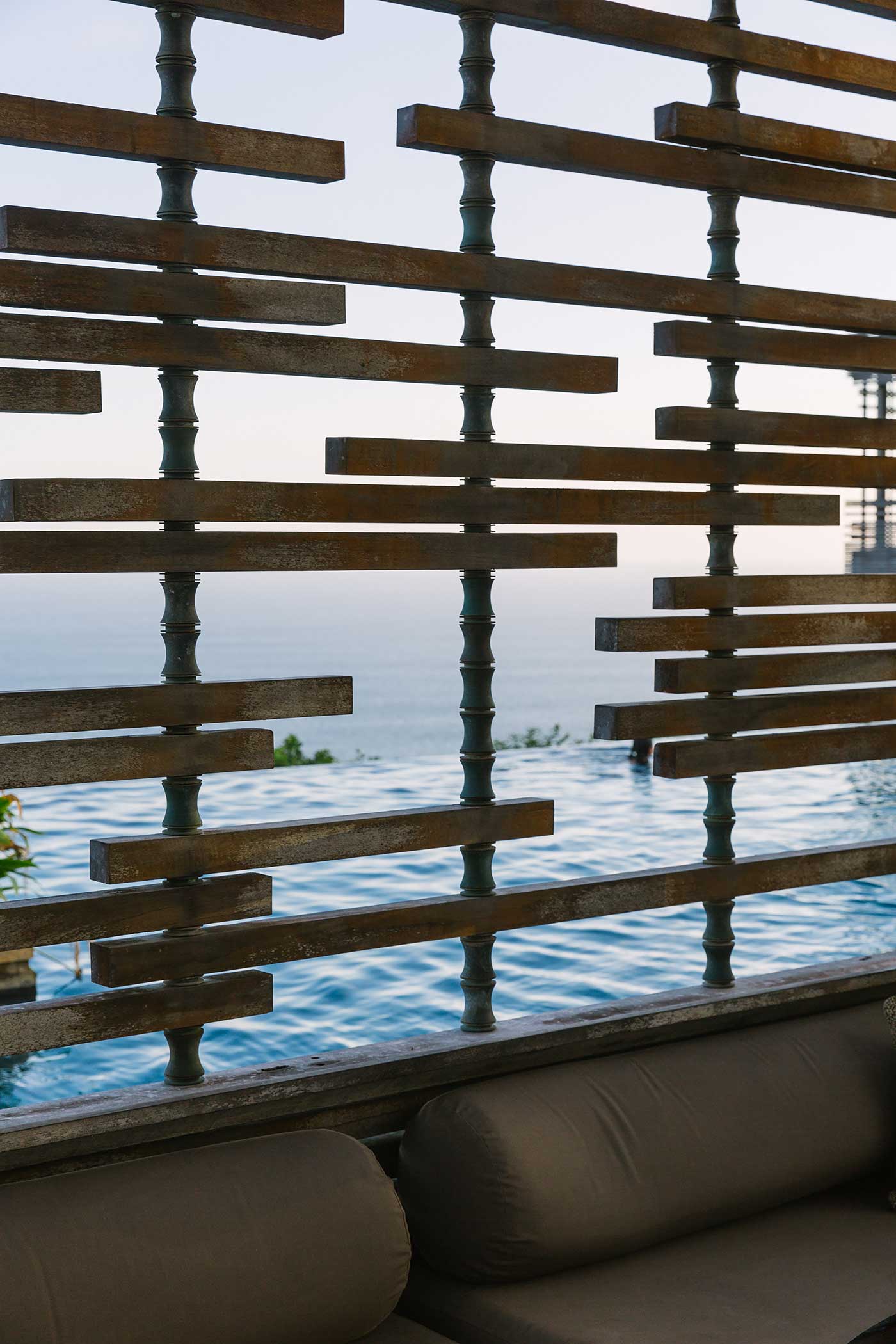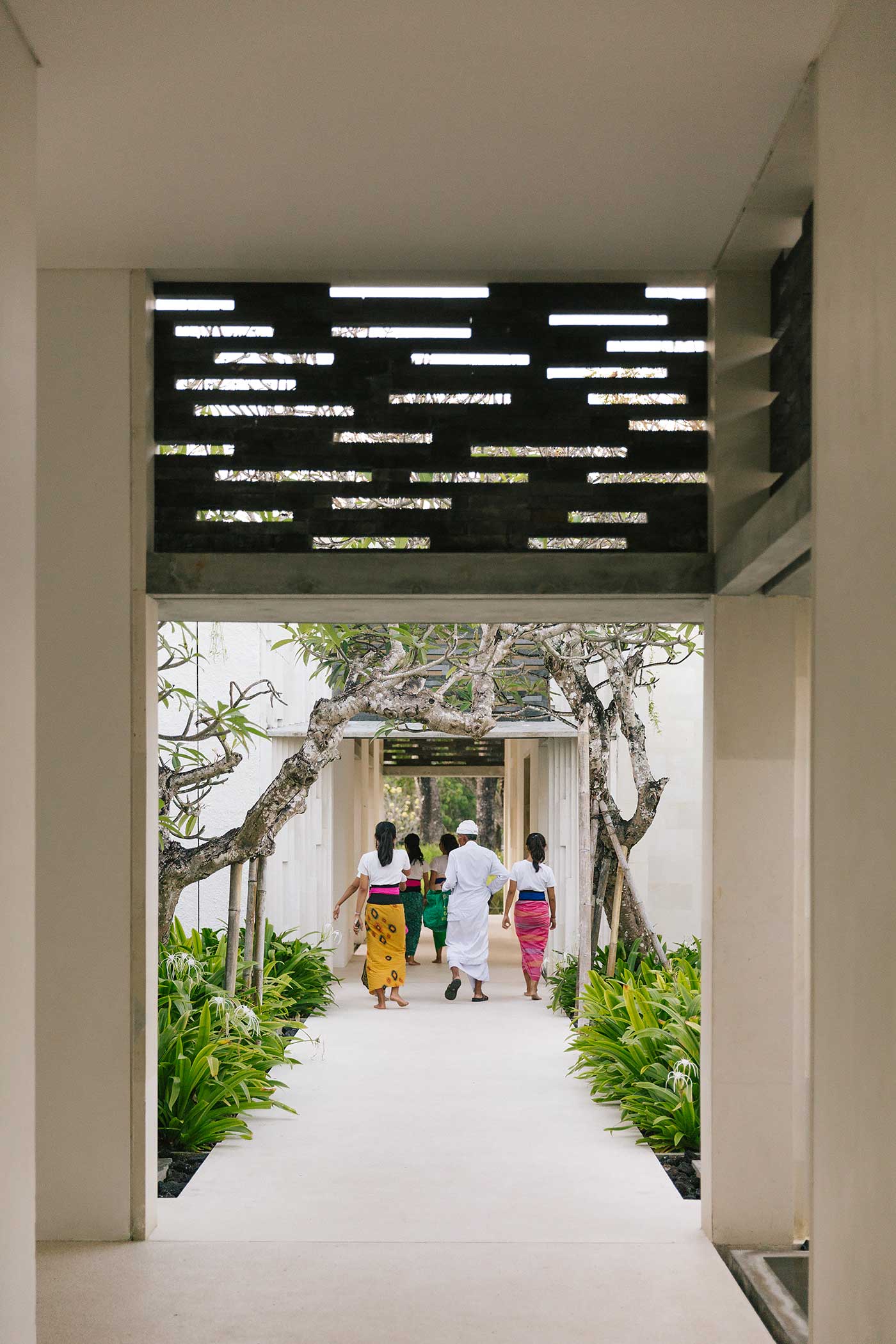 Lastly, if you're in Bali make sure to explore the island!
It was very tempting to spend all our time in the magnificent villa but we did make sure to take day trips.
Note that if you're staying in Uluwatu, Uber cabs can't pick you up (but can drop off). Either rent a scooter, grab a taxi on the road or book a tour to handle all the transportation.
Recommended tours and things to do in Bali:
ADVERTISEMENT
---
---
What's the most incredible property you've ever stayed at?
Visiting Indonesia – Travel Planning Checklist
Go | From New York City, there are no direct flights to Indonesia but you can grab reasonably priced flights if you book early. Check often for routes and fares here. I've transferred in Doha and China and prefer Doha's modern airport via Qatar Airways.
If flying to Jakarta, fares will be slightly cheaper and from Indonesia's capital you can explore Bandung, Yogyakarta and Sumatra on short domestic flights. If your focus is Bali, note that flights from the the East Coast of the USA will be slightly more expensive and typically will involve a 2nd stopover in Jakarta anyway.
Getting Around | You can rent a motorized scooter to get around or book a tour to handle transportation if you're not comfortable. Taxis and Ubers will work in some areas, but not all. Gojek is a popular app for moped taxis. Jakarta and Bali have especially terrible traffic.
Stay | I highly recommend 'hotel hopping' Bali – the island is quite large and different neighborhoods have their own characteristics. Bali is also a fantastic place to splurge on a luxury resort – the options are endless, the views are unbeatable and the food is divine. We loved both Alila Villas Uluwatu and the Sofitel Nusa Dua.
Airbnb is a great way to stay in luxurious Balinese resorts for discounted rates – especially if you're traveling with a group. Many have spacious villas and beautiful pools.
Pack | Bring light fabrics and traditional summer wear for Bali along with mosquito spray. If you intend to visit Indonesia's other cities and famous temples, bring modest clothing. Indonesia is the world's largest Muslim country and can view short shorts and mini skirts as impolite. You can read my complete Bali packing list here.
Protect | Lastly, be sure to visit Indonesia with travel insurance. Whether you get injured and need to be hospitalized, or your phone gets stolen, travel insurance will help when you need it most.
I ended up getting seriously ill and visiting the hospital while in Solo, Indonesia and being taken care of was a lifesaver. Get a quote for your trip here.
You Might Also Enjoy:
Indonesia Vacation Planning Articles
Quick Guide: The Ultimate Indonesia Travel Guide
When is the Best Time to Visit Indonesia
At a Glance: 50 Incredible Things You Can Only Do in Indonesia
An Off the Beaten Path Itinerary: 2 Weeks in Indonesia
Java
Yogyakarta : 10 Highlights from Java's Cultural Center
UNESCO World Heritage: Exploring Borobudur & Prambanan Temple
Bandung Don't Leave Without Seeing These 7 Sights
Visiting Bali
Bali Packing List: What to Wear in the World's Largest Muslim Country
Where to Stay: Bali's Best Neighborhoods
Luxury Resorts in Bali with Epic Swimming Pools
Hotel Review: Alila Villas Uluwatu
More Beautiful Islands
A Raja Ampat Travel Guide: Scuba Diving, Hiking & How to Get There
Sun, Surf & Sea: Visiting Lombok & The Gili Islands
Follow me @Sher She Goes on