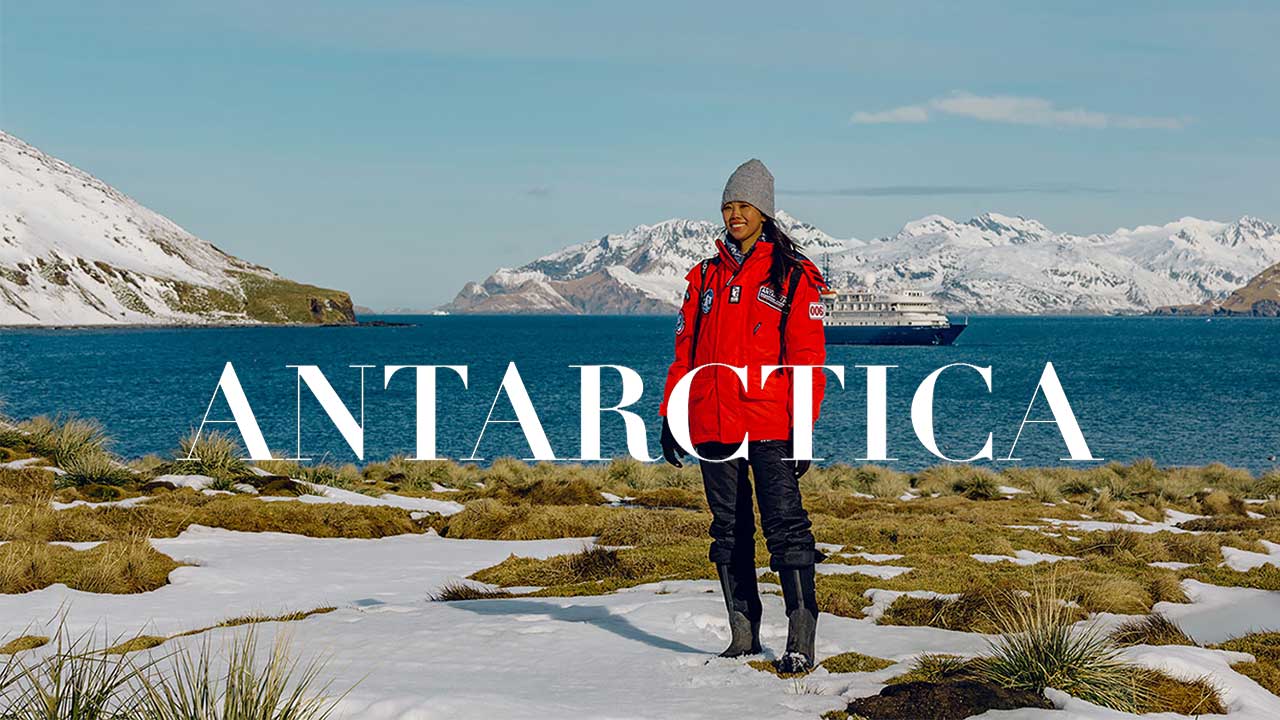 Antarctica Vlog
It's here! Our first video taking you behind the scenes of our Antarctic expedition cruise.
We filmed this at sea while on our way from South Georgia to Antarctica to give you a look at our cabin, daily schedule and more!
If you enjoy the video, please give it a 'like' and subscribe on Youtube :) Thank you!
Antarctica Cruise: What You NEED to Know! | Vlog
ADVERTISEMENT
---
---
Curious about exploring the Antarctic? Read all about our itinerary, landings and cruise experience with the travel guides below.
Visiting the Falkland Islands – Trip Planning Checklist
We explored both the Falklands and South Georgia on a cruise with Poseidon Expeditions. Expedition cruising is unique – landings depend on wind and wave levels so every trip is different! On our voyage, we had the opportunity to land at beautiful, remote sites on both East and West Falkland and see penguins, seals and bird life up close.
If you're interested in booking an Antarctic cruise, Poseidon is offering our readers up to a 15% off discount on select voyages. Email us for more info!
Getting Around | The Falklands is a remote place. Since we explored via cruise, our transportation and accommodation were taken care of in style. If exploring on your own, you can book helicopter service or airfare on the national carrier FIGAS.
Insurance | You don't want to risk injury in one of the most remote places of the world! Airlifts to a hospital from the Antarctic can cost a fortune, so it is mandatory to purchase travel insurance of least $200,000 for expedition cruising. Luckily, we didn't have any incidents but better to be safe than sorry! Get a quote for your trip here.
You Might Also Enjoy:
Antarctica Vacation Planning
Antarctica VLOG: A Day at Sea on Board an Expedition Cruise!
Falkland Islands
9 Beautiful Places to Visit in the Remote Falkland Islands
The Best Things to See & Do in Port Stanley
5 Penguins You'll Discover in the Falklands!
South Georgia & the South Sandwich Islands
A Visit to South Georgia: Ice, Isolation & Incredible Wildlife
Visiting the Abandoned Town of Grytviken
Follow me @Sher She Goes on