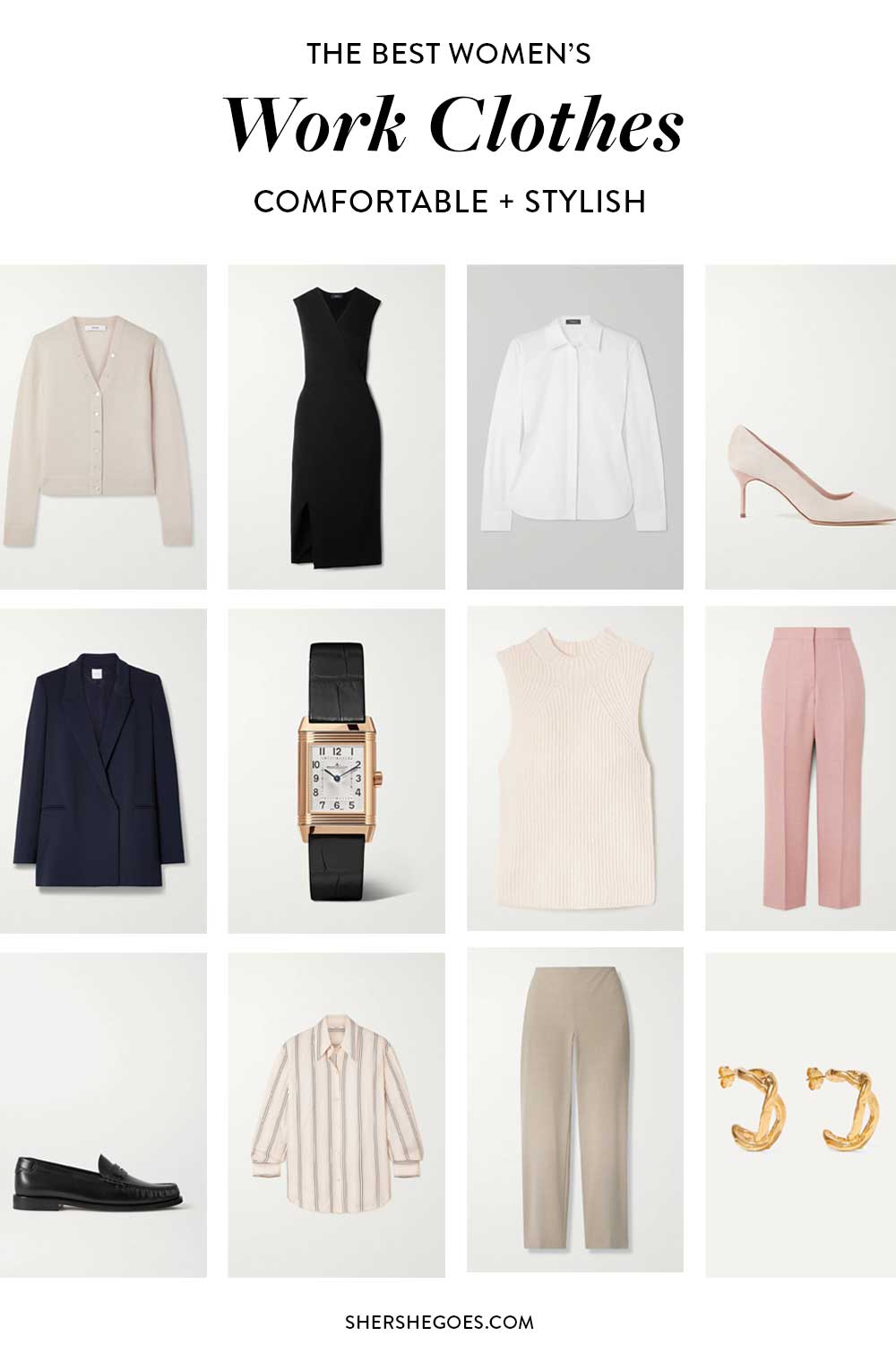 Stylish Work Clothing
By now, you've probably gotten a memo that remote work is about to end.
After a year of comfy lounge pants and waist-up zoom clothes, it's time to face the music. Whether you look forward to getting dressed up again, or dread finding new work clothes to fit your post-pandemic bod, we can help!
Here's a paired down work capsule wardrobe and where to find the most stylish work basics!
ADVERTISEMENT
---
---
Keep reading, or pin this article to save it for later ⇟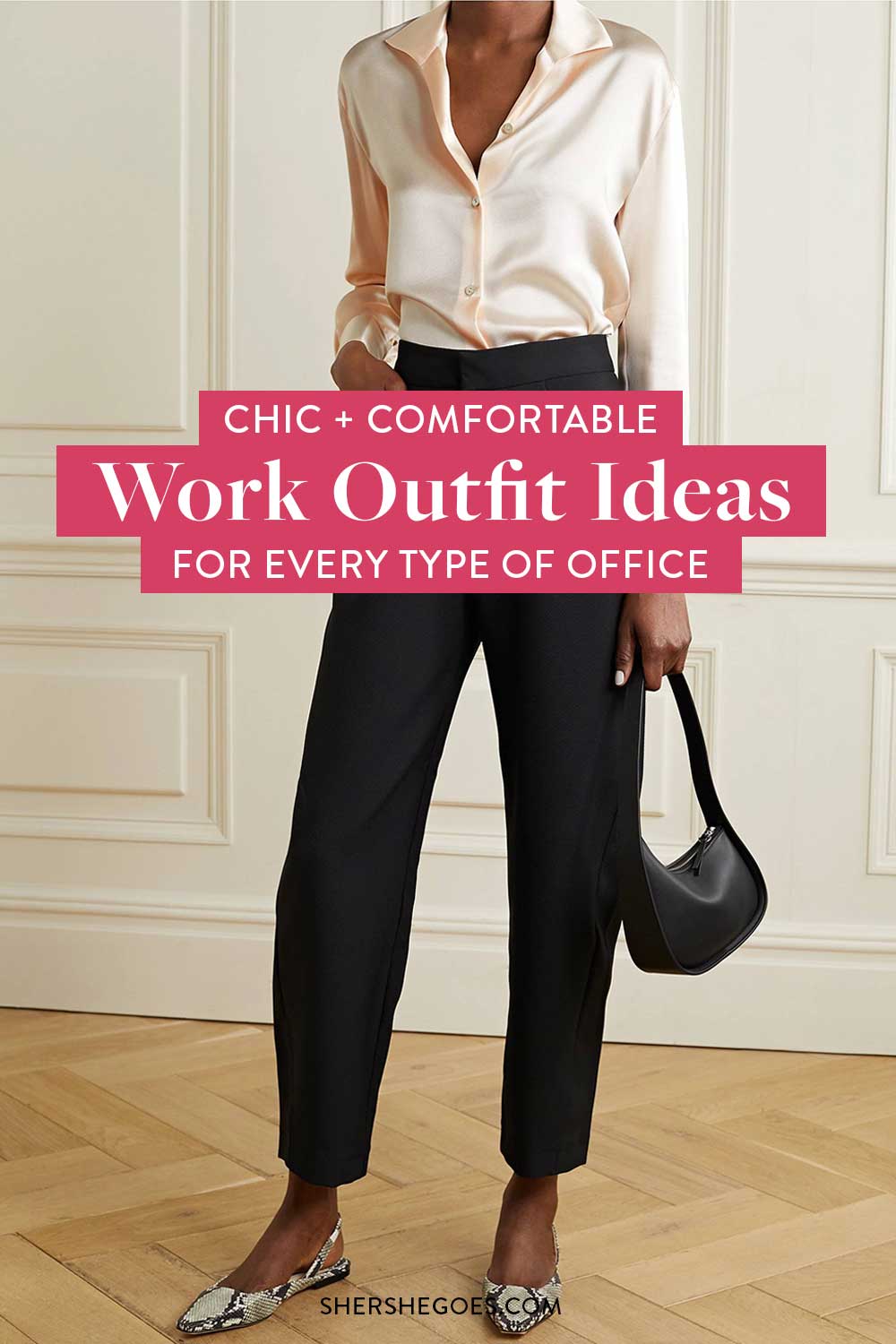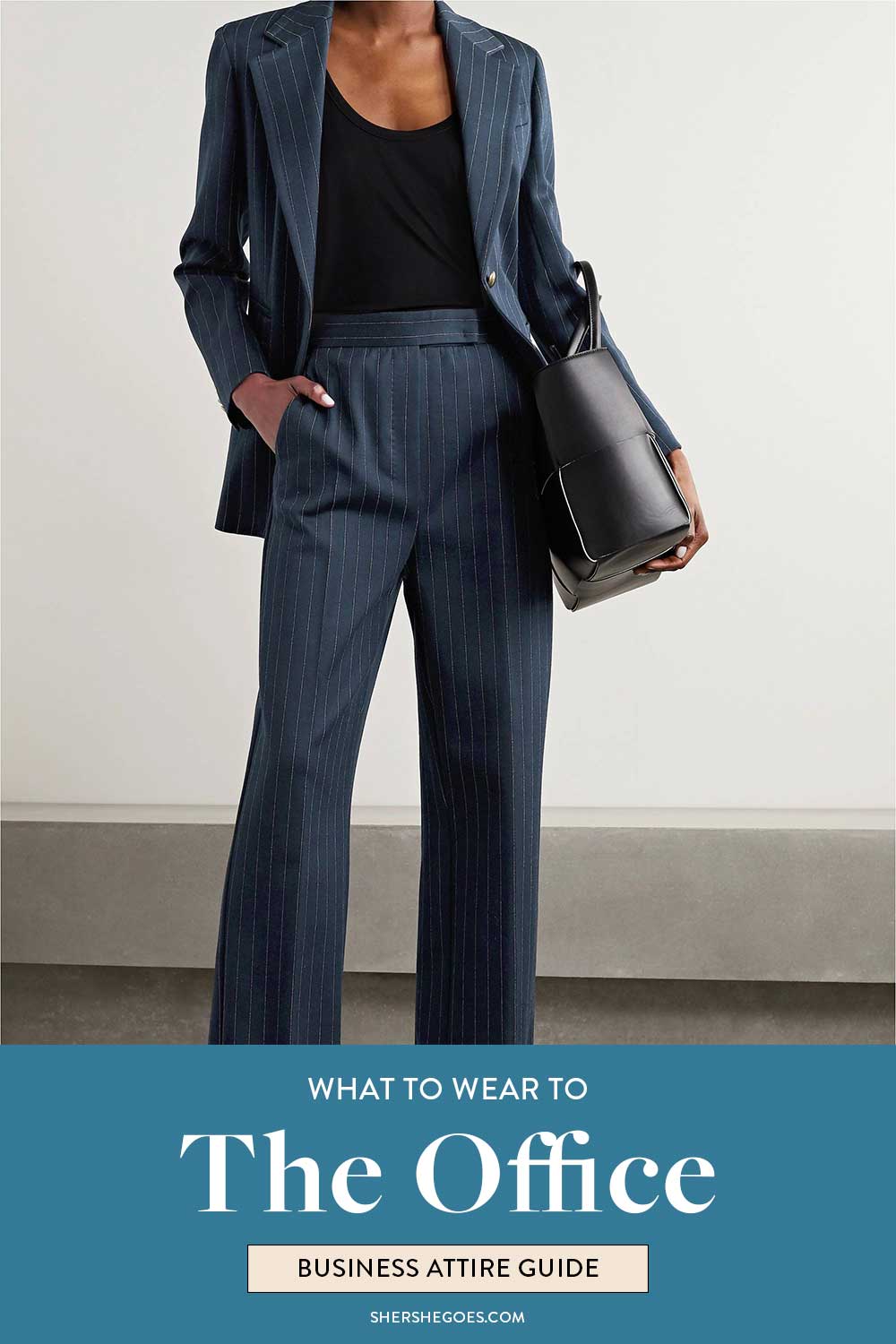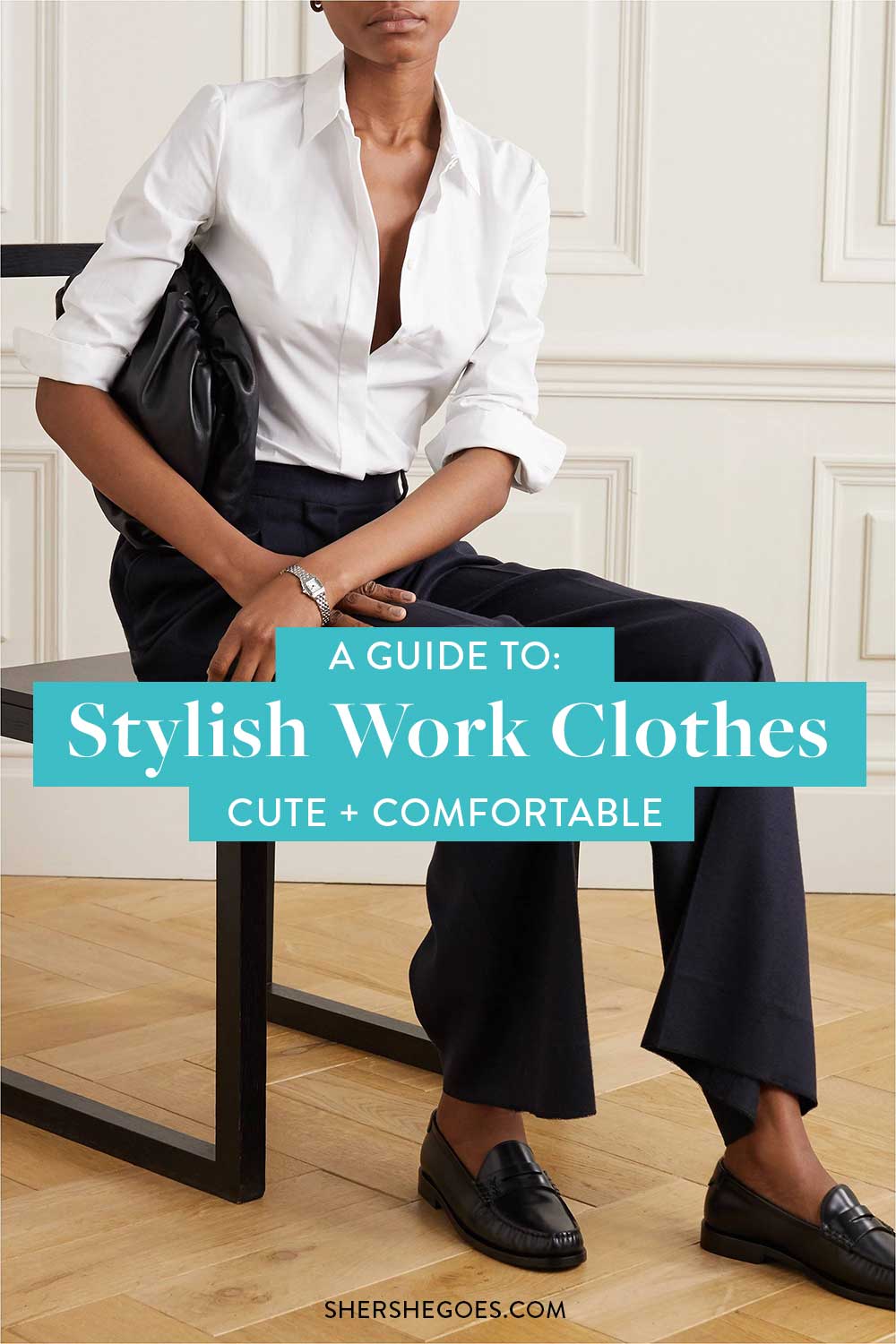 ADVERTISEMENT
---
---
Work Clothes for Women
No matter your dress code, here are some suggestions for stylish work clothing to get you inspired to head back to work!
Cute Work Clothes
ADVERTISEMENT
---
---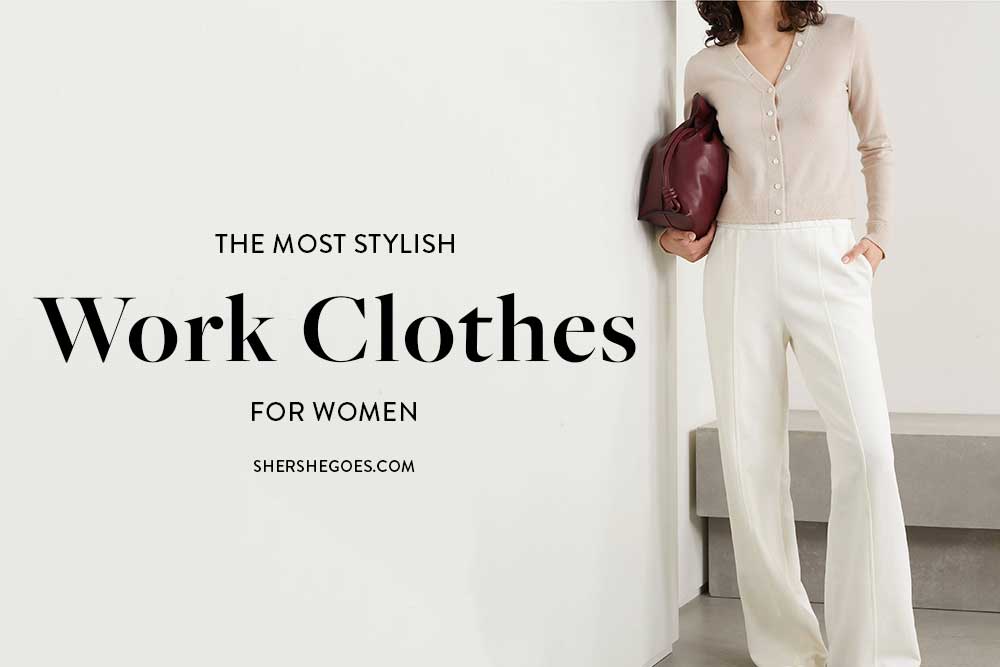 The Best Work Clothes for Women (2023)
Best Work Blazer: Madewell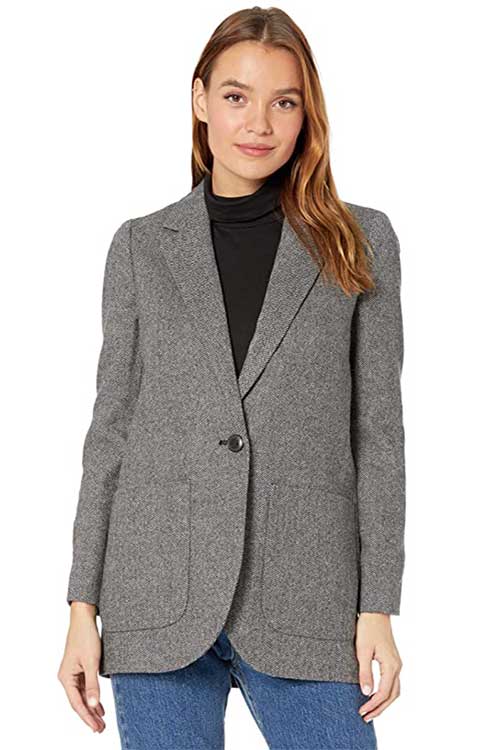 Every closet can use a great blazer.
This option from Madewell is conservative enough to wear to work, but just different enough to also wear to brunch on weekends.
With a single button closure, deep vertical pockets and a trendy oversized fit, it's the perfect jacket to get you excited to head back to the office.
ADVERTISEMENT
---
---
Best Work Blouse: Nic + Zoe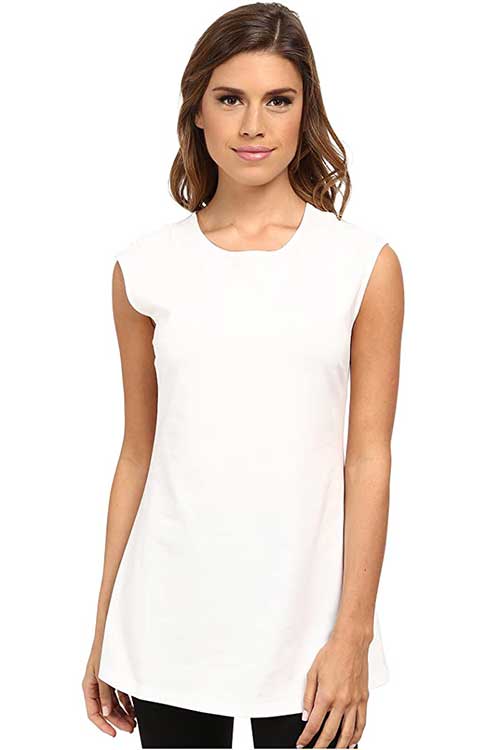 Men rely on button down shirts, but I've always thought women looked better in flowy blouses.
This simple work blouse from Nic + Zoe is stylish, classy and easy to dress up or down. Pair it with straight leg jeans if you work in a casual environment, or add slacks and simple nude pumps for a more formal workplace.
Best of all, it's made from a high quality thick fabric that isn't see through.
It has a nice weight that drapes flatteringly on your body and fits all body types!
ADVERTISEMENT
---
---
Best Sweaters: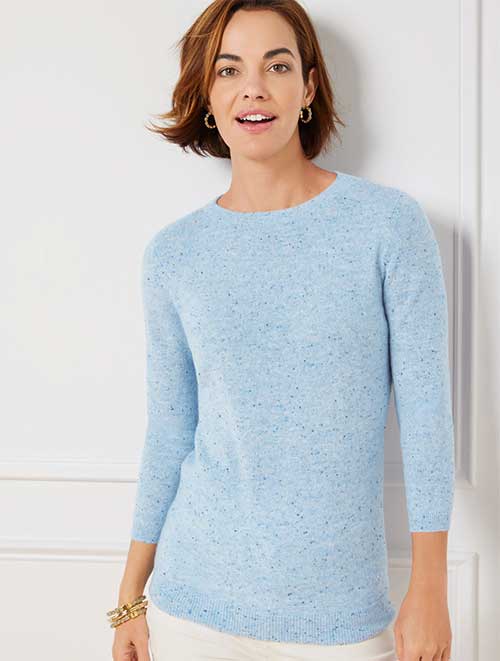 Talbots makes really comfy, luxurious cashmere.
I have this 3/4 pullover crew from them that is a really eye catching soft blue. Talbots' sweaters are always 100% cashmere, with yarn woven from high quality fibers so all their cashmere products are really soft and cozy!
ADVERTISEMENT
---
---
Best Cashmere Sweater for Work: Everlane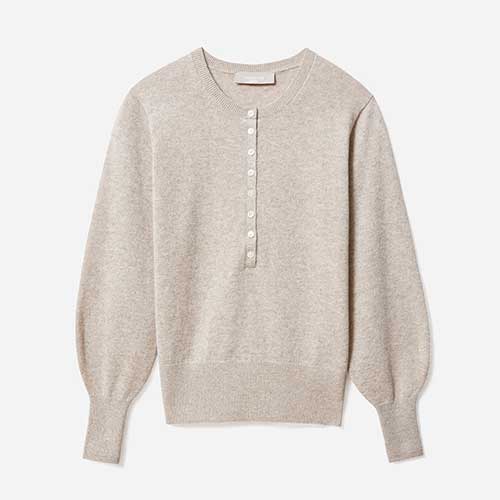 If your office loves to pump the air conditioning, chances are you layer just as much in summer as in winter!
Try a wool or cashmere sweater from Everlane to keep you stylish and warm. The brand makes high quality basics and affordable sweaters in a rainbow of colors.
Best of all, they offer inclusive sizing and a variety of sweater styles from cardigans to pullovers, you're guaranteed to find something you like!
ADVERTISEMENT
---
---
Best Work Pants: NYDG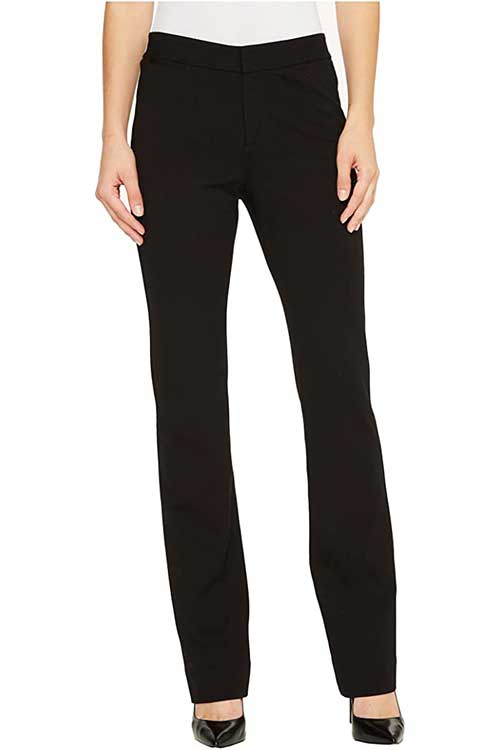 One of the hardest items to shop for in a work wardrobe?
Great pants!
These ponte trousers from NYDJ might make all your work shopping troubles disappear. With a high rise waist, bootcut leg and front pleat, these black pants are stylish, slimming and comfortable.
Best of all, they're made from the brand's patented 'Lift Tuck' fabric to help lift your bum and shape your curves so you stand a little straighter!
ADVERTISEMENT
---
---
Best Work Dress: M.M. LaFleur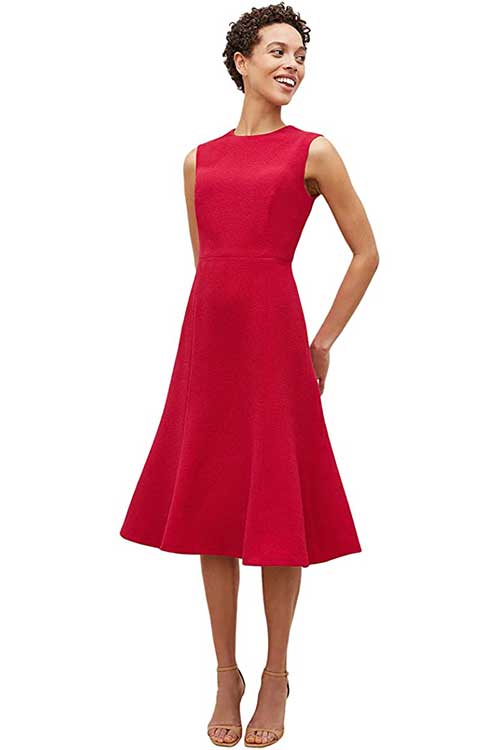 Personally, I love a great work dress.
When you dread hearing your alarm and want to snooze just 5 more minutes before tackling the crowded commuter lines, a one-and-done dress outfit is essential.
Work brand M.M.LaFleur makes some of the most flattering work dresses on the market – and this stunning midi length option is my favorite of them all!
The simple sleeveless bodice looks great on both full chested and small bust ladies, and the A line skirt is conservative but still feminine. Finally, the rich hibiscus color is a showstopper and the staccato fabric is just heavy enough to provide structure without bulk!
ADVERTISEMENT
---
---
Best Cardigan for Work: Eileen Fisher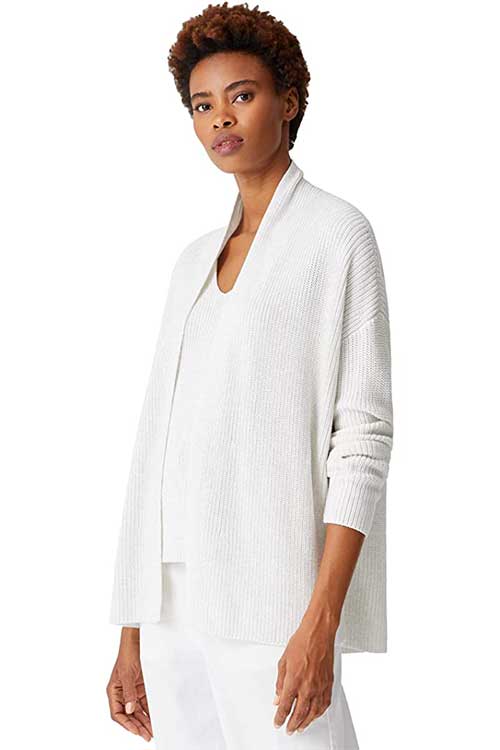 An open cardigan remains a work classic – easy to thrown on and off with the changing temperatures.
This gorgeous Eileen Fisher option is made from soft Peruvian organic cotton and just a bit of tencel for drape and comfort.
The long sleeves and boxy style are flattering on all body types and the soft muted color looks great with any outfit!
ADVERTISEMENT
---
---
Best Pumps for Work: Cole Haan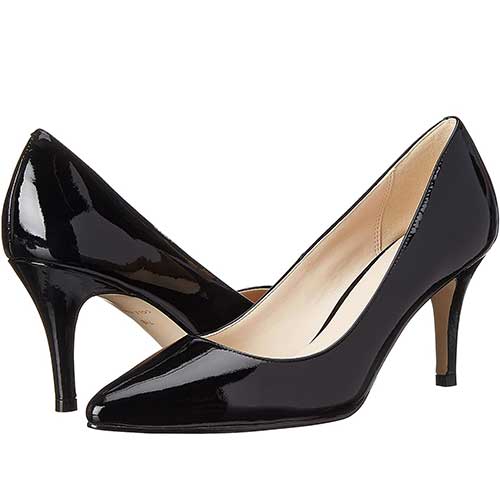 In all honesty, I can't remember the last time I've worn heels – but a good pair of work heels makes me feel a bit more prepared charging back to the office.
These simple black patent pumps from Cole Haan are comfortable, classic and not too high. They look great with dresses, trousers, pencil skirts – and even jeans for casual Fridays.
ADVERTISEMENT
---
---
Best Flats for Work: J. Crew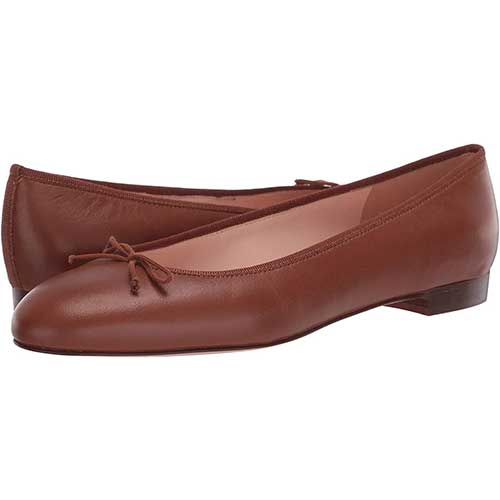 Lately brown has been making a comeback.
These adorable J.Crew ballet flats are the perfect shoe to wear this fall as offices open back up.
The timeless design will never go out of style and the Italian leather is comfortable and high quality.
ADVERTISEMENT
---
---
Shop Work Clothes for Women
---

ADVERTISEMENT
---
---
Read More: in our work wear series:
Wardrobe Staples
How to Look Stylish at Work: 7 Work Wear Staples
The Best Classic Sheath Dresses for the Office
How to Wear an Oversized Blazer
The Cutest Sweater Sets (to dress up or down)
Work Shoes
The Most Comfortable Heels (you can actually walk in)
The Best Classic Pumps to Wear to Work
The Cutest Cap Toe Flats
Review: Are Everlane's Best Selling Flats Worth Getting?
Affordable Workwear
Reviewing Amazon's Affordable Workwear Line
5 Amazon Work Dresses - budget friendly!
10 Work from Home Outfit Ideas
Formal Work Wear
What to Pack for a Business Trip
The Best Business Luggage (durable + carry on only!)
7 Cute & Stylish Laptop Bags
Follow me @Sher She Goes on