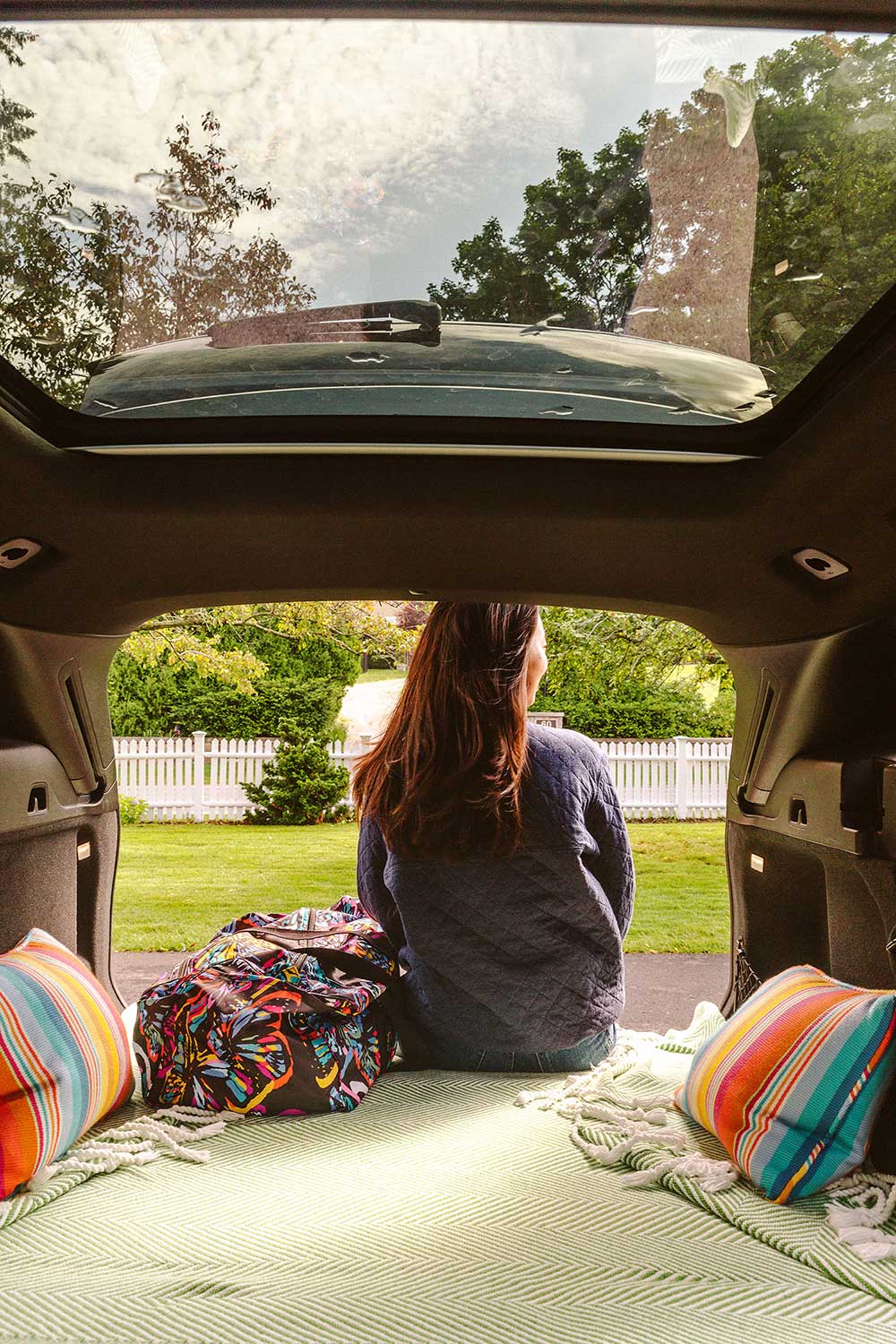 Best Weekender Bags for Women

ADVERTISEMENT
---
---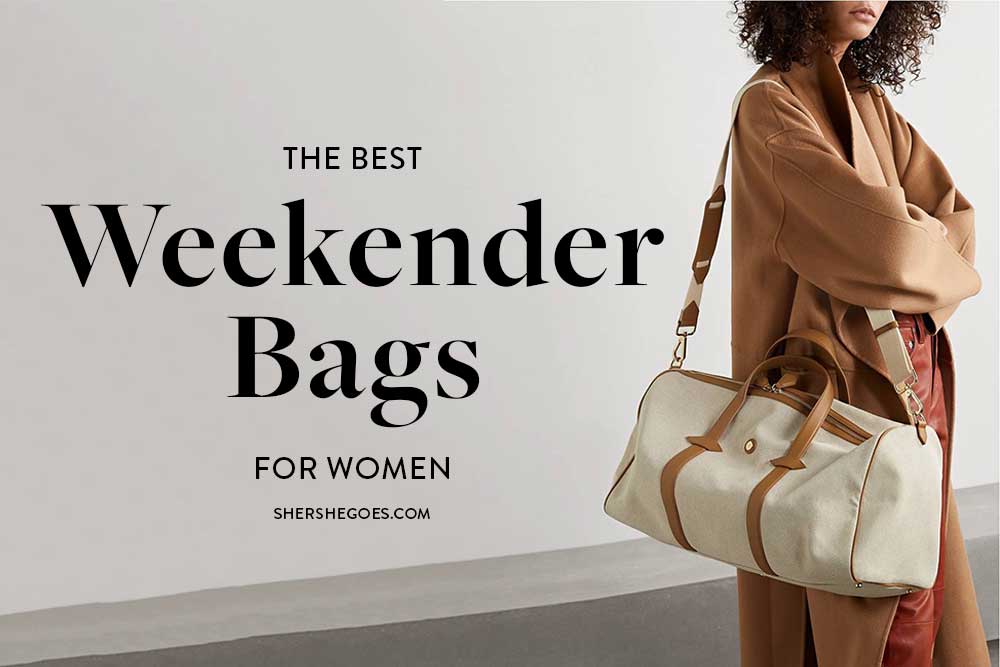 Weekender Bags
I used to love long 2 week vacations to Europe or Asia.
I'd jealously hoard my vacation days and carefully plan trips around holidays so that I could take 7 to 14 day trips and fully let loose from the stress of work.
But, the last year has changed my preconceptions about a proper holiday.
Now I'm all about a great weekend trip!
And that necessitates the perfect weekend bag. Something not too big and bulky (since you usually have to carry it quite a bit), something chic and something affordable. If you're hunting for the perfect long weekender bag, we've got you covered.
Here are some of the best duffels and travel bags to take on a weekend trip!
ADVERTISEMENT
---
---
Keep reading, or pin this article to save it for later ⇟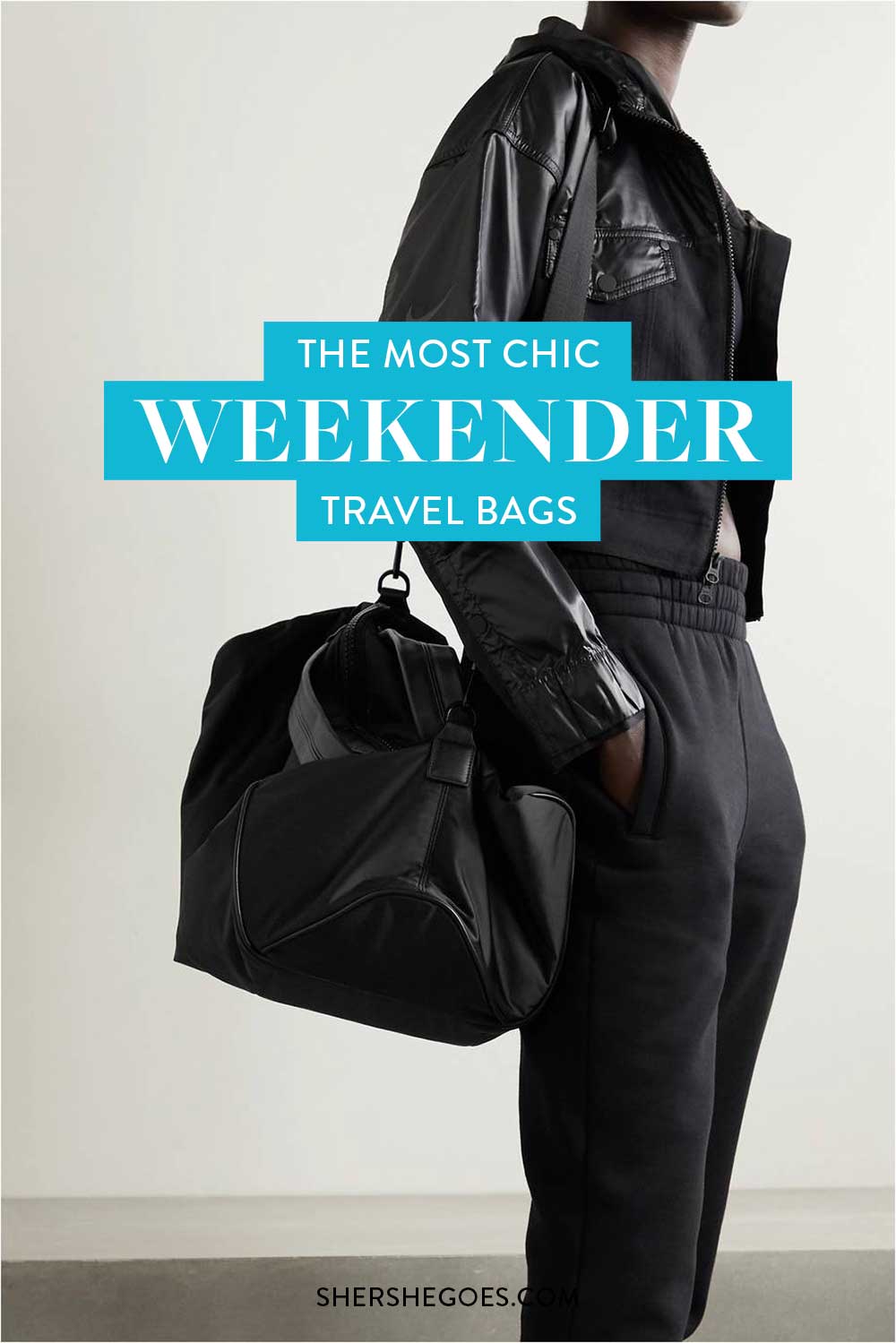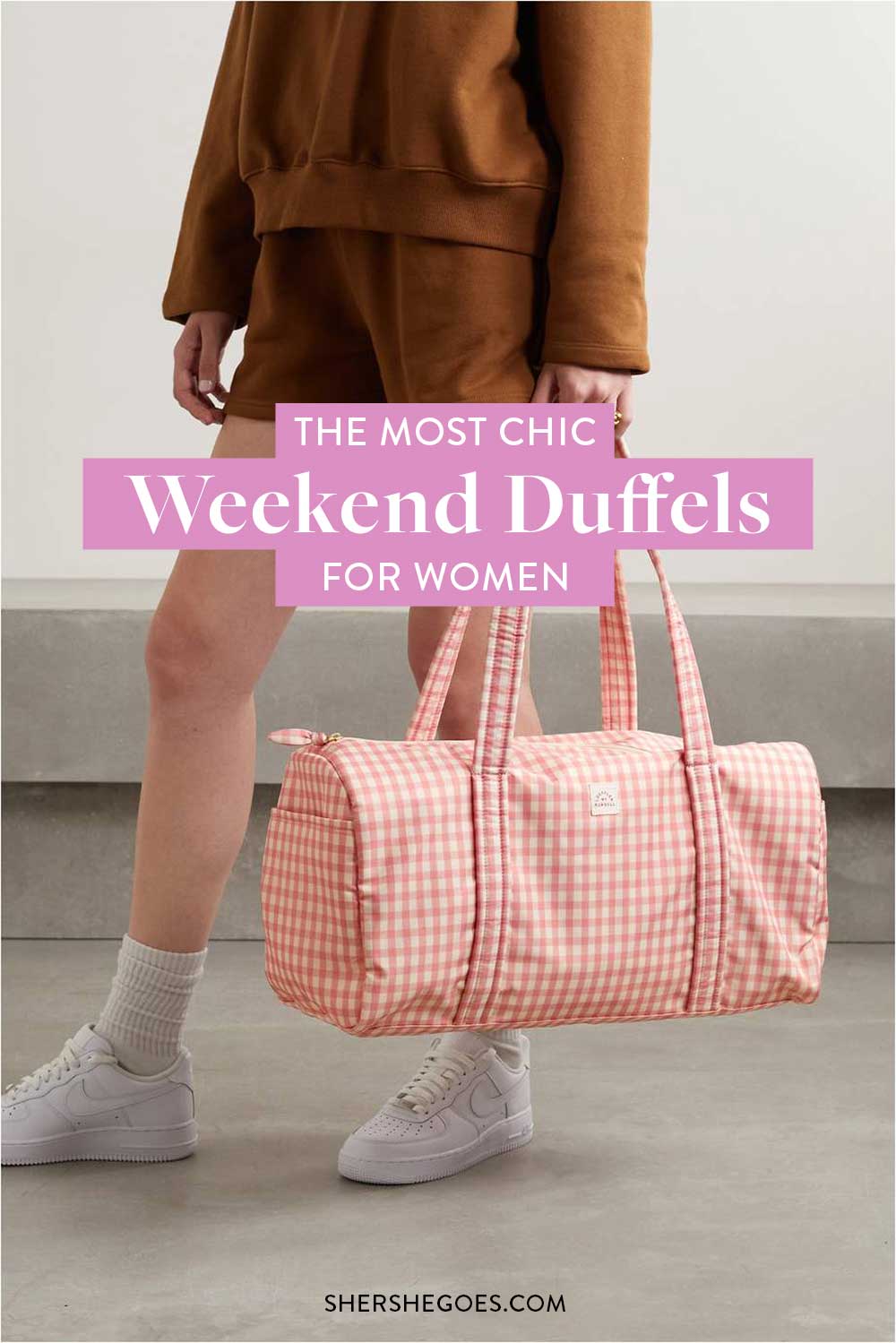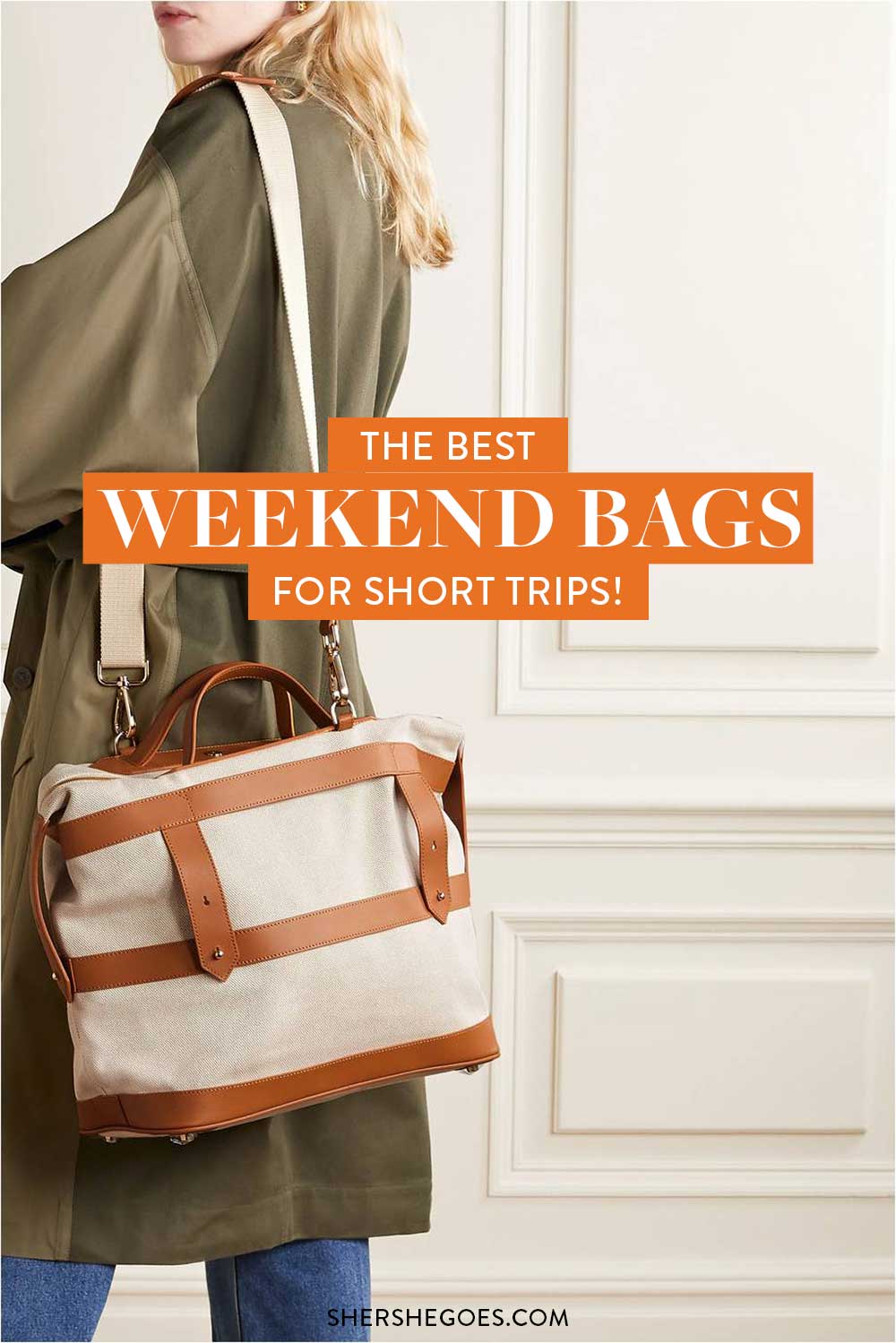 ADVERTISEMENT
---
---
Best Weekender Bag for Women (2023)
Most Affordable Weekender Bag for Women: Amazon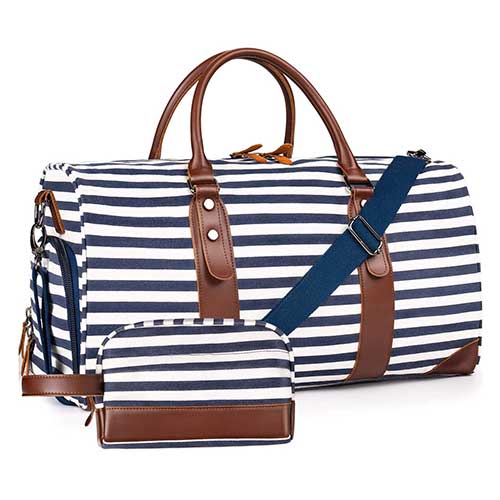 This large duffel bag from Amazon makes the perfect weekender bag.
It has a roomy main compartment that can easily fit 2-4 days of clothes, toiletries, electronics and shoes. There's 2 large outer pockets to hold essentials within easy reach and if you ever do need to take it on a flight, it's the perfect size!
It even has a luggage sleeve on the back to slide over any rolling bags and it has a shoe compartment on the other side to separate your footwear from your clean clothes.
Best of all, it's very organized as it comes with a small matching toiletry bag!
The stripes are adorable and it's budget friendly!
ADVERTISEMENT
---
---
Best Weekender Bag with Shoe Compartment: Bluboon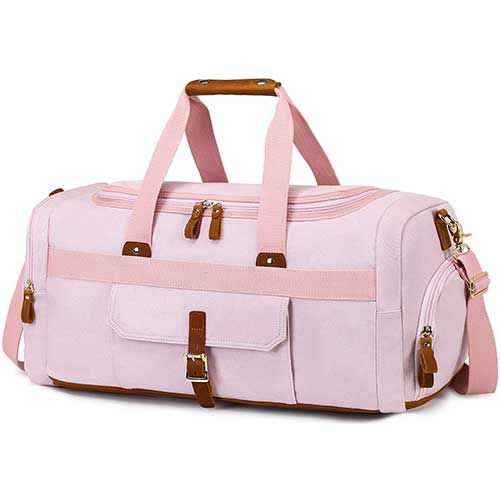 This is another great duffle that's cute and affordable!
It's made from sturdy canvas, with a bit of structure in it to protect your things, and nice leather trims that make it look quite elevated. There's even 4 metal studs on the bottom to protect the bag.
I love that it has a roomy interior, separate shoe compartment and looks so chic!
It also comes in lots of different colors.
ADVERTISEMENT
---
---
Best Lie Flat Weekender Bag: Vera Bradley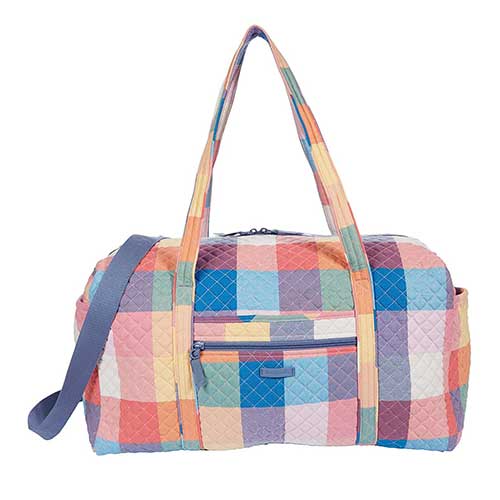 I brought a Vera Bradley duffel on my road trips to Maine and Nantucket and it was the perfect weekender bag!
The brand makes some of the largest duffels on the market and they can hold a ton. Clothes, shoes, layers, toiletries and everything you need for up to 7 to 10 days!
Best of all, their bags are really durable and available in tons of different vibrant prints, so you can find the perfect bag for your taste.
ADVERTISEMENT
---
---
Most Sustainable Weekend Bag: Fjallraven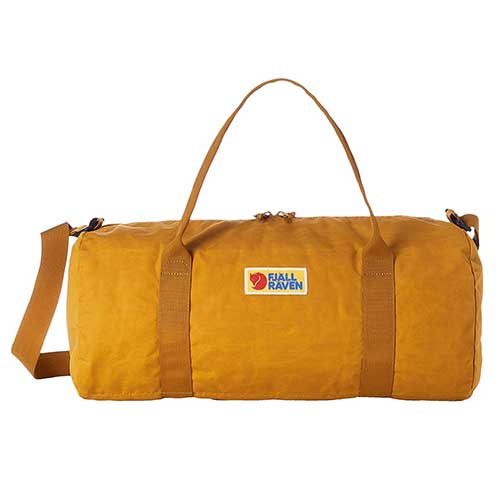 I love the vintage look of this Fjallraven duffel!
It's made from recycled organic cotton and is the perfect medium size for a short weekend trip. The main compartment zips close, and has an internal mesh pocket to hold toiletries.
It comes in a bunch of different colors and there's also a detachable shoulder strap so you can sling it crossbody!
ADVERTISEMENT
---
---
Best Small Weekender Bag: Herschel Supply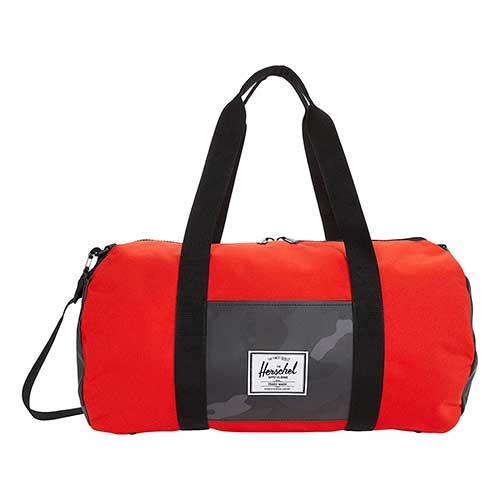 Here's another vintage inspired duffel!
This cute weekend bag from Herschel Supply is available in a couple different sizes and colors, depending on how long your trip is.
It has a roomy main compartment for all the essentials. The two carry handles make it easy to tote around, while the reinforced bottom provides extra durability.
The 50 liter option can fit about a week's worth of clothes and is quite roomy. It has a separate shoe compartment too!
ADVERTISEMENT
---
---
Most Stylish Day Trip Bag: Lipault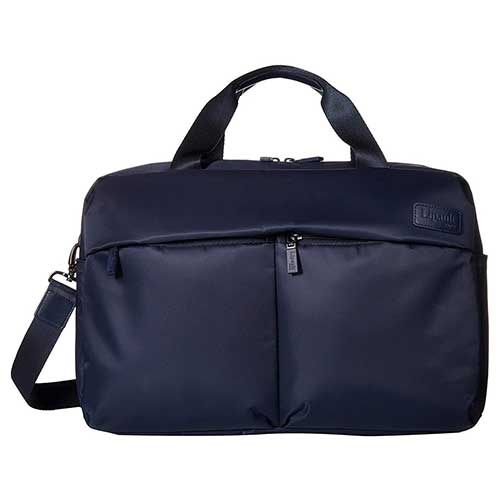 One of my favorite travel totes is from Lipault!
The brand makes really high quality, durable travel accessories with a simple French aesthetic.
Their 24 hour bag is made of lightweight nylon twill, so it's quite durable and long lasting. I've had my travel tote for 5 years, carting it all over the world, and it's only just started to show a small hole at the corner.
Their weekend bags are just as durable! I love how lightweight and sleek the bags look – they have a subtle sheen to the fabric that makes them catch the light.
Inside it has a roomy zippered interior as well as plenty of exterior zip pockets and side flat pockets for organization.
This would be a great day bag or weekender bag for short trips!
ADVERTISEMENT
---
---
Best Weekender Bag for Spirit Airlines: Narwey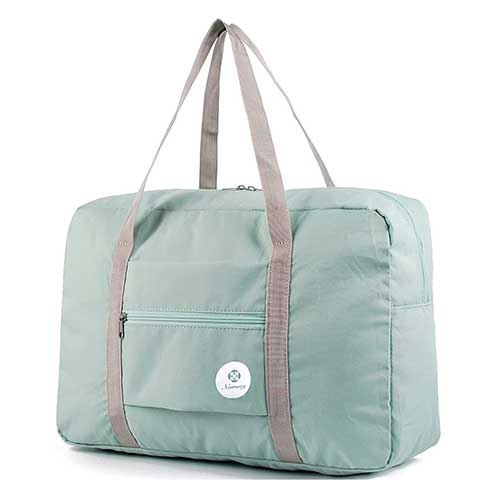 Sometimes you've planned the perfect weekend getaway, but your packing is limited by the airline.
If you're flying budget airlines like Spirit or Frontier, you might be surprised by how limiting their baggage policies are!
Luckily, we've solved the problem – just grab one of these simple nylon totes from Amazon.
They're made from waterproof, durable fabric and despite their small size, they're decently roomy inside! The 18 inch x 13 inch bag can be placed under the plane seat without incurring Spirit baggage fees.
There's a luggage strap to slip it over suitcases and an external pocket for quick access for your must-have items (wallet, keys, phone).
Best of all, when it's not in use it folds down to a tiny compact flat bag!
ADVERTISEMENT
---
---
Shop Overnight Bags
---

ADVERTISEMENT
---
---
Read More: in our event style series:
What to Wear to Weddings
The Best White Jumpsuits for Brides
The Best Sheath Dresses for Wedding Guests
Dresses
The Cutest Midi Dresses for spring & summer
The Prettiest Square Neck Dresses *cottage core*
The Best Fit and Flare Dresses - flattering on every body type
The Most Stunning Formal Dresses you won't believe are on Amazon!
Holiday Season
The Best Ugly Christmas Sweaters - festive & themed!
The Best Amazon Holiday Dresses - cute, but affordable!
Follow me @Sher She Goes on