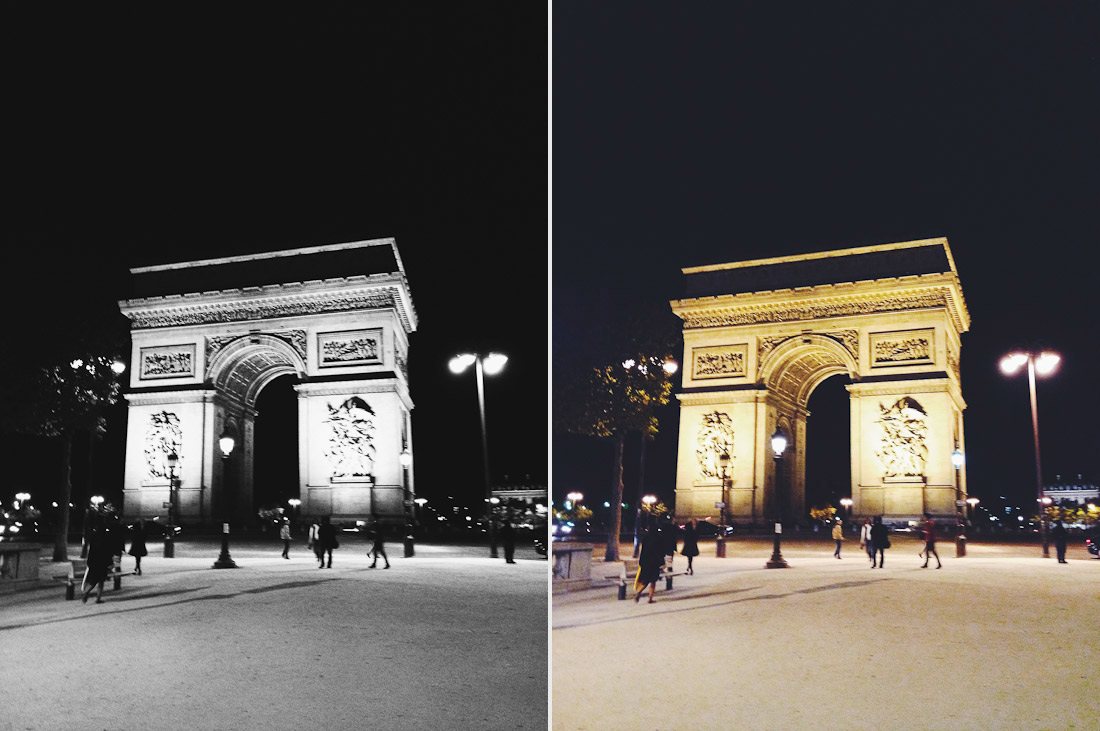 While in Paris, our hotel was under a 5 minute walk from the Arc de Triomphe so luckily we saw this gorgeous view a lot. The above photo was taken on our way out to dinner. I liked the shot and couldn't decide on color vs. black and white, so there you have it! Both. You can also climb the arch during the day for a great view of Paris (admission is 11 euro)
For my hotel review, check out my post on the Prince de Galles hotel here. For a complete guide to Paris sights, desserts, museums and things to do in Paris, check out my Paris Mini Guide here.
Pst – did you know you can get into the Arc de Triomphe for free with the Paris Pass? It includes 60+ museums/attractions as well as unlimited metro, bus and tram rides. Well worth it!