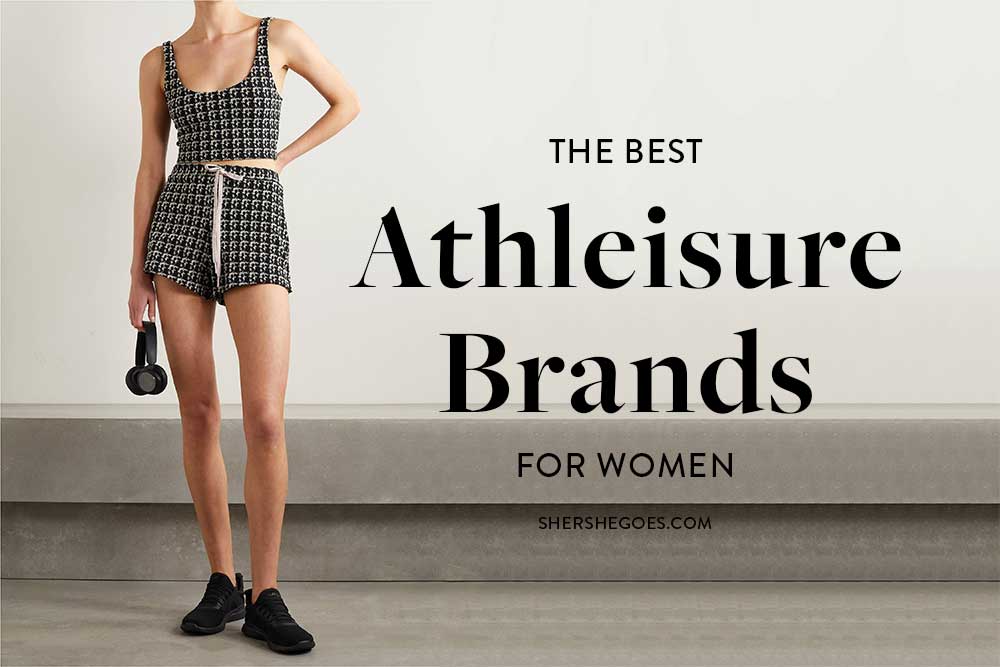 Best Athleisure Brands
ADVERTISEMENT
Athleisure Brands
I don't know about you, but I love the concept of athleisure.
Comfortable leggings and versatile clothes that can take you from work to workout?
Yes please!
Here are some of the best athleisure brands on the market that offer stylish athletic wear for women!
Keep reading, or pin this article to save it for later ⇟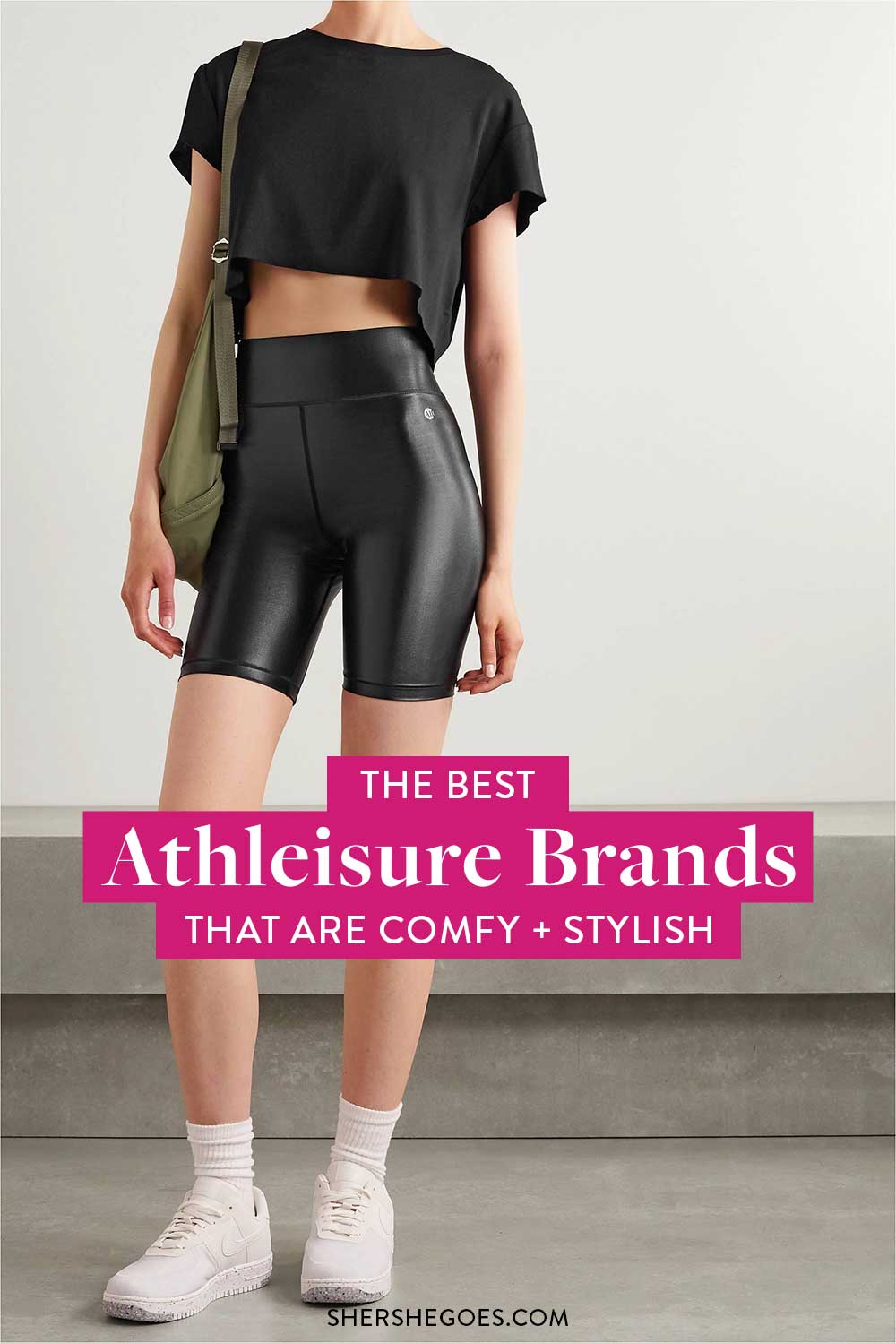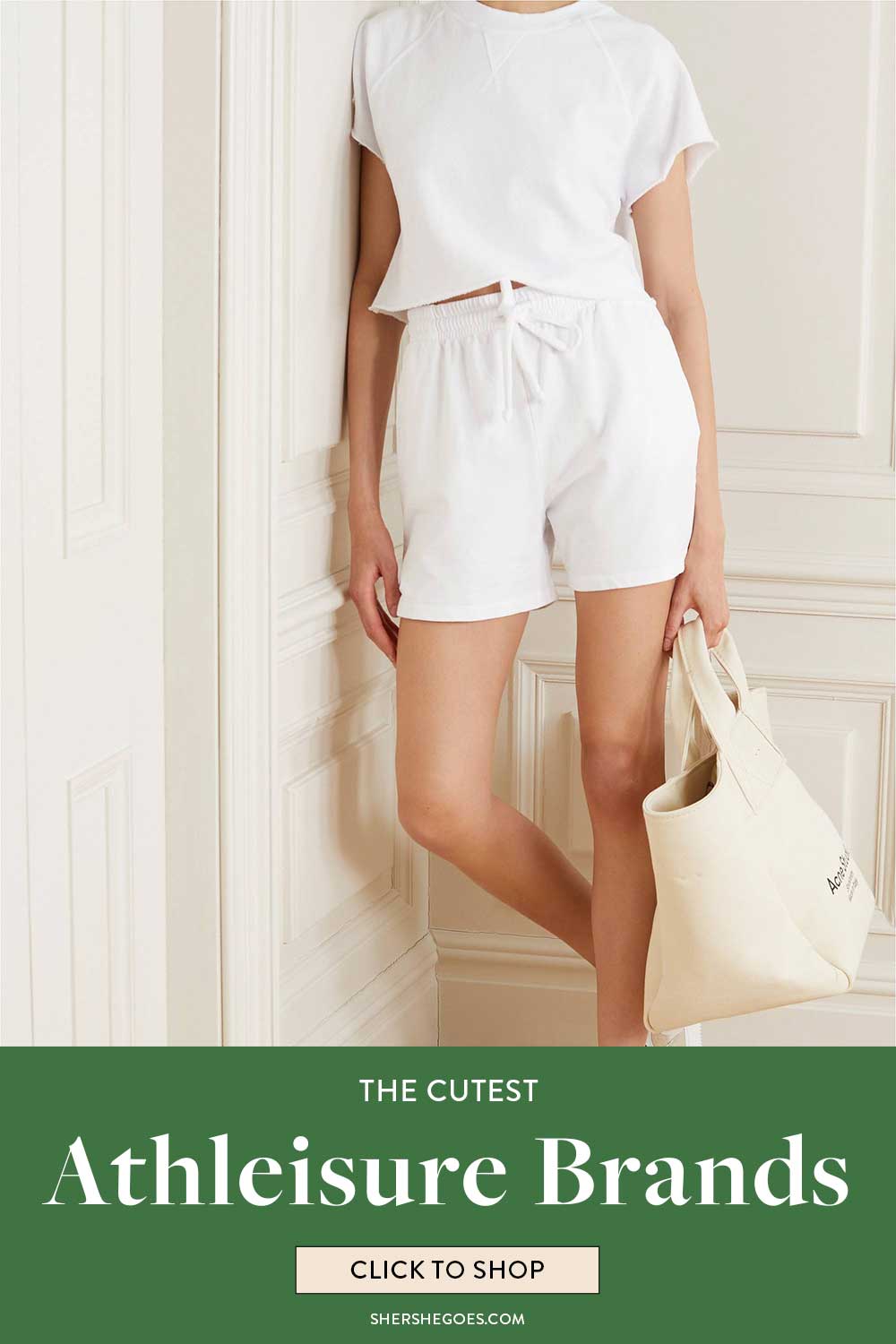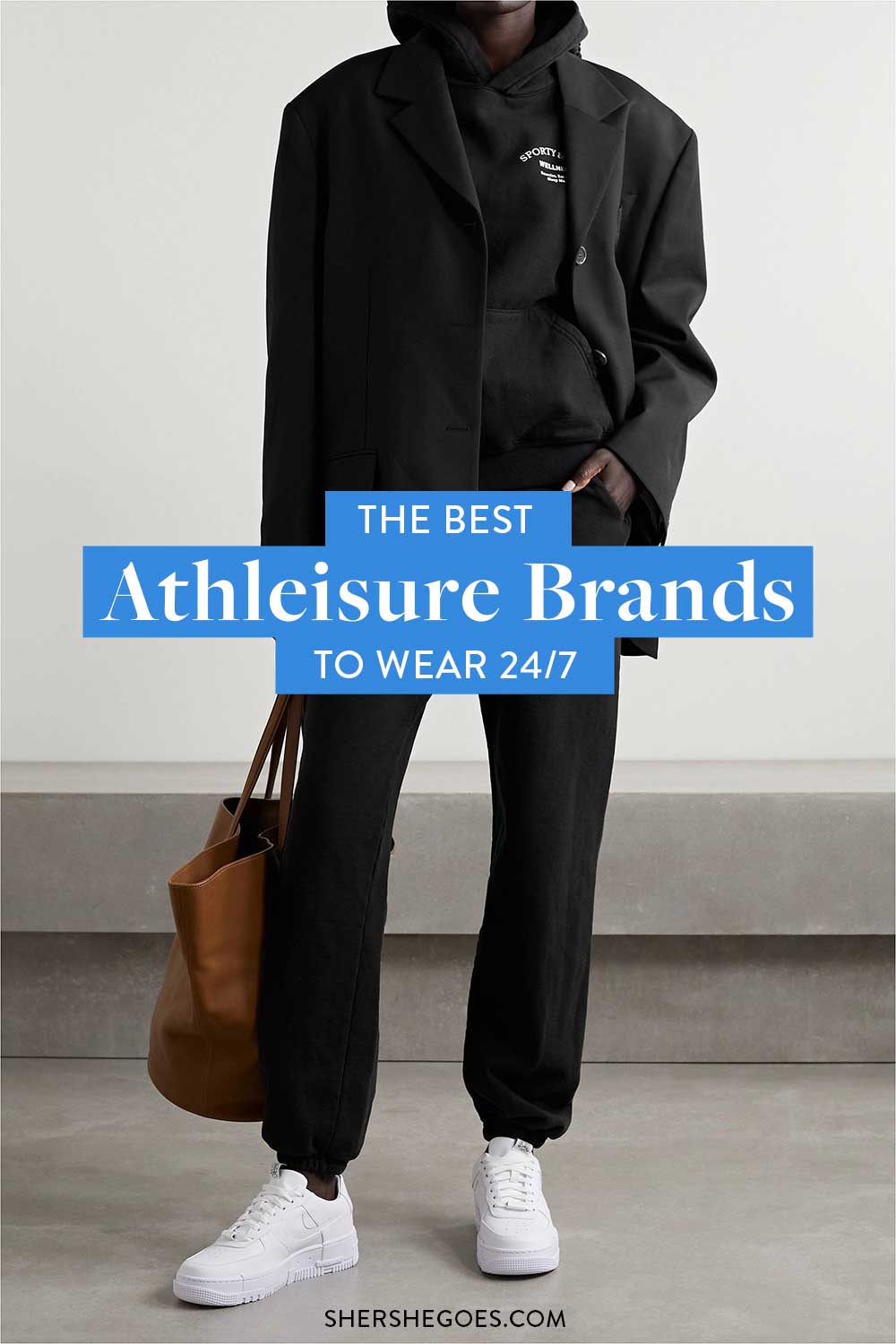 ADVERTISEMENT
---
---
Top Athleisure Brands (2021)
Core10


Core10 is Amazon's in-house workout brand and I have to say, I wasn't expecting much initially but have been really impressed by the quality!
They make a variety of leggings, workout tops and sports bras and everything is available in stylish cuts and prints. Like how cute are these cherry printed bike shorts?
I especially like their sports bras and the 'build your own' leggings, which I've written more about here.
Core10's fabric runs on the thicker side, which is great for winter workouts or for those who prefer more support.
ADVERTISEMENT
---
---
Zella

Zella is Nordstrom's in-house brand and I first discovered them through the Nordstrom Anniversary Sale.
They're incredibly popular, and for good reason!
Everything is affordably priced and well made, especially their leggings.
I have the 7/8 leggings and they're medium weight, supportive and opaque. They've been great for walks around the block, hot yoga classes and even HIIT training!
I also recommend their sports bras, which are a more reasonably priced alternative to Lululemon!
ADVERTISEMENT
---
---
Alo Yoga

Alo Yoga got really popular for their moto style leggings, which are the perfect pair of pants for athleisure.
They're comfy, but stylish enough to wear on non workout days. I have them in a steel blue color!
I also have several of their sports bras and accessories too, and wear them all the time. They're trendy, supportive and versatile for both low impact and HIIT workouts.
Alo Yoga
Sold on Zappos, Alo Yoga, Nordstrom, Shopbop, Revolve & Amazon
Check the latest reviews and see all color options here
[/su_note]
ADVERTISEMENT
---
---
Lululemon

Lululemon is an OG athleisure brand – they practically invented the category!
Their leggings have a cult following for a good reason and are made in all sorts of fabrics, from extra soft and thin to thick and compressive.
I personally love how colorful and unique their sports bras and tank tops are!
They also make really cute, functional fanny packs (I know, I know) – but they really come in handy for long walks when you don't want to carry much, or dog runs!
Lululemon
Sold on Lululemon
Check the latest reviews and see all color options here
[/su_note]
ADVERTISEMENT
---
---
Free People Movement

FP Movement is another of my favorite workout / athleisure brands.
The free spirited, boho clothing brand came out with their own activewear several years ago, and every year their athleisure clothes get better and better.
I personally love their joggers and leggings and usually wear them on travel days to the airport, when I want to look put together but feel ultra comfy.
FP Movement also makes cute matching sports bras and legging sets as well as great track shorts for running!
Free People Movement
Sold on Zappos, Free People, Nordstrom, Shopbop, Revolve & Amazon
Check the latest reviews and see all color options here
[/su_note]
ADVERTISEMENT
---
---
Beyond Yoga

Beyond Yoga makes some of the softest, comfiest workout sets.
I love their tanks and leggings and the range of muted colors that they offer. If you want athleisure that doesn't have that technical workout gear fabric or scream with logos, you'll love Beyond Yoga!
Best of all, they offer plus size and maternity athleisure clothes.
ADVERTISEMENT
---
---
Champion

Champion's made quite the comeback, haven't they?
When I was a kid, champion was the default brand sold at Walmart… and now they're known as a Gen Z favorite and selling $85+ sweatpants!
Well, I might sound old, but I succumbed to the hype and picked up some Champion sweats during the last year.
If you love vintage 'old-school' sweats, made from thick plush cotton, you'll like Champion.
ADVERTISEMENT
---
---
Speedo
Swimming is one of my favorite workouts in the summer because it's refreshing and fun!
My go-to for sporty swimsuits and all things water related has always been Speedo.
The brand makes high quality swim that will have you doing laps in the lane pool, and their covered water shoes are perfect for kayaking, snorkeling or rafting.
ADVERTISEMENT
---
---
Wilson
I used to play tennis as a kid and all my tennis gear was from Wilson.
They're a classic tennis and outdoor brand for a reason, and I recommend them if you're thinking of taking some lessons!
They have cute, vintage-style tennis whites in all different styles, but I'm always partial to a white skirt set.
ADVERTISEMENT
---
---
Shop Athleisure
---

ADVERTISEMENT
---
---
Read More in my packing checklist series:
Activewear Finds
Amazon Fashion Finds: Affordable Workout Clothes
The Best Athleisure Outfits You Can Grab on Amazon
Comfy Bralettes to Lounge In
Everlane Leggings Review
Shoe Finds
Golden Goose Sneakers Review
Foot Petals Cushionology Review
Fitness Classes
6 of the Best At Home Workouts - Currently Free!
The Fhitting Room Class Review
Tri-Box Class Review
Equinox Classes
How to Get an Equinox Discount
Equinox Tabata Class Review
Equinox Shockwave Class Review
Equinox Inside Out Barre Class Review
Follow me @Sher She Goes on