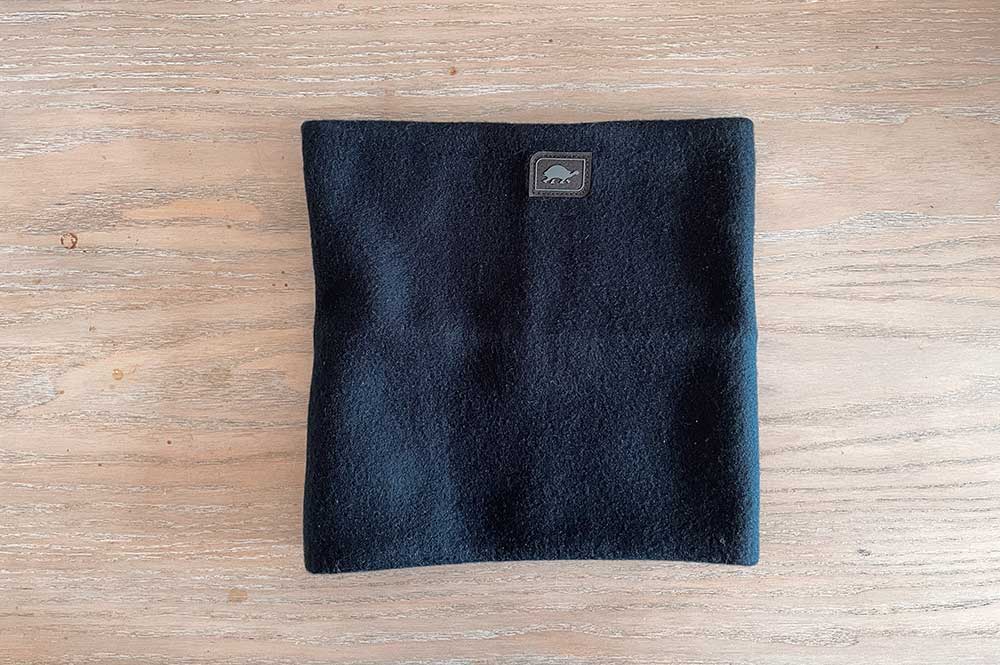 Turtle Fur
I have a thing with clothes where anything I wear has to be comfortable.
Even if it's just a simple t-shirt to sleep in, I want the fabric to be extra super soft to the touch.
So the first time I came across Turtle Fur, it wasn't the color or the style that drew me. It was the feel of the fabric.
I was in Stowe on a ski trip in Vermont and I instinctively reached out to touch the gaiter because it stood out amongst a wall of scarfs and cold weather accessories.
The fabric was thick, super soft and warm and cozy to the touch. I highly recommend picking up one of their neck gaiters for your next cold weather adventure – here's why!
Keep reading, or pin this article to save it for later ⇟
ADVERTISEMENT
---
---
Turtle Fur Neck Gaiters
Turtle Fur created the original fleece neck gaiter. The brand specializes in neck wear and is one of the best selling when it comes to gaiters.
When it comes to skiing, snowboarding, or just being outdoors in the cold, you absolutely want to protect the triangle of flesh from your chin to your collarbone.
Neck gaiters are essentially tubes of fabric that you can wear like an infinity scarf around your neck, or pull up to cover your nose.
ADVERTISEMENT
---
---
They're usually made from polyester, wool, or a breathable material and especially helpful for outdoor activities since they block out dust, wind, insects, the sun and even harmful UV rays.
Gaiters keep you toasty in cold weather, but at the same time are airy and thin enough to breathe through.
Gaiters can also be rolled and twisted to double as bandanas, beanies, headbands or scrunchies.
ADVERTISEMENT
---
---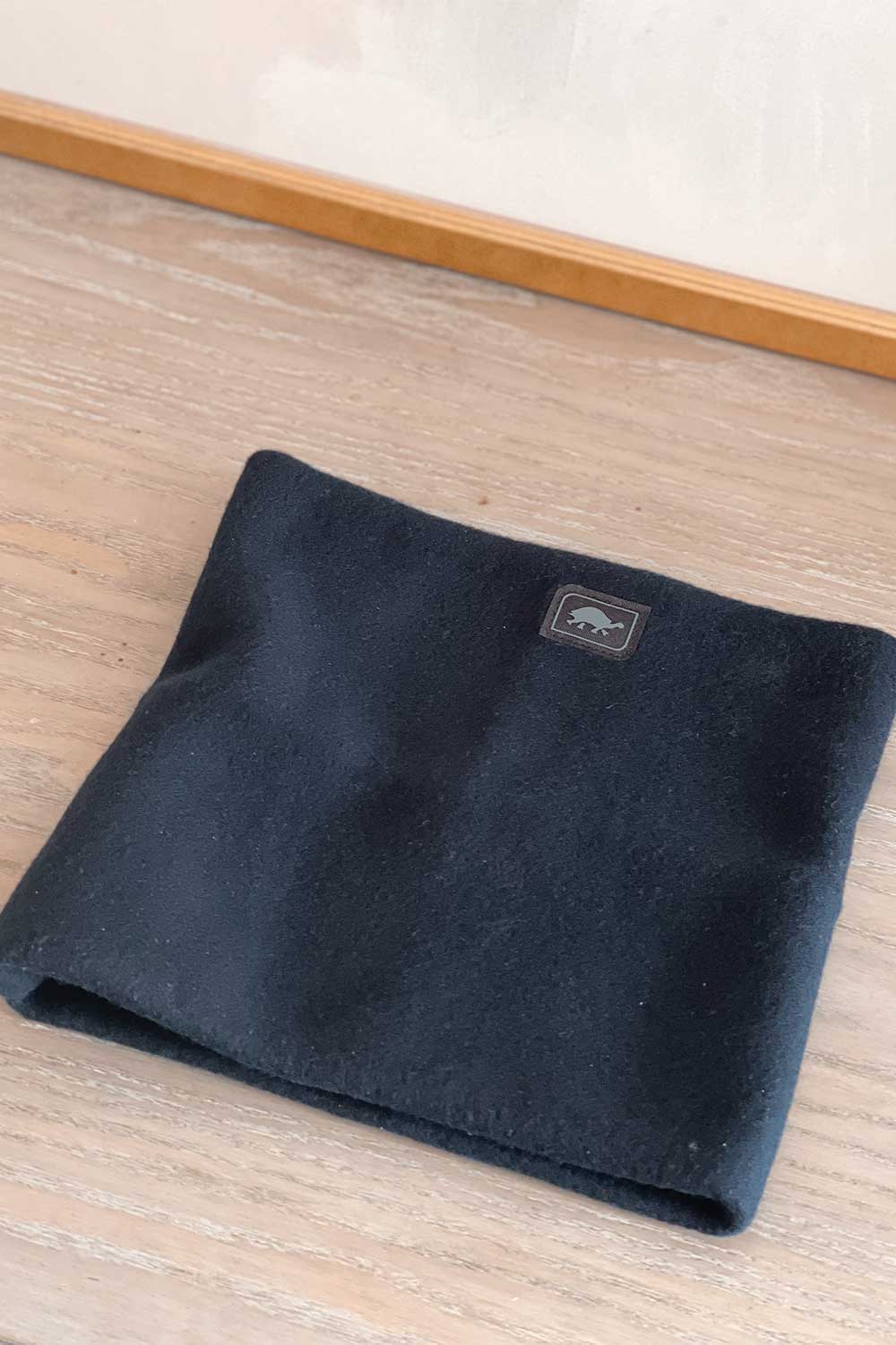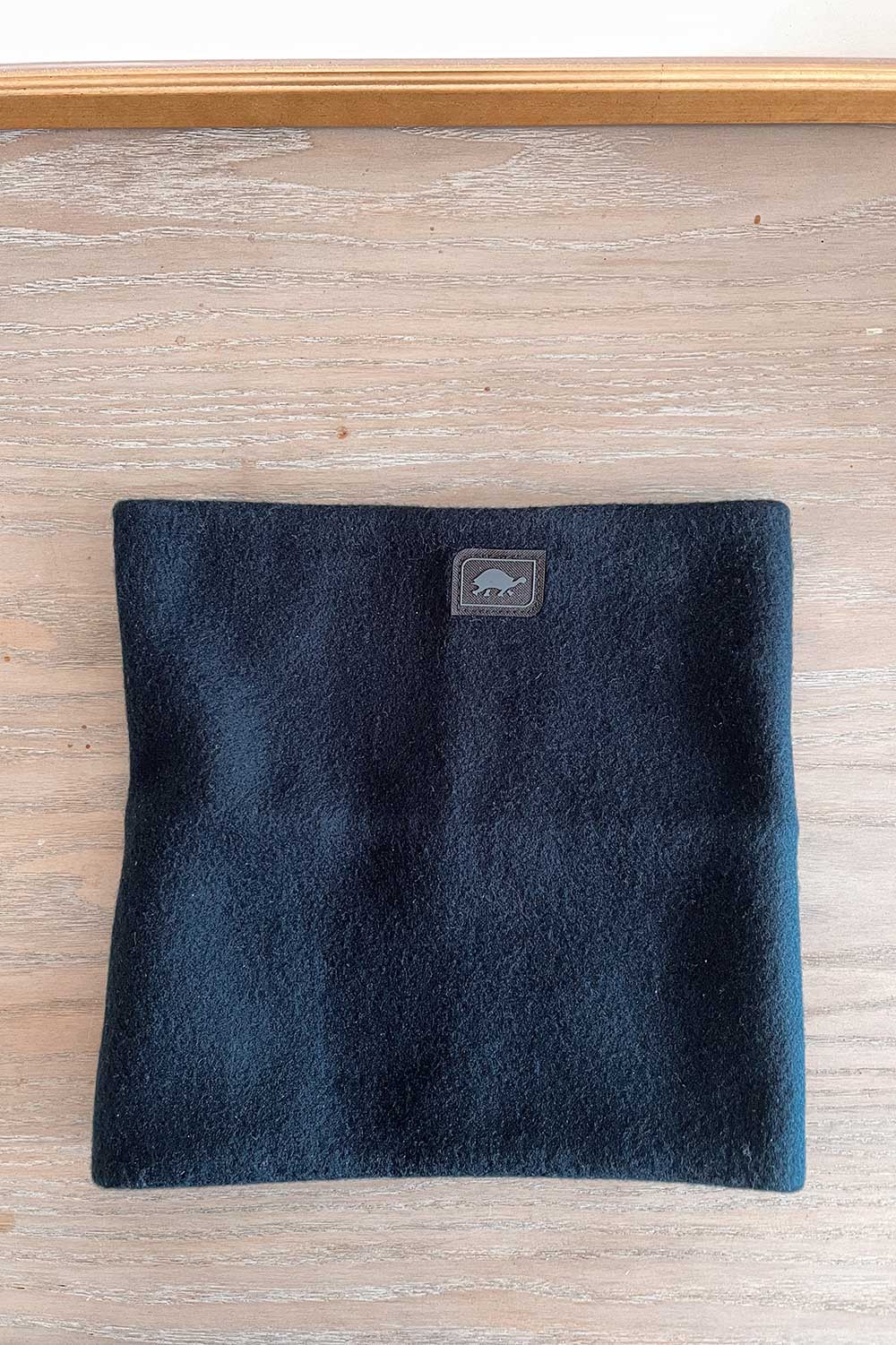 Turtle Fur Gaiter Review
I used to never wear scarves (except as accessories) because they always seemed annoying.
But, the difference in warmth when wearing one is night and day! Especially when it comes to winter sports like skiing or snowboarding – your nose, neck and lips will feel the difference on a windy, snowy or cold day.
I like that Turtle Fur's neck gaiters are made from a thick fleece.
In fact, they offer several different gaiter styles, in varying lengths, colors and prints. There's a single layer and a double layer fabric option. The latter is great if you run cold like I do.
But the best part is that the fabric is so comfortable, warm and stretchy.
ADVERTISEMENT
---
---
If you hate the feeling of something tight around your neck, or get claustrophobic when wearing turtleneck sweaters, don't worry.
The Turtle Fur gaiter is just loose enough to feel like a funnel neck, but cozy enough to trap warmth and provide a cocoon of comfort.
Finally, the gaiter is machine washable!
So far, despite an entire season of heavy use, I haven't experienced any pilling or major wear and tear.
Shop Turtle Fur: Zappos & Amazon.
ADVERTISEMENT
---
---
Shop Women's Neck Gaiters
---

ADVERTISEMENT
---
---
Ski Wear Haul
I posted a couple try-on hauls of all the ski wear brands that I've tried. You can check them out on my Youtube channel here.
ADVERTISEMENT
---
---
ADVERTISEMENT
---
---
ADVERTISEMENT
---
---
Read More: in our ski style series:
Ski Trip Packing Essentials
What to Wear Skiing: Packing List Must Have's
The Best Ski Pants for Women (Stylish & Functional)
I Found the CUTEST Women's Ski Pants (Video)
Are Designer Ski Pants Worth It? (Try-On Haul)
The Best Ski Sweaters for Apres-Ski 
Planning the Perfect Ski Trip
What to Know Before Skiing in Vermont for the First Time
Ski Trip Recaps + Mountain Guides
Lake Tahoe, California: Heavenly, Kirkwood & Northstar
Montana: Big Sky
Vermont: Stowe
Catskills, New York: Belleayre Mountain
Quebec, Canada: Mont Tremblant
+ More Ski Vlogs on Youtube
Follow me @Sher She Goes on