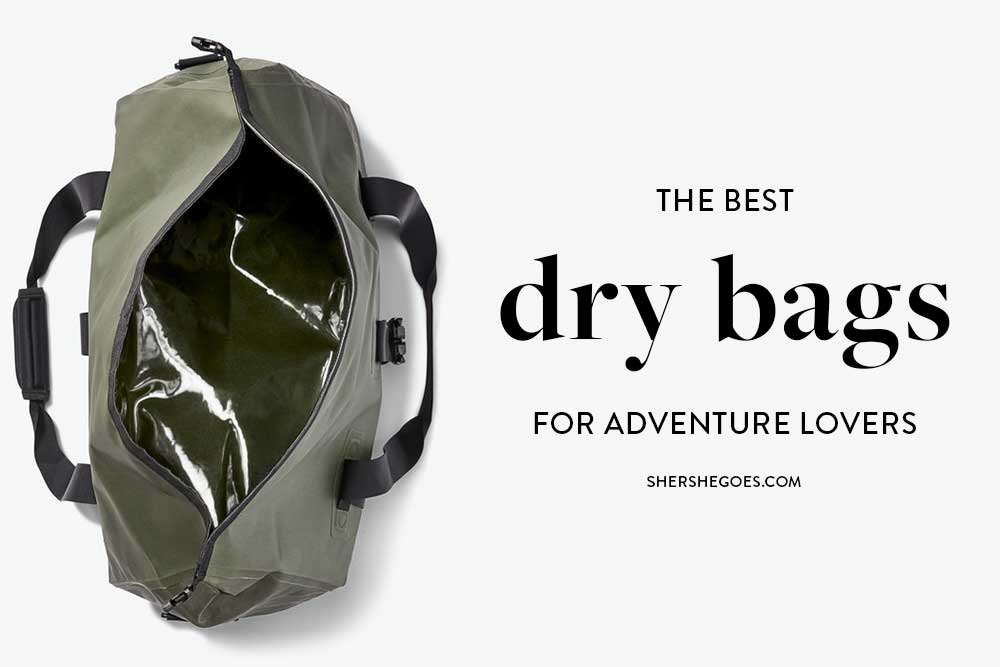 Best Dry Bag
ADVERTISEMENT
Waterproof Bags
Waterproof bags are a must if you're spending time outdoors by the water!
I first discovered them when I learned how to scuba dive in Thailand.
Every instructor carried a dry bag to keep their essentials safe and dry. Since dry bags are made of waterproof, durable materials, they protect your things not only from splashes or rain, but can even be fully thrown into the water without letting in a drop!
From camping to kayaking to scuba diving and boating – you should bring along a dry bag on any kind of outdoor adventure!
Jump to brand review:
Keep reading, or pin this article to save it for later ⇟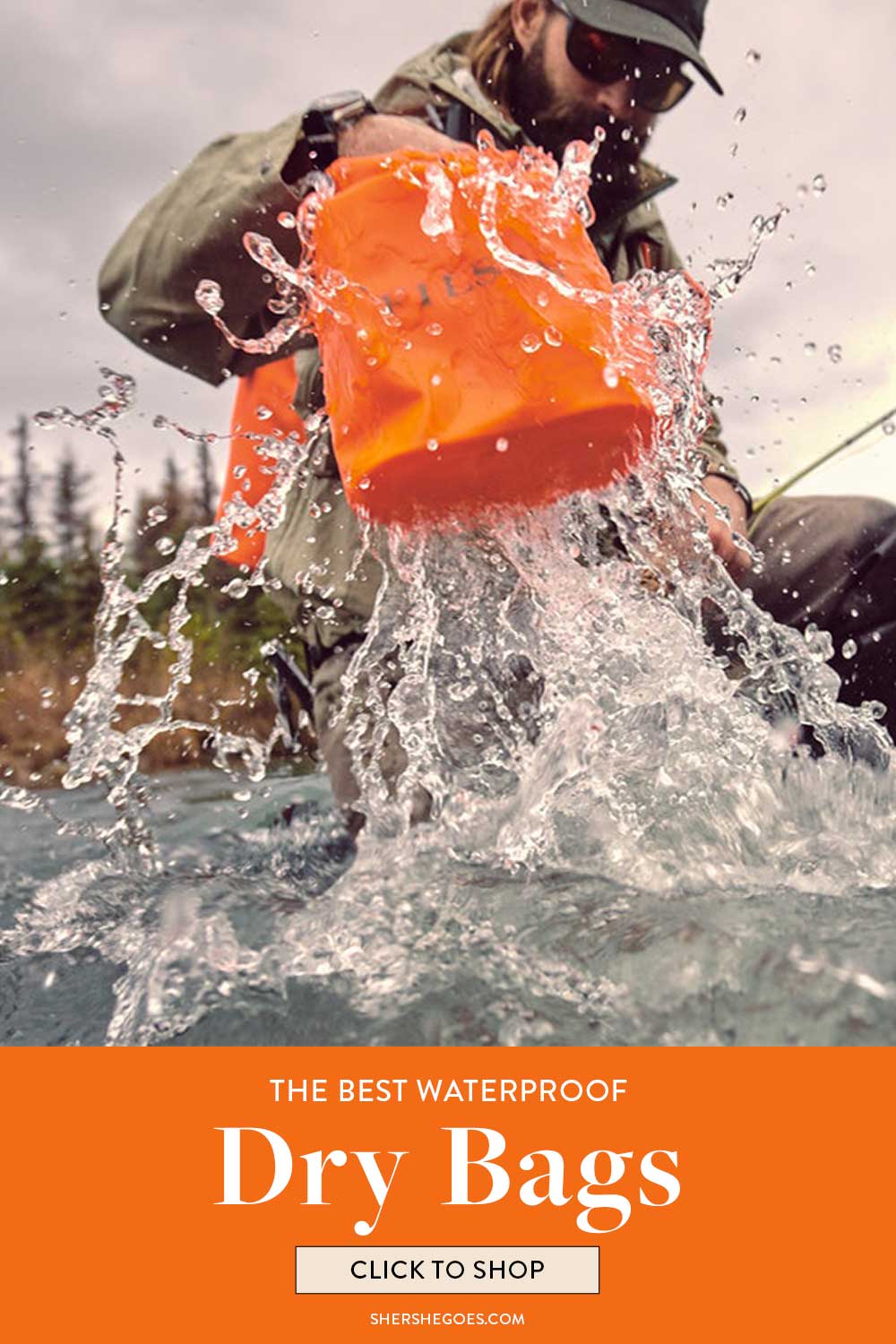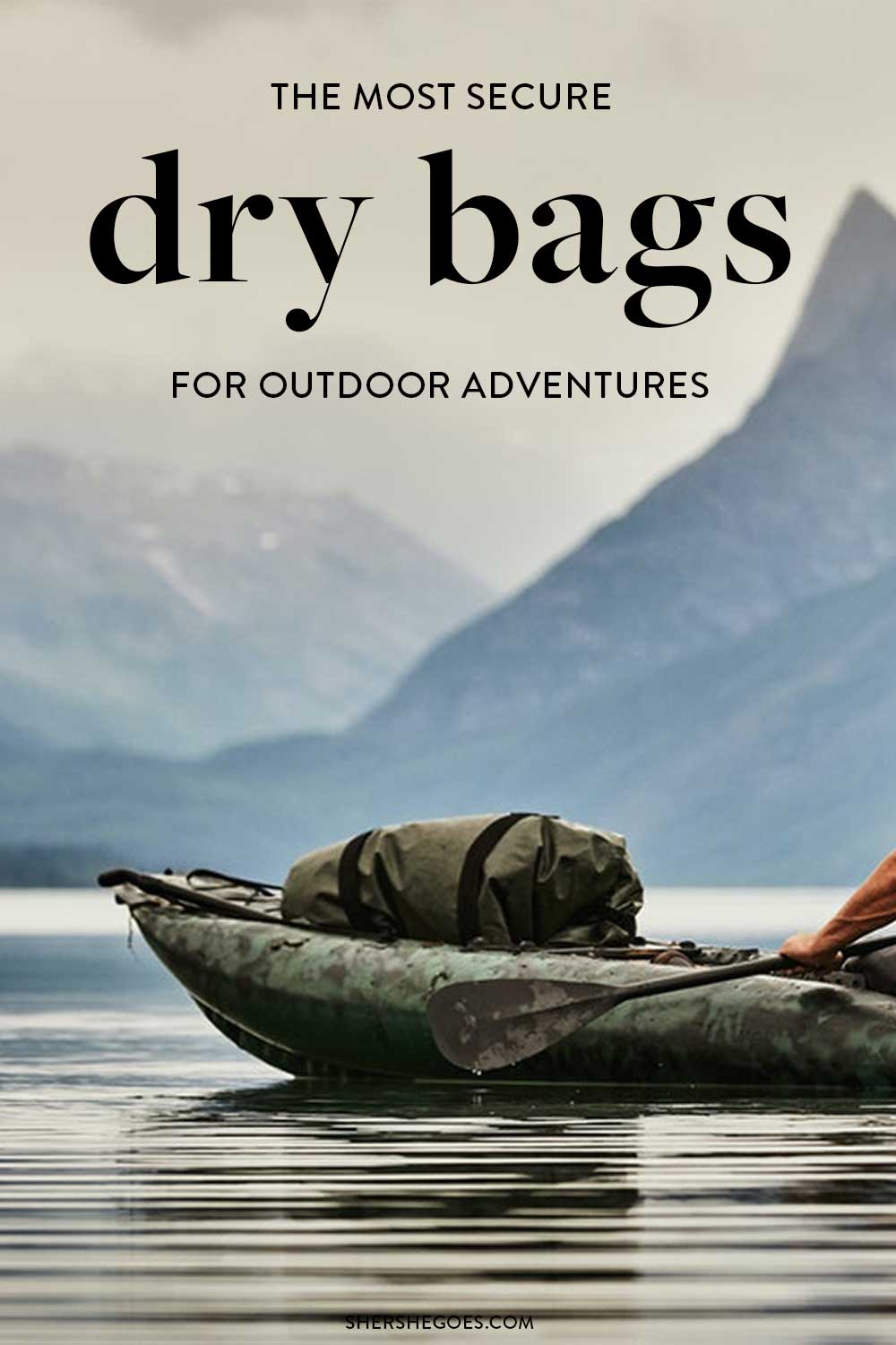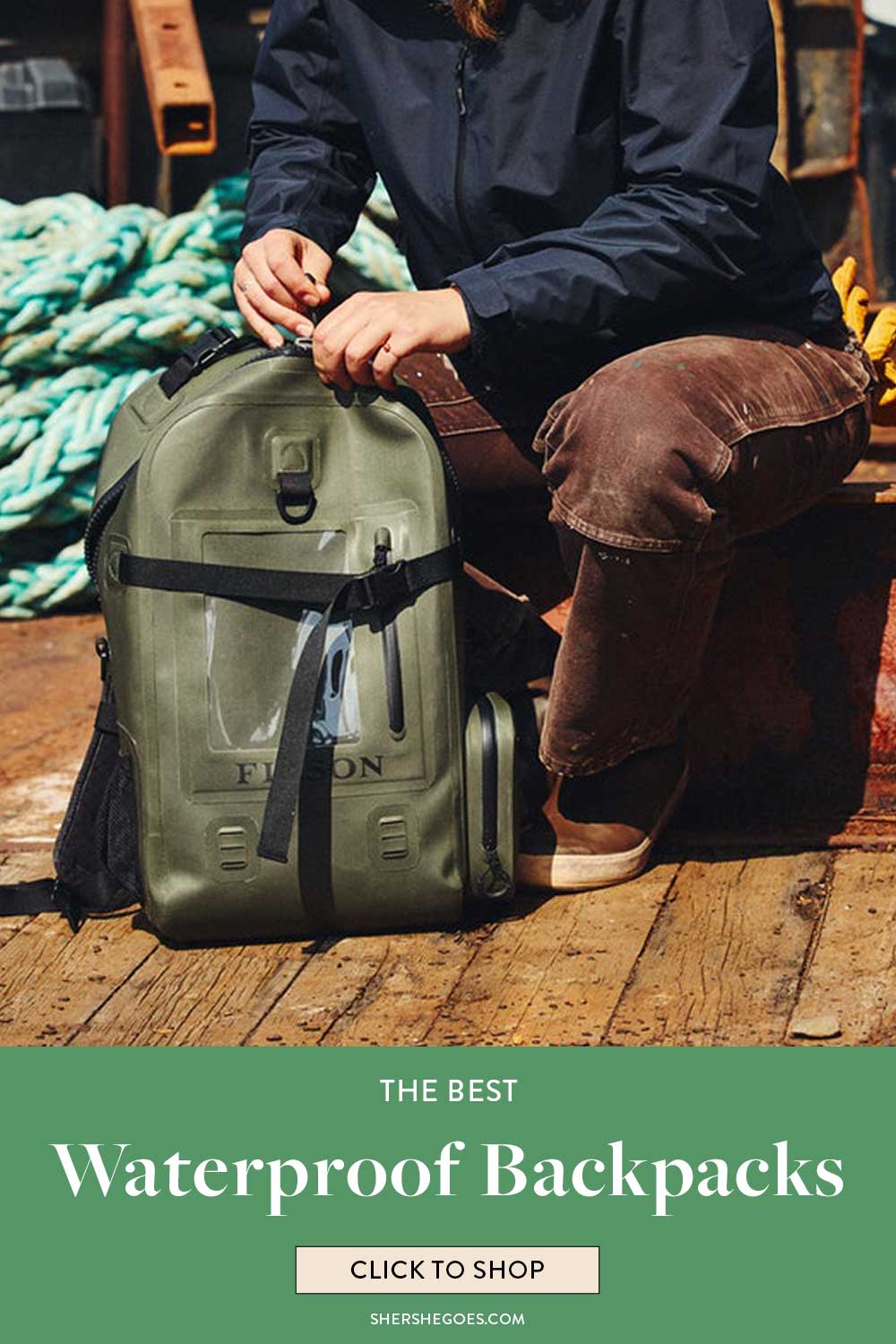 ADVERTISEMENT
---
---
What is a Dry Bag?
Dry bags are waterproof sacks.
They come in all different shapes, from tote bags to duffels and backpacks, and keep your things extremely dry and secure.
Usually they're made from an industrial grade PVC that creates a thick, waterproof rubber texture. You can also find dry bags in various sizes – from small 1 liter tote bags that will hold a spare change of clothes and your phone, to extra large heavy duty dry bags that can hold camping gear for several days!
How Do Dry Bags Work?
Most dry bags are a vertical style sack that use a roll top closure to completely seal out moisture.
They're not only useful to tote around your things, they become a lifesaver if anything were to happen in an emergency!
Going paddle boarding or white wafter rafting? You won't have to worry about splashes or boat flips since dry bags can float on the water and keep everything inside completely dry and secure.
ADVERTISEMENT
---
---
Best Dry Bags (2021)
Most Affordable Roll Top Dry Bag: Earth Pak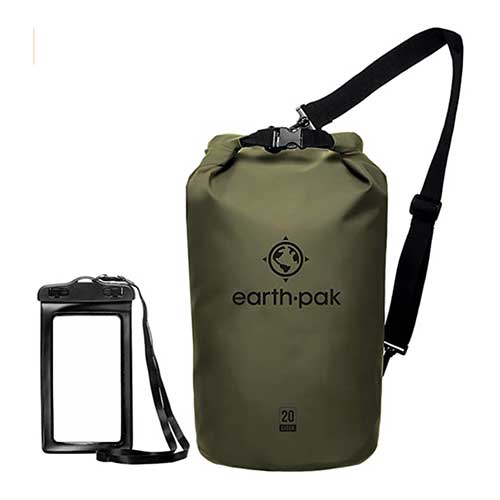 Earth Pak makes affordable dry bags in all different colors and sizes.
They're lightweight and compact, so you can fold them flat when empty. They also come in a variety of sizes, so you can store almost anything you need!
The small 10 liter and 20 liter dry bags come with a cross-body strap while the larger 30 liter, 40 liter and 55 liter backpacks have two shoulder straps and a waist belt for even weight distribution and security.
Earth Pak is a great brand to check out if you're buying your first dry bag. They even throw in a waterproof phone case for free!
ADVERTISEMENT
---
---
Best Small Dry Bag: Topo Designs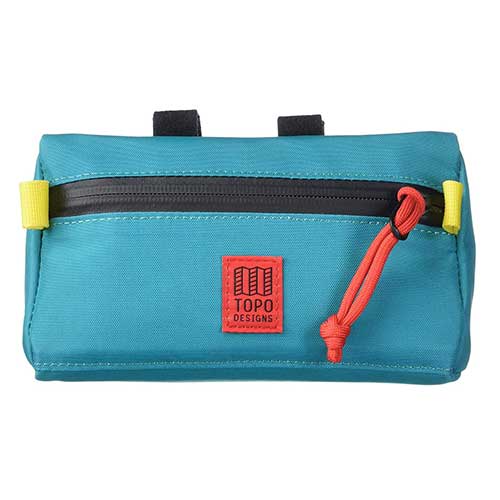 If you just need a small dry bag for the bare essentials, check out this mini bike bag from Topo Designs.
It can be attached to bike handle bars (or a belt) for heading out on the go, thanks to hook and loop attachment straps.
It features a vinyl tarp liner and inside there's room for chapstick, a water bottle, keys and phone.
ADVERTISEMENT
---
---
Best Dry Bag Packing Cube: Sea to Summit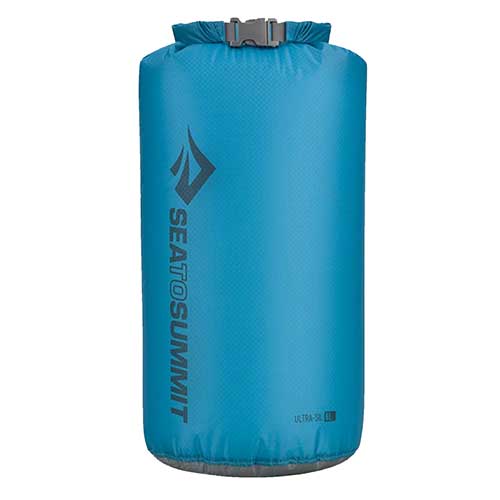 This dry sack works great as a packing cube.
Backpackers love it to store their gear within a larger backpack, as it can fit a puffy jacket or sleeping bag. It's ultra lightweight and folds down to be super compact.
The material itself is almost translucent, so you can easily see what you've stored inside. If you just need to keep a couple essentials moisture-free, this dry sack is perfect!
ADVERTISEMENT
---
---
Best Dry Bag Duffel: Filson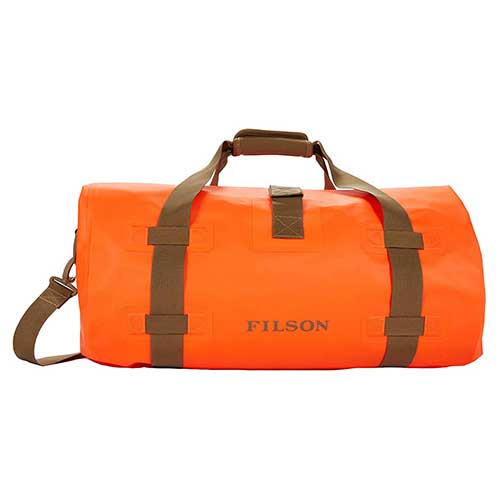 Filson makes stylish dry bags in more traditional travel bag shapes, like this weekender duffle.
It's made from 100% waterproof nylon that's been treated with an extra polyurethane coating, which gives the fabric extra flexibility, lightness and water resistance.
The bags are extremely well made and easy to carry, with wrap-around handles and a removeable shoulder strap. Not to mention, they're the most stylish dry bags on the market!
If you're going sailing or scuba diving on an expedition, you'll want a more substantial dry duffel bag like this. It can store a week's worth of clothes, shoes, cameras and toiletries.
ADVERTISEMENT
---
---
Best Dry Bag Backpack: Chrome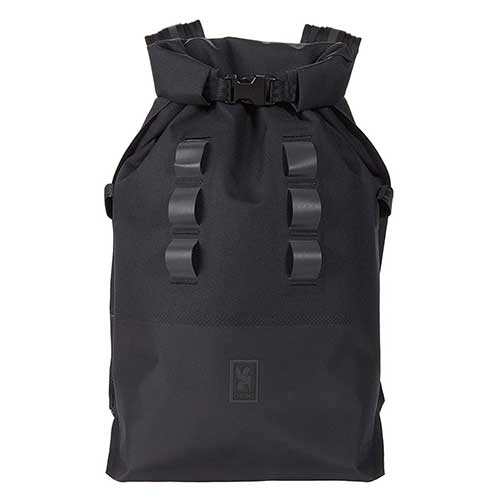 If you carry around a lot, you'll want a fully waterproof backpack.
This Chrome dry backpack offers lots of storage but is extremely lightweight. It's 100% waterproof and has a roll-down top design, with additional snap buckle closures for extra security.
It also has carry loops to convert to a tote, for extra flexibility!
Inside, there's an internal padded laptop sleep that can hold up to a 15″ backpack, making it a great commuter bag. If you like to bike or walk to work and don't want to worry about your electronics in rainy weather, grab this!
ADVERTISEMENT
---
---
Shop Waterproof Dry Bags
---
ADVERTISEMENT
---
---
Read More   in my travel packing checklist series:
Best Travel Luggage
The Best Carry on Luggage for 2021
The Best Packing Cubes for a Perfectly Organized Bag
The Best Lightweight Luggage for Overpackers
The Best Hard Luggage Sets for Stylish Travelers
The Best Underseat Luggage for Minimalists
The Best Carry On Bags for Men - Rugged + Durable!
Business Travel
The Essential Business Packing List
The Best Business Travel Luggage
The Best Laptop Cases for Working Women
The Best Laptop Bags for Men
Packing Hacks
The Best Travel Wallets for All Your Vacation Essentials
The Best Jewelry Cases Never Untangle a Necklace Again!
The Best Toiletry Bags to Clean Up Quick
Travel Packing Lists
The Best Travel Jackets for All Types of Weather
The Best Duffel Bags for Your Next Weekend Trip
The Best Travel Backpacks to Hold Everything You Need
Follow me @Sher She Goes on