Best Beach Blankets
ADVERTISEMENT
Beach Blankets
A sand free beach blanket?
I can't believe I didn't know they existed until now.
I don't know about you – but sand has a magical way of ending up everywhere you least expect it.
To prevent a perfect day at the beach from turning into a sticky, gritty mess, grab a beach blanket. They come in all different sizes and prints, and can easily fit a massive group picnic!
Here are the best beach blankets that are waterproof, lightweight and sand free!
Keep reading, or pin this article to save it for later ⇟
ADVERTISEMENT
---
---
Best Beach Blankets (2023)
Best Beach Blanket for Sand: ISOPHO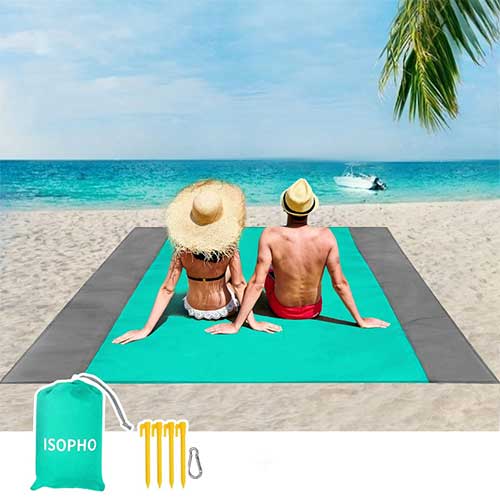 This affordable beach blanket can easily fit a family or group of 4.
It's super lightweight and folds down to next to nothing! It comes with a handy pouch to store when not in use.
Easily pack it into a day bag or tote and bring it whenever you might want to spontaneously picnic or hit the beach.
The best part is this beach blanket is made of thin ripstop, a parachute-like fabric that repels sand, water and dirt!
ADVERTISEMENT
---
---
Best Extra Large Beach Blanket for Groups: Wekapo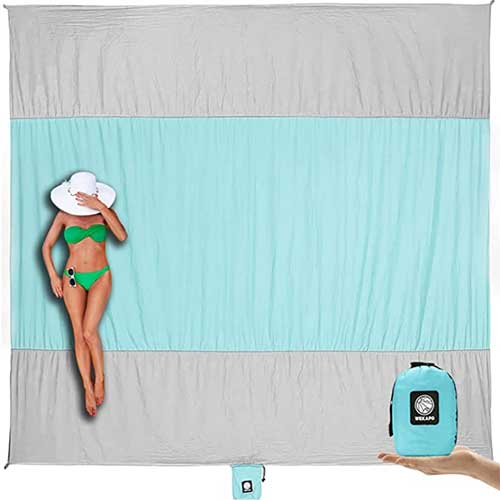 If you're looking for an extra large beach blanket, this one's for you.
Sized at 10′ x 9′, it's absolutely huge and can easily fit 7 or 8 people. The corners have anchor loops and stakes so you can also tie it down to prevent wrinkles, creases and movement.
It's also made from durable ripstop to be sand proof and water resistant. Just shake it gently and all the sand rolls right off!
ADVERTISEMENT
---
---
Best Beach Blanket Tote: Yodo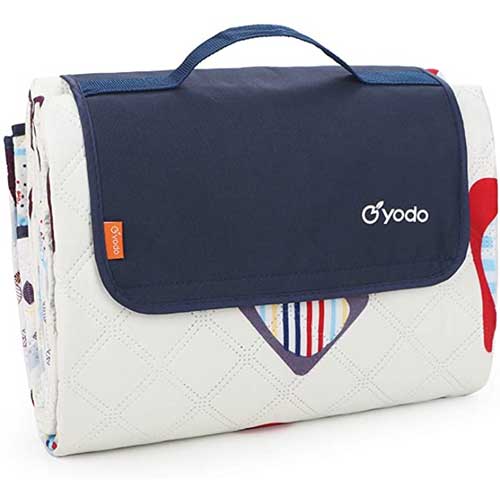 If you want a stylish beach blanket, check out this option from Yodo.
It's large enough to comfortably fit a group of 4 to 5, and yet folds down to the size of a small tote. The handle makes it super easy to carry around or throw in the car for whenever you might need it.
Bring it to an outdoor concert, picnic, sports game, beach day or whenever you want to sit on the ground without getting wet.
Finally, it has some built-in cushioning to make it really comfortable for everyone to sit or lay on.
We especially love the classic stripes and patterns!
ADVERTISEMENT
---
---
Best Classic Beach Blanket: Slowtide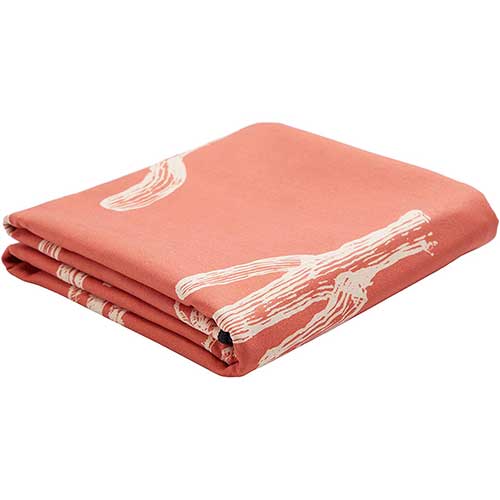 Looking for a classic beach blanket?
This stylish option from Slowtide is perfect for the beach. It's super soft and absorbent, made from 100% woven cotton.
I like that the design is the same on both sides. There's also a hanging loop and leather label so you can easily hang to dry!
ADVERTISEMENT
---
---
Most Luxurious Beach Towel: Pendleton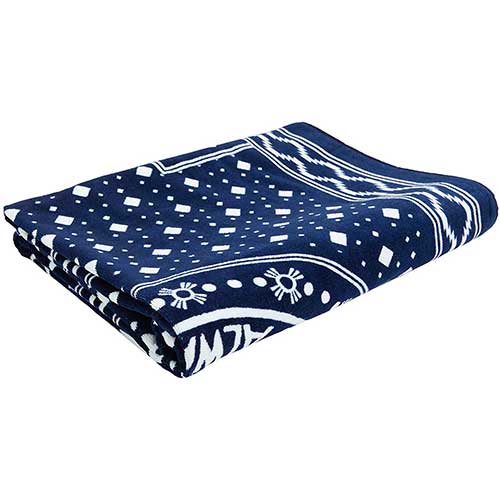 Pendleton's beach towel is so plush and luxurious!
One side is sheared for super softness while the other is super absorbent.
ADVERTISEMENT
---
---
Best Classic Beach Towel: Havaianas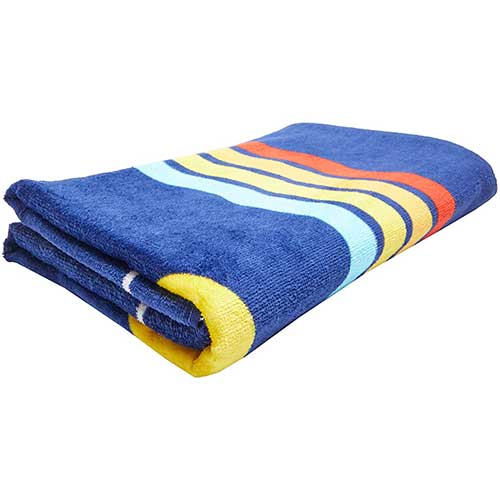 Havaiana is a classic summer brand.
Durably made from 100% cotton, it's super soft and perfect for the beach, pool – or anywhere!
ADVERTISEMENT
---
---
Shop Blankets for the Beach
---
ADVERTISEMENT
---
---
Read More   in my travel packing checklist series:
Best Travel Luggage
The Best Carry on Luggage for 2021
The Best Packing Cubes for a Perfectly Organized Bag
The Best Lightweight Luggage for Overpackers
The Best Hard Luggage Sets for Stylish Travelers
The Best Underseat Luggage for Minimalists
The Best Carry On Bags for Men - Rugged + Durable!
Business Travel
The Essential Business Packing List
The Best Business Travel Luggage
The Best Laptop Cases for Working Women
The Best Laptop Bags for Men
Packing Hacks
The Best Travel Wallets for All Your Vacation Essentials
The Best Jewelry Cases Never Untangle a Necklace Again!
The Best Toiletry Bags to Clean Up Quick
Travel Packing Lists
The Best Travel Jackets for All Types of Weather
The Best Duffel Bags for Your Next Weekend Trip
The Best Travel Backpacks to Hold Everything You Need
Follow me @Sher She Goes on