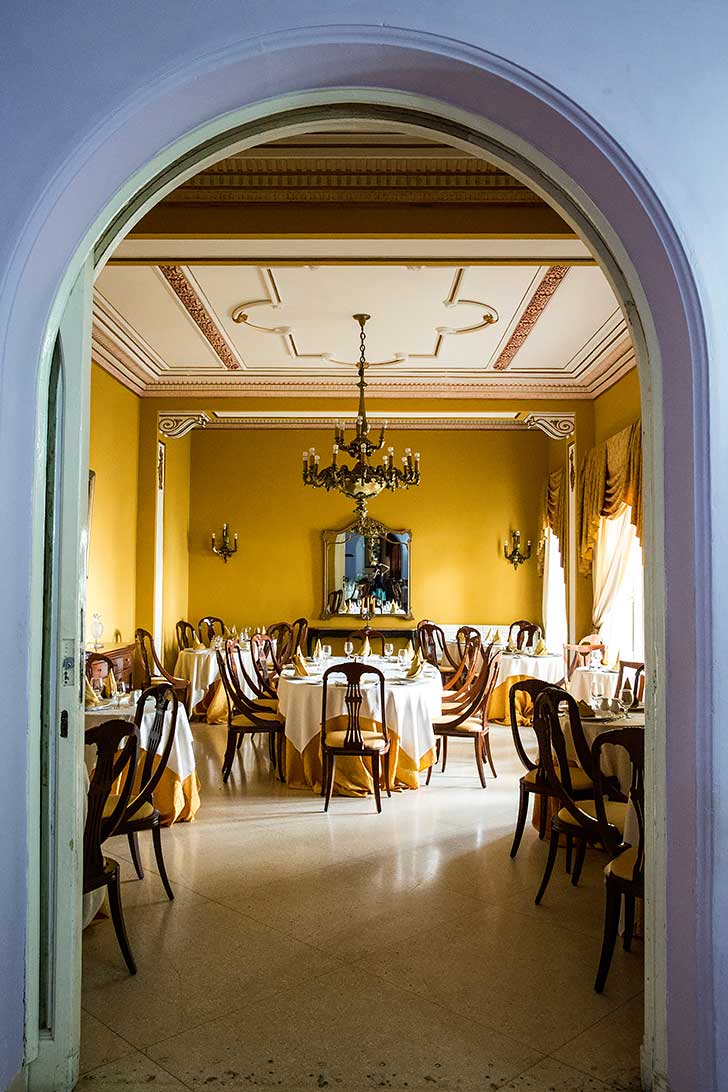 The Best Restaurants in Havana
Before I visited Cuba, a friend who had been there told me "Havana is beautiful, just keep your food expectations low"
After our 1 week trip to Cuba, I thought I'd share my personal experience! While yes – I wouldn't list the restaurants in Havana as the top reason to visit, that's not to say Cuban food itself is bad. In fact, it's quite delicious!
The sad reality is that politics impacts almost every aspect of daily life in Cuba and especially the food. Between import restrictions, produce shortages and government restrictions on restaurant establishments, it can be challenging to find a great place to eat when you're visiting Cuba on limited time.
So, here's a quick guide to tasty Cuban dishes, the Havana food scene and some recommended restaurants to try!
Or pin this article to save it for later ⇟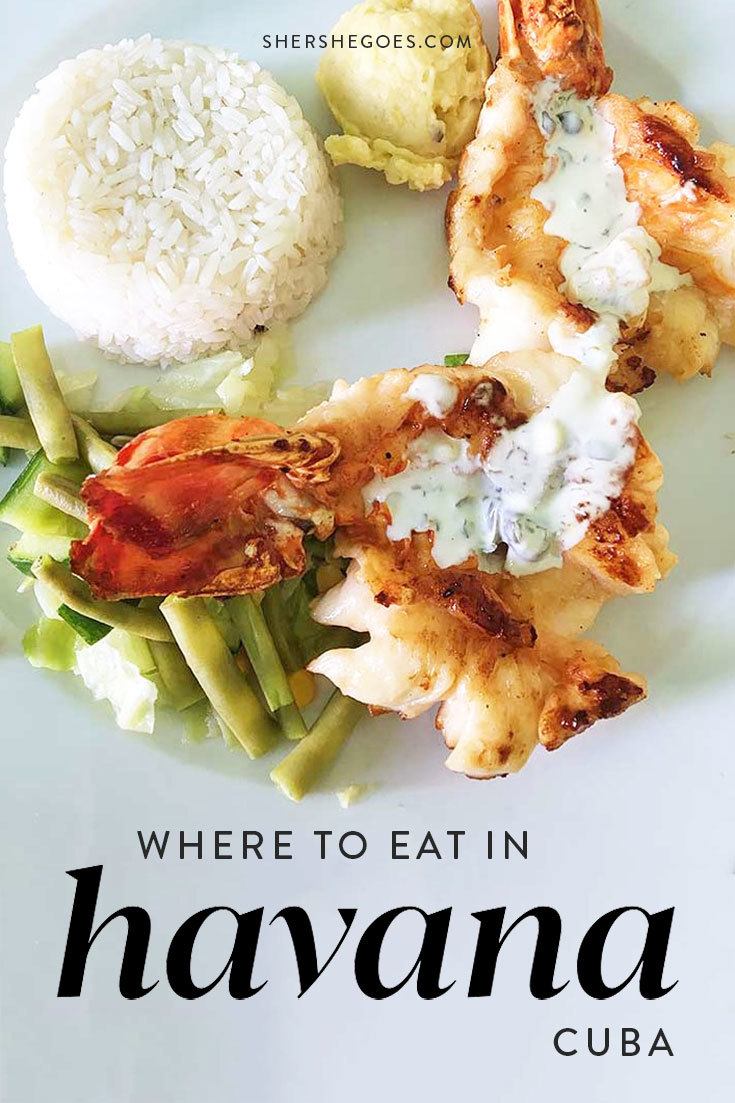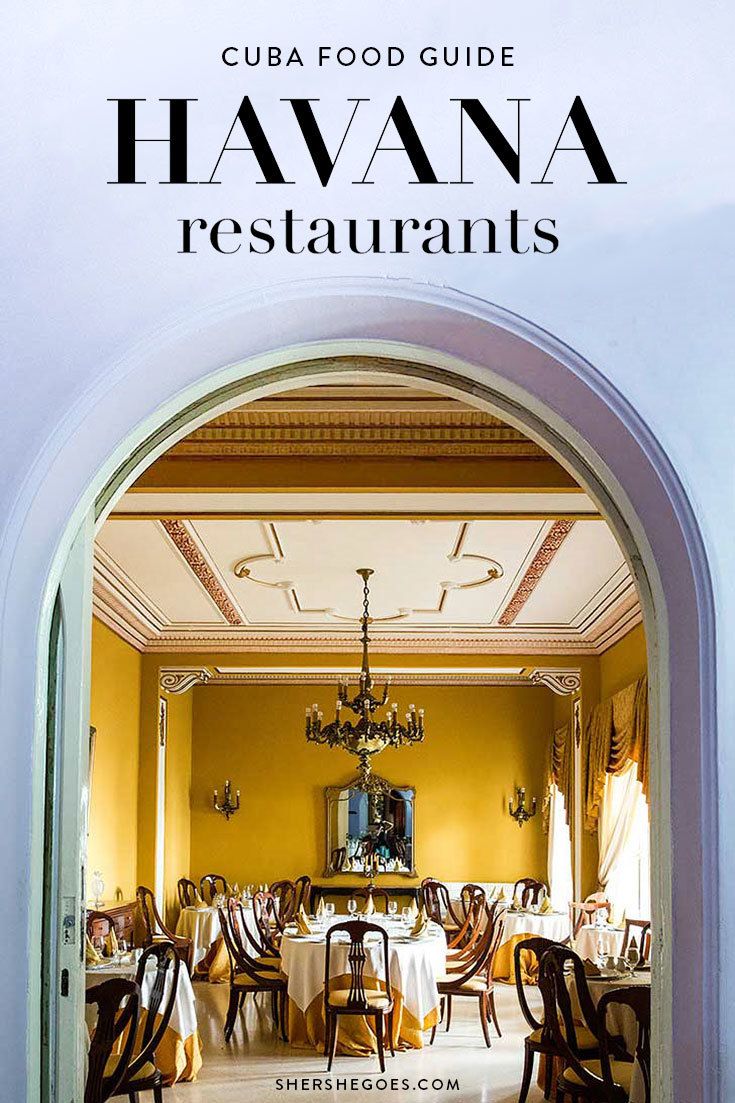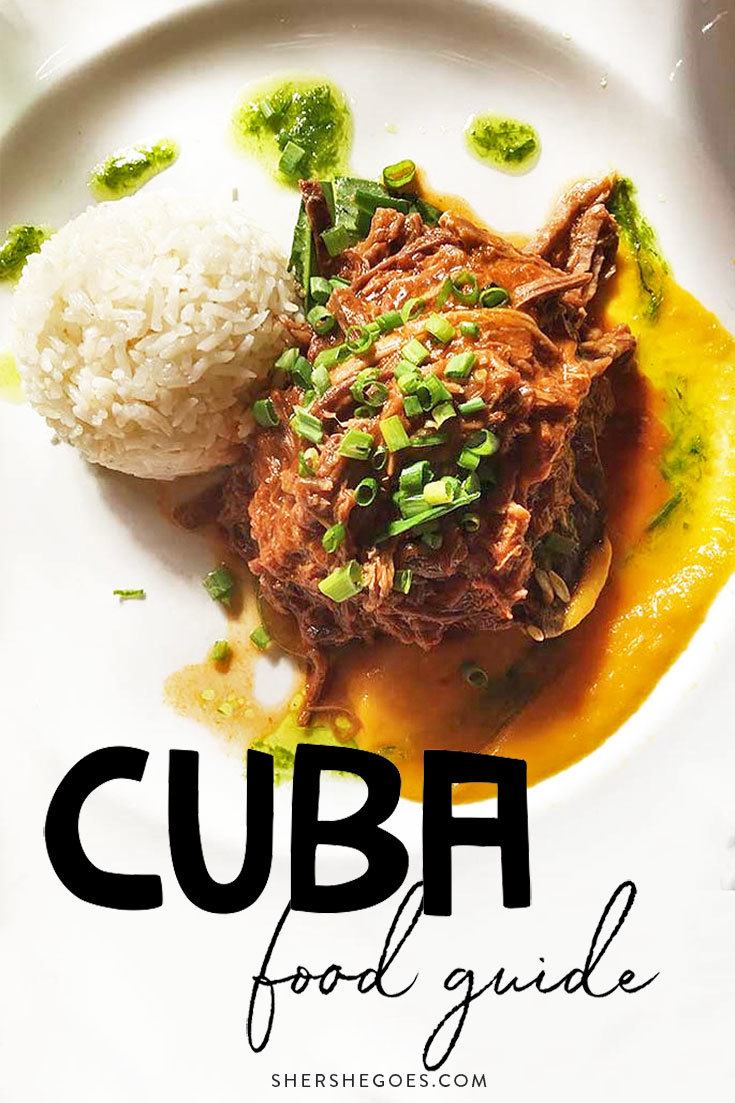 ---
---
Cuban Drinks
For drinks, make sure to try Havana Club rum and Mojitos. The best drink makers tend to be tucked away and hidden.
Read more:
Cuba in Photos: A Look at Cienfuegos, Santiago & Havana
---
---
Cuban Food
In Havana, Cuba you have two main eating choices: government restaurants and those operated by locals. While the menus tend to be very similar, you'll find slightly better service at the latter.
What's on the menu?
A traditional dish that I personally loved is ropa vieja, which translated means "old clothes" and features stewed shredded beef with vegetables slow cooked in a pressure cooker.
Another popular offering to tourists is lobster. I had this twice and while portions were extremely generous both times I found the seafood to be overcooked and rubbery. Some restaurants might be a hit though!
Read more:
What to Pack for Cuba
---
---
Restaurants in Cuba
When Fidel Castro's brother Raoul took over the country in 2008, he allowed the gradual privatization of hotels and restaurants, forming today's bed & breakfasts and paladar restaurants.
You can read more about Cuba's interesting political and economic journey from the embargo to today in this post. Here are a couple of the best places to eat in Cuba:
Paladar Dona Carmela
My tour guide moonlighted as a night security officer at this not-so-secret celebrity spot. Beyoncé and Jay Z dined here (their picture hangs inside) and the menu focuses on traditional Cuban dishes like roast pork.
La Guarida
This is an incredible spot, located in a crumbling building in Centro Havana. From peeling paint to a grand central staircase you absolutely need to try a meal here, even if prices are slightly higher than elsewhere. The quirky interior, unique menu and incredible city views make this a must try spot!
Casa 1830
This gorgeous restaurant has multiple dining rooms both indoor and outdoor and features the classic "steak or lobster" 3 course menu. At the end of the meal, we were treated to Romeo and Juliet cigars, which made for a fun souvenir!
La Fontana Havana
Come here for the local Cuban classics: beans, chorizo, pork chops and more and stay afterwards to dance the night away. La Fontana Havana is known for its excellent drinks and live jazz, making for an unforgettable meal!
Read more:
Where Should You Stay in Havana: Hotels, Airbnbs or Casa Particulars?
---
---
Visiting Cuba – Travel Checklist
Flights | Traveling to Cuba is unpredictable, given the political relations between the U.S. and Cuba. When I visited in the end of 2016, President Obama had relaxed restrictions and as a result, airlines and cruises actively promoted travel to Cuba so long as your journey fell under the approved visitation categories. Today's climate is slightly more dicey, but you can check here for flight deals.
Insurance | Be sure to visit Cuba with travel insurance. Whether your flight is cancelled, your camera & electronics get stolen or you get and need to be hospitalized, travel insurance will help when you need it most. Get a quote for your trip here.
Tours | If you want the same quality of accommodation and food you're used to at home, I would suggest visiting with a cruise company. Cruises offer gourmet, all you can eat meals, western style accommodation with hot showers and air conditioning, plus often there is the option to get wifi on board. Browse cruises to Cuba here.
If you're up for an adventure and more easy-going, give casa particulars a go. You can book a tour with Intrepid on a People to People visa. They organize everything, explore Havana, Vinales, Cienfuegos and Trinidad while supporting local businesses – check out the itinerary and more info here.
You Might Also Enjoy:
Cuba Vacation Planning Articles
How Americans Can Travel to Cuba FAQ + Everything You Need to Know
20 Fun Things to Do in Cuba Cigars, Cars & More!
What to Pack for Cuba to Beat the Heat
Havana, Cuba
40 Breathtaking Photos of Cuba for Trip Inspiration
25 Things I Learned About Life in Cuba
Where to Stay in Havana: A Guide to Accommodation Types
Where to Eat in Havana: Some Restaurant Suggestions!
Follow Sher She Goes on
Bloglovin | Facebook | Twitter | Pinterest | Instagram
---
More articles: Fact Busting Myths About Cuba, a budget Cuba travel guide & Cuba transportation options.