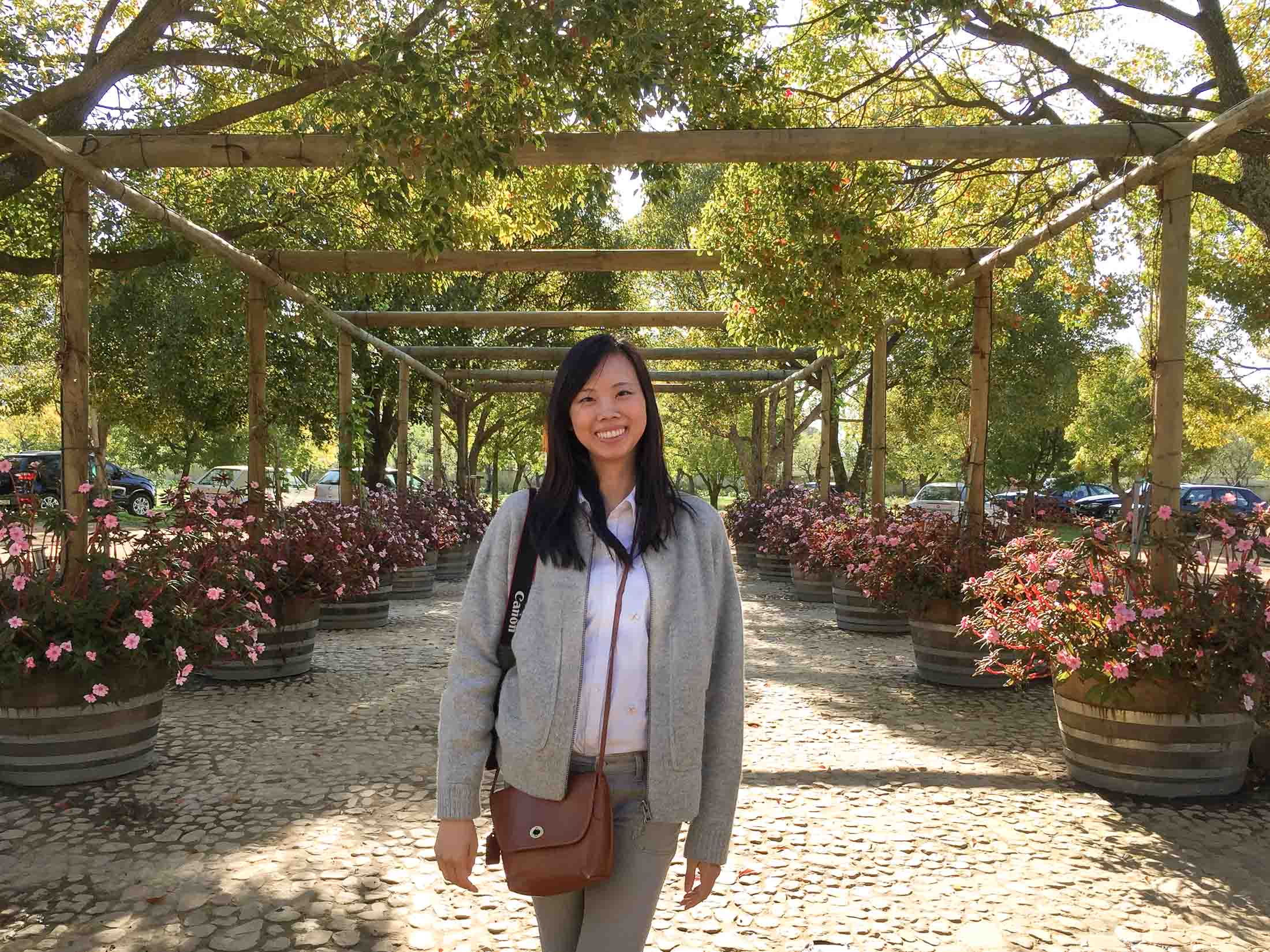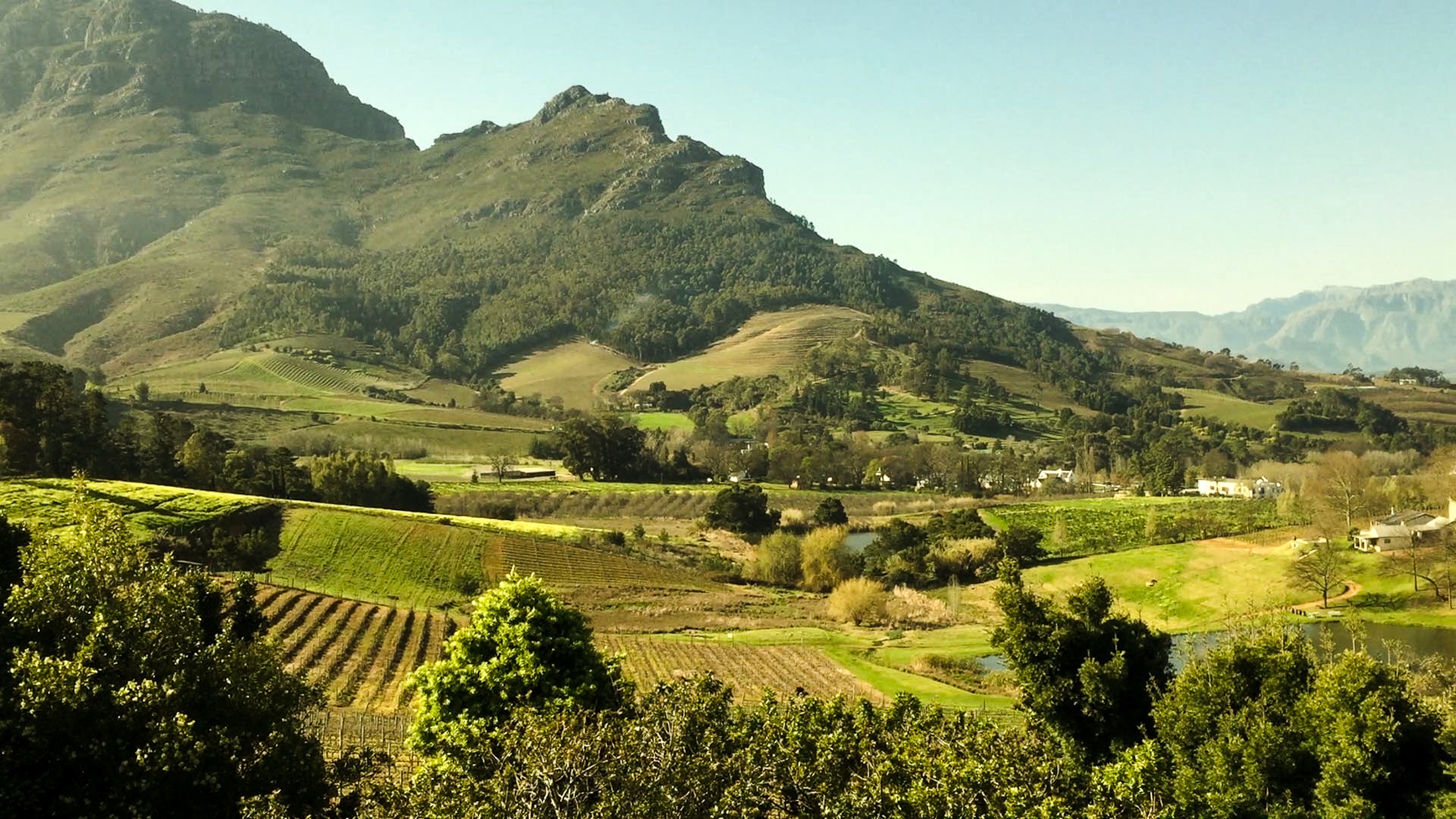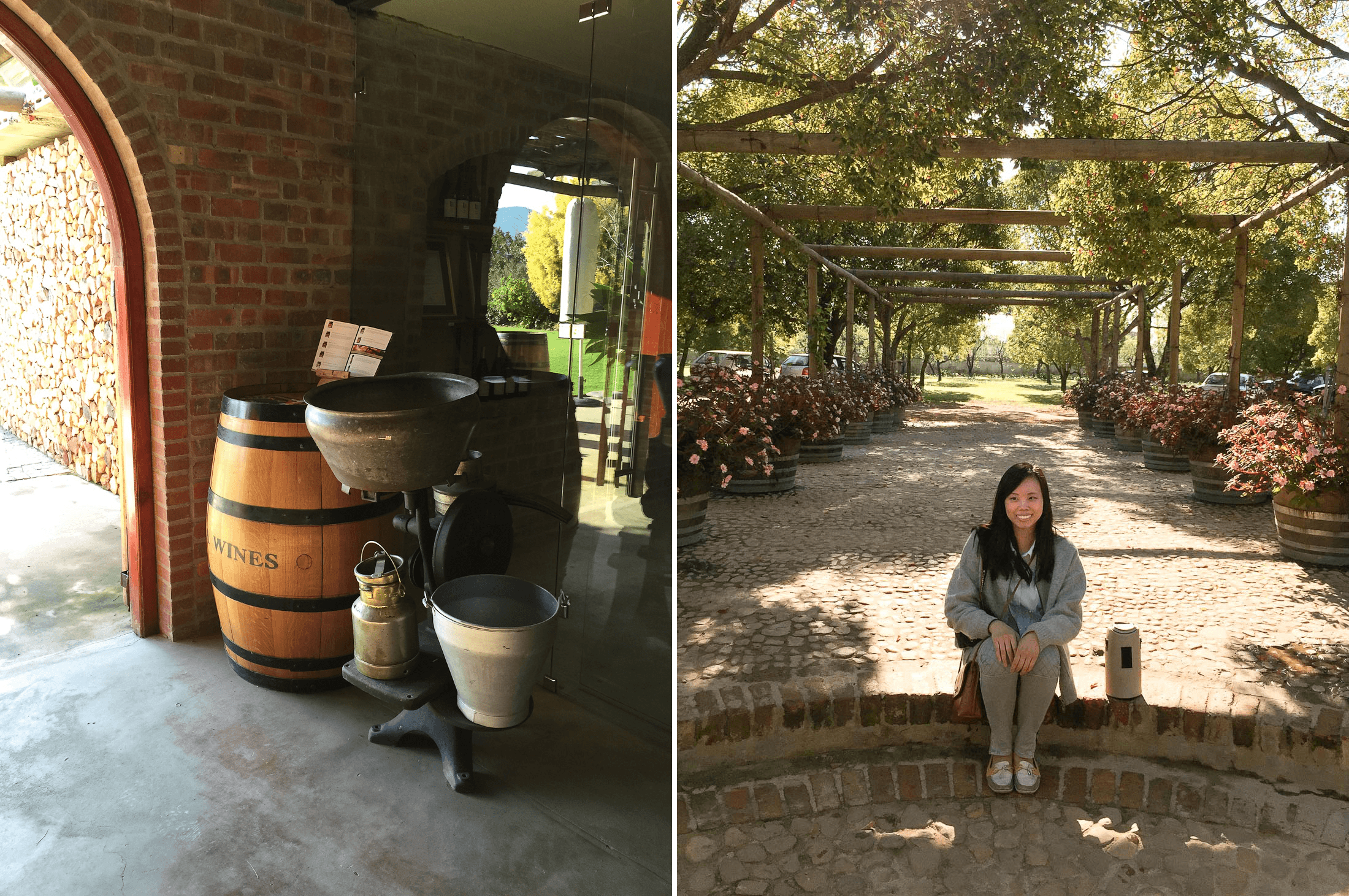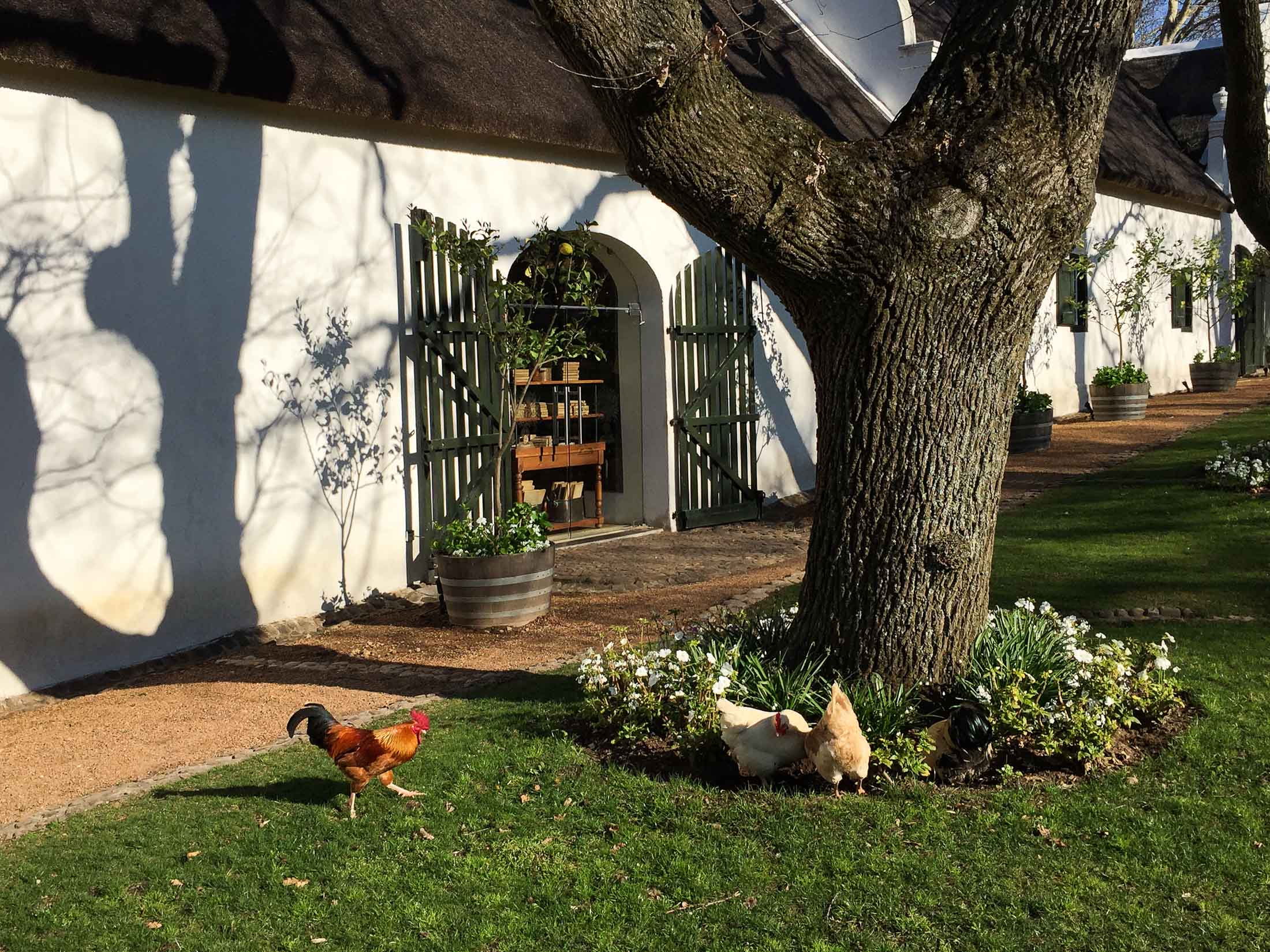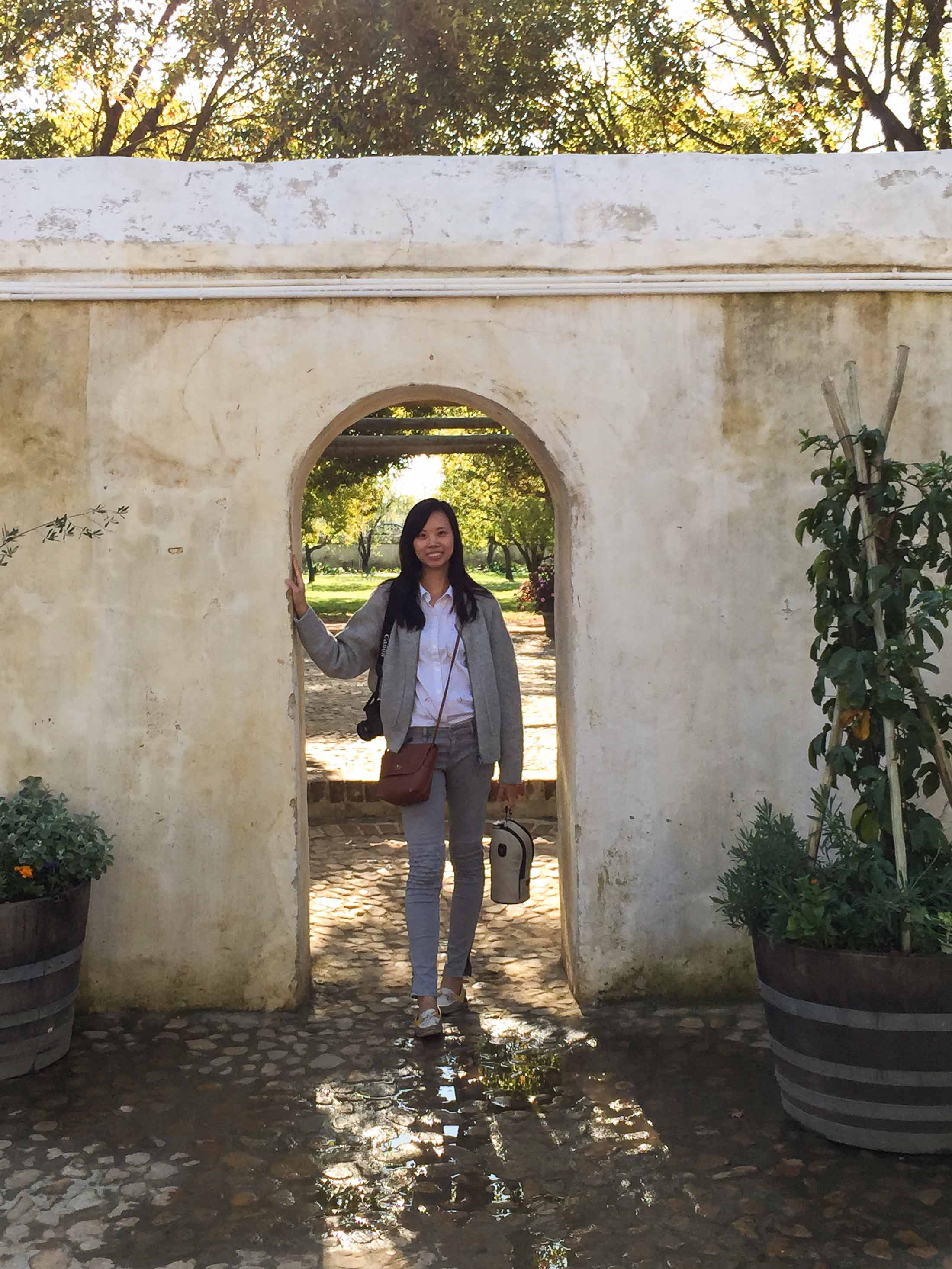 On my trip to Cape Town, we took a half day tour of the famous Cape Town Winelands and explored three vineyards. The Cape Winelands are not to be missed – even if you're not a wine drinker! The scenery itself is absolutely gorgeous as most cape wine estates have classic Cape Dutch style buildings, massive vineyards and beautiful mountain scenery as their backdrop. If you do like wine, you're in luck. Wine is incredibly fantastically inexpensive in Cape Town – approx. $5-10 USD for a good bottle (I got sticker shock when I saw these prices!) Wine tastings are also a steal – approx. $2 USD for a 5 or 6 glass tasting. Unfortunately, shipping a case home is pretty expensive, think upwards of $300 USD.
We toured Boschendal, a picturesque vineyard with wild chickens and a gorgeous fine dining restaurant and had a wine tasting at the vineyard that supplies all of South African Airways' red! I made sure to keep some mini red and white bottles home from the flight as a fun souvenir. Cape Town is most famous for it's reds and shiraz, cabernet and merlots are definitely a must try. I also had some local grown cheeses, wonderful spicy chutneys and olives during the wine tasting, which were delicious. I snapchatted the entire adventure (@shershegoes) and overall had a blast! If I ever get a chance to go back, I would love to eat at Boschendal in Franshoek. The region in general is known for cuisine in addition to wine, and their restaurant looked amazing. I had a little too much time taking bathroom selfies haha – the interiors were really pretty, in my defense.
The winelands are a vast region about 1-3 hours away from down town Cape Town, depending on which region you choose to visit. The best way to tour the cape town winelands is via car,if you have a large group, or the blue luxury train line is a hop on, hop off ride that will get you there as well. If you have a half day, these are the 3 areas I would most recommend to explore:
FRANSHOEK: one of the more famous regions and well known for its gourmet cuisine
PAARL: home to Nederburg Wine Estate, an internationally renowned vineyard
STELLENBOSCH: the oldest wine route where sparkling wine is produced
If you're a wine lover, check out great vineyards all over the world here.