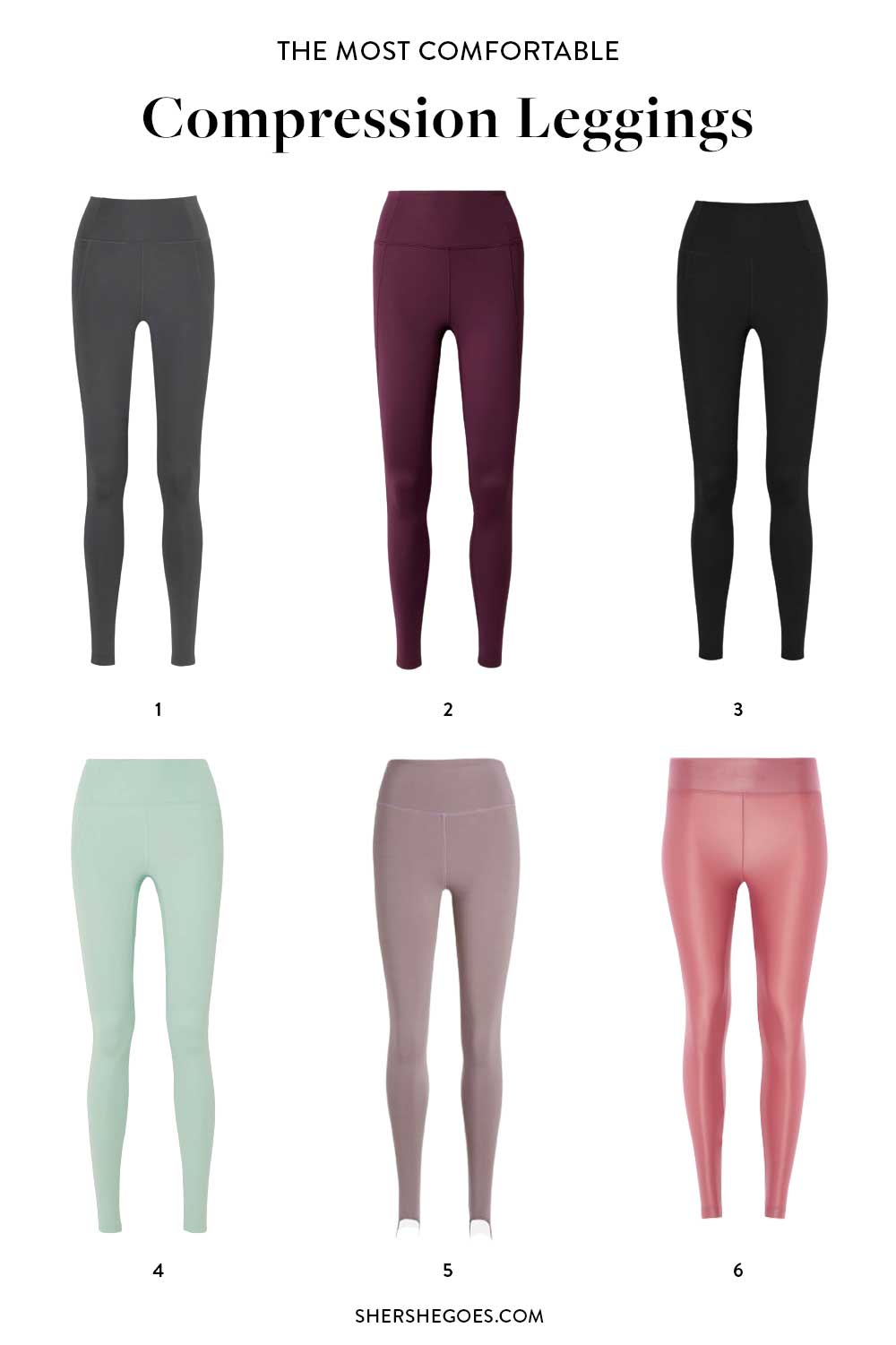 The Best Compression Leggings (2021)
Ever have moments when you weren't planning on exercising but still feel like you could run 10 miles straight, or absolutely crush a 90-minute Pilates class?
What about times when you've rearranged your entire day around a workout only to feel lethargic and without all motivation to hit the gym?
I feel like everyone can relate to these feelings, which is proof that the mind-body connection is a powerful influence on your exercise regime.
Put differently, when you feel good mentally, you are likely to have better workouts physically.
Now, it goes without saying that your workout clothes can only take you so far.
With that being said, having workout clothes that are comfortable, lightweight, and low-maintenance can be a huge advantage as you prepare to have the best mental mindset heading into your workout.
Personally, my compression leggings always make me feel ready for a workout.
Designed to fit snugly without being constricting, compression leggings feel like a comfortable second skin that barely requires any adjusting or fiddling.
Plus, compression leggings are generally made with super-stretchy fabric that can handle the range of motion in basically any workout.
Keep reading for our 7 favorite compression leggings for women!
ADVERTISEMENT
Keep reading, or pin this article to save it for later ⇟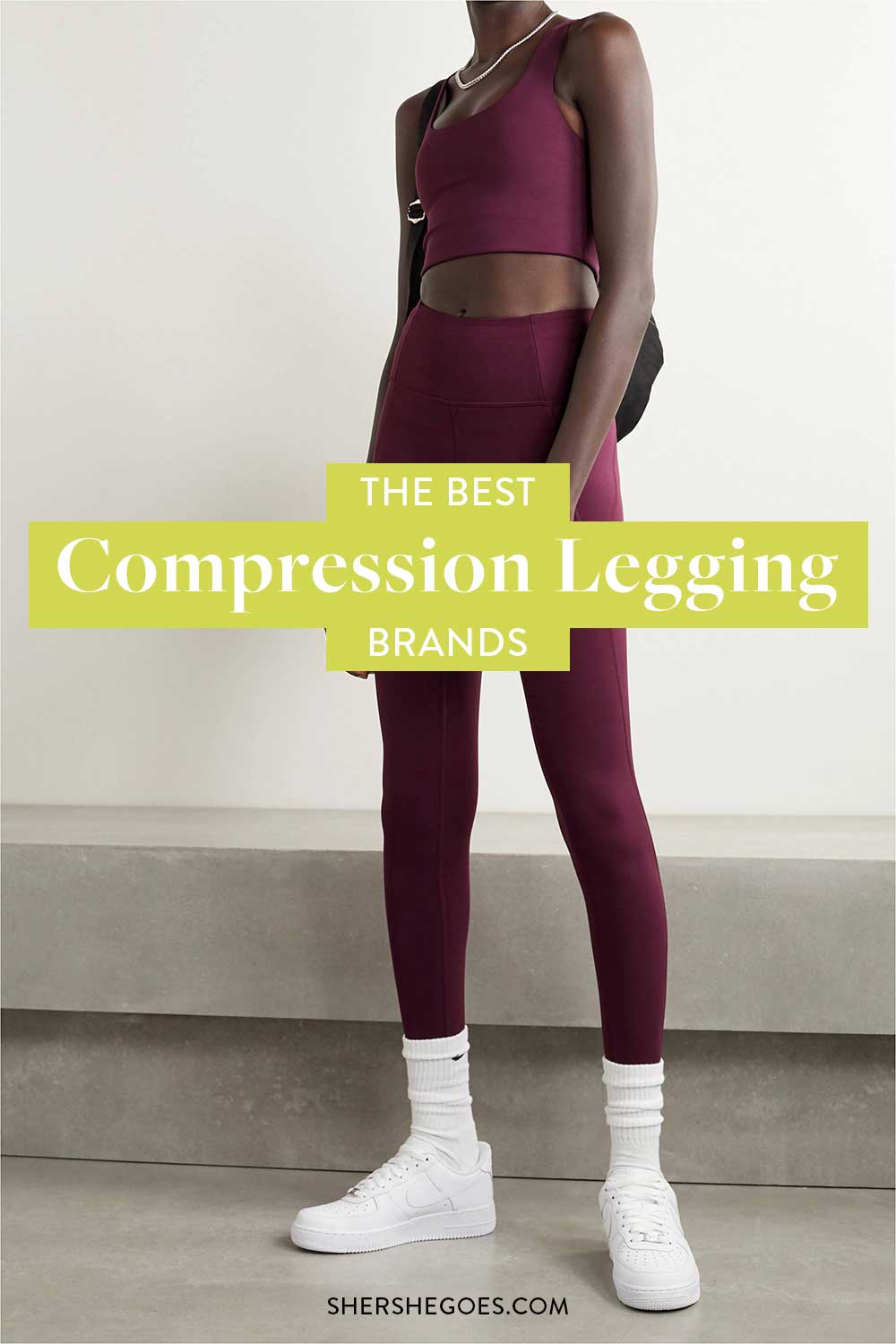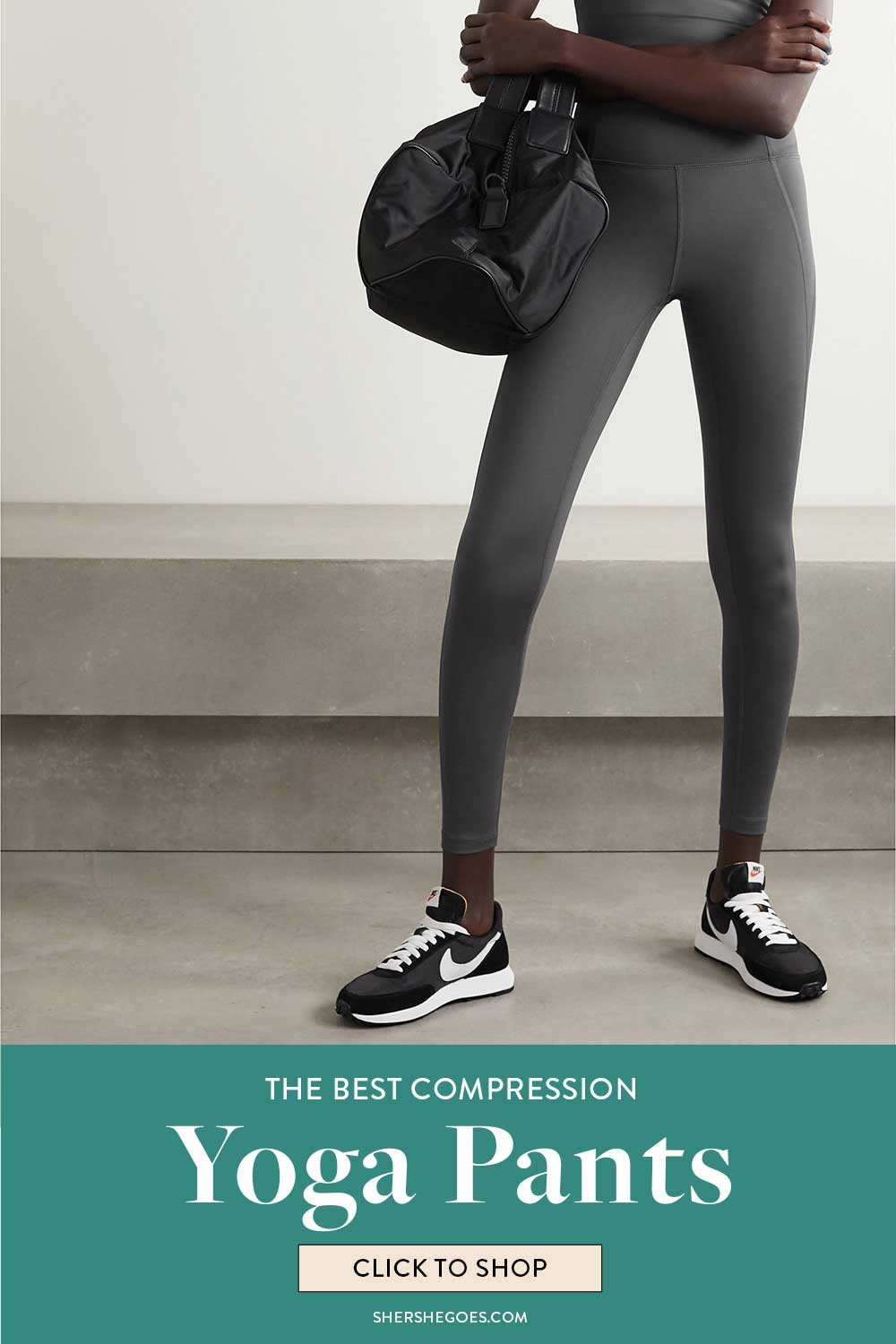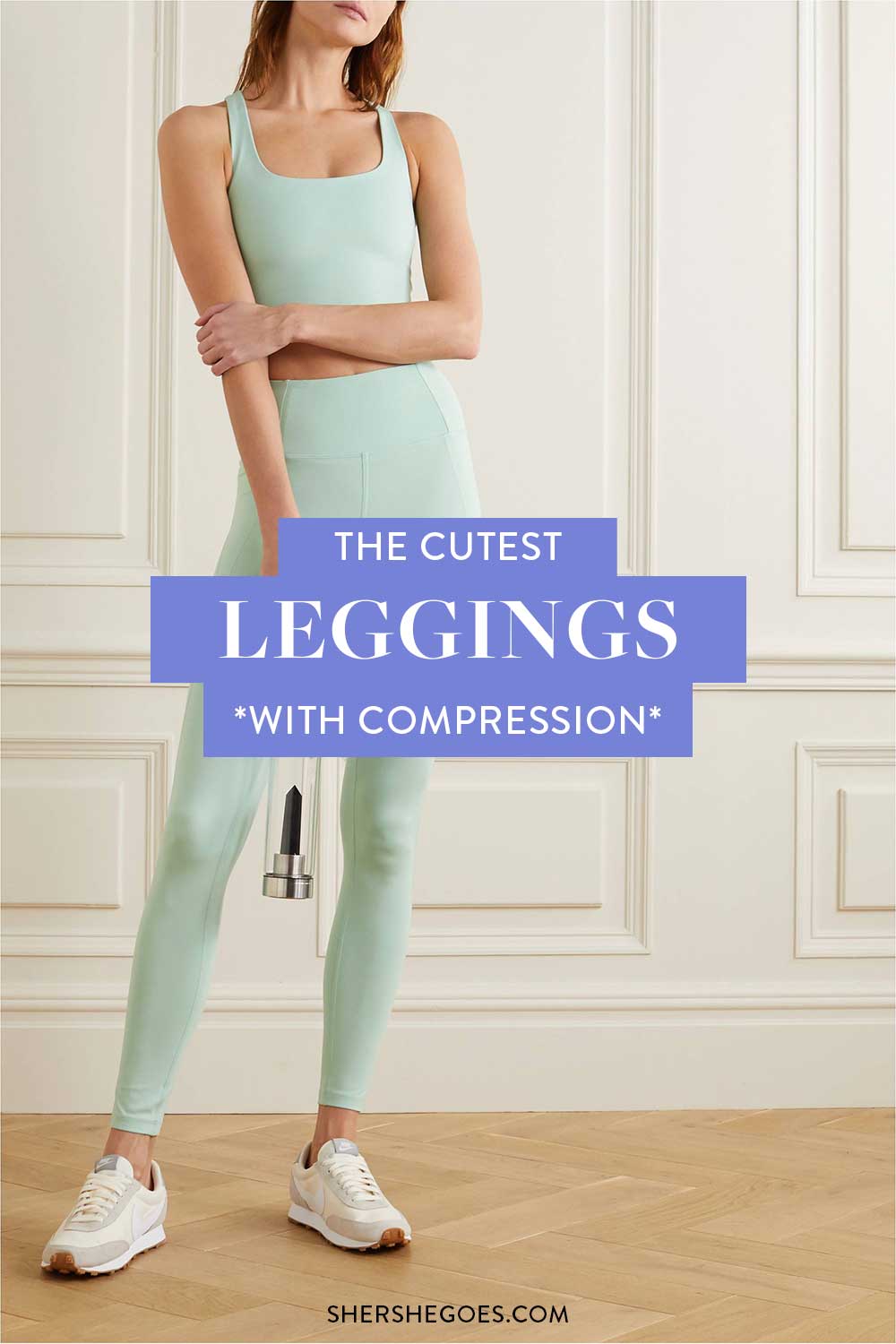 ADVERTISEMENT
---
---
The Best Women's Compression Leggings (2021)
Imagine looking great AND never having to adjust or fidget with your outfit while working out. Well, you can with great compression leggings!
Top Compression Leggings for Women
ADVERTISEMENT
---
---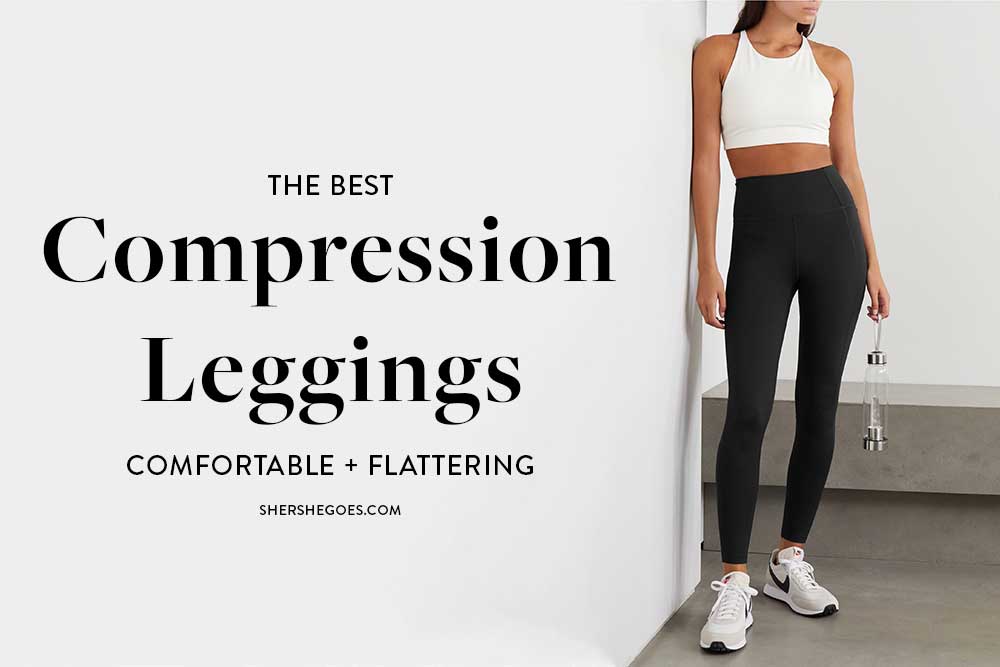 The Best Compression Leggings
Best Affordable Compression Leggings: Homma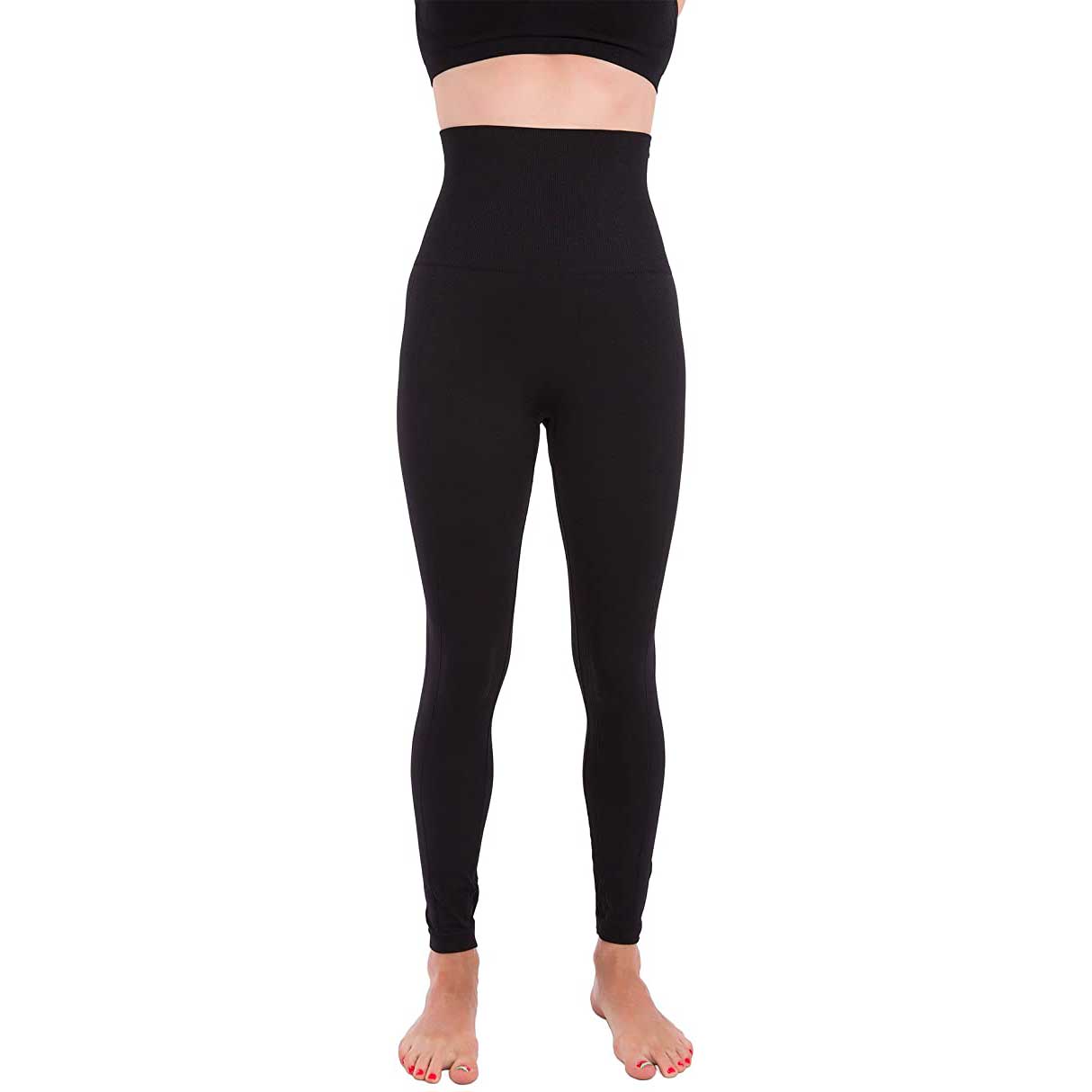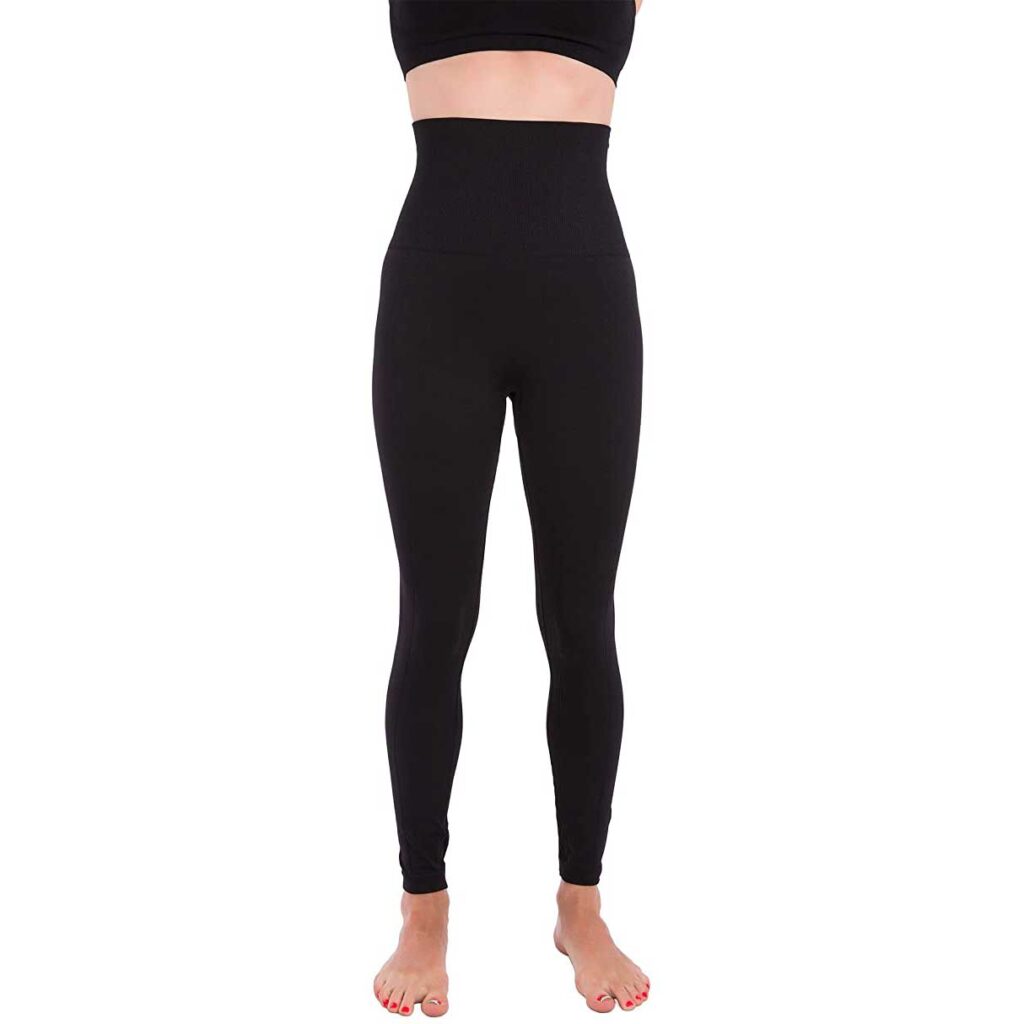 Unfortunately, it's very easy for compression leggings to run near or even over $100 dollars.
Luckily, these sleek compression leggings from Homma offer great value as well as a chafe-free breathable fabric and a stay-put high waistband for some extra tummy-tucking!
ADVERTISEMENT
---
---
Best Black Compression Leggings: Commando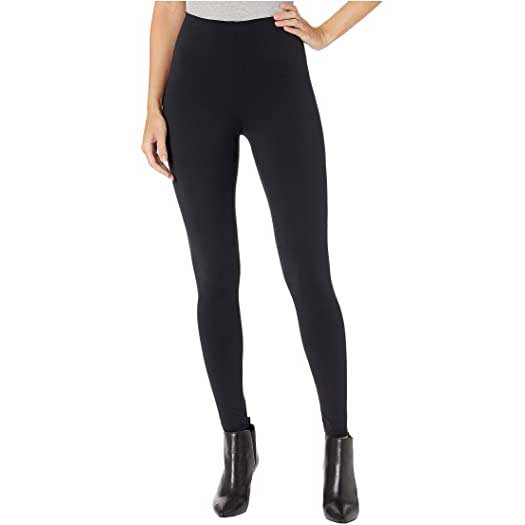 While I mostly use my compression leggings for working out, I love any leggings that can work seamlessly between working out and going out!
These women's compression leggings from Commando do just that, as they feature a high-performance fabric that's perfect for the gym and a sleek aesthetic that works great everywhere else!
ADVERTISEMENT
---
---
Best Crop Compression Leggings: Nike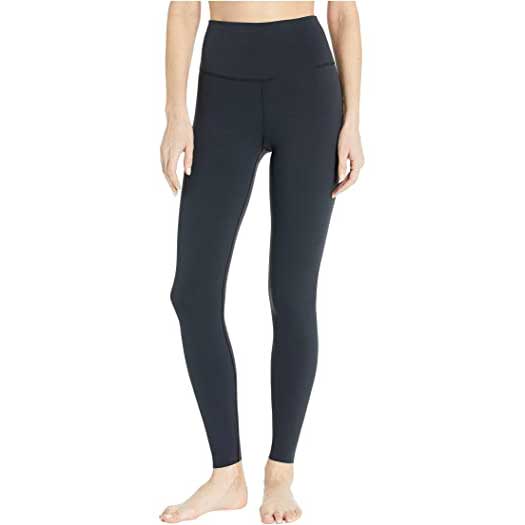 Everything about these Nike compression leggings is explicitly designed for the active, on-the-go yogi!
Including a moisture-wicking performance fabric, a contoured high waistband for shape and support, and seamless sides that provide a flattering silhouette, these compression leggings are definitely made for people who take workouts seriously!
ADVERTISEMENT
---
---
Most Comfortable Compression Leggings: Spiritual Gangster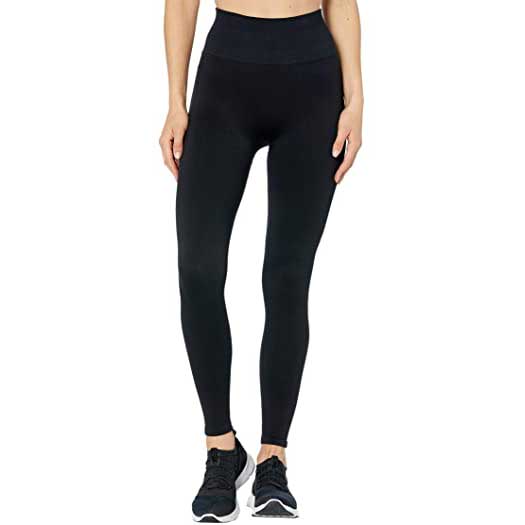 Even though compression leggings should be comfortable by nature, it's surprising how many miss the mark.
Some are too thin, some are too constricting, and others simply have an irritating, uncomfortable fabric.
These compression leggings from Spiritual Gangster are definitely the Goldilocks of the bunch, aided by a ribbed chevron design that creates a thicker, more comfortable fit around your legs!
ADVERTISEMENT
---
---
Best Compression Leggings for Working Out: Under Armour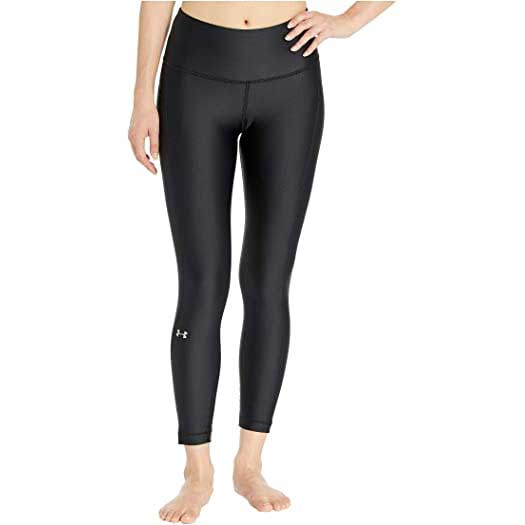 Under Armour has always had its performance game on point, and these compression leggings – which feature the brand's patented moisture-wicking technology, four-way stretch fabric, and strong elastic waistband – are no different.
But what impresses me the most about these leggings are how stylish they are – I love how the cropped length automatically provides a super chic and tasteful shape to whatever other workout clothes you might choose for the rest of your outfit!
ADVERTISEMENT
---
---
Most Breathable Compression Leggings: Lululemon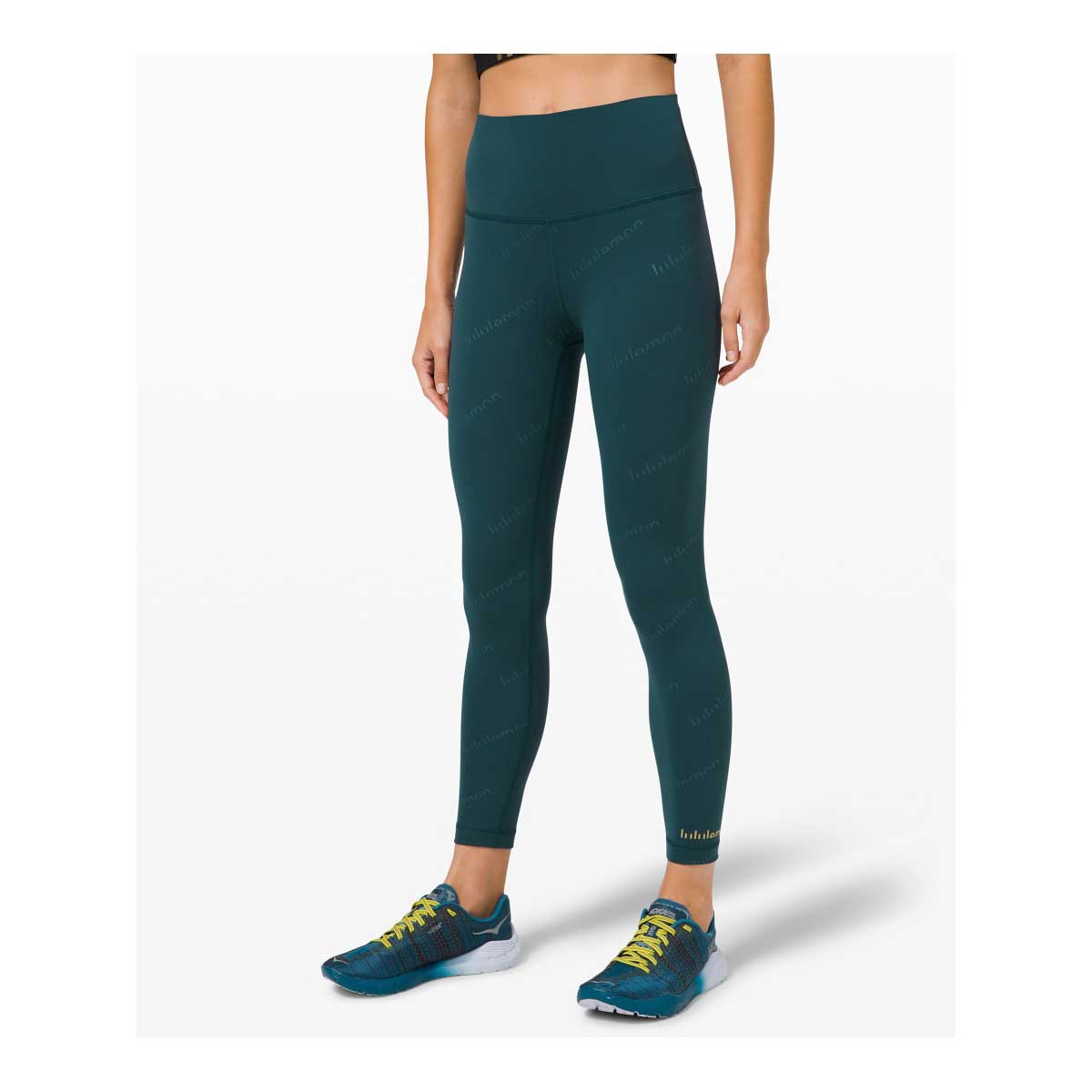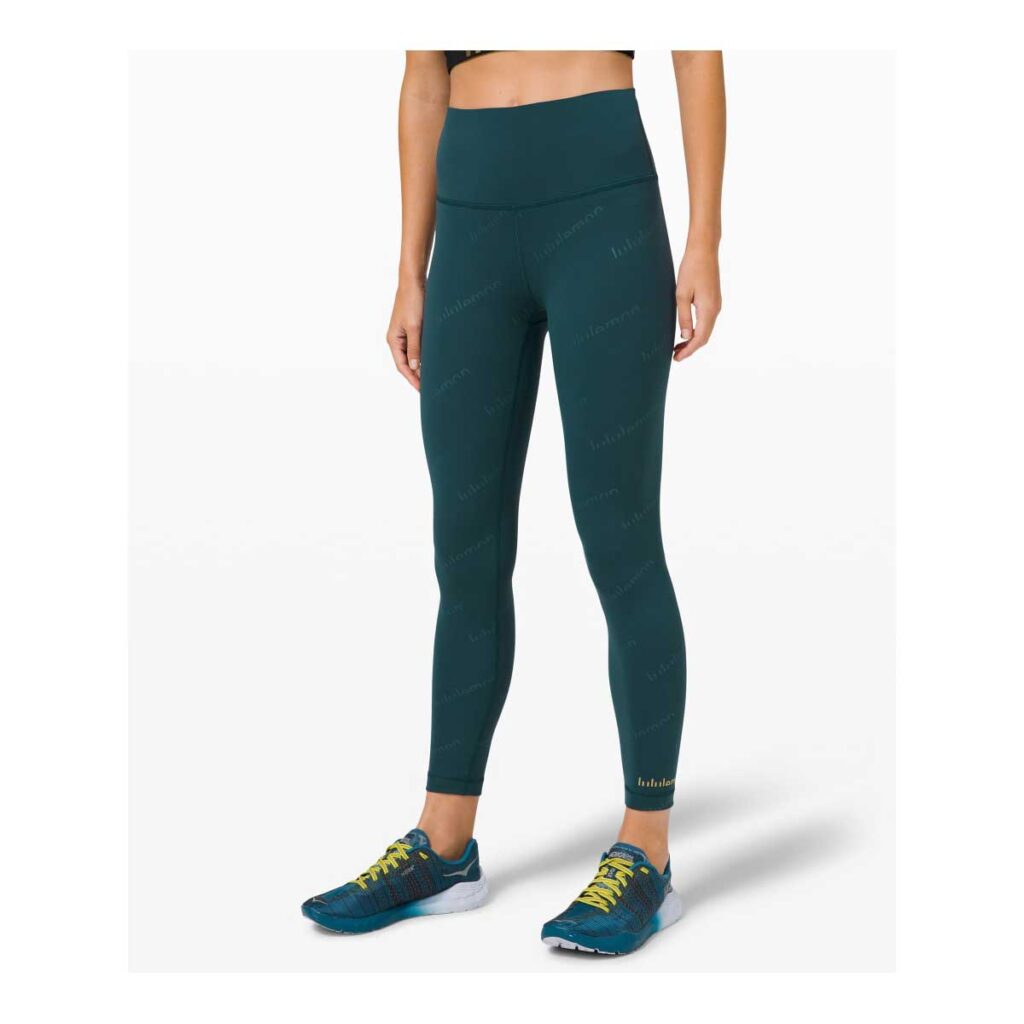 If you've never tried on a pair of Everlux leggings from Lululemon, I grant you full permission to stop reading this article so you can find the pair closest to you.
Yeah…they're that amazing!
Designed with superior breathability and quick-drying properties, Everlux is also just ridiculously comfortable. These leggings feel so soft and cool on the inside and remarkably this comfort doesn't come at the expense of any performance!
ADVERTISEMENT
---
---
Most Stylish Compression Leggings: Ultracor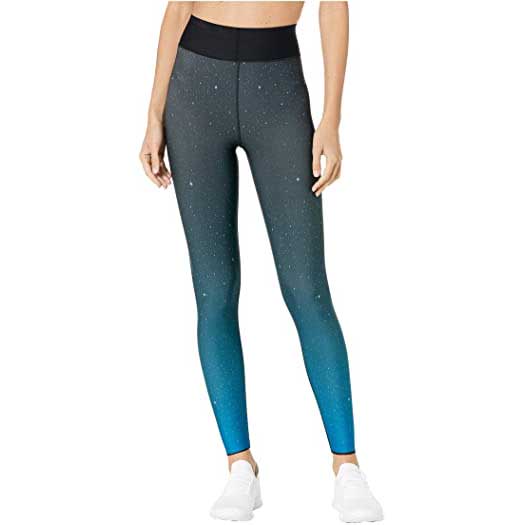 The first impression of these Ultracor compression leggings is obviously the stylish design that is a welcome breath of fresh air compared to the ubiquitous, typically all-black leggings you're used to seeing.
Don't think that just because these leggings are a little more fun means that the performance suffers one bit, though.
Offering patented shapewear that lifts the butt, activates the core, and flattens the tummy, these seamless-fabric leggings would be one of my favorites regardless of design!
ADVERTISEMENT
---
---
Shop Women's Compression Leggings
---

ADVERTISEMENT
---
---
Read More in my favorite Comfy Shoe series:
Most Comfortable Shoes
The Most Comfortable Flats EVER
The Most Comfortable Sandals for Summer
The Most Comfortable Boots for Winter
The Most Comfortable Heels (you can actually walk in)
Best Sneakers
The Best White Sneakers that Go with EVERYTHING
Cute Casual Sneakers to Wear Anywhere
Best Boots
The Best Chelsea Boots to Wear All Year Round
The Best Lace Up Boots for Military Inspired Chic
The Best Over the Knee Boots that Make a Statement!
The Best Shearling Boots to Stay Cozy this Winter
The Best Black Combat Boots That Go with Everything
Cozy At Home Shoes
The Best Mules for Easy Slip on Style
The Best Loafers to Look Polished but Stay Comfy
Shoe Reviews
The Best Travel Shoes in Every Style - Sneakers, Slip Ons, Flats & Sandals
Everlane Flats - These 5 Pairs are Extra Comfortable
OluKai Shoes: Sneaker & Sandal Review
Where to Get Stuart Weitzman Boots on Sale
Designer Inspired
The Best Cap Toe Ballet Flats to Get the Chanel Look, for Less
Classic Chanel Inspired Slingbacks (Two Toned)
The Best Chanel Inspired Espadrilles to Rock All Summer
The Best Manolo Blahnik Lookalikes
The Best Over the Knee Boots that Rival Stuart Weitzman Lowlands!
Follow me @Sher She Goes on