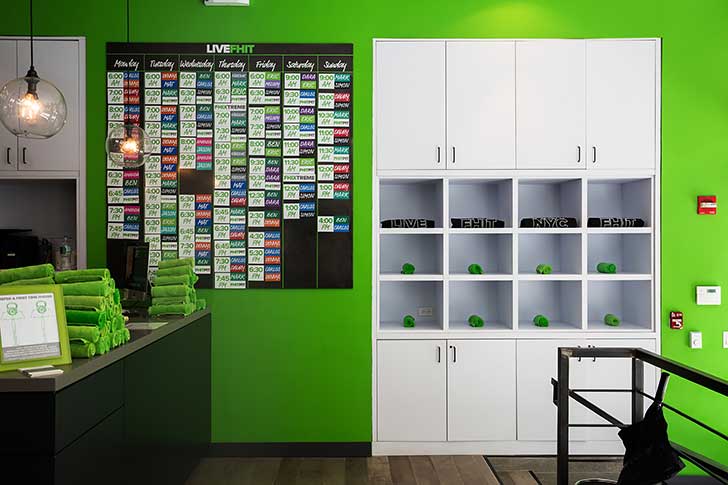 The Fhitting Room Review
Signature FHIX Class
C and I headed over the Fhitting Room one afternoon for what we thought would be a mildly strenuous "get back into working out" class after a couple months of travel and overindulgence. Boy were we wrong.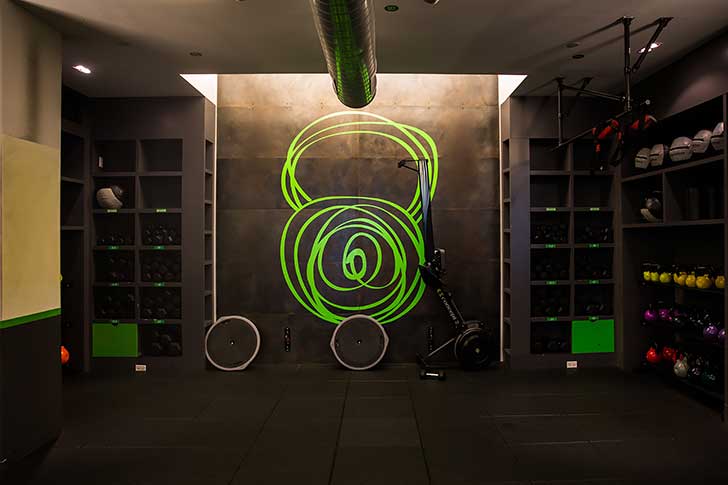 ---
---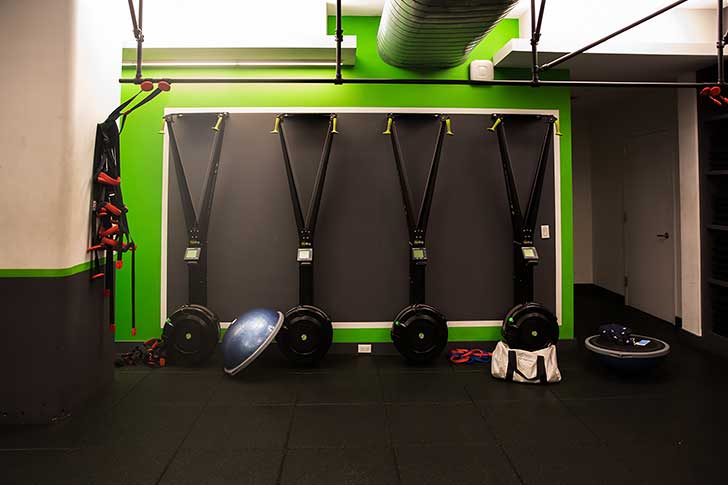 The Fhitting Room NYC
The Fhitting Room is a boutique studio focused on High Intensity Interval Training. We went to the Flatiron location, a gorgeous black and neon green space with two studios (one upstairs, one in the basement), a shared locker room and gorgeous showers/facilities.
There are plenty of small lockers on the main floor and downstairs and multiple showers stocked with all the necessitates, although be aware that the changing area is coed.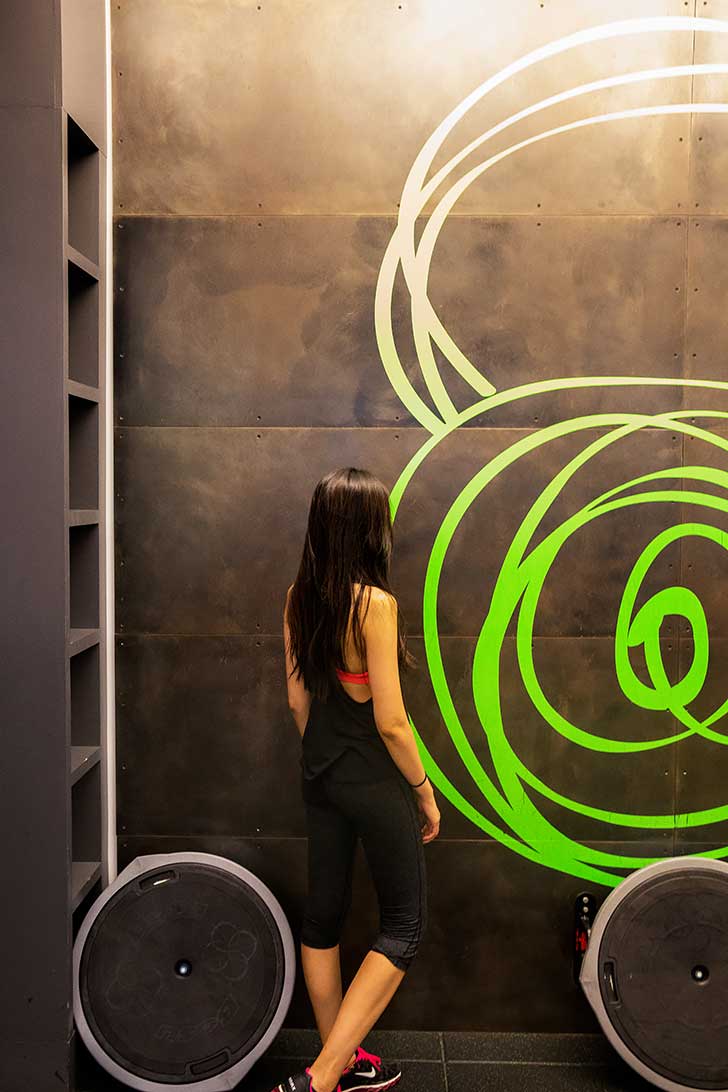 Class Structure
We took the Signature FHIX class, a 50-minute intense workout integrating five different building blocks:
1 | warm-up: 1-minute of jumping jacks, lunges, planks and bicycles to get the blood flowing
2 | tabata mash up: we paired up and each person alternated exercises (our particular day consisted of kettle bell thrusters and diamond push ups)
3 | circuit: the most brutal part where a team of 4 does multiple rounds of various exercises (our day consisted of rowers, pull ups, kettlebell tricep extensions and bosu mountain climbers)
4 | chipper: 6 minutes of FHIX at your own pace (our day was wood chops, froggers, renegade rows, burpees and tuck jumps)
When you sign up for the class, you are assigned a number so you'll automatically start with a spot, which makes things convenient. Just make sure to look up to find the number!
Throughout the class, we worked in pairs, teams and individually. Equipment wise, the classes incorporate kettlebells, bosu balls, the urg and TRX, all of which are as new, clean and sleek as the gym itself.
---
---
Intensity
To put it mildly, we died. C walked out after 15 minutes right about in the midst of the circuit and I (slowly) slogged it through until the end… but it's three days later and I still can barely move my arms. We walked out feeling like we got the workout of our lives!
This is definitely an intense class and most suited to those who are already working out consistently. Our 24 person class consisted of almost all girls and the fhittest people I've ever seen! Working out among them was some serious motivation. If you're a beginner, I would suggest working up to it or perhaps trying their FHITpit class, which takes place in the more intimate studio downstairs and is capped at 10 people. Be aware that the lowest weights in the room start at 7.5 lbs so you should feel comfortable working out your triceps with 15 pounds or so for most of the arm exercises. No shame, I definitely had to ditch one weight.
If you're already in top shape, check out the FHIXtreme classes for advanced skill levels.
Finally, the instructors and staff were the best part. Everyone was incredibly welcoming and there are 2 instructors per class, which I found unique among fitness classes. It helped keep the class energy up and ensured personal attention to every member of the class at all times, which to me, was the most unique aspect of the Fhitting Room. Working out here means a tough nonstop 50 minutes of activity, with top notch equipment in a clean, beautiful space – with added inspiration from all the serious athletic people around you!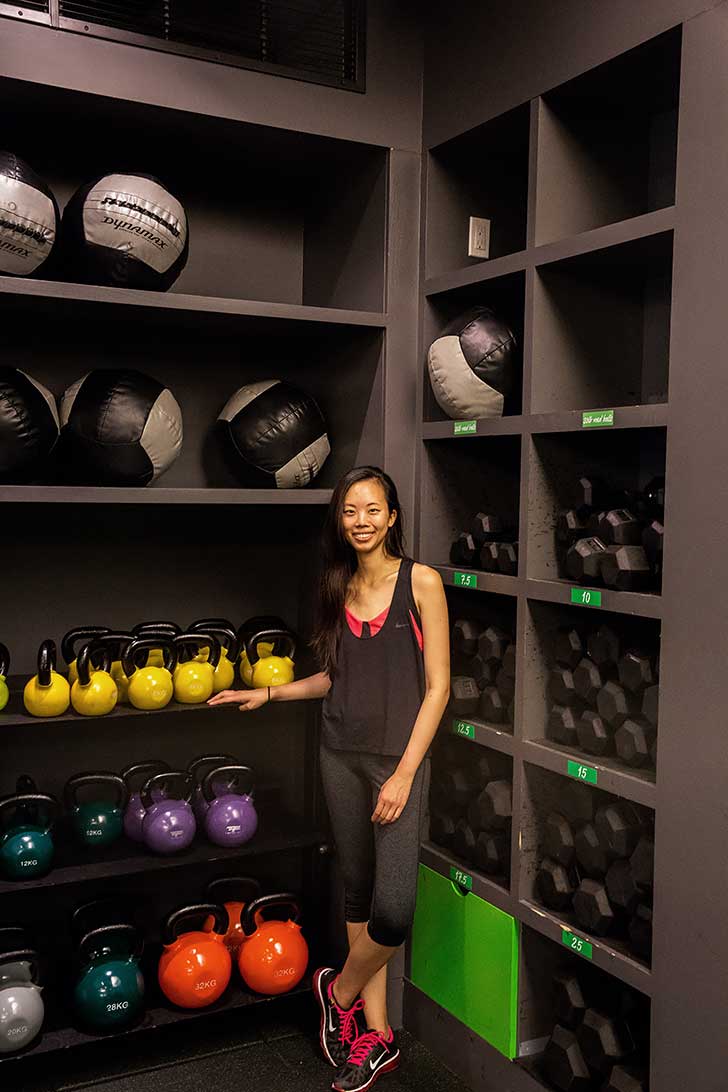 Overall we had a great, fun experience (despite our poor showing) and will be back to give the Fhitting Room another go!
The Fhitting Room
2 Locations across the UES and Flatiron
$38 per class (also on ClassPass)
Shop My Favorite Activewear
---