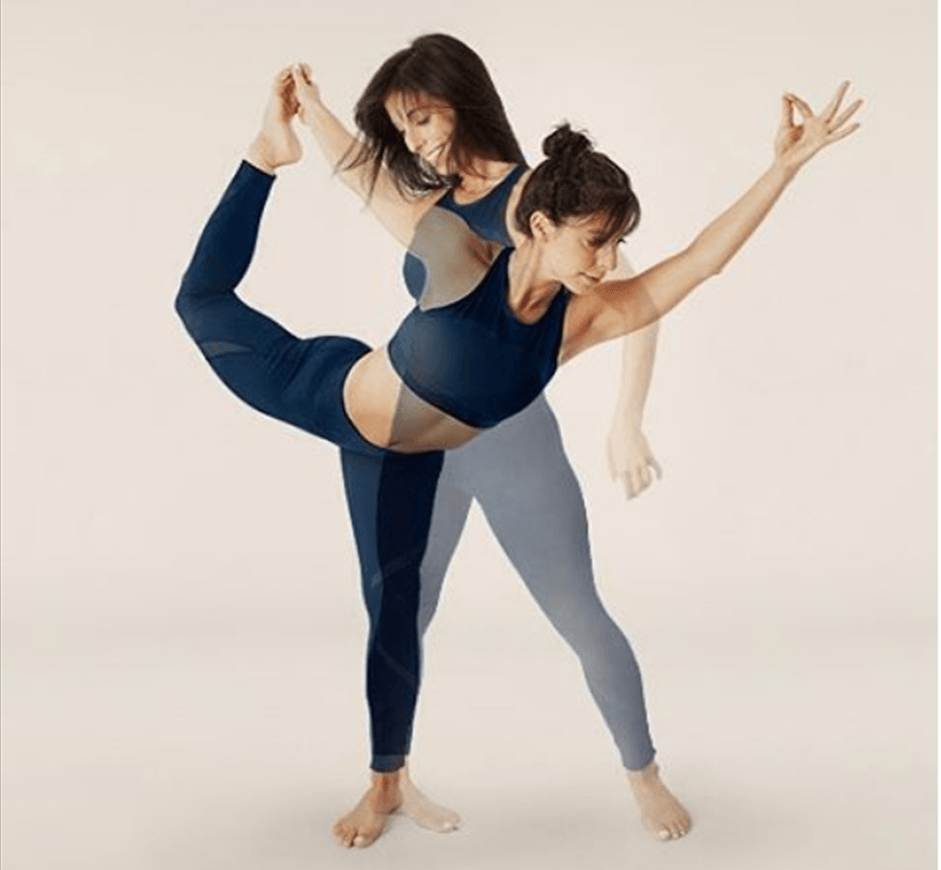 Equinox Review
If I could, I would take cardio and fast moving exercises classes every day of the week. However, my abs are in sore need of some work and everything these days feels tight. This is where Barre classes come in! I've tried a couple in the past but always felt like Barre was too "girly" and light on the actual working out. After trying some pilates classes, I decided to give Equinox's Inside Out Barre a try. I initially pictured the class as some sort of reverse format barre class – sort of like an inside out french braid being the backwards french braid motions? Excuse my ignorance as this wasn't the case, haha.
Read on to hear more about the class experience!
Equinox Inside Out Barre Class Description
Get fit and toned from the inside out with this popular Barre based work out. Intervals of conditioning and stretching combine core work, pilates, yoga, isometrics and ballet to lengthen and strengthen. Goal of creating long, lean muscles and a youthful body.
---
---
Inside Out Barre Class Structure
Inside Out Barre is a class incorporating elements of pilates and ballet to sculpt and tone muscles you don't typically use. Think lots of inner thigh, chest, back, glutes and ab movements.
The class begins with some mat work and upper body exercises (planks, side planks, tricep and chest exercises) and then moves to the barre – my favorite part of the class where I feel like I'm a wobbly ballerina in training. The instructor also counts down in "dance" format with counts of 8 or 16. Equipment typically includes the pilates ball and light 2-3 lb dumbbells, but don't be fooled! You'll feel the burn in places you never thought you would.
Inside Out Barre vs Barre Burn
If you're familiar with Equinox's Barre Burn class, this class incorporates similar movements but in a slightly different style. I prefer the Inside Out Barre class because there is actual work done on the barre (vs. purely solo mat work in Barre Burn). This class also has a more soothing vibe (less dance-y) which helps to calm me and really focus on the individual arm or leg exercises.
Compared to yoga, I'd say that Inside Out Barre is less focused on flexibility and more on strength training. The instructor frequently reminded us to keep the movements (like leg raises, pulses and circles) small and overall my muscles are tight and sore but don't necessarily have that "loosened out" feeling they get after yoga.
If you're more of a cardio workout guy or gal, Barre classes are a great addition, not only to mix up your routine, but to lengthen out your body and develop all your muscles adequately. For example, instead of heavy squat work which builds the quads, you'll work on strengthening the inner thighs, calves, and the tops and insides of the knee so that overall, your legs are long and lean vs. purely bulky at the thighs.
One thing to note is the class is a full 60 minutes. If you're used to Yoga, this is no sweat but for me I felt as if the class was almost too long. Again, its a calm and peaceful vibe compared to a Whipped or Metcon3 class so in certain points it can feel as if it drags on a bit. Still, Inside Out Barre is a great full body workout and I really did love the section of the class on the barre.
---
---
Equinox Class Intensity
This is one of those classes where even though you don't sweat profusely, you'll have nice and sore muscles the next day.
I find the upper arm and chest workouts to be the most challenging and I absolutely love the lower body workouts that concentrate on the glutes and thighs. My legs will shake uncontrollably on some moves and realistically, I can never get enough toning in these areas!
Still, I would categorize Inside Out Barre as a low intensity workout. It's perfect for the early AM when you want to get in some exercise without needing to re-blow out my hair after. Barre / pilates / yoga classes in general are always great to throw in at least 1x a week to stretch out your muscles and promote long lean muscle definition!
Who Would Like Equinox Barre Burn
People who enjoy yoga and pilates will want to add Inside Out Barre to their weekly routine.
For my other Equinox class reviews, check out the full series here. If you're not yet a member, head over here to find out how you can save on the monthly rate and why I think the membership is worth it!
Shop My Favorite Activewear
---