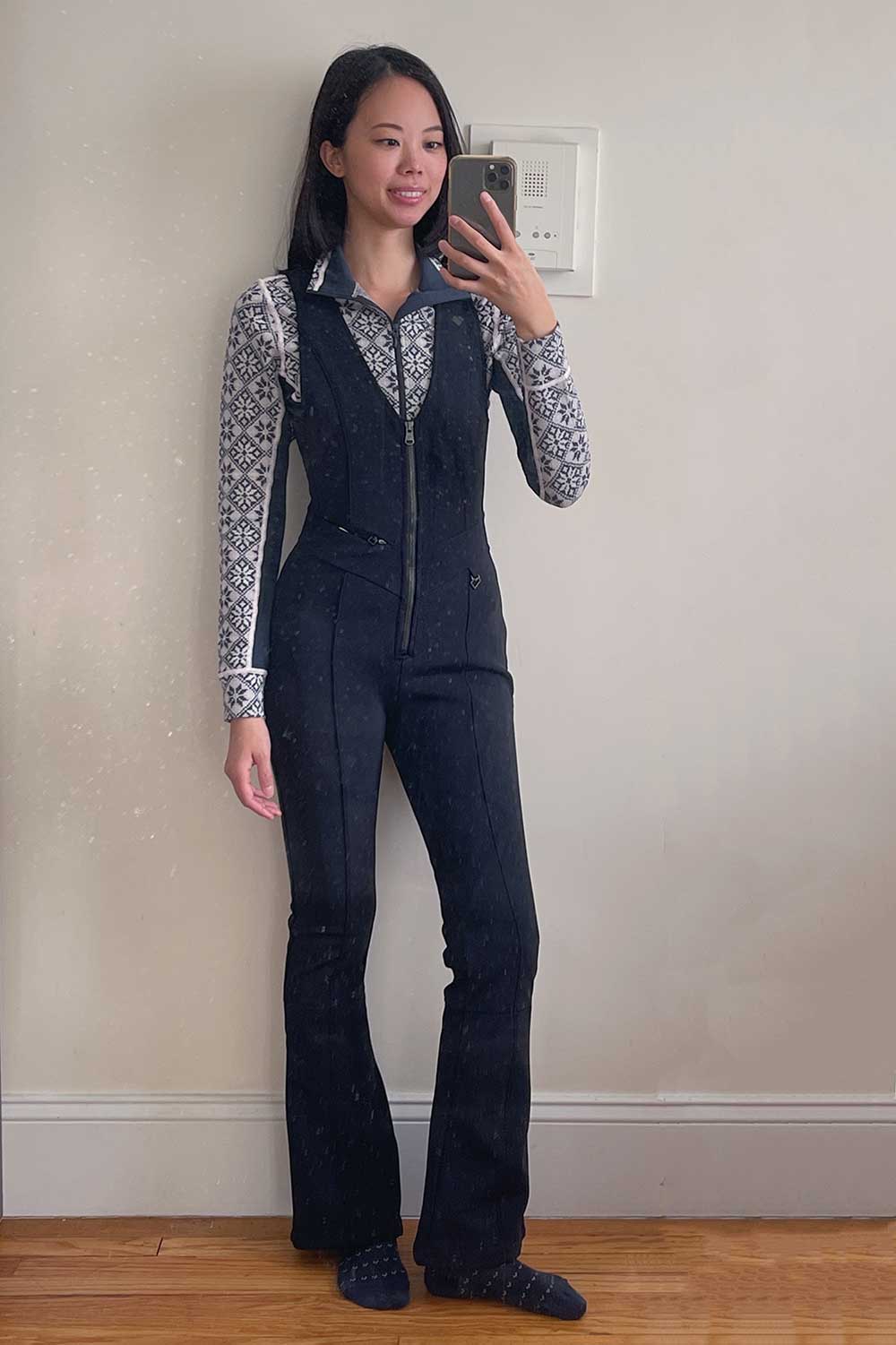 Thank you to Zappos for sponsoring this post.
Obermeyer
I've been on the hunt for flattering, functional ski pants and bibs.
Surprisingly, they're hard to find! And… they're not cheap.
So I set out to try ski clothes from all sorts of brands.
I tried everything from affordable brands, to popular name brands and even designer ski fashion brands, to see if I could find the perfect pair. Did a cute affordable ski pant exist? Do designer ski pants hold up to actual skiing?
I'm doing quick reviews and first impressions of every ski pant and bib that I try. All the reviews are here if you want to search by brand.
Today's review is of the Obermeyer Cybele ski bib.
Skiing during the Pandemic
Most ski resorts are requiring face coverings while on the mountain, so make sure to bring a face mask to wear on the lift!
I like Atoms Everyday Mask, because it's super comfortable to wear everyday. The cloth masks are made from a lightweight and breathable polyester blend that dries quickly. It's hand washable and eco-friendly too!
Keep reading, or pin this article to save it for later ⇟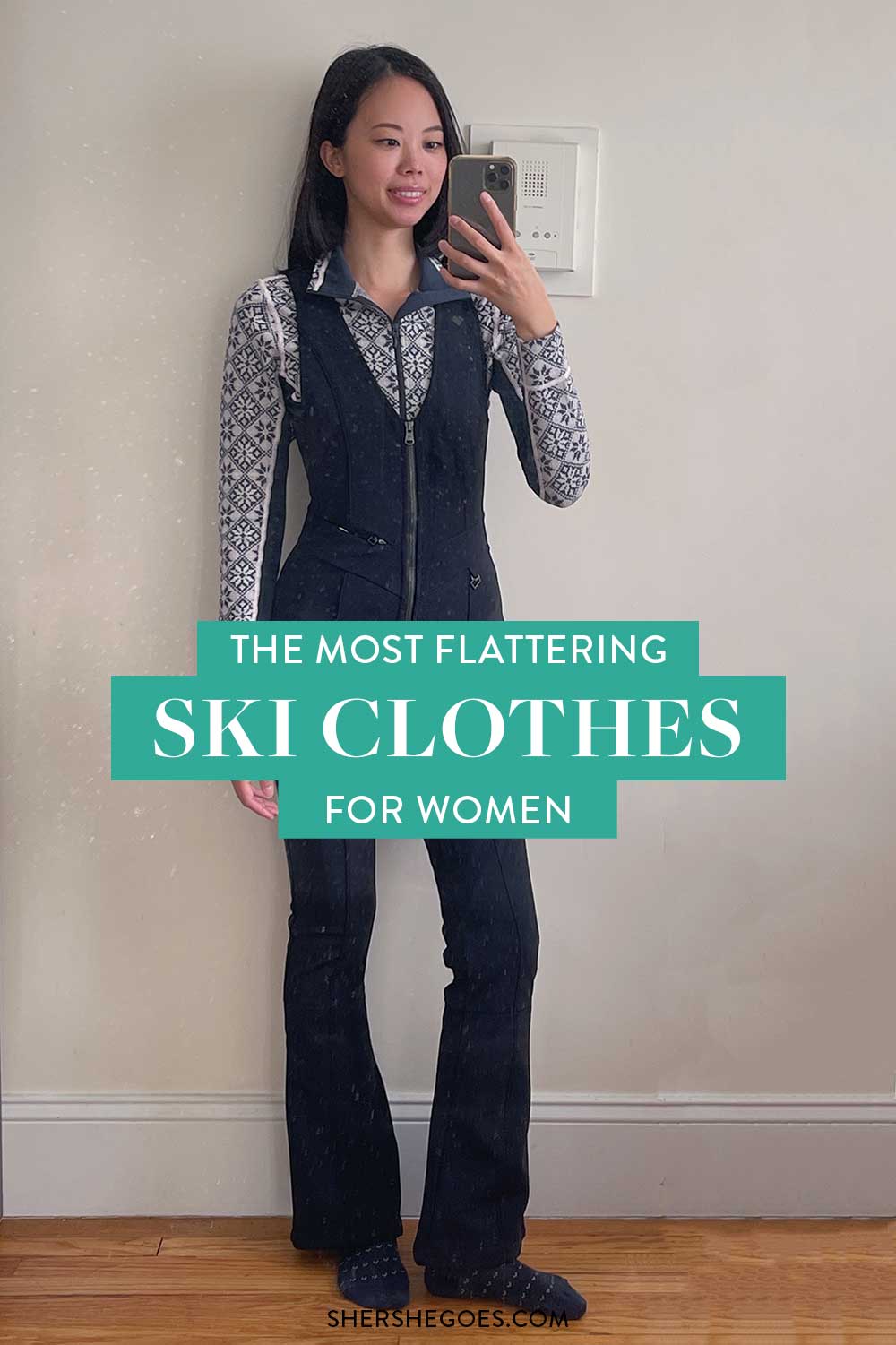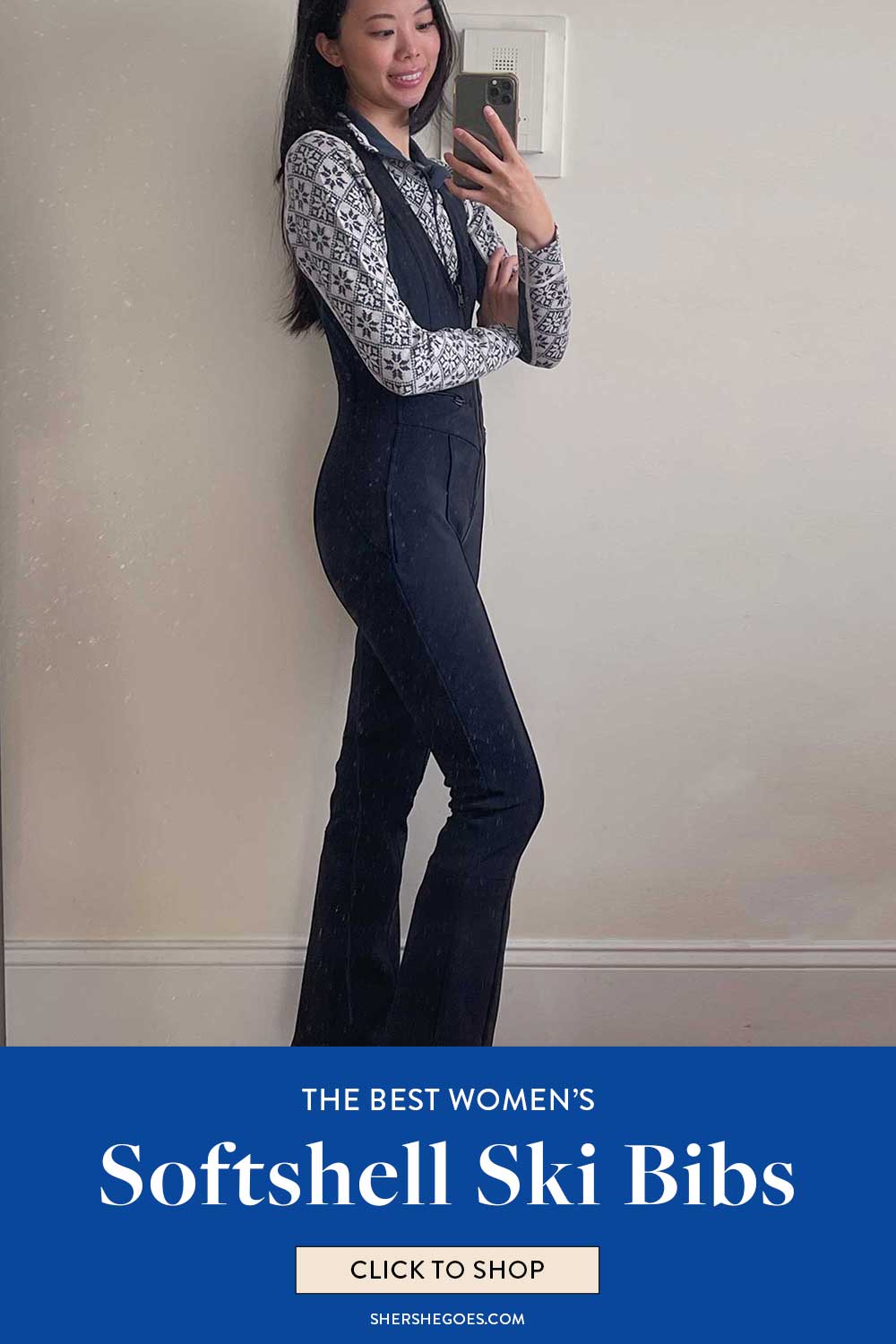 ADVERTISEMENT
---
---
Obermeyer Review
Obermeyer is a ski apparel brand based in Aspen, Colorado.
Founder Klaus Obermeyer started skiing in the Bavarian alps from the early age of 3. He studied to become an aeronautical engineer in Germany before arriving to the states at 27, where he eventually settled in Aspen as a ski instructor.
At the time, skiing was still a new sport and Obermeyer saw a gap in the market for proper ski clothing. He took a down blanket his mother had packed for him when he first left for America, and crafted a jacket out of it, creating an early version of the down ski jackets.
Today the company is still family owned and focuses on high performance ski wear. They make everything from ski jackets to snow pants, base layers and a whole range of winter accessories.
I hadn't heard much about the brand until I picked out a couple of their ski pants to try, but I ended up being happily surprised!
Out of all the brands in the $150-300 price point (which is about 'average' price for snow pants), Obermeyer's fit impressed me the most.
ADVERTISEMENT
---
---
Obermeyer Softshell Bib
The Cybele ski jumpsuit is a new addition to Obermeyer's bib line up.
It's made from a super stretchy, water-resistant softshell material that hugs your body and has lots of give for a comfortable fit.
I liked the streamlined look of this ski suit so was excited to try it out!
ADVERTISEMENT
---
---
Obermeyer Cybele Ski Bib Review
Fit
ADVERTISEMENT
---
---
Straps
The one negative about this softshell bib is that it's not customizable in the torso.
The upper portion of the ski bib is all fabric, so it's non-adjustable. I found that it fit me perfectly, thanks to the stretchy panels on the sides and back, but it's something to keep in mind.
ADVERTISEMENT
---
---
Pockets
Obermeyer's softshell ski bib is designed to be super streamlined and sleek.
So there's one hidden pocket at the waist, on the left hand side. It's a decent size pocket, but won't hold all that much other than a lift card.
I plan to wear my ski jacket over the softshell, so the lack of pockets doesn't bother me too much.
ADVERTISEMENT
---
---
Legs
ADVERTISEMENT
---
---
ADVERTISEMENT
---
---
Read More: in our ski style series:
Ski Trip Packing Essentials
What to Wear Skiing: Packing List Must Have's
The Best Ski Pants for Women (Stylish & Functional)
The Best Ski Clothes on Amazon (Livestream)
The Most Festive Christmas Sweaters
The Cutest Christmas Socks for the Entire Family
Ski Trips
10 Tips to Plan the Ultimate Ski Trip to Stowe
Skiing in Stowe, Vermont (Youtube Vlog)
My First Time Skiing in Vermont
Cold Weather Tips
What to Pack for NYC in Winter
8 Winter Skincare Tips You Should Follow
How to Plan the Perfect Winter Picnic
3 Benefits of Adding a Wet Skin Moisturizer
Follow Sher She Goes on
Youtube | Instagram | Facebook | Twitter | Pinterest | Bloglovin