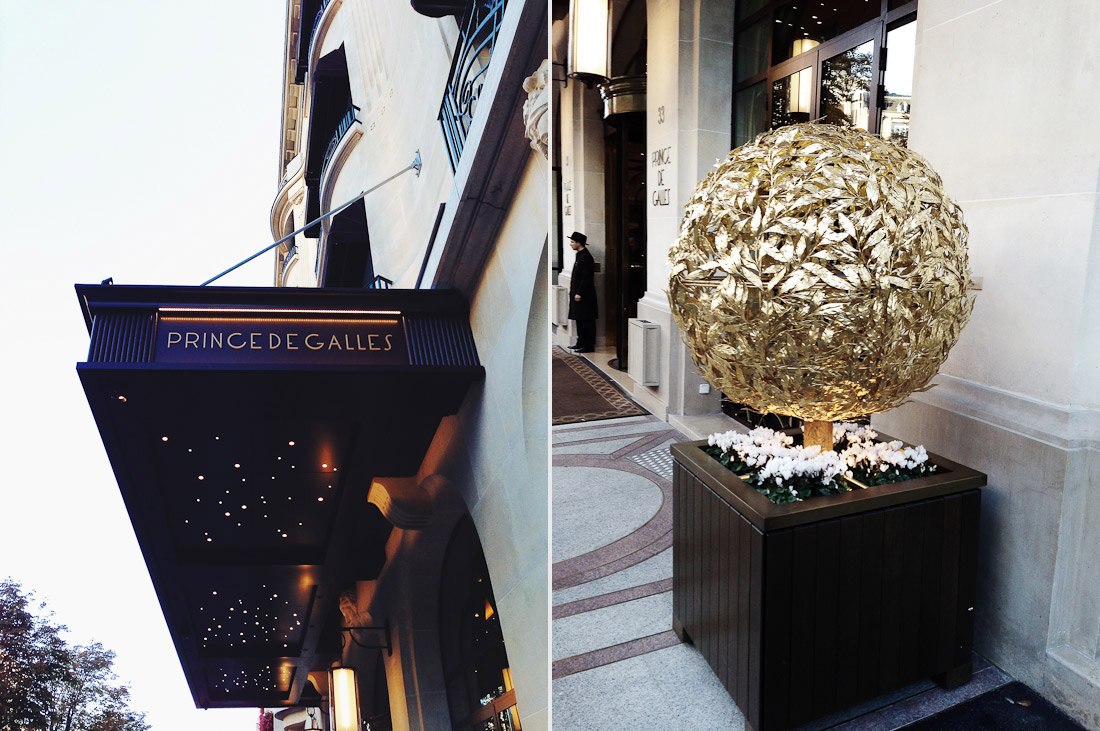 Prince de Galles Hotel
We had only a couple days in Paris so I picked the Prince de Galles hotel for our stay, located near the Champs-Elysées and steps from the Arc de Triomphe.
ADVERTISEMENT
I picked it mainly because of the stellar Prince de Galles and wasn't disappointed!
The elegant boutique hotel was such a luxurious stay. Paris hotel rooms are notoriously small, but our room was large by Parisian standards. Coming home from a full day of sightseeing to a long soak in the room's bathtub was immensely satisfying.
ADVERTISEMENT
---
---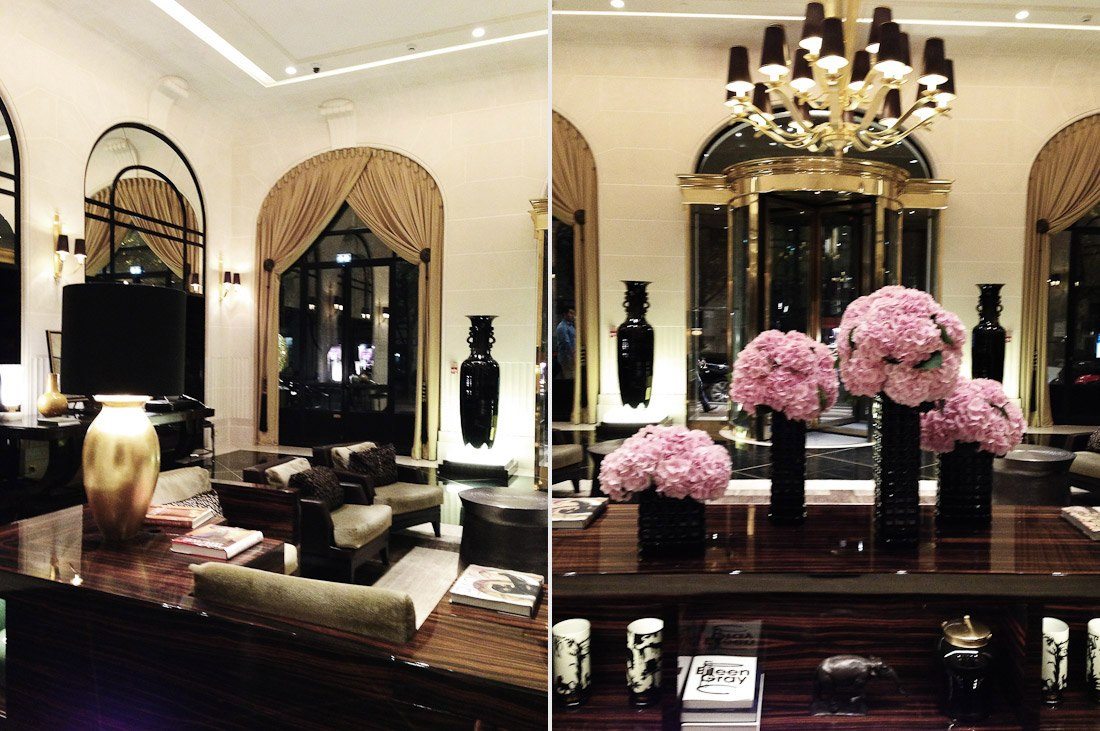 I took a couple photos of the lobby in between going out and coming in for the evening – the flowers are my favorite touch.
ADVERTISEMENT
---
---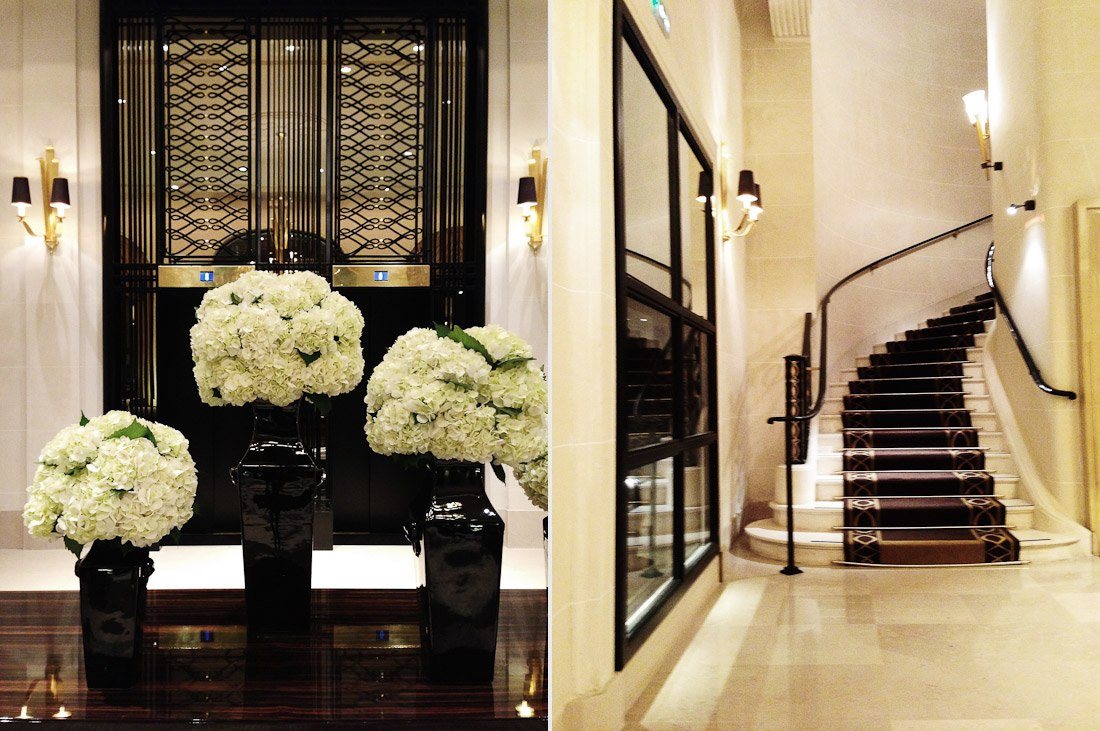 The hotel is a great spot if you want to do some shopping, as its steps away from the luxury stores (LV, Chanel, etc) on the Champs Elysees.
If you're only interested in tackling the main sights of Paris, the hotel is also close to the metro!
ADVERTISEMENT
---
---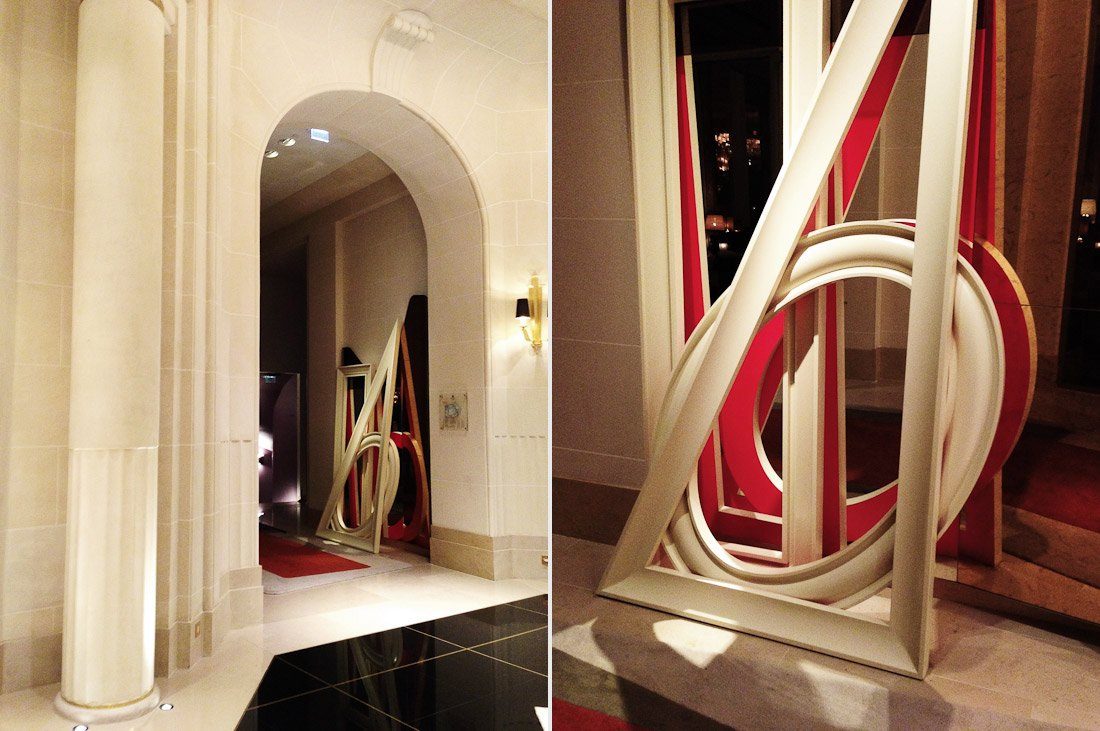 Best of all?
The hotel is part of the Starwood Hotel & Resort group, so if you have some points to burn, you can book a luxurious stay at the Charles de Galles entirely on points!
And buy some more macaroons with your cash savings… :)
ADVERTISEMENT
---
---
Visiting Paris – Travel Checklist
We took a red eye to Paris from JFK. You can find cheap Paris flights from low cost carriers almost all year round – check for flight deals here.
Paris has some of the best museums in the world. I spent an entire summer living in the city, visiting different churches, museums and historic homes and still couldn't get enough. If you plan to sight see, look into a Paris Pass – it's a great value! The pass can be purchased for multiple days and allows you to skip the line at 60+ attractions. See the full list of included sights and attractions here.
Lastly, be sure to visit Paris with travel insurance. Whether you get injured and need to be hospitalized, your phone gets stolen, or a flight delay leaves you with nothing but the clothes on your back, travel insurance will help when you need it most. During our recent trip, riots in Paris shut down the city center and forced a closure of all the main sights (the Louvre, Versailles, etc). Get a quote for your trip here.
You Might Also Enjoy:
Paris Vacation Planning Articles
3 Days in Paris: A Travel Guide & Itinerary
What to Wear in France (to Blend in with Chic Parisians!)
Where to Stay in Paris
Luxurious Hotels with Eiffel Tower Views
Cozy Airbnbs with a View of the Eiffel Tower
Popular Paris Sights 
Musee d'Orsay & The D'Orsay Clock
Notre Dame & its Rooftop Gargoyles
Paris Off the Beaten Path
Musee Jacquemart Andre and The Paris Pantheon
Where to Eat in Paris
Delicious Desserts in Paris
Lunch at Paul & a Romantic Dinner at Potager du Pere Thierry
Outside Paris
Day Trip to Giverny, Vernon & Auvers sur Oise
Exploring Normandy
Follow me @Sher She Goes on