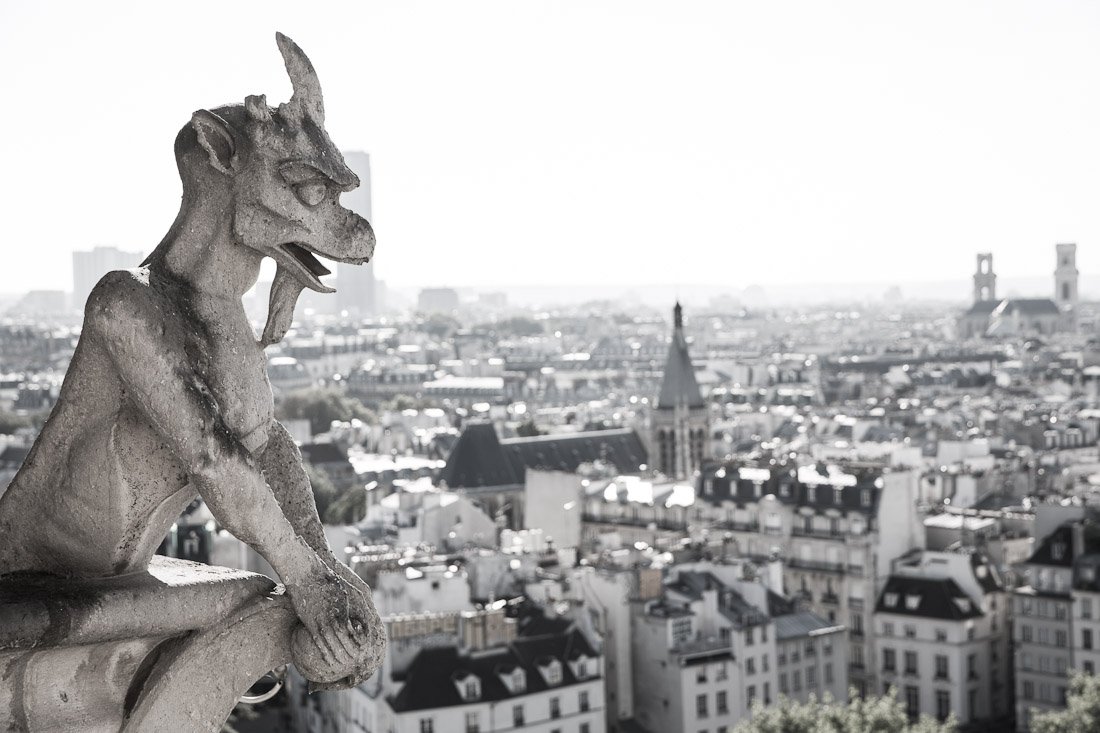 Notre Dame Gargoyles
The Catholic cathedral Notre Dame stands imposingly on the eastern half of Île de la Cité.
About as iconic as the Eiffel Tower, Notre Dame de Paris is one of the finest examples of French Gothic architecture and well worth a visit. The church interior is massive and typically clogged with church goers and tourists alike.
ADVERTISEMENT
---
---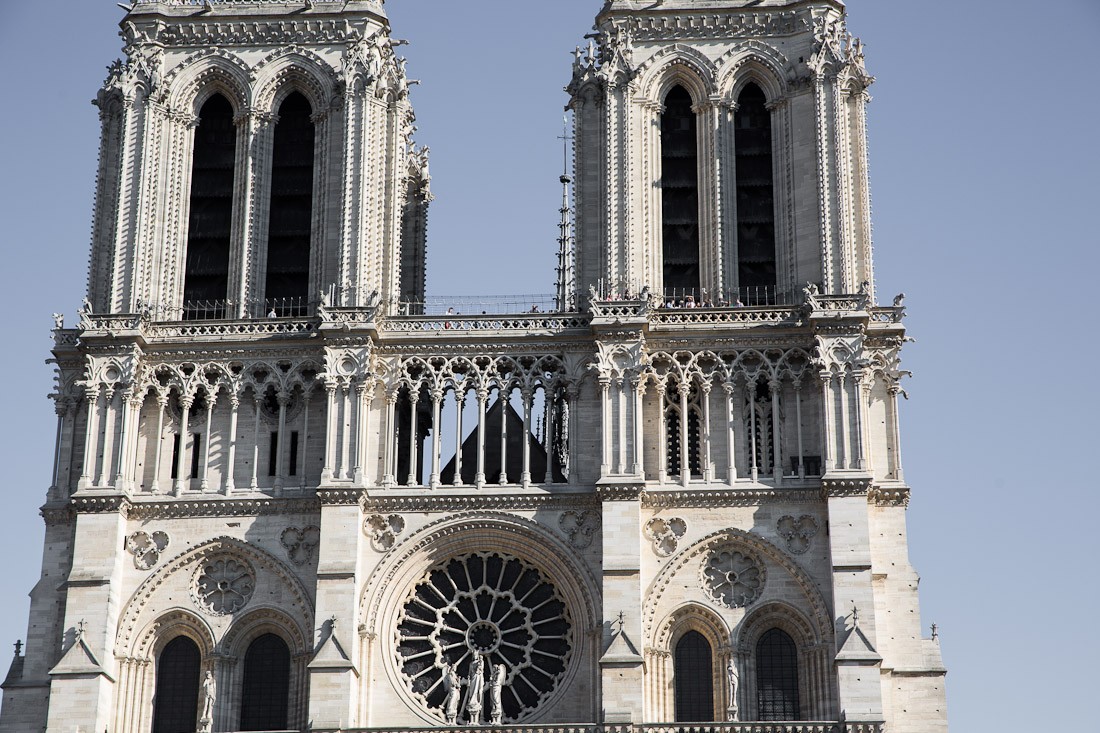 If you've got a head for small spaces and an appetite for stunning city views, head outside the church to the left side and join the line for a walk up to Notre Dame's towers for an intimate walk with the gargoyles and chimera guarding the rooftop.
A quick word of caution: the climb is long and claustrophobic.
ADVERTISEMENT
---
---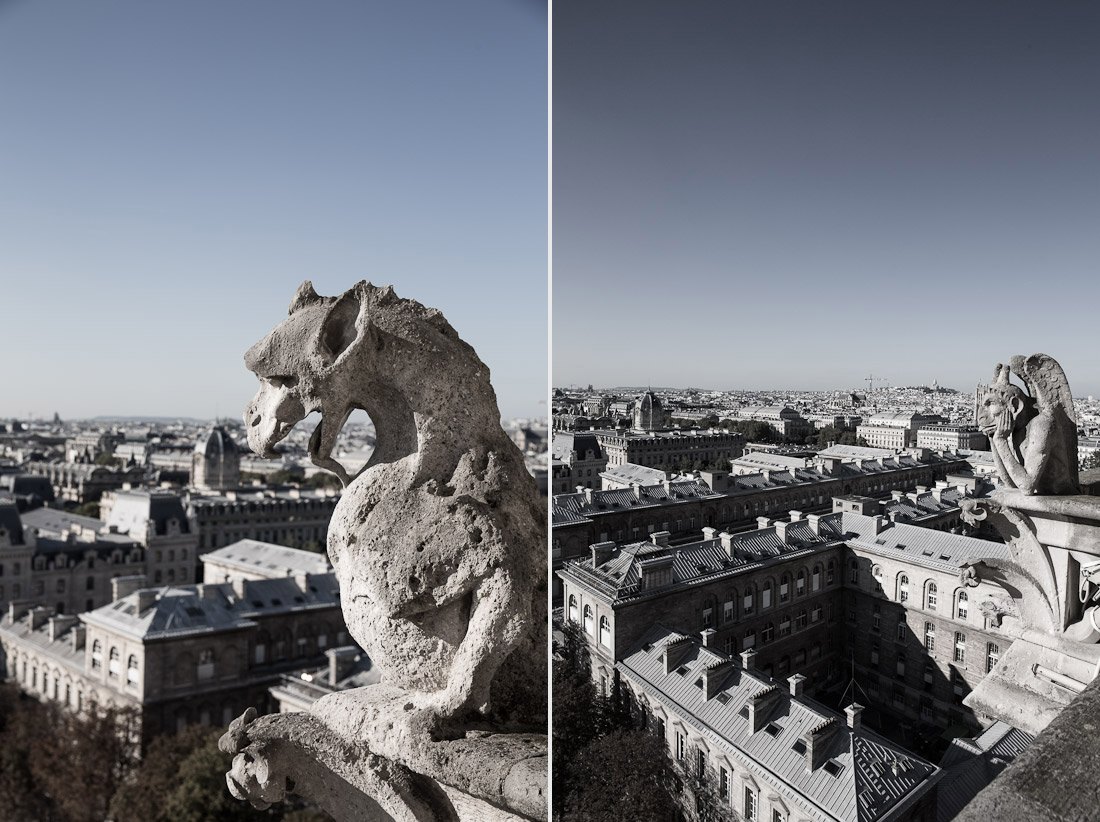 There are also no elevators.
387 steps doesn't sound like a lot, but the ascension is by way of a narrow circular staircase, with small steps with all foot traffic moving in the same direction (aka there's no room to change your mind midway).
ADVERTISEMENT
---
---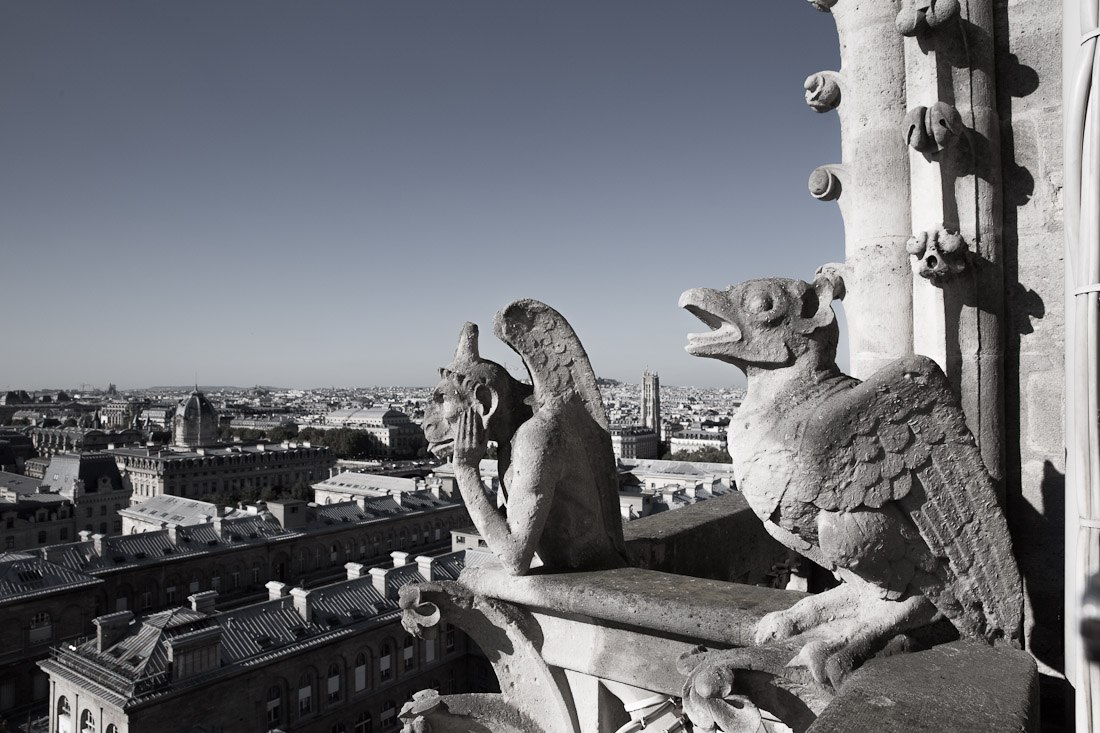 Once you reach the first rooftop, say hello to the numerous gargoyles fiercely guarding their water spouts and take a look out over a fantastic aerial scene of Paris.
If you want to get even higher, you can follow the path up to the highest towers, or wait for the stairs to open up for the next group descent. Happy Climbing!
ADVERTISEMENT
---
---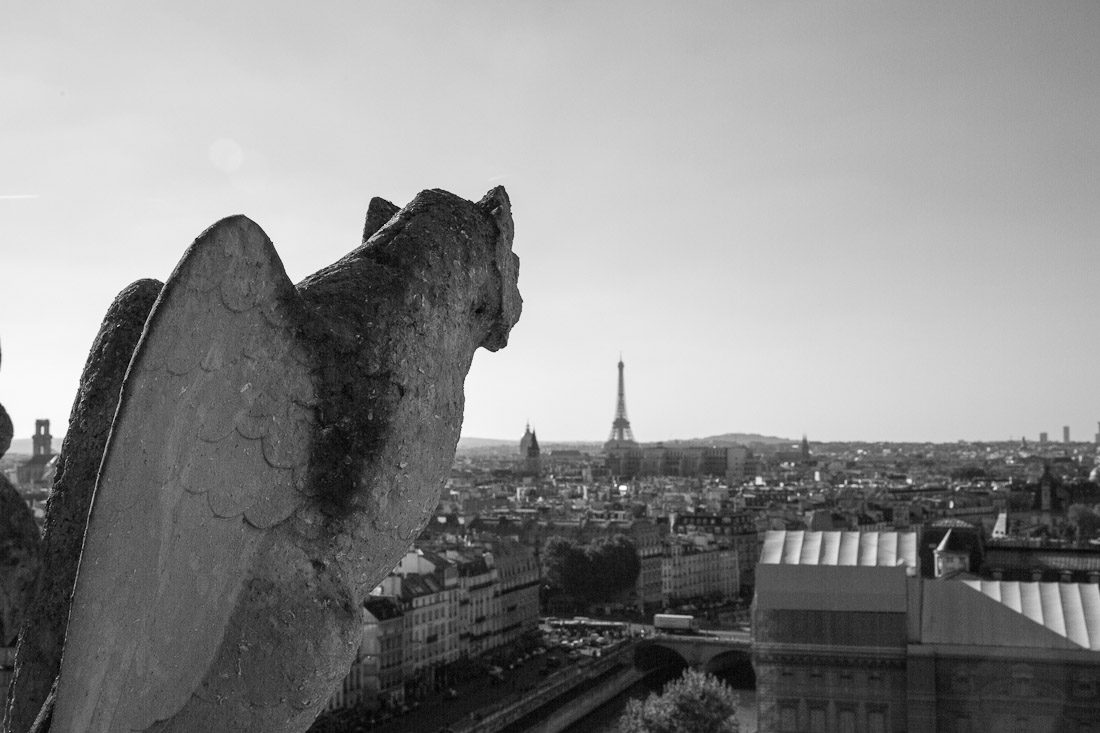 For more sights to visit while you're in Paris, check out my Mini Guide to Paris and make sure to pick up the Paris Pass before you go in order to get free admission (to Notre Dame but also all the other major museums and metro)
ADVERTISEMENT
---
---
Visiting Normandy – Travel Checklist
We took a red eye to Paris from JFK, then sailed on the Seine to Rouen on a river cruise. You can check for flight deals here and set an alert for your dates.
It's also easy to take the train from Paris to cities throughout Normandy. Check my post here for more logistical information on taking the train in France and how not to buy tickets.
In Normandy, there's so much to see over a large area that I'd recommend basing yourself in a city for a couple nights to take day trips, then moving to another city. For the D Day beaches, Bayeux and Caen are both popular bases. Check here for deals on Normandy hotels.
Lastly, be sure to visit Paris with travel insurance. Whether you get injured and need to be hospitalized, your phone gets stolen, or a flight delay leaves you with nothing but the clothes on your back, travel insurance will help when you need it most.
During our recent trip, riots in Paris shut down the city center and forced a closure of all the main sights (the Louvre, Versailles, etc). Get a quote for your trip here.
You Might Also Enjoy:
Normandy Vacation Planning
How to Get from Paris to Normandy
Cruising on the Seine River from Paris to Rouen
The Most Beautiful Places in Normandy
21 of the Best Things to Do in Normandy
Normandy Towns
Quick Guide to Rouen, Normandy's Capital
Paris to Normandy Day Trips: Vernon & Auvers-sur-Oise
Visiting Giverny & Monet's House
WWII Memorials
How to See Normandy Beach & D-Day Sites
Visiting the Normandy Cemetery in Remembrance of D-Day
Follow me @Sher She Goes on