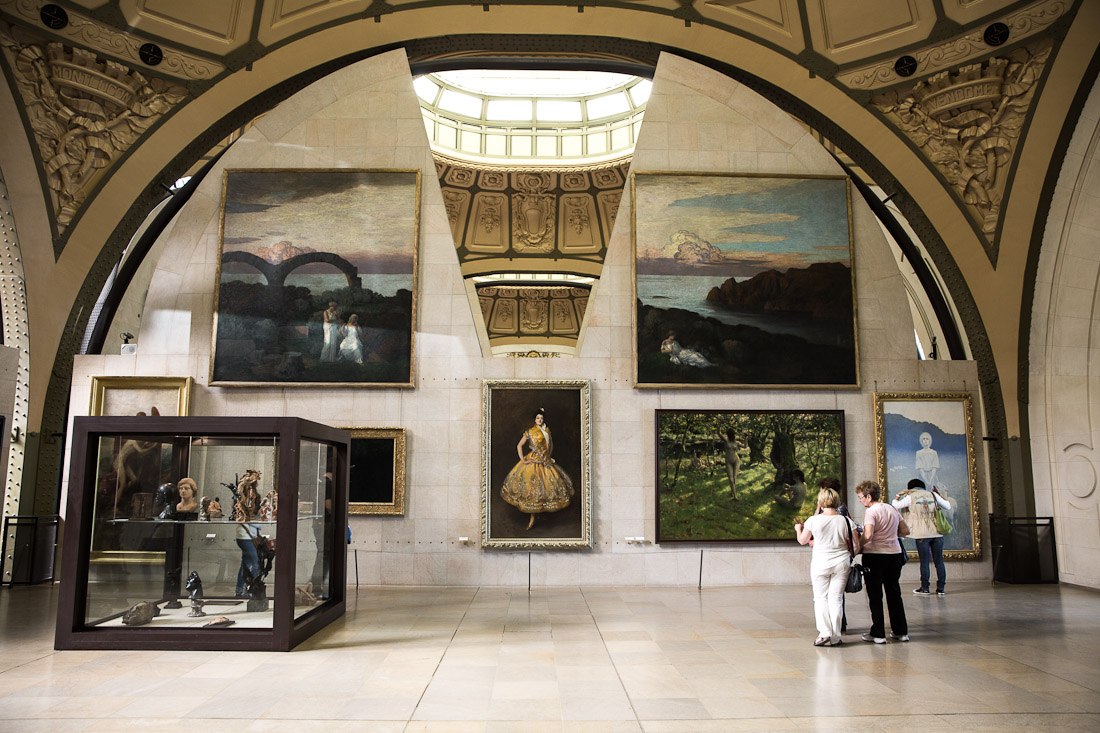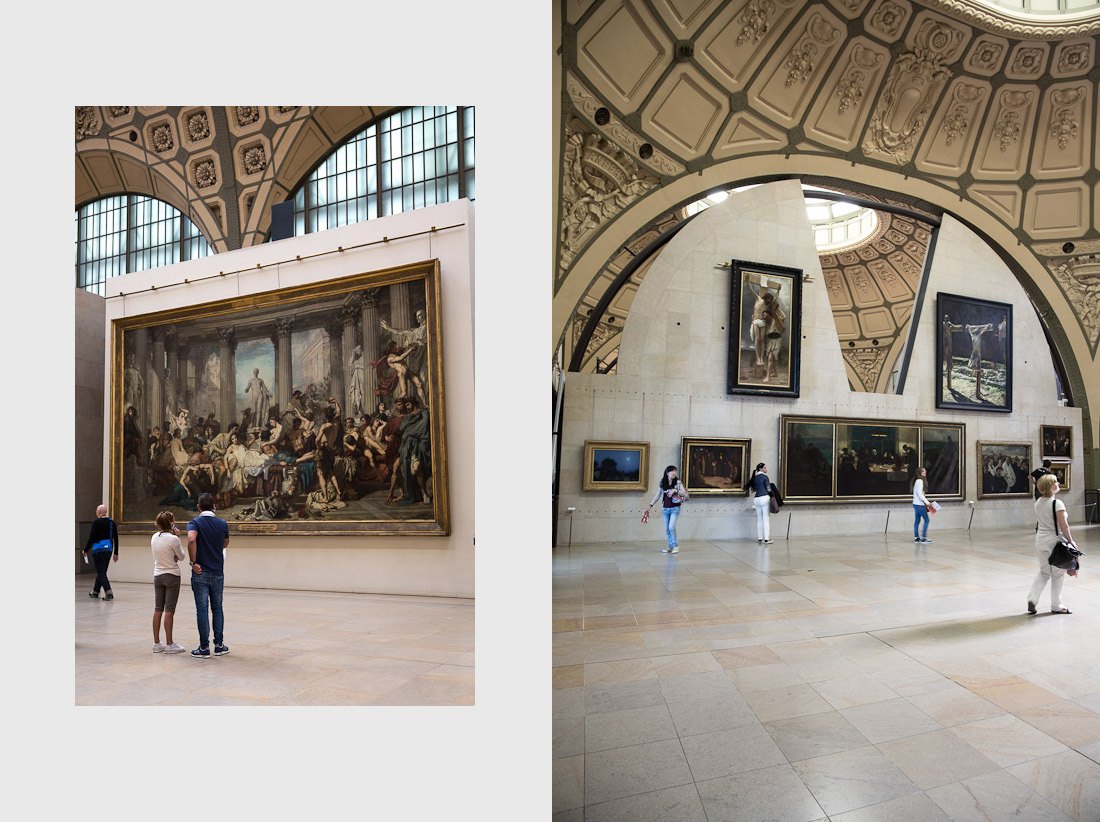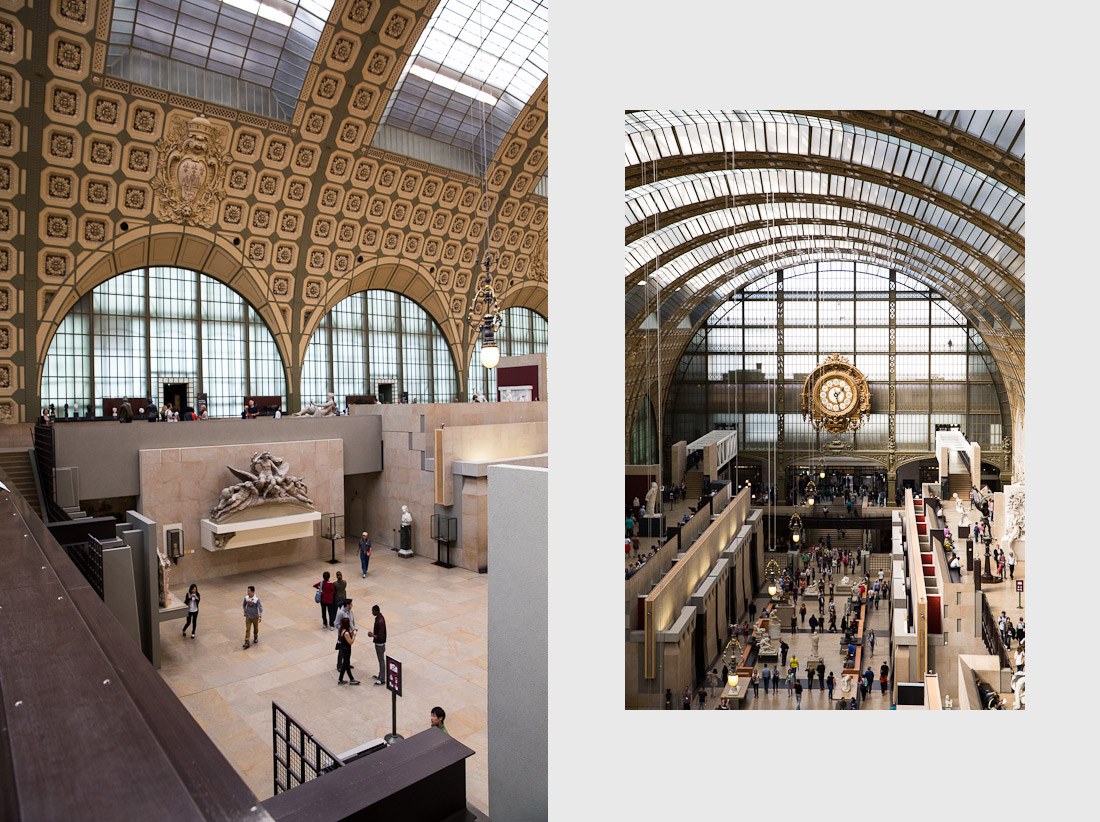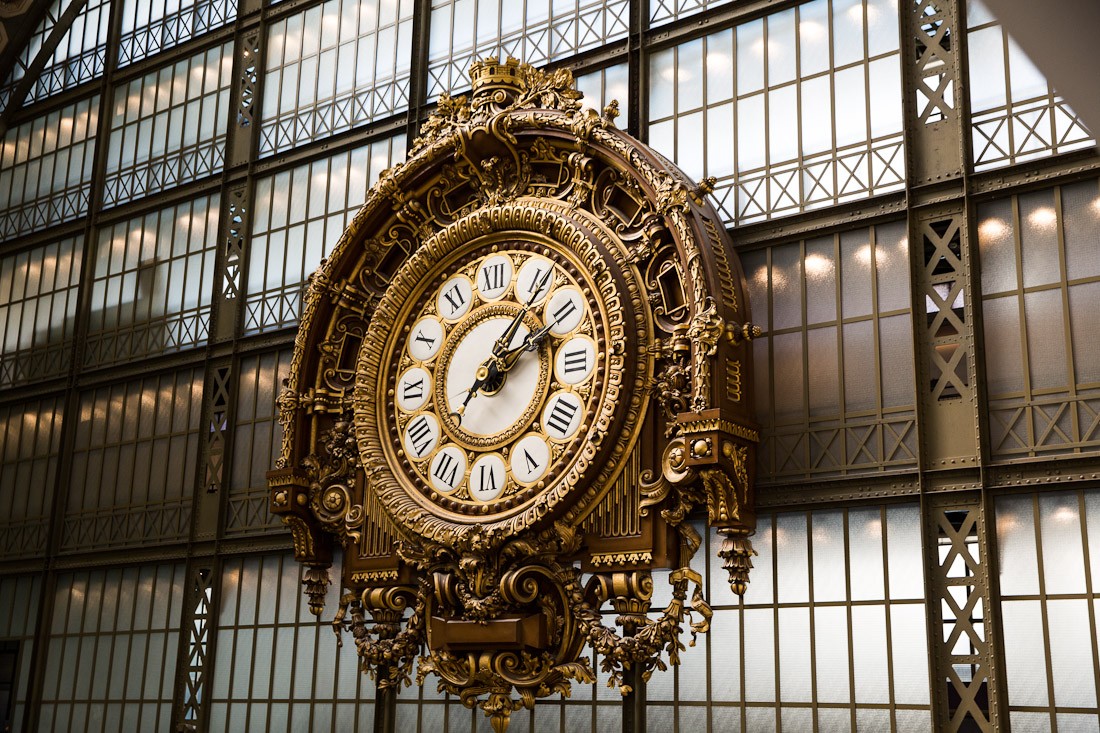 A couple snapshots of the beautiful beaux-arts gallery, the Musee d'Orsay. Orsay features an impressive collection of impressionist and post-impressionist masterpieces in addition to a variety of sculptures, furniture and photography. My favorite part of the visit is the museum itself, which was once the Orsay railway station. It's quite surprising how a train station could be reshaped into a gallery for art – but maybe that's yet another sign of how beautiful Paris is architecturally, that anything can be re-purposed!
If you visit, make sure you climb all the way to the top for a unique view of the rooftop clocks!
For more museum recommendations, check out my Paris Mini Guide.
Pst – did you know you can get into the Musee d'Orsay for free with the Paris Pass? It includes 60+ museums/attractions as well as unlimited metro, bus and tram rides. Well worth it!