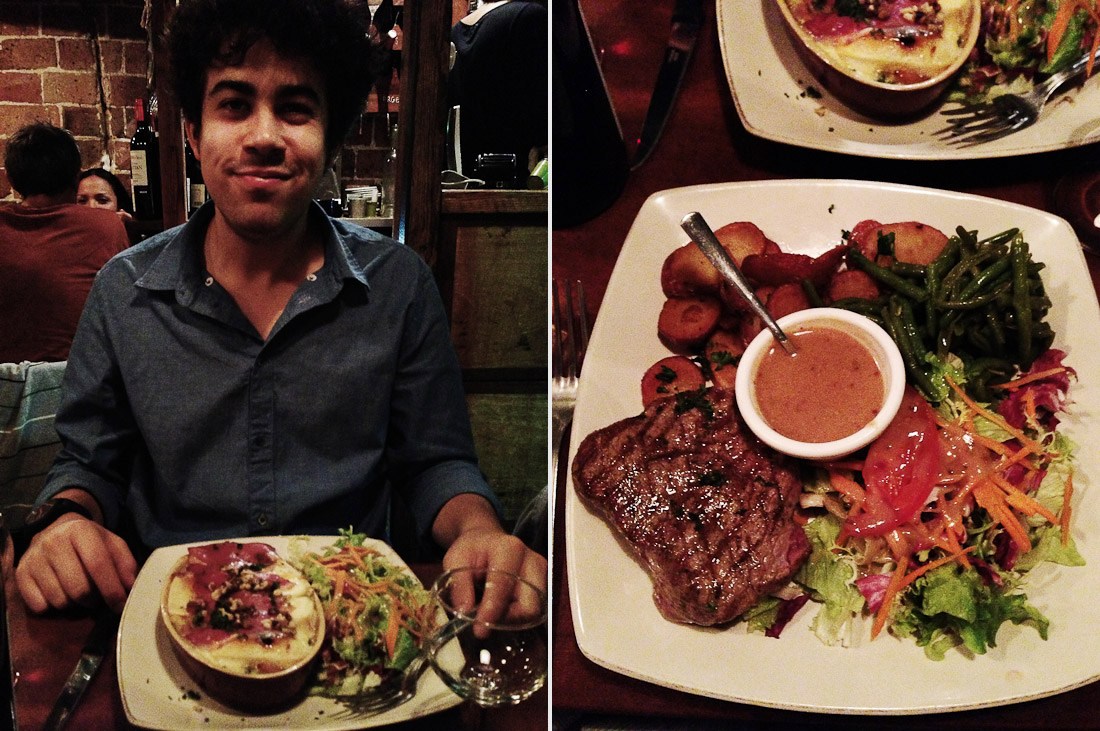 On our first night in Paris, we ventured out to a wine bar + restaurant well known among the expat crowd, but which ultimately ended up a major disappointment. We're talking nearly a 2 hour wait while later parties were seated ahead of us, rude waiters and menu mains completely "sold out"…after we ordered an entire bottle of wine. The experience was disappointing in and of itself, but compounded by the fact that after nearly a three hour debacle the only place open in our vicinity was… le McDonalds. Needless to say, our first night in Paris was heavy on the sights but sorely lacking in haute French cuisine.
For our second night in Paris, we kept the expectations low and pre-dined on a course of macarons before making the nervous trek to Le Potager du Pere Thierry for dinner. This small but charming restaurant ended up being the highlight of our Paris trip and absolutely phenomenal – the service extraordinarily friendly, the menu stocked full of French classics and the food delicious.
We tried the duck, potato and cheese gratin (left) and the steak frites (right) with a bottle of red. Both were amazing, but the creamy, hearty duck entree was outstanding. The restaurant is quite popular with locals and while reservations can be made in advance, we took our chances and were able to snag a table. The cobblestone, hilly street is littered with restaurants, but Le Potager du Pere Thierry is one of the most popular and definitely worth the trek! Oh, and the prices are surprisingly very reasonable, especially for how tasty everything was!
For more food recommendations, check out my Paris Mini Guide.