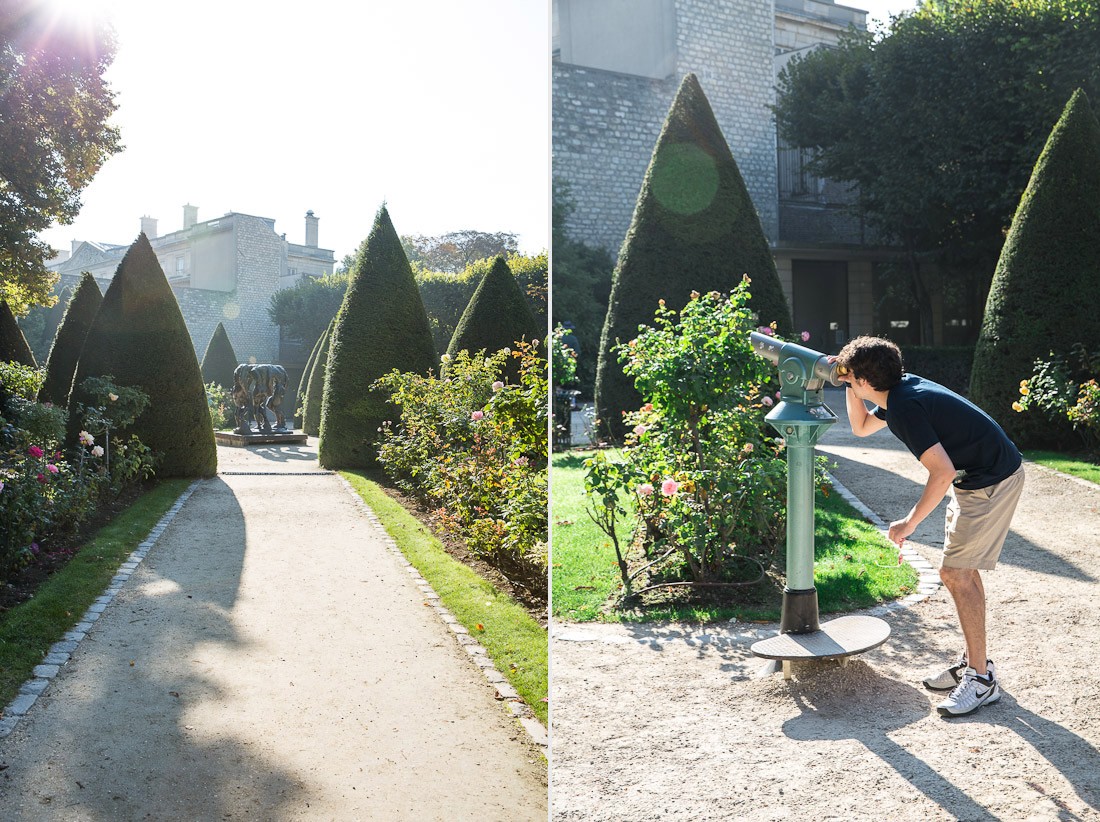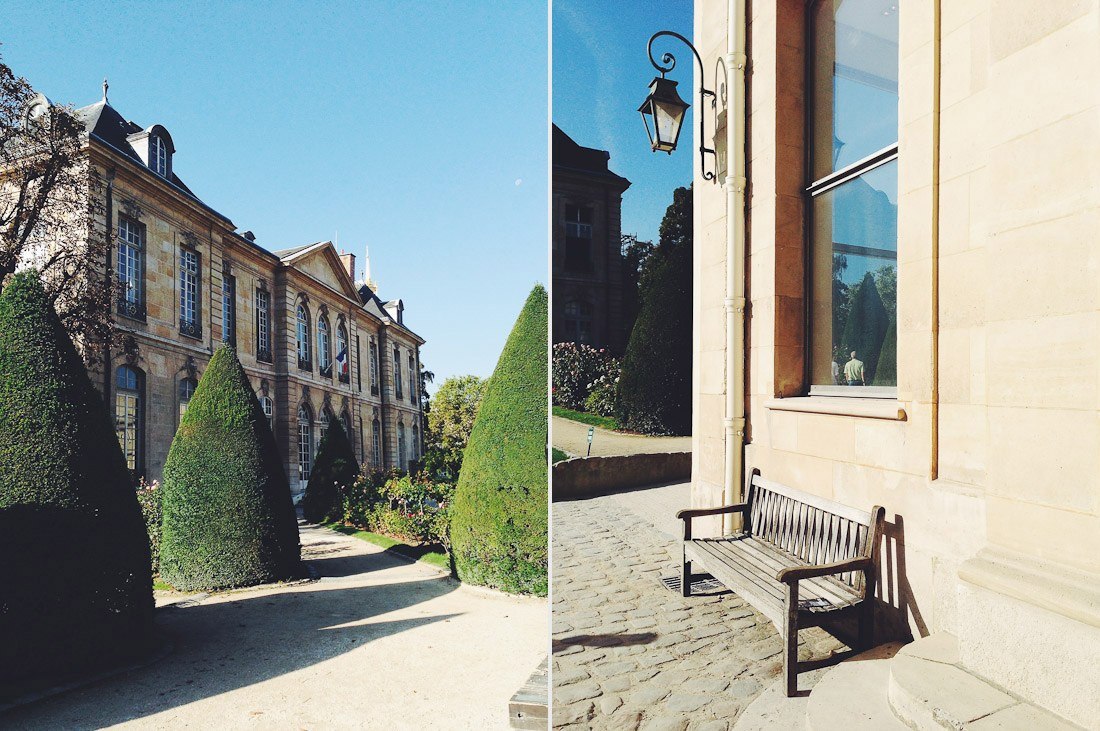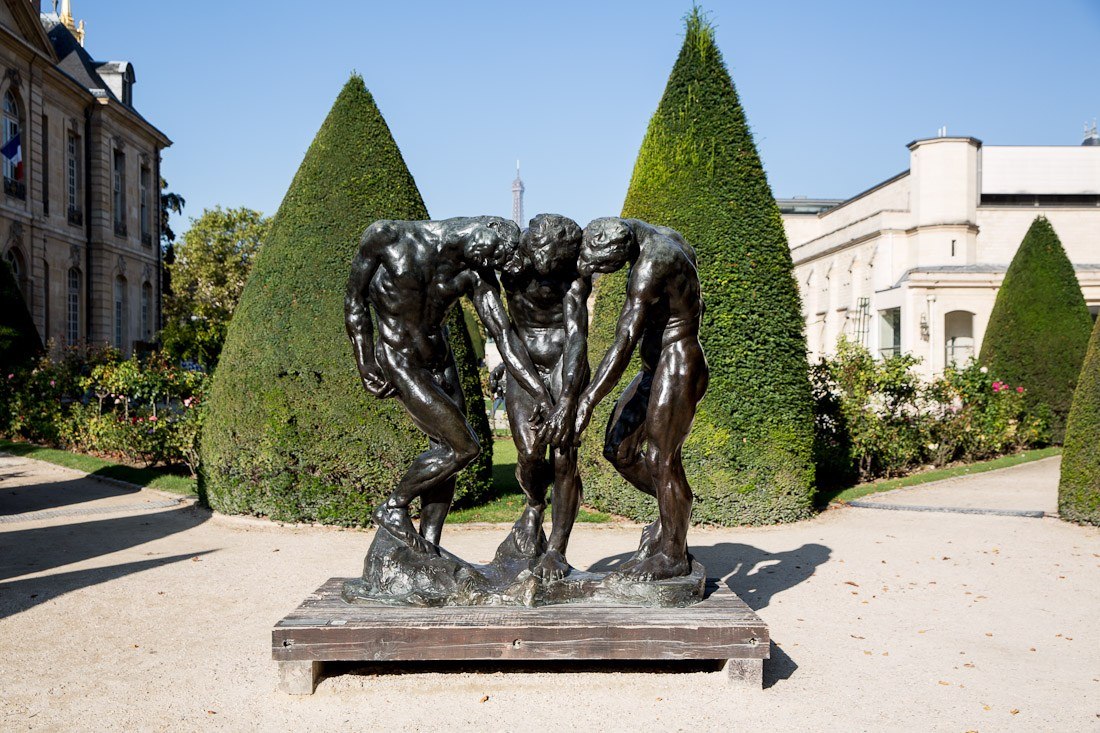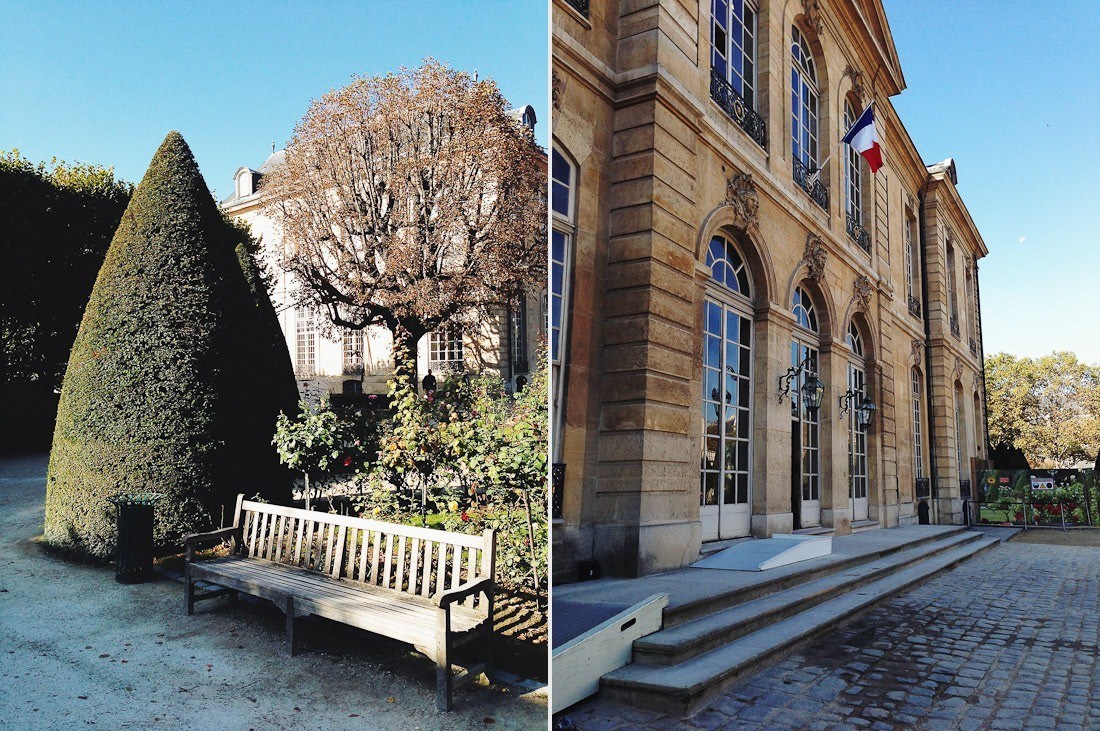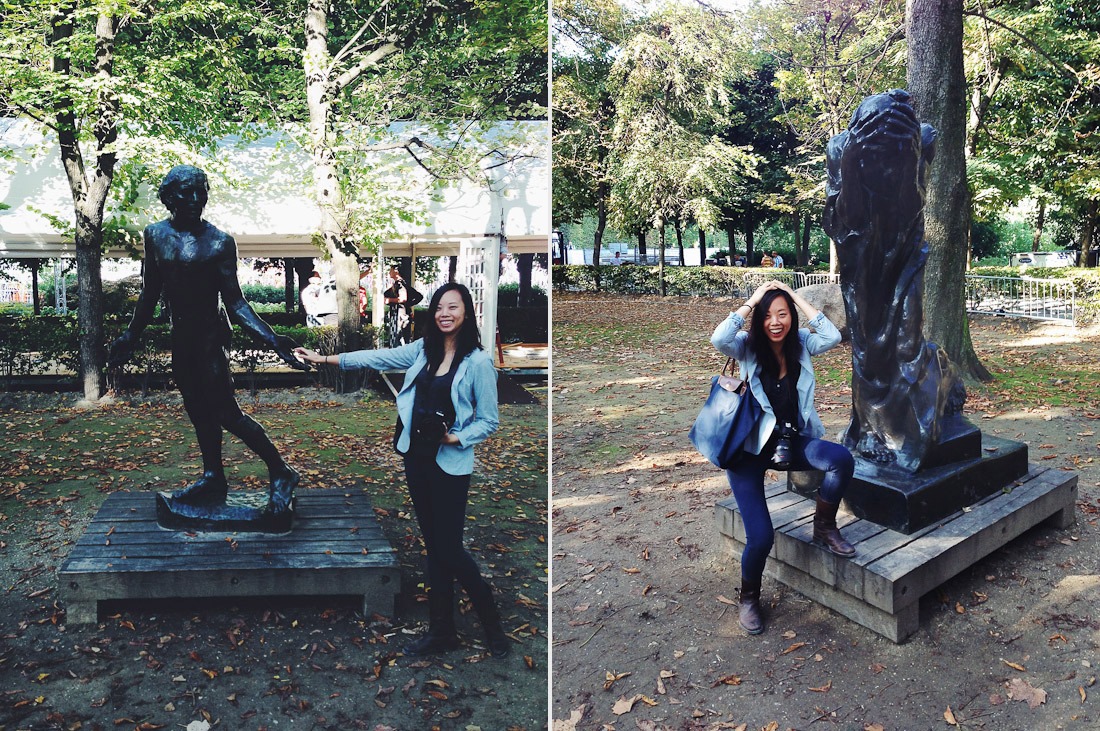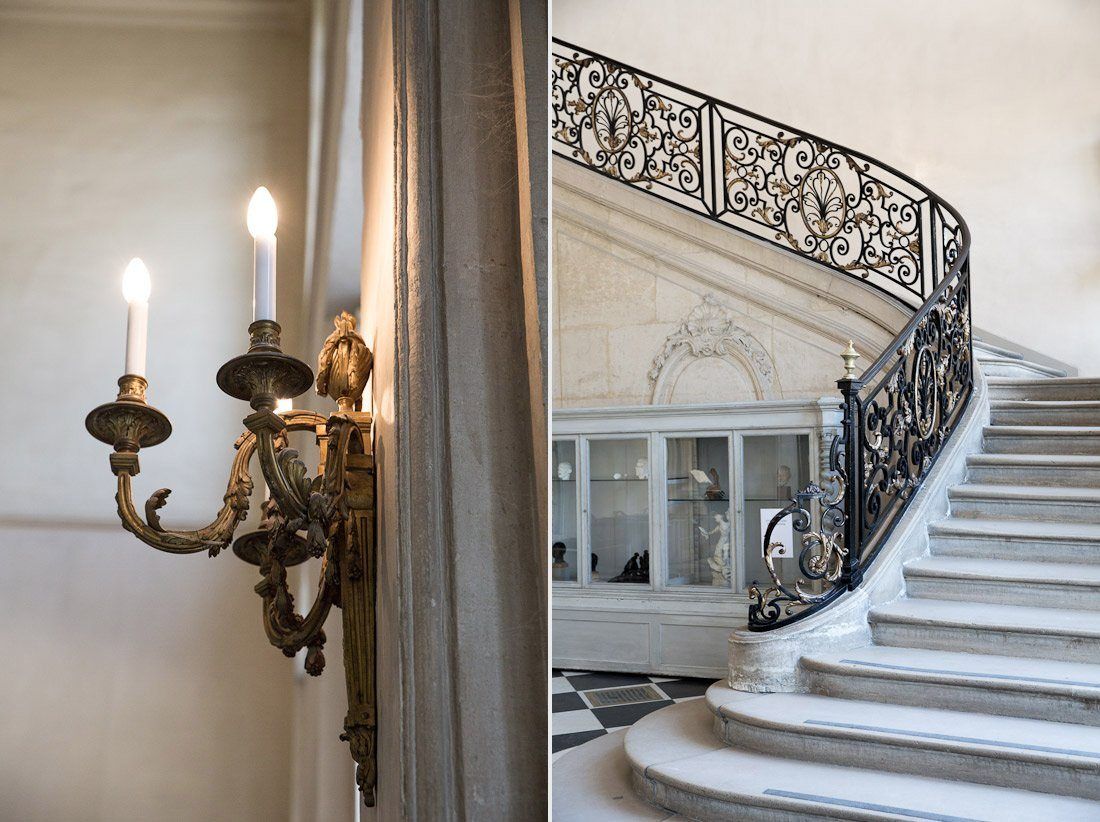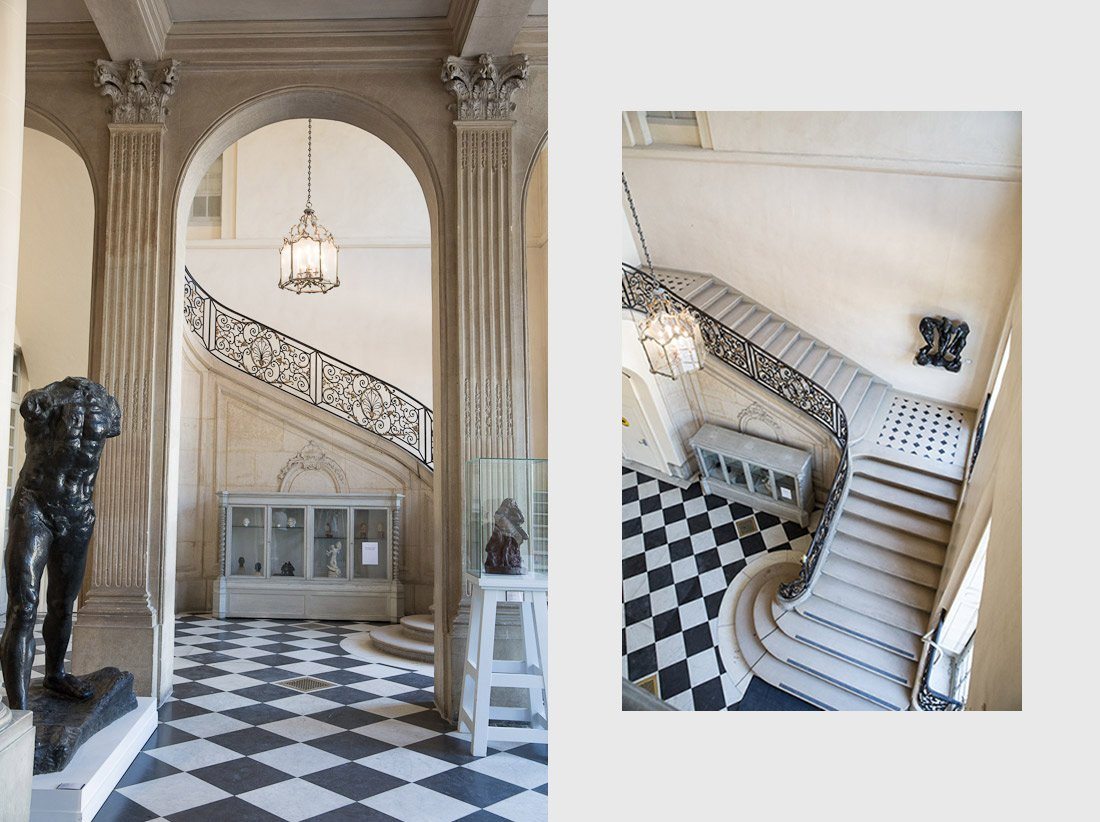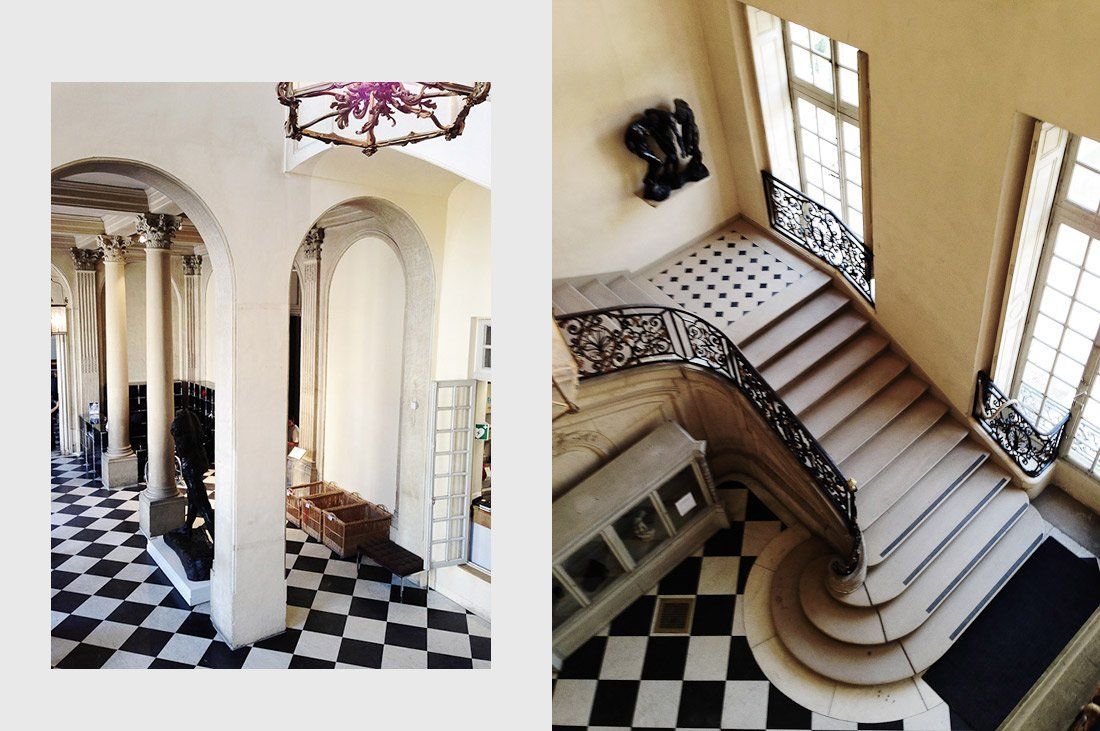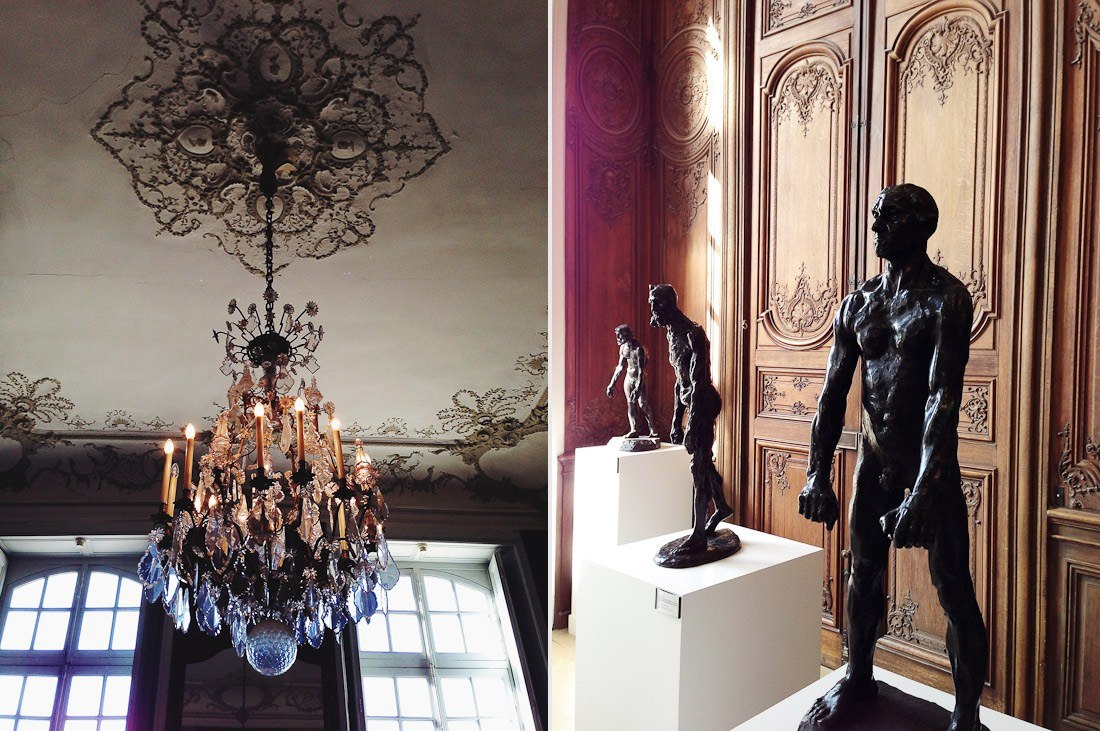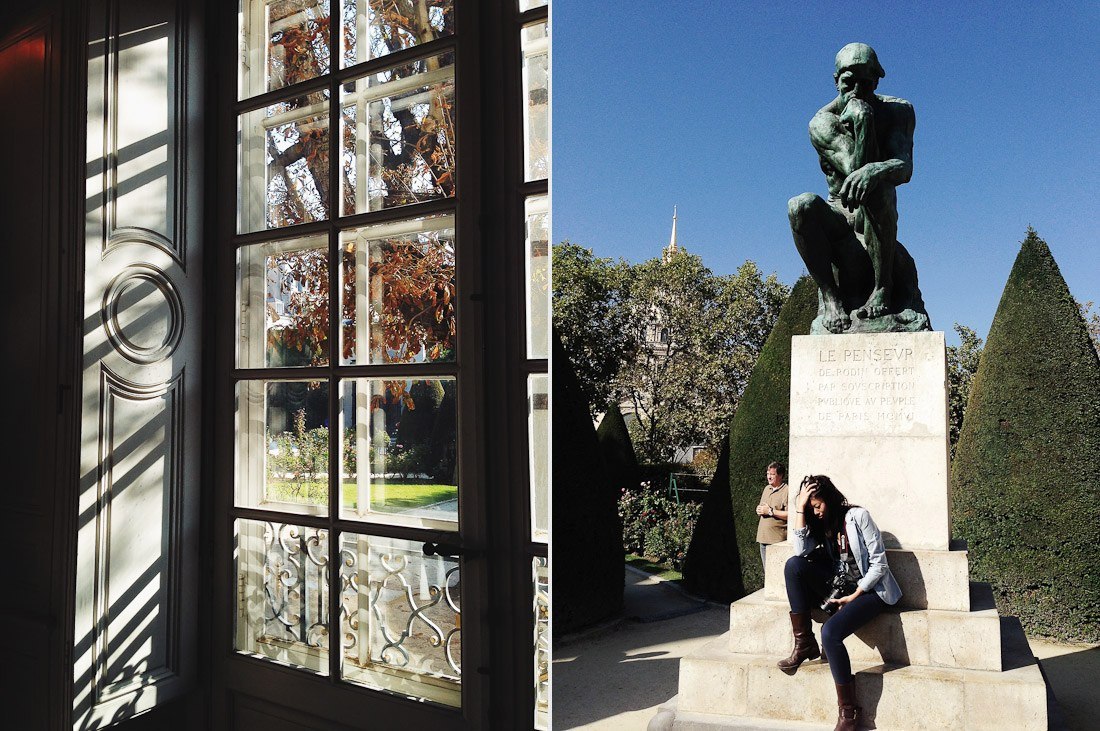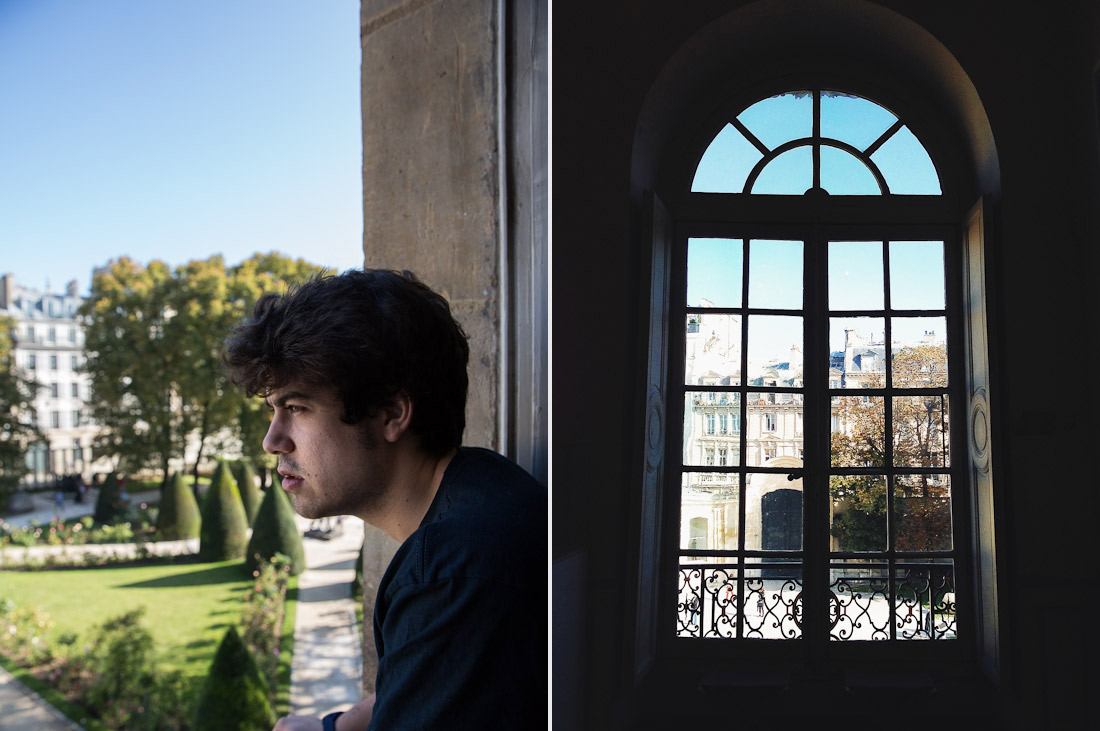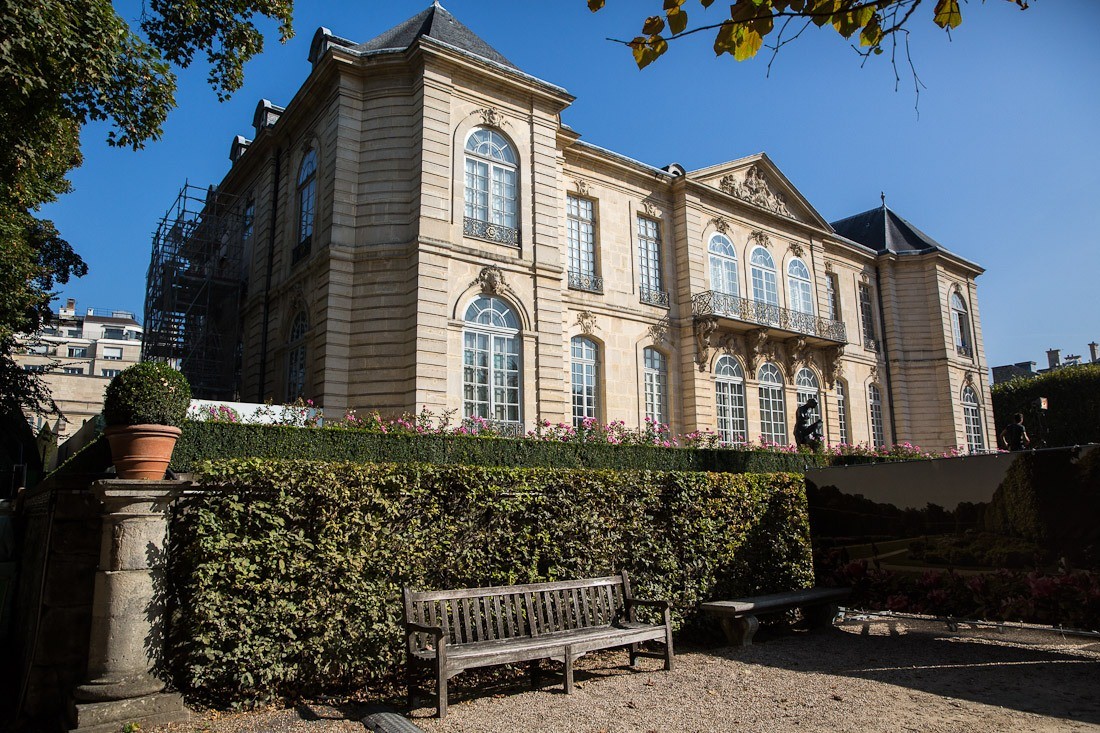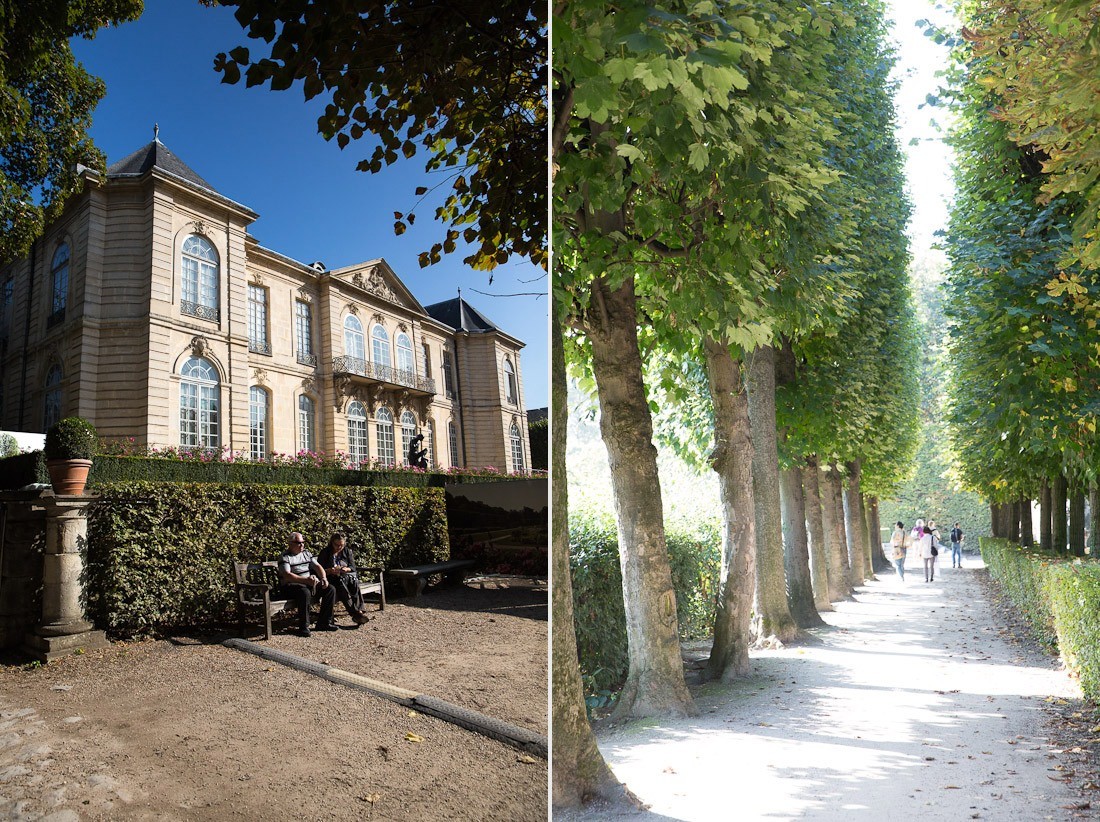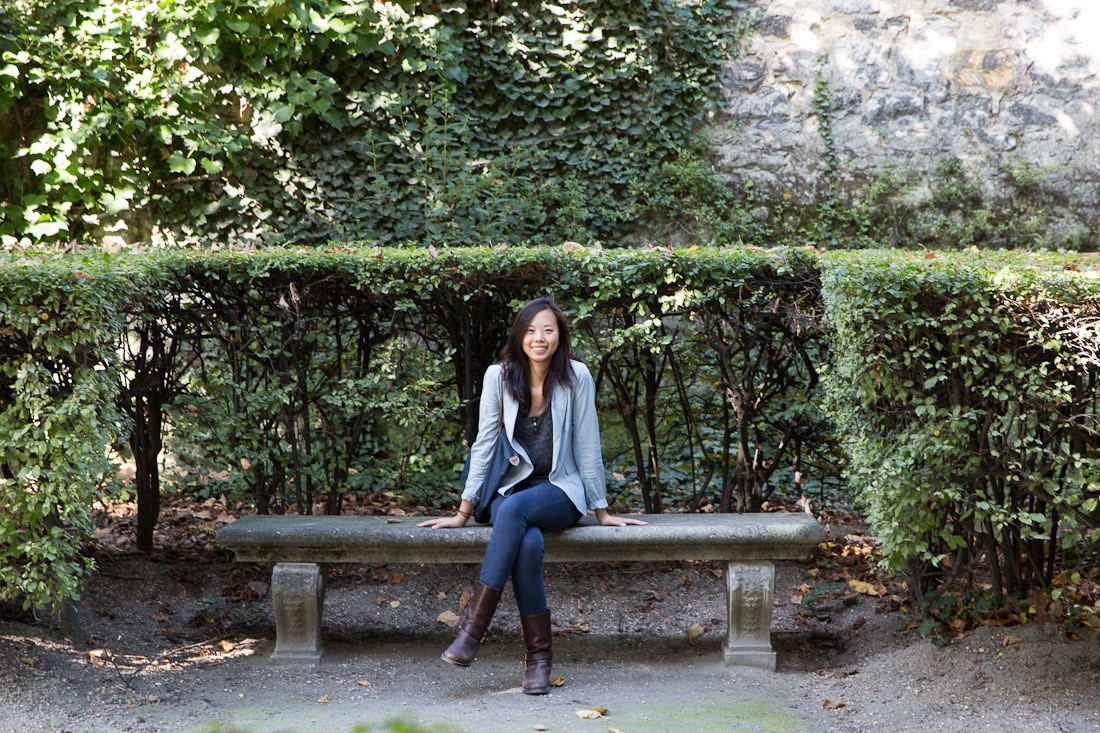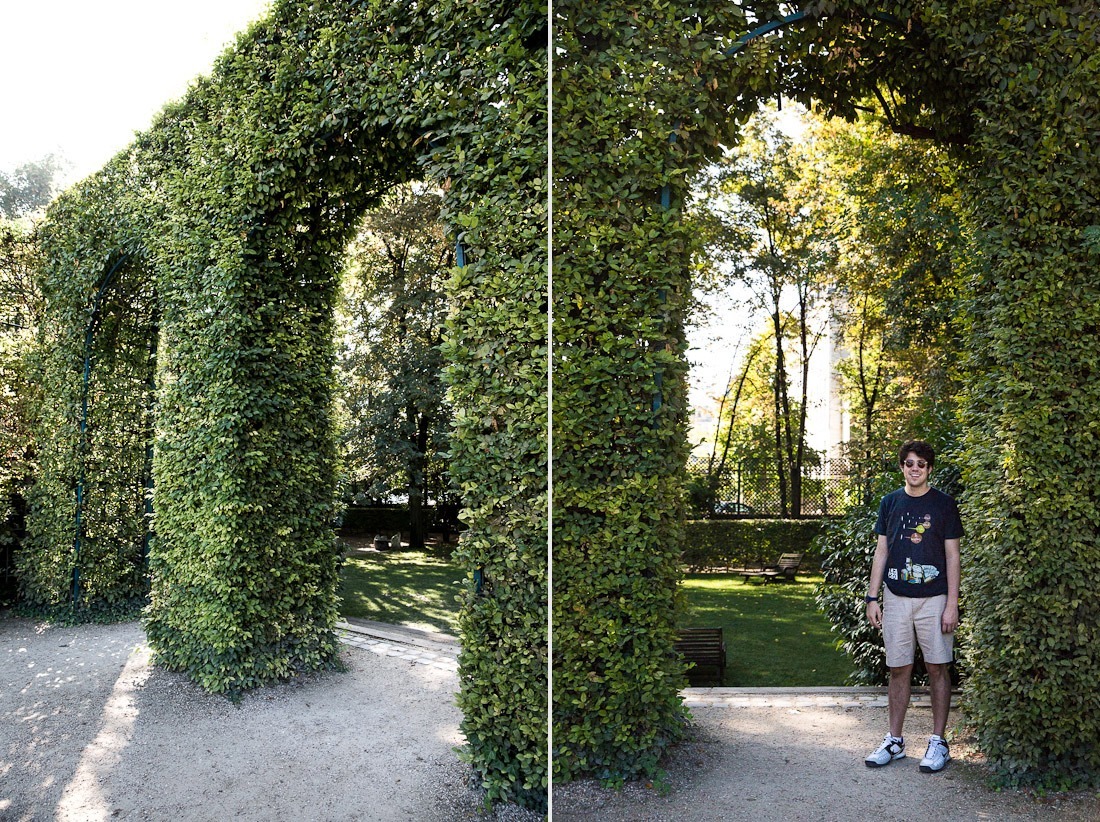 The Rodin Museum is one my favorites, because it's not so much a traditionally, stuffy museum but more a beautifully curated house and garden dotted with some of Auguste Rodin's most famous sculptures. A walk into a room here, a stroll through the garden path… every couple feet a new work awaits!
Paris actually has two museums dedicated to Rodin- the Hotel Biron in central Paris (pictured above) and just outside Paris at Rodin's old home, the Villa des Brillants at Meudon. The Hotel Biron was Rodin's workshop and where he subsequently donated his entire collection of sculptures to the French state.
Here, you'll find some of his most famous works, including the The Thinker (10th picture from the top), The Kiss and the Gates of Hell (third picture from the top). I especially love the Thinker, its located in the garden on the right hand side in a beautiful little circle surrounded by carefully sculpted bushes and flowers.
The house is a work of art as well. Built between 1727 and 1737 for the wealthy French financier Abraham Peyrenc de Moras, the mansion is a brilliant example of the rocaille architecture movement, fashionable at the time. Check out the magnificent staircase leading to the second floor. And finally, don't forget to circle around back to the fountain and gardens behind the house.
If you take the metro line 13, you're in for a lucky treat. Varenne, the closest metro stop only a block and a half away, features some of Rodin's sculptures on the platform!
To see everything else I visited on my weekend trip to Paris, check out my Paris Mini Guide. Admission to the Rodin Museum is 5 euro but free with the Paris Pass (along with 60+ other attractions and the metro).
Looking to explore more? Read all about Cacinda's experience on a Viking Cruise to Southern France here or more fun things to do in Paris. Another highlight is seeing the city from above at Montparnasse Tower!