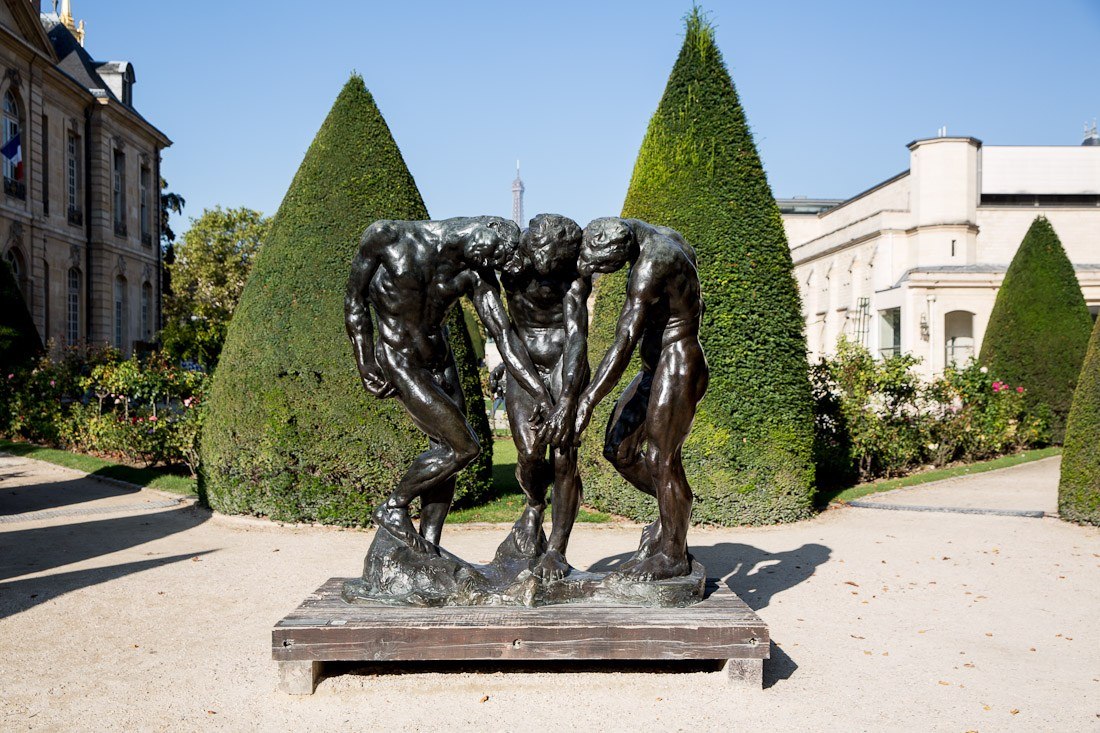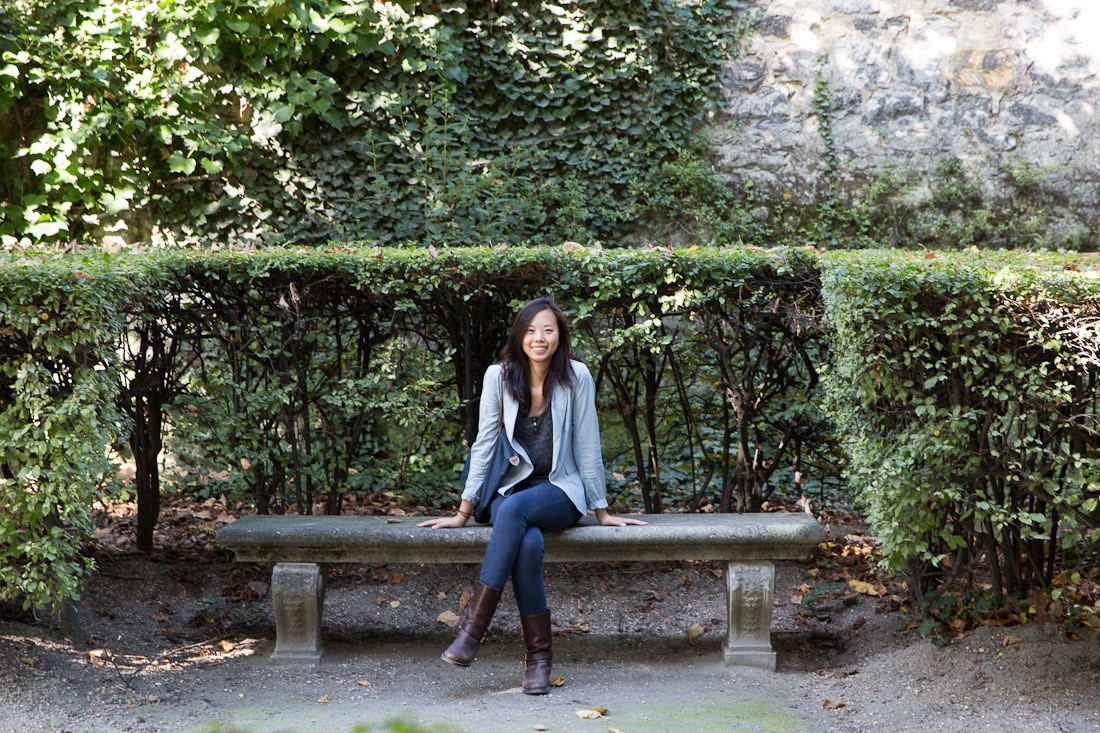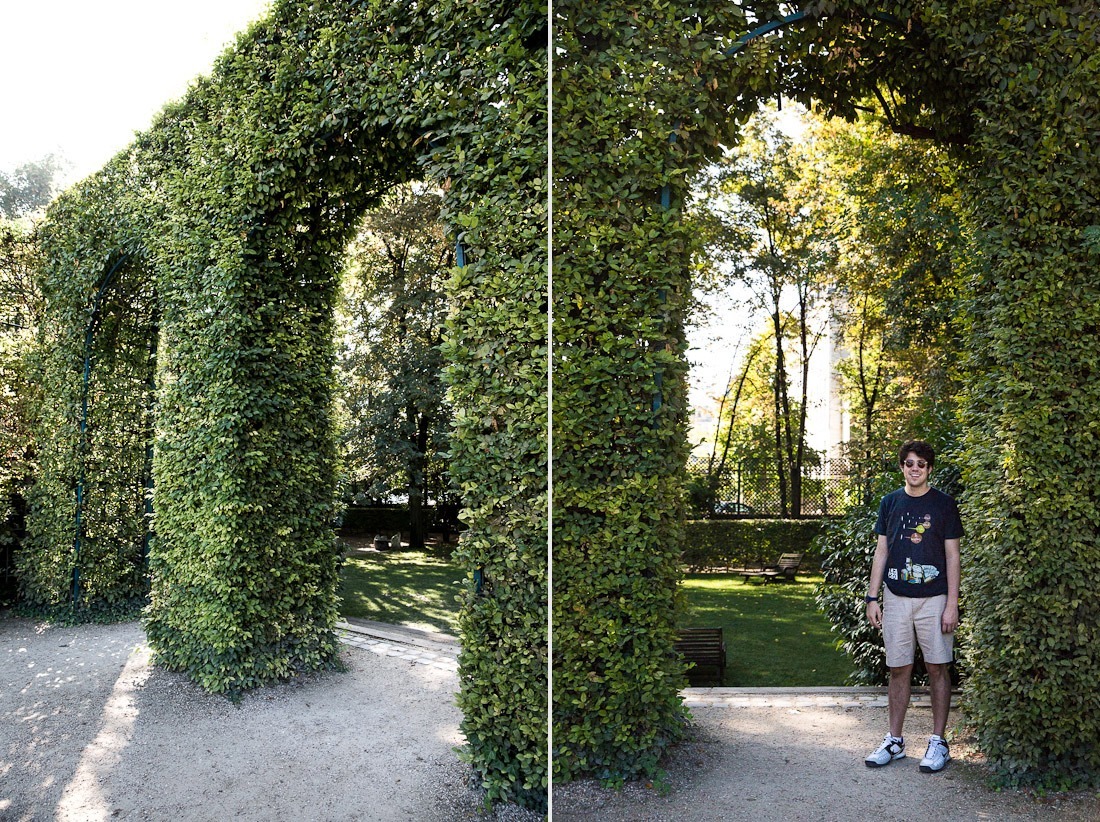 Rodin Museum
The Rodin Museum is one my favorites, because it's not so much a traditionally, stuffy museum but more a beautifully curated house and garden dotted with some of Auguste Rodin's most famous sculptures. A walk into a room here, a stroll through the garden path… every couple feet a new work awaits!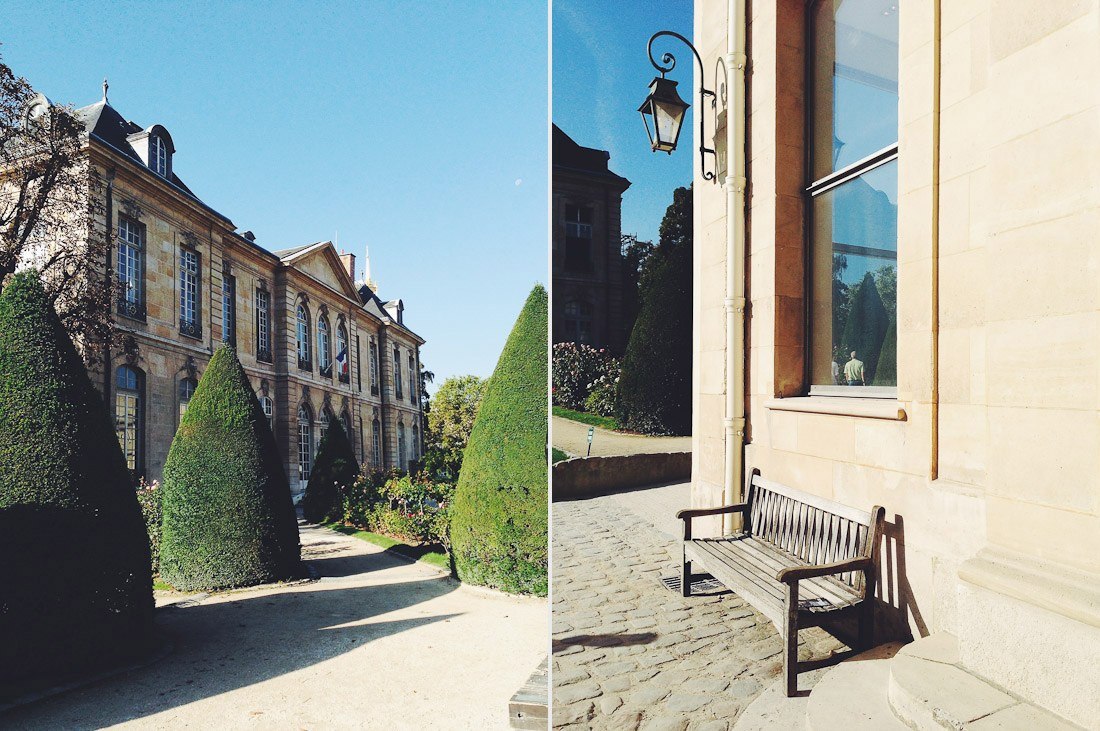 ---
---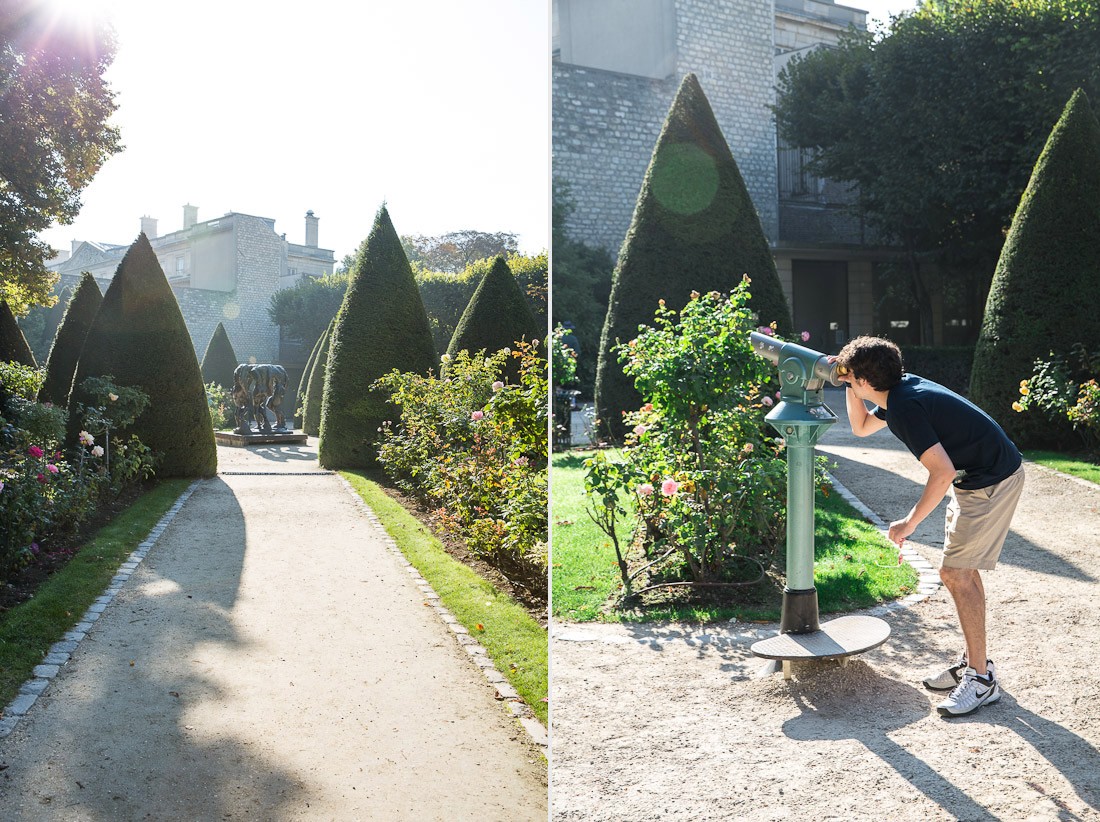 Paris actually has two museums dedicated to Rodin- the Hotel Biron in central Paris (pictured above) and just outside Paris at Rodin's old home, the Villa des Brillants at Meudon. The Hotel Biron was Rodin's workshop and where he subsequently donated his entire collection of sculptures to the French state.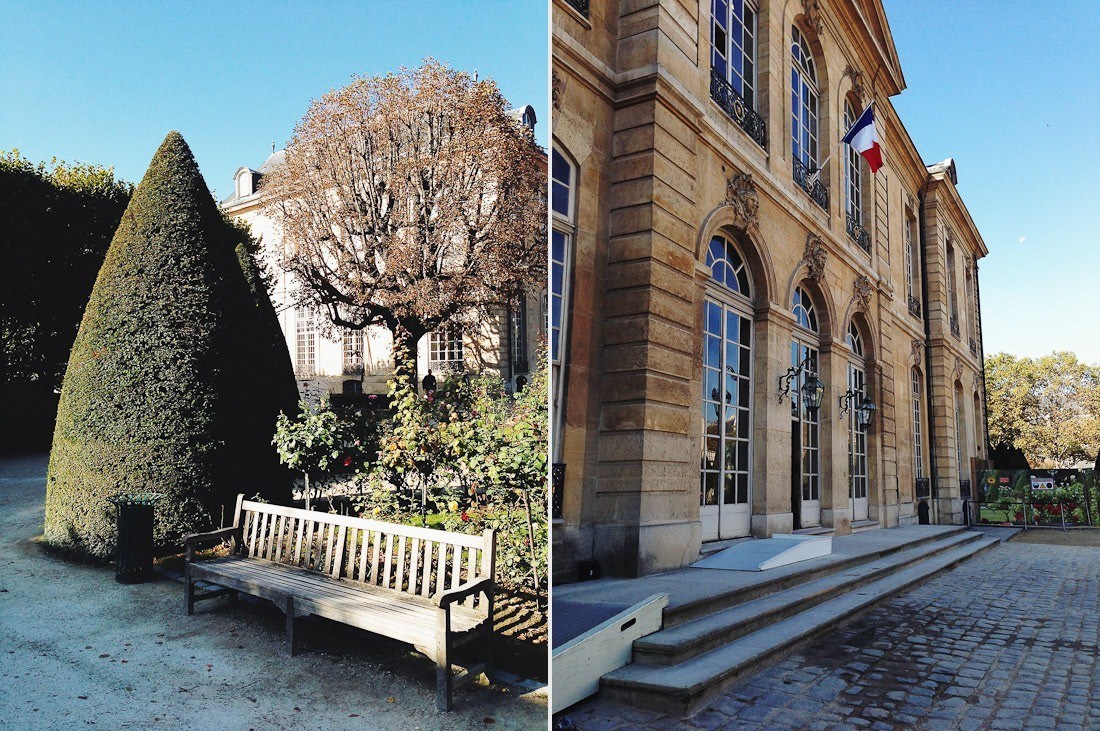 ---
---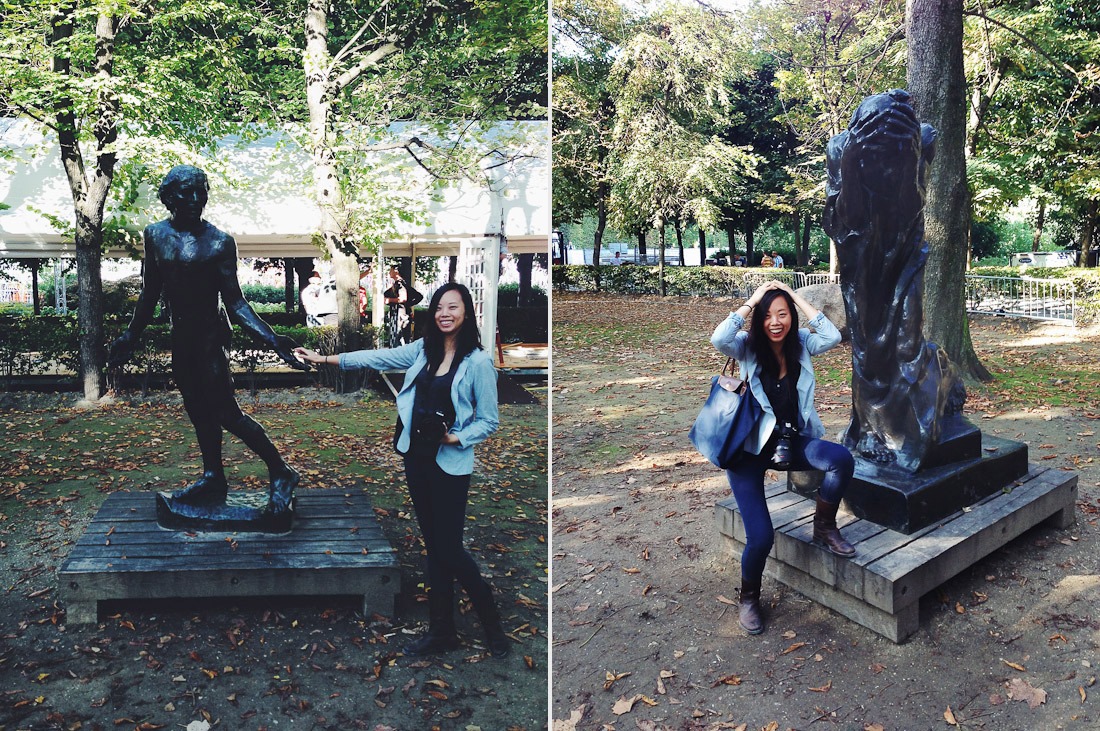 Here, you'll find some of his most famous works, including the The Thinker (10th picture from the top), The Kiss and the Gates of Hell (third picture from the top). I especially love the Thinker, its located in the garden on the right hand side in a beautiful little circle surrounded by carefully sculpted bushes and flowers.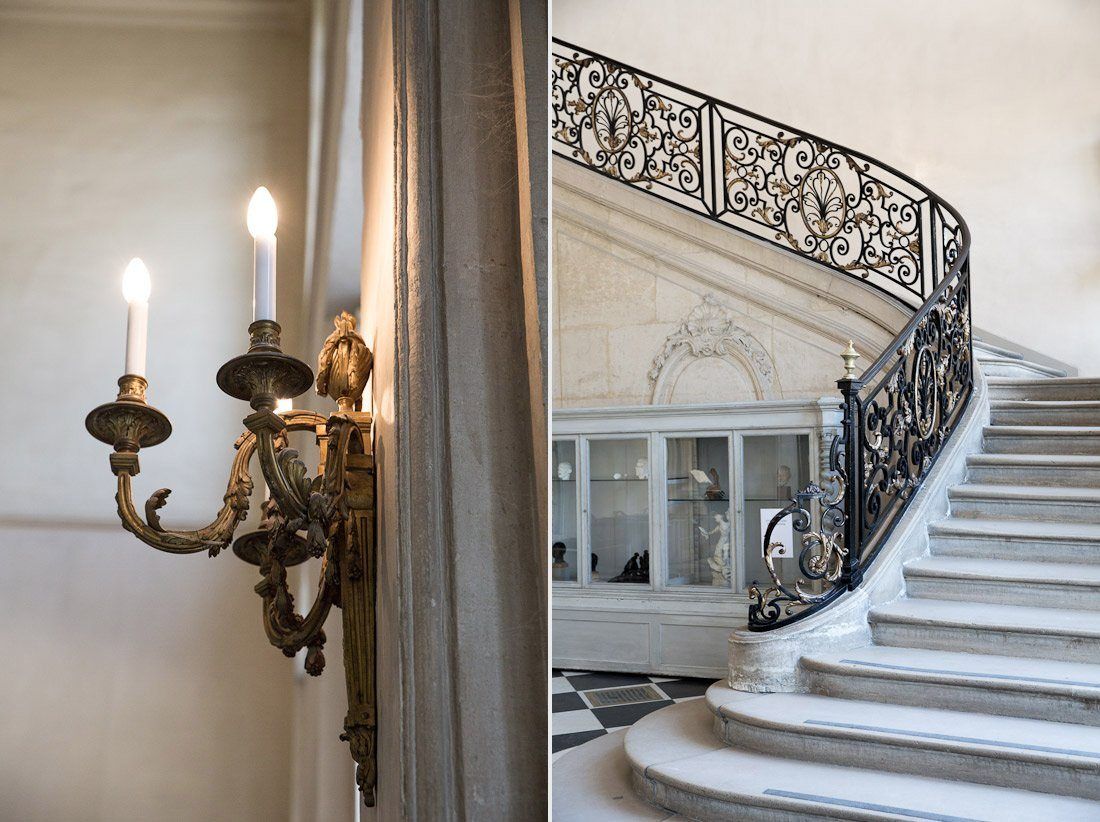 ---
---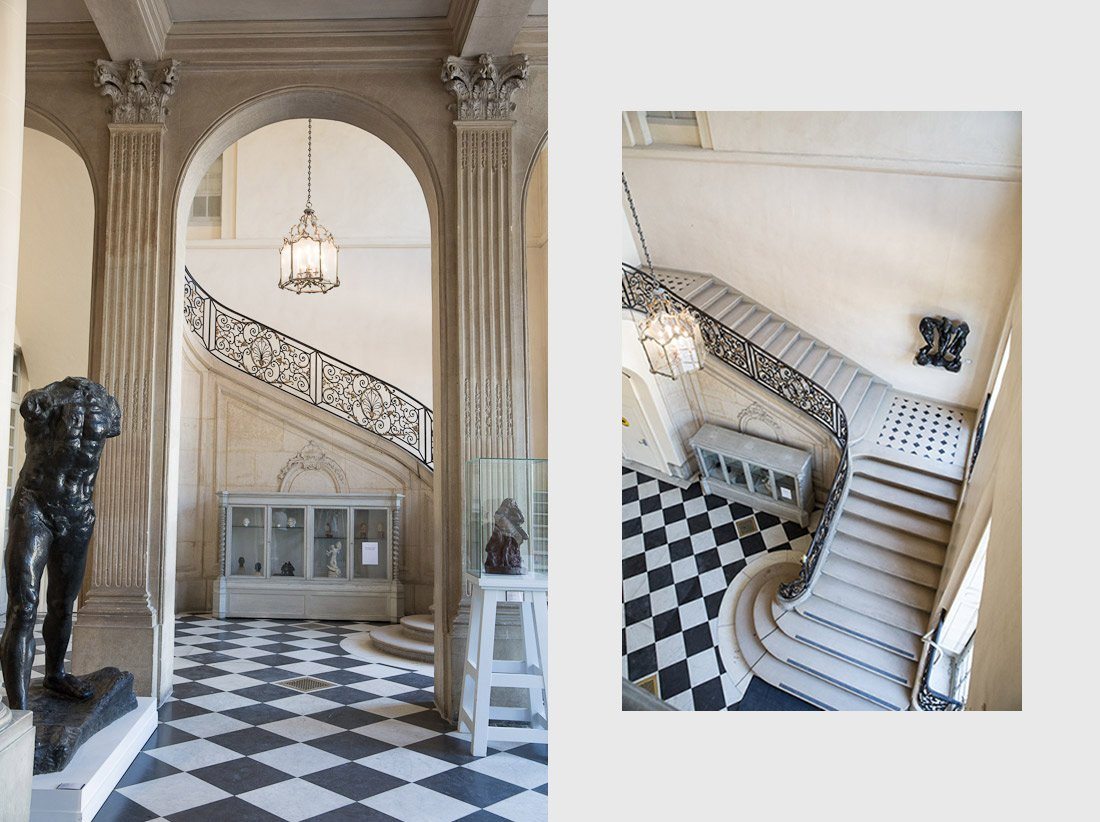 The house is a work of art as well. Built between 1727 and 1737 for the wealthy French financier Abraham Peyrenc de Moras, the mansion is a brilliant example of the rocaille architecture movement, fashionable at the time.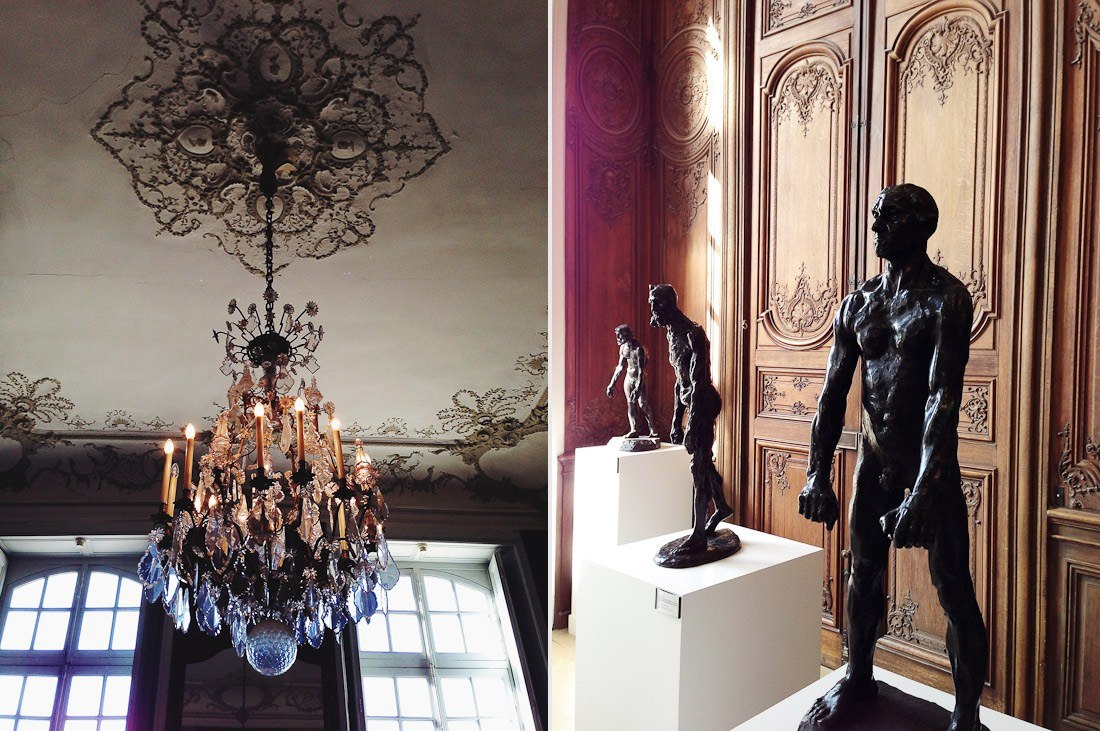 ---
---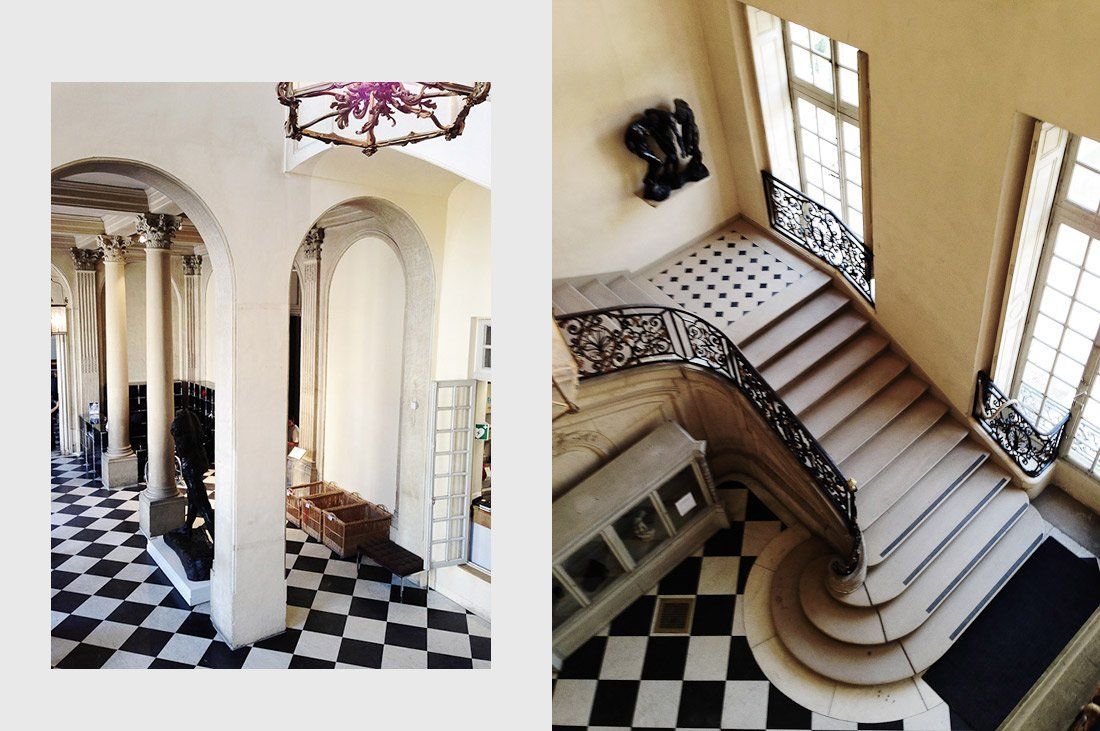 Check out the magnificent staircase leading to the second floor. And finally, don't forget to circle around back to the fountain and gardens behind the house.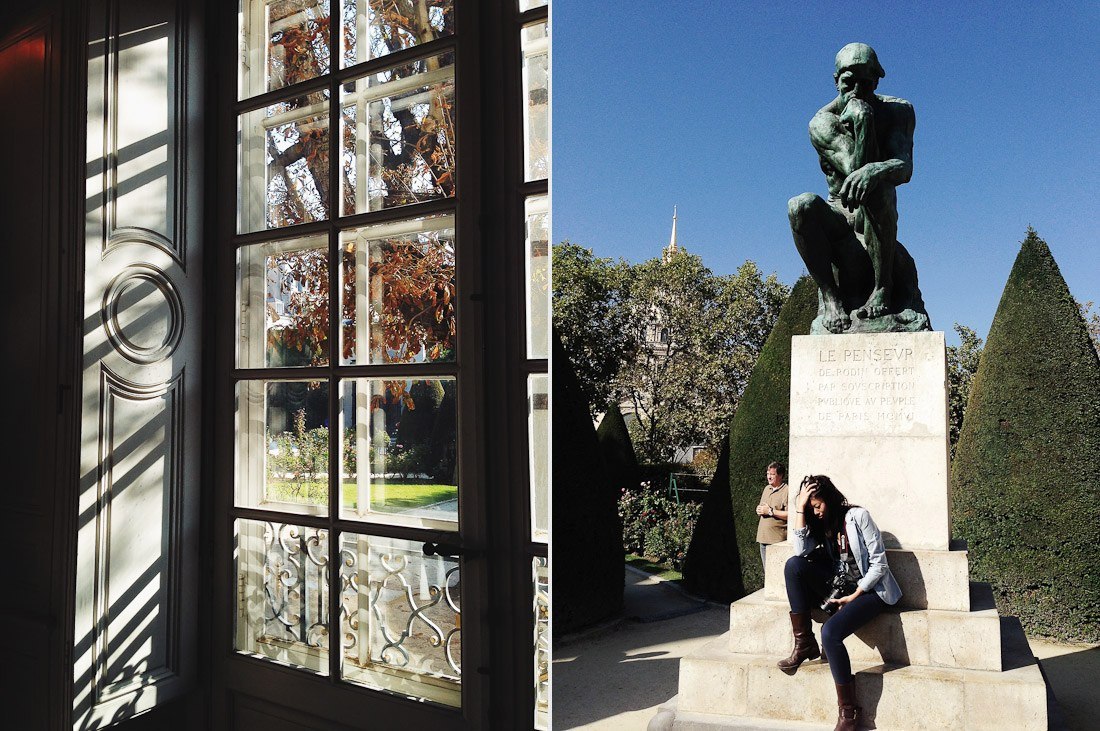 ---
---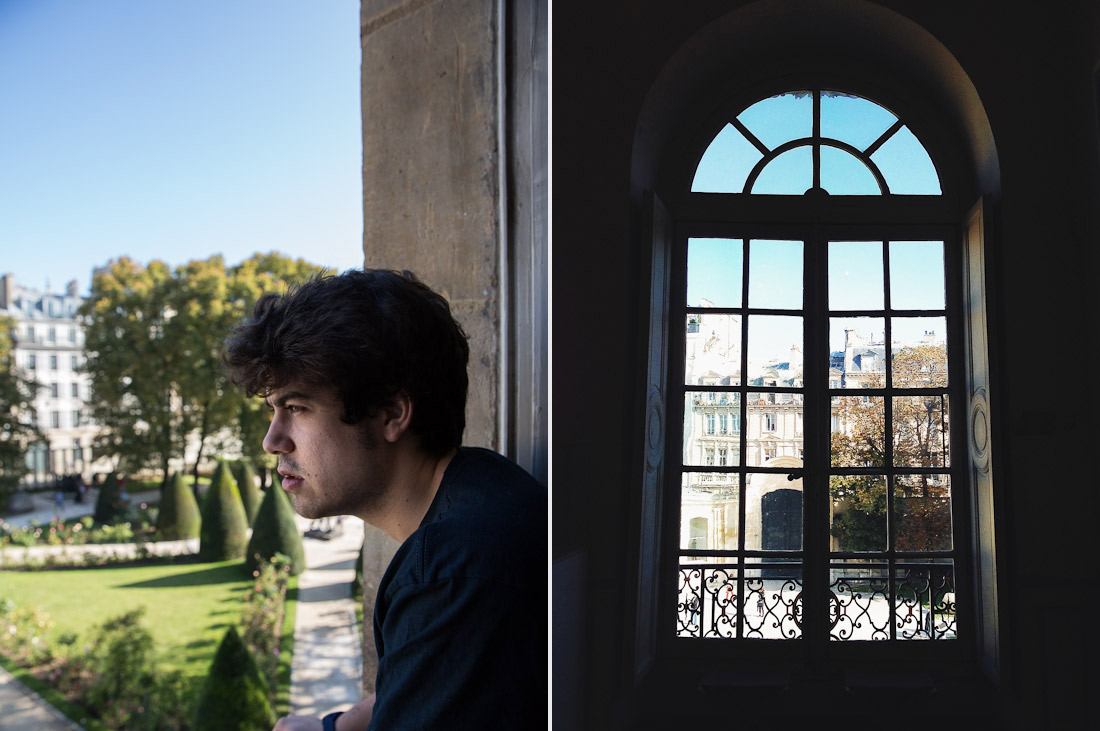 If you take the metro line 13, you're in for a lucky treat. Varenne, the closest metro stop only a block and a half away, features some of Rodin's sculptures on the platform!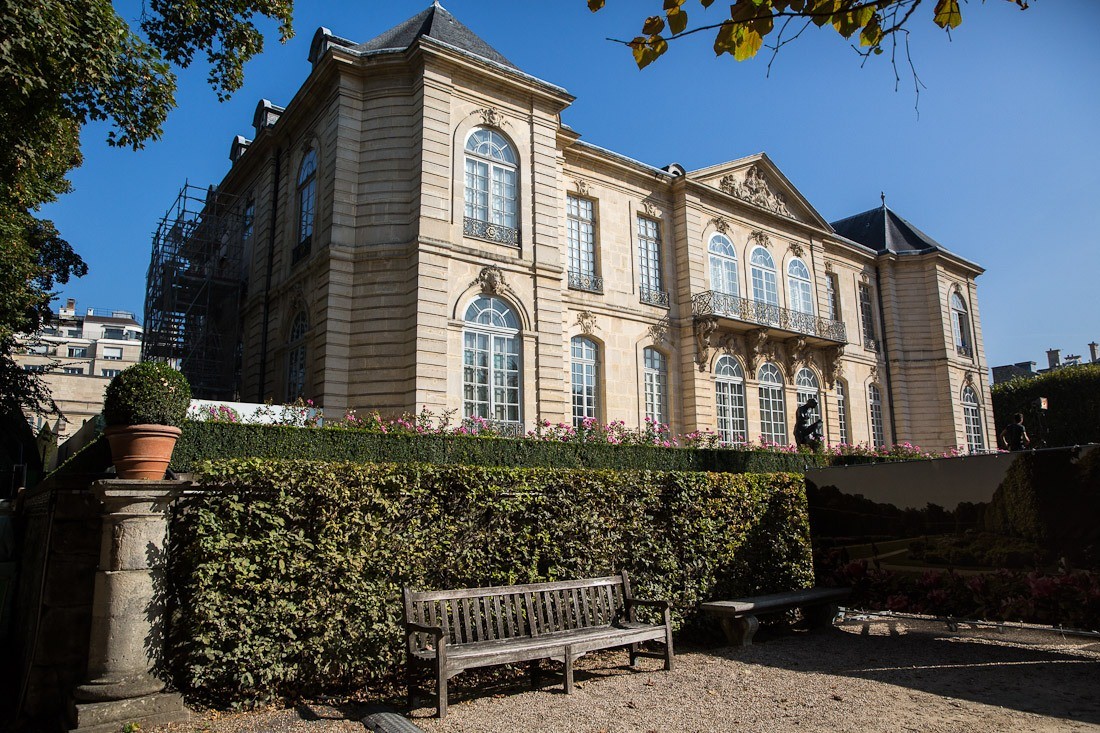 ---
---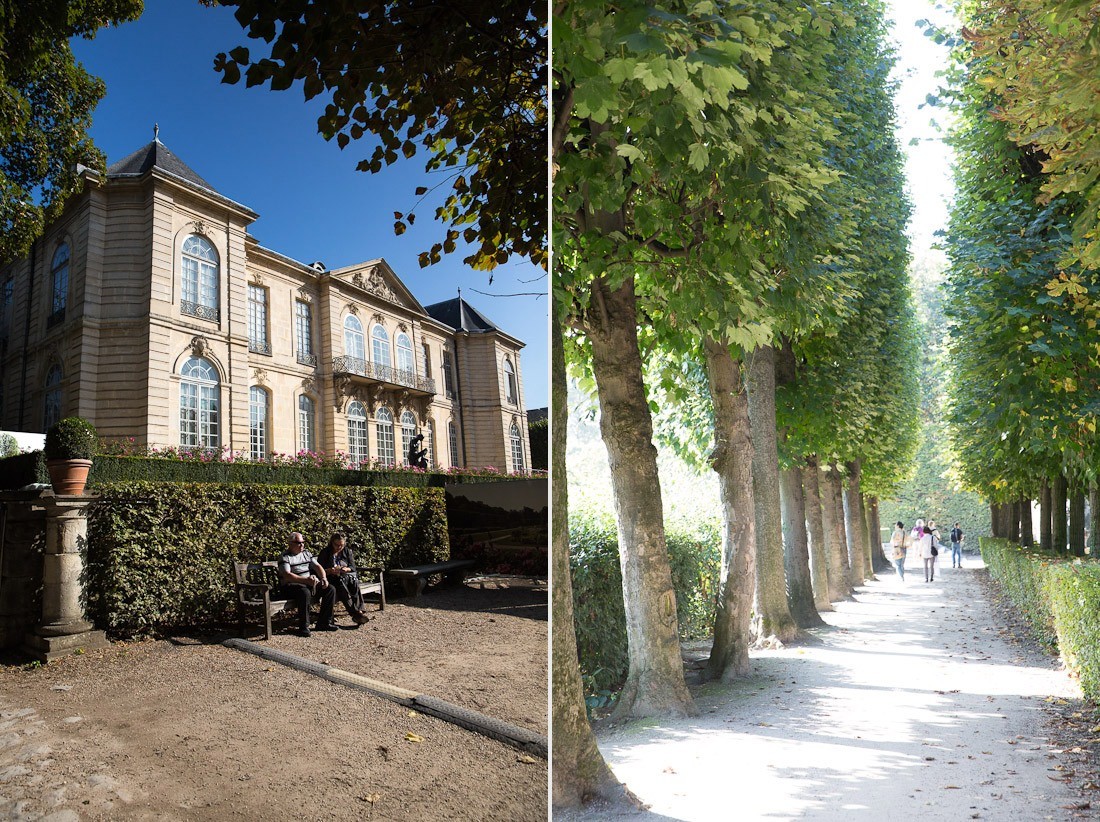 ---
To see everything else I visited on my weekend trip to Paris, check out my Paris Mini Guide. Admission to the Rodin Museum is 5 euro but free with the Paris Pass (along with 60+ other attractions and the metro).
Visiting Paris – Travel Checklist
We took a red eye to Paris from JFK. You can find cheap Paris flights from low cost carriers almost all year round – check for flight deals here.
Paris has some of the best museums in the world. I spent an entire summer living in the city, visiting different churches, museums and historic homes and still couldn't get enough. If you plan to sightsee, look into a Paris Pass – it's a great value! The pass can be purchased for multiple days and allows you to skip the line at 60+ attractions. See the full list of included sights and attractions here.
Lastly, be sure to visit Paris with travel insurance. Whether you get injured and need to be hospitalized, or your phone gets stolen, or an injury forces you to cancel all or part of your vacation, travel insurance will help when you need it most. Get a quote for your trip here.
You Might Also Enjoy:
Paris Vacation Planning Articles
3 Days in Paris: A Travel Guide & Itinerary
Where to Stay in Paris
Luxurious Hotels with Eiffel Tower Views
Cozy Airbnbs with a View of the Eiffel Tower
Popular Paris Sights
Musee d'Orsay & The D'Orsay Clock
Notre Dame & its Rooftop Gargoyles
Paris Off the Beaten Path
Musee Jacquemart Andre and The Paris Pantheon
Where to Eat in Paris
Delicious Desserts in Paris
Lunch at Paul & a Romantic Dinner at Potager du Pere Thierry
Follow Sher She Goes on