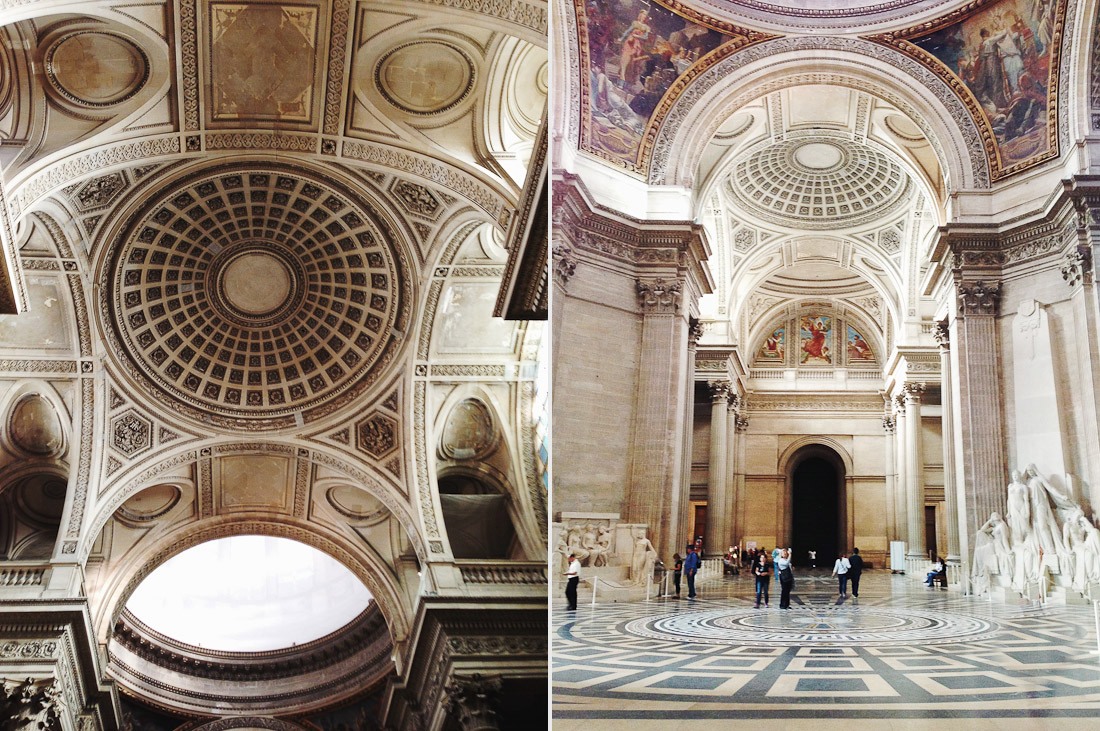 Paris Pantheon
When I studied abroad in Paris, I lived in the 5th arrondissement, also known as the Latin or Student quarter. The area was perfect for me – lively, filled with students from nearby ENS and la Sorbonne, and full of bistros, cafes and shops on this one particularly long street behind my apartment.
I remember getting pasta frequently at this one restaurant, so often that the server memorized my order of pasta a la vodka in his thick Parisian accent ("le vod-ka") and gelato from the numerous ice cream stalls where each scoop was only a euro (mhmm stracciatella). Also nearby was the Pantheon, a large neoclassical building that I passed on my way to school twice a day but never really knew what it was or thought to venture inside.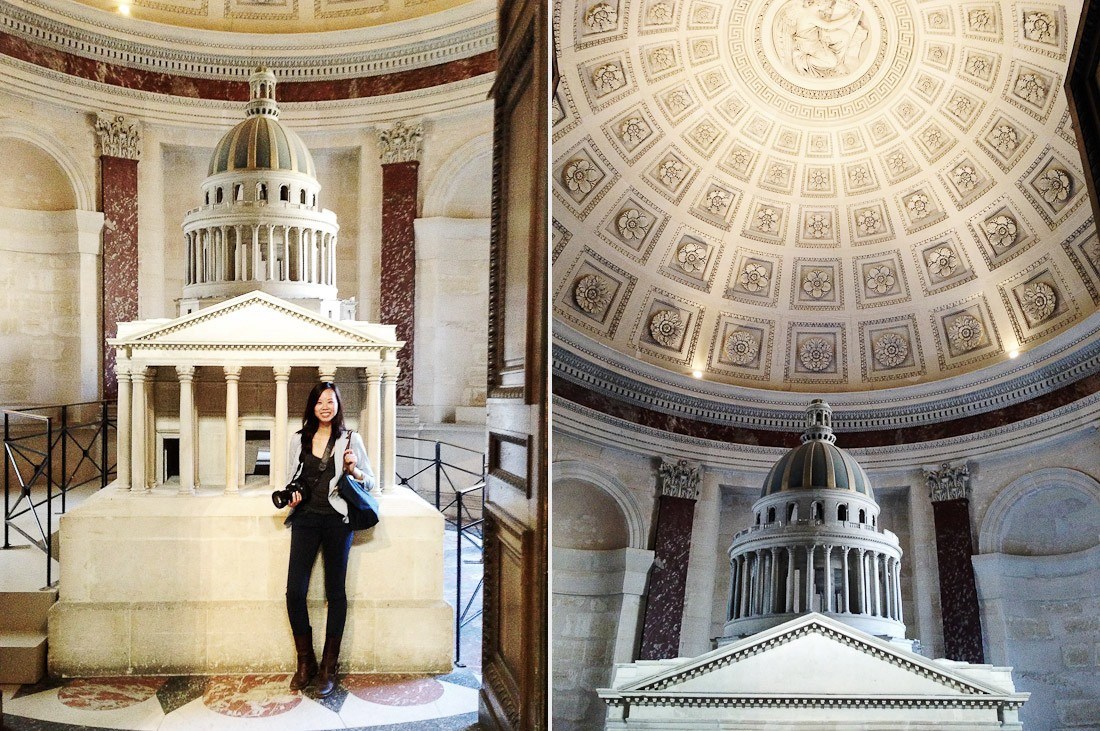 ---
---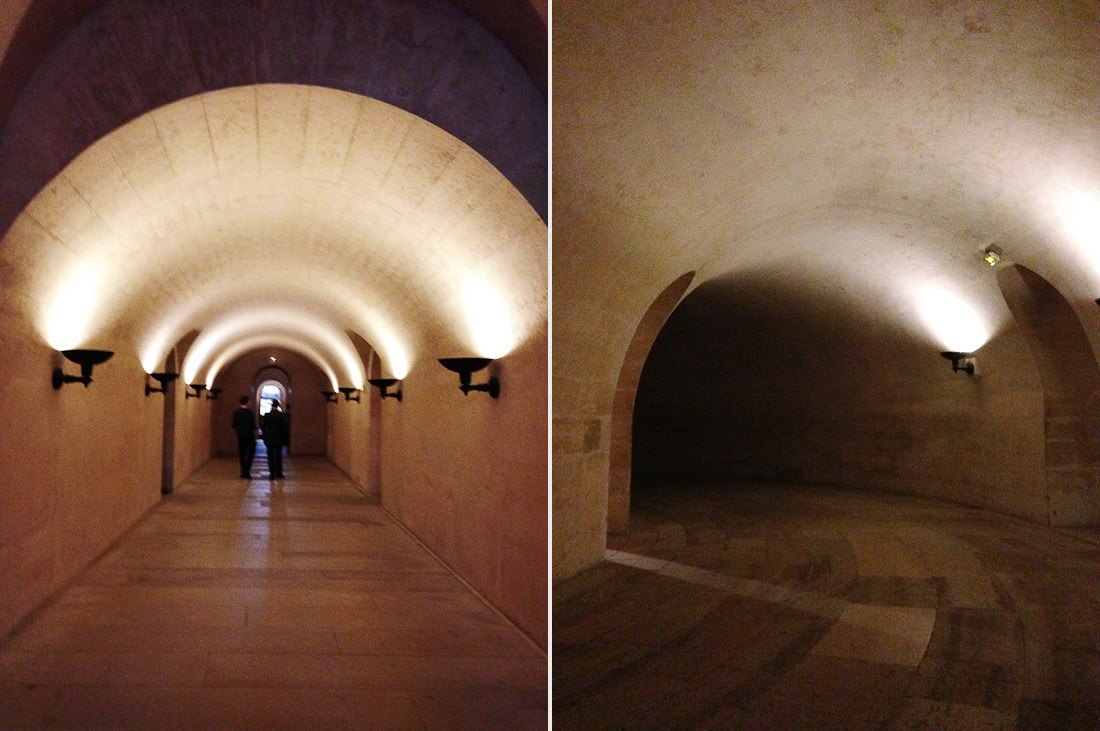 Paris Crypt
I finally went in on nearly the last possible day of my stay in Paris, after a group of girls in my study abroad program had visited and recommended it. Originally designed as a church for St. Genevieve, the interior of the Pantheon is massive, with large marble columns, vaulted domes and colorful frescos on the walls.
Today, the Pantheon functions as a mausoleum for some of France's most distinguished citizens. If you find your way to the crypt below, you can look for the cells of Alexander Dumas, Jean-Jacques Rousseau, the comte de Mirabeau, Voltaire, Jean-Paul Marat, Victor Hugo, Emile Zola, Pierre and Marie Curie and many more.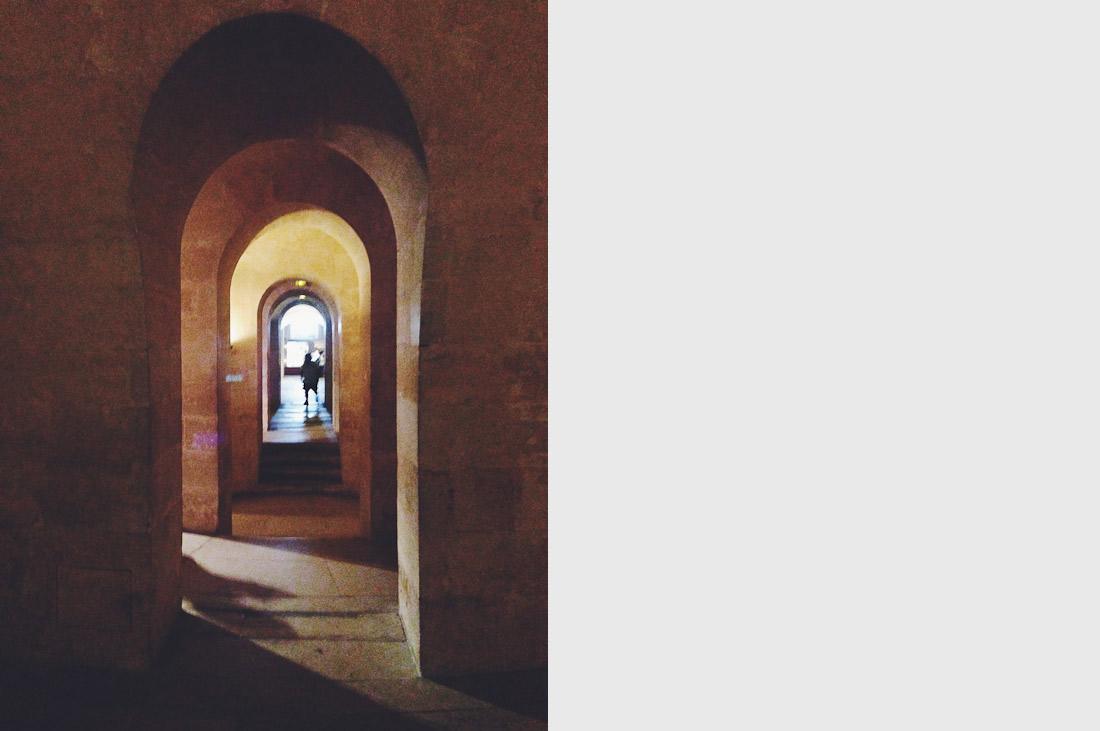 ---
---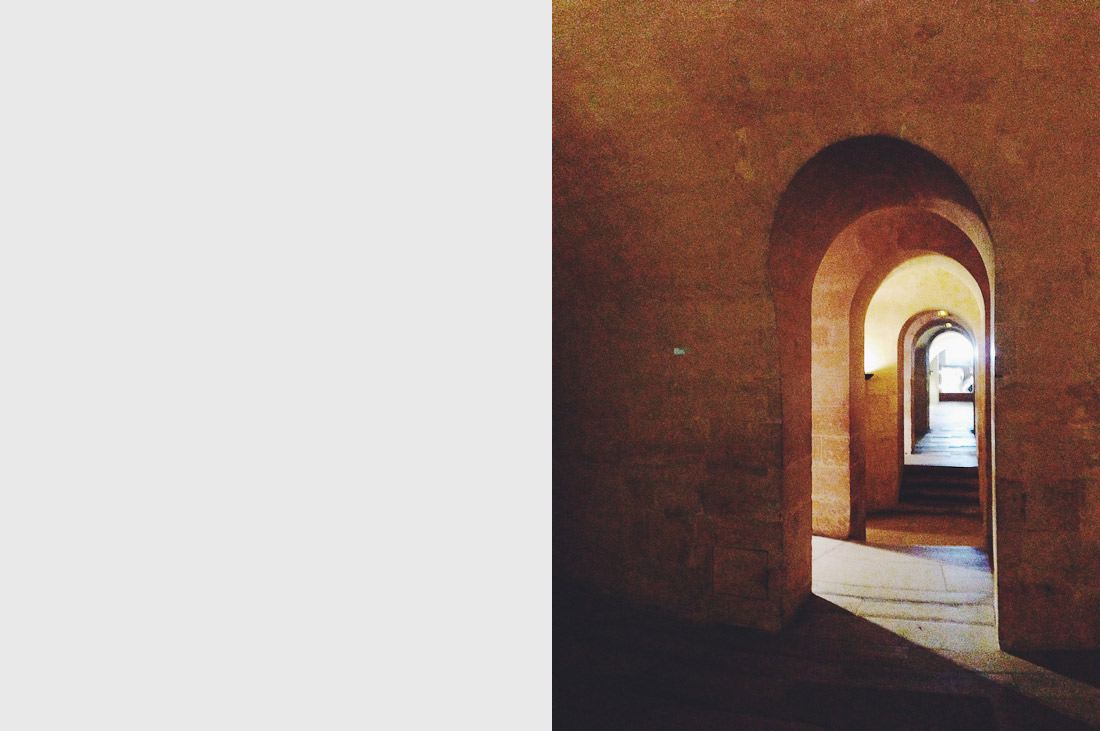 Pantheon Rooftop
There's also the opportunity to walk to the top for a view out on Paris. Unfortunately, when I was a student I went too close to closing time and missed the chance (they close the rooftop early). On this trip to Paris, the Pantheon rooftop was closed for renovations and I missed it again!
Someday hopefully I'll make it to the top. In the meantime, I took a couple iphone snaps of the interior. For some reason I must have been tired from the trek and have virtually no photos from my digital SLR… oh well!
---
Have you been to the Pantheon? What was your favorite thing to do in Paris?
Visiting Paris – Travel Checklist
We took a red eye to Paris from JFK. You can find cheap Paris flights from low cost carriers almost all year round – check for flight deals here.
Paris has some of the best museums in the world. I spent an entire summer living in the city, visiting different churches, museums and historic homes and still couldn't get enough. If you plan to sightsee, look into a Paris Pass – it's a great value! The pass can be purchased for multiple days and allows you to skip the line at 60+ attractions. See the full list of included sights and attractions here.
Lastly, be sure to visit Paris with travel insurance. Whether you get injured and need to be hospitalized, or your phone gets stolen, or an injury forces you to cancel all or part of your vacation, travel insurance will help when you need it most. Get a quote for your trip here.
You Might Also Enjoy:
Paris Vacation Planning Articles
3 Days in Paris: A Travel Guide & Itinerary
Where to Stay in Paris
Luxurious Hotels with Eiffel Tower Views
Cozy Airbnbs with a View of the Eiffel Tower
Popular Paris Sights
Musee d'Orsay & The D'Orsay Clock
Notre Dame & its Rooftop Gargoyles
Paris Off the Beaten Path
Musee Jacquemart Andre and The Paris Pantheon
Where to Eat in Paris
Delicious Desserts in Paris
Lunch at Paul & a Romantic Dinner at Potager du Pere Thierry
Follow Sher She Goes on