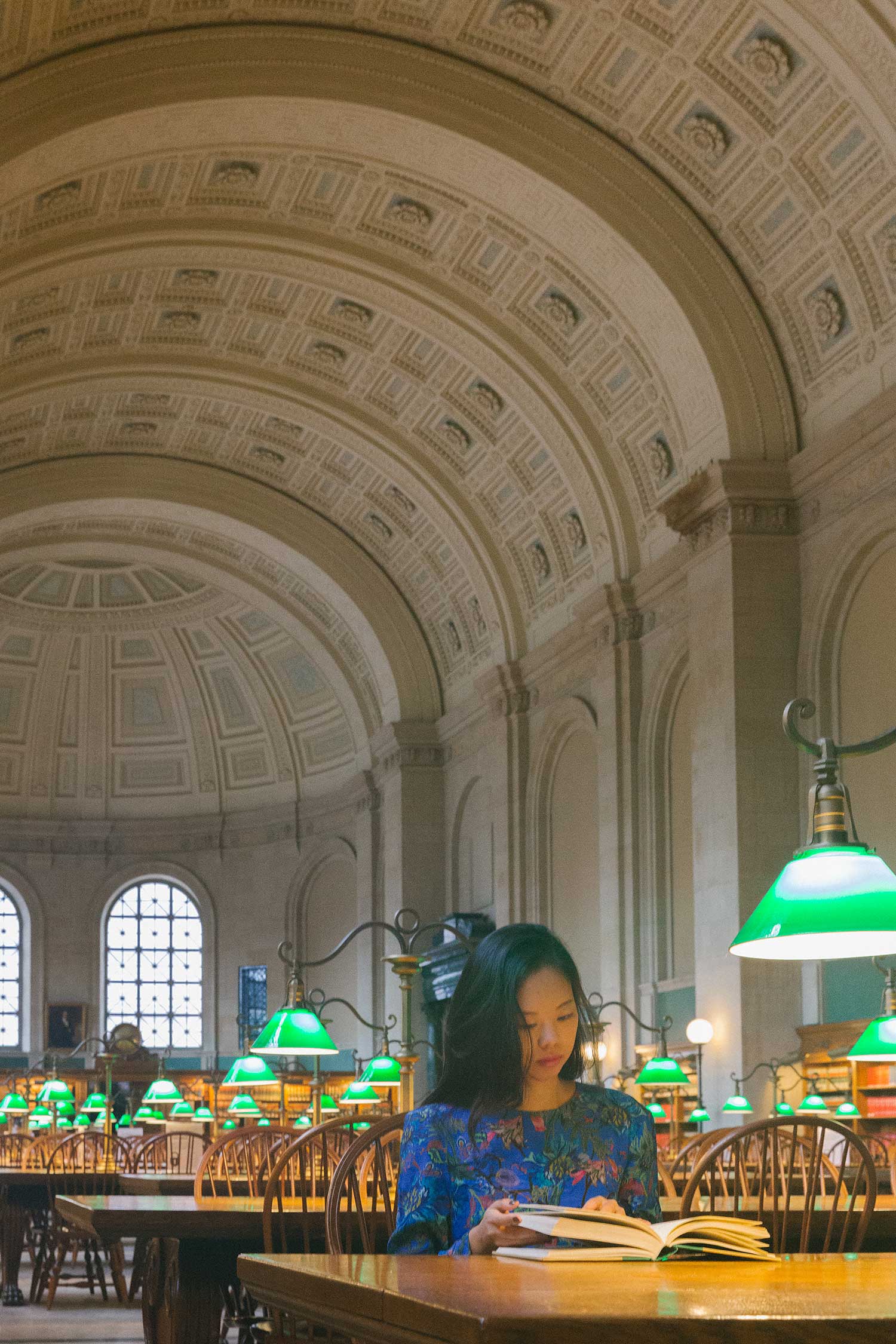 Best Day Trips from Boston
For how much culture and excitement there is in Boston, Massachusetts, many visitors are surprised by how physically small the city really tours.
While Boston offers plenty of exciting activities, its density allows most main attractions to be visited in 2-3 days. That's why people taking extended Boston trips often itch to get outside, and boy, does the greater Boston and New England area deliver.
Whether iconic historical locations, beautiful beach side towns, or America's best lobster fit your fancy, keep reading for the 5 best day trips from Boston!
Keep reading or save this article for later ⇟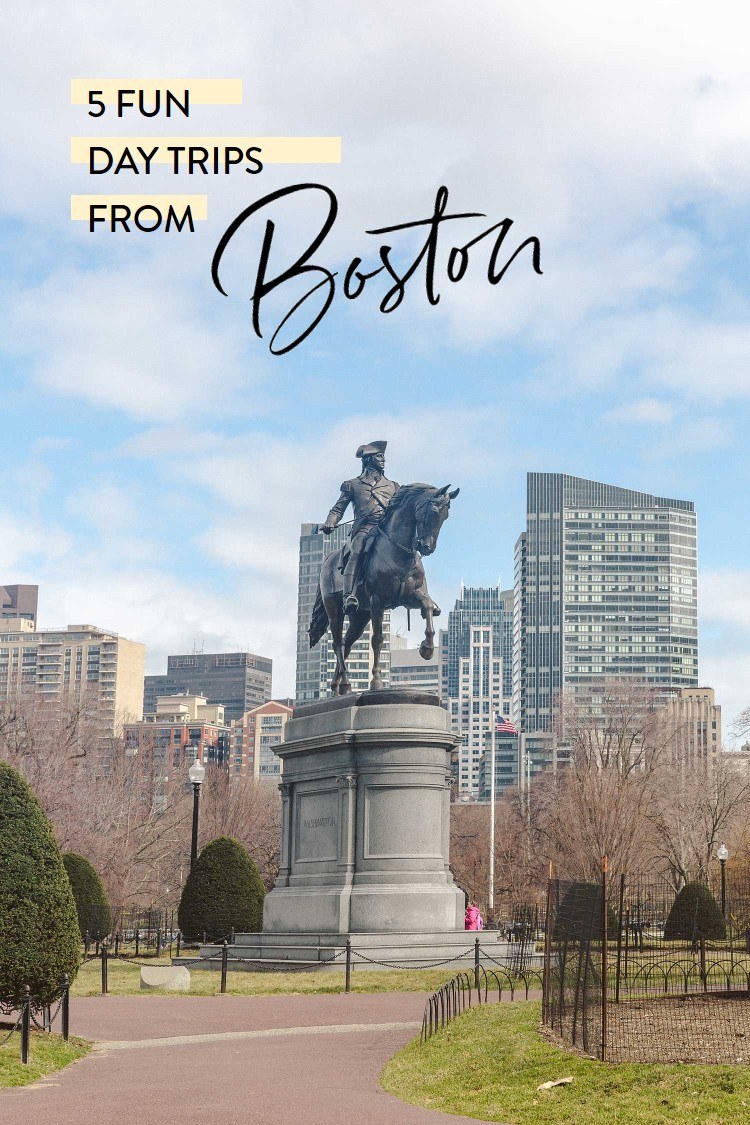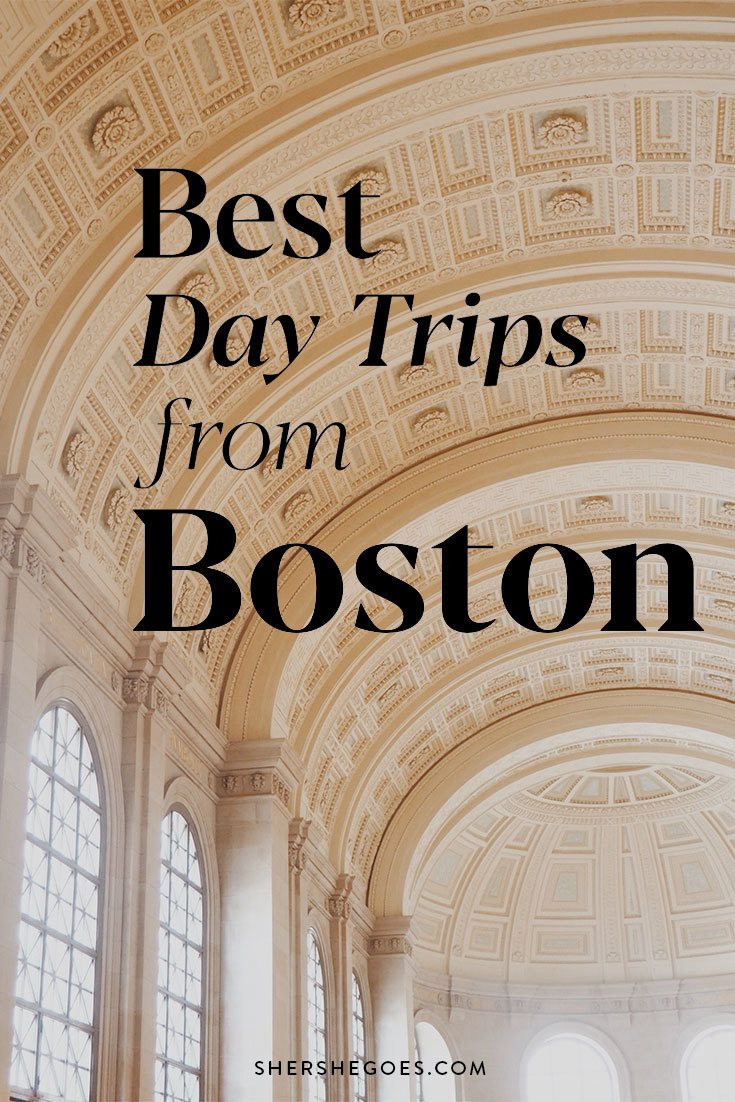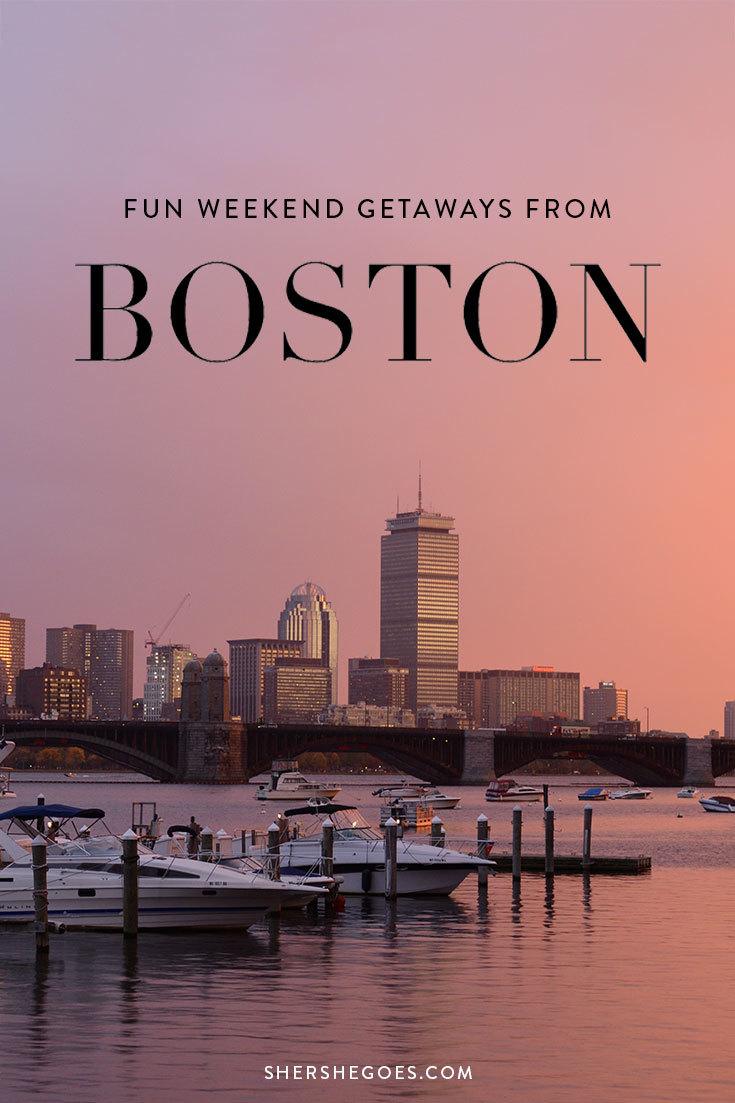 ADVERTISEMENT
Fun Boston Day Trips
1. Cambridge, Lexington, and Concord
Though among the short day trips from Boston (the entire tour is under 5 hours), the American History Tour and its stops to Cambridge, Lexington, and Concord brings incredible excitement to American history nerds and novices alike.
The tour begins by traversing the Charles River to Cambridge, where, speaking of nerds (just kidding, C!), some of the world's brightest minds study at Harvard and M.I.T.
Visits to Harvard Yard (where, contrary to popular sayings, no cars can be parked) and the nearby Cambridge Common (where George Washington famously addressed American Revolution troops) are followed by visits to Lexington and Concord.
Highlights include traveling the road where Paul Revere bellowed his famous "One, if by land, and two, if by sea" warning and visiting the preserved homes of authors Nathaniel Hawthorne, Louisa May Alcott, and Ralph Waldo Emerson.
Check tour availability here.
ADVERTISEMENT
---
---
2. Martha's Vineyard
Everyone knows a place with a name this lovely must be fabulous, and that's exactly what Martha's Vineyard, playground to the New England rich and famous (very much the Hamptons of New York) is.
Among the best beach day trips from Boston, this Martha's Vineyard excursion removes all logistical stress by providing patrons with a coach ride to Falmouth, Massachusetts followed by a 30-minute ferry across the Vineyard Sound (snacks and drinks are provided).
The tour affords 6 completely independent and leisurely hours to explore notable Vineyard attractions. My personal recommendations for what to do?
Visit the restaurants, boutique shops, and colorful buildings of Circuit Avenue, catch an iconic lighthouse shot at Gay Head Light near the Aquinnah Cliffs, fish at Cuttyhunk Island (America's first fish settlement), or catch some simple surf and sun at Inkwell Beach!
Check tour availability here.
ADVERTISEMENT
---
---
3. Newport Mansions
Once home to American families including the Vanderbilts, Wideners, and Astors, the mansions of Newport, Rhode Island have been amazing visitors for nearly 175 years.
If you're looking for summer day trips from Boston, hop in a private coach and tour incredible mansions (my personal favorites are Miramar and The Breakers) that have sprawling lawns and incredible estates, many of which designed to resemble French palaces or Italian villas.
After touring the mansions you'll have the opportunity to stroll The Cliff Walk, a 3.5-mile trail hugging Sheep Point Cove that offers stunning views of the Atlantic Ocean.
The tour is also perfect for short day trips from Boston as Newport lies just 90 minutes south of the Hub!
Check tour availability here.
ADVERTISEMENT
---
---
4. Cape Cod
While Cape Cod is deservedly beloved by both tourists and locals as a destination for the best beach day trips from Boston, reaching Cape Cod during the summer can be an absolute traffic nightmare.
Luckily this headache can be avoided by boarding the Cape Cod Fast Ferry, a sleek catamaran that takes you from Boston to Cape Cod in just 90 minutes.
Besides getting unbeatable shorelines views, the Cape Cod Fast Ferry is great because it terminates in Provincetown, the heart of Cape Cod's gallery, beach, and culinary scenes.
Ferries depart four times daily from both Boston and Provincetown, giving you plenty of time experience Boston's preferred summer destination! For more about Cape Cod, check out our Nantucket travel guides.
Check tour availability here.
ADVERTISEMENT
---
---
5. Coastal Maine
For a more relaxed offering among the best day trips from Boston (or for insatiable seafood fans, like myself!), head 90 minutes north to Coastal Maine, among picturesque America's most underrated destinations.
Once you arrive in Maine you'll be treated to a traditional Maine lobster bake (replete with clams, mussels, baby potatoes, corn on the cob, and – of course – blueberry pie) followed by a visit to York Island to view the iconic Nubble Lighthouse.
From there you can independently explore the coast before visiting the Kittery Premium Outlets (shopping spree optional), all in time to still have dinner back in Boston! Read more about visiting Maine here.
Check tour availability here.
ADVERTISEMENT
---
---
Which Boston day trip is high on your list?
Planning a Trip to Boston – Travel Checklist
Boston makes for a great weekend trip from New York City. We hopped on a bus ride from midtown which took about 3.5 hours one way, or 5 hours in traffic.
We thought about renting a car but Boston is a very walk-able city and parking can be a nightmare, so the bus ended up being a great option! If you're decide you do want a car to get around, you can check car rental rates here.
Getting around is easy on foot, via the subway or with the Hop-On, Hop-Off trolley. We opted to stay on Public Garden square, but you can browse current Boston hotel deals here.
Lastly, don't forget to get travel insurance for your trip. Whether you get injured and need to be hospitalized, your luggage is delayed or your phone gets stolen, travel insurance will help when you need it most. Get a quote for your trip here.
You Might Also Enjoy:
Boston Vacation Planning Articles
Boston Travel Guide: 7 Wicked Cool Things to Do in Boston
Where to Stay in Boston: A Neighborhood & Accommodation Guide
Where to Eat in Boston
4 Incredible Restaurants You Must Try in Boston
Don't Miss Boston's Breweries: Our Day at Harpoon
Greater New England
How to Spend an Epic Summer in Nantucket
Sailing in Maine: Our Windjammer Experience
Follow me @Sher She Goes on