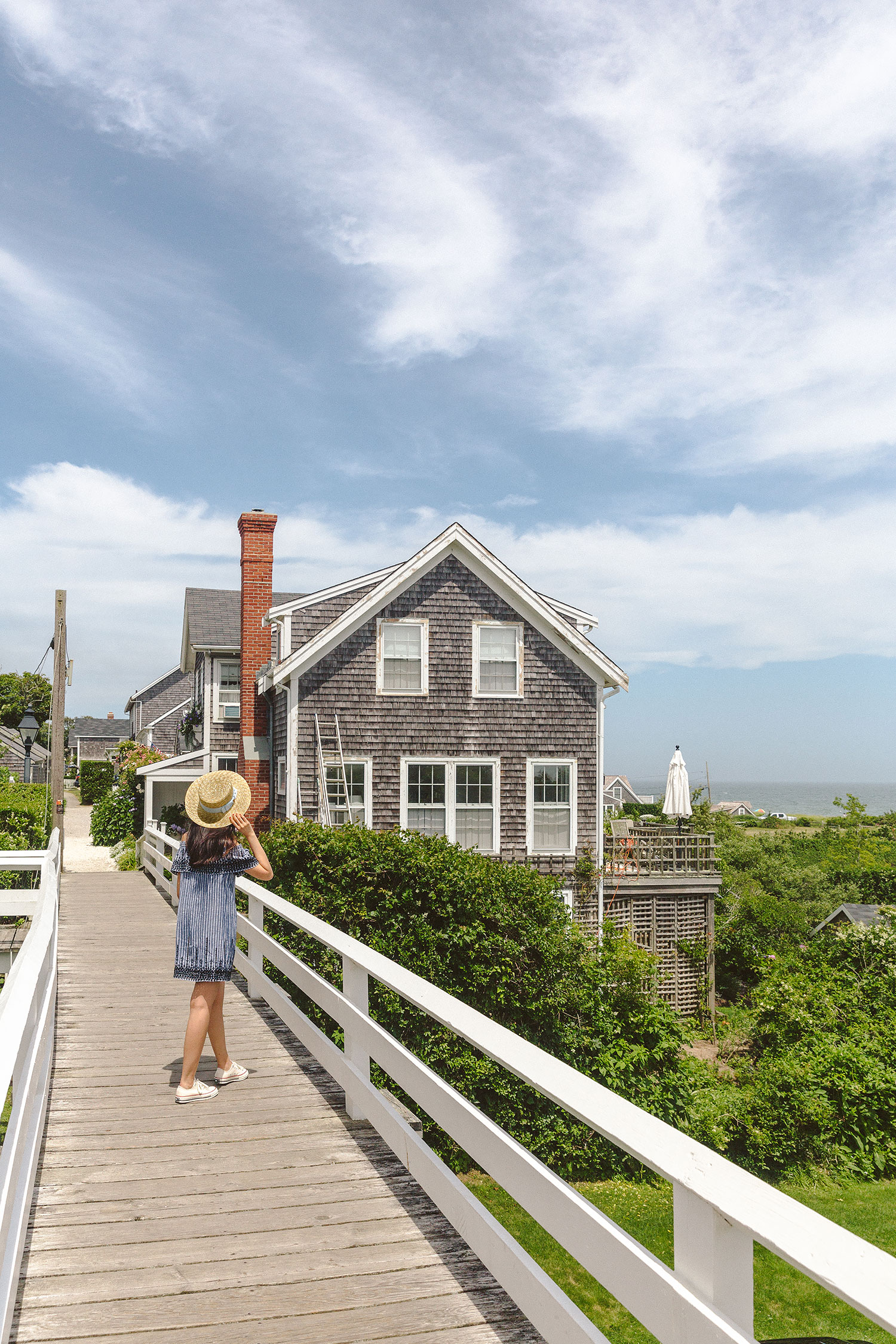 Where to Stay in Nantucket
Visiting Nantucket and not sure where to stay?
There are 2 main options for accommodation on the pretty island: a hotel or a rental house. Both are great options, and just depend on the type of experience you're looking for.
If you have a friend with a spare room or summer home on Massachusetts coastal hot spot, you've hit the jackpot!
For everyone else, here's my guide to where to stay in Nantucket island!
ADVERTISEMENT
Keep reading or save this article for later ⇟
ADVERTISEMENT
---
---
The Best Hotels in Nantucket
To summarize, here's a handy chart of our recommended Nantucket hotels. All include free wifi and are known for comfort, great locations and great customer service.
Best Nantucket Hotels – Summary Comparison Chart
Below is more information about each hotel and why we recommend it!
ADVERTISEMENT
---
---
Nantucket Neighborhoods
Despite being relatively small, Nantucket has a couple different and distinct neighborhoods:
Town
"Town" is what locals call Nantucket's downtown center, near the pretty waterfront. There's nowhere else on earth as pretty as this place!
From cobblestone streets, upscale preppy boutiques and grey shingled homes perfectly manicured with climbing roses, downtown Nantucket is the neighborhood to stay in if you want to see and be seen.
This is a great spot to stay if its you're first time visiting Nantucket, if you want to be conveniently in the thick of things, or if you primarily want to shop and eat!
SiaSconset
Often abbreviated as just 'Sconset by locals, this is a really pretty neighborhood with homes lining a white seashell path and a nice quiet beach. Stay in Sconset if you want a more secluded location.
Madaket
On the western end, you have Madaket, the most laid-back portion of Nantucket. It's known for incredible landscapes and a more 'rustic' vibe, although let's be real this is all relative. We're talking about Nantucket after all! Stay in Madaket if you love to surf – the beaches here have powerful waves and currents.
Where to Stay..
Out of these 3 different parts of Nantucket, I would recommend somewhere near Town for first time visitors or travelers with limited time on the island.
But, if you have an entire summer to spend in Nantucket, why not explore a couple different neighborhoods? Nantucket is pretty small so you can't go wrong!
Read more:
Fun Things to Do in Nantucket Without a Car!
ADVERTISEMENT
---
---
The White Elephant
The White Elephant is one of the best hotels in Nantucket. First, because they have 2 properties to choose from – both within a 2 block radius and right on the harbor. You can choose from the standard rooms or the spacious suites, and they even have an entire cottage designed by Lilly Pulitzer!
If it's your first time visiting Nantucket, the White Elephant is great because it's within walking distance of Main Street, downtown and the beaches.
If you want to explore other neighborhoods on Nantucket, the staff make it easy for you by offering complimentary bicycles (and BMWs if you're staying in a suite!)
ADVERTISEMENT
---
---
21 Broad
A colorful, reasonably priced hotel is the 21 Broad. It's located right in the heart of downtown with modern decor, a fun outdoor deck with a fire-pit and complimentary breakfast (including handmade scones yum!)
ADVERTISEMENT
---
---
Greydon House
If you love design, stay at Greydon House.
This brand new hotel and restaurant was designed by Roman + Williams, who make some of the most epic commercial real estate properties. You might be familiar with their work if you've ever dined at Le Coucou, Kingside inside the Viceroy Hotel or Lafayette.
ADVERTISEMENT
---
---
76 Main
If you're visiting Nantucket as a family, stay in 76 Main. This boutique is also located in Town and is recently renovated, with fun nautical decor.
ADVERTISEMENT
---
---
The Wauwinet
The Wauwinet is a historic inn tucked away in northeast Nantucket. It's the only member of Relais & Châteaux on the island and has luxurious guest rooms, 4 charming cottages and prime access to the pristine beaches of Nantucket Bay.
Stay here if you're on your honeymoon, or value privacy and want to be away from the crowds. The Wauwinet is away from downtown and flanked on both sides by water so guests can take advantage of days on the beach, complimentary kayaks, and stand up paddle boards.
ADVERTISEMENT
---
---
Bed & Breakfasts in Nantucket
The Cottages at the Boat Basin
The Cottages are a series of adorable waterfront cottages on Old South Wharf. With direct views overlooking Nantucket boat basis and easy access to Main Street, these are a unique accommodation option!
Each guest residence has a full kitchen and washer and dryers, so it's perfect for families with young kids or those who are happy to cook up group dinners. Best of all? The Cottages are dog friendly!
Check rates: Booking.com, Hotels.com
Read reviews: TripAdvisor
ADVERTISEMENT
---
---
Union Street Inn
Union Street Inn is a historic home turned boutique inn with just a handful of rooms. A hot breakfast is cooked to order each morning. Don't miss the homemade pastries and iced tea in the afternoon.
Check rates: Hotels.com
Read reviews: TripAdvisor
ADVERTISEMENT
---
---
Brass Lantern Inn
For traditional Nantucket hospitality, stay at the classic Brass Lantern Inn. The bed & breakfast is located in the Old Historic District, just a short walk from the ferry and Whaling Museum. There are 17 rooms in total, renovated nicely to a cozy nautical chic theme. It's also pet friendly!
Check rates: Booking.com, Hotels.com
Read reviews: TripAdvisor
ADVERTISEMENT
---
---
Renting a House
If you're visiting with a group of friends, renting a house on Nantucket is the best option and the most budget friendly.
We had an epic, beautiful 2 story house with 6 bedrooms and 6+ bathrooms, which was spacious enough to accommodate all of us.
The best way to find a large rental is on VRBO, or if you're just looking for a room or small home, Airbnb. Try to book as soon as you know you'll be visiting Nantucket. Locals and summer families tend to pre-book by late fall for the next summer, so don't wait!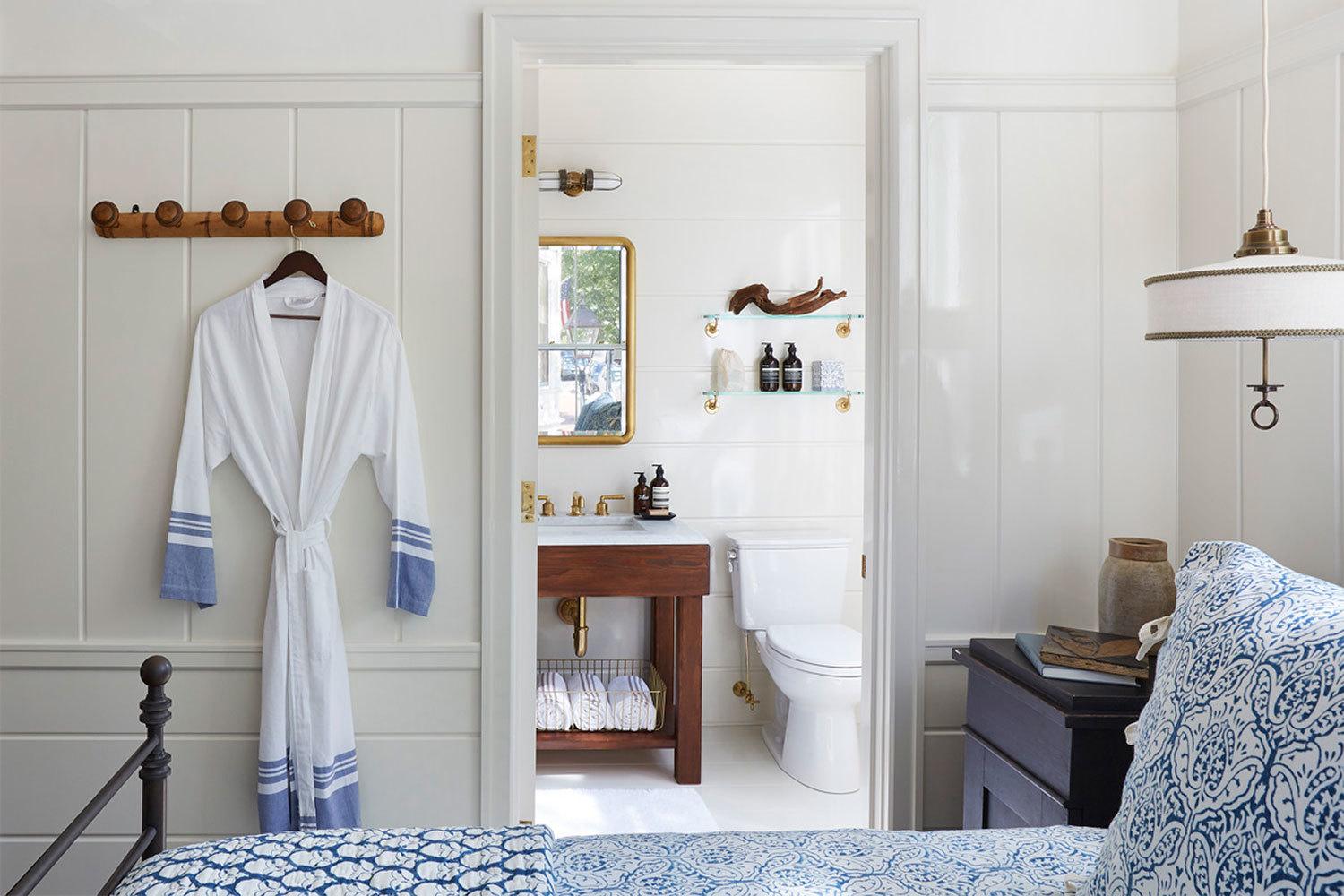 ADVERTISEMENT
---
---
And that's it! Our guide to Nantucket's best hotels to make the most of your stay on Cape Cod.
You Might Also Enjoy:
Nantucket Vacation Planning Articles
The First Timer's Guide to Visiting Nantucket
Don't Miss: 10 Best Things to Do in Nantucket
The Ultimate Guide Where to Stay in Nantucket
The Best Nantucket Airbnbs: Oceanfront, Cottages, Group Rentals & More
3 Days in Nantucket: A Classic Long Weekend Itinerary
What to Wear in Nantucket Hint: Think Preppy
Boston Vacation Planning Articles
Boston Travel Guide: 7 Wicked Cool Things to Do in Boston
Where to Stay in Boston: A Neighborhood & Accommodation Guide
Where to Eat in Boston
4 Incredible Restaurants You Must Try in Boston
Don't Miss Boston's Breweries: Our Day at Harpoon
Greater New England
Sailing in Maine: Our Windjammer Experience
Follow me @Sher She Goes on