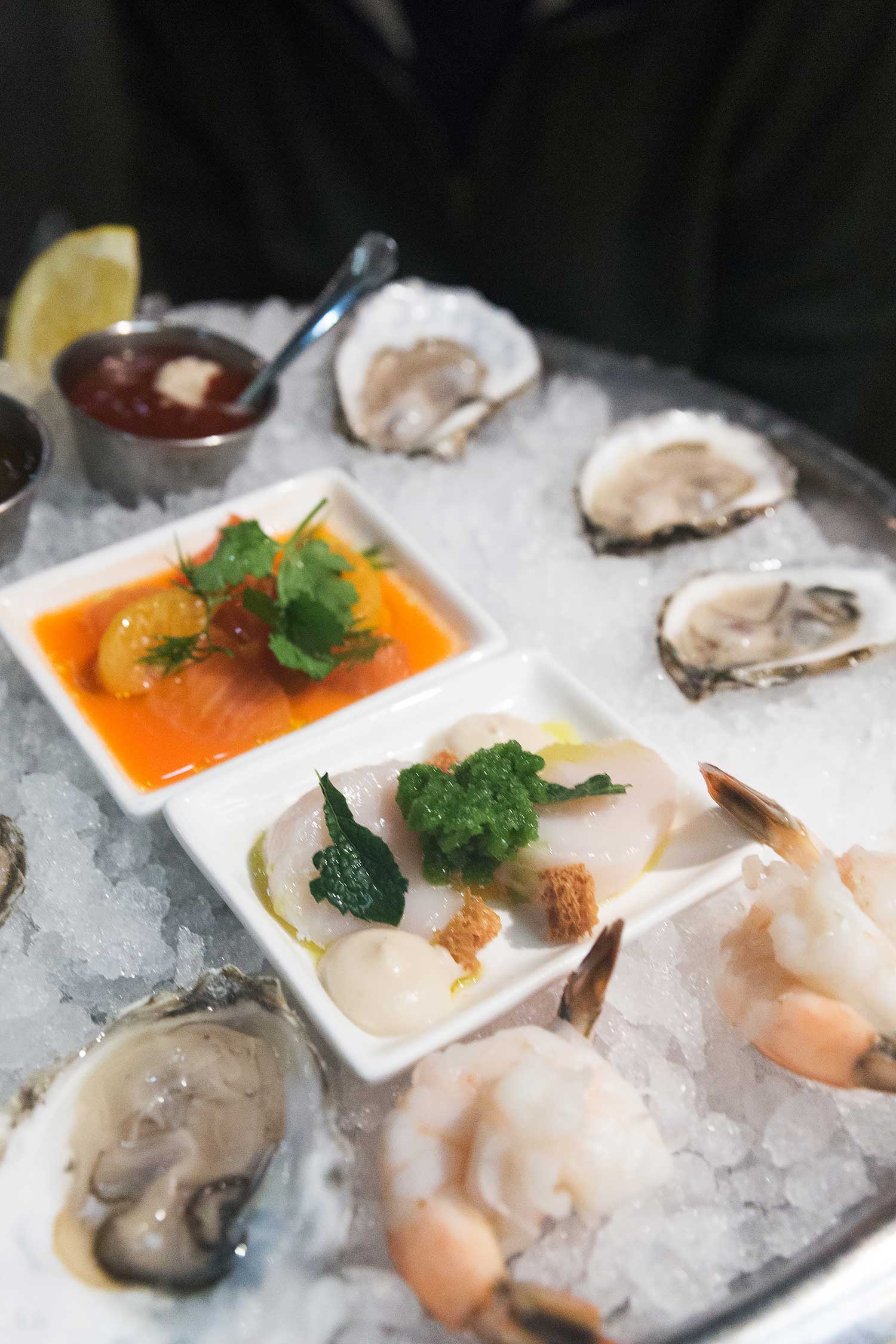 Incredible Boston Restaurants to Add to Your List
What to do in Boston in winter?
Eat of course!
Boston is a great town for food so if you like to eat, you're in luck! With fresh seafood, local breweries and a thriving foodie culture, Boston was a great weekend trip to eat our stomachs out. Here are just a couple fantastic places to add to your Boston restaurant list.
Keep reading for our favorite restaurants in Boston!
Keep reading or save this article for later ⇟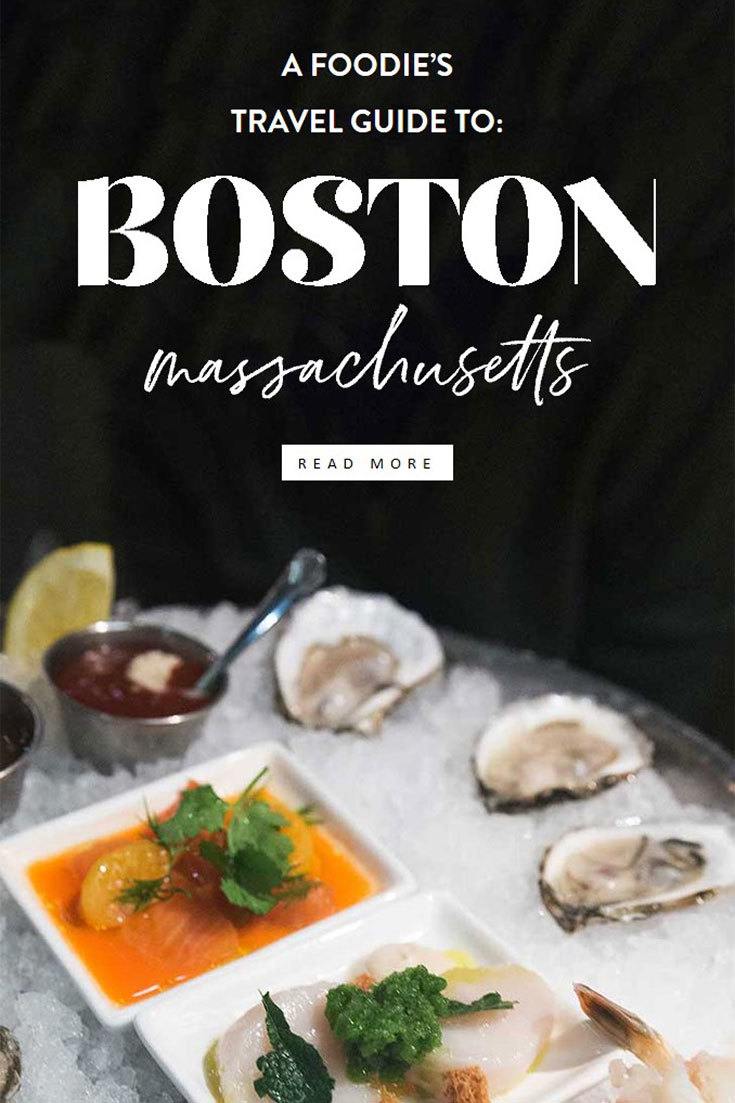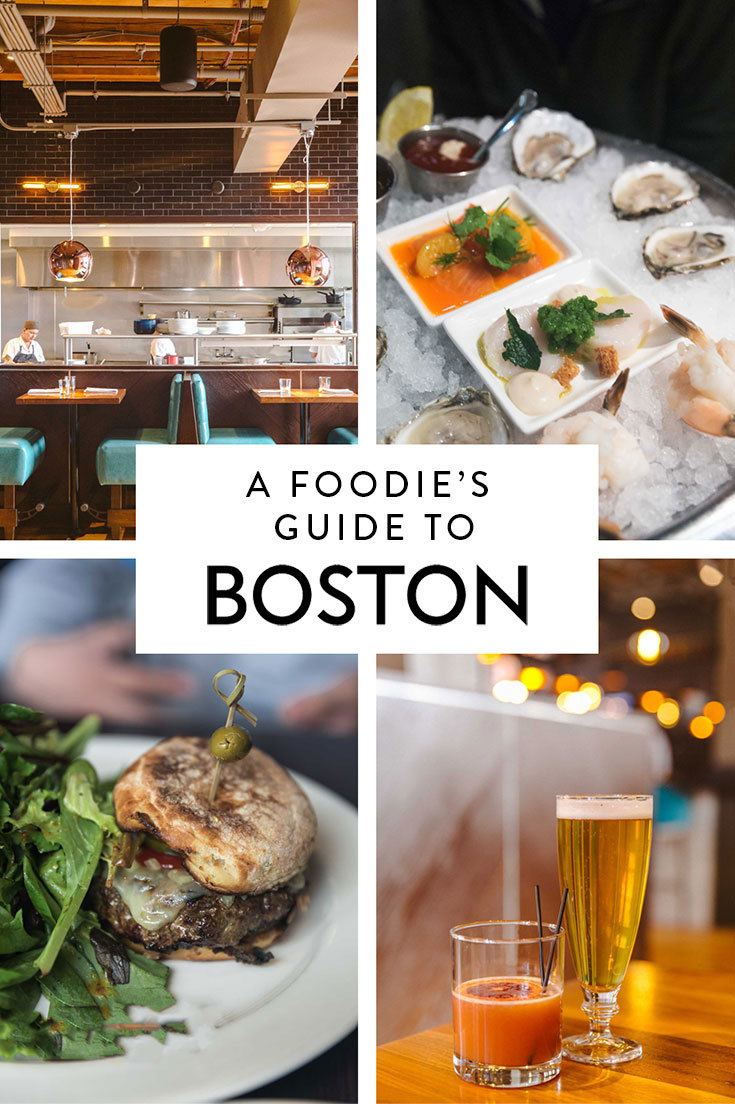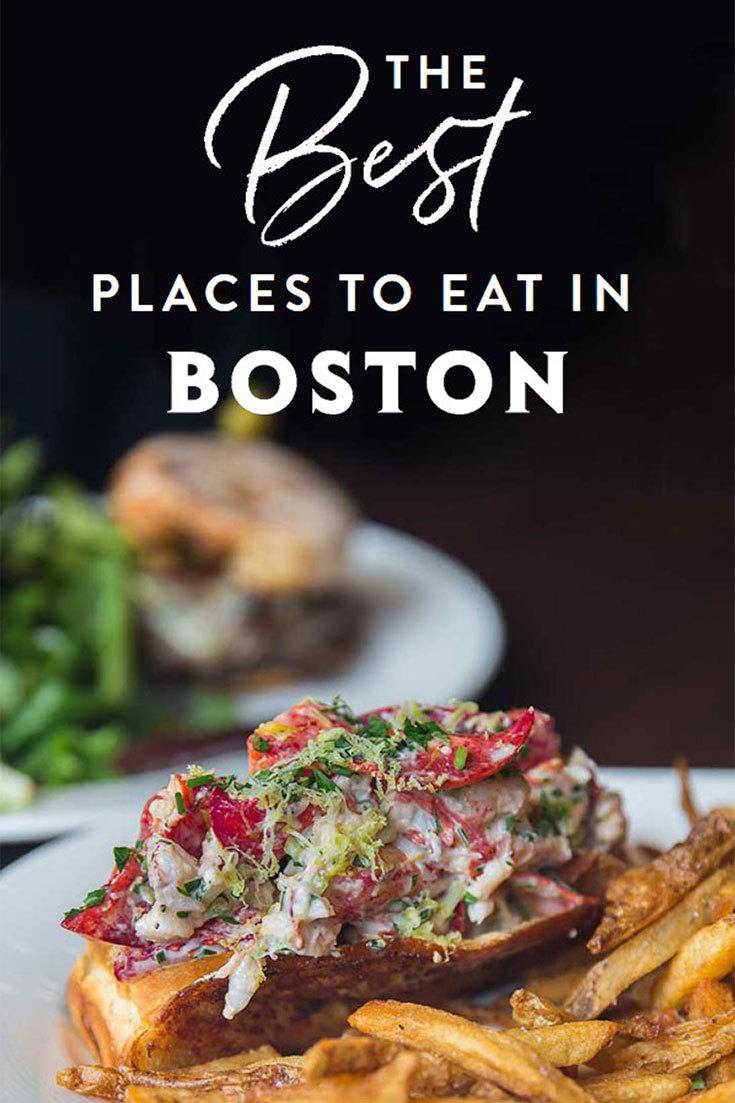 ADVERTISEMENT
1. Union Oyster House
Union Oyster House is a classic Boston establishment and the oldest restaurant in the city. It's been open since 1826!
This no frills seafood restaurant is located on the Freedom Trail, right around Faneuil Hall with a bar downstairs and seated dining room upstairs. We were lucky enough to nab JFK's Booth, the favorite sectional whose family has patronized Union Oyster House for years.
The interiors feature dark wood paneling and neon green lamps in a rustic, Old Boston atmosphere. For authentic seafood (we're talking live lobsters right as you walk in) and attentive staff, this Boston restaurant can't be beat!
ADVERTISEMENT
---
---
What to Try
We started off our dinner with the classic house clam chowder and a half dozen freshly shucked oysters. The chowder was thick, creamy and piping hot with some crackers on the side. We polished off the oysters quickly – you can't get anything this fresh in New York!
For our mains, we tried both the lobster scampi, an overflowing pasta dish with garlic butter sauce, tomatoes and white wine, and the lobster shore dinner, a seafood feast with a gigantic lobster, bag of mussels, red potatoes and corn on the cob. Great portions here!
If you're a first timer to Boston and love seafood with a side of history, Union Oyster House is a classic spot you can't skip.
ADVERTISEMENT
---
---
2. Oak + Rowan
Oak + Rowan may be a bit out of the way, but this land + sea menu emphasizing local ingredients and house made dishes is worth the trek. We stepped in and immediately loved the industrial space, with its sleek bar, tall ceilings and sunny warm seating.
To start, we shared a cheese plate and another clam chowder soup. Hey, if it's a Boston staple, you gotta get your fill!
It was a refined spin on the classic chowder, with leeks, a dash of pork belly and crunchy finger potato chips. We loved the texture and rich flavor. The cheese board featured two types of cheeses: an aged gouda and a soft camembert, along with some nuts, bread sticks and jams. The jams were our favorite topping and the cheeses were pretty tasty.
ADVERTISEMENT
---
---
Main Dishes
For our mains, we opted to try the grass fed burger and added fries on the side. We also had the sweet potato cavatelli in brown butter and sage sauce. When this came out, we were a little confused, as the size is more of an appetizer than a main.
The highlights at Oak + Rowan are the cocktails and dessert. We loved the affogatos, which came with a rich espresso and housemade ice cream. You won't find traditional ice cream flavors here but the chocolate smoked sea salt with hot coffee and gooey chocolate chip cookie ended up being a delicious trifecta.
ADVERTISEMENT
---
---
3. State Street Provisions
We can't say enough great things about State Street Provisions. The second we walked in, the place was already packed – and this was a weekday at lunch time!
With classic American fare and Boston touches, the menu at State Street had too many great options for us to count. We started off with the state street tower, two tiers of oysters, jumbo shrimp and clams which were wolfed down immediately.
ADVERTISEMENT
---
---
We got the white cheddar and panchetta burger, served on an English muffin with smoked onions and a green salad, which was flavorful, rich and comforting.
We also got the lobster roll – this is a must try! With fresh, buttery lobster and tangy lemon with tarragon, the State Street Provisions Lobster Roll ranks among some of the best we've had.
To polish off the meal and say good bye to Boston, we indulged in the panna cotta, which was light and refreshing, and apple tart, which came with a scoop of icy vanilla ice cream and warm, flaky pastry tart.
ADVERTISEMENT
---
---
4. Harvest
On our day trip to Cambridge, we had dinner at Harvest. This classic establishment is a great choice if you want a fancier meal.
Right in the heart of Harvard Square, its seasonal menus focus on New England fare with fresh, local ingredients. The entrance itself is a little hard to spot, tucked in an alleyway, so once you're inside you feel miles away from bustling Cambridge.
There's an outdoor patio for warm days and multiple sectioned off seating areas with fireplaces and dark warm interiors. The kitchen is even open!
While the menu changes daily, here's a couple of the fantastic dishes we tried:
Half Banks Seafood Sampler: ooh this was amazing: two tiers of local and island creek oysters and shrimp, salmon & scallop crudo. Incredibly fresh, light and delicious
Land and Sea Campanelle: this might have been my favorite dish. A warm pool of pasta topped with duck confit, mussels, sea urchin and a splash of lemon. So comforting and gone in seconds!
Steak and Potatoes: classic beef striploin with potato, smoked carrot and some charron onions. Perfectly cooked and hearty
Butter Poached Lobster: served with lobster ravioli and broccoli rabe along with some citrusy orange, carrot ginger and madeira.
ADVERTISEMENT
---
---
For dessert, we tried the lemon tart and passion fruit ginger vacherin. Both were works of art and just the right refreshing, light end to a fantastic meal. The meyer lemon cream and meringue sat on a citrus shortcut pastry and was served with candied lemon and a coconut sorbet while the passion fruit and dark chocolate concoction had a delicious caramel and spicy ginger ice cream.
We can't recommend Harvest enough! Stop by after a tour around Cambridge and Harvard – you won't be disappointed.
ADVERTISEMENT
---
---
And that's it! A couple of the best meals we ate in Boston. Did we miss your favorite Boston restaurant? Let us know in the comments!
Planning a Trip to Boston – Travel Checklist
Boston makes for a great weekend trip from New York City. We hopped on a bus ride from midtown which took about 3.5 hours one way, or 5 hours in traffic.
We thought about renting a car but Boston is a very walk-able city and parking can be a nightmare, so the bus ended up being a great option! If you're decide you do want a car to get around, you can check car rental rates here.
Getting around is easy on foot, via the subway or with the Hop-On, Hop-Off trolley. We opted to stay on Public Garden square, but you can browse current Boston hotel deals here.
Lastly, don't forget to get travel insurance for your trip. Whether you get injured and need to be hospitalized, your luggage is delayed or your phone gets stolen, travel insurance will help when you need it most. Get a quote for your trip here.
You Might Also Enjoy:
Boston Vacation Planning Articles
Boston Travel Guide: 7 Wicked Cool Things to Do in Boston
Where to Stay in Boston: A Neighborhood & Accommodation Guide
Where to Eat in Boston
4 Incredible Restaurants You Must Try in Boston
Don't Miss Boston's Breweries: Our Day at Harpoon
Greater New England
How to Spend an Epic Summer in Nantucket
Sailing in Maine: Our Windjammer Experience
Follow me @Sher She Goes on