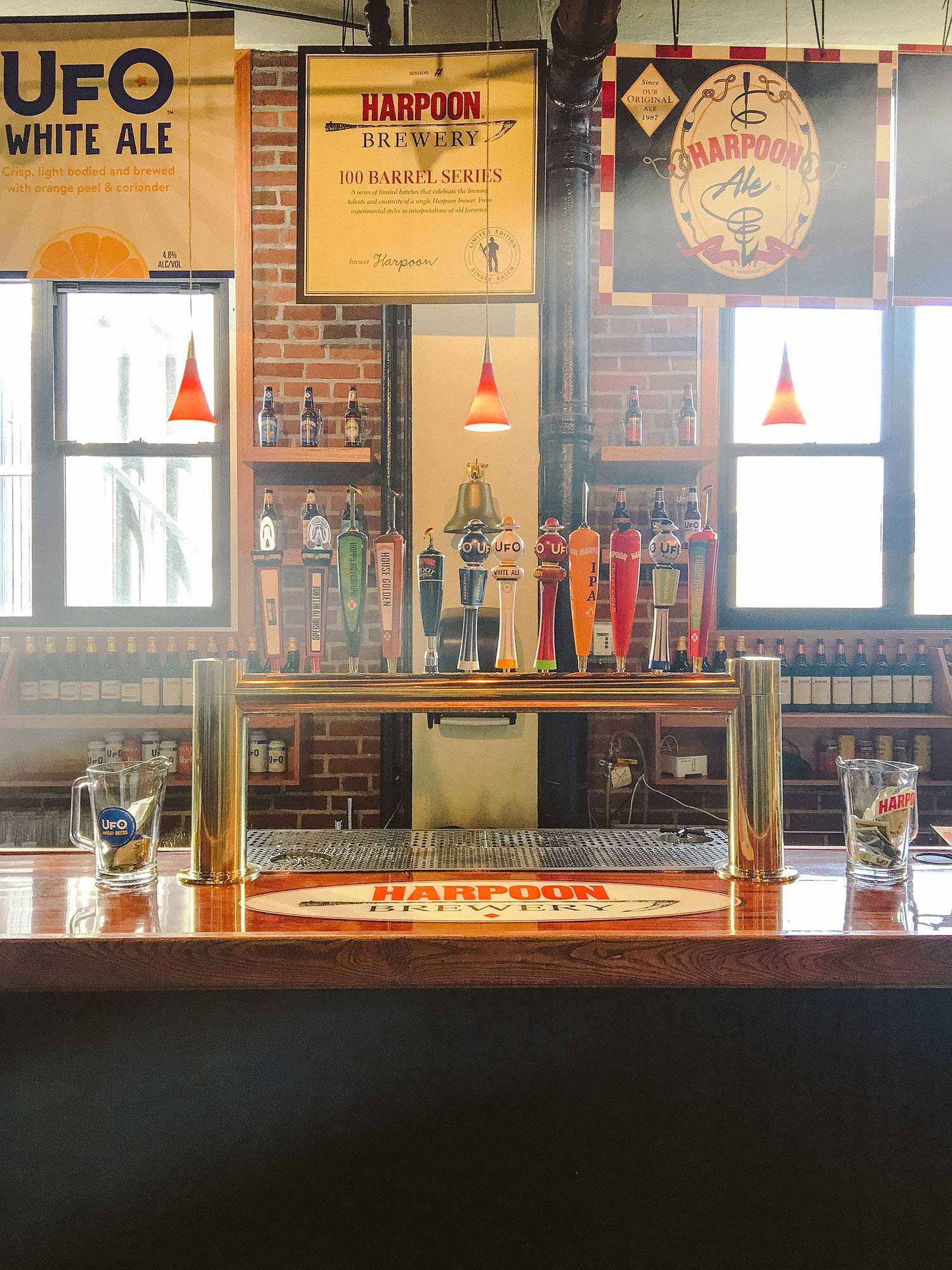 Boston's Best Breweries
We wanted to check out a local brewery on our trip to Boston and luckily, a tour at Harpoon Brewery fit into our schedule!
C likes beer a lot, I prefer cider and Harpoon is our go to cider in the winter so it seemed like the perfect choice to suit us both.
Here's a look at the visitor tour of Harpoon Brewery and Beer Hall!
Keep reading or save this article for later ⇟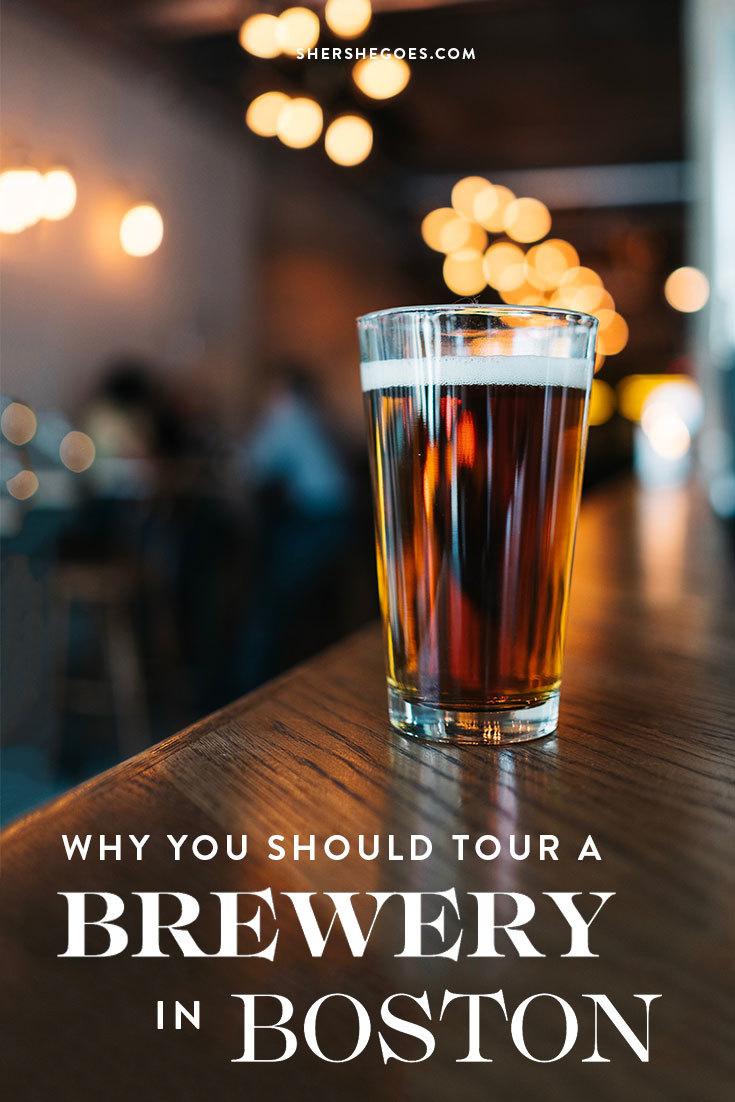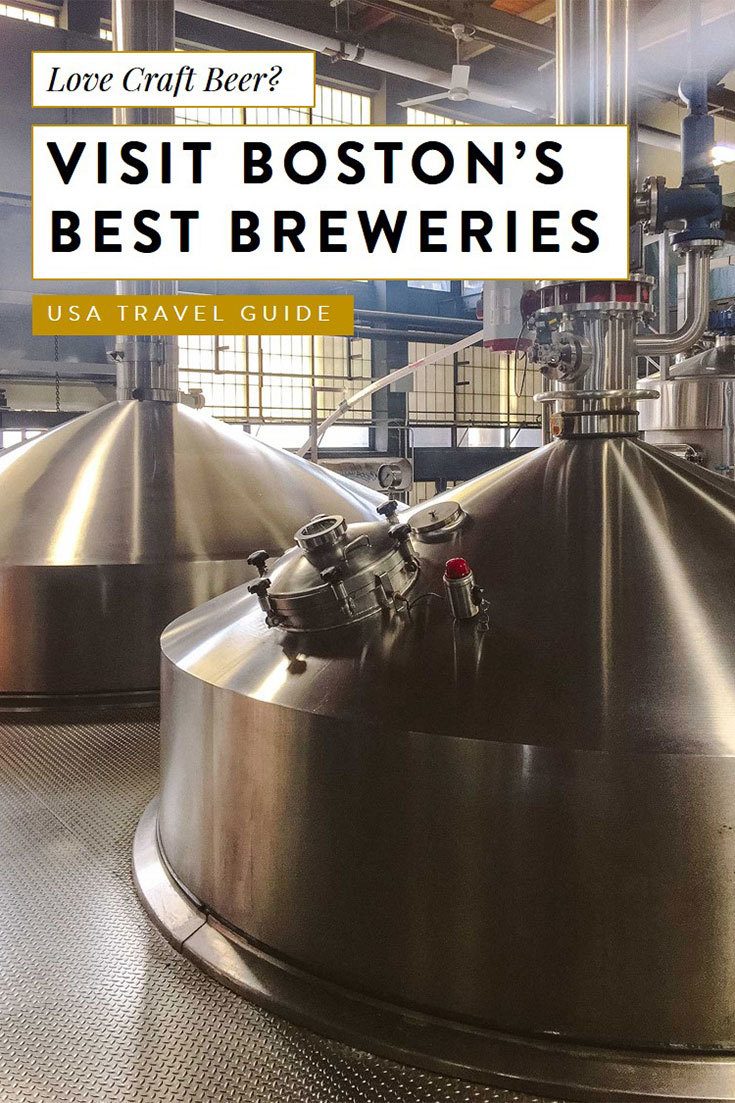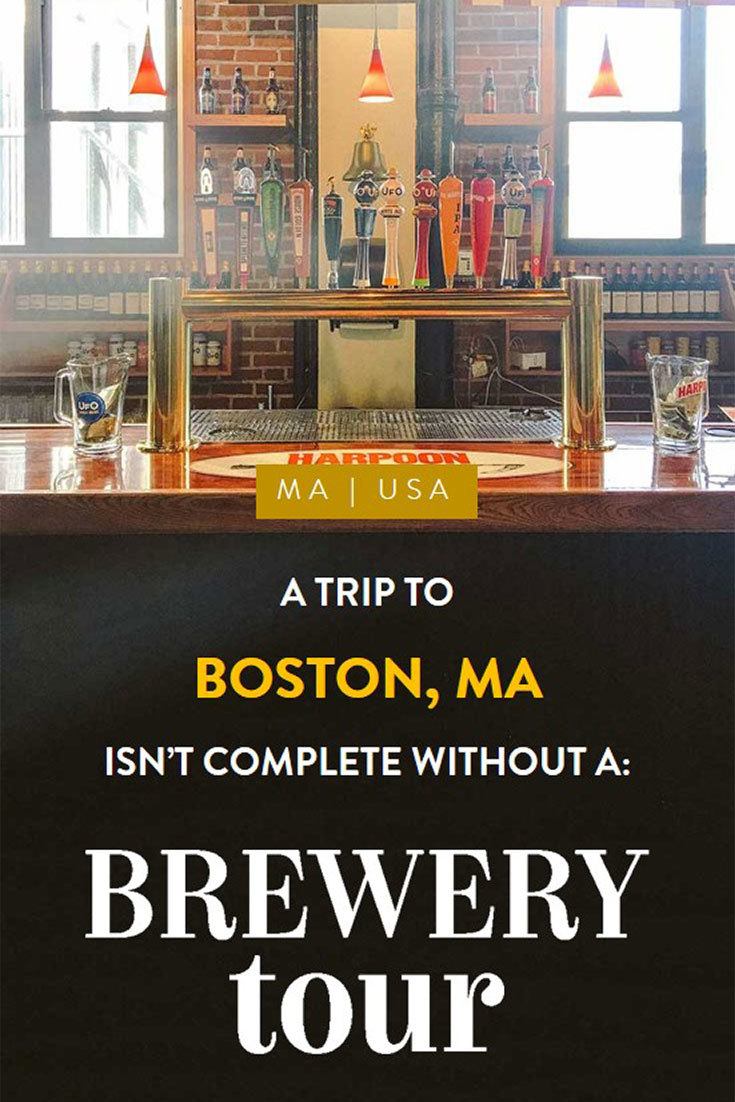 ADVERTISEMENT
Harpoon Brewery Boston
Harpoon Brewery is located in Boston's Seaport District. After lunch at Oak + Rowan, we made our way to the wharf and immediately spotted all the silver beer kegs of Harpoon. It took a little work to find the entrance but once we were inside, we knew we made it!
There's a beer hall with a huge selection of Harpoon beers… straight from the source. They also make their own pretzels using their malted barley, so you can pair that with your pint! Luckily for us, the afternoon tour was starting soon so we grabbed a pair of safety goggles and joined in.
ADVERTISEMENT
---
---
The Harpoon Brewery Tour
Funny enough, even though I'm not a huge beer drinker, I somehow have been to quite a number of breweries!
Harpoon's Boston flagship is their largest manufacturing site and two guides gave us an inside look at the history of the company as well as the brewing process.
ADVERTISEMENT
---
---
Beer Tasting
After a walk around the gang planks and factory, it was tasting time! They had a whopping 12 types on tap for the group to try and were generous about letting you taste as many beers as you wanted.
I think the beer lineup does change, but we tried the seasonal variety, the pineapple beer, raspberry beer, craft cider and golden ale. We both loved the pineapple and raspberry flavors! And of course, I could drink Harpoon craft cider anytime.
ADVERTISEMENT
---
---
How to Visit Harpoon
If you'd like to tour Harpoon Brewery, they run tours every day but you have to purchase tickets the day of, in person. All guests have to be at least 21 or accompanied by an adult during the tour.
Apparently on weekends, the Beer Hall gets packed! It's a great place in Boston for excellent craft beer.
---
What's the best brewery tour you've been on?
Planning a Trip to Boston – Travel Checklist
Boston makes for a great weekend trip from New York City. We hopped on a bus ride from midtown which took about 3.5 hours one way, or 5 hours in traffic.
We thought about renting a car but Boston is a very walk-able city and parking can be a nightmare, so the bus ended up being a great option! If you're decide you do want a car to get around, you can check car rental rates here.
Getting around is easy on foot, via the subway or with the Hop-On, Hop-Off trolley. We opted to stay on Public Garden square, but you can browse current Boston hotel deals here.
Lastly, don't forget to get travel insurance for your trip. Whether you get injured and need to be hospitalized, your luggage is delayed or your phone gets stolen, travel insurance will help when you need it most. Get a quote for your trip here.
You Might Also Enjoy:
Boston Vacation Planning Articles
Boston Travel Guide: 7 Wicked Cool Things to Do in Boston
Where to Stay in Boston: A Neighborhood & Accommodation Guide
Where to Eat in Boston
4 Incredible Restaurants You Must Try in Boston
Don't Miss Boston's Breweries: Our Day at Harpoon
Greater New England
How to Spend an Epic Summer in Nantucket
Sailing in Maine: Our Windjammer Experience
Follow me @Sher She Goes on