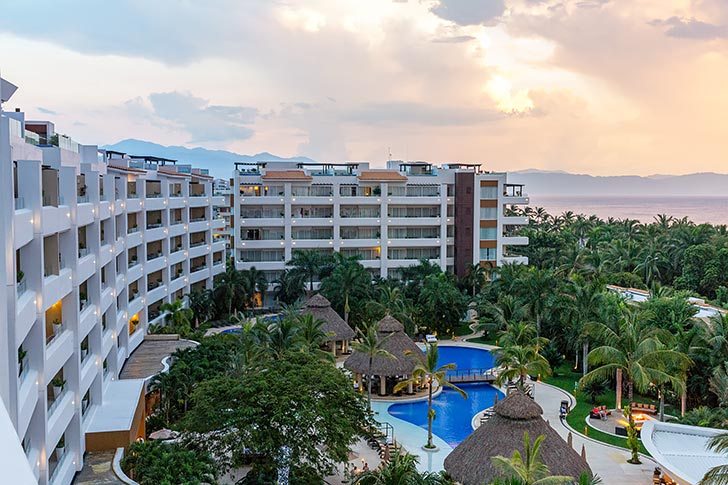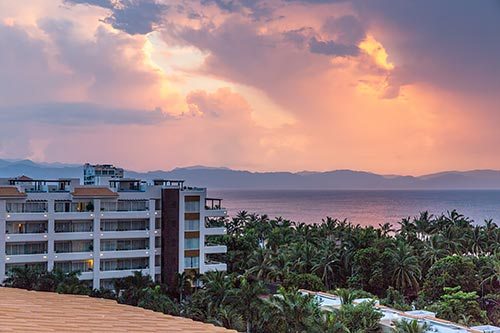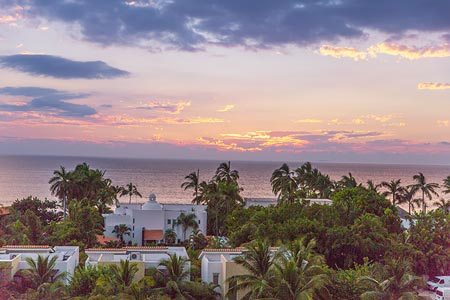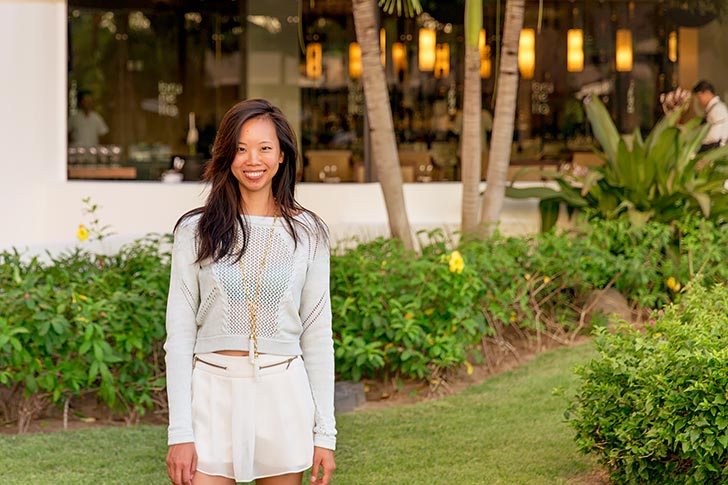 ---
Wearing
(top) Chicwish Off the Shoulder Top / Bauble bar Necklace
(bottom) Lululemon sweater / Zara skort / Olive + Piper White + Gold Tassel Necklace
---
Nuevo Vallarta's Best All Inclusive
C and I took a relaxing getaway to explore Mexico. Instead of popular Cancun or Acapulco, we decided to head for a quieter, secret paradise: Nuevo Vallarta. This hidden paradise is just 10 minutes north of Puerto Vallarta International Airport on the Pacific ocean side of Mexico and home to beautiful beaches, small seaside towns and pleasant weather.
We first heard of Riviera Nayarit in whispered tones as the area has quietly been making a name for itself as a hideout for the rich and famous (Lady Gaga and Charlie Sheen are apparently frequent visitors). For our visit, we wanted something entirely relaxing that required little to no planning and quickly settled on a luxurious getaway to the all inclusive resort of Marival.
The hotel is situated about 15 minutes from Puerto Vallarta airport and within easy access of local sights like Sayulita, Punta Mita and snorkeling/surfing expeditions. Marival Residences is not your typical all inclusive – the gourmet on site restaurants, lavish 2 bedroom suite rooms, worldly spa and local entertainment left nothing unchecked and we had the best time relaxing in Riviera Nayarit!
3 Tantalizing Reasons to Stay at Marival Residences
---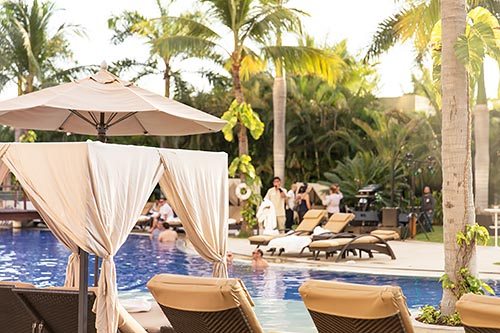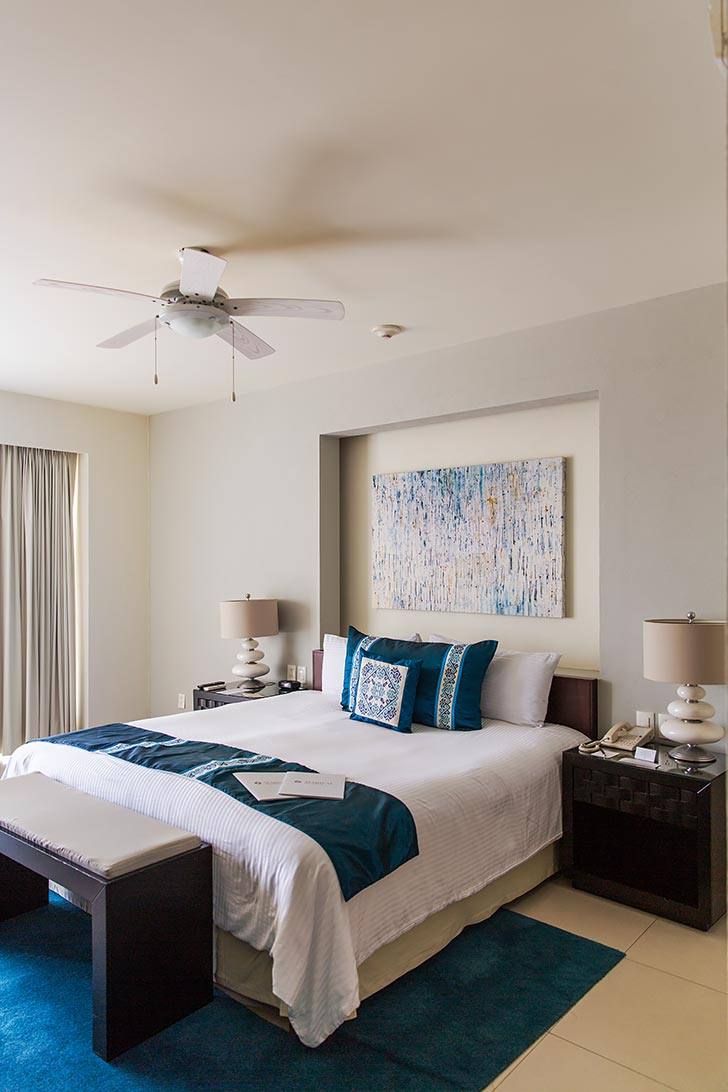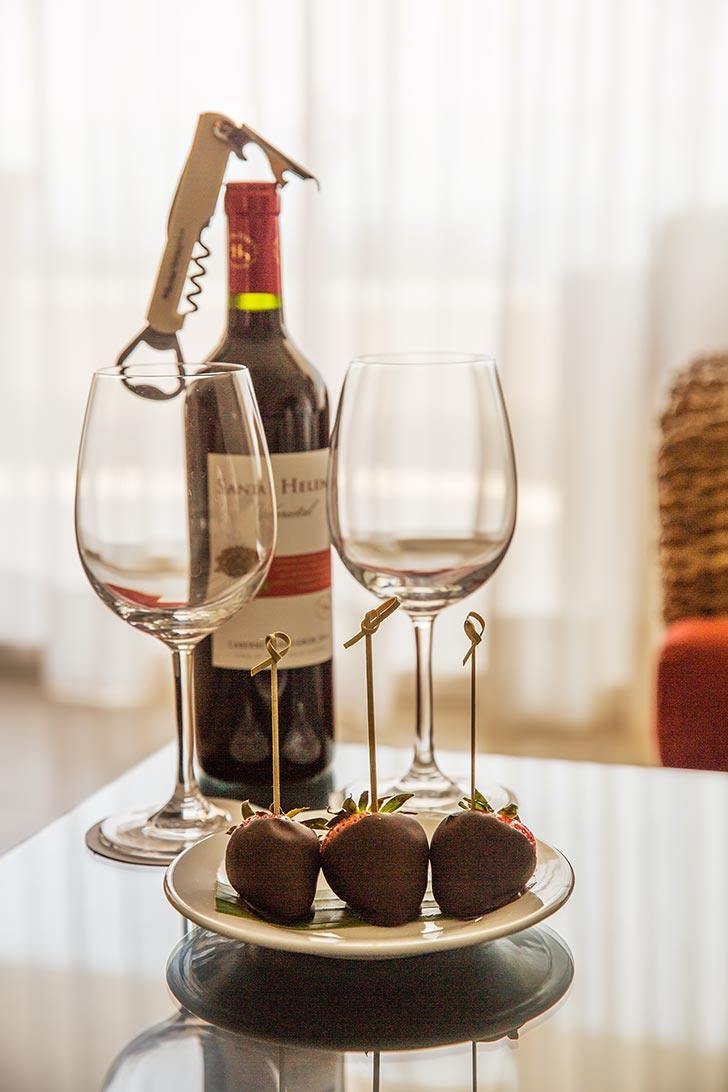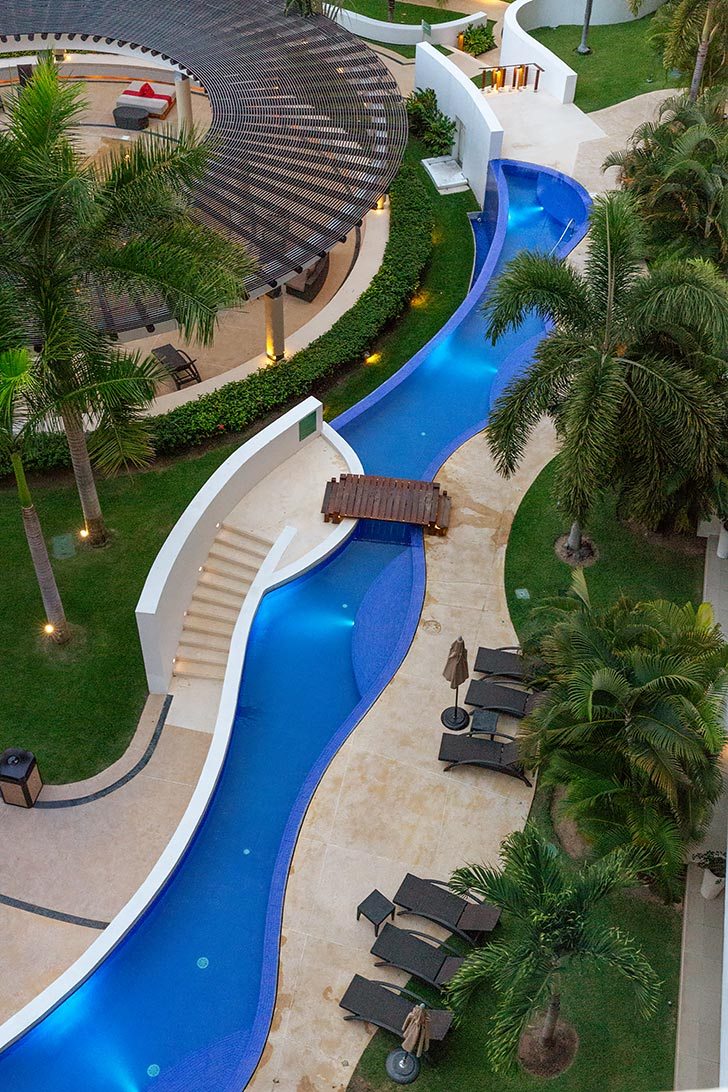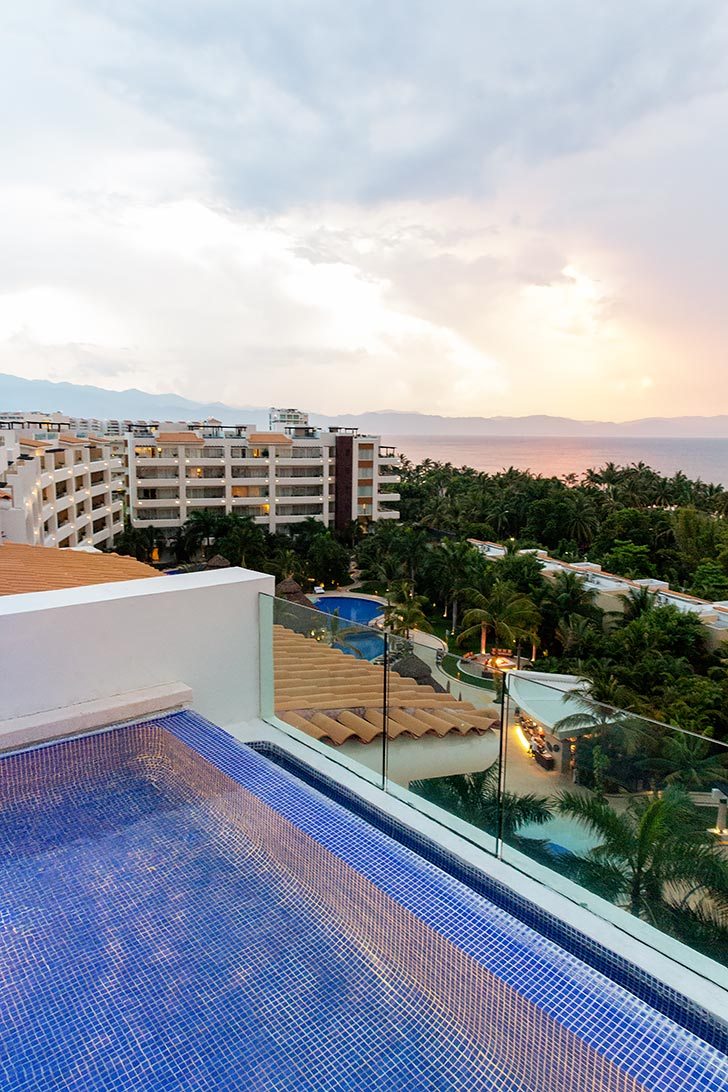 Suites are Standard
When we opened the door to our room, we were in shock at how large the rooms were. Our suite was a 2 bedroom, 2 bath with a giant balcony and on-suite kitchen. It was a huge space for just the two of us…but one we quickly adapted too. There's nothing like two bathrooms to calm any potential arguments ha!
The best part about the room was the on suite bathroom where a luxurious bathtub connected our master bedroom to the bath. Every night we corked open a bottle of wine and had the most relaxing evening wind down watching tv straight from the tub. We happened to be in Mexico during the last round of US presidential debates and even though the debate would be enough to boil anyone's blood, we found it really hard to despair too much over the state of American politics in such bliss.
Family Villas
If you have a family, the rooms at the Marival are perfect as there's one master bedroom and on-suite bath along with a second bedroom with 2 twin beds and a second bathroom for kids. We also loved the fridge, which was fully stocked each day with beverages and snacks.
We heard that the property was originally designed as condos, hence why all the rooms come standard as two bed, two baths with kitchens. After the financial crisis, the property was converted to a hotel & resort and visitors will reap the benefits of the transformation!
The Penthouse
In addition to the standard rooms, there are private villas in the back of the hotel with their own backyard pool as well as rooms off to each side of the property that come with small wading pools. (Of course, for all guests there are also the center pools that wrap around and connect the bars and restaurants on the property.) We did a tour of the penthouse suite one night just to check out the rooms and those rooms have their own infinity pools which look straight out into the ocean and have a birds eye view of Marival Residences Luxury Resort from up high. Magnificent!
Tripadvisor Reviews | Check the latest room rates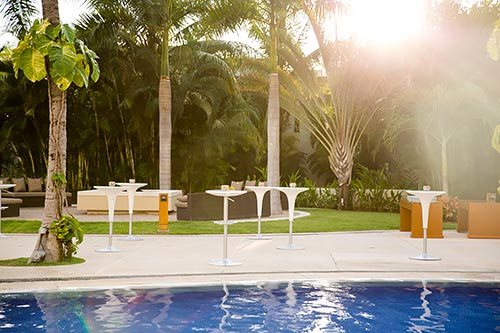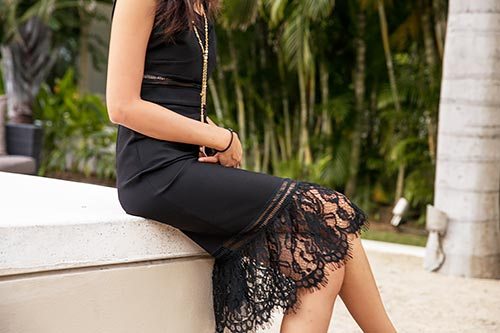 ---
Wearing
Chicwish Black Dress / Olive + Piper Gold Tassel Necklace
Lululemon sweater / Zara skort / Olive + Piper White + Gold Tassel Necklace
---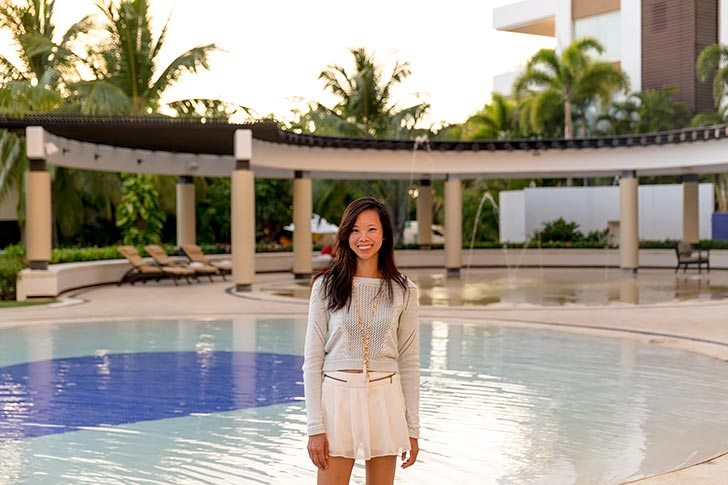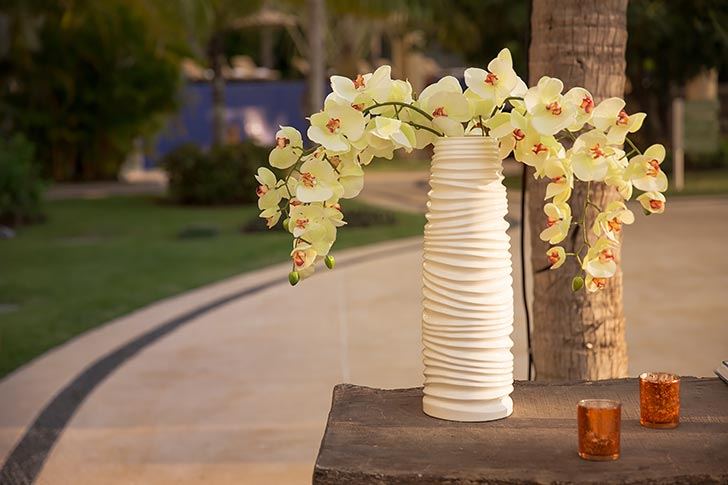 ---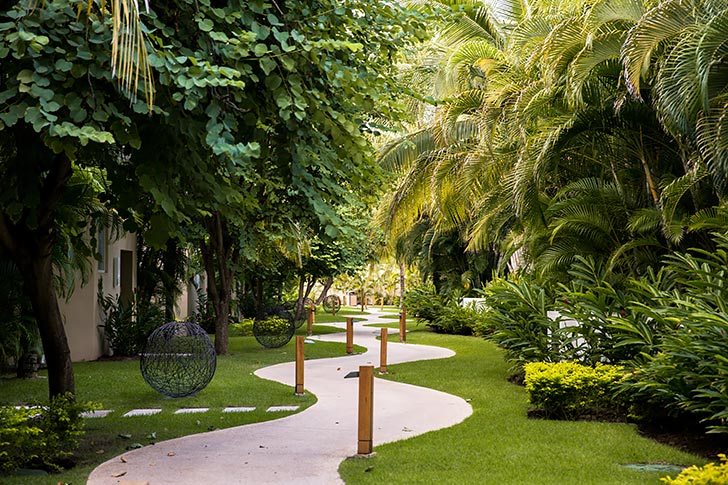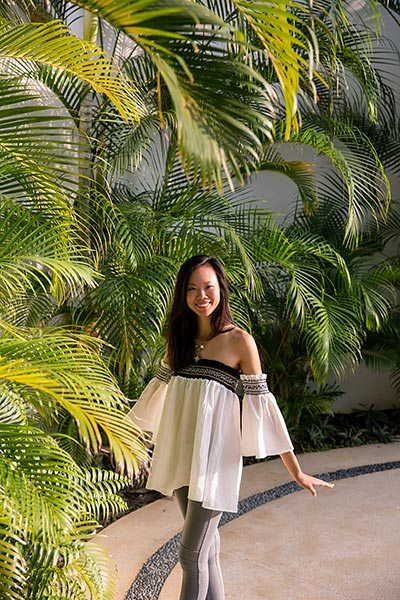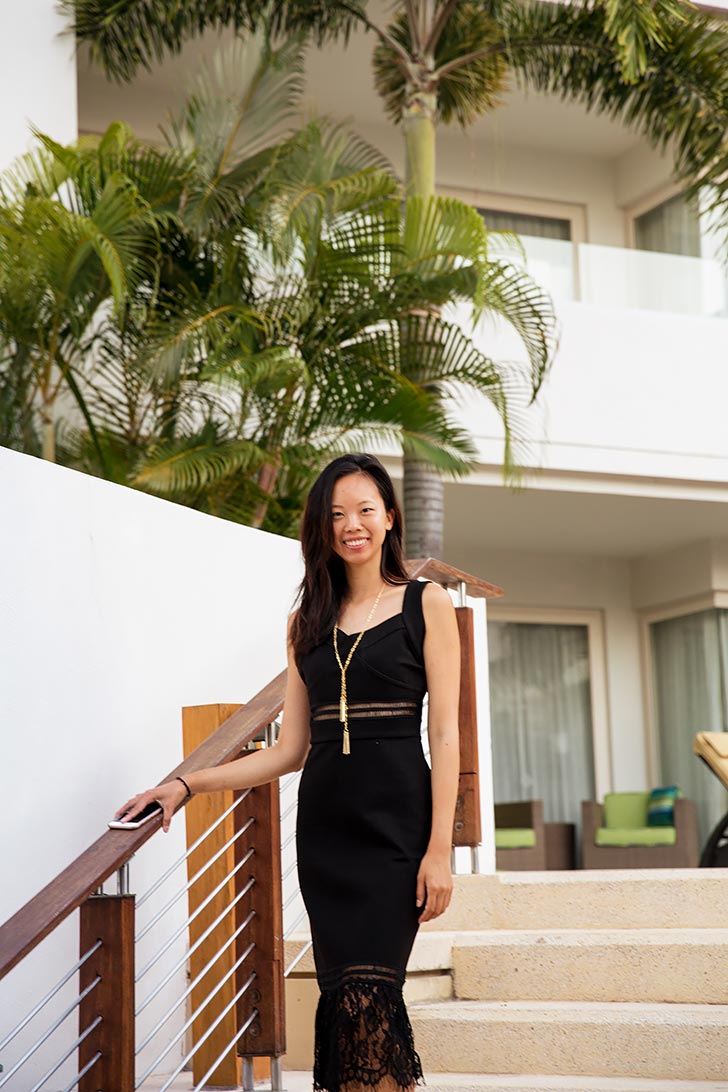 ---
Wearing
(left) Chicwish Off the Shoulder Top / David Lerner Leggings / Bauble bar Necklace
(right) Chicwish Black Dress / Olive + Piper Gold Tassel Necklace
---
4 On Site Restaurants
Marival has four on site restaurants that are included with the all inclusive package. There's Omaggio where we had breakfast each morning; Lemmon Grass, a more casual open air spot perfect for afternoon snacks or lunch; Brunello wine bar, an amazing lounge spot with bar food bites and local Mexican wines and Insu Sky, the newly renovated rooftop restaurant with a fantastic view of the sunset and international cuisine.
Lemmon Grass Restaurant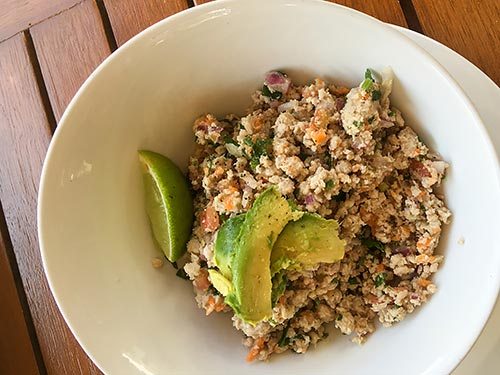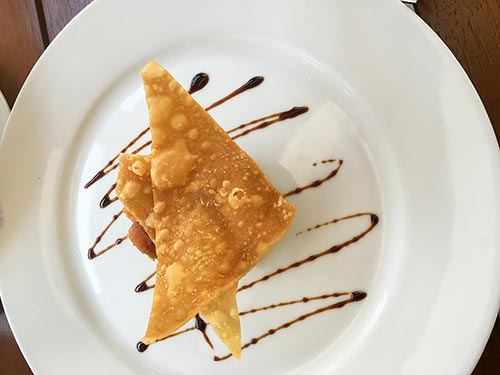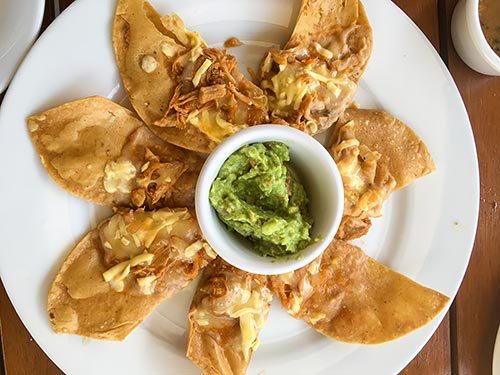 Every time I go to Mexico, I try to eat as much chips and salsa as possible. It's incredibly fresh and delicious there and Mexican chips are the real deal. You can have your fill of classic Mexican food at Lemmon Grass and relax while the rest of the family / group sunbathes or plays in the pools.
Brunello Wine Bar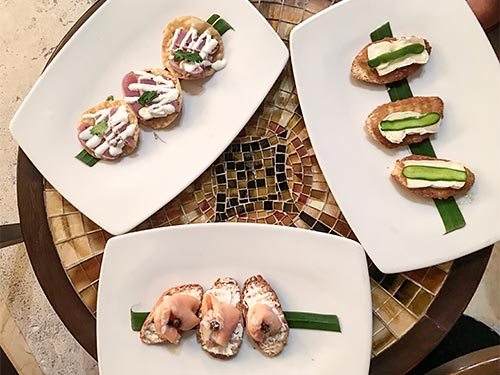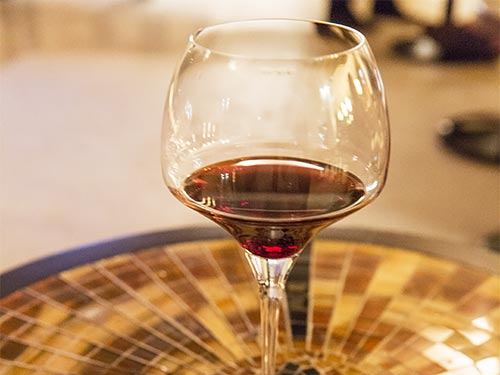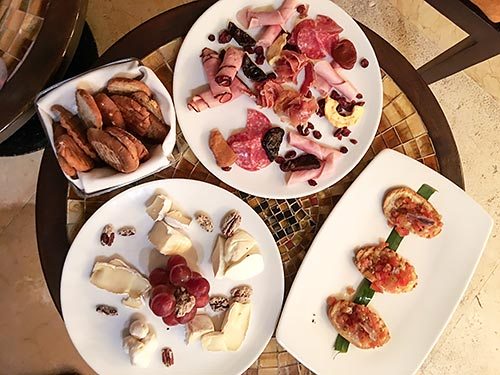 We went to Brunello for a wine tasting one night, which isn't included in the all inclusive rate but highly worth it. Each wine is a local Mexican sourced specialty and comes with a food pairing. The drink and appetizer combos are so well thought out and honestly incredible. In fact, I enjoyed myself a little too much and completely spilled red wine on my outfit. Regular bar bites are included in your all inclusive package – we tried that out and especially loved the meat & cheeseboards.
Insu Sky Rooftop Restaurant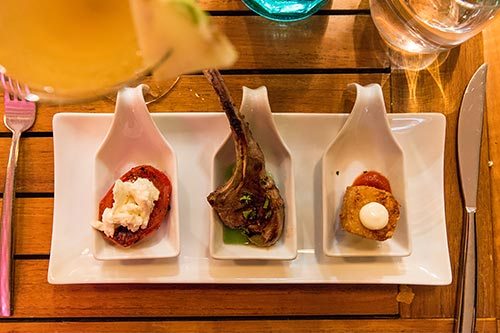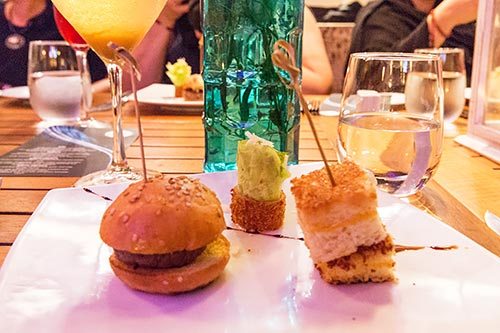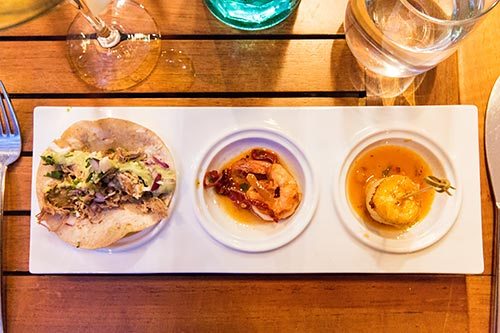 Insu Sky is a great spot if you're craving international food. They have a menu with classic bites from every region of the world and a decadent dessert plate. We visited Riviera Nayarit in October and also watched a brilliant sunset and thunderstorm straight from Insu's beautiful open views.
Omaggio International Restaurant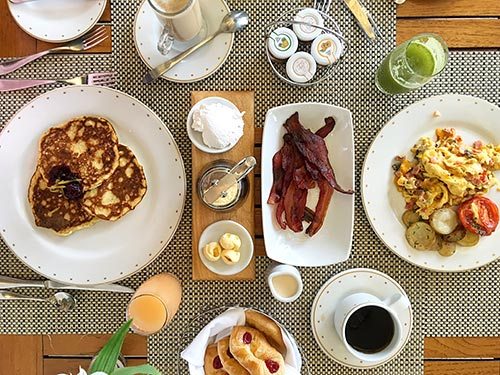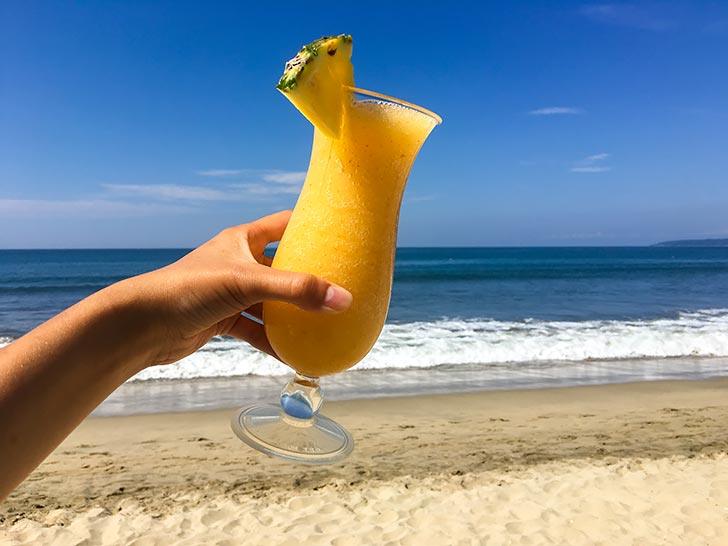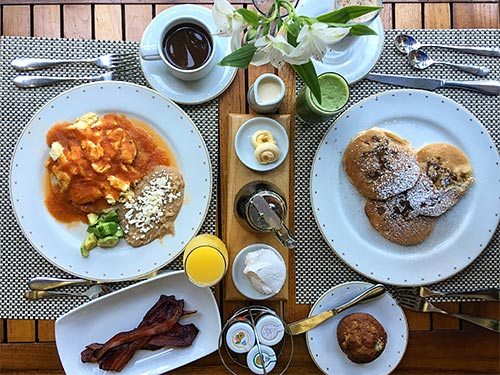 Omaggio is open for all 3 meals but we especially loved their breakfast options where we indulged in huevos rancheros, apple spice pancakes and fresh green juice every morning. There's both indoor and outdoor seating available.
Nicksan Fusion Restaurant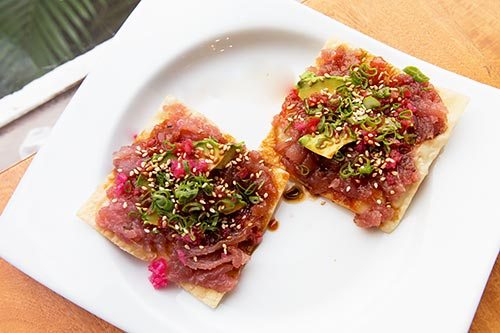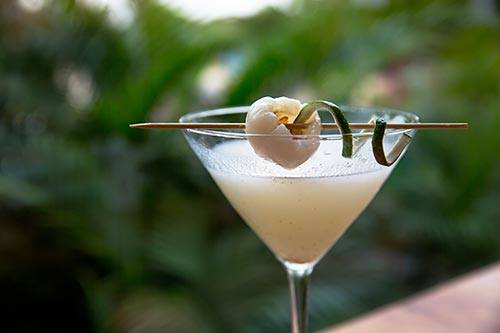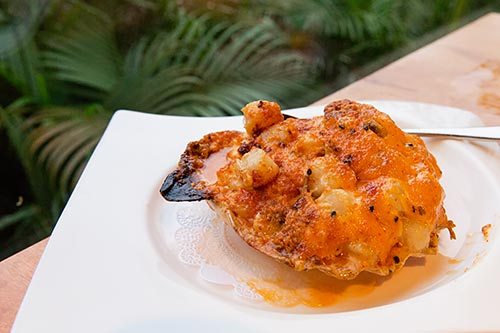 Finally, Marival has a restaurant on the property that's not included in the all inclusive but highly worth the experience. Niksan is a Mexican / Japanese fusion spot with the most amazing lychee cocktails and tuna tartare. Everything is so delicious that even locals frequently dine there – definitely check that out!
---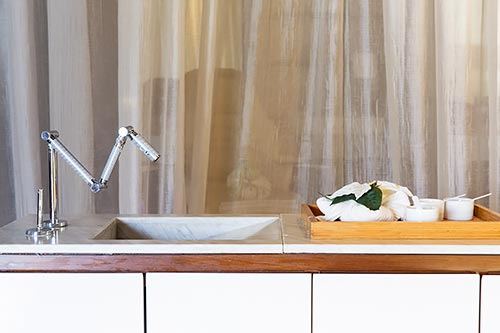 THREE
Relaxation & Entertainment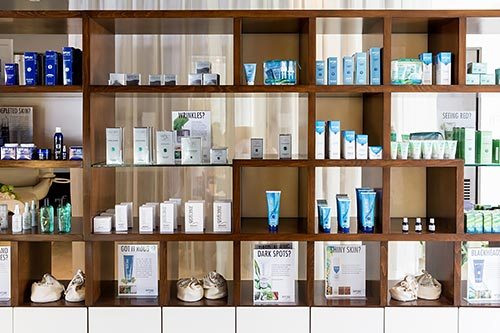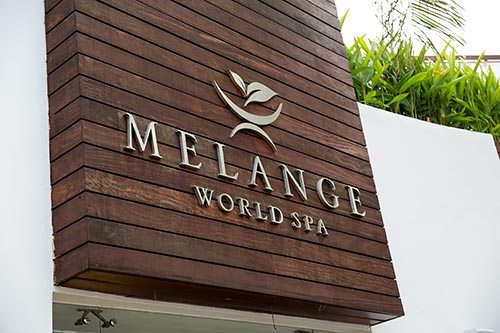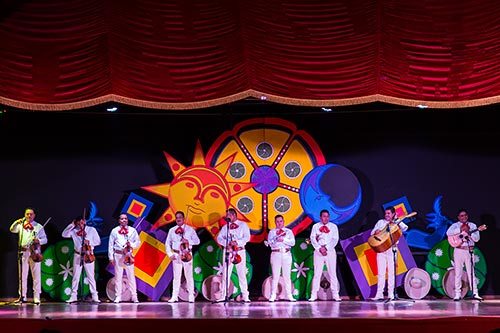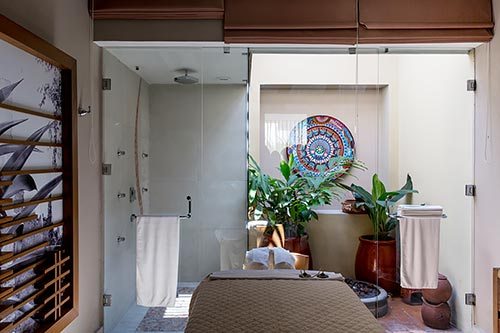 Beach Club
Marival has a beach club at its sister property about a 15 min walk down the street. The hotel offers a complimentary shuttle from resort to resort so you can hop on and relax on the beach in no time. There are multiple swimming pools, beach side cabanas and even more food & drinks at Marival's Beach Club! At night, head back for an entertaining Mexican mariachi band and dance show.
Melange Spa
Marival Residences also has a luxurious spa on site called Melange. The signature treatment here isn't just one… but eight! Melange, meaning world in French, takes influence from leading cultures around the world that have progressed the spa industry and offers unique full body treatments that reflect various cultures.
There's a Mexico Agave experience, utilizing ancestral Mexican ingredients like agave, honey and Mayan mud; an Italian spa experience where you can take a wine bath; a Japanese shiatsu massage to balance the body's chi; a Turkish bath inspired by the Hammam, a Russian banya with sports massage and sauna; an Indian Shirodhara where an herbal specialist blends a custom oil mix to relax your nerves; Bali aromatherapy for mental relaxation; a Thai body work to iron out muscular kinks and of course, the American "works" with a facial/mani/pedi three in one solution.
I loved how each spa room is customized for the individual massage with touches from each culture. Each spa room also has a unique bathing experience. I tried the Bali massage and rinsed off under a stone waterfall while C tried a hot Russian sauna, designed to improve circulation and oxygenate his body. It was his first time at the spa and he loved it.
I'm a total spa junkie and found the Bali experience quite soothing. At Melange, they also offer a signature cocktail tailored for each spa experience which I thought was a nice touch!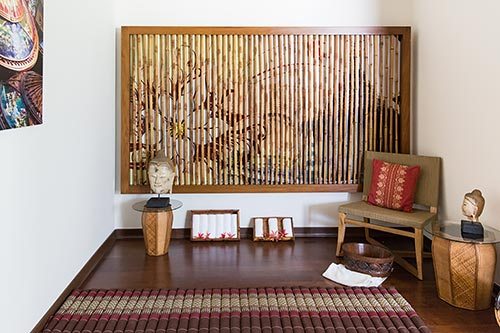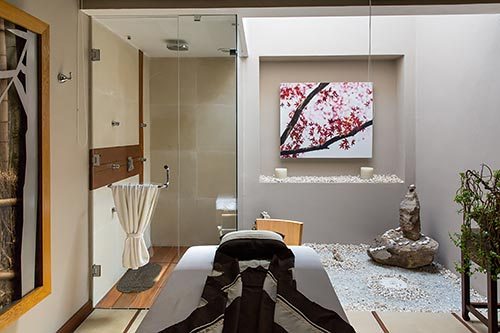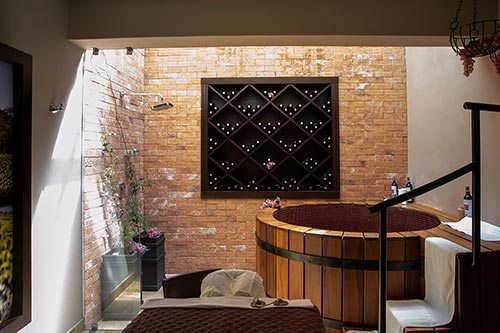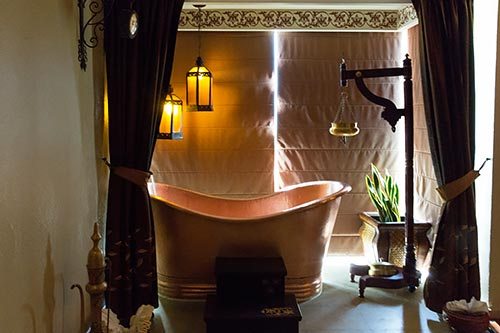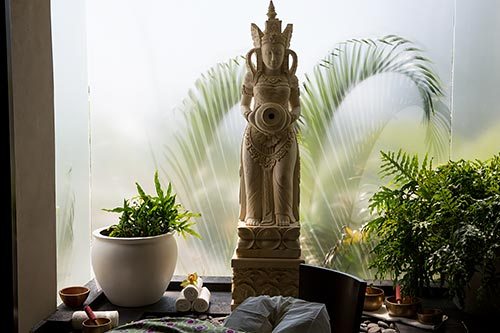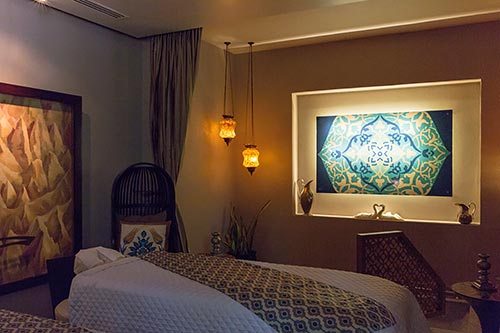 ---
Hope you enjoyed the review! Have you been to the Riviera Nayarit and is there a place you recommend?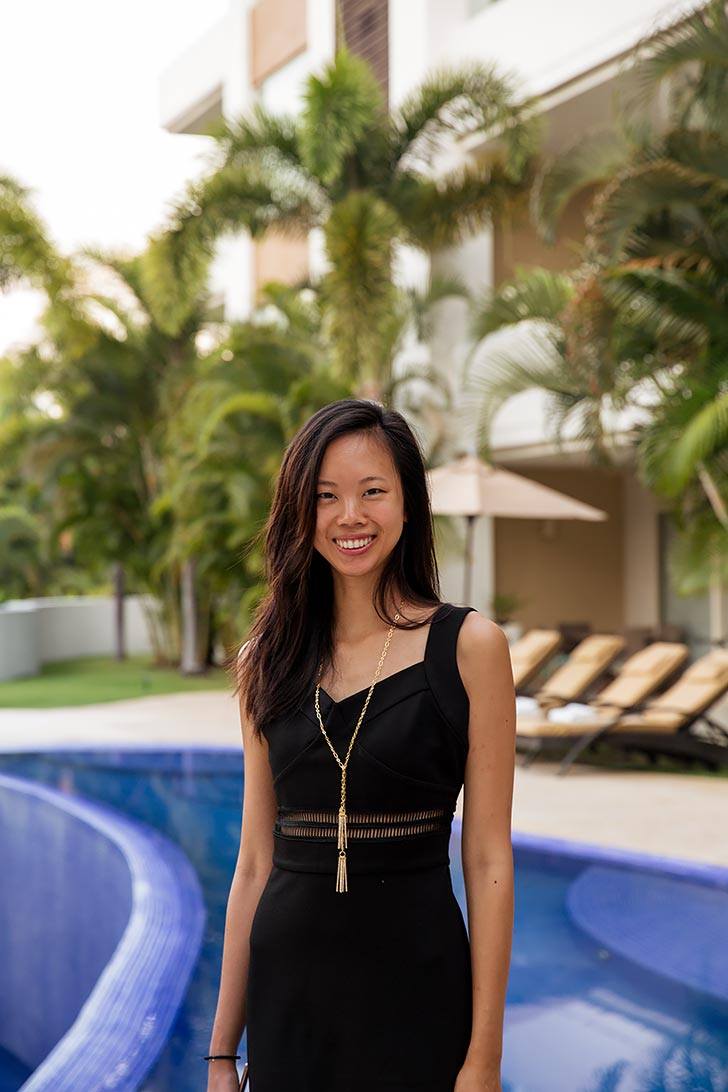 ---
Marival Residence
Av. Paseo Cocoteros Lt 53 Villa 8
63732 Nuevo Vallarta, Mexico
Check the latest room rates