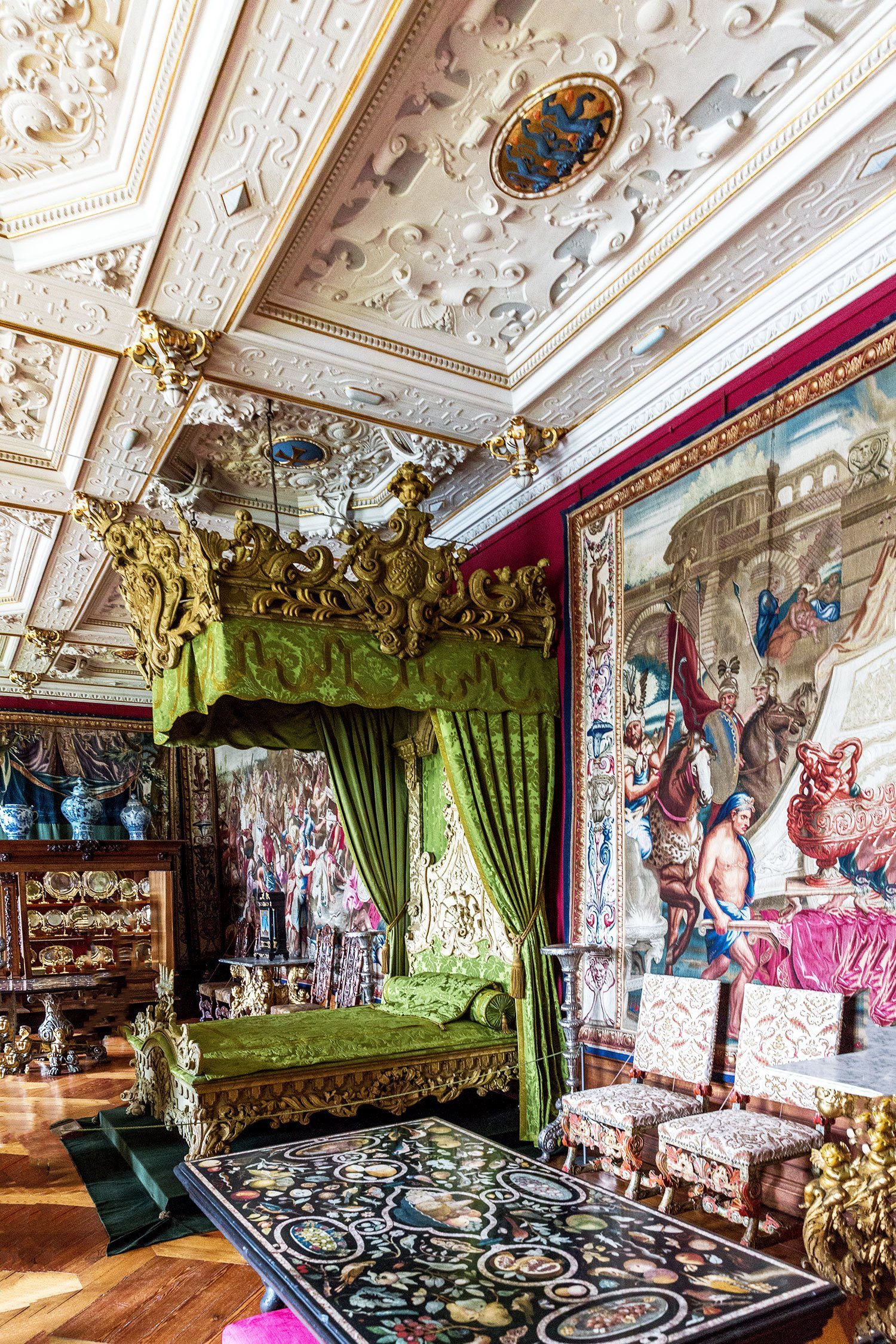 Where to Stay in Copenhagen
Every time I travel, I think to myself, "would I move to this city and live here permanently?"
Denmark and the Danish spirit really caught my interest and I could definitely see myself living in Copenhagen! The quality of life, the vibrant culture and the architectural charm of the city meant that I enjoyed every minute of my 5 days in Copenhagen.
While the city is quite large and spread out, most tourists will concentrate on sights in and around the two metro stations of Norrebro and Copenhagen Central Station.
Because we had so much time in this city, we hotel-hopped and had the opportunity to explore different neighborhoods to put together this guide.
Keep reading for recommendations on where to stay in Copenhagen, Denmark!
---
---
The Best Neighborhoods to Stay in Copenhagen
Copenhagen's
City Center
Home to the royal palaces, Tivoli gardens and colorful Nyhavn, most first time visitors to Copenhagen will want to base themselves here.
Copenhagen Station
Copenhagen Station is a convenient area to base yourself. It's not the most picturesque area, but Copenhagen Station is home to both the metro and train, and it's quite easy to take the metro from Copenhagen Airport directly to this station.
If you're looking to do day trips to Kobenhavn Castle (best known as Hamlet's Castle) or Louisiana Art Museum, you can take the train at Copenhagen Central Station. Meanwhile, popular sights like Tivoli gardens are just a 5 minute walk north of the station.
Nørrebro
Some of the city's coolest streets and shopping are found in Nørrebro, just northwest of the city centre.
Vesterbro
This was once Copenhagen's red light district… but don't let that deter you! Today Vesterbro is the hippest, edgiest neighborhood known for the Meatpacking district of edgy restaurants and fun bars.
I do have to caution that we saw a guy pooping on a public bench while we were on our way to our fine dining reservation… so perhaps don't stay here if you're traveling as a family with young children.
Read more:
Copenhagen's Museums Are Worth Visiting – Here's Why
---
---
---
---
Best Hotels in Copenhagen
Here's a handy chart of our recommended Copenhagen hotels. All include free wifi and are known for comfort, good location and great customer service.
Best Copenhagen Denmark Hotels – Summary Comparison Chart
Below is more information about each hotel and why we recommend it!
---
---
Best Boutique Hotels in Copenhagen
---
Danish design is one of my favorites and I was particularly excited to find unique boutique hotels in Copenhagen with a thoroughly Scandinavian aesthetic.
1. Ibsens Hotel
Clean, comfortable and utterly Danish, Ibsens is located in a charming neighborhood near Torvehallerne food hall. This hotel offers visitors complimentary happy hour, bike rentals and overall, lots of value.
Centrally located, minimalist rooms and a sumptuous Nordic breakfast make it stand out. Additional photos of our room and our in-depth review can be read here.
Check rates: Hotels.com, Booking.com
Read reviews: TripAdvisor
2. Hotel Alexandra
This intimate, retro hotel is stocked full of stylish Scandinavian furniture for a classic Danish stay. Just a 5 minute walk from Copenhagen's Central train station with unique decor and furnishings. Stay here to be immersed in Danish lifestyle!
Check rates: Hotels.com, Booking.com
Read reviews: TripAdvisor
3. Babette Guldsmeden Hotel
A comfortable, cozy hotel featuring organic bath products and warm architectural design. Babette Guldsmeden is located near the Little Mermaid statue, where most cruises to Copenhagen dock so this makes a great stay for cruise travelers. Rooms are small but packed with character and charm.
Check rates: Booking.com
Read reviews on: TripAdvisor
Read more:
When is the Best Time to Visit Copenhagen?
---
---
Best Budget Hotels & Hostels in Copenhagen
---
Scandinavia has one of the highest standards of living in the world and a hostel is a great choice for travelers on a budget! Here are the best 3 hostels in Copenhagen based on price, reviews and location.
4. Zleep Hotel Copenhagen City
Zleep is newly renovated (as in, still being renovated while we stayed there) and rooms are very clean, modern and comfortable. The hotel is under a 10 minute walk to Copenhagen Central Station, making it a convenient sightseeing base for Tivoli and day trips.
It's also within walking distance of the Meatpacking District for dinner! Overall, this is a fabulous budget option but we'd recommend skipping the breakfast add-on.
Check rates: Hotels.com, Booking.com
Read reviews: TripAdvisor
5. A&O Copenhagen Norrebro
A&O offers travelers a mix of single, dorm and family rooms for all travelers looking to save. This hostel is run more like a basic hotel, with clean common areas, a communal kitchen and great breakfast. It's not in the city center (based in hip Norrebro) but offers great savings.
Check rates: Hotels.com, Booking.com
Read reviews: TripAdvisor
6. Generator Copenhagen
This hostel is unlike any hostel you've stayed at. Generator is a brand of new-age hostels, suitable for young backpackers and sophisticated retirees alike, with a focus on excellent design, inviting common areas and central city locations.
Their Copenhagen outlet offers excellent value as it's located right in the city center near Kongens Nytorv square and surrounded with lively restaurants and bars. All the rooms are well-designed and solo travelers looking to mingle will love the stylish restaurant-bar where meals are served. Summer travelers will love the outdoor terrace!
Check rates: Hotels.com, Booking.com
Read reviews: TripAdvisor
7. Copenhagen Downtown Hostel
A friendly, well run hostel in the heart of downtown Copenhagen, Downtown Hostel was named 'most popular' by Hostelworld for 4 straight years! This hostel is located between Copenhagen's main shopping area and Christiansborg Palace, making it a central sightseeing base for first time visitors to Copenhagen.
Check rates & availability on: Hotels.com | Booking.com
Read reviews on: TripAdvisor
Read more:
Everything You Should Know Before Visiting Denmark
---
---
Best Luxury Hotels in Copenhagen
---
If budget isn't a concern, there are some truly fabulous hotels in Copenhagen to satisfy you.
8. Hotel D'Angleterre
D'Angleterre is Copenhagen's oldest, grandest luxury hotel located right on Kongens Nyrtov square.The hotel is beautifully furnished from the bed linens to the sumptuous bathrooms and is also located within Copenhagen's prime shopping district.
On-site restaurant Marchal holds a Michelin star – We also had dinner here, find our full dinner review with photos here.
Check rates: Hotels.com
Read reviews: TripAdvisor
9. Nimb Hotel
This gorgeous hotel is located inside Tivoli Gardens and offers a truly magical experience. Rooms have gorgeous antique furniture, delicious on-site restaurants and every whim taken care of by a fabulous concierge & staff have us raving about Nimb!
Check rates: Hotels.com, Booking.com
Read reviews: TripAdvisor
10. 71 Nyhavn
This charming gem is located on the water in a popular tourist area abounding with restaurants and bars. Right on the waterfront in Nyhavn, this hotel has prime access to the best of Copenhagen. For a storybook Danish experience, stay at 71 Nyhavn.
Check rates: Hotels.com, Booking.com
Read reviews: TripAdvisor
Read more:
Don't Skip These 5 Stunning Royal Castles in Denmark
---
---
And that's it! Our complete guide to Copenhagen's best hotels to make the most of your stay.
Whether you're looking for ultra-luxurious comfort, the best location in town, or no-frills budget, these Copenhagen hotels are sure to please.
Planning a Trip to Denmark – Travel Checklist
Flights | Many European airlines will offer flights to Denmark with a stopover. Flights from New York weren't cheap, but booking in advance helps. Check for flight deals here.
Travel Tips | We spent a week in Copenhagen and as it was our first time visiting Denmark, we wanted to see the sights. Purchasing the 5-day Copenhagen Card saved us quite a bit on admission prices but do check their list of included attractions here to make sure that it's worth it for your visit.
Accommodation | Lastly, we decided to switch hotels to explore Copenhagen's different neighborhoods. The city is quite large so it was nice to base ourselves in different districts! Hotels get quite expensive (well, Copenhagen as a whole is wallet shattering) so check hotel availability and book in advance. Check here for great deals on accommodation.
Or, give Airbnb a go. There are some beautiful Danish apartments available for rent!
Insurance | Our bags were left behind for 3 days due to an airport-wide tech issue in Amsterdam. We knew when we pulled up to the airport that something was wrong because the lines were complete chaos and everyone stood still at the baggage drop off. Once they told us to put our bags through baggage drop, we did it and I immediately had a bad feeling about it – wish we had went carry on only!
Luckily, we had travel insurance which reimbursed us for out of pocket expenses. Whether your luggage is lost, your phone gets stolen, or you get injured and need to be hospitalized, travel insurance will help when you need it most. Get a quote for your trip here.
You Might Also Enjoy:
Copenhagen Vacation Planning Articles
A First Timer's Guide to Visiting Copenhagen
When Is the Best Time to Visit Copenhagen?
A Neighborhood Guide to Where to Stay in Copenhagen
25 Incredible Things to Do in Copenhagen Before You Die
Denmark for First Timers: A 3 Day Copenhagen Itinerary
Copenhagen Sights, Activities & Tours We Especially Enjoyed:
Will a Copenhagen Card Save You Money? We Weigh the Pros & Cons
5 Fairy Tale Copenhagen Castles That Will Make Your Jaw Drop
21 Copenhagen Museums that Show the Unique Beauty of Denmark
Denmark Restaurant & Hotel Reviews
Danish Food Guide: 30 of the Best Restaurants in Copenhagen
A Michelin Star Dinner in Copenhagen: Marchal at D'Angleterre
Ibsens Hotel Review: Is This the Best Hotel in Copenhagen?
Follow Sher She Goes on