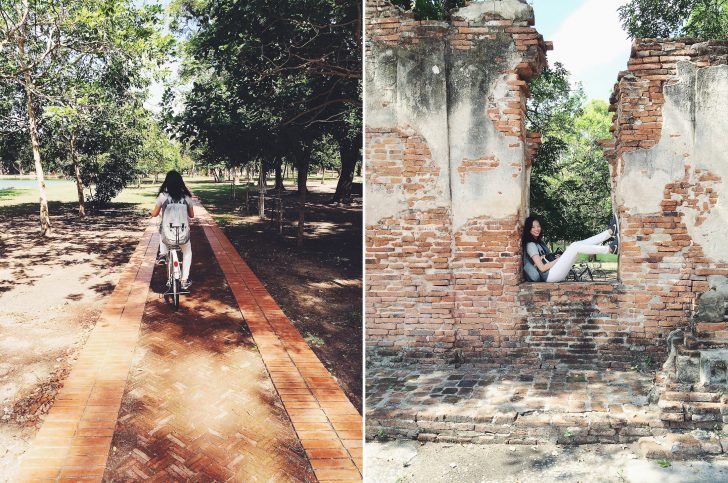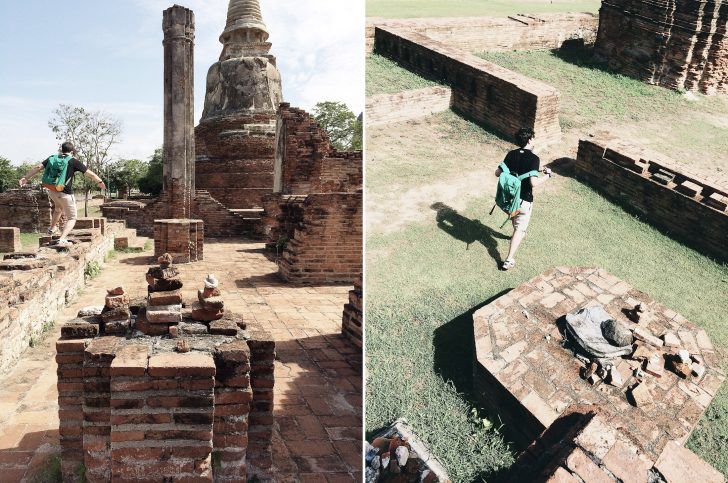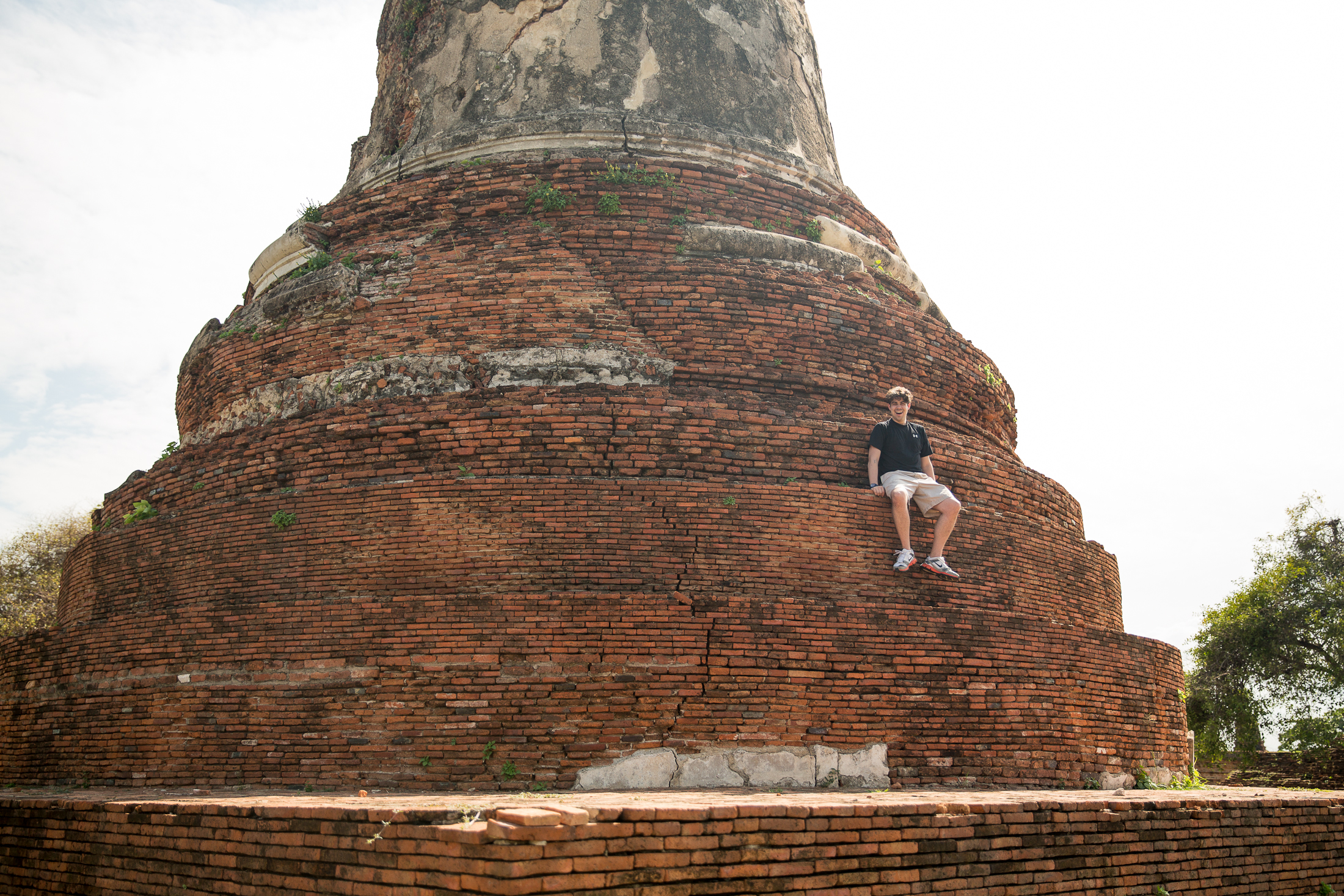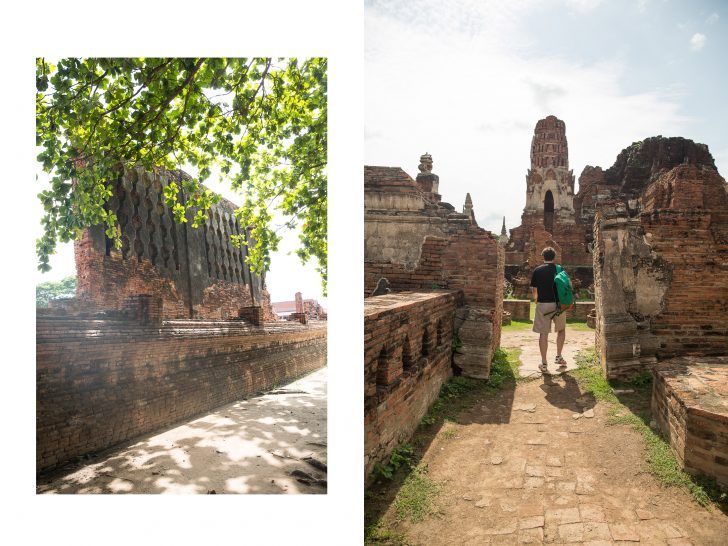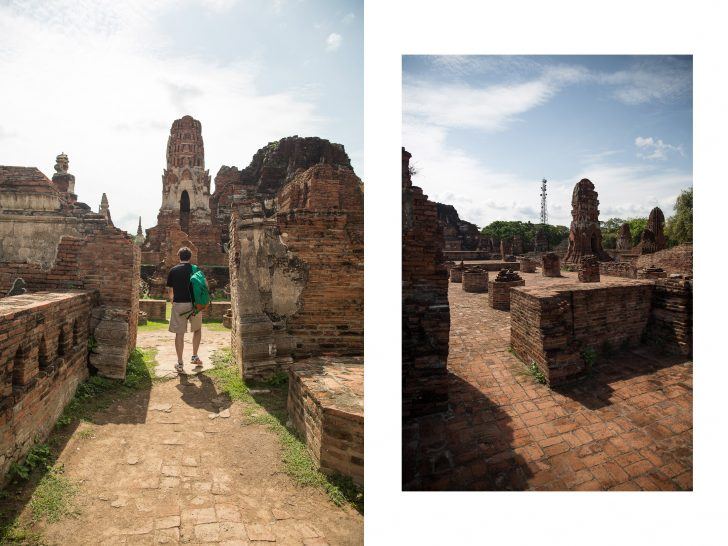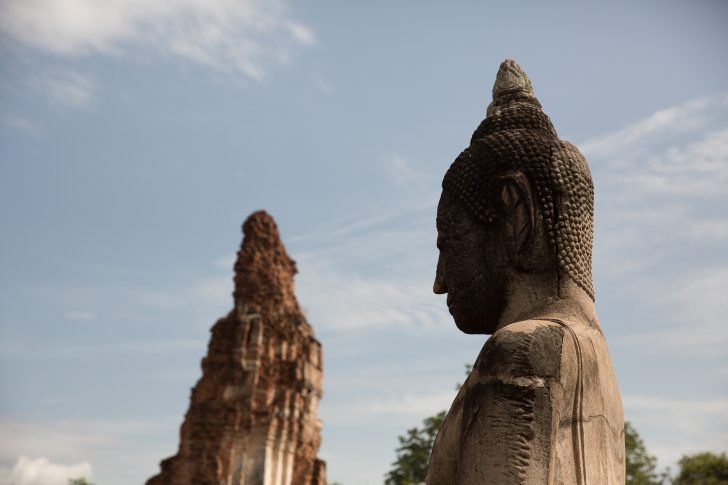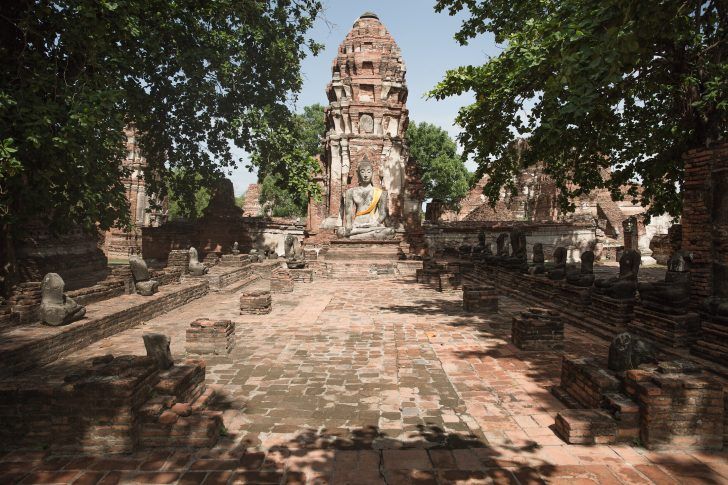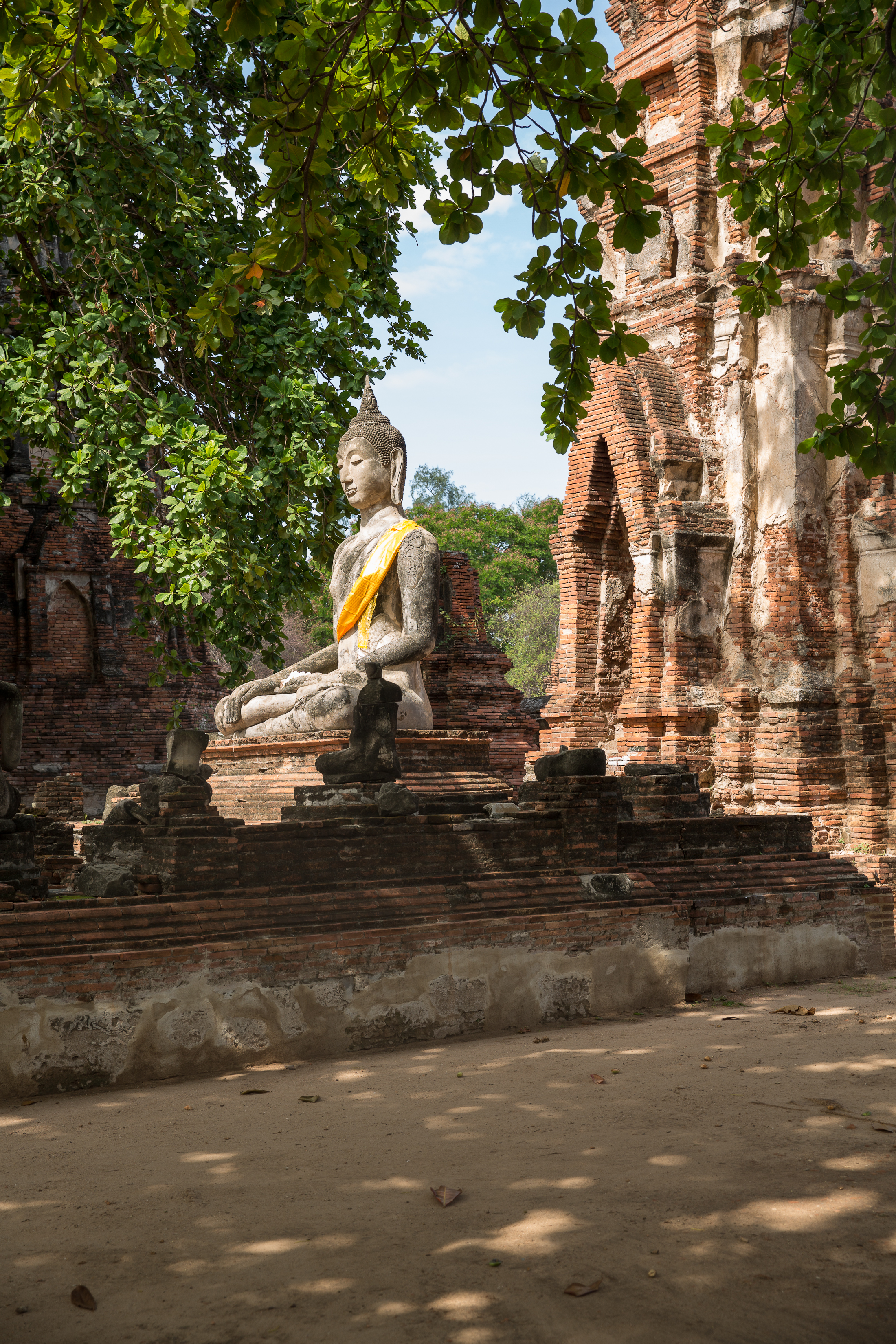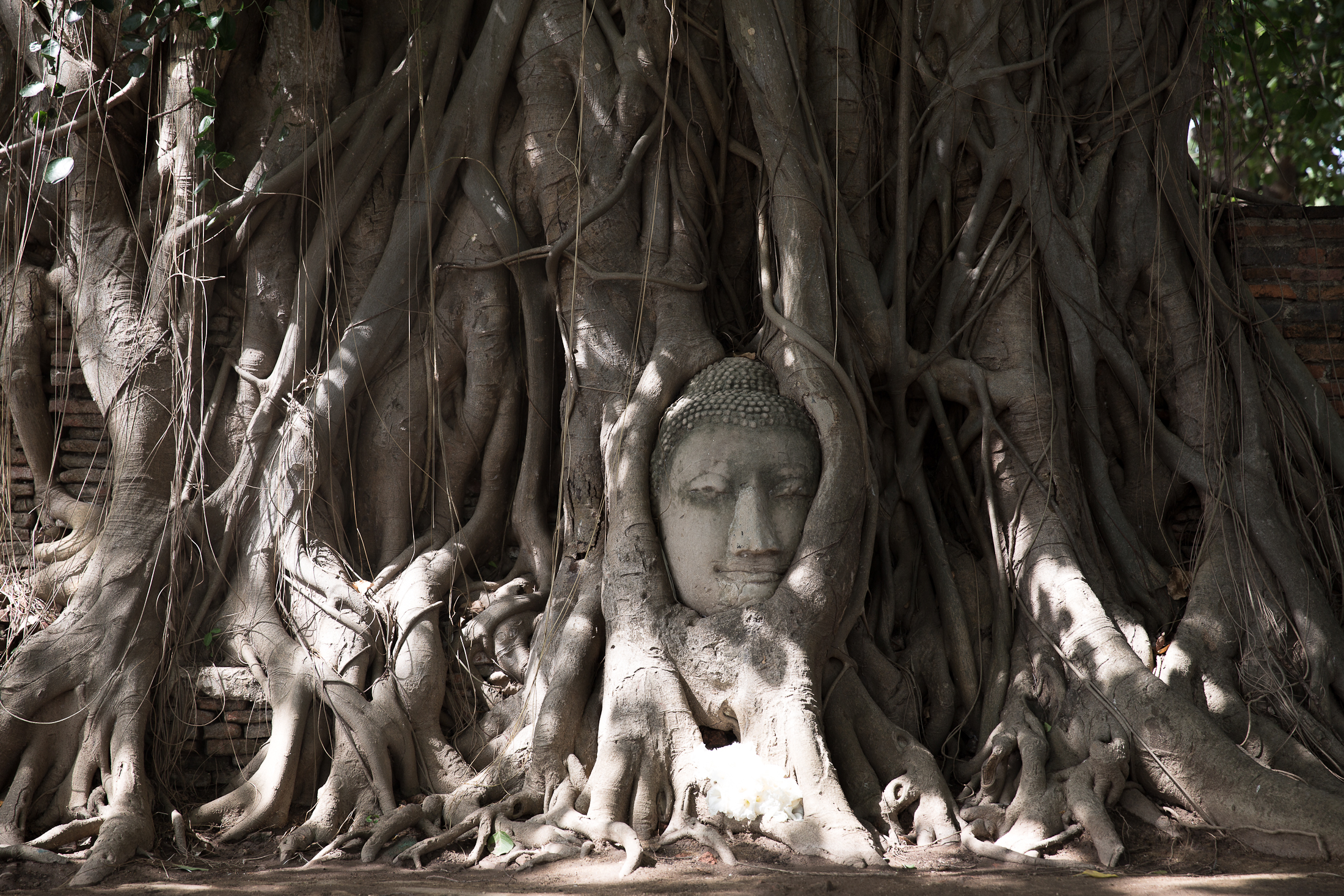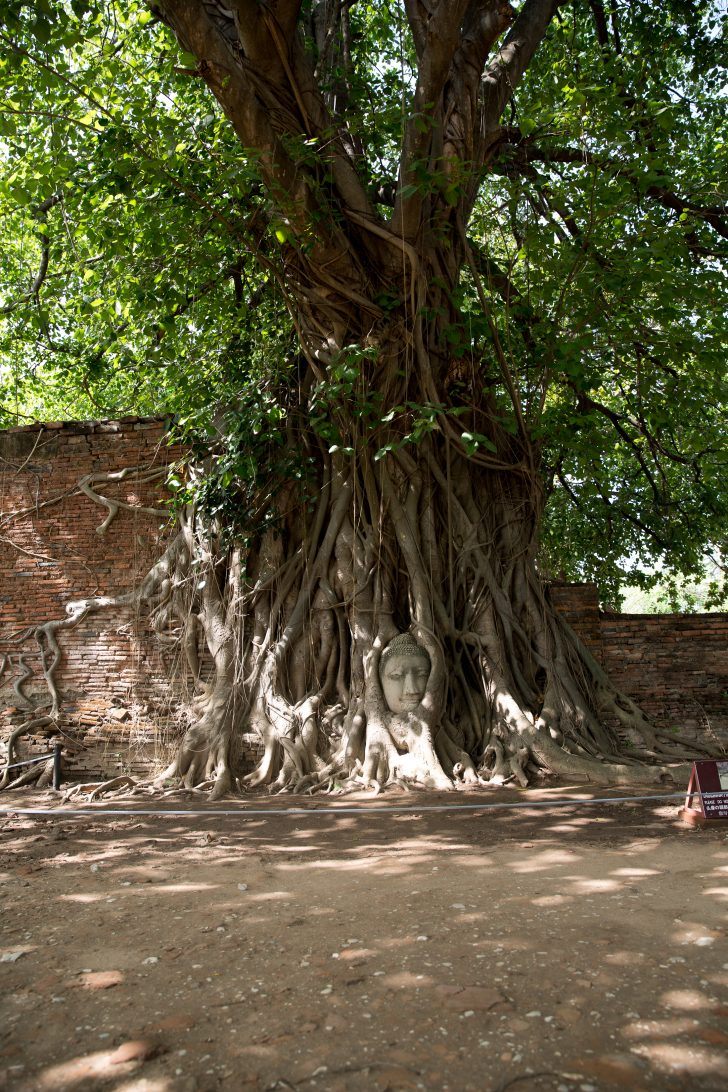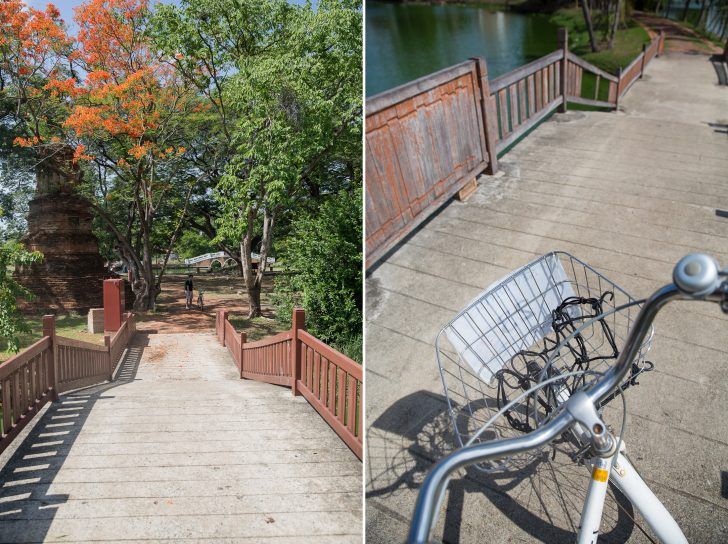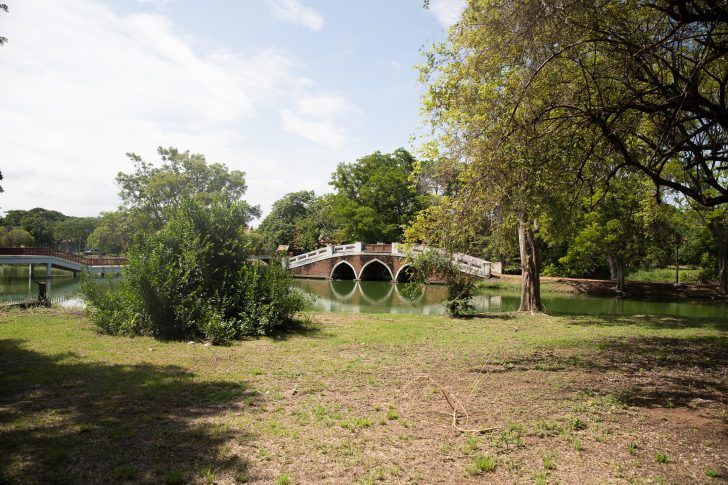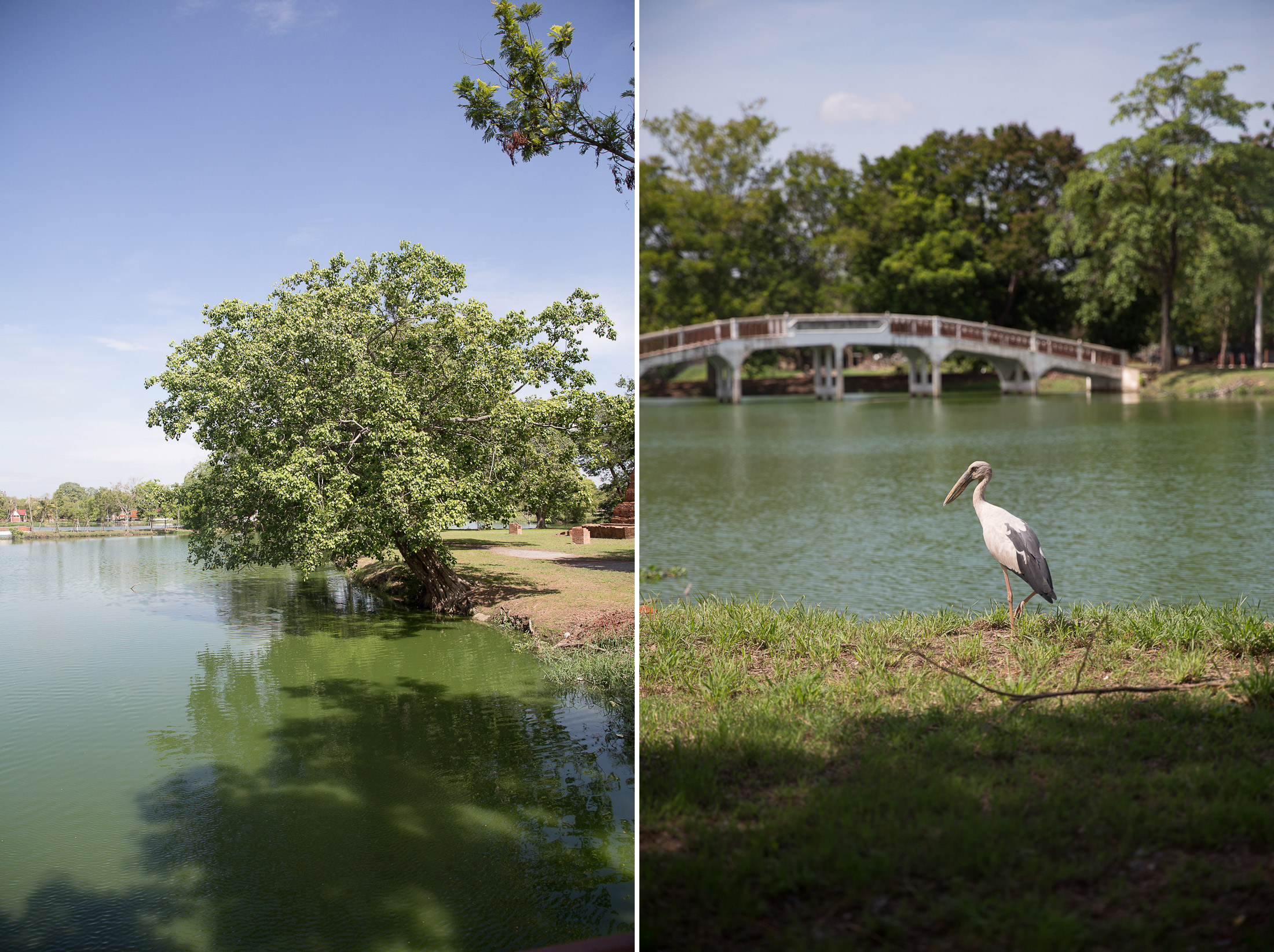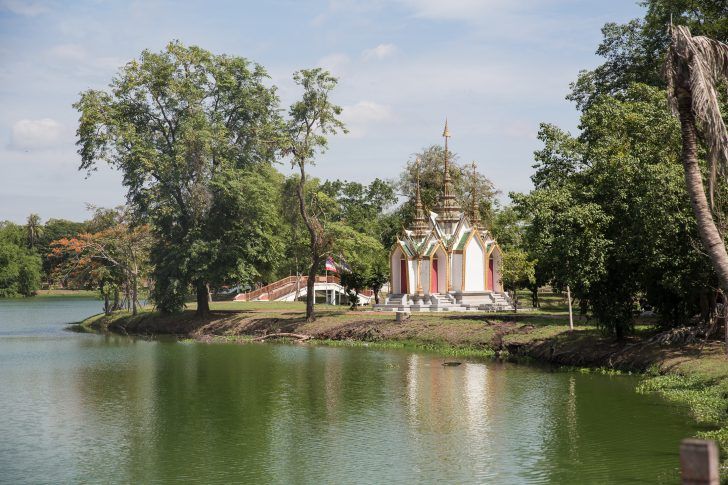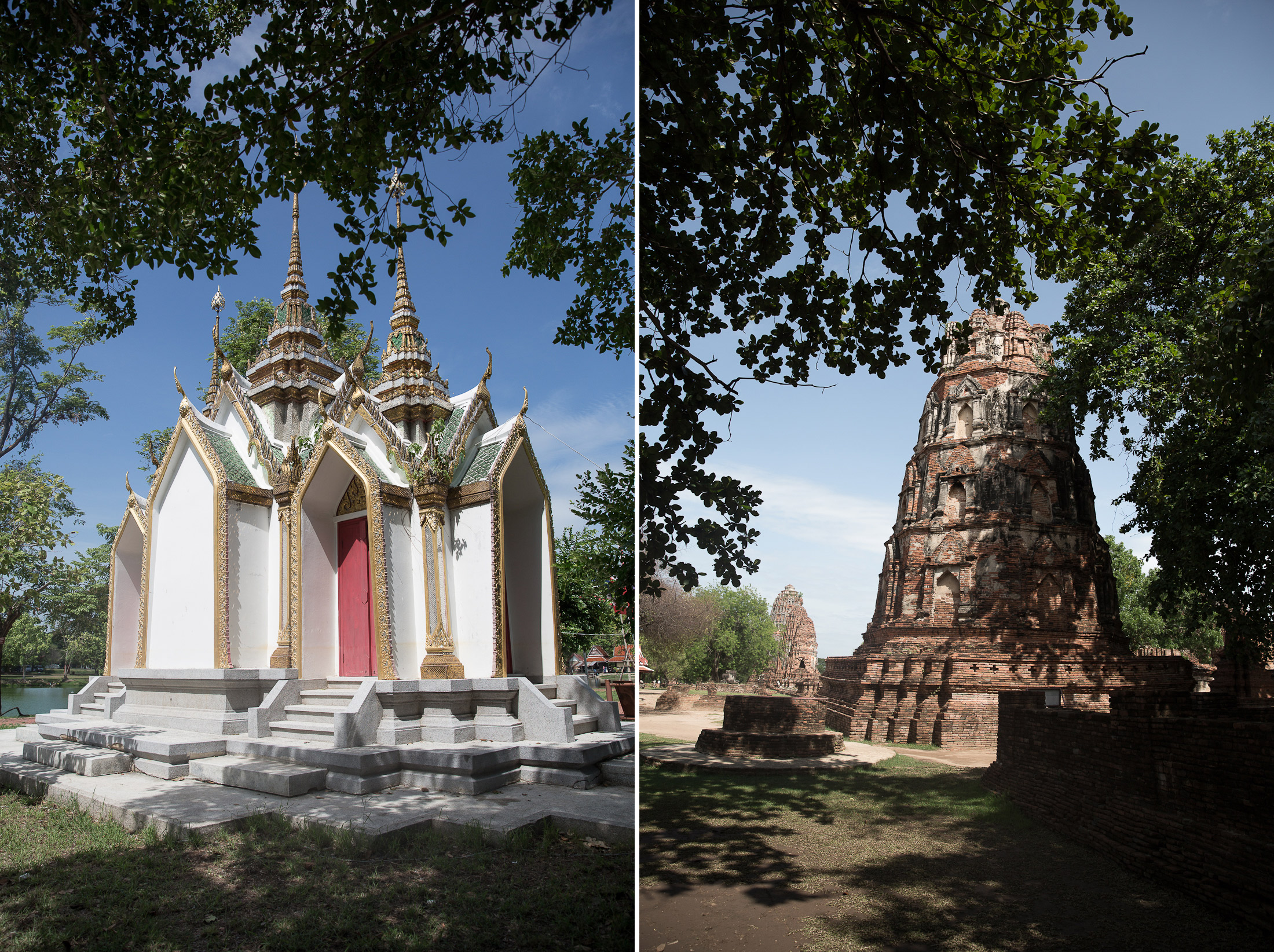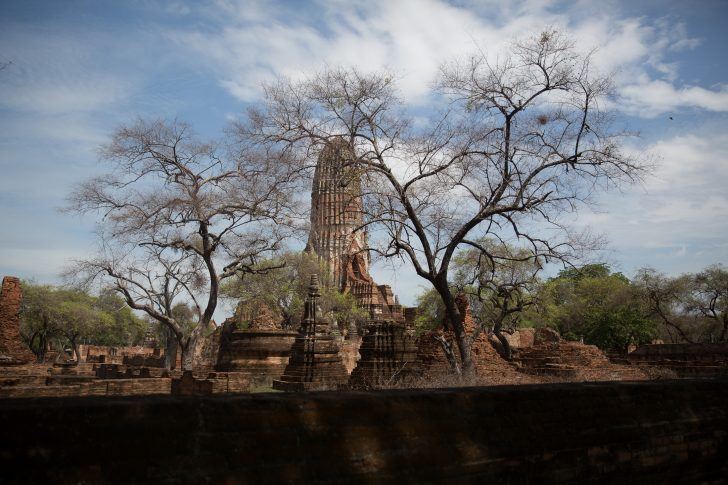 From Bangkok, we woke up early for a day trip to visit the ancient ruins at Ayutthaya. Ayutthaya (emphasis on the second and last syllables, so aye – YOU – thai – aH) was once an ancient Siamese Kingdom that ruled from 1351 to 1767. The city, having arisen on an island at the delta of the Chao Phraya River, was agriculturally rich in rice production and quickly became a wealthy trade city. The Chinese, Vietnamese, Indians, Japanese and Persians were frequent traders who set up villages outside the main city walls, followed later by the Portugese, Spanish, Dutch and French. In fact, the court of King Narai had strong links to that of King Louis XIV in France and Ayutthaya was described by traders as one of the largest and wealthiest in the East.
Foreign traders called the country 'Siam' but the people of Ayutthaya called themselves Tai and their kingdom krung tai, which translates roughly to Tai capital. I'm not sure if that's how today's 'Thai' has arisen but it seems probable..
We had fun exploring the outdoor ruins. The most impressive site is right at the entrance and features the largest chedis and stupas as well as the buddha head in the bodhi tree. The ancient Burmese and Thai were engaged in a long power struggle and eventually Burma overtook Ayutthaya, destroying it's religious artifacts by cutting off the heads of all the Buddha statues. No ones quite how that one particular head ended up ensnared in the tree. It was absolutely sweltering when we went, so the above are a mix of photos we took in between running around the site, jumping and climbing – that is, a mix of iphone and DSLR. Hopefully, I'll have better pictures at Sukhothai (a similar ancient Thai site with buddha and temple ruins).
Getting to Ayutthaya
If you're looking to see a more historical side to Thailand, catch a trade heading north from Bangkok's Hua Lamphong train station to Ayutthaya. The ride takes about 3 hours, depending on train (special express, rapid and ordinary) and while they sell a variety of seat types, a regular, third-class unassigned seat is comfortable enough for the journey (15B no aircon, 60B for aircon). We mistakenly bought a non -aircon ticket but sat accidentally in aircon car, so make sure you sit in the proper area or you'll be stuck paying a hefty surcharge. The train cars are numbered and most of the station guards will happily point you to the right place to stand for the arriving train.
Upon arrival, we caught a boat from the train station to Ayutthaya island (boat ride 4B, 6B with a bike). There are numerous bike shops offering motorbike and bicycle rentals. Bikes are definitely the best way to see the sites, as the historical park is spread out and you'll have an easier and faster time getting from site to site via bike. Most shops will give you a free map of the city with a rental (rentals 30-50B for a bike), and so you can figure out how to get to the ruins (essentially a straight 15 minute bike ride west from the ferry drop off point)
Here's a handy online map of the sites, temples and Ayutthaya train station.
We also tried to find the Ayutthaya floating market while we were in town but had no idea where to find it. My Lonely Planet guide mentioned something about "behind the train station". Well.. when we went behind, we wandered into some kind of unfriendly residential town and were soon followed by a pack of extremely angry dogs. I definitely don't recommend going behind the train station!
If you're interested in more ruins and temples, check out Old Sukhothai Historical Park.
We went straight from Ayutthaya on to Phistanulok (the closet town to Sukhothai served by the train system) and stayed overnight at the Pailyn Phitsanulok Hotel before visiting Sukhothai in the early morning of the next day.
I would recommend visiting both parks in the early morning, both to avoid the afternoon sun and the bus loads of group tourists!