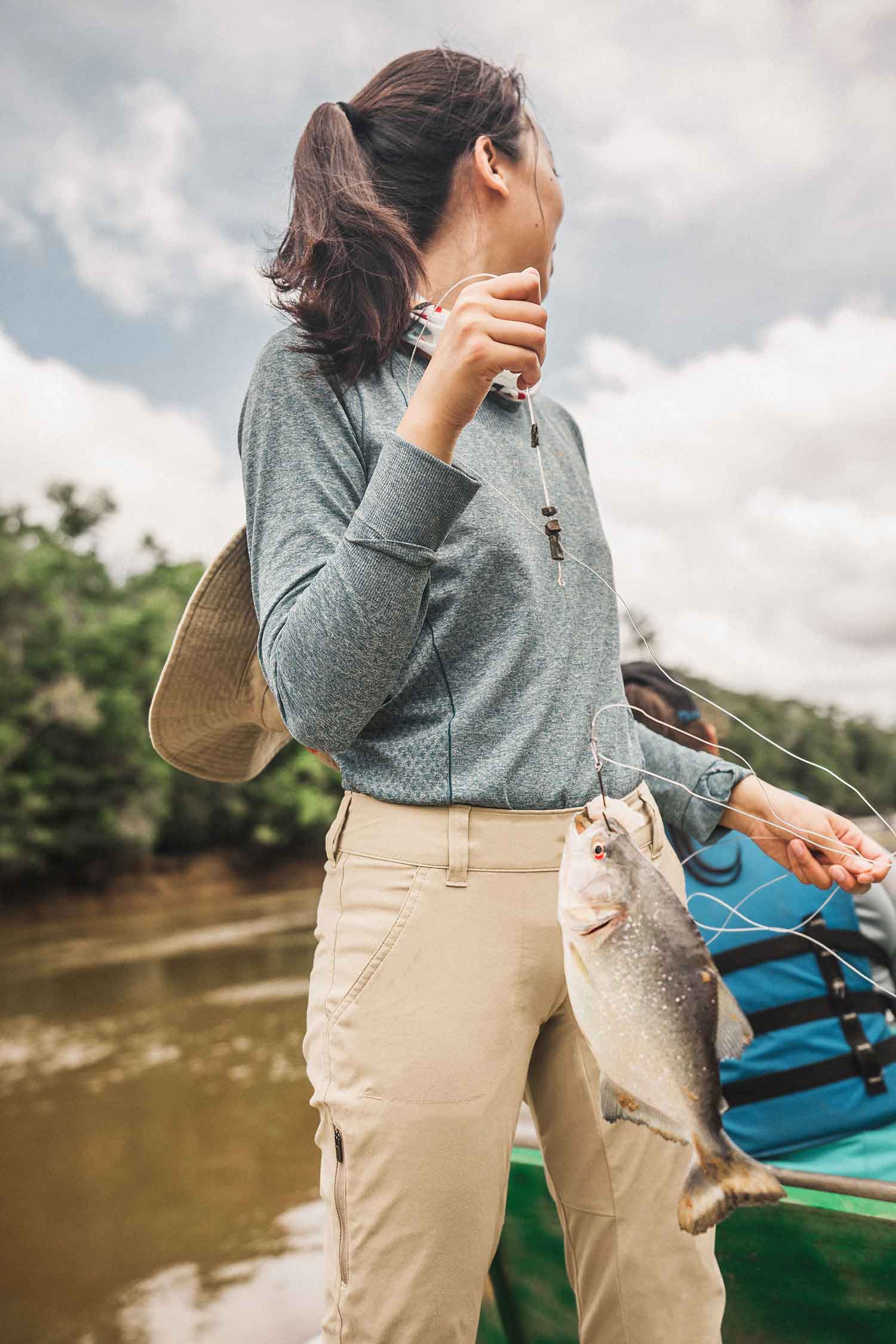 The Best Travel Pants 2020
Meeting new people, seeing new places, enjoying new experiences. These are the great things about travel.
The actual, you know, traveling? That's the bad part.
Whether you're shuttling between airplanes and trains or spending entire days outside in unpredictable weather conditions, having the right travel pants, as dramatic as this sounds, can be the difference between a memorable vacation and the hiking trip from hell.
No matter what kind of vacation you have planned, we've got you covered with 6 of the best travel pants!
ADVERTISEMENT
The Best Travel Pants for Women
There are a couple brands in particular that focus on the right blend of comfort and durability. Below, we've chosen our favorite styles that will get you though any long haul!
Best Womens Travel Pants Brands
Keep reading for reviews of each, or pin this article to save it for later ⇟
ADVERTISEMENT
---
---
Best Travel Pants
Best Women's Hiking Pants: Prana
---
Best Pants for City Tours: Yummie
ADVERTISEMENT
---
---
Best for the Airplane: Arc'teryx
---
Best Travel Pants for Wet Weather: The North Face
ADVERTISEMENT
---
---
Best Travel Pants for Summer Trips: Volcom
---
Best for the Beach: Royal Robbins
ADVERTISEMENT
---
---
The Most Comfortable Travel Pants 2020 – Summary
To summarize, here are our favorite brands for comfortable travel pants!
ADVERTISEMENT
---
---
Shop Comfortable Travel Pants for Women
---
ADVERTISEMENT
---
---
Read More in my cozy at home series:
Loungewear
Amazon Fashion Finds: Comfortable Loungewear
The Cutest Matching Loungewear Sets
Comfortable Jumpsuits & Rompers to Work from Home In
The Best Pajamas to Netflix & Chill
Matching Pajama Sets that Still Look Stylish
Cozy & Comfortable Bralettes
Fun Tie Dye Lounge Wear Outfits
10 Work from Home Outfit Ideas
Everlane Bralette Review
Athleisure
The Best Athleisure Outfits You Can Grab on Amazon
6 of the Best At Home Workouts - Currently Free!
Comfy Faux Leather Leggings that Work with Any Outfit
Everlane Legging Review
Comfortable Shoes
The Best Minimalist White Sneakers
Cute Casual Sneakers to Wear Anywhere
Slip on Sneakers for Casual Days
The Best Comfy Slippers for Women
The Best Comfy Mens Slippers
The Most Comfortable Boots to Wear All Winter Long
Cozy Home
How to Program Smart Lights to Act as a Sunrise Clock
The Coziest Home Decor to Create a Sense of Hygge
How to Dress a Bed as Luxuriously as a 5 Star Hotel
Follow me @Sher She Goes on