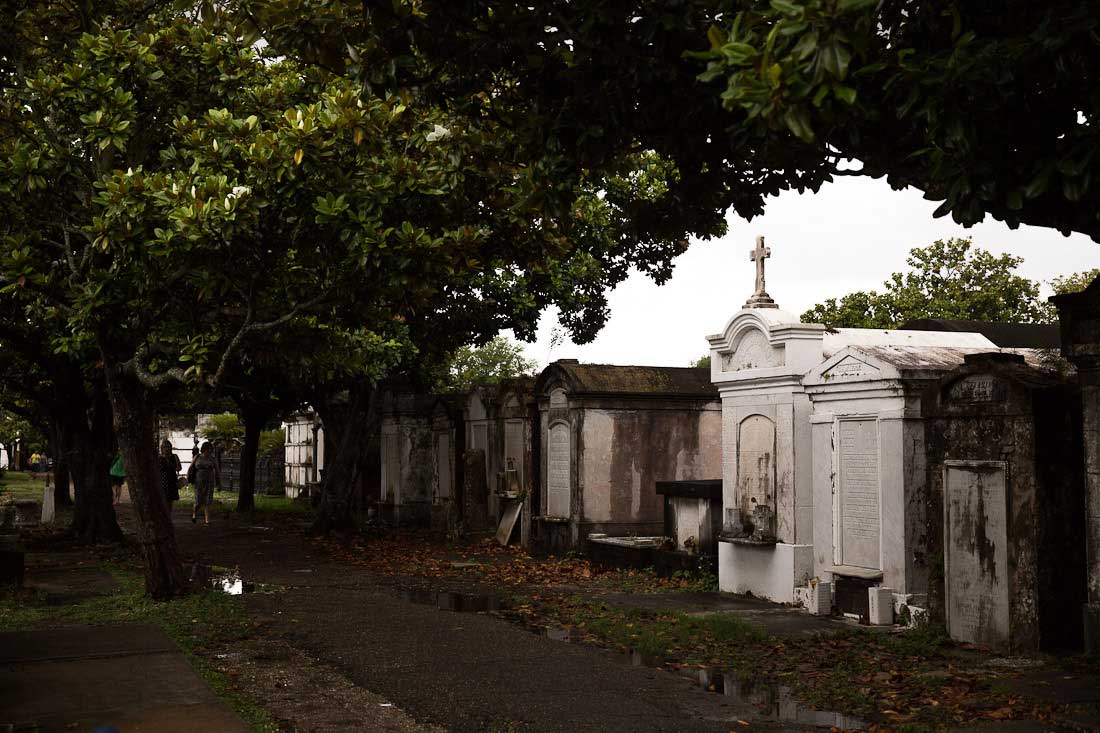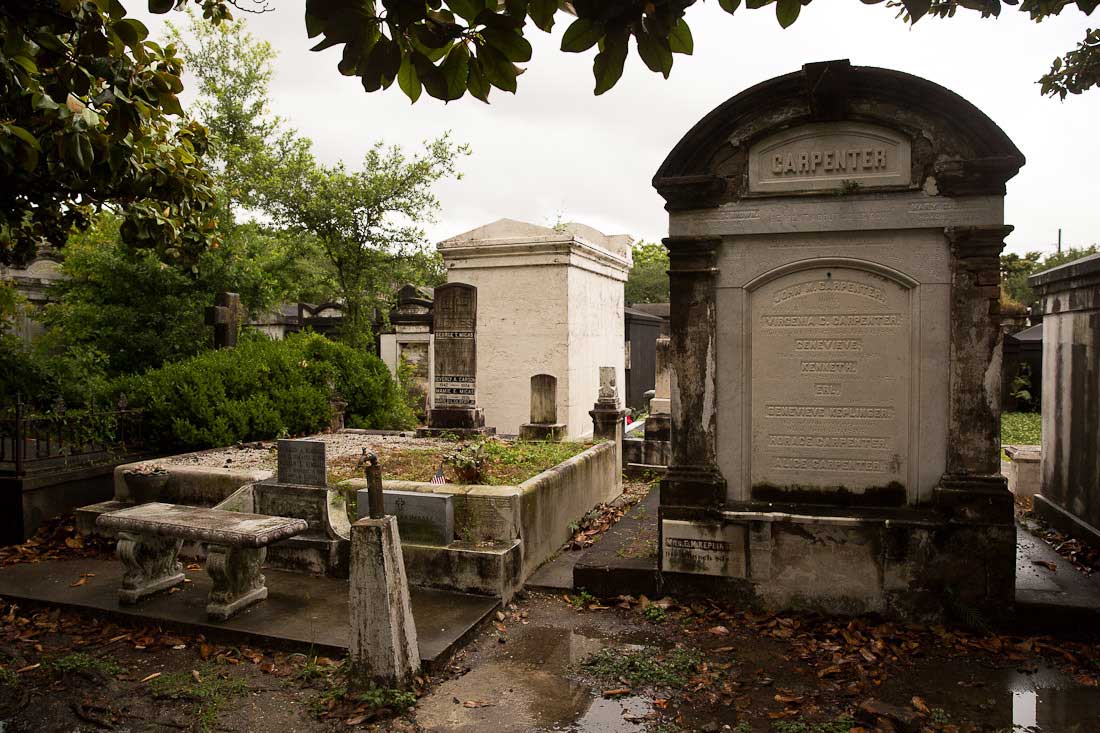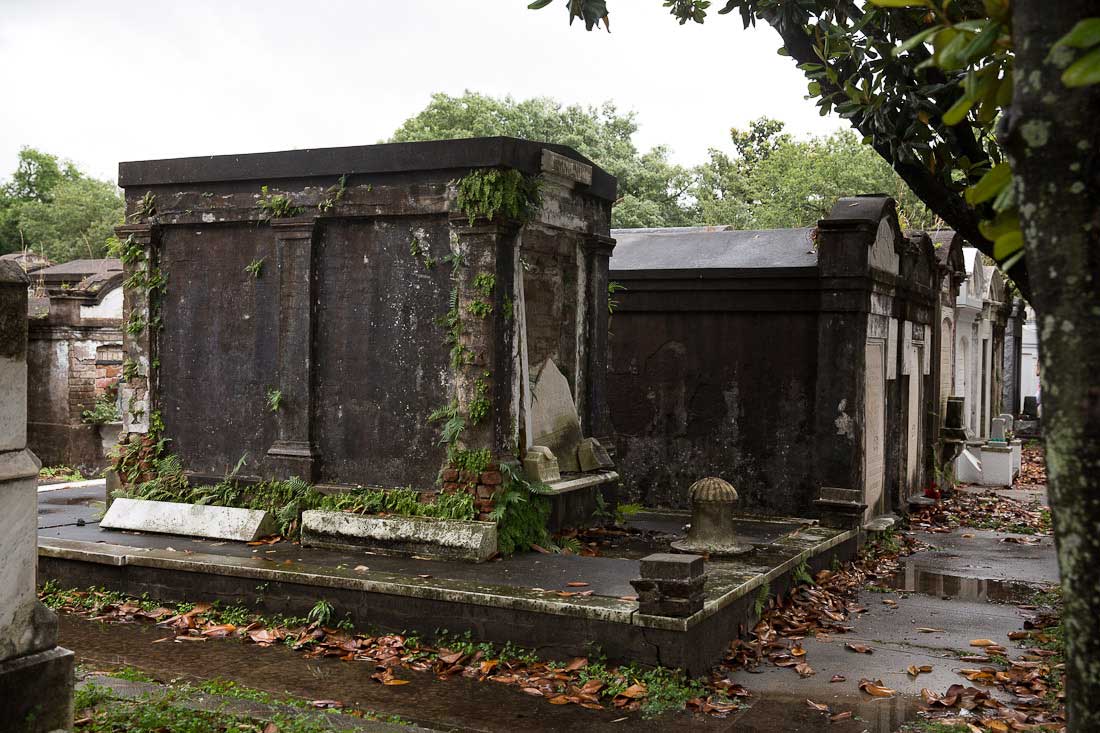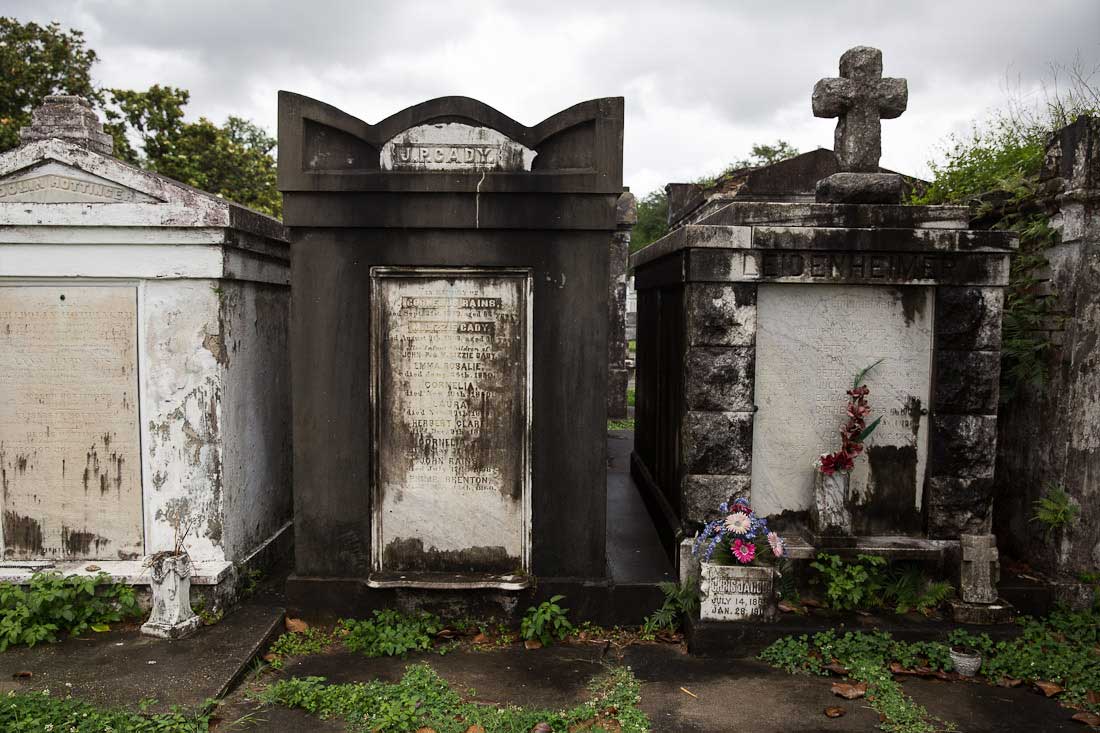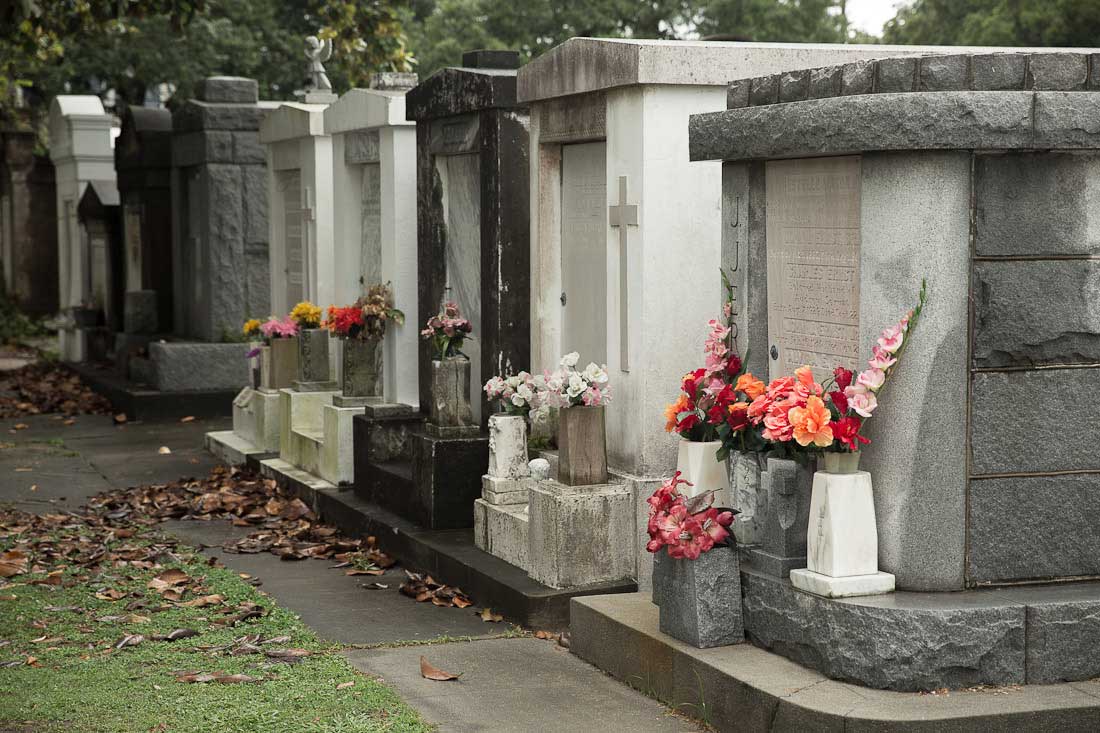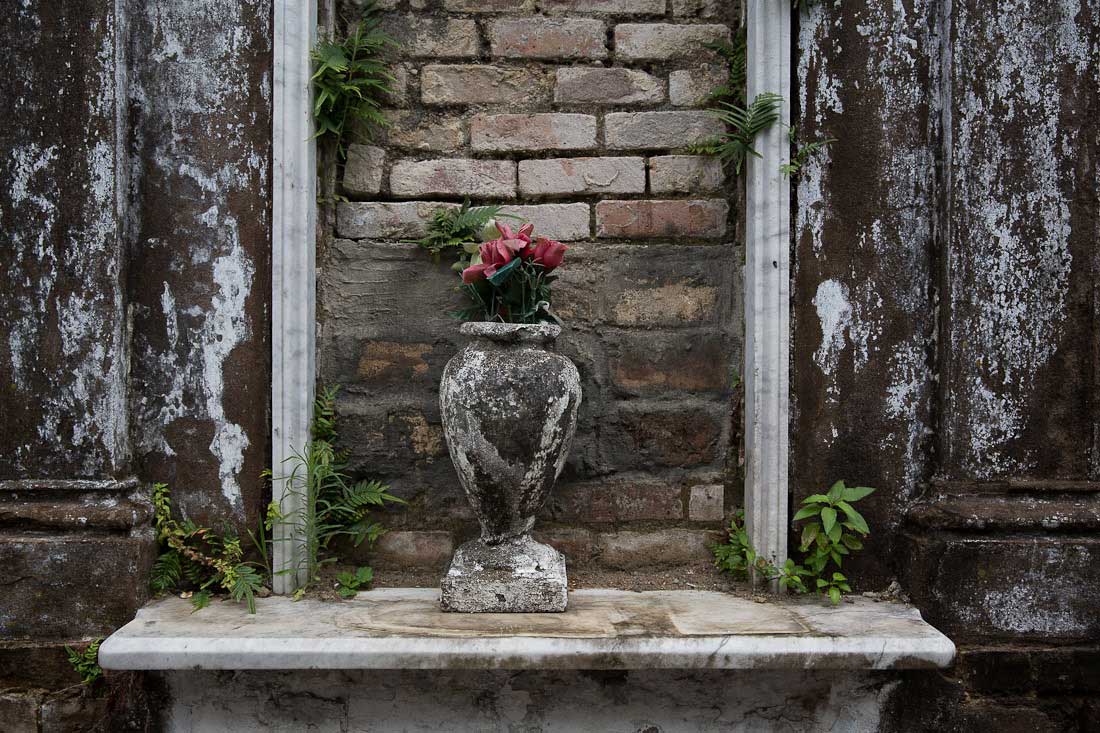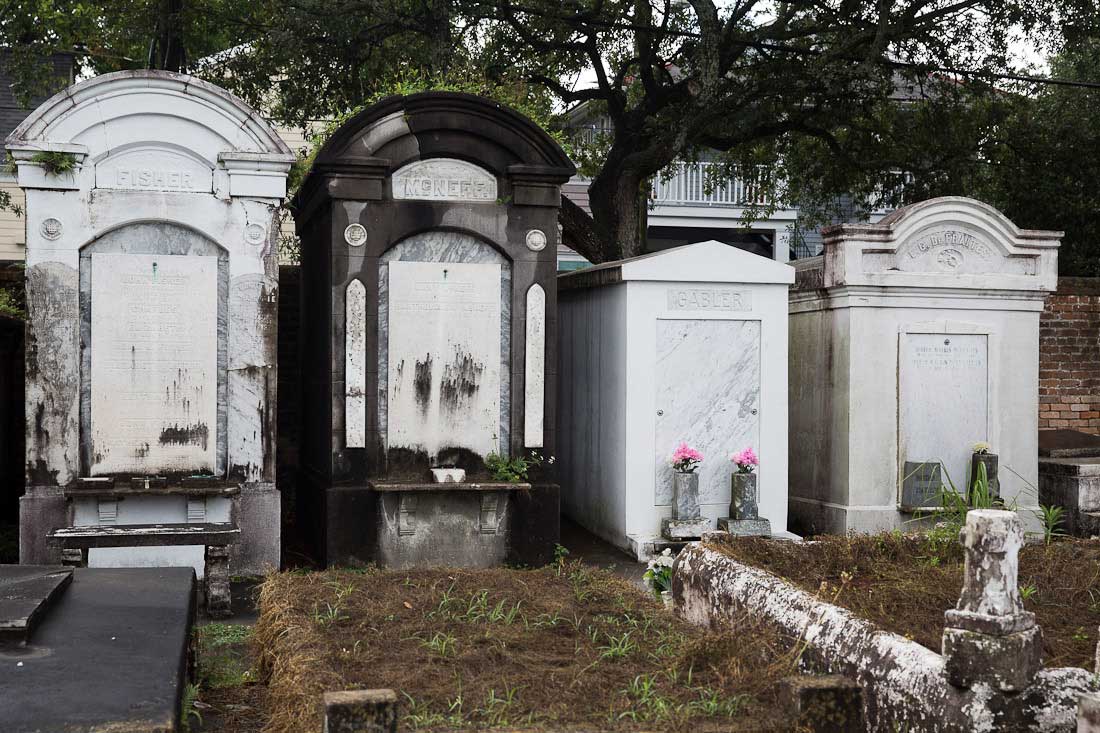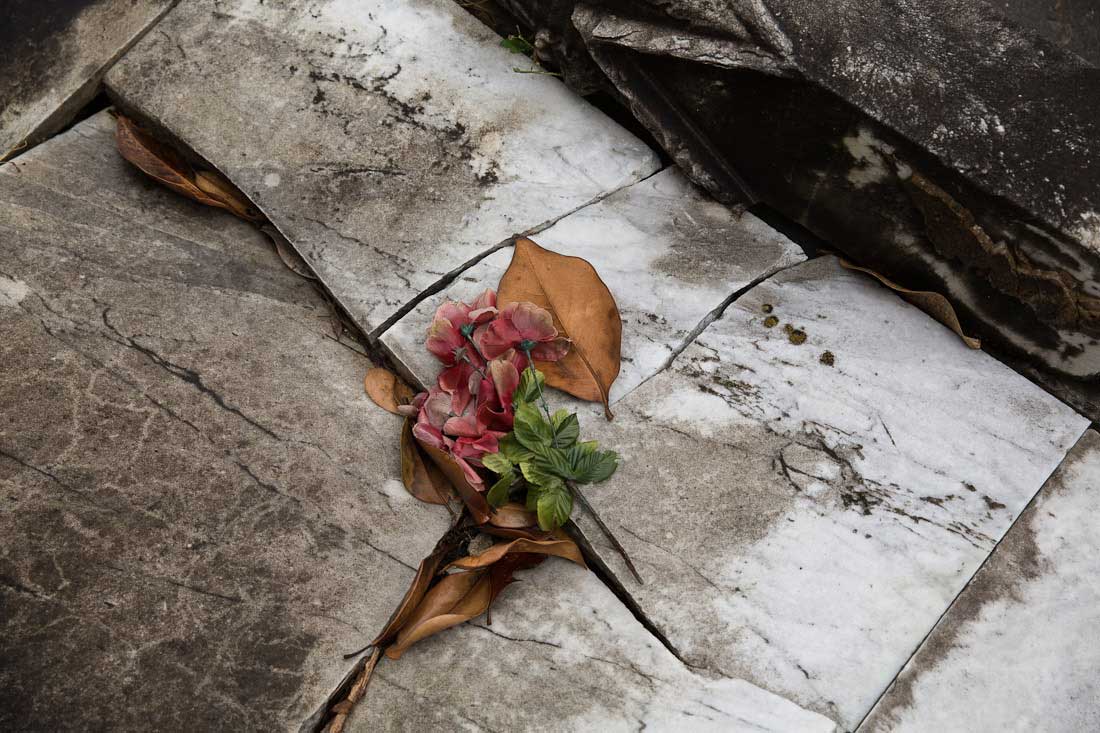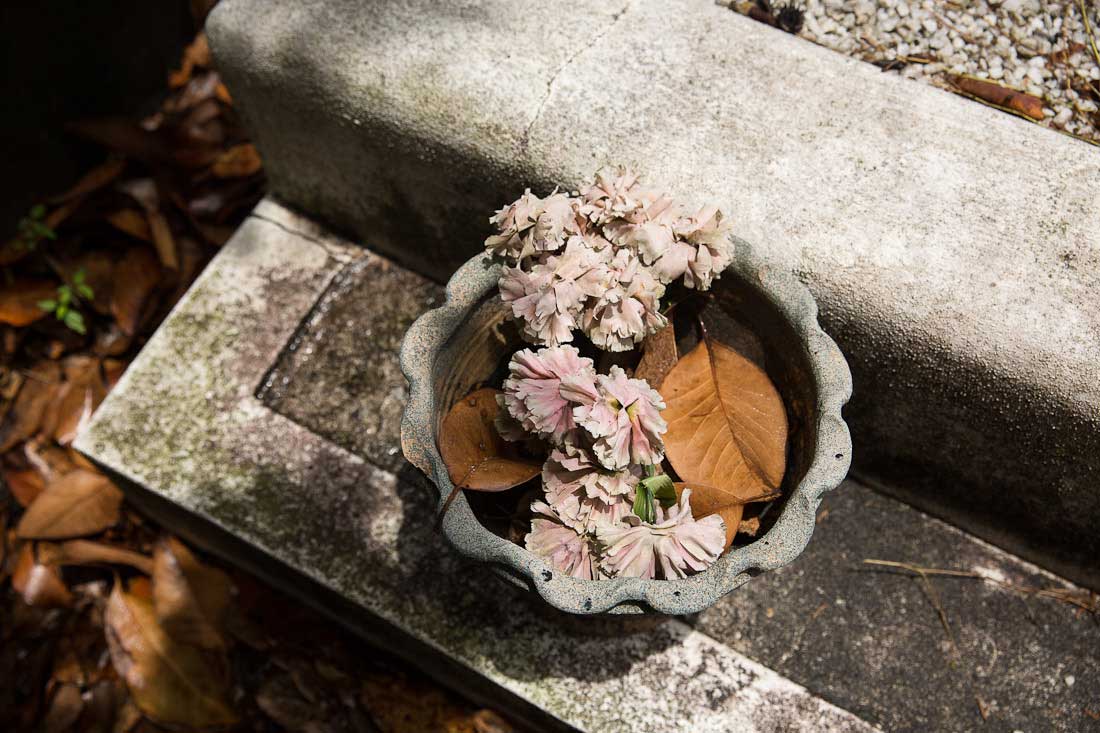 New Orleans is morbidly known for its cemeteries, as the cities' dead are located in above ground tombs. Each cemetery ground feels like a city – the rusty iron gates, sun bleached tombs and crosses jutting from the ground all lend a spooky effect.
It's recommended that you visit some cemeteries as part of a tour, as some unsavory characters will use the cover of the large marble tombs as a way to rob unsuspecting tourists. Lafayette Cemetery is an easily view-able cemetery for the solo traveler as it's located in the Garden District right across Commander's Palace. We visited post lunch in plenty of daylight alongside other visitors to New Orleans.
I enjoyed wandering around the ground and reading the etchings on the crypts. We visited on a rainy, clouded day and I love how some of these photos came out dark all on their own. The Cemetery felt very similar to Pere Lachaise in Paris (which is actually so large it has it's own street signs!)
Wonder why the dead in New Orleans are interred above ground?
The city's water table is quite high, so early settlers to New Orleans found that digging even a few feet down would fill their graves with water and result in soggy ground, making the caskets float. Adding stones to weigh down the coffins didn't work either; after a rainstorm, the rising water table would actually pop the caskets right out of the ground! Talk about eerie.
Instead, New Orleans began building above ground crypts in the Spanish style of using family vaults. To make room for an entire family in a singular vault, the remains of a previous person is moved into a special burial bag after a two-year period. The coffin is destroyed and the older family member is placed in the side or back of the coffin while the newer casket placed into the fault.
If you're interested in checking out a New Orleans cemetery, join a tour and visit St Louis No. 1, 2 or 3 in the French Quarter to get a glimpse of some of the city's most (in)famous pirates, politicians and Voodoo queens.
Headed to New Orleans for a long weekend? Check out my city travel guide and 4 day itinerary here.