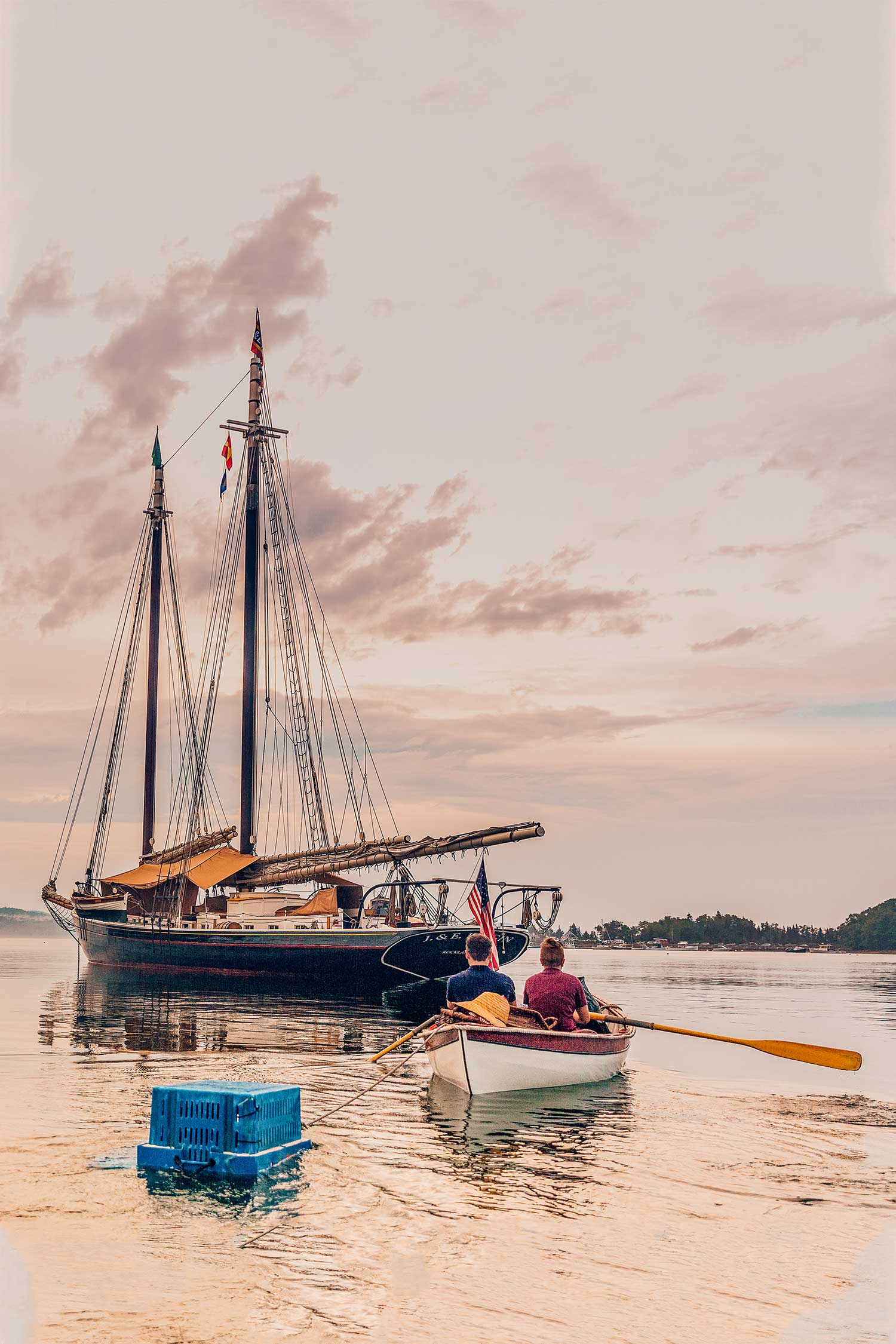 Windjammer Cruises
We're not doing any traveling this summer but all the time indoors has gotten me in a reflective mood. One of the most memorable summer vacations we took was a sailing trip along the coast of Maine.
It was two summers ago, and we spent about a week on a traditional windjammer, letting the wind dictate our search for lobsters and lighthouses.
The sailing was incredible and the food was even better. In fact, I've made several recipes from the Chef's cookbook during quarantine!
ADVERTISEMENT
Our week at sea on a small schooner was one of the most unique trips I've done.
Before we set sail, I barely did any research (unlike me, I know). But having been on so many cruises at this point, I figured sailing aboard a windjammer would be similar.
Boy was I in for a surprise!
Keep reading, or pin this post to read later ⇟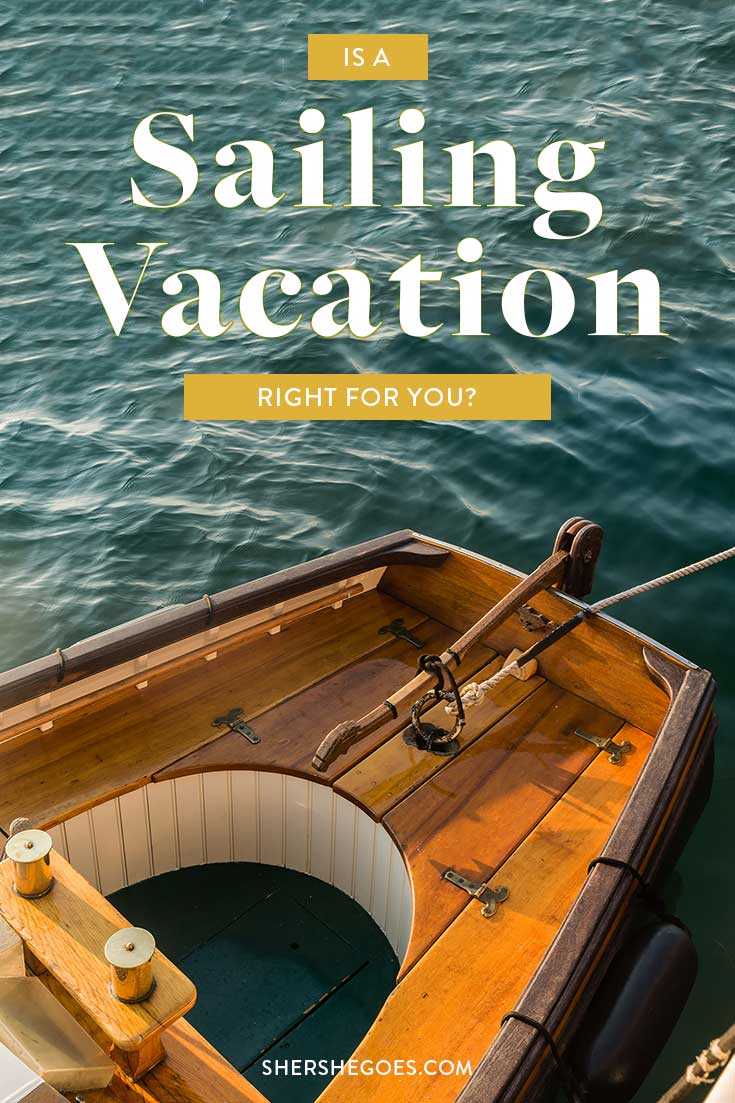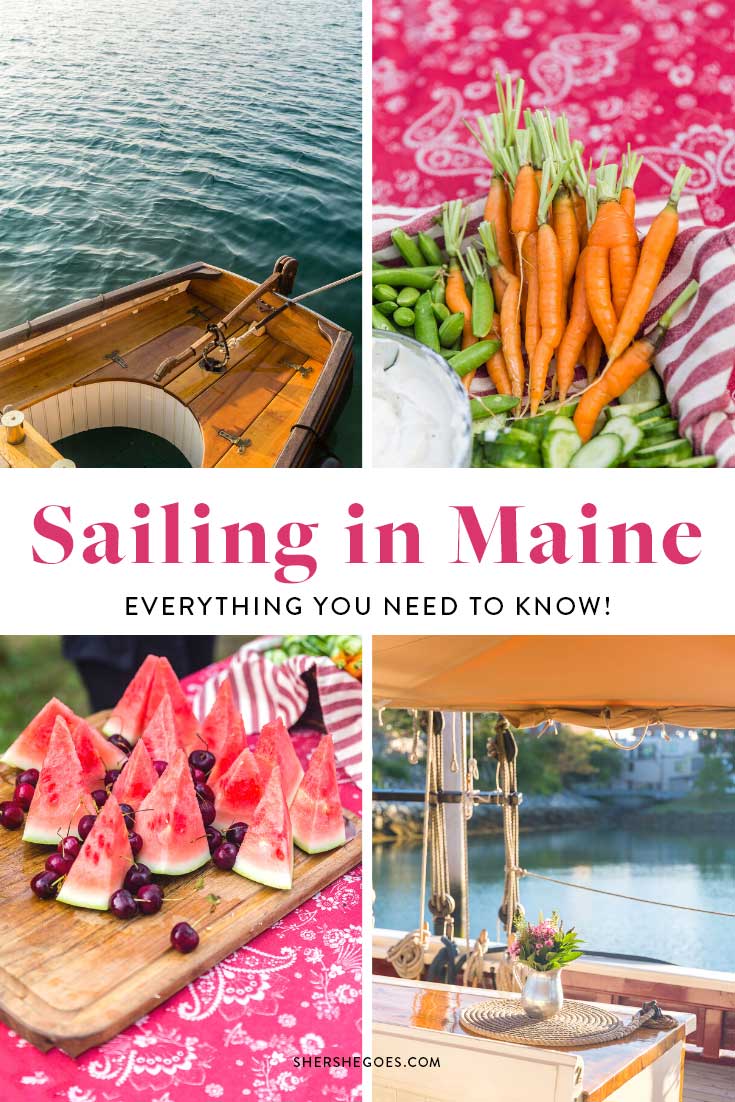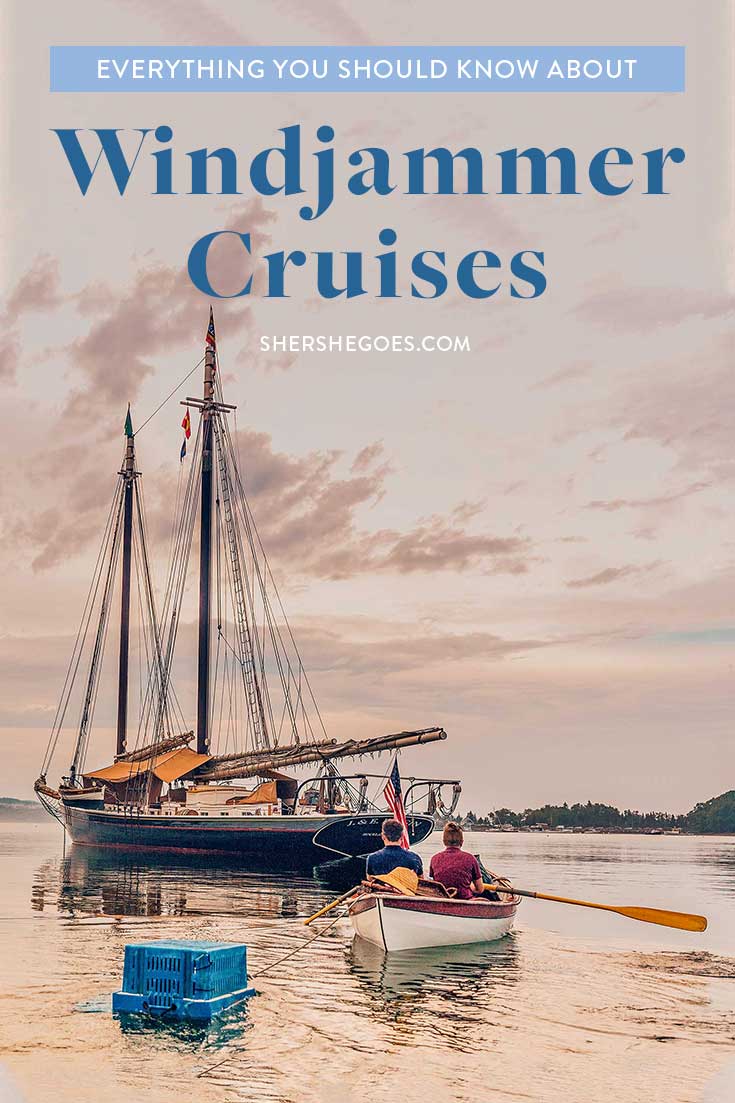 ADVERTISEMENT
---
---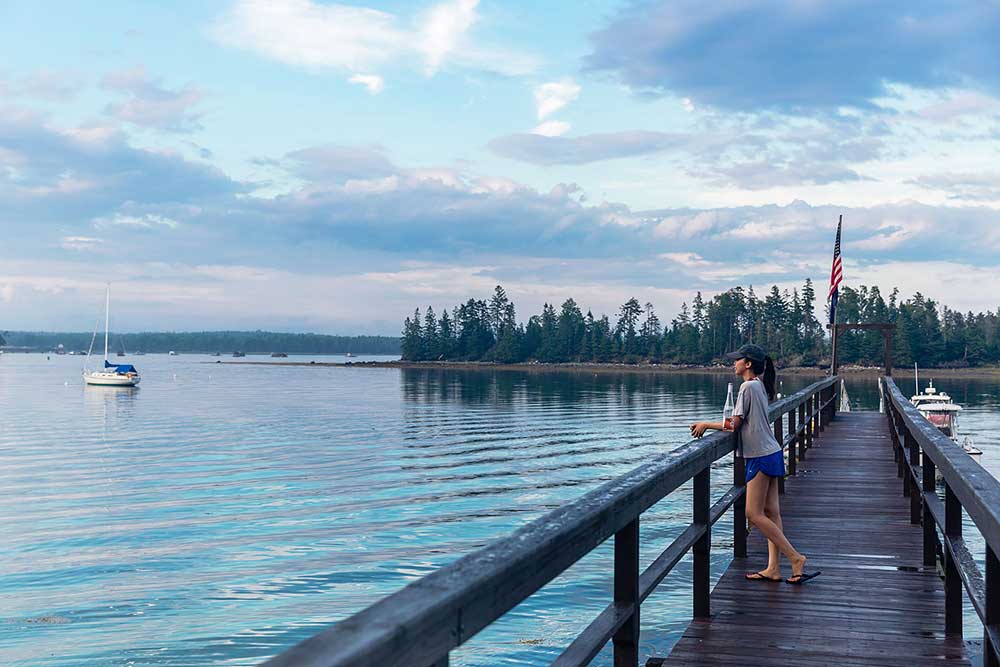 Maine Windjammer Cruises
Schooner vacations are all about community, serenity, and simple enjoyment.
They're completely different cruising experiences so in today's post, we're covering everything you should know before setting sail on a Maine windjammer cruise!
ADVERTISEMENT
---
---
1. What Are Windjammers, Anyway?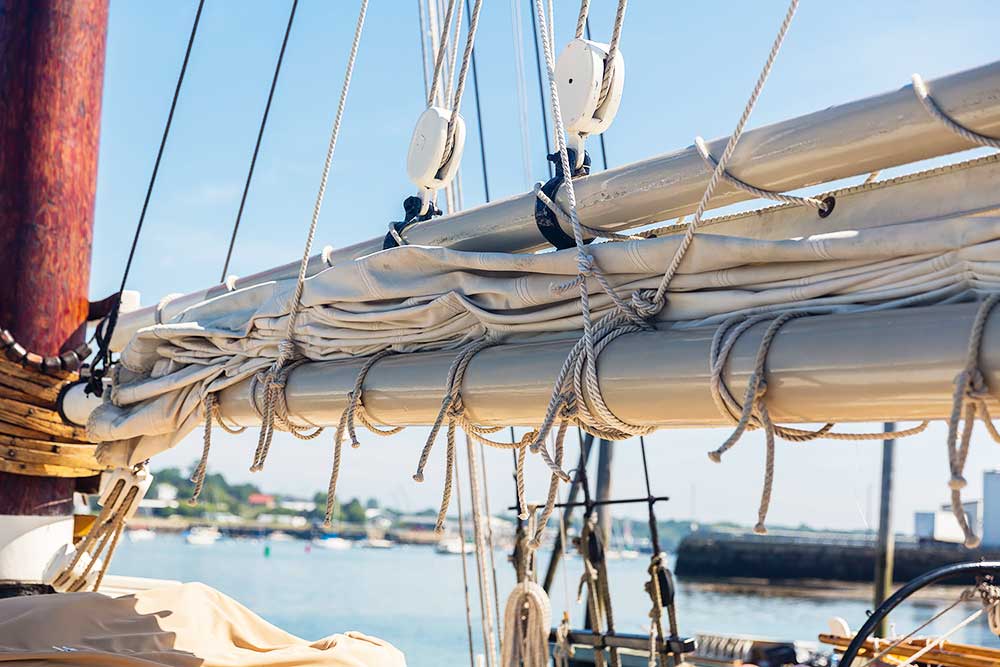 Although "windjammer" could easily pass as a slang term used only by serious boaters, the word has a technical meaning that belies its casual first impression.
Generally, "windjammer" was the moniker bestowed on sailing cargo ships that were heavily utilized until steamships became economically viable in the early 20th century.
ADVERTISEMENT
---
---
Distinguished by multiple masts, billowing sails, and restored finishes, Maine windjammers – with the exception of auxiliary-powered yawl boats that guide the windjammers to and from the harbor – rely on wind and wind alone to navigate the open seas.
Most surviving windjammers are schooners, which are defined by the presence of multiple masts, the aft-most (furthest rear) of which is the tallest.
Originally built between 1870 and 1985, the current members of the Maine windjammer fleet lie between 60 and 100 feet (with some exceptions) and can support between 15 and 40 guests per cruise.
ADVERTISEMENT
---
---
2. How Long Are Maine Windjammer Cruises?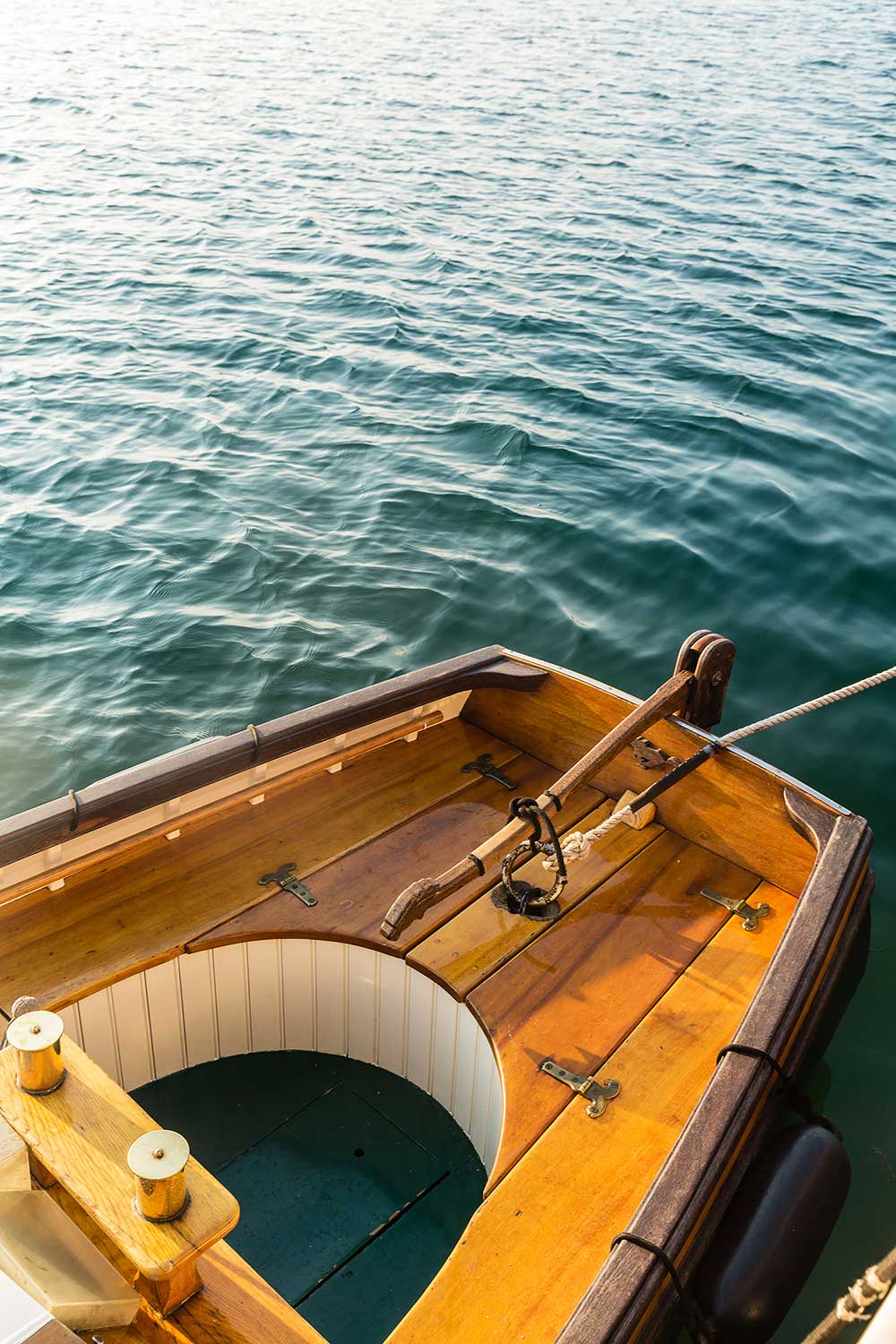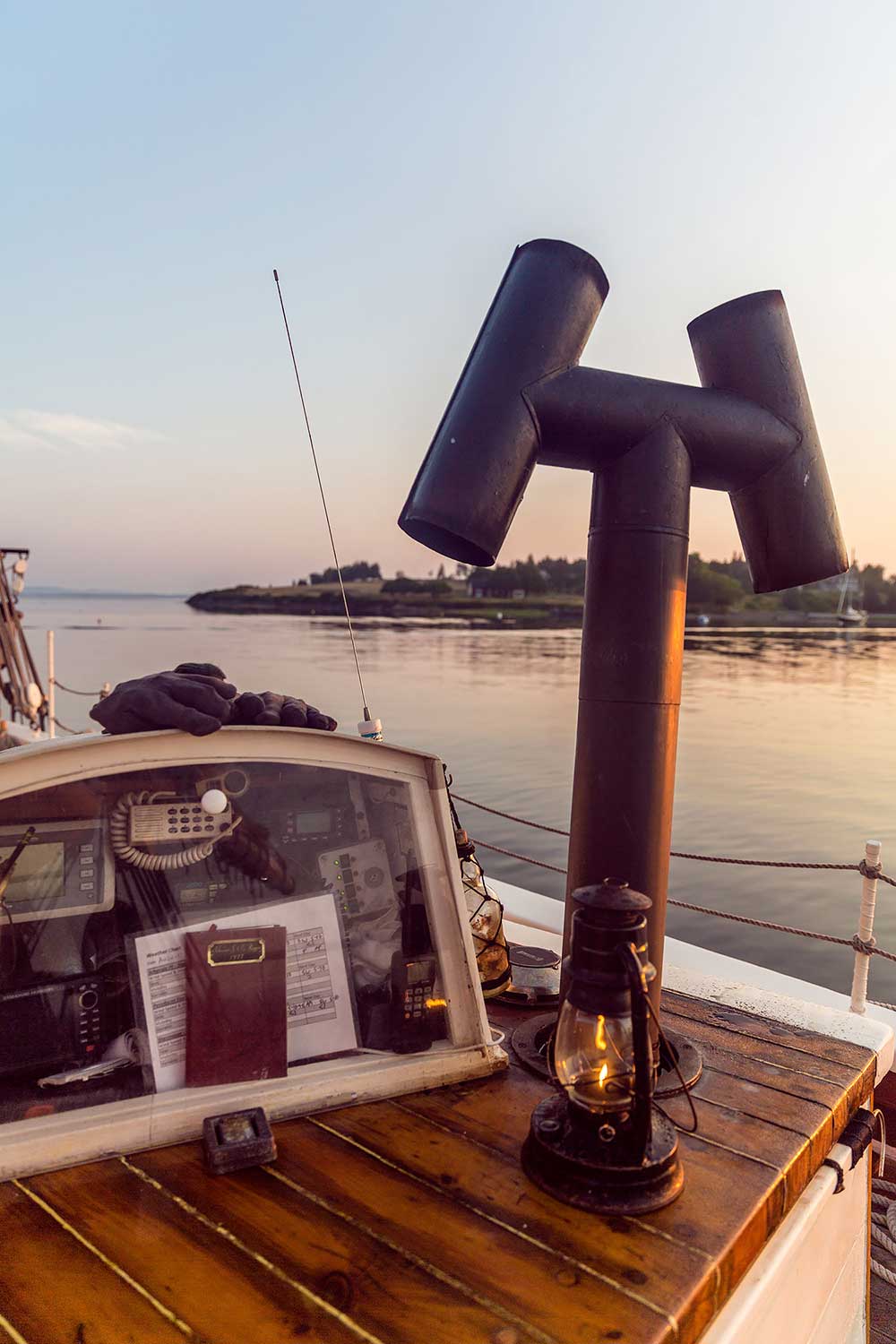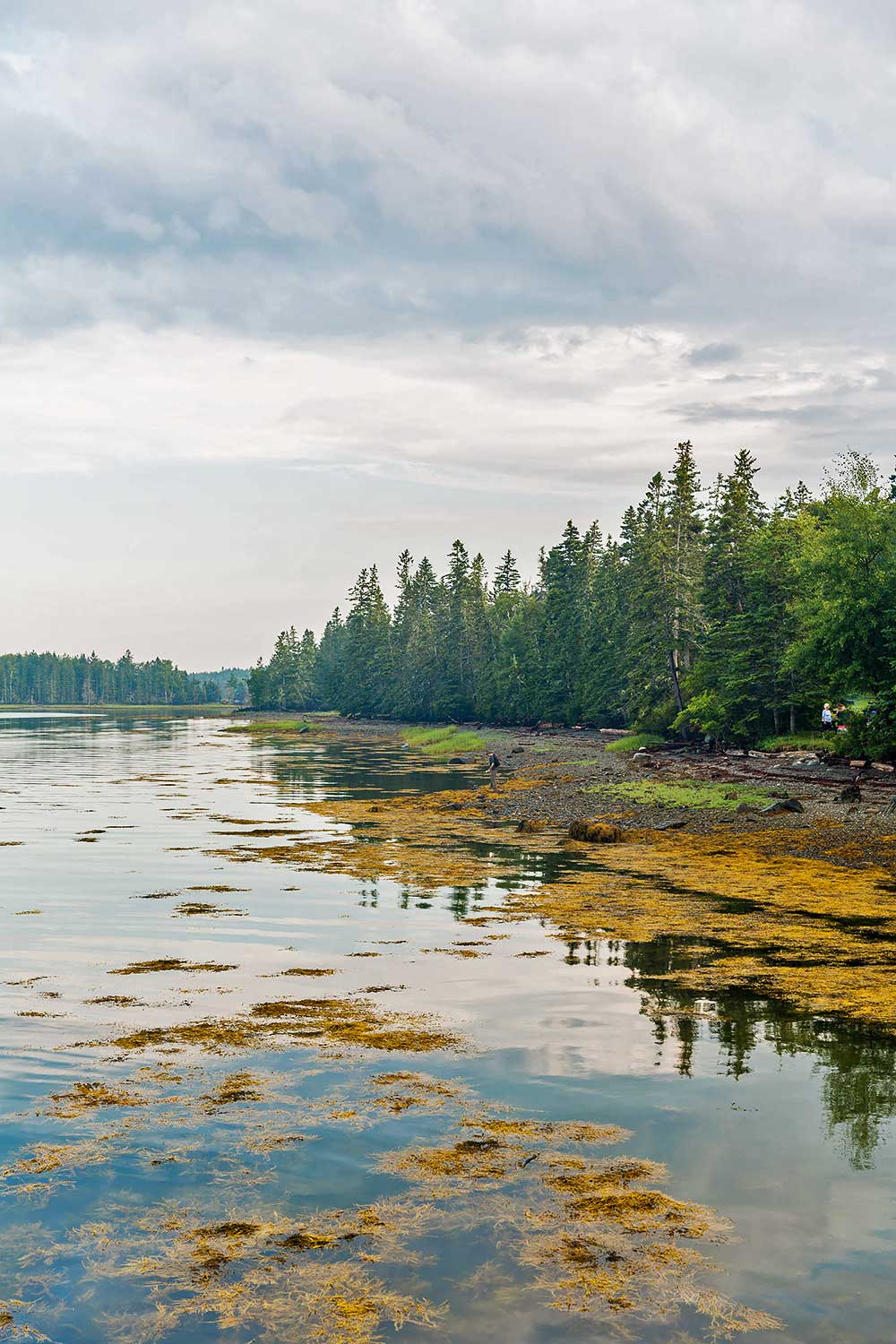 The most common Maine schooner tours last 3, 4, or 6 days.
The first "day" begins in the late afternoon and typically involves dropping off your belongings, attending a brief on-deck introductory meeting, and spending the night in the harbor.
The final "day" normally begins with eating breakfast at sea, continues with exchanging contact information among your new friends, and ends with docking the windjammer in the harbor by lunchtime.
While 3, 4, or 6 day cruises are the most widely available, there are certain schooners that also offer cruises lasting 2, 5, 7, and 11 days.
ADVERTISEMENT
---
---
3. How Much Does a Maine Windjammer Cruise Cost?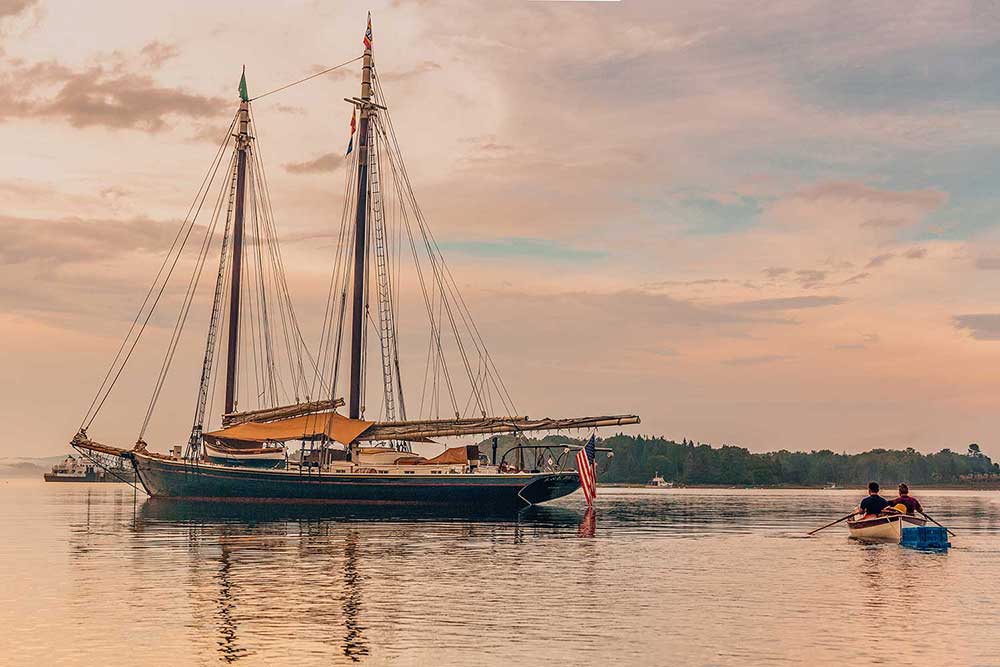 The cost of Maine windjammer cruise tickets depends on the schooner, cruise theme (many schooners structure their cruises around any holidays or local festivals taking place), and trip length.
But, since we got a couple questions about how much windjammer cruise vacations cost, we thought we'd cover this.
There's a number of different schooners that you can choose in the Maine area. They all vary slightly in price, depending on the itinerary they offer and when you're looking to sail with them. But to give you an idea, here's what to expect:
ADVERTISEMENT
---
---
| | | | |
| --- | --- | --- | --- |
| Cruise Length | | | Average Price |
| 3 days | | | ~$783 |
| 4 days | | | ~$925 |
| 6 days | | | ~$1,204 |
If you're on a budget – good news!
Many schooners offer an "early bird" promotion that discounts the ticket price (usually by 5%) if you book early, usually by February 1 or March 1.
Like with most cruises, you pay an initial deposit to secure your spot and then pay the remaining balance 6-8 weeks before setting sail.
ADVERTISEMENT
---
---
Cancellations made before the final payment due date typically incur a handling charge, while those made after submitting the final payment will incur a handling charge and only yield a refund if the cancelled tickets are re-sold.
Finally, the ticket price usually covers everything except:
dinner on the first "day"
$20 cash fee to use Harbor parking lot
alcohol (unless explicitly provided as part of cruise theme)
discretionary gratuity for crew
If you've been cruising before, you're probably familiar with most of these policies. BUT there was one big difference when it came to sailing on a windjammer.
You don't pick your cabin (at least not on the schooner we were on).
The captain plans the cabin layout after all the bookings have been made (you can certainly request a specific bunk). I think this is because schooners and long and narrow, and the crew want to make sure weight is evenly distributed, although I'm not certain.
ADVERTISEMENT
---
---
4. How Big Are the Cabins?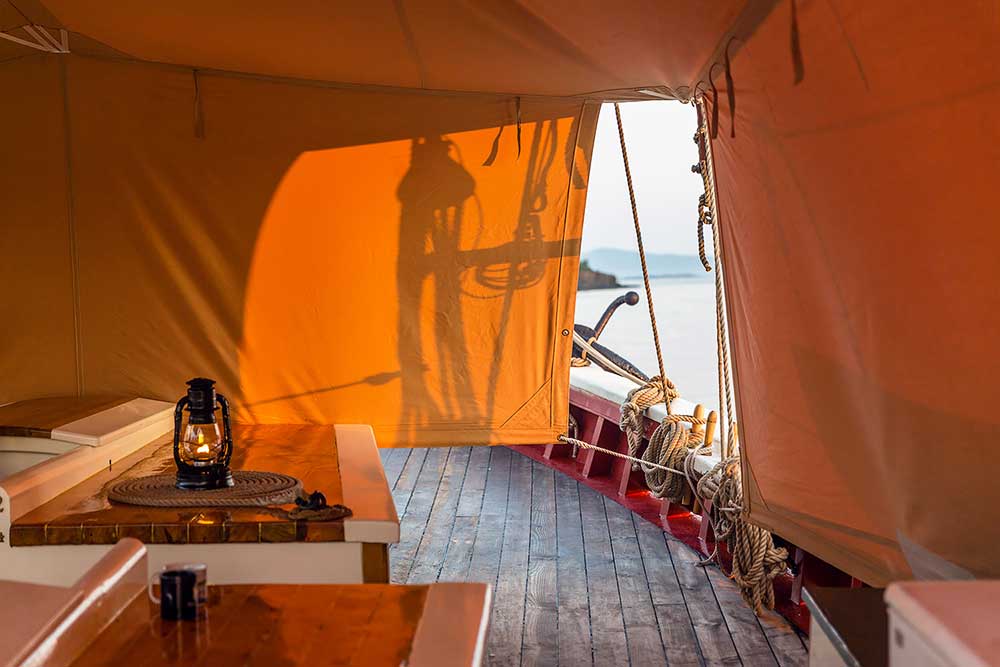 We sailed on the schooner J.&E. Riggin, a boat with quite an interesting history!
It was originally constructed in 1927 as a New Jersey oyster schooner, converted for passenger sailing in 1977, and then designated as a National Historic Landmark in 1991.
When we sailed, it was owned by Captains (and husband-and-wife duo extraordinaire) Jon Finger and Anne Mahle but as of 2020, they've sold the J&E Riggin to new ownership.
ADVERTISEMENT
---
---
Though our perspective on cabins, activities, and food will be Riggin-specific, our sense (from surveying other schooners both at the harbor and anchored on the open sea) is that the cabins are more alike than different among the various schooners.
And when I say the cabins are more alike than different, what I mean is they are all extremely small.
Most cabins feature bunked or overlapping beds, a small sink, a few towel hooks, and some helpful (if minimal) shelf space.
The bedding on the Riggin was clean and surprisingly comfortable, which helped dull any inconvenience caused by the close quarters.
To successfully manage cabin expectations, consider the cruise tantamount to a backpacking trip.
Read more:
J&E Riggin Review: Sailing Aboard a Maine Windjammer
ADVERTISEMENT
---
---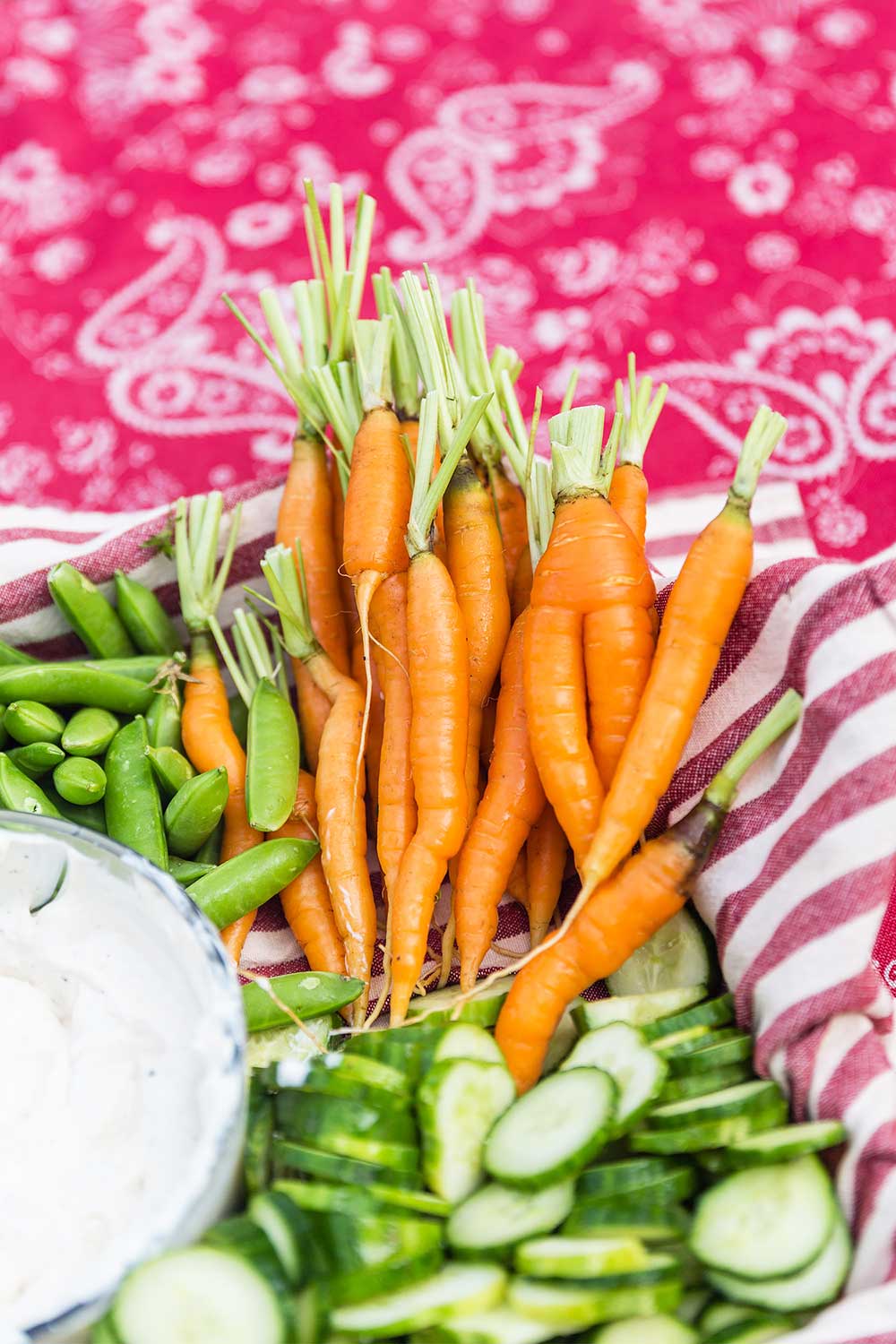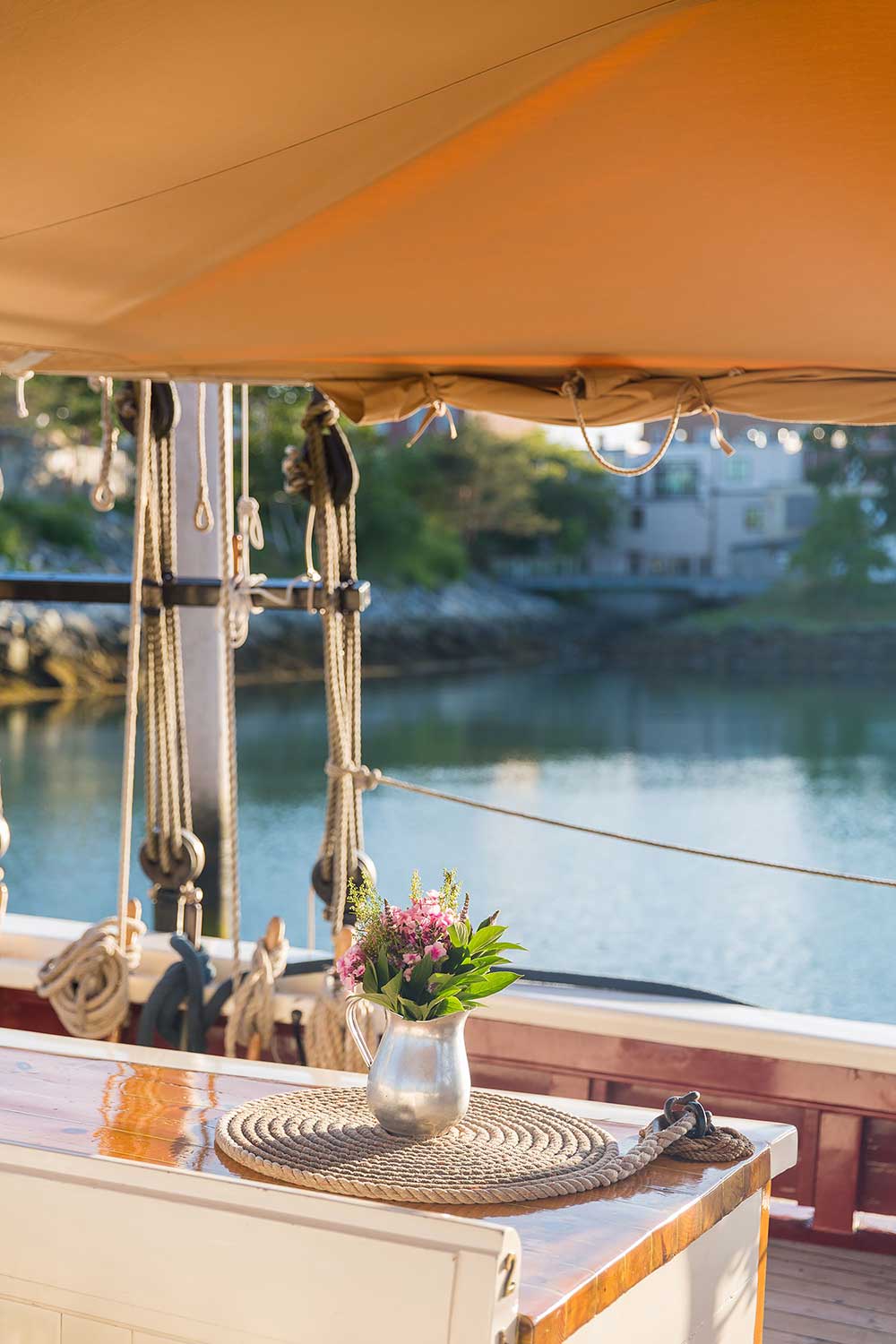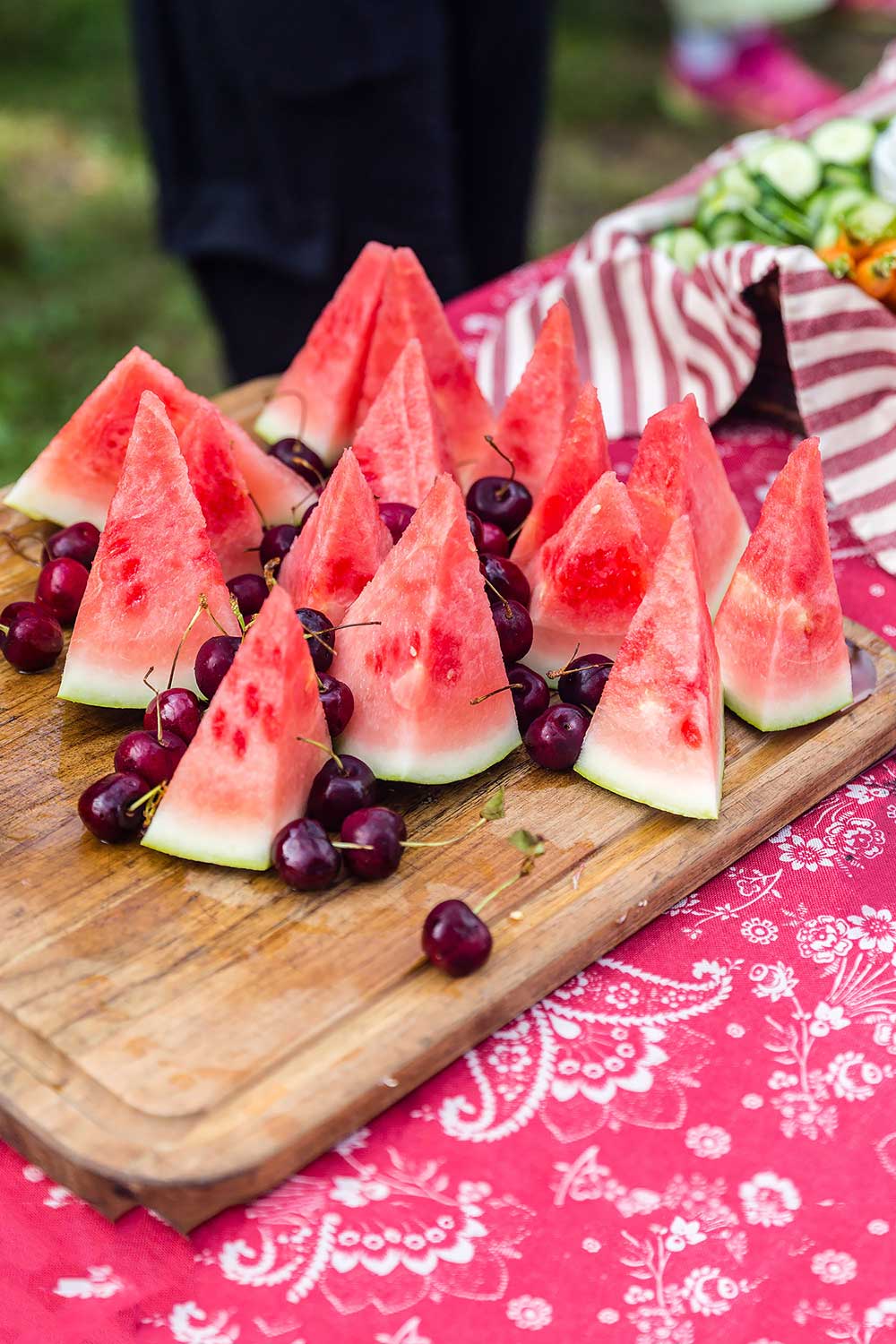 From an activities perspective (more on that later), the sailing vacations Maine offers and traditional backpacking trips are very similar.
And while the Riggin cabins are not (nor are they intended to be) luxury accommodations, their clean bedding, private doors, and manageable space compare favorably to the conditions found in a pitched tent on the backpacking trail.
Even if camping or the outdoors aren't your favorite things (full disclosure, they aren't mine), sailing with the Riggin can be an amazingly unique experience.
With that said, if you would never consider using vacation (or any) time for a backpacking trip, then think carefully about whether Maine windjammer cruises are right for you!
Read more:
A Maine Road Trip Itinerary: All the Best Stops!
ADVERTISEMENT
---
---
5. What Do You Do on a Maine Windjammer Cruise?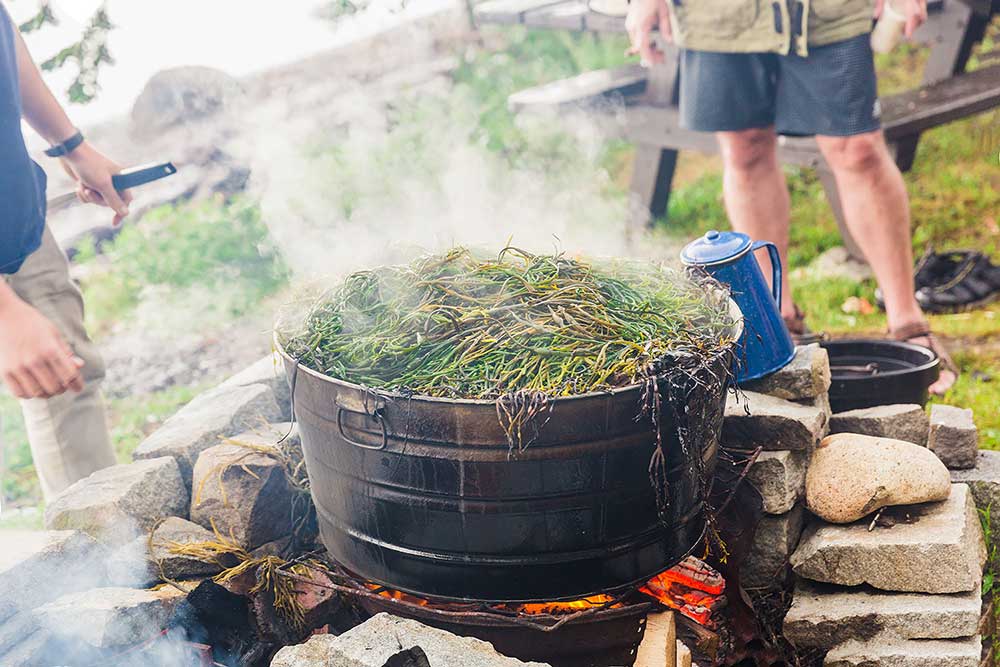 As previously mentioned, each cruise has a theme that heavily informs the itinerary.
For example, I attended the 4-day Lighthouses & Lobster cruise which, somewhat expectedly, focused primarily on sailing routes that maximized lighthouse sightings and eating some damn good lobster.
During the day, we sailed routes through Penobscot Bay and its litany of lighthouses, expensive homes, and gorgeous pine.
Aside from eating Annie's delicious food (again, more on that later!), the guests often use this time simply but enjoyably.
Reading, relaxing, playing games, singing music, enjoying a cold one, and getting to know one another are just a few examples of how time is well spent after raising the sails and setting course (yes, you get to learn and help with this part of sailing as well!).
ADVERTISEMENT
---
---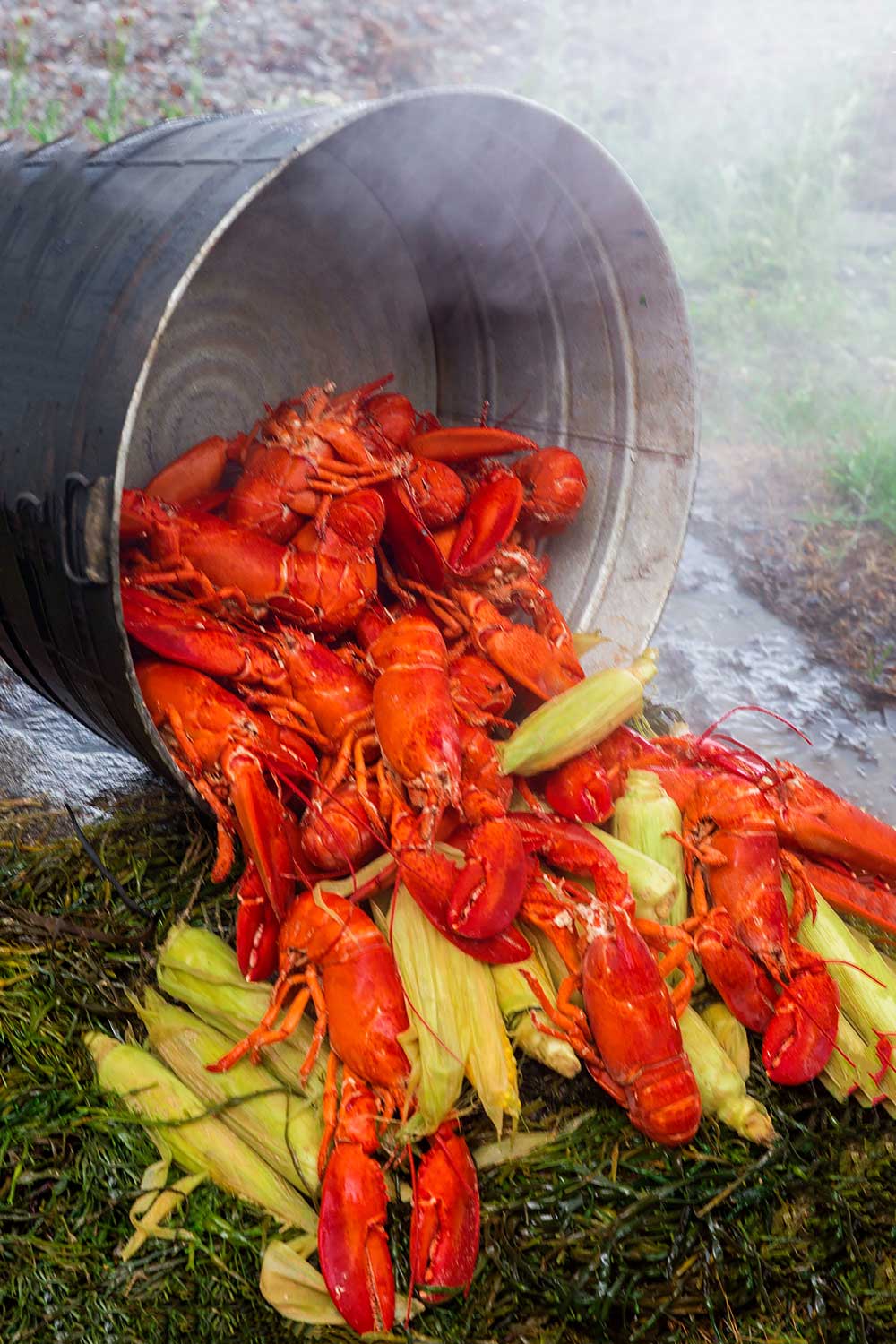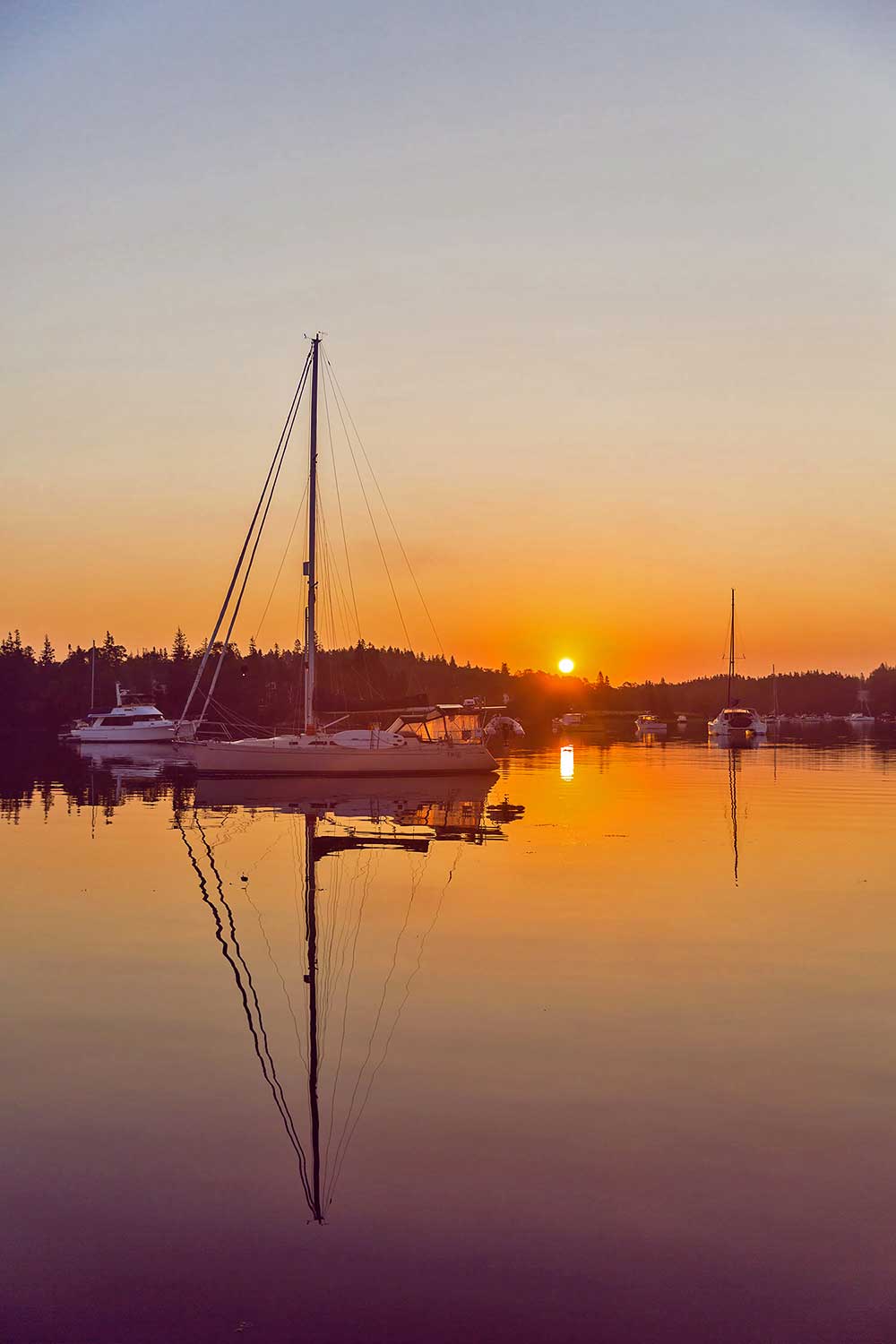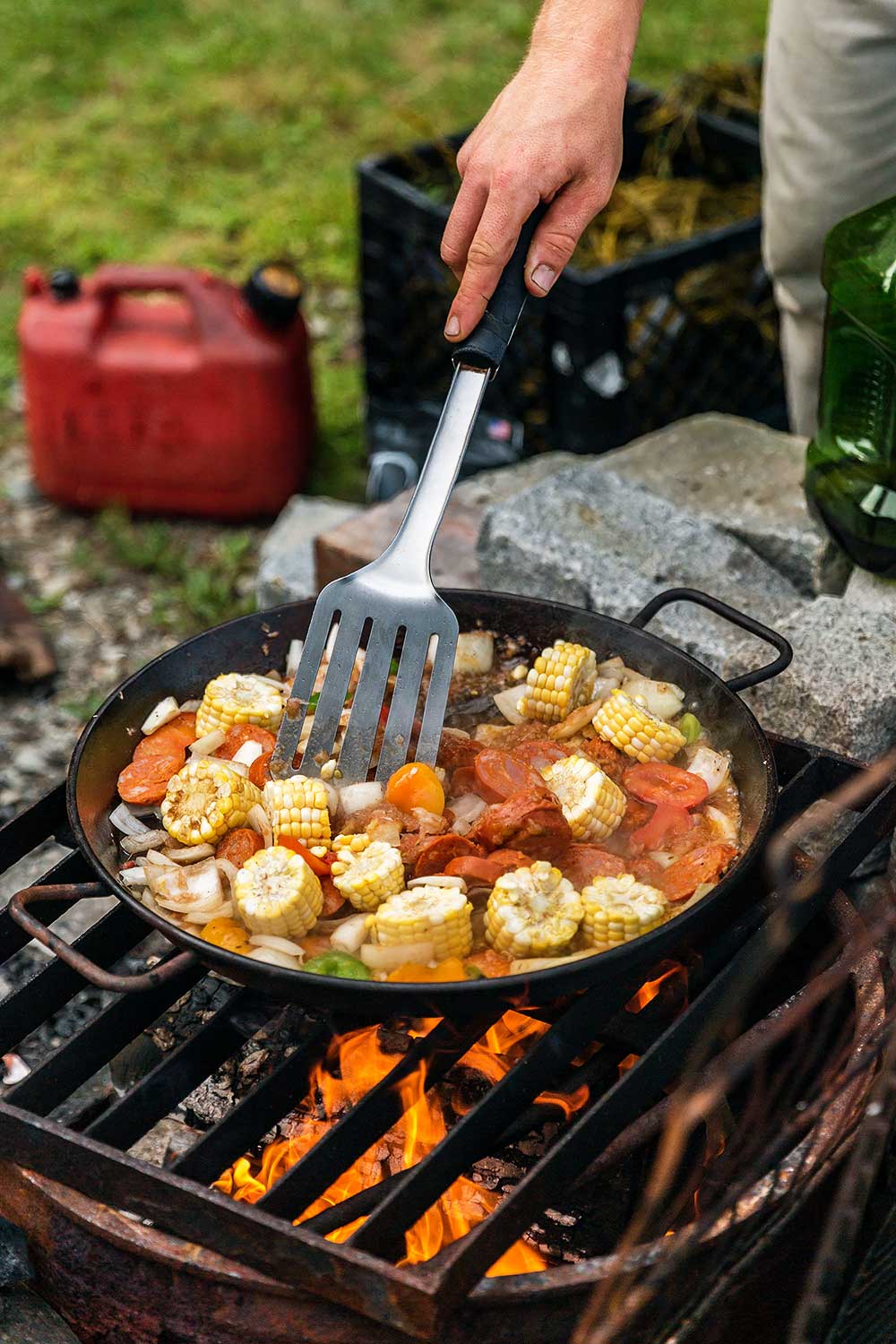 Nights were spent anchored somewhere conducive to swimming, paddle boarding, row boating, or sailing on the Iolaire, an adorable baby schooner that travels with the Riggin.
The highlight was definitely the first night, when we ferried to nearby Warren Island State Park for a traditional lobster bake.
Have you ever done a lobster bake? Picture soft-shell lobsters and corn on the cob heaped into a bucket over an open fire, while piles of fresh seaweed form a "lid" to steam the food.
Besides yielding great photo opportunities, the lobster bake was simply great fun and incredibly delicious. We also had fire cooked paella and roasted S'mores added to complete the feast!
ADVERTISEMENT
---
---
6. What Type of Traveler Would Love a Maine Windjammer Cruise?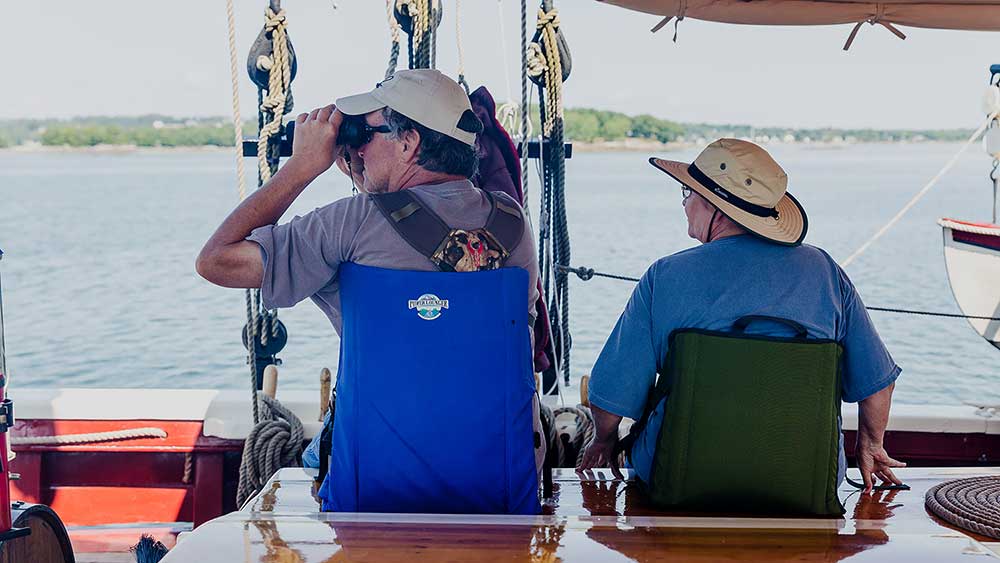 As previously hinted, travelers who enjoy the great outdoors and don't mind "roughing it" are perfectly suited for the sailing vacations New England has to offer.
Enjoying great food (I promise, I'm almost there!) and savoring the breathtaking views of water, pine, and sails were the undisputed highlights of my journey.
If life's simple joys like these are your cup of tea, then I'd say you have a great vacation brewing ahead of you!
Read more:
An Essential Maine Packing List
ADVERTISEMENT
---
---
7. How is the Food?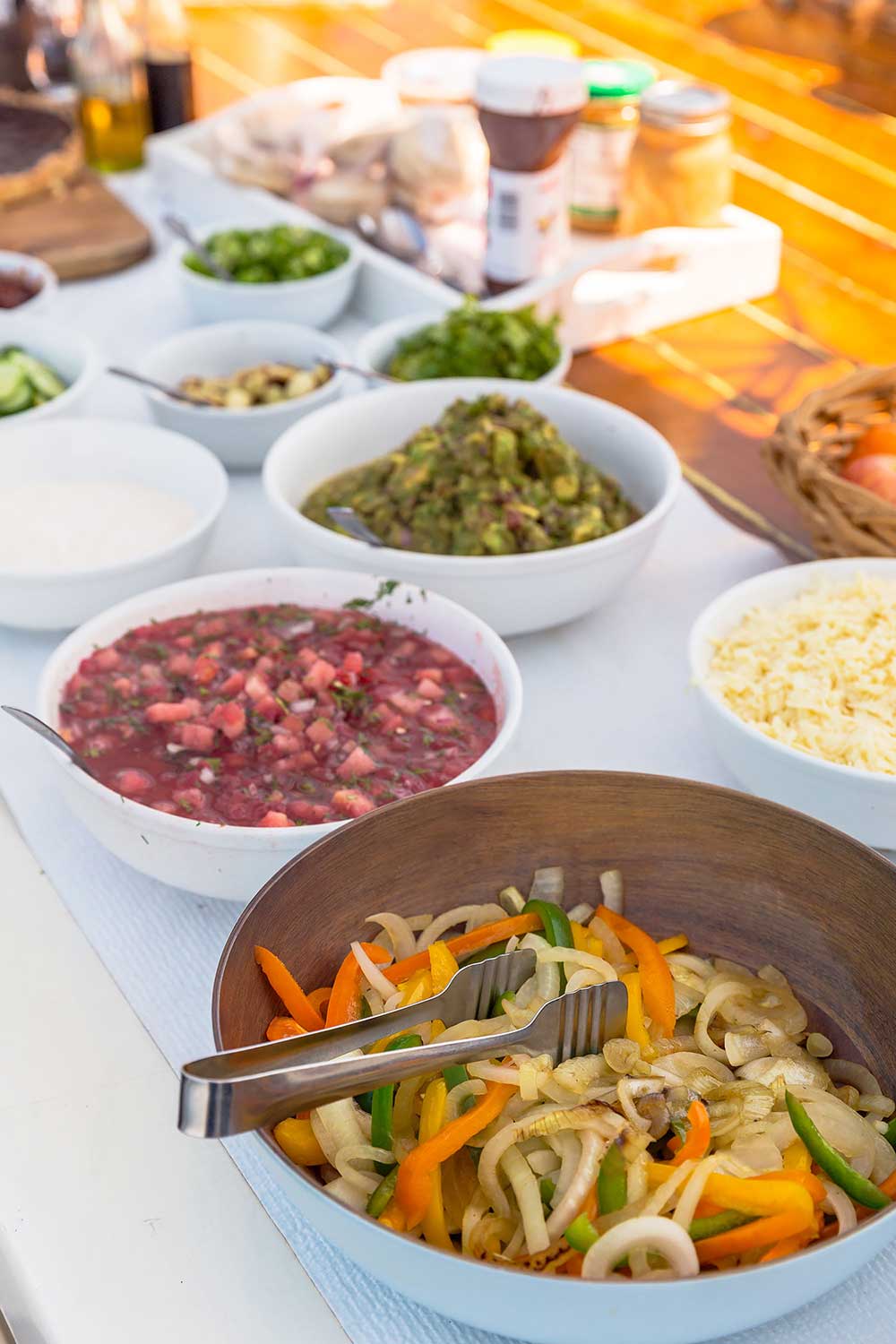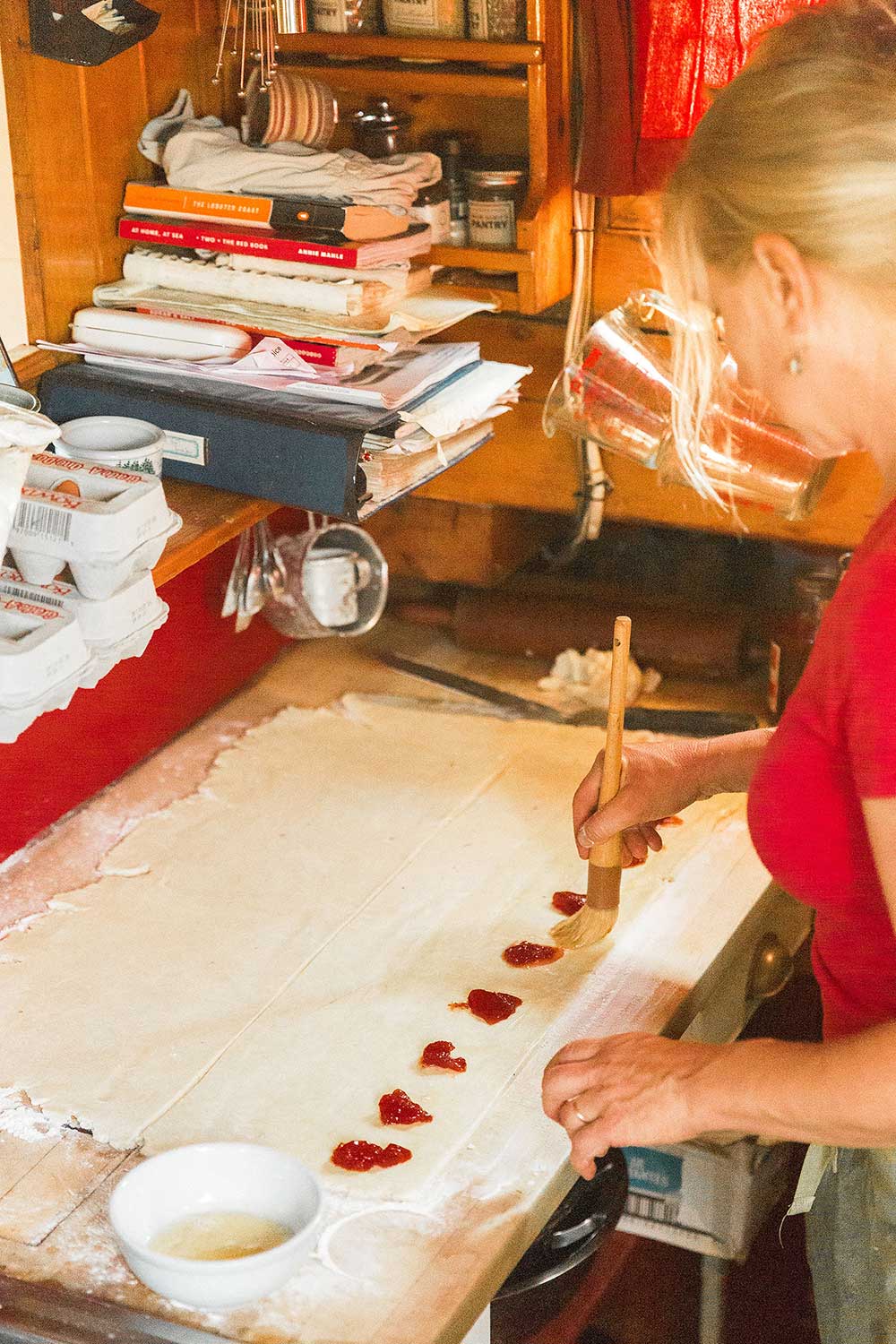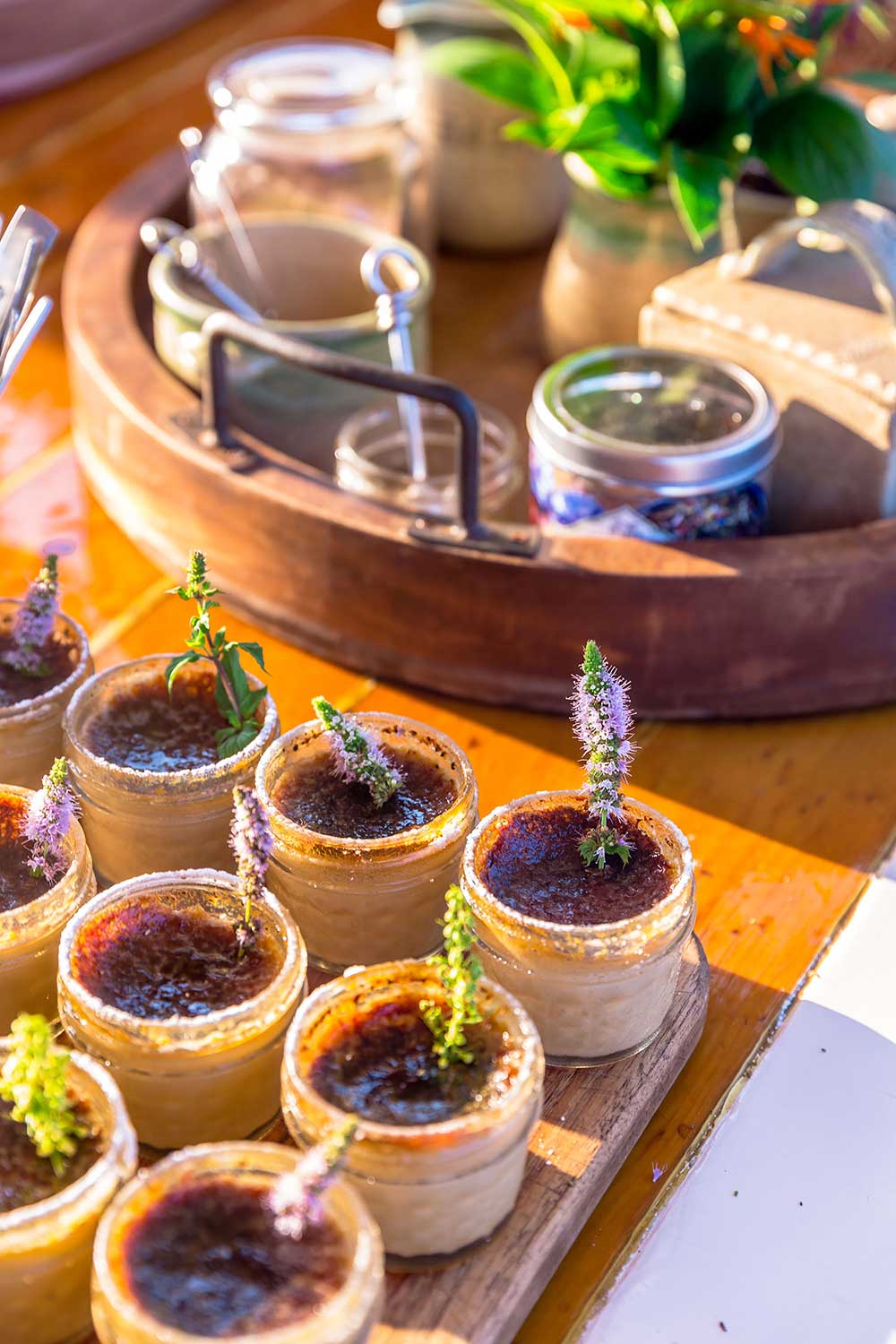 Simply put, I could sail on every schooner throughout the Eastern seaboard and not enjoy food as delicious as that served by Captain Annie.
A restaurant-trained chef who has published 3 cookbooks and often writes about food on her blog, Chef Annie takes a wood-burning stove, fixed water supply, and no electricity and from these ingredients whips up magical feasts.
ADVERTISEMENT
---
---
Samples from our delicious menu included fluffy pancakes (including a vanilla-bourbon cream with which I was absolutely obsessed), freshly-rolled Stromboli, baked Scottish salmon, and braised prime rib.
Many of the side and main dishes incorporated locally harvested ingredients, and this authenticity – combined with Chef Annie's infectious passion for food – made for a revolving door of unforgettable meals.
Plus, there was always plenty of food for seconds or even thirds! We left with a copy of Annie's At Home, At Sea cookbook to try to replicate even a fraction of her incredible cooking skills.
ADVERTISEMENT
---
---
Well, that's it! Hopefully you learned a little more about Maine windjammer cruises, and, if you still have any questions, ask us in the comments!
Visiting Maine – Trip Planning Checklist
Road Trip | We rented a car for our 10 day road trip. It ended up being a great and cost-effective way to explore Maine, as our hybrid Volvo XC 60 really maximized every mile of the 800 mile route. We only had to fill up on gas twice! Check the latest deals on car rentals here.
Accommodation | Maine has some beautiful boutique hotels along its popular coastal towns. Summer is peak season in Maine, so book hotels in advance to save, or check here for last-minute deals. Alternatively, get a fun group together and rent a house on AirBnB for a slightly more budget friendly option.
Insurance | Lastly, be sure to visit Maine with travel insurance. Whether you get injured and need to be hospitalized, or your phone gets stolen, travel insurance will help when you need it most. Get a quote for your trip here.
You Might Also Enjoy:
Maine Vacation Planning Articles
A Classic Maine Road Trip: Lobsters, Lighthouses & Coastal Views
What to Wear in Maine: The Ultimate Packing List
Coastal Maine
Our Windjammer Cruise Sailing Experience: J&E Riggin Review
7 Things to Know Before Joining a Windjammer Cruise
Portland
Follow me @Sher She Goes on