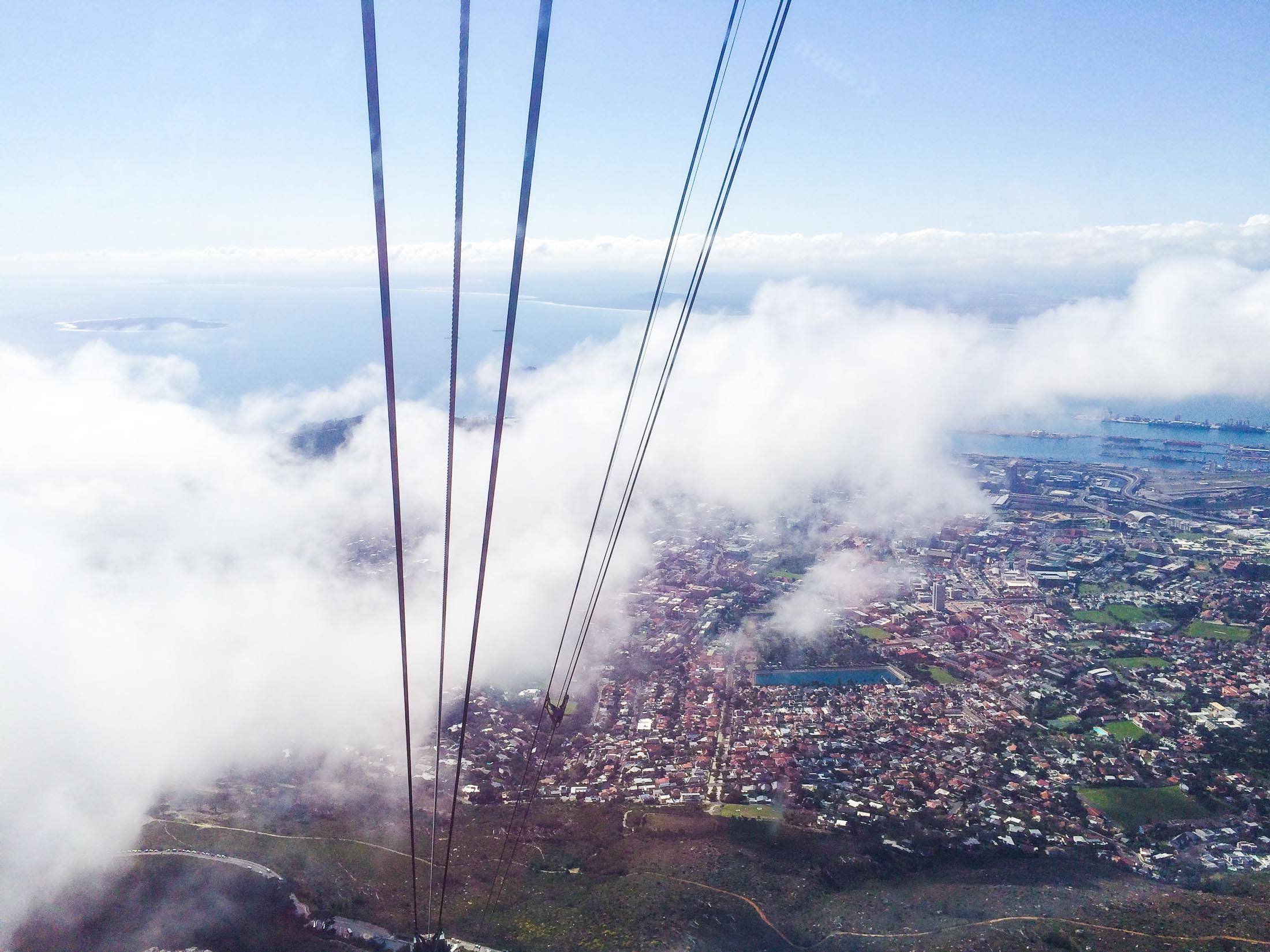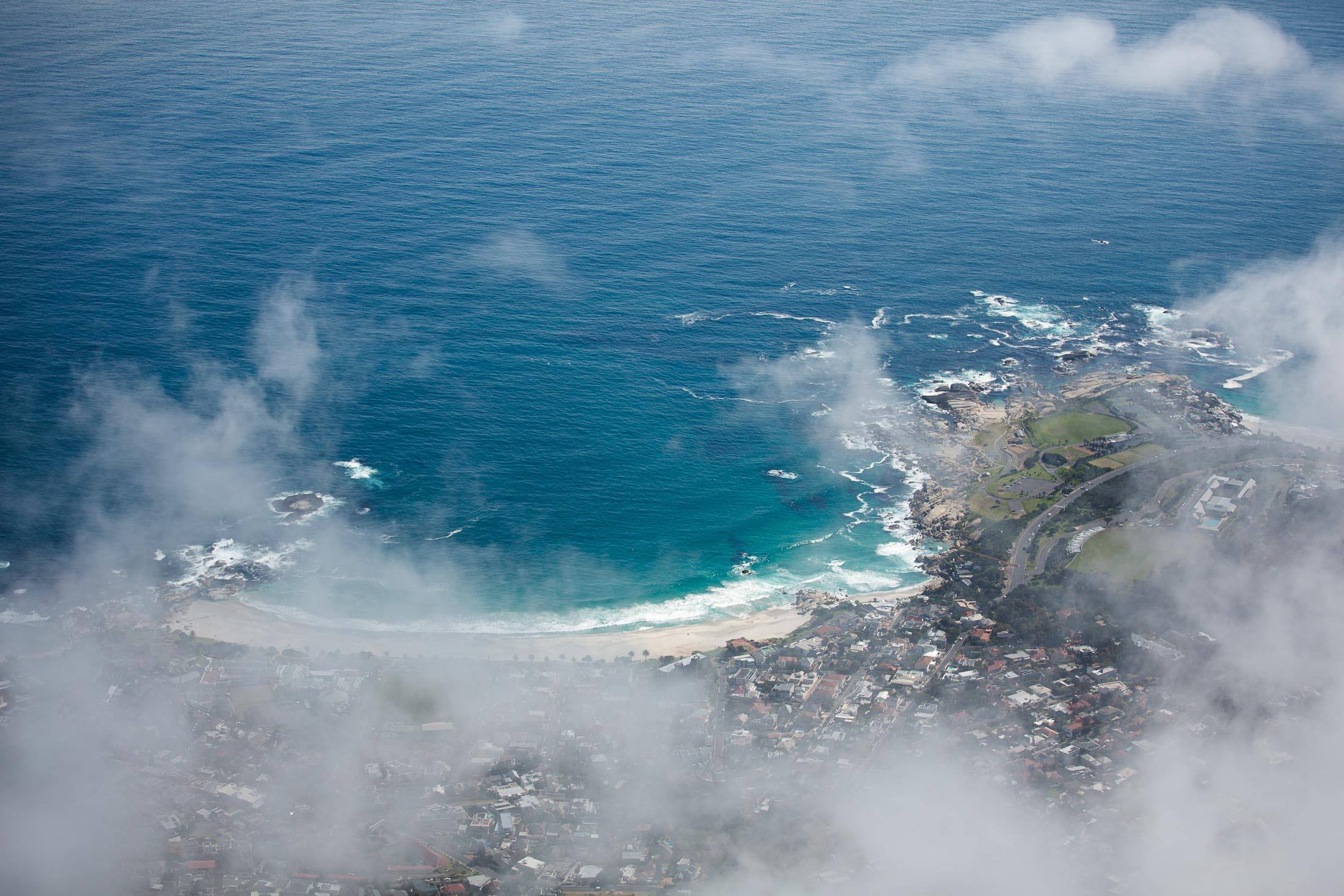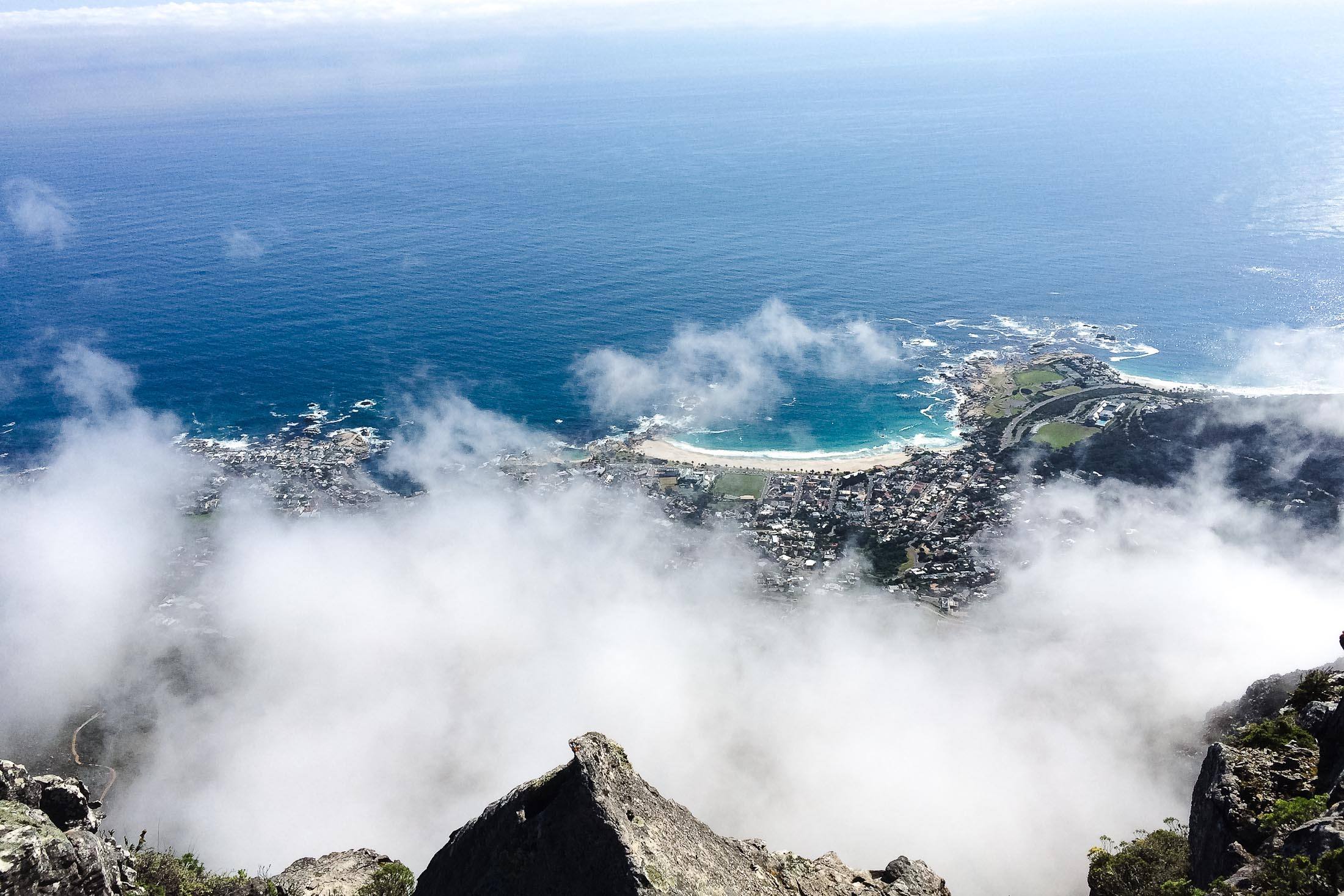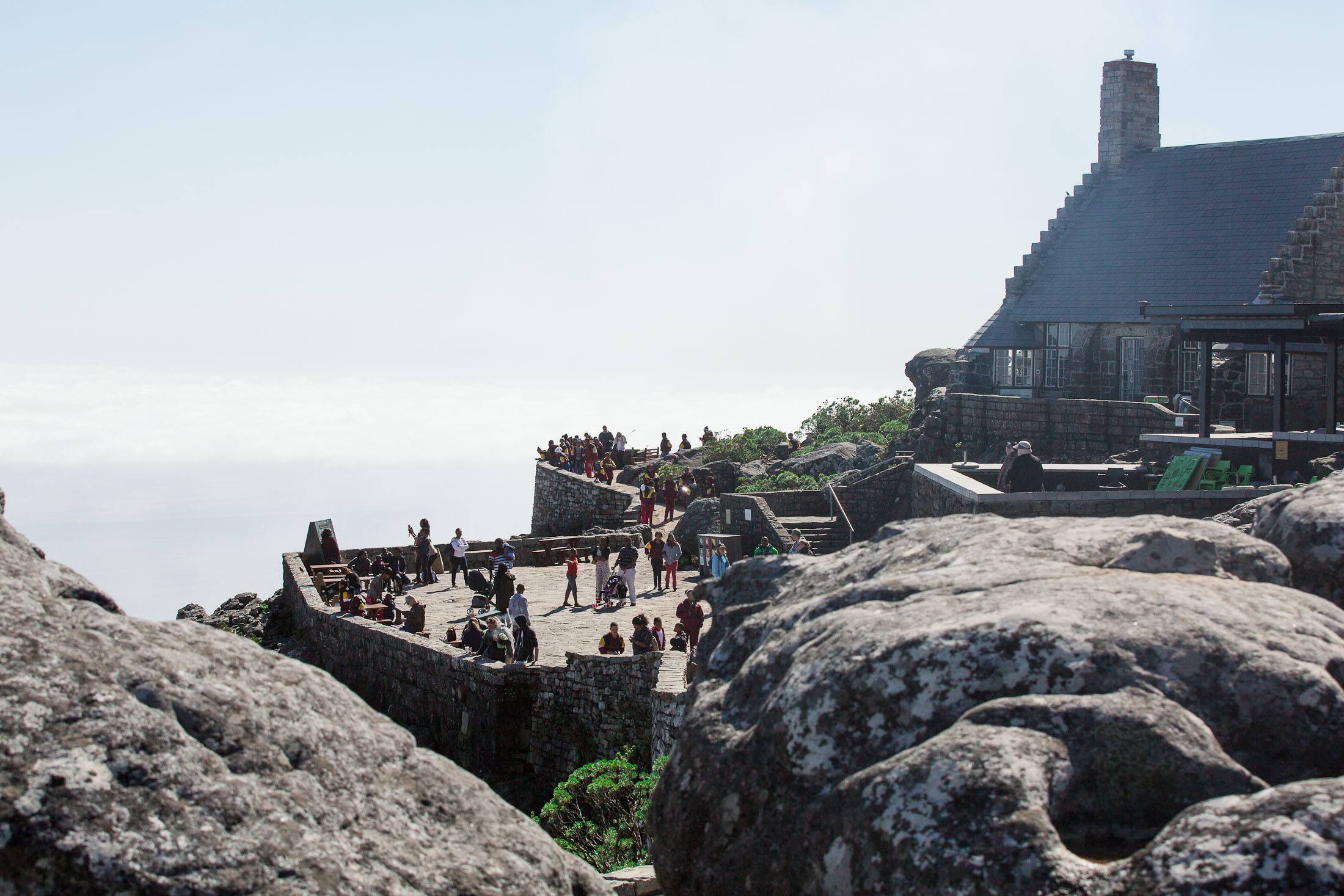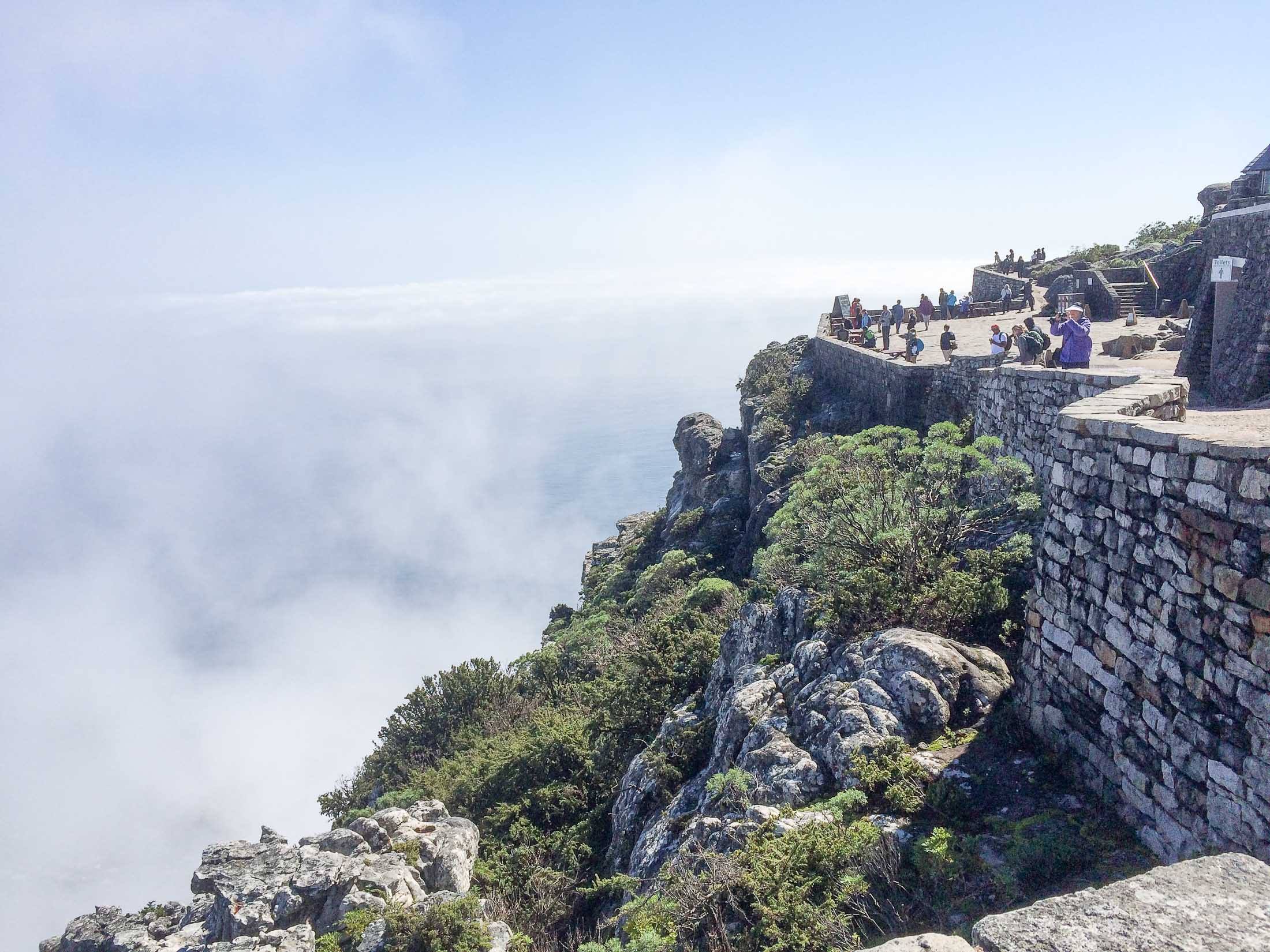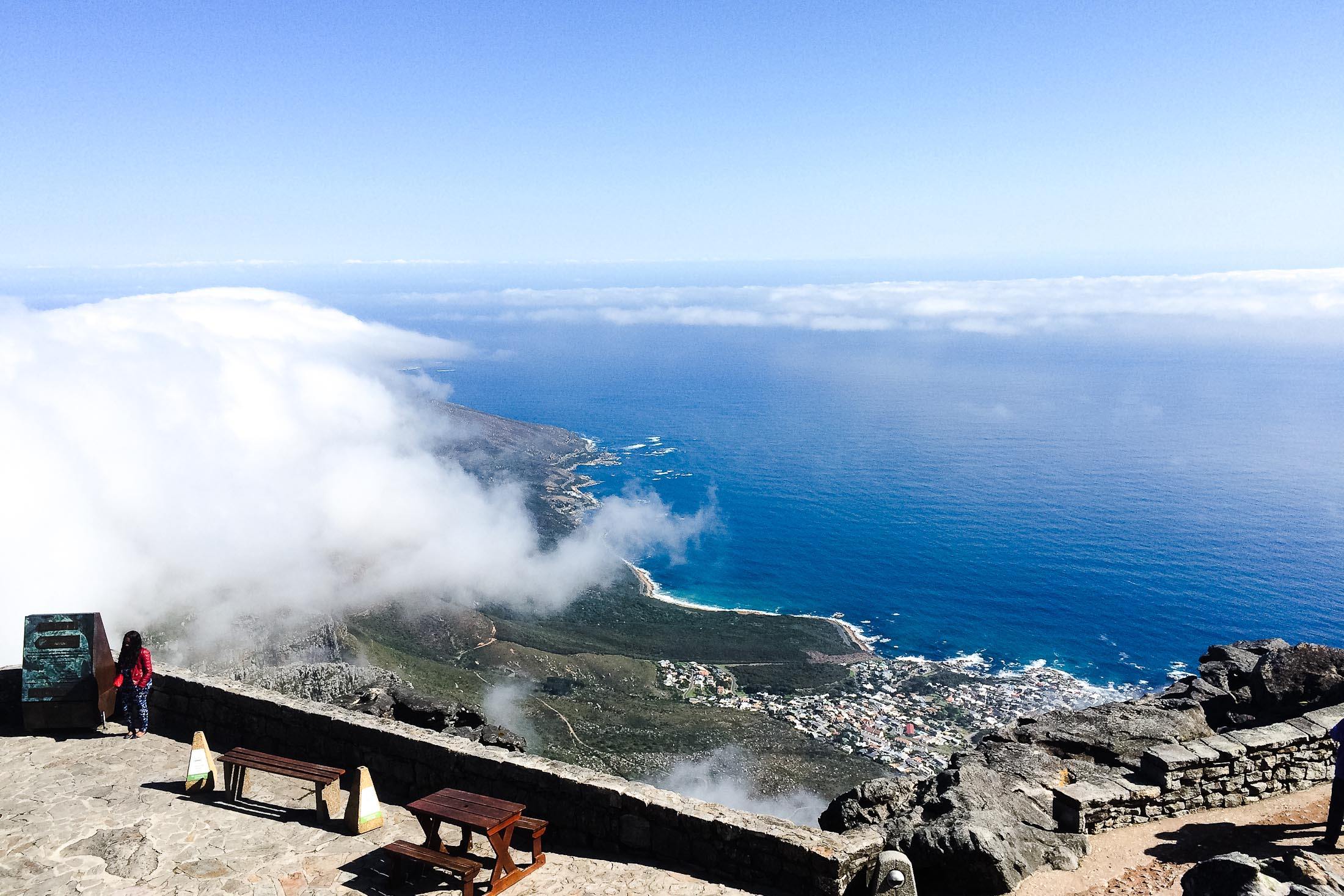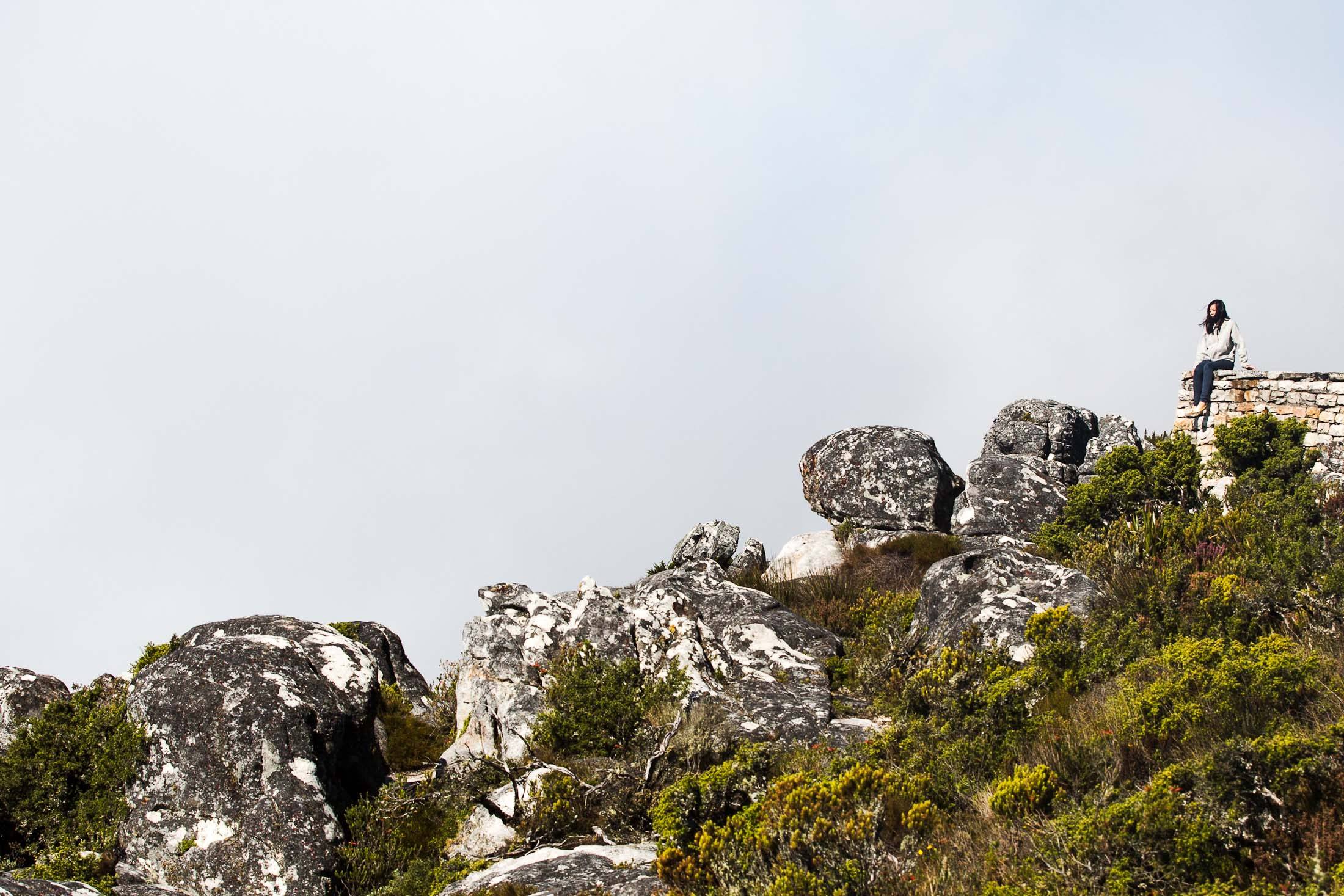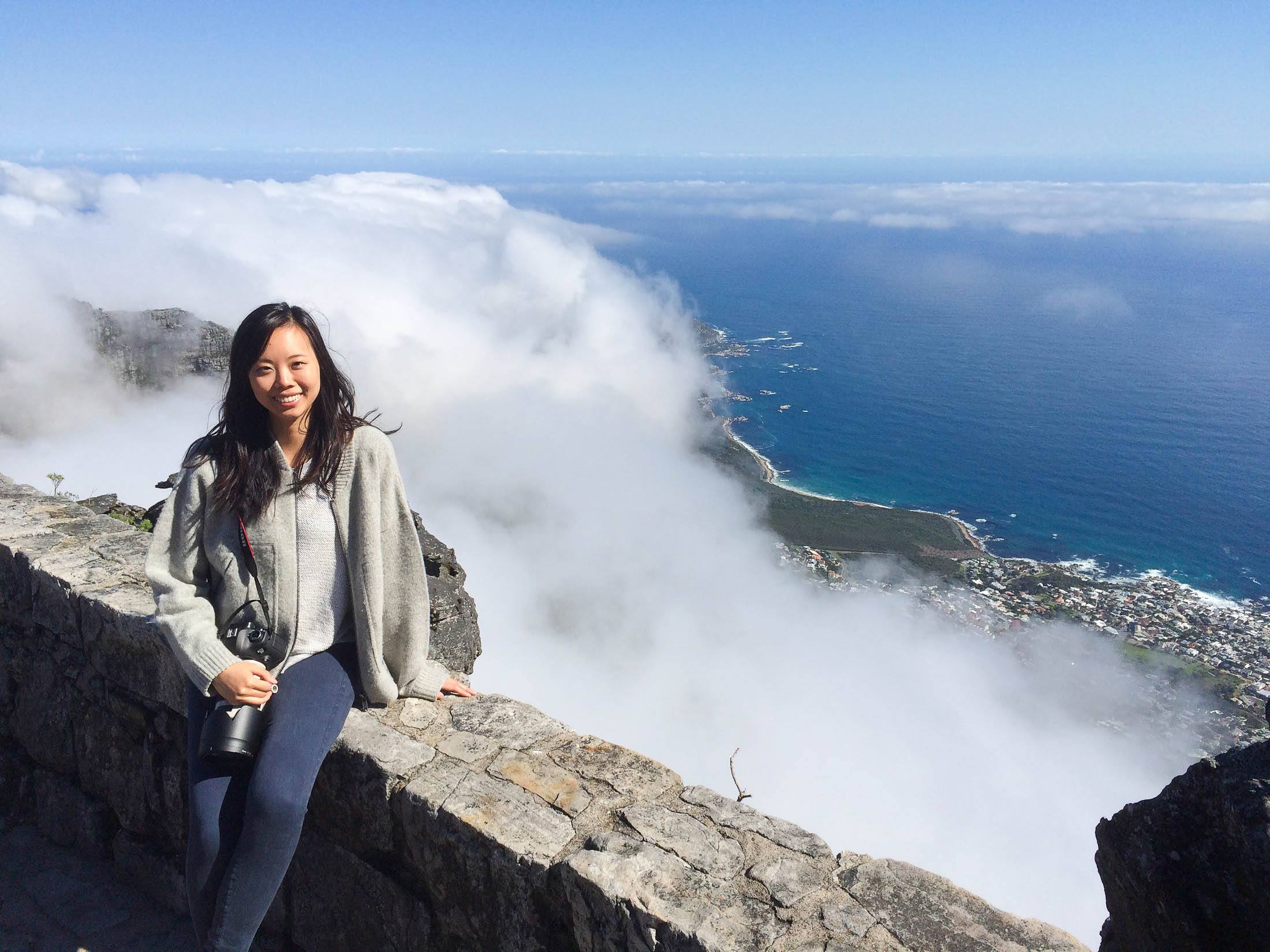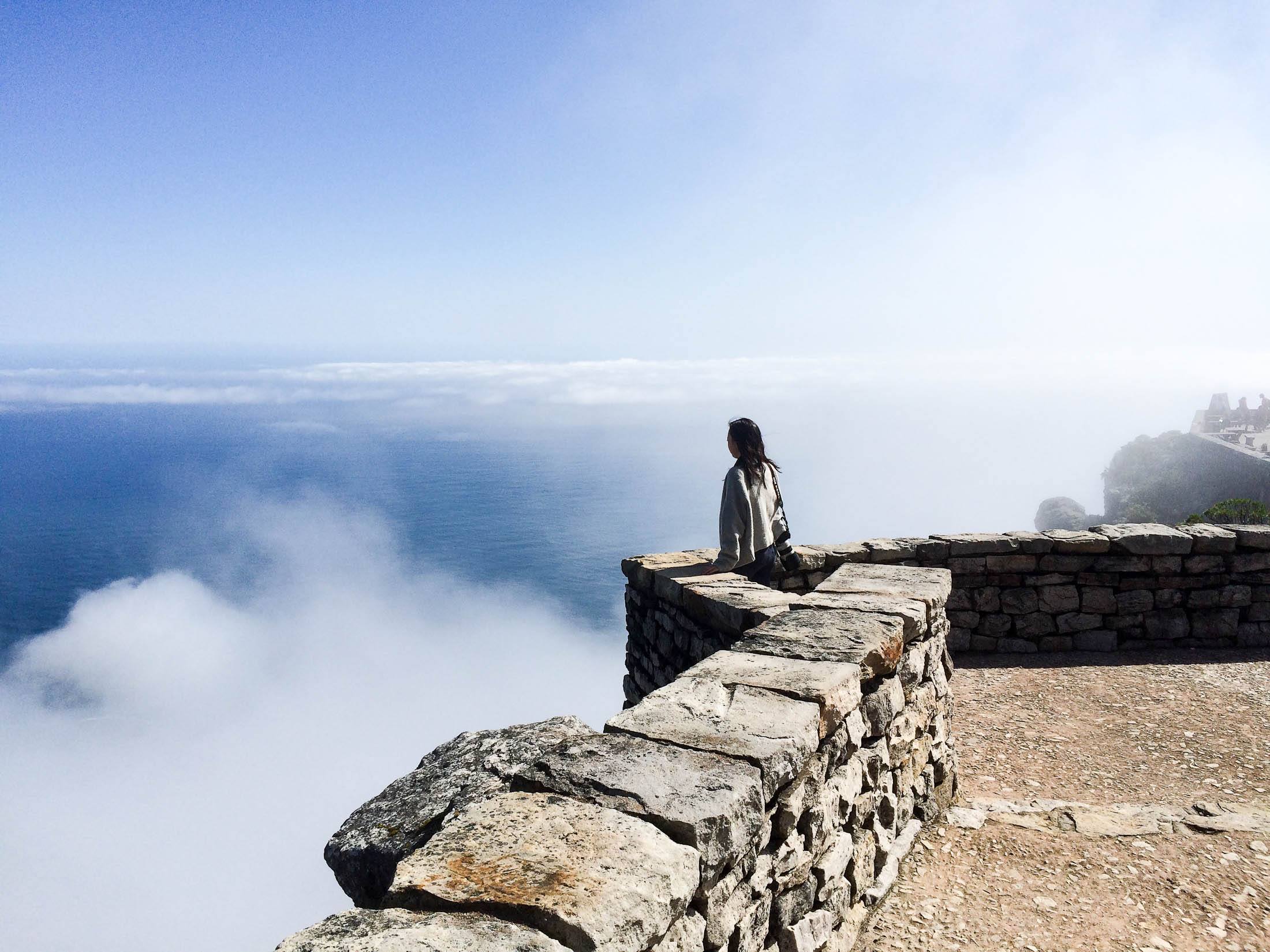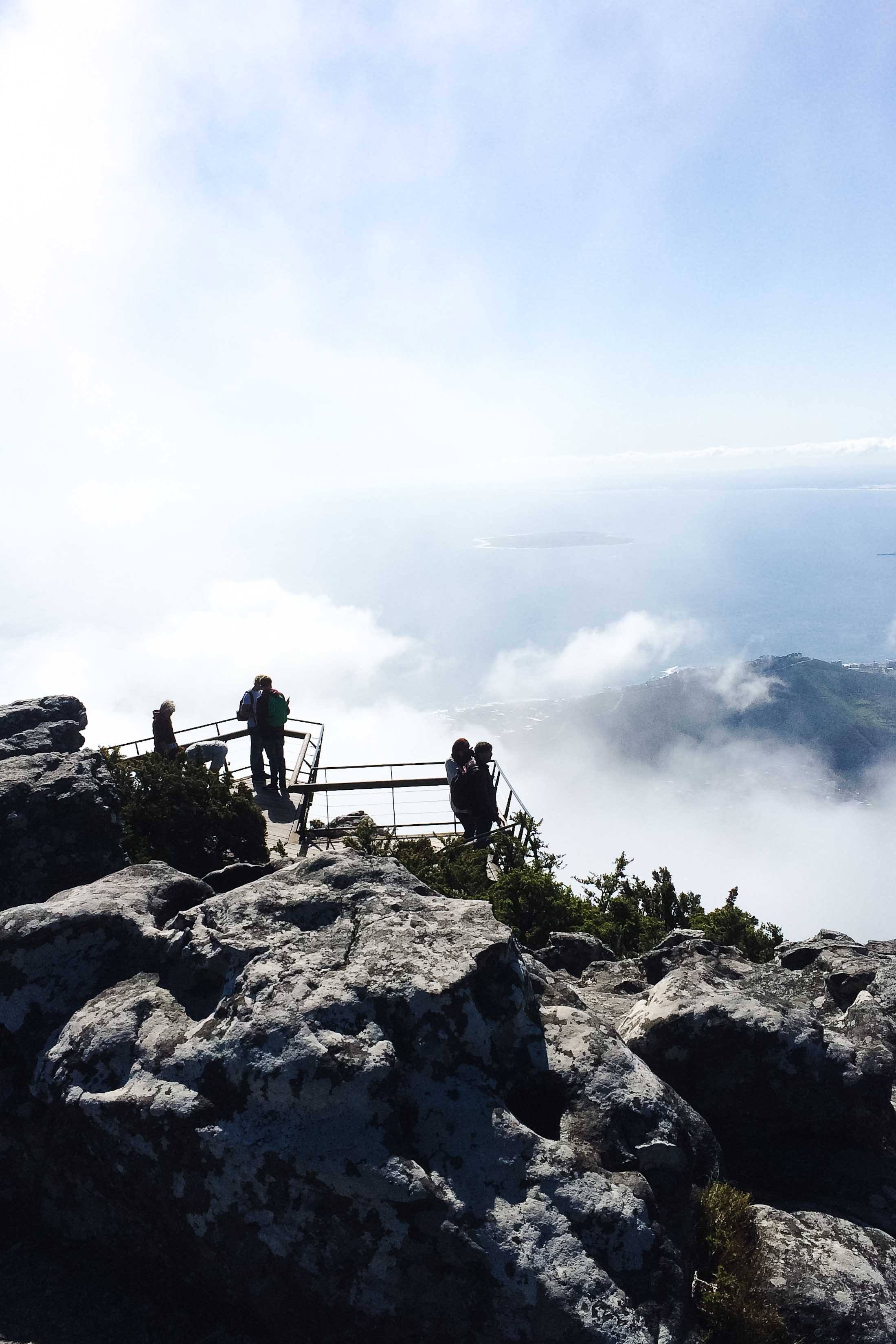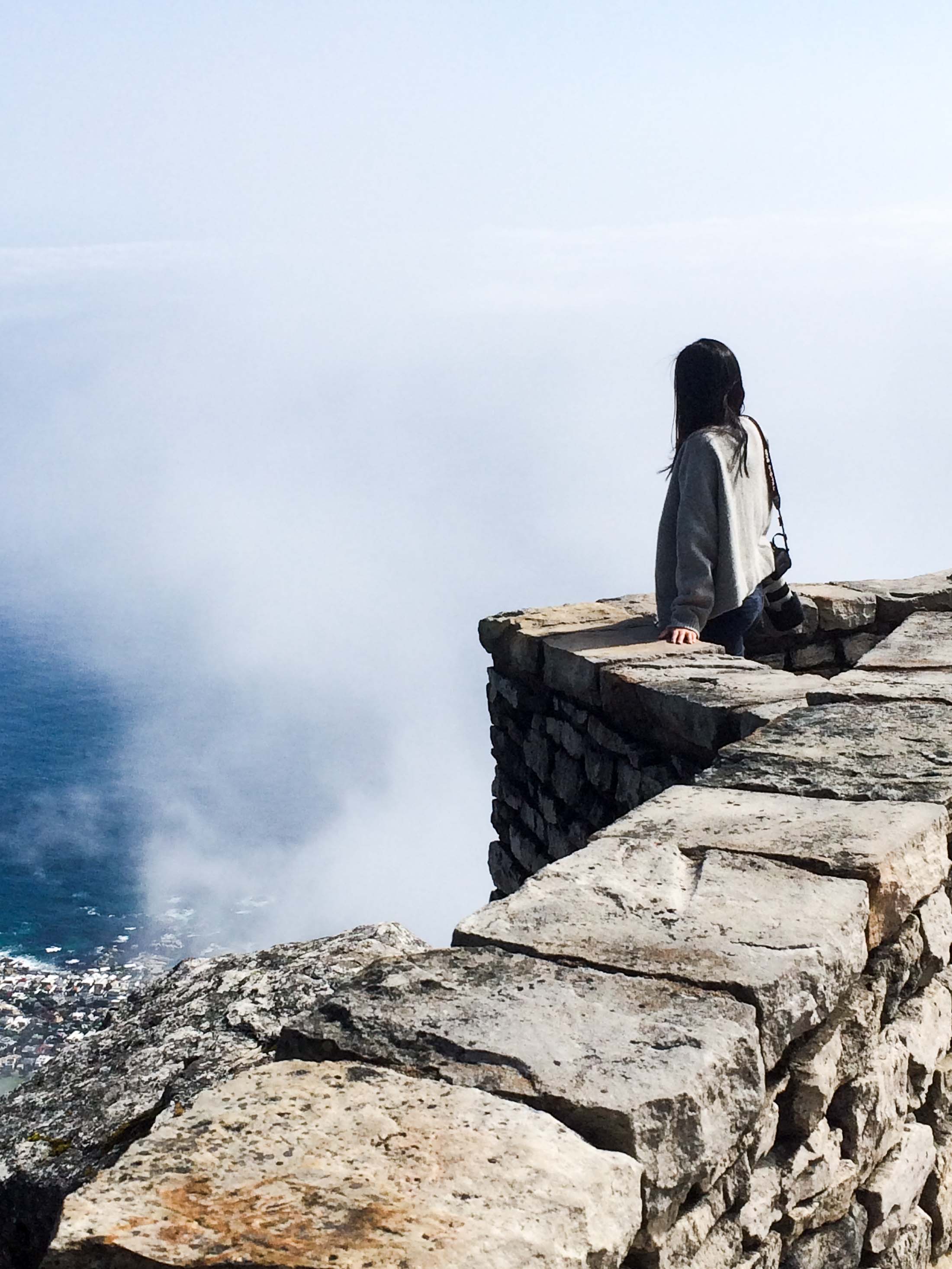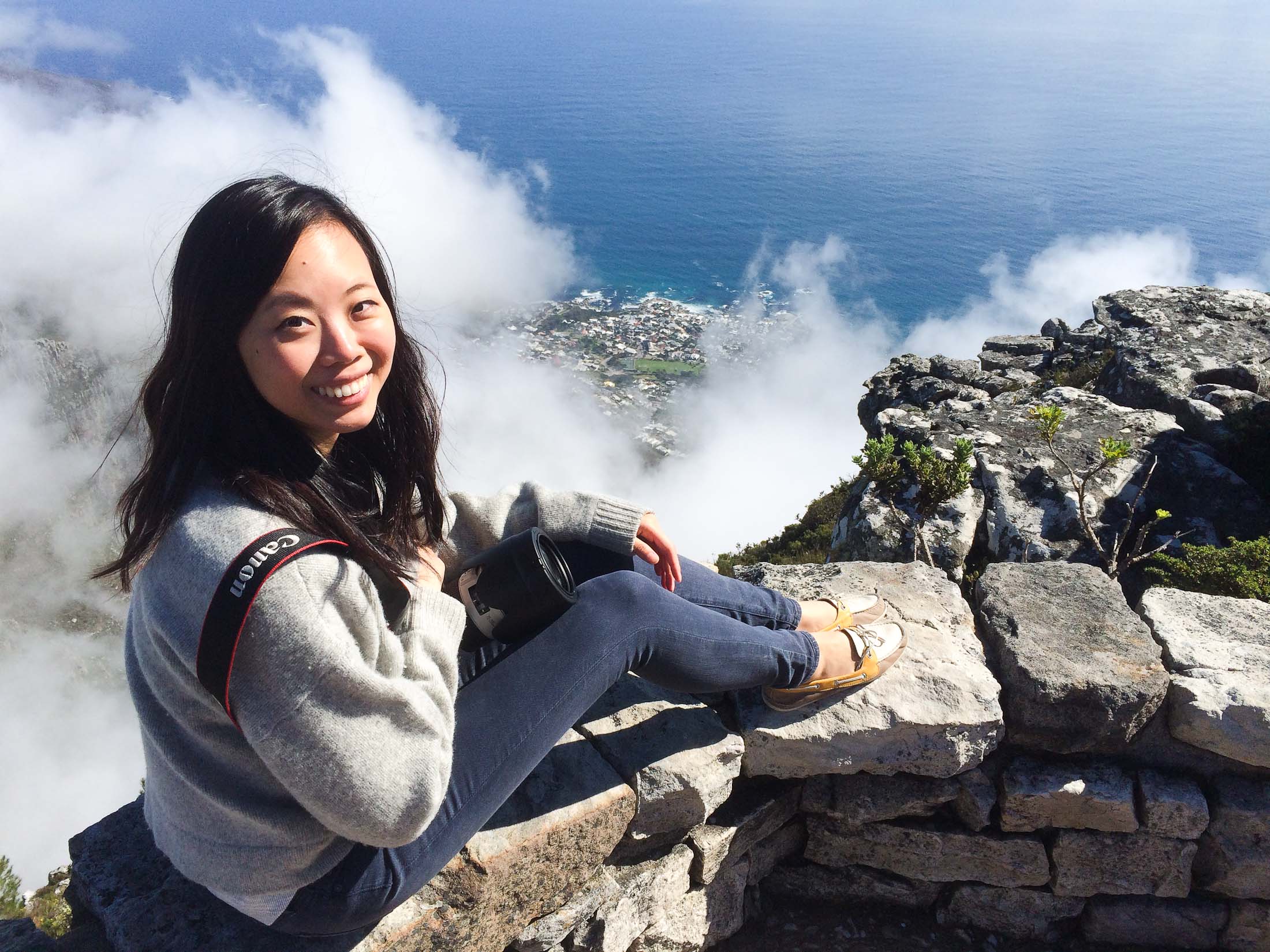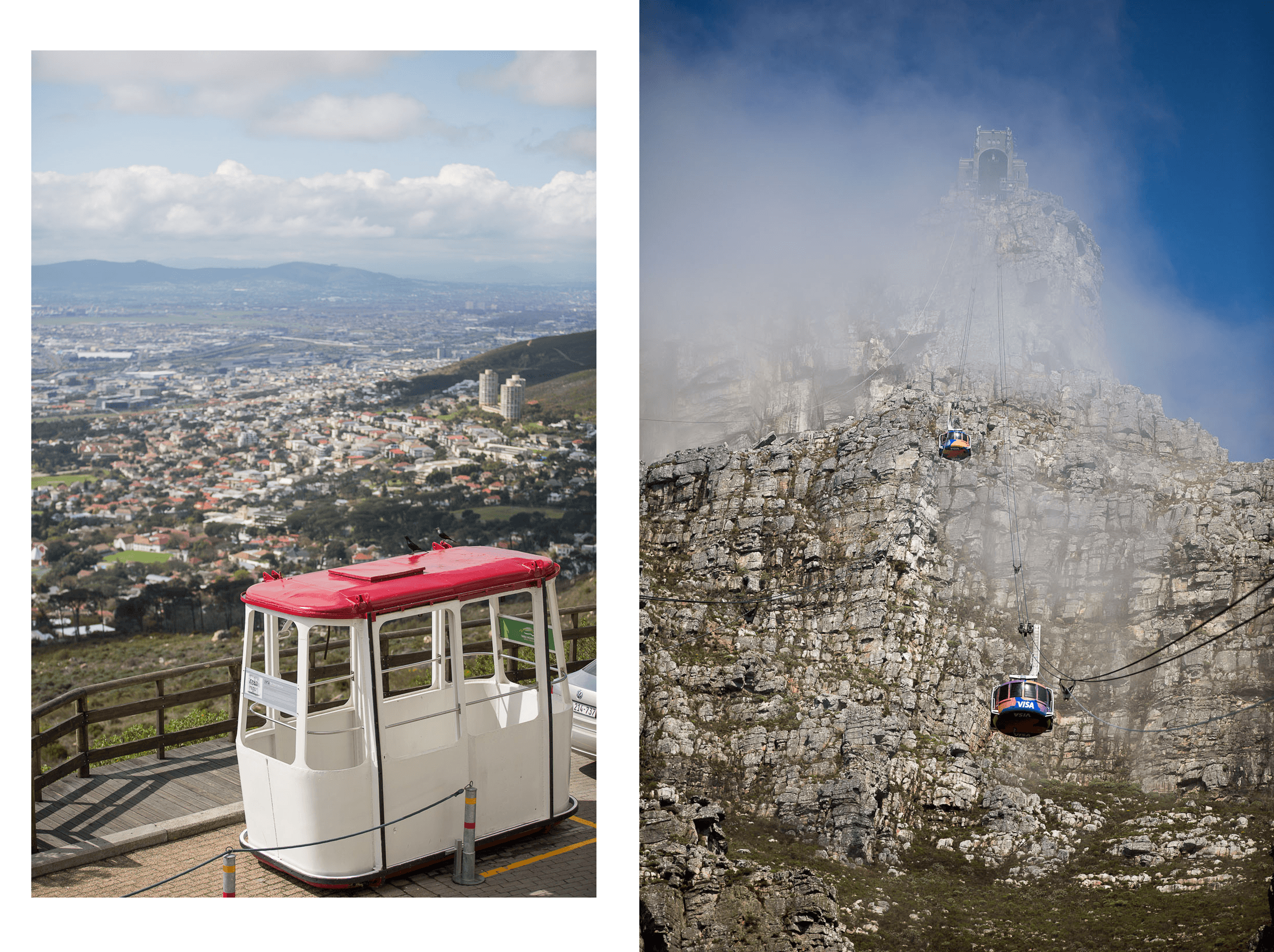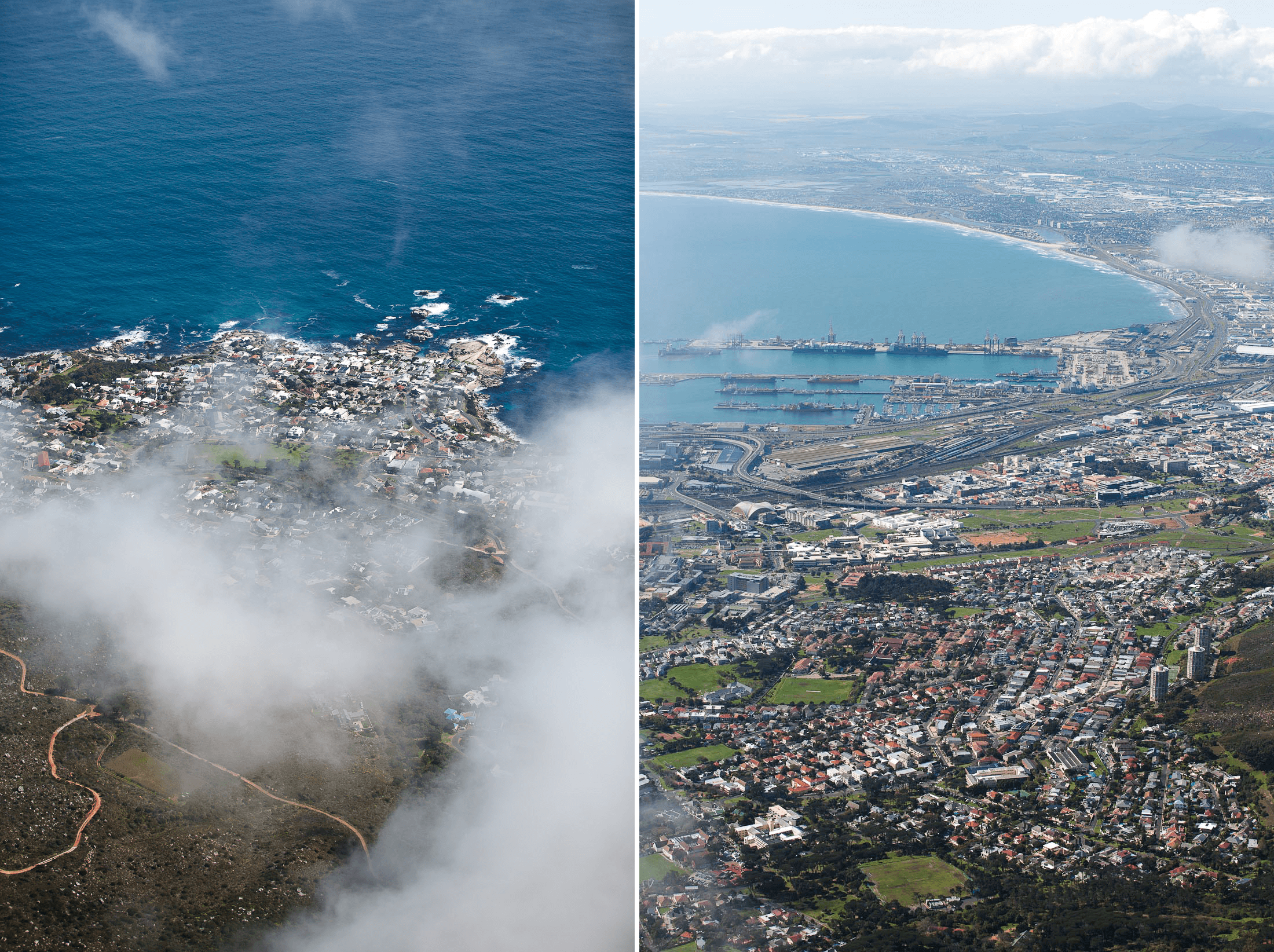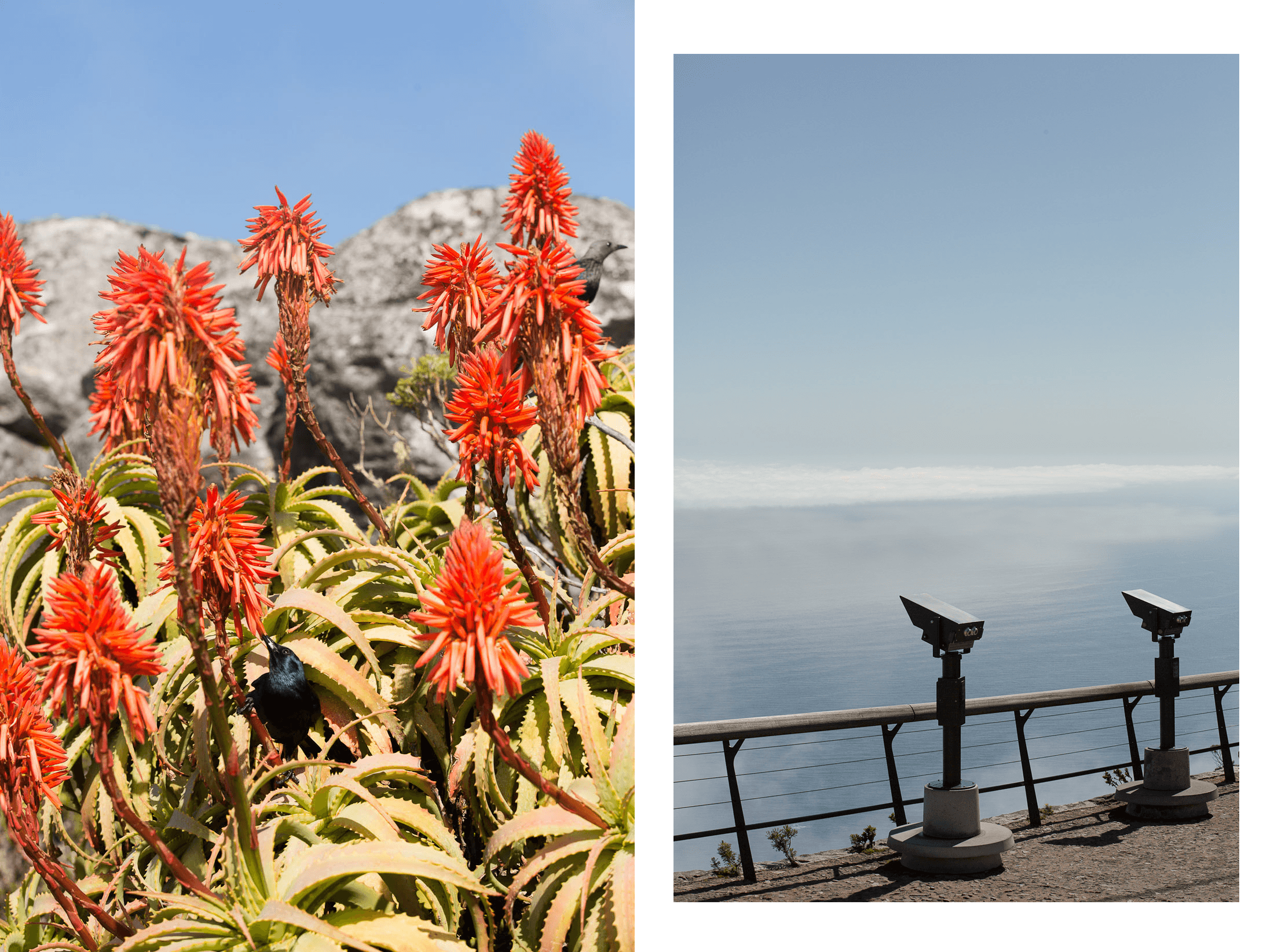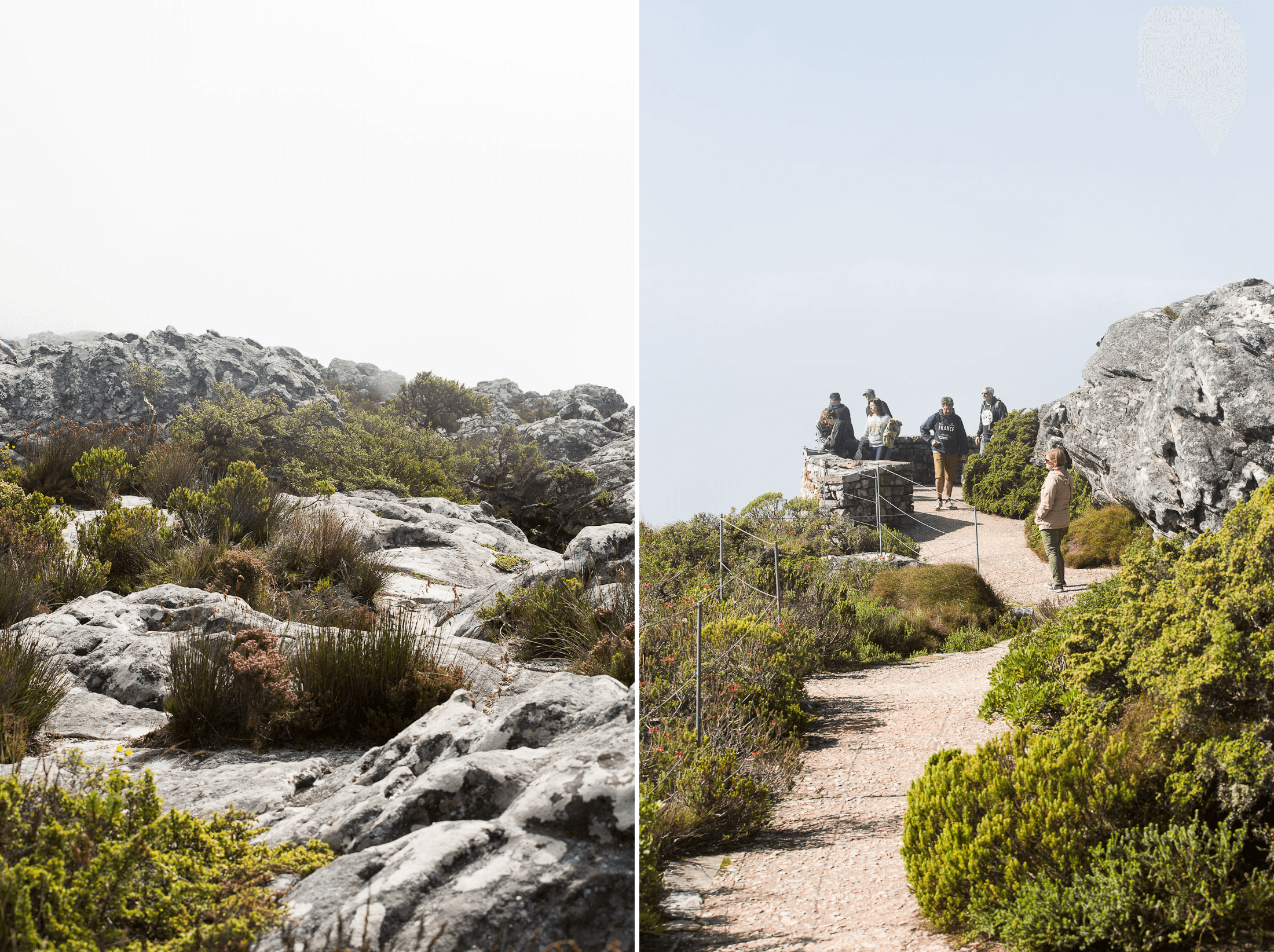 Table Mountain is Cape Town's most iconic landmark yet ironically, quite shy. The flat topped mountain (which looks like a dining table) is often hidden beneath the clouds, under its "table cloth" so to speak, and so I wondered if I'd have a chance to see the mountain during my brief stay in Cape Town.
Fortunately, luck and the sun were on my side and one afternoon we raced to catch the cable car to the mountain top before the clouds could pull in. The cable car itself is a convenient, quick way to reach the peak. Each car holds about 65 people and the inner platform rotates, so that no matter where you stand you get a 360 view as the car ascends the mountain. It's quite cool!
Alternatively, you can choose to hike the mountain as well. It's quite popular for both tourists and locals and there's a variety of trails for different levels of difficulty. Take Platteklip Gorge if you're looking for a straight upward climb (~1-3 hours) from the center, or head around back to take Smut's track, which begins at the beautiful Kirstenbosch Botanical Garden and up via Skeleton Gorge.
Once I got to the top of Table Mountain, I was surprised to see lots of plants and flowers. The mountain is quite high up and you get a beautiful, albeit windy, view of the city and beaches below. The clouds shift constantly so a beautiful view one minute quickly becomes cloud soaked the next. The mountain itself is also quite large and a full journey along the circle top will take approximately ~1.5 hours via the walking paths. There's also tons of nooks and crannies to get you closer to the edge, should you wish, and plentiful viewing decks.
Cape Town in general is a very beautiful city and I noticed the locals are REALLY keen on their plants. There's over 2,200 different species of plants on Table Mountain and 1,470 flower species! I had a great time at the peak and definitely recommend a visit, no matter how you choose to ascend!
Check out Christine's photos of Table Mountain here!