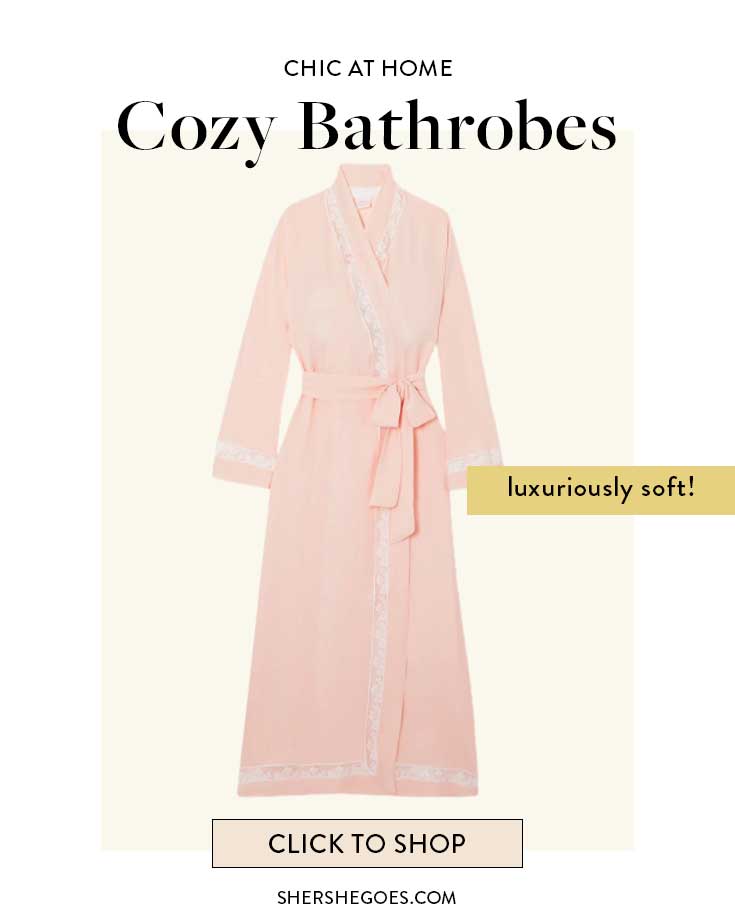 The Best Women's Bathrobes 2020
I think of bathrobes the same way I think of all those random automatic massage products you find in Brookstone or random airport gift stores.
Sure, it might seem like an extravagant expense at first.
But, once you buy it, the only thing you find yourself doing is kicking yourself for not buying it years before!
This, my friends, perfectly describes bathrobes.
Plus, with the pandemic forcing us to stay in our homes more than ever, there's no better time to check out the best bathrobes for women than right now!
ADVERTISEMENT
Pin this article to save it for later ⇟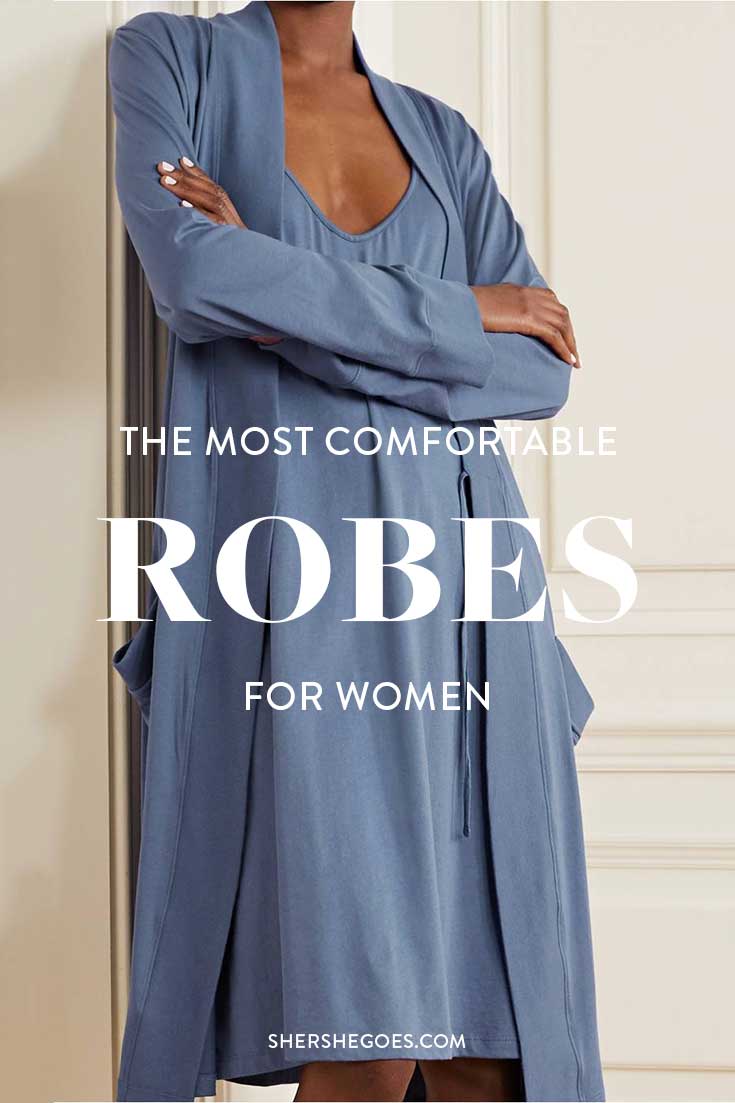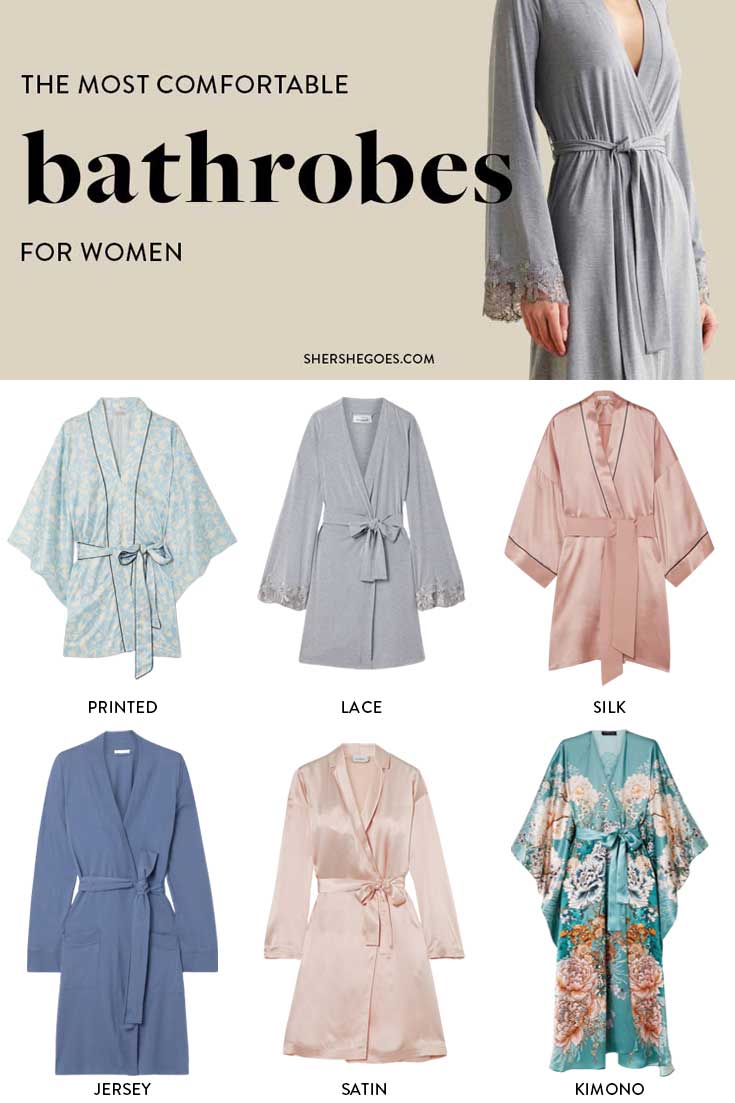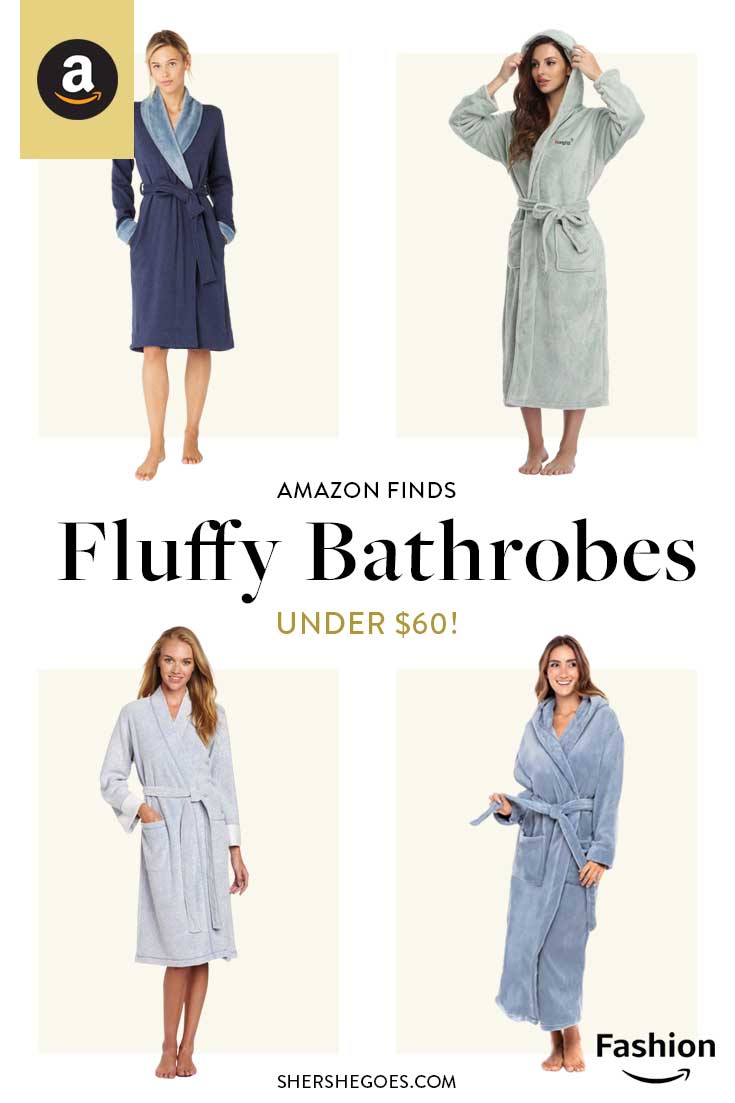 Best Robes for Women
There are a couple brands in particular that strike the right balance of plush and durable. Below, we've chosen our favorite styles that will change the way you feel around the house!
Best Bathrobe Brands
Keep reading for reviews of each!
ADVERTISEMENT
---
---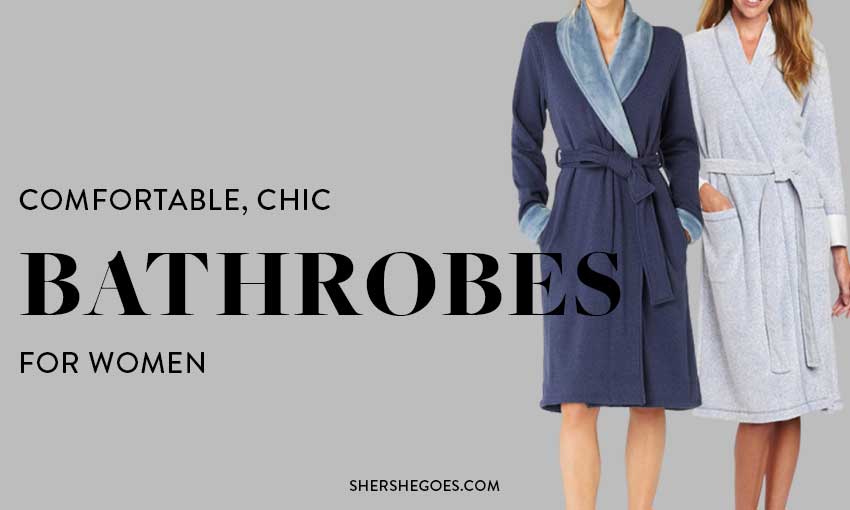 Best Bathrobes for Women
Best Fleece: Vera Bradley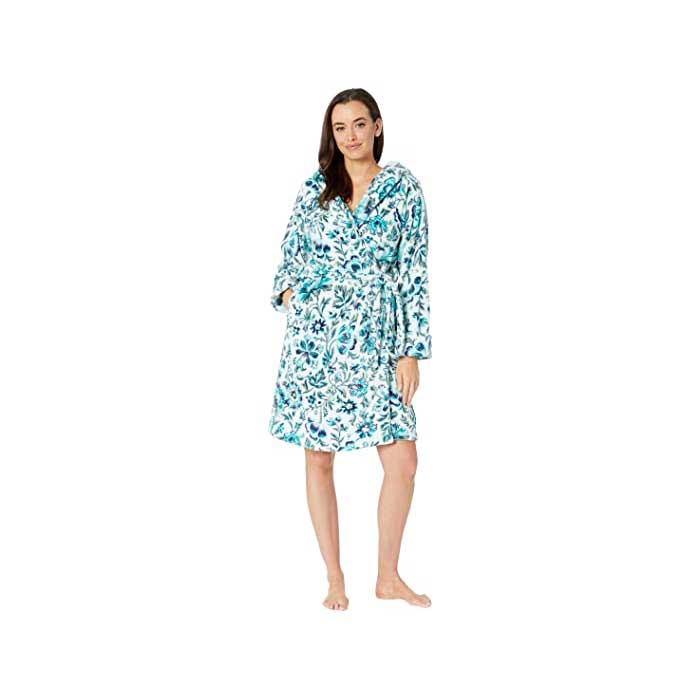 While thinking of the bathrobes might call to mind images of plush satin or silk, the Vera Bradley Robe proves that a lightweight fleece robe can be just as comfortable!
Made with 100% polyester and a buttery soft fleece lining, the Vera Bradley robe also delivers with its shawl collar, detachable self-tie belt, and adorable floral print!
---
Best Value: Ralph Lauren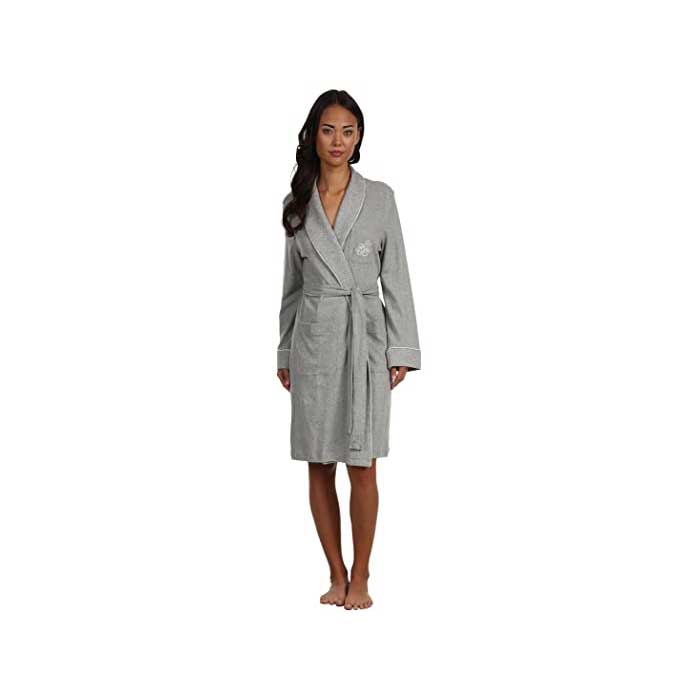 As you might expect, the best bathrobes for women can easily run into the hundreds of dollars.
That's why, at under $70, the Ralph Lauren Quilted Robe is easily the best value among women's bathrobes.
The Ralph Lauren robe is made from mostly cotton, giving it super soft comfort.
Meanwhile the quilted shawl, embroidered logo, and interlocking knit pattern are sure to impress whoever is lucky enough to see you wearing this gorgeous robe!
ADVERTISEMENT
---
---
Best Texture: Natori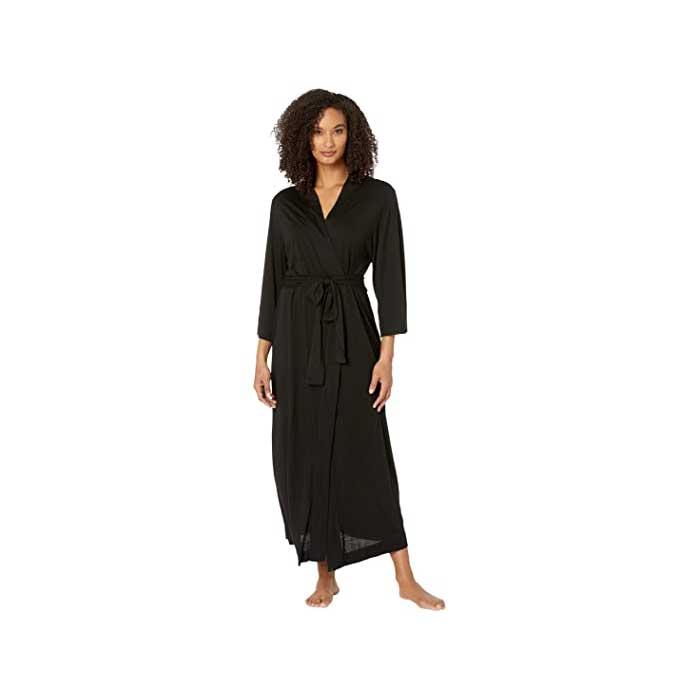 If the name sounds familiar, "Shangri-La" was the name given the Himalayan utopia found in British author James Hilton's 1933 novel Lost Horizon.
And, while I'm not certain Hilton went to this level of detail on what the denizens of Shangri-La wore, I think it's a safe bet he imagined them all wearing something like the incredible Natori Shangri-La Robe.
While the straight hemline and cute cinch provided by the detachable waist tie, this is one chic robe! Plus, side seam pockets and the three-quarter length sleeves enhance the cozy factor.
But my absolute favorite thing about this bathrobe is that it's mostly made from modal, a natural cellulose fiber that's up to 3 times softer than cotton!
Who needs a boyfriend to cuddle when they have this bathrobe?
---
Best Plush: UGG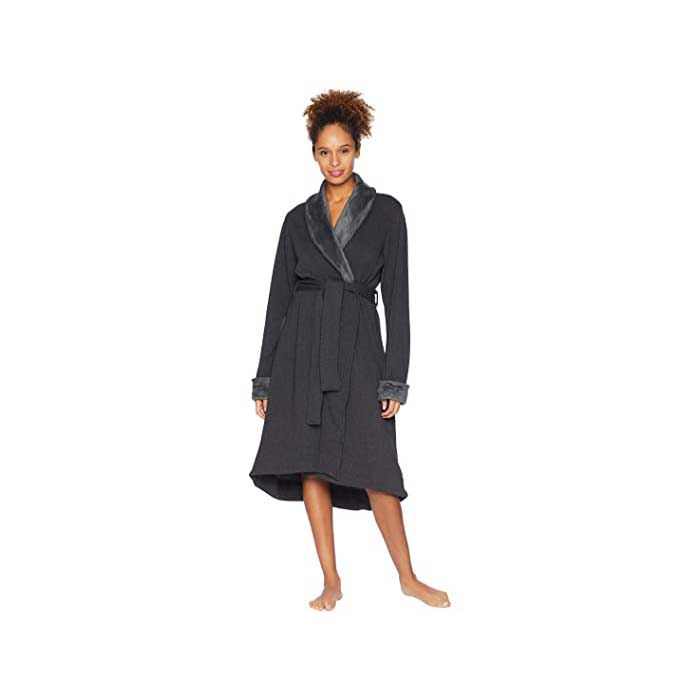 I'll be honest, I never thought I would use "UGG" and "best bathrobes" in the same sentence.

Then again, I never thought I'd live through a global pandemic, but here we are!
UGG expanded from it's soft and fuzzy shoes into plush bedding and home goods, and the UGG Duffield II Robe makes it easy to see why!
Among plush bathrobes for women, few are more comfortable than the Duffield II robe. Here's why –
It features a fuzzy trim, super soft cotton-blend fabric, and enough plush comfort that you'll never need to look for another bathrobe!
ADVERTISEMENT
---
---
The Best Quality Bathrobes for Women 2020 – Summary
To summarize, here are our favorite brands for women's bathrobes!
ADVERTISEMENT
---
---
Shop Women's Robes
---

ADVERTISEMENT
---
---
Read More in my cozy at home series:
Loungewear
Amazon Fashion Finds: Comfortable Loungewear
The Cutest Matching Loungewear Sets
Comfortable Jumpsuits & Rompers to Work from Home In
The Best Pajamas to Netflix & Chill
Matching Pajama Sets that Still Look Stylish
Cozy & Comfortable Bralettes
Fun Tie Dye Lounge Wear Outfits
10 Work from Home Outfit Ideas
Everlane Bralette Review
Athleisure
The Best Athleisure Outfits You Can Grab on Amazon
6 of the Best At Home Workouts - Currently Free!
Comfy Faux Leather Leggings that Work with Any Outfit
Everlane Legging Review
Comfortable Shoes
The Best Minimalist White Sneakers
Cute Casual Sneakers to Wear Anywhere
Slip on Sneakers for Casual Days
The Best Comfy Slippers for Women
The Best Comfy Mens Slippers
The Most Comfortable Boots to Wear All Winter Long
Cozy Home
How to Program Smart Lights to Act as a Sunrise Clock
The Coziest Home Decor to Create a Sense of Hygge
How to Dress a Bed as Luxuriously as a 5 Star Hotel
Follow me @Sher She Goes on