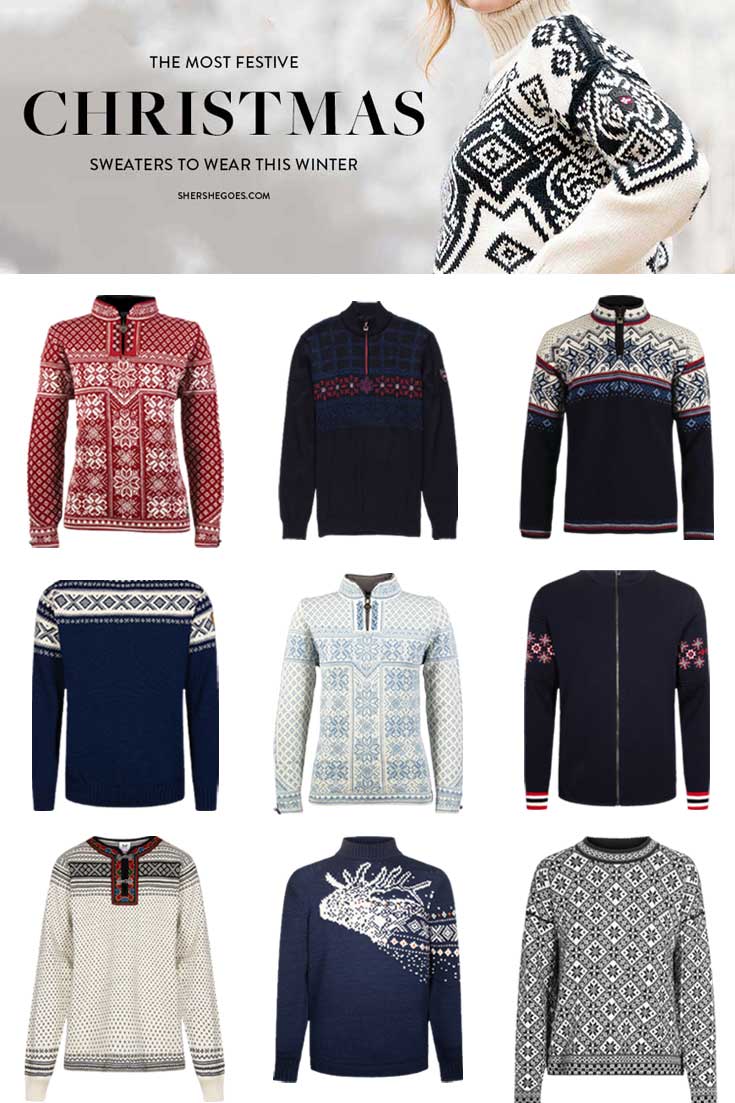 Best Holiday Sweaters for Women
Keep reading, or pin this article to save it for later ⇟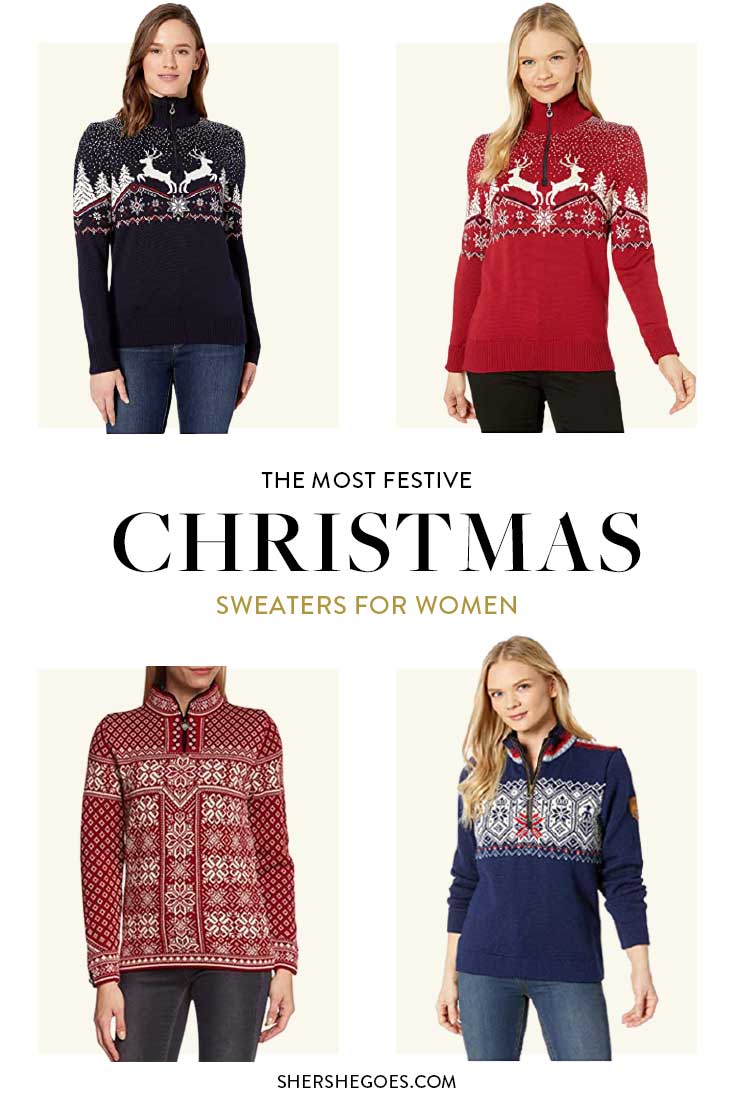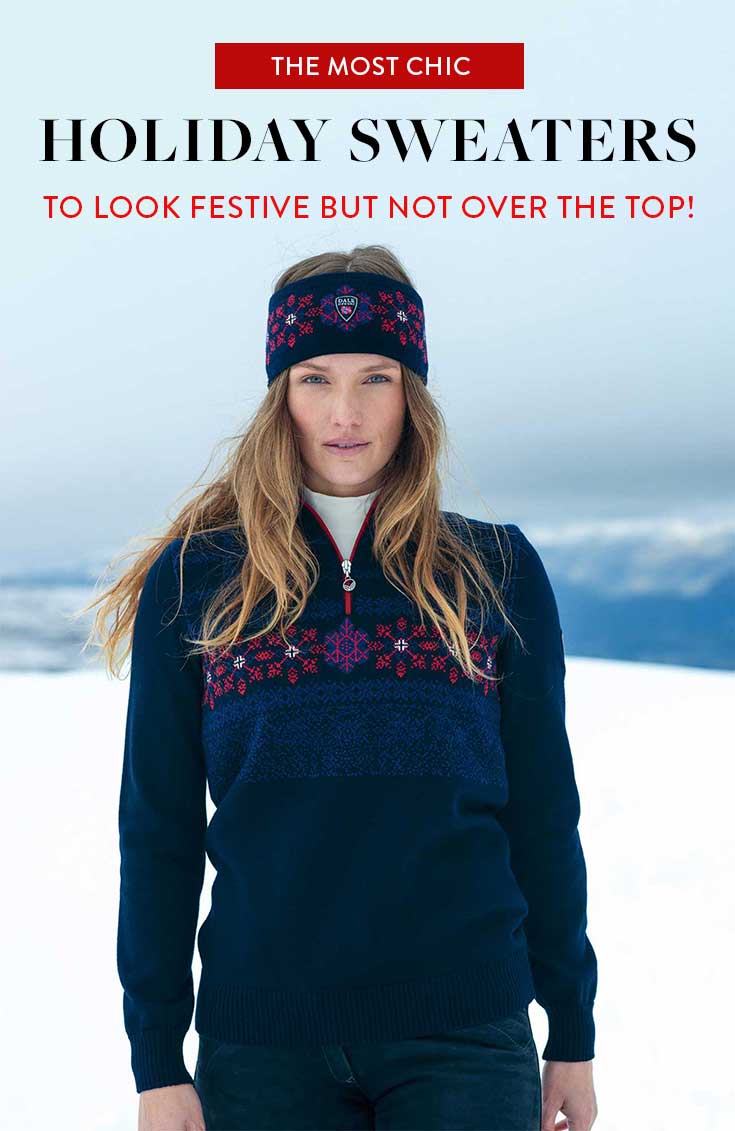 ADVERTISEMENT
---
---
Women's Christmas Sweaters
The pandemic might have ruined a lot of things, but I swear it won't ruin Christmas. If you're looking for a head start to get festive, look no further than a cute holiday sweater.
Here are our favorite non-tacky Christmas sweaters that are chic and warm.
Read more:
The Best UGLY Christmas Sweaters to Make Everyone Laugh
ADVERTISEMENT
---
---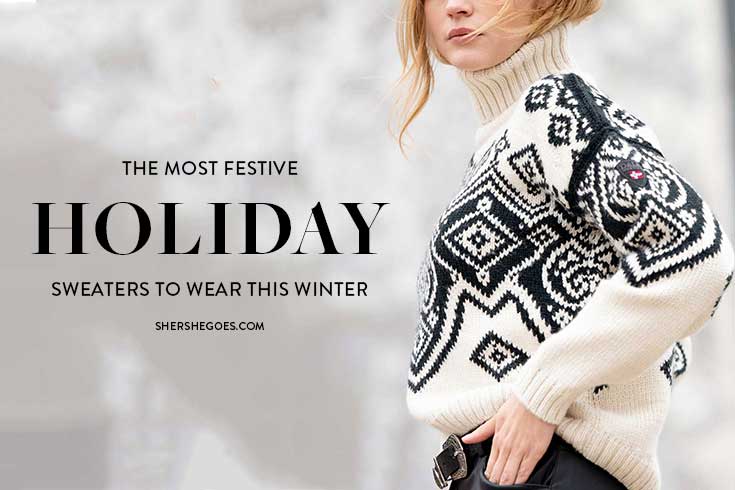 Christmas Sweaters
Best Red Holiday Sweater: Dale of Norway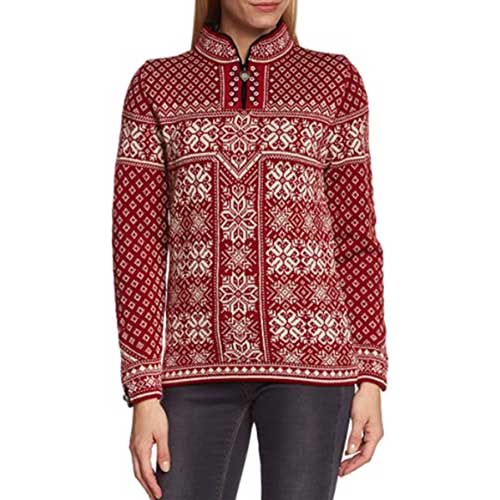 Red sweaters always scream HOLIDAY but this gorgeous sweater brings the festive in a classy knit pattern.
It's extremely well made, with 100% wool so it's dense and warm. In fact, if you live somewhere not too cold, you could even wear this sweater as a jacket!
We love the quarter zip, pewter buttons and high neck. Plus the pattern is just so pretty!
ADVERTISEMENT
---
---
Best Reindeer Christmas Sweater: Dale of Norway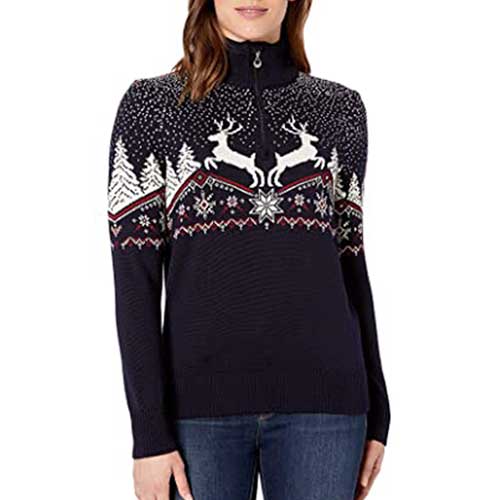 This holiday sweater is at once subtle yet screams Christmas.
With two prancing reindeer on the chest and a quarter zip, this Christmas jumper fits a little closer to the body and is super stylish.
Best of all, it's made from fine merino knit wool, so it'll wick away moisture and sweat to keep you toasty warm without the bulk!
ADVERTISEMENT
---
---
Best Cozy Colorful Holiday Sweater: Free People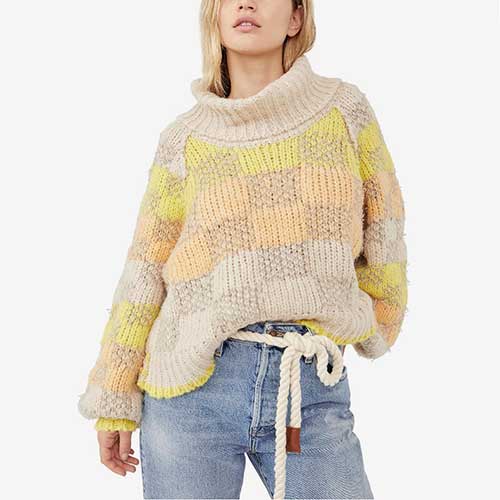 For something a little more modern, try this cute wool sweater for the holidays.
It features a multi-color pastel block pattern with cable knitting. I love the exaggerated long sleeves and gathered cuffs too!
ADVERTISEMENT
---
---
Best Snowflake Sweater: Dale of Norway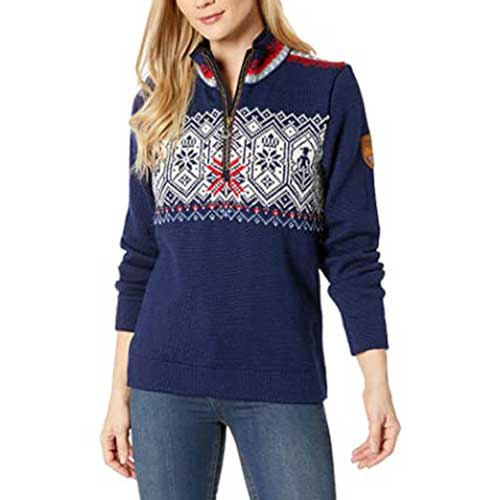 We love the traditional colors of this snowflake sweater.
It has a Scandinavian design with a mock collar and long sleeves that taper slightly. This is one gorgeous Christmas sweater you can wear long after December!
ADVERTISEMENT
---
---
Ski Wear Haul
I posted a couple try-on hauls of all the ski wear brands that I've tried. You can check them out on my Youtube channel here.
ADVERTISEMENT
---
---
ADVERTISEMENT
---
---
ADVERTISEMENT
---
---
Read More: in our ski style series:
Ski Trip Packing Essentials
What to Wear Skiing: Packing List Must Have's
The Best Ski Pants for Women (Stylish & Functional)
I Found the CUTEST Women's Ski Pants (Video)
Are Designer Ski Pants Worth It? (Try-On Haul)
The Best Ski Sweaters for Apres-Ski 
Planning the Perfect Ski Trip
What to Know Before Skiing in Vermont for the First Time
Ski Trip Recaps + Mountain Guides
Lake Tahoe, California: Heavenly, Kirkwood & Northstar
Montana: Big Sky
Vermont: Stowe
Catskills, New York: Belleayre Mountain
Quebec, Canada: Mont Tremblant
+ More Ski Vlogs on Youtube
Follow me @Sher She Goes on