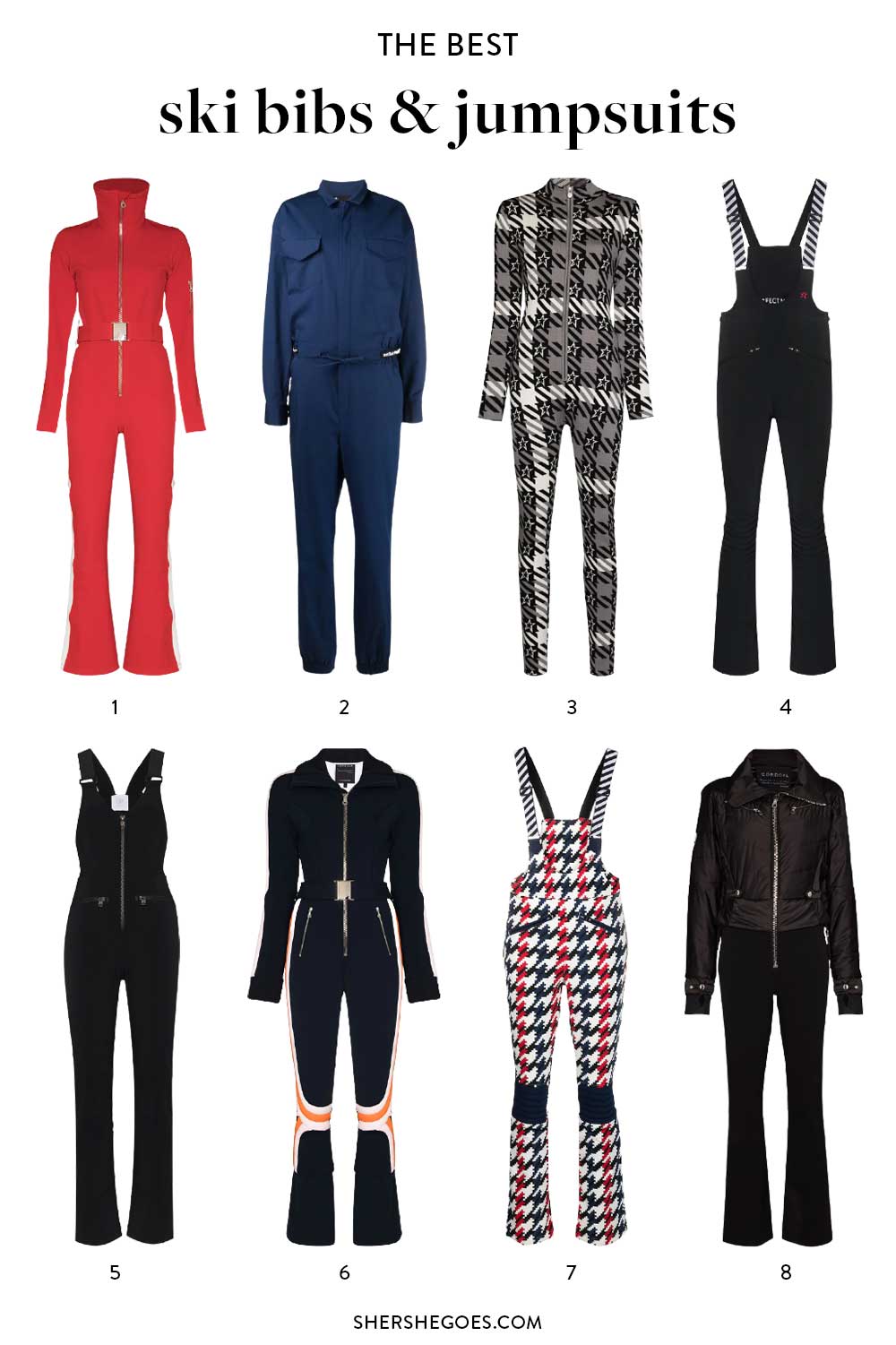 Best Ski Jumpsuits
Keep reading, or pin this article to save it for later ⇟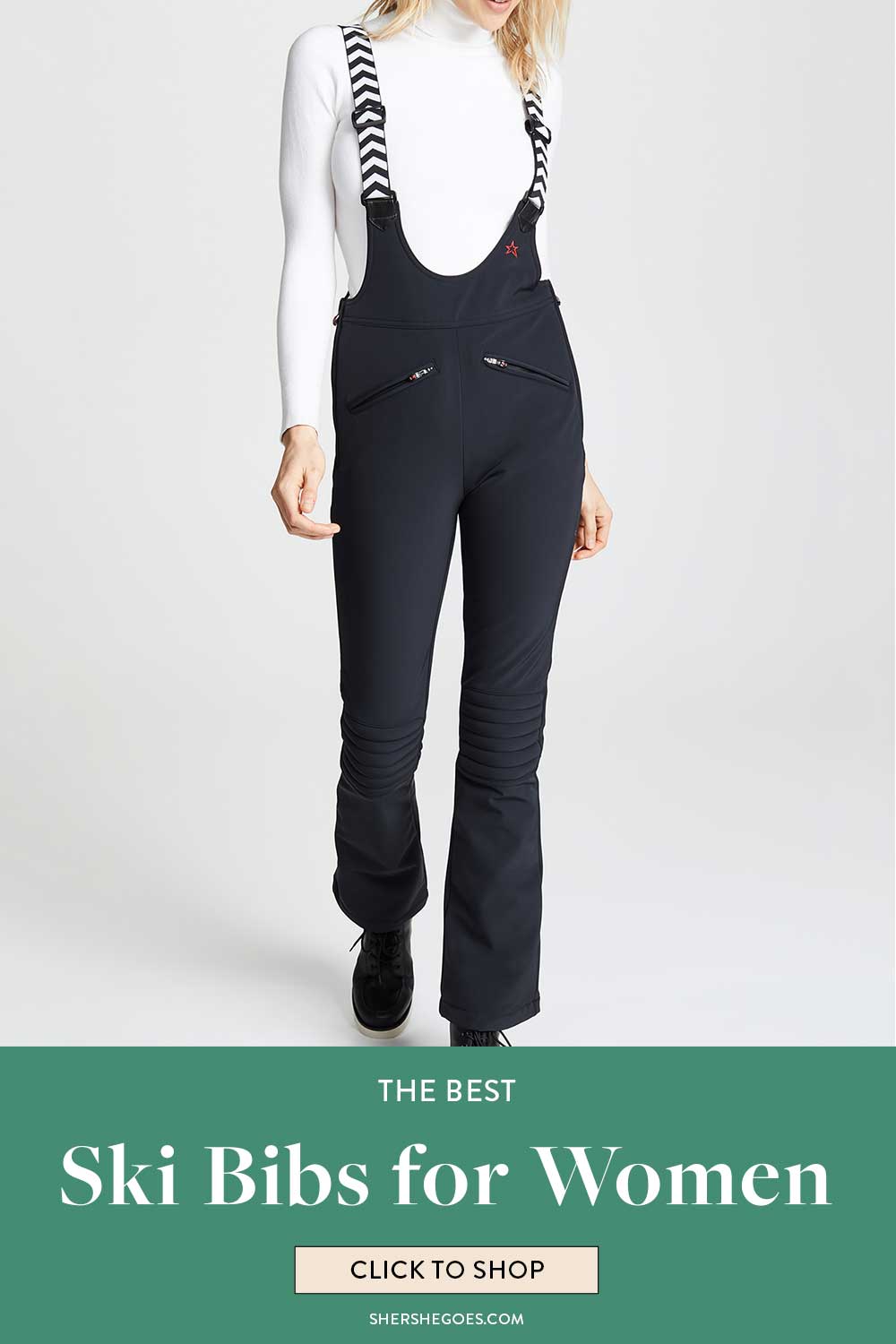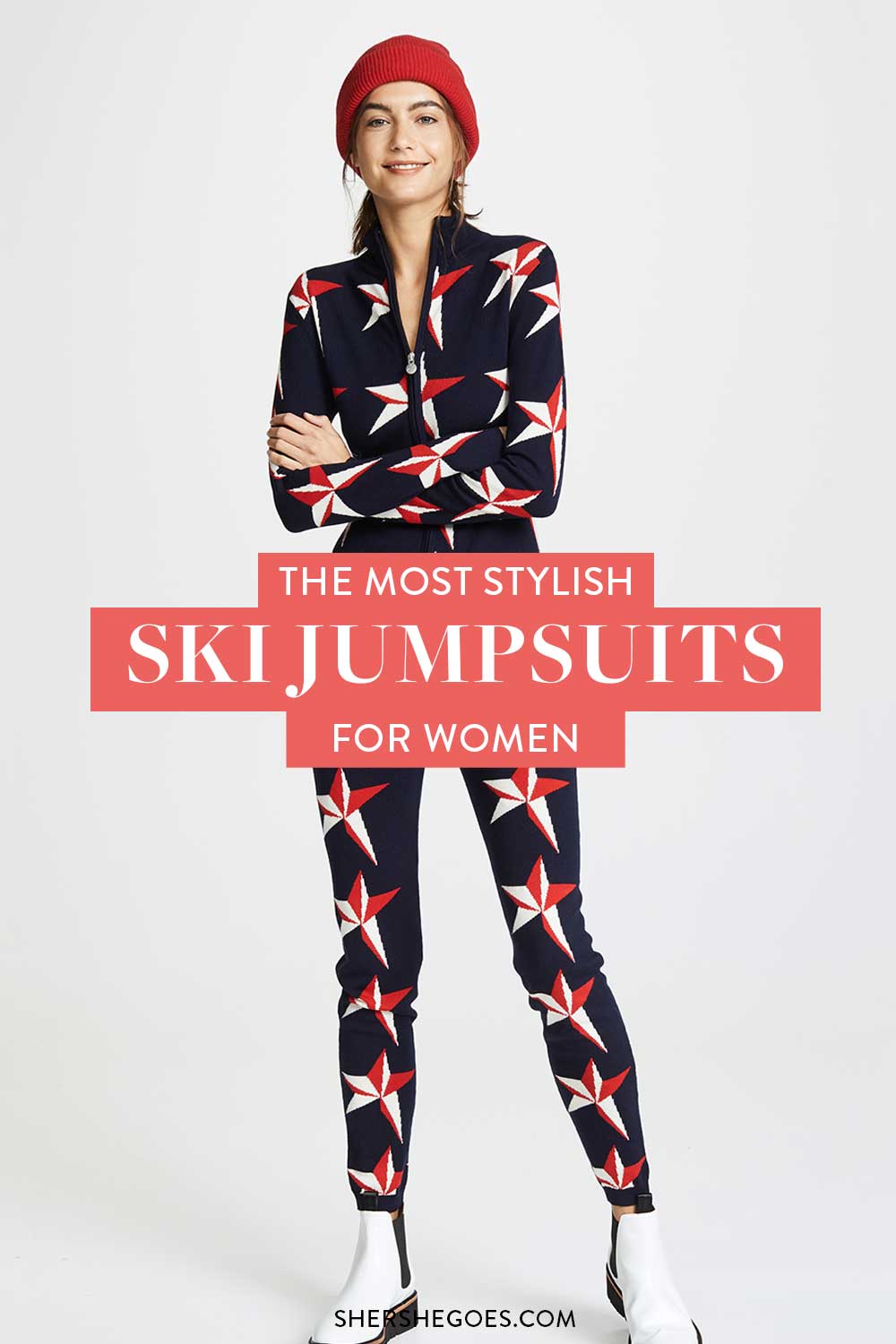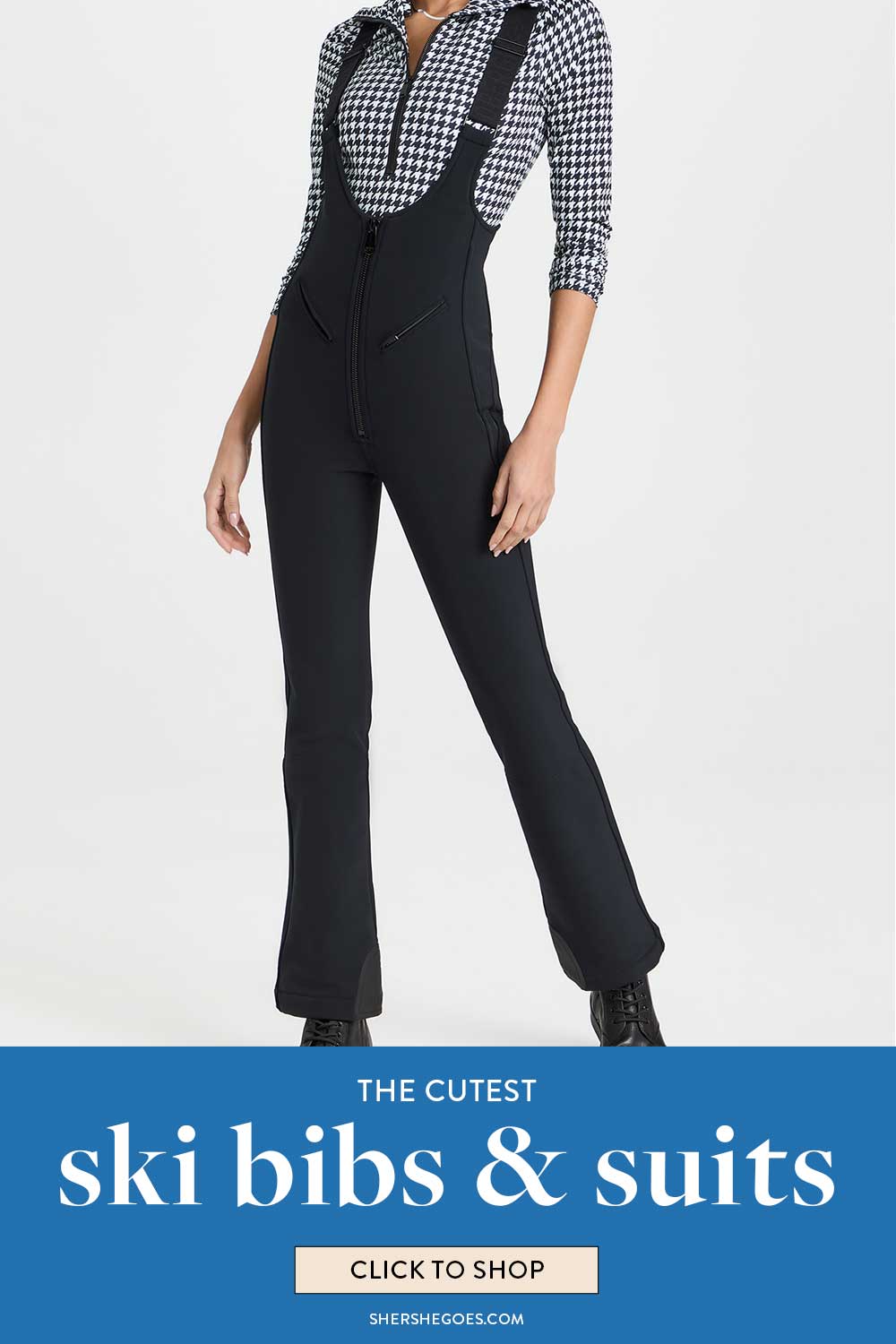 ADVERTISEMENT
---
---
Women's Ski Suits
Personally, I love a good bodysuit or onesie.
So when it came time to finding some actually stylish ski clothes, I immediately looked at bibs.
There are tons of ski brands offering jumpsuits and ski pants with suspenders, but let's face it – ski clothing is expensive and most of it is is just plain unflattering.
So I've rounded up my favorite ski suits that are both stylish and functional. These will keep you dry, warm and stylish on the slopes – even in the extreme cold!
ADVERTISEMENT
---
---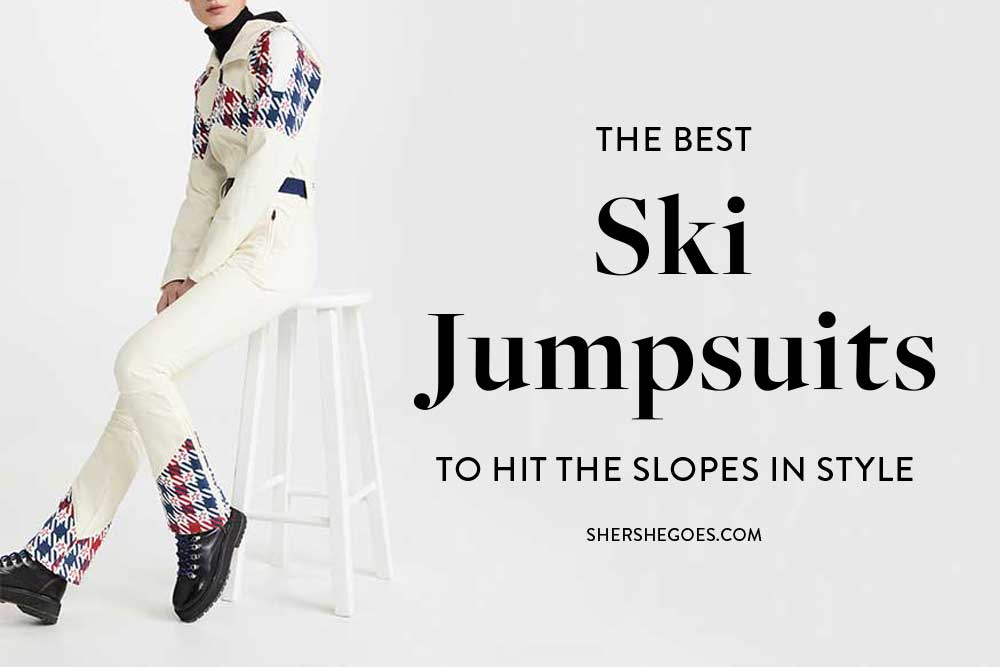 Best Ski Jumpsuits
Most Affordable Ski Jumpsuit: Amazon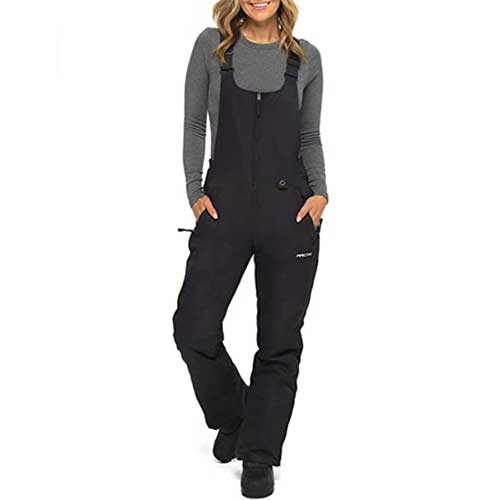 My first ski suit was this affordable one from Amazon.
I needed waterproof pants for our trip to Antarctica and since the trip itself was pretty pricey (and I didn't ski at the time), I was searching for an affordable bib.
Arctic was exactly what I needed.
It has great insulation (down to -20 degree temperatures) and comes in a range of colors and inseams. I found the adjustable shoulder straps enabled me to get a great fit even with my short torso.
While it's not the most stylish option, its decent quality! For something affordable, you can't beat this ski bib!
ADVERTISEMENT
---
---
Best Designer Ski Jumpsuit: Perfect Moment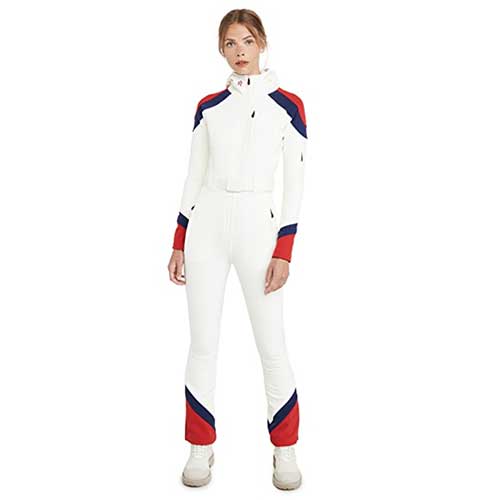 The Perfect Moment makes some of the most distinctive ski wear in the game.
Their ski suits are chic, expertly designed and perfect for wearing on the slopes. Whether you want a simple black and white ski jumpsuit, or a louder ski bib with stars and strips, The Perfect Moment has plenty of options!
ADVERTISEMENT
---
---
Best Softshell Ski Jumpsuit: Obermeyer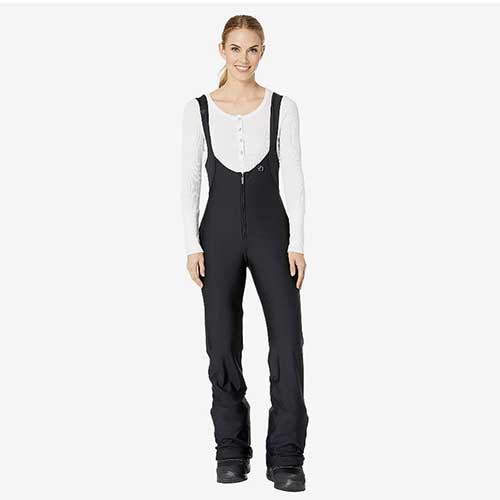 Obermeyer makes a gorgeous softshell ski suit.
This bib in particular offers full flexible motion so you can easily jump and ski in all terrain. The low cut bib shows off your under layers while the hydroblock shell is highly water resistant.
I also love how slim fit the ski pant legs are – they make the butt look good!
ADVERTISEMENT
---
---
Most Flattering Ski Jumpsuit: Bogner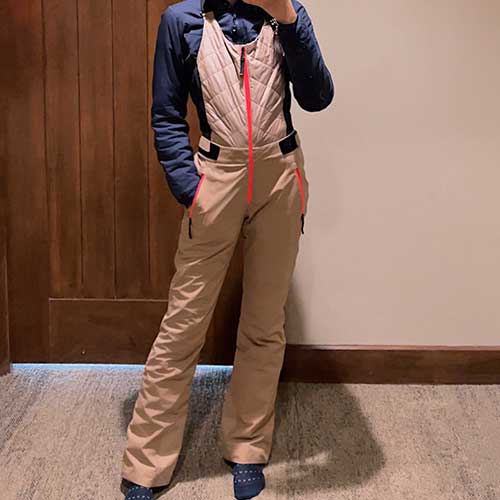 I fell in love with this Bogner ski bib the second I put it on.
You can find tons of black or white ski jumpsuits, or really extra 'fashion-y' bibs, but it's hard to find a simple, stylish option like this one.
I love how lightweight the bib feels when you're wearing it. It's insulated and a little pricey, but the second you feel the material you can understand why.
The straps and waist are adjustable so you can get the perfect fit, and the legs are a sleek design with just a tiny flare to fit over boots.
Personally, I also like that the front bib is higher and offers more coverage.
ADVERTISEMENT
---
---
Most Stylish Ski Bib: Holden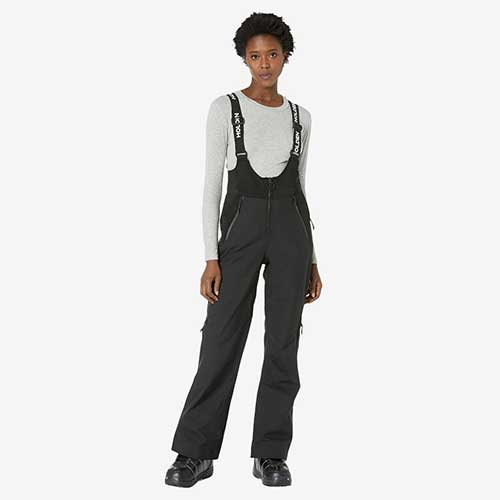 Holden makes really comfortable, well fitting bibs.
If you're looking for an ergonomic, fully weatherproof bib with a low front, this jumpsuit is perfect.
The suspenders allow you to customize it for a perfect fit while still layering all your base layers and the low bib front shows off your ski sweater underneath.
ADVERTISEMENT
---
---
Best Insulated Ski Bib: The North Face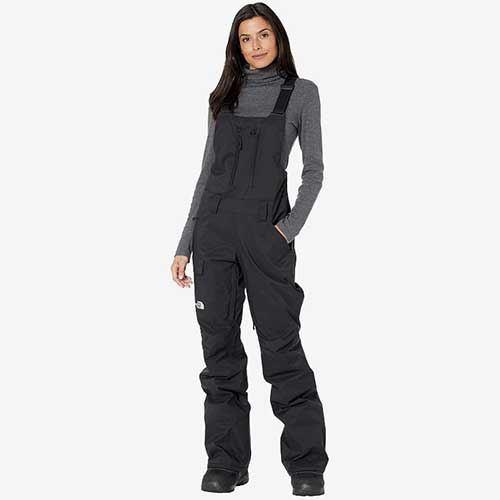 For a true performance ski bib, check out this option from The North Face.
It's made from waterproof and breathable DryVent fabric that keeps you insulated in all weather conditions. The suit has a more relaxed straight fit from the chest to the legs, so it's perfect if you want to be able to layer significantly or have lots of curves.
I especially like that it comes in 3 inseams – short (30″), regular (32″) and long (34″).
Finally, it has tons of pockets, which is always handy when out on the mountain. There are two flap cargo pockets on the side, a secure zip pocket on the bib, a side entry zip pocket plus hand pockets!
ADVERTISEMENT
---
---
Most Colorful Ski Jumpsuit: Roxy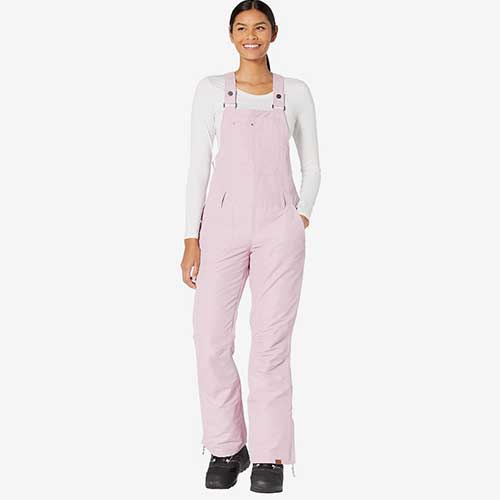 Roxy makes colorful bibs at an affordable price point.
Their Summit bib is made from a stretch polyester fabric for durability, while the insulation makes it breathable and lightweight.
Finally, the ski jumpsuit is cut to be form fitting for a more modern style.
ADVERTISEMENT
---
---
Most Sustainable Ski Bib: Burton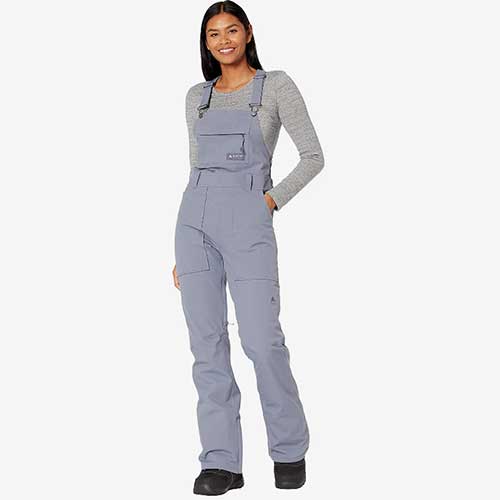 Burton's ski bib is a great sustainbly made option.
It comes in a rainbow of colors and has a relaxed fit so you can move comfortably even in layers.
The Burton bib is made from extra quick drying fabric and has fully taped seams at the legs to seal out any snow or dampness.
Finally, there's zippers and mesh vents that make it easy to take on, take off and keep cool, and even hand warmer pockets lined with microfleece!
ADVERTISEMENT
---
---
Best Quality Ski Jumpsuit: Helly Hansen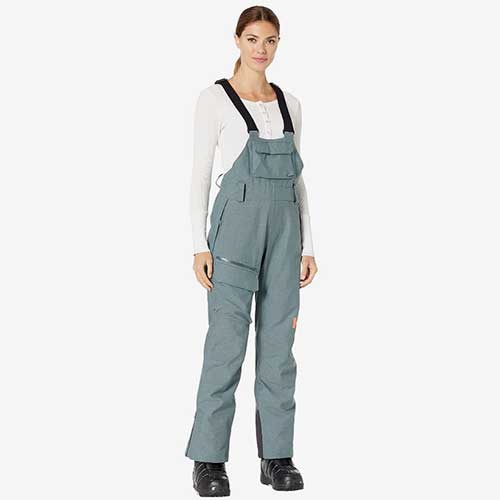 Helly Hansen's ski bib will allow you to conquer the mountain.
It's made from durable and waterproof technical fabric that's comfortable to wear. It even includes an advanced rescue system to precisely pinpoint your location with radar, just in case you get lost!
There's also adjustable suspenders so you can achieve the perfect fit, and extra ventilation zippers on the sides to let out excess heat.
ADVERTISEMENT
---
---
Most Rugged Gore Tex Ski Jumpsuit: Arc'teryx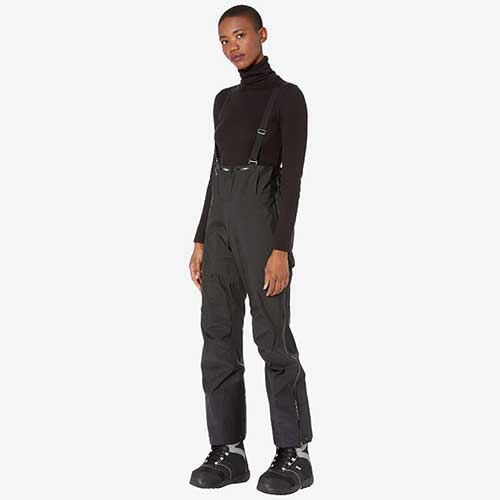 Arc'teryx is one of the best outdoor performance brands, and their ski bibs are no exception.
Their Beta bib is more like pants with suspenders in terms of design – which make them incredibly easy to get off and on (or go to the bathroom).
The jumpsuit is made with rugged 3L Gore-Tex and reinforced with nylon for a water-tight seal, so that you can ski in even the most severe wet and cold conditions.
The low bib at the waist has elastic to keep out snow while the legs have watertight zippers so you can easily remove the suit even when wearing boots.
ADVERTISEMENT
---
---
Shop Ski Jumpsuit
---

ADVERTISEMENT
---
---
Amazon Ski Fashion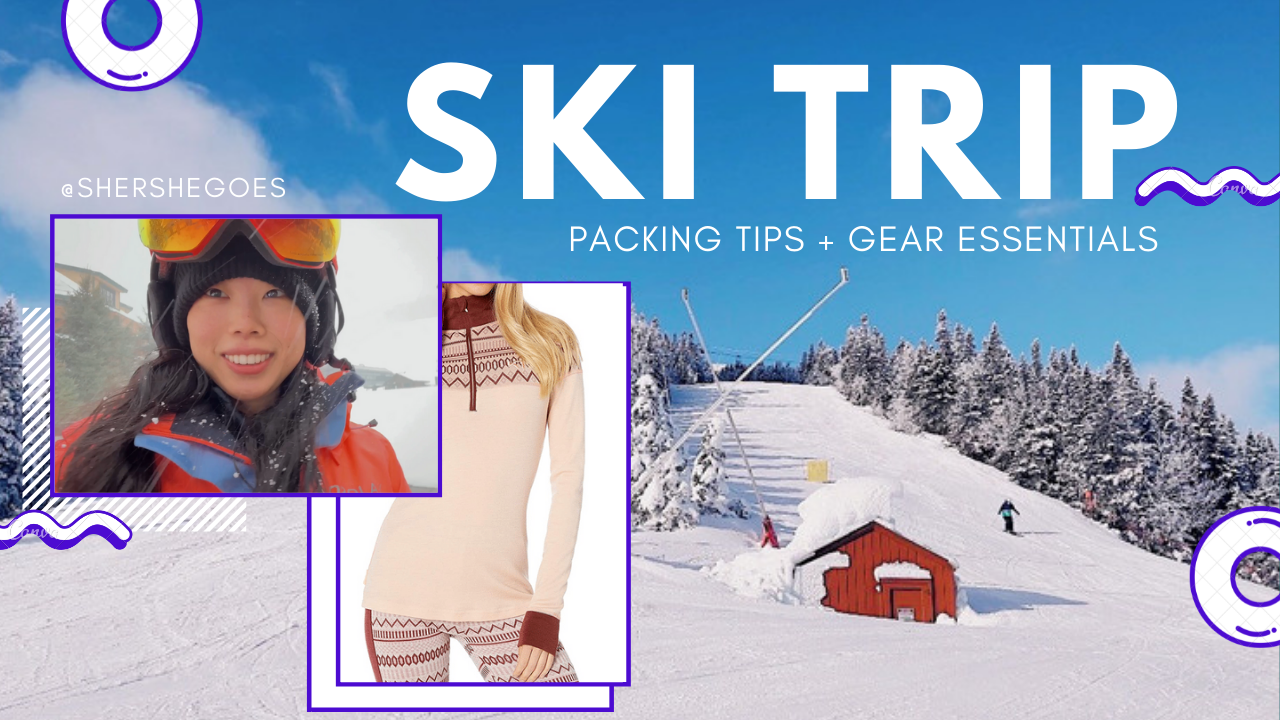 I also did a livestream on Amazon Live chatting all about dressing for the cold.
I talk about winter fashion essentials, ski gear and cute (but affordable) ski clothes that you can shop on Amazon! Watch a recap of the video here.
Make sure to follow my Amazon shop page to join future livestreams!
ADVERTISEMENT
---
---
Ski Wear Haul
I posted a couple try-on hauls of all the ski wear brands that I've tried. You can check them out on my Youtube channel here.
ADVERTISEMENT
---
---
ADVERTISEMENT
---
---
ADVERTISEMENT
---
---
Read More: in our ski style series:
Ski Trip Packing Essentials
What to Wear Skiing: Packing List Must Have's
The Best Ski Pants for Women (Stylish & Functional)
I Found the CUTEST Women's Ski Pants (Video)
Are Designer Ski Pants Worth It? (Try-On Haul)
The Best Ski Sweaters for Apres-Ski 
Planning the Perfect Ski Trip
What to Know Before Skiing in Vermont for the First Time
Ski Trip Recaps + Mountain Guides
Lake Tahoe, California: Heavenly, Kirkwood & Northstar
Montana: Big Sky
Vermont: Stowe
Catskills, New York: Belleayre Mountain
Quebec, Canada: Mont Tremblant
+ More Ski Vlogs on Youtube
Follow me @Sher She Goes on