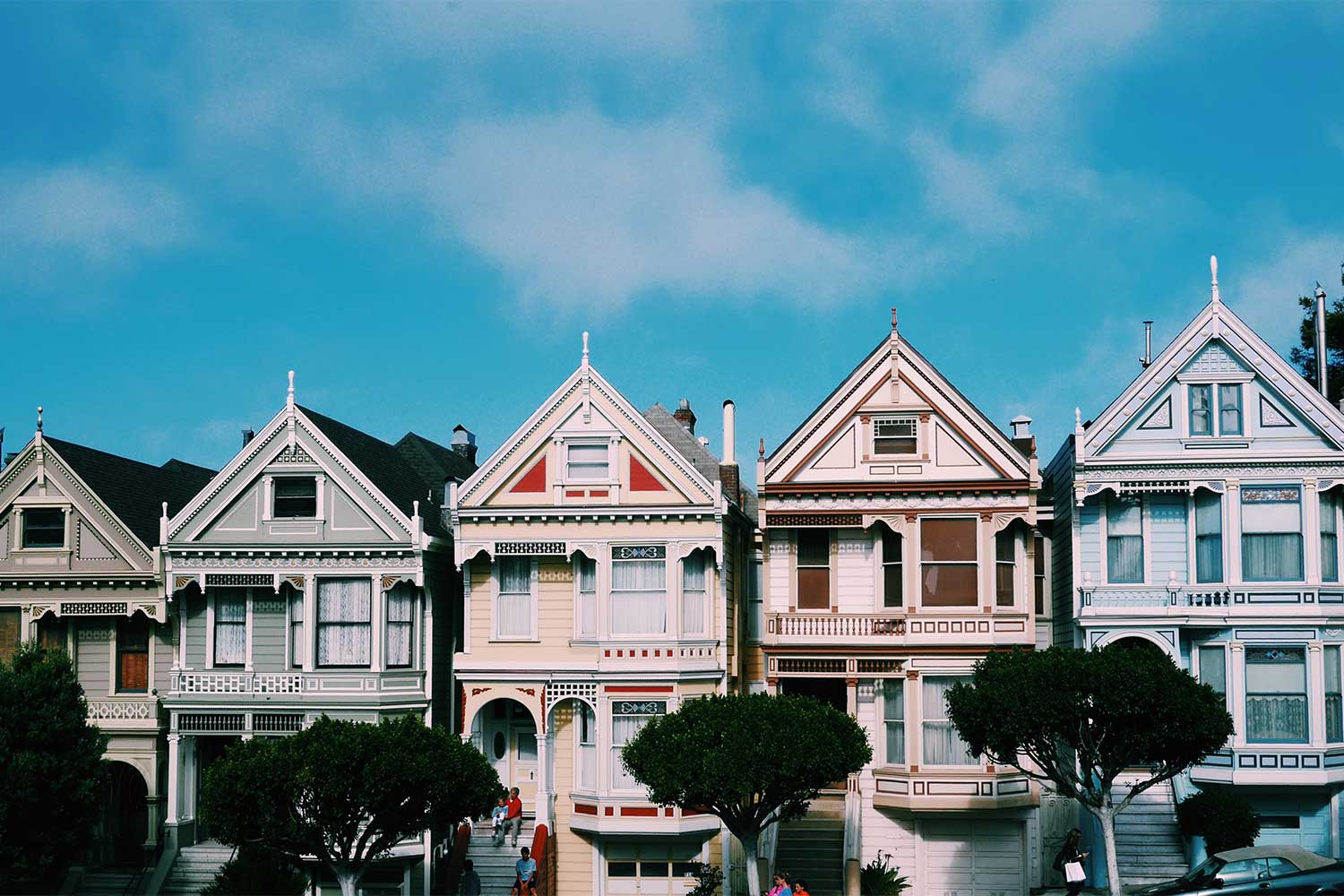 Best Day Trips from San Francisco
As popular as San Francisco has become over the years, one consistent quibble is just how sprawling the Bay Area really is. While San Francisco proper is quite contained and manageable, the surrounding regions can stretch for – literally – hundreds of miles.
If you don't believe me, consider that friends at Stanford and Cal Berkeley would have to travel 50 miles and 90 minutes by car to see each other. Even more incredible, the San Francisco 49ers don't compete in San Francisco County, playing some 75 minutes south in sunny (yet far!) Santa Clara.
While the downside of this means visitors must get really cozy with their car or the BART, the upside is you're likely to find yourself near some of San Francisco's top day trip destinations. Whether you're an oenophile, nature lover, history buff, or HBO fan (you'll see what I mean, later!), we've got you covered.
Keep reading for the 5 best day trips from San Francisco!
ADVERTISEMENT
1. Napa and Sonoma Wine Country
If your best friend moved to San Francisco and a month later when you called them up they said they still hadn't been to wine country, you would rightfully think they were crazy. Napa Valley and Sonoma are basically synonyms with "San Francisco weekend ideas", so what better place to start thinking about excursions than with one of the best wine country day trips from San Francisco.
This full day tour takes you across the Golden Gate Bridge into Sonoma and Napa Valley, where you'll have lunch and visit three wineries: the Madonna Estate, Nicholson Ranch Winery, and Sutter House.
My personal favorites are Sutter House, a lovely home where you can sip wine right on the wraparound porch, and Nicholson Ranch Winery, an estate set in the rolling hills of Sonoma!
Check tour availability & reviews here.
ADVERTISEMENT
---
---
2. Muir Woods and Sausalito
Since heading to wine country isn't particularly family-friendly for the little ones, those looking for wonderful day trips from San Francisco with kids should look no further than this tour to the Muir Woods and Sausalito.
The tour starts with a jaw-dropping ride across the Golden Gate Bridge en route to the Muir Woods, home to some of planet Earth's oldest and tallest giant redwood trees. We've all seen those iconic pictures of adults looking up at the giant redwoods, so imagine how cute pictures of your children or nieces and nephews will look as well!
From the Muir Woods you'll travel to Sausalito, a relatively hidden Bay Area gem that features boutique shopping, art galleries, and a dazzling array of gorgeous homes built into the side of the Sierra Nevada mountains.
Check tour availability & reviews here.
ADVERTISEMENT
---
---
3. Yosemite National Park
For fans of lakes, cliffs, giant sequoias, and a little bit of history, the Yosemite day trips from San Francisco are calling your name.
This tour picks up from several major San Francisco hotels and journeys to Yosemite National Park, where you'll experience one-hour guided tour of giant sequoia trees (some tunneled-out so you can drive through them!), Yosemite Valley, and famous granite formations including El Capitan and Half Dome.
Fun fact: Half Dome is the inspiration for the logo of The North Face, which was incidentally founded in the Bay Area. After the guided tour, you'll have 1.5 hours on your own to explore attractions including the Merced River, Yosemite Lodge, or Ansel Adams Gallery.
My favorite part of this tour takes place on the way there, when you'll stop through several old Gold Rush towns to get a real-life sense of the mining boom and bust that gripped California in the mid-19th century!
Check tour availability & reviews here.
4. Alcatraz Island
One of the few prisons people actually enjoy visiting (if they headed there voluntarily!), Alcatraz Museum showcases the erstwhile U.S. Federal Penitentiary on Alcatraz Island, a maximum high security federal prison that became famous for its host of notable prisoners (including Al Capone and Whitey Bulger) and series of sensationalized escape attempts that took place from the 1940s through the 1960s.
Because Alcatraz is so close to San Francisco proper, this tour is among the best day trips from San Francisco without a car, as ticketholders board the ferry to Alcatraz from San Francisco's famed Embarcadero waterfront district.
Alcatraz tickets are often booked weeks in advance (told you this was a popular prison!), so make sure you get a head-start on this one!
Check tour availability & reviews here.
ADVERTISEMENT
---
---
5. Monterey and Carmel
Fans of HBO's smash hit Big Little Lies will appreciate that, no matter how often the show incessantly pictured Reese Witherspoon or Shailene Woodley driving over that damn bridge, you absolutely didn't mind because Monterey just looked so beautiful you wish you could transport there (just to Monterey…not to all the murder and scandal, spoiler alert!).
While cruising down scenic Highway 1, ticketholders have the option to stop off to catch a fresh seafood lunch or visit even fresher seafood at the world-famous Monterey Bay Aquarium. Before being taken back to San Francisco in time for dinner, you'll traverse 17-mile drive, a stretch known for being home to Pebble Beach Golf Club, the Lone Cypress Tree, and the remains of a centuries-old Spanish mission!
Check tour availability & reviews here.
ADVERTISEMENT
---
---
What's first on your San Francisco bucket list?
California Vacation Checklist
Follow me @Sher She Goes on