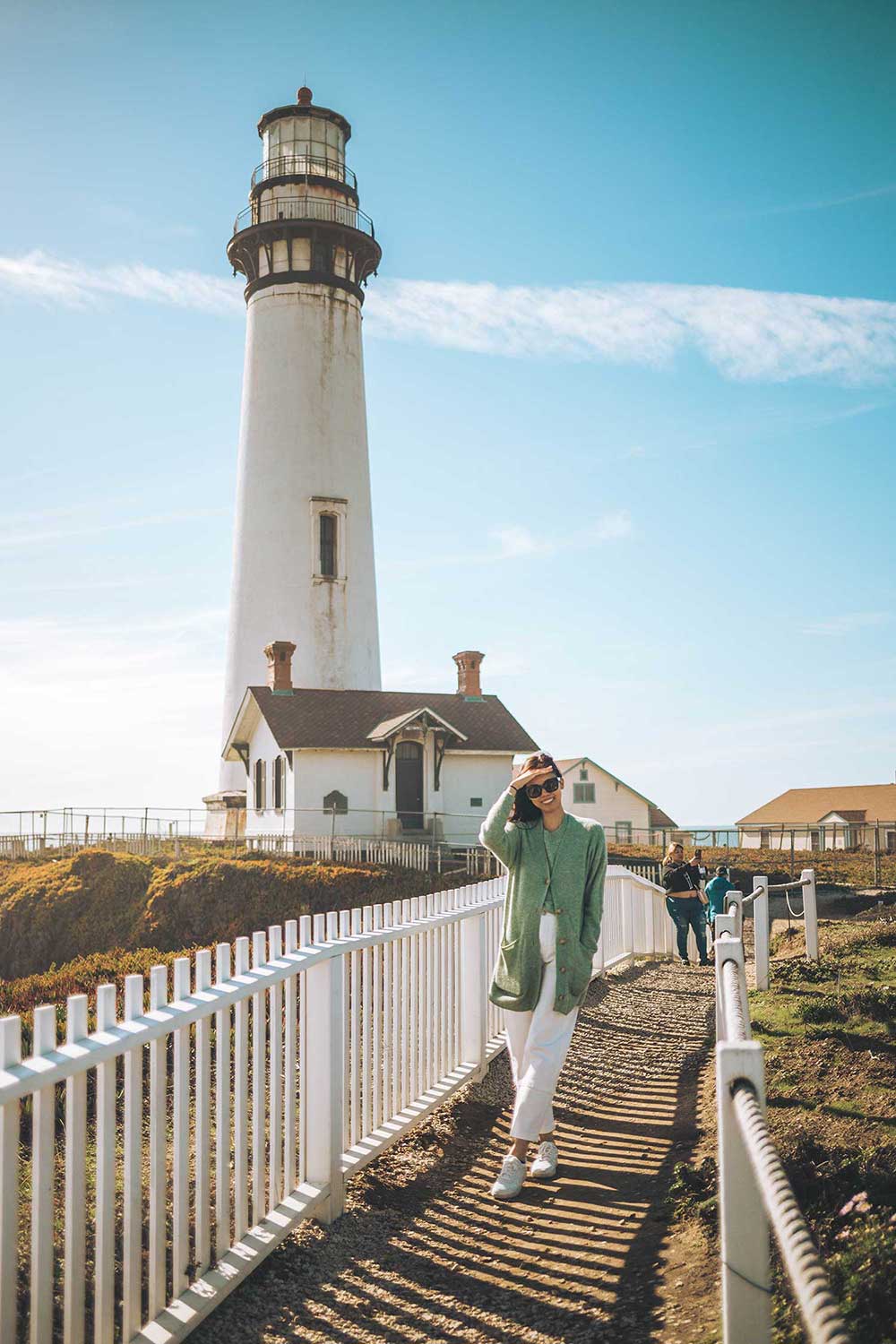 Thank you to Zappos for sponsoring this post.
Pigeon Point Lighthouse
On our first day road tripping the Pacific Coast Highway, we took a leisurely path along the California coast, stopping every 30 minutes or so along the way.
It's such a scenic drive and one stop I highly recommend is a visit to Pigeon Point Lighthouse! The charming New England style lighthouse sits right along California's beautiful Highway 1 route.
Here's everything you need to know about visiting Pigeon Point.
ADVERTISEMENT
I wanted to be comfortable on the full day of driving, so I wore this matching sweater set, comfy white Margaux sneakers and loose balloon jeans.
I'm a huge fan of sweater sets, especially in that transitional late fall to early winter season where the temperature fluctuates from 45 to 65 degrees and you never know quite what to expect!
Plus, you never quite know what the weather will be in San Francisco so dressing in layers is key.
This green set consists of a sweater t-shirt and an oversized grandpa cardigan. They're each wearable on their own, and quite cozy to lounge in! Plus, they're made from alpaca so they have a fun texture.
Shop matching sweater sets and more of my winter favorites on Zappos here.