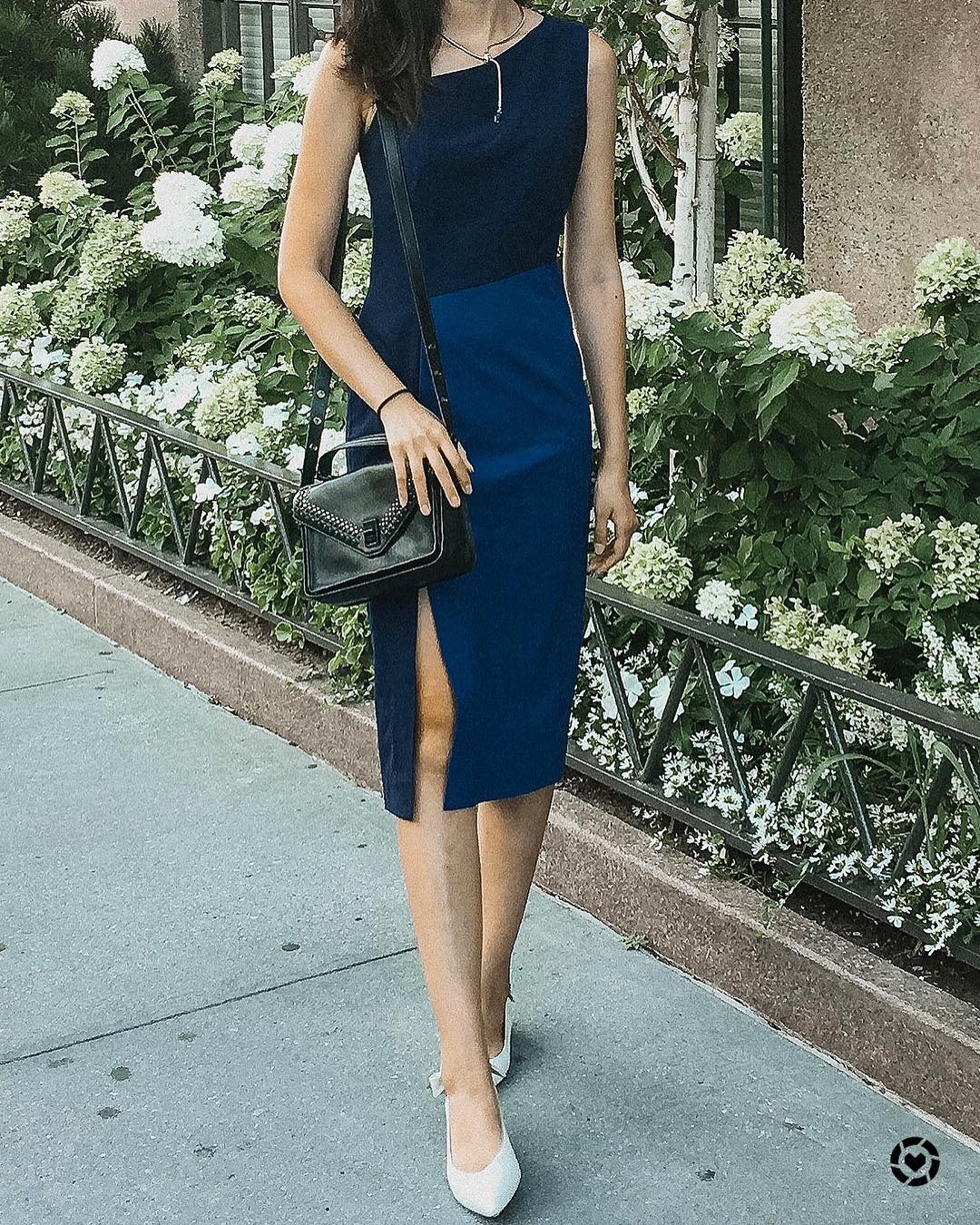 Asymmetrical Dress / Snake Necklace / White Flats / Studded Shoulder Bag
Living in NYC
August 2017 Recap
Where I Went
I started up the month wrapping a campaign with the Indonesian tourism board. It was such an amazing feeling to be invited back. One of the challenging things about "business" in the blogging world is that a lot of projects can be "one and done". This is the first year I've started to have some recurring clients and I was so excited to re-visit Indonesia. Out of all the tourism boards I've worked with, they have the most in-depth understanding and appreciation for digital media so it's a real treat to join one of their trips!
What We Did
For this project, we went on a jam-packed 1.5 week tour of Indonesia's more remote islands. Our trip centered around exploring local culture & traditions. Before I left, I didn't really understand what that meant. It's funny because I visited Indonesia last year but mostly explored "Instagram-worthy" attractions like Borobudur Temple, Yogyakarta and Raja Ampat.
Tourist or Traveler?
This trip was the complete opposite. We spent more time learning about Indonesia's various tribes (there's over 300 indigenous communities!) and local dances, family traditions, etc. I guess sometimes you travel and are very much a tourist and sometimes you have the opportunity to dig a little deeper. I also visited my first international hospital on this trip (lol). The pace was a little brutal and I haven't taken care of my health as much as I should so I got hit hard.
Anyway, sometimes I see people get into debates about how one "should" travel. Usually this all goes down on Facebook and I don't understand why people care how other people do things. I enjoyed both of the Indonesia trips and would love to go back for round three. There are over 13,000 islands and I want to see the komodo dragons, orangutans, Flores, Medan… everything!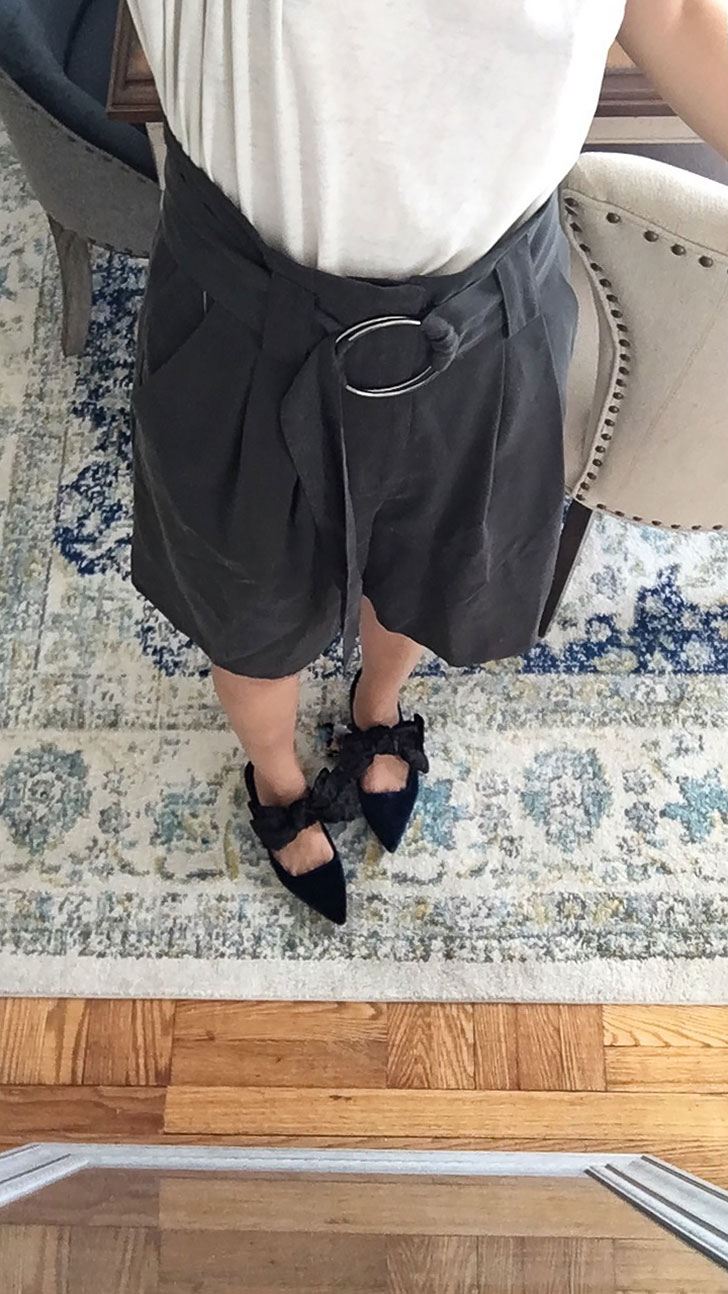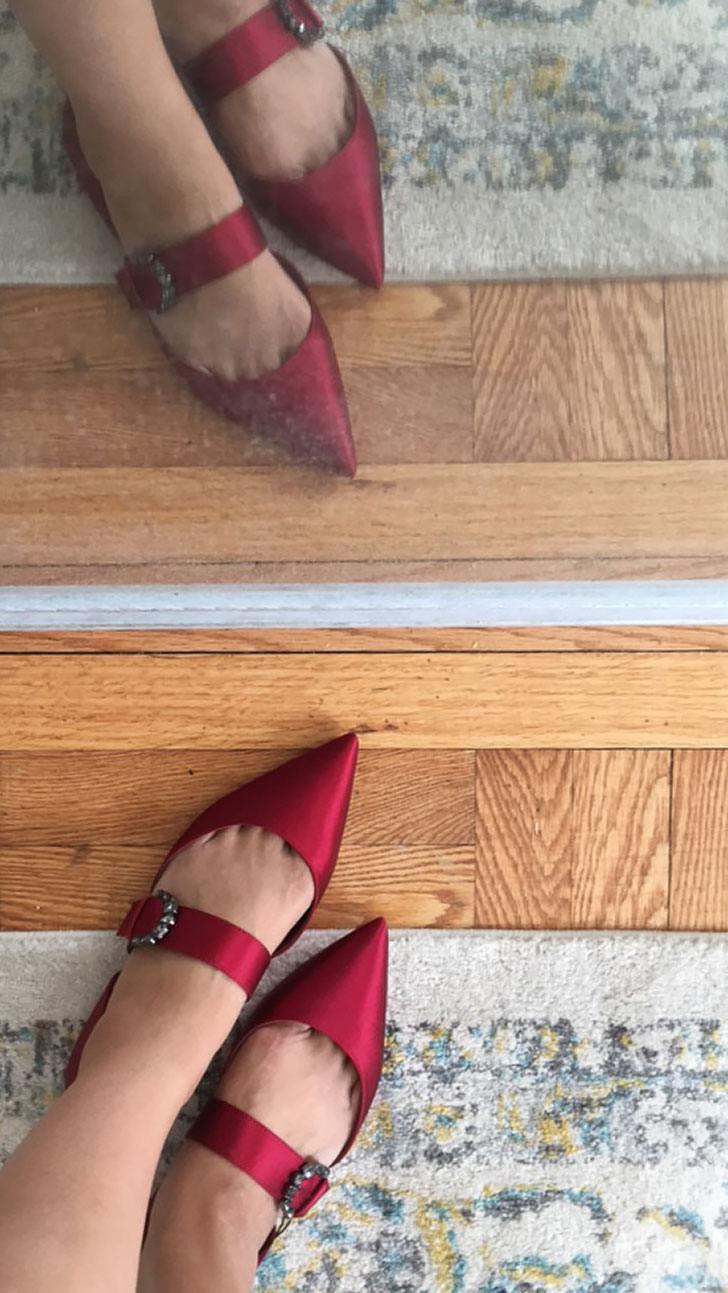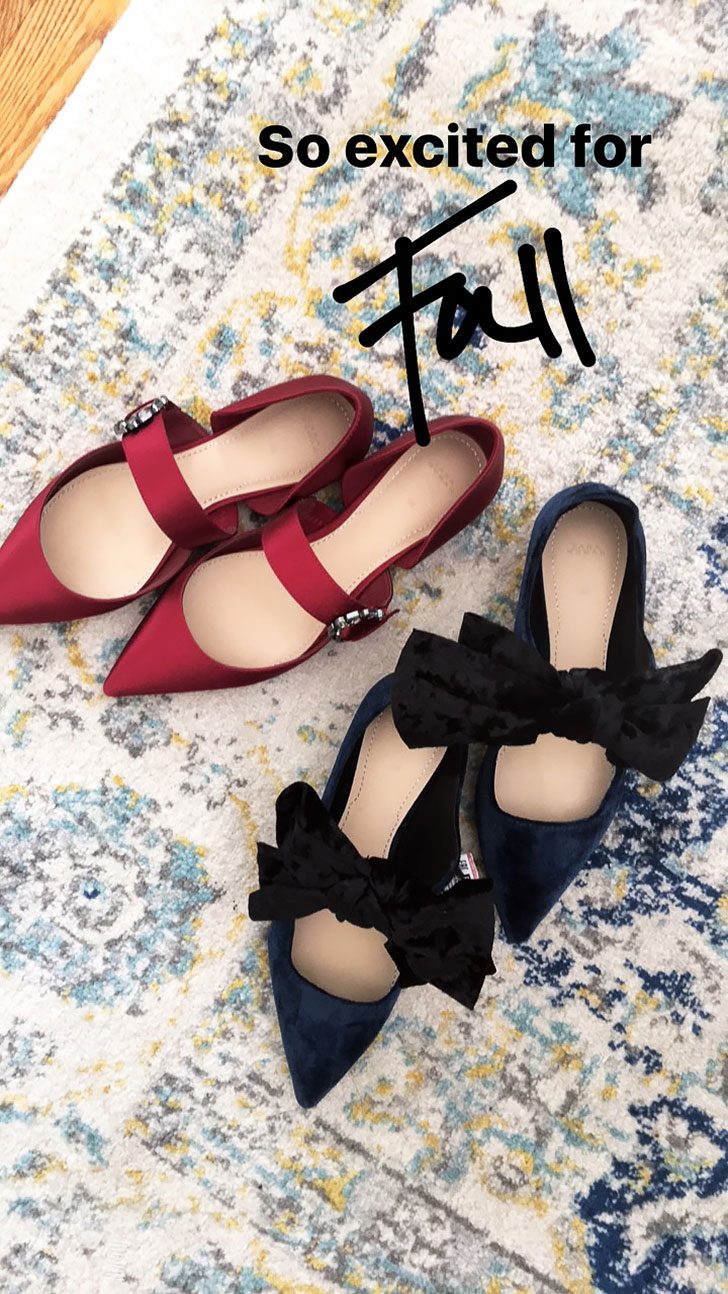 ---
---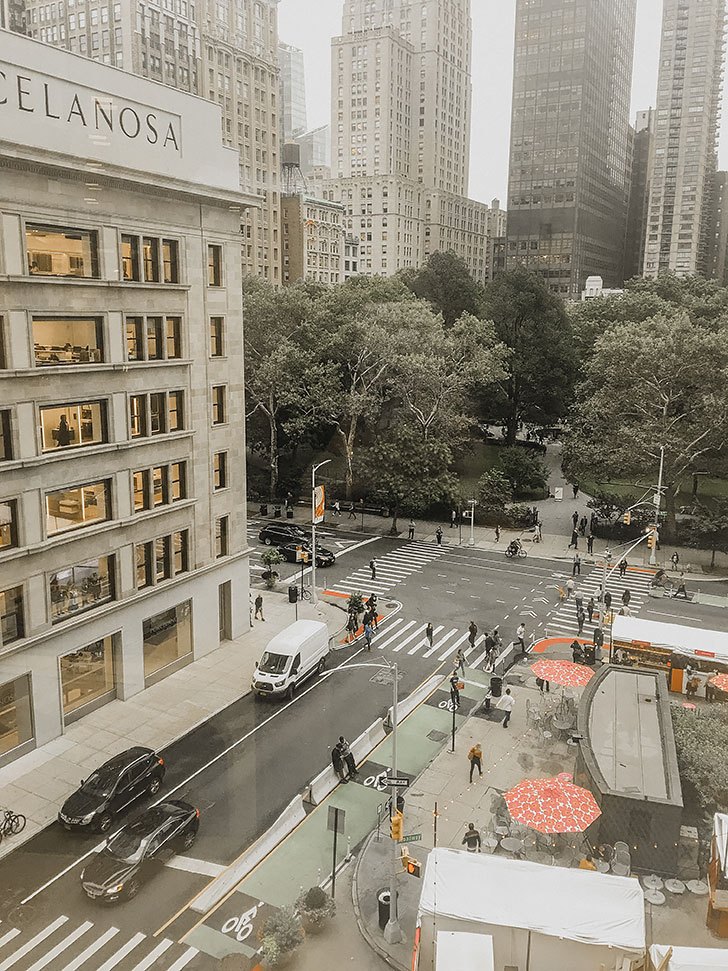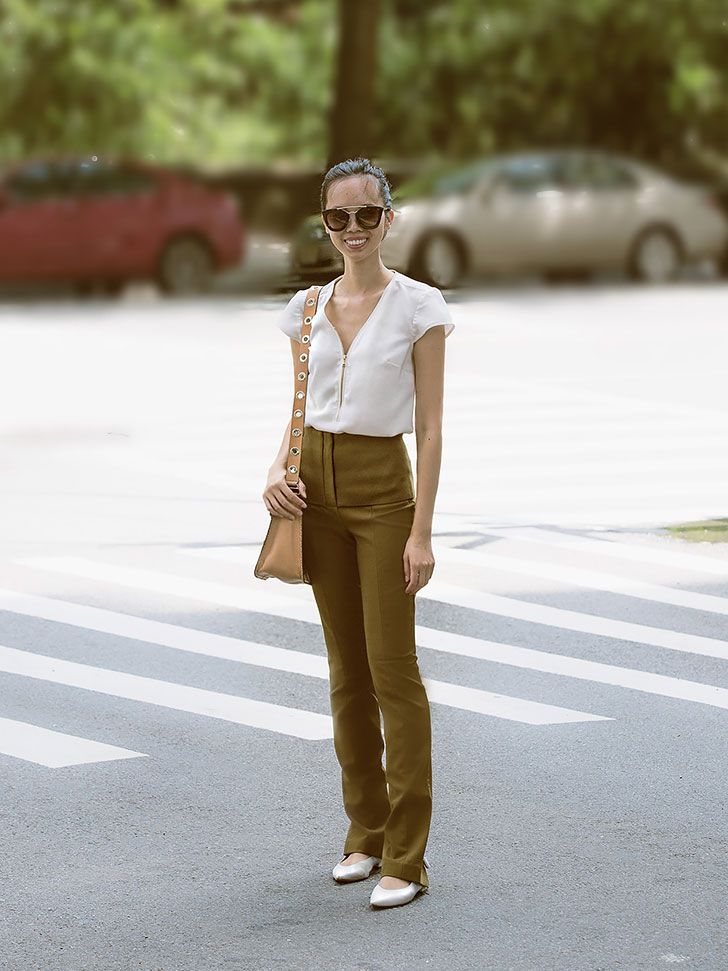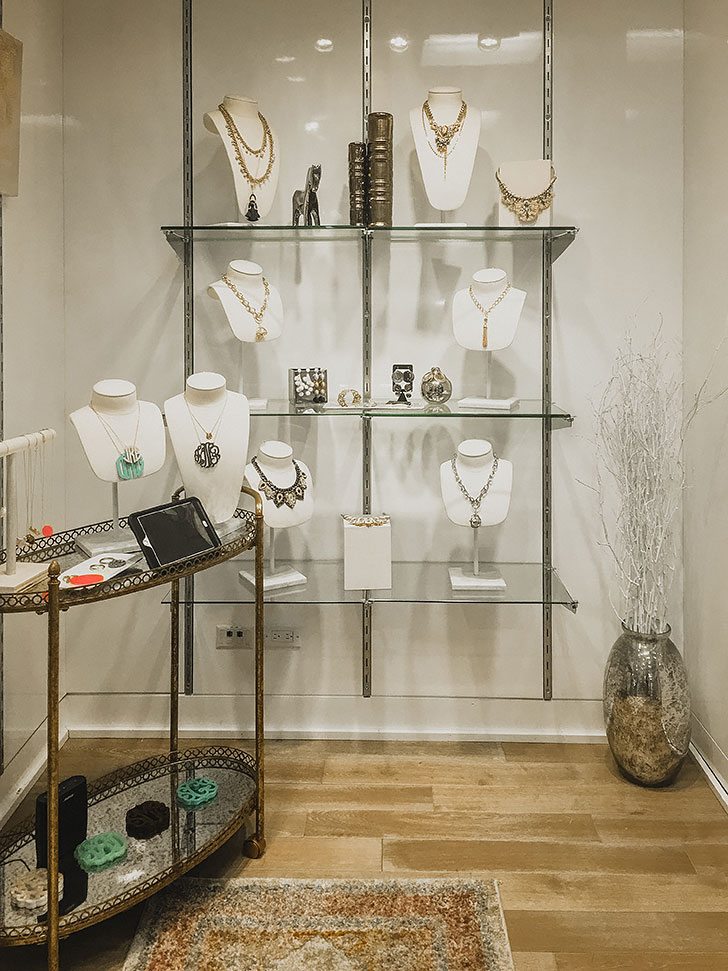 Silk Blouse (old) / High Waist Mustard Pants / Messenger Bag / Sunglasses
---
August Monthly Favorites / Things I'm Trying
---
BOOKS
Trust Me, I'm Lying by Ryan Holiday | This is a must-read, eye opening account about the current state of the media and how easily it is to manipulate the media! I've sinces bookmarked all of his other books to read.
Rick Steves Ireland and Scotland | for some upcoming trip inspiration! I still think Rick Steves writes the best Europe travel books but man, he skips over lots of places. I noticed in Italy he did this and his Ireland version completely skips Killarney and the Lakes which I was hoping to get more info on. Oh well! I grabbed the Lonely Planet versions as well for backup. For Scotland, I read about 80% of it and then switched to the Scotland tourism board site – their website is slick and perfect if you like to DIY travel plan. Still not sure if I'm actually going to go to these places but I like to be prepared & get some inspiration.
Next up on my list to read: Party Girls Die in Pearls (chick lit), Tools of Titans (caving and starting a Tim Ferriss book) and Wildwood Dancing (fantasy).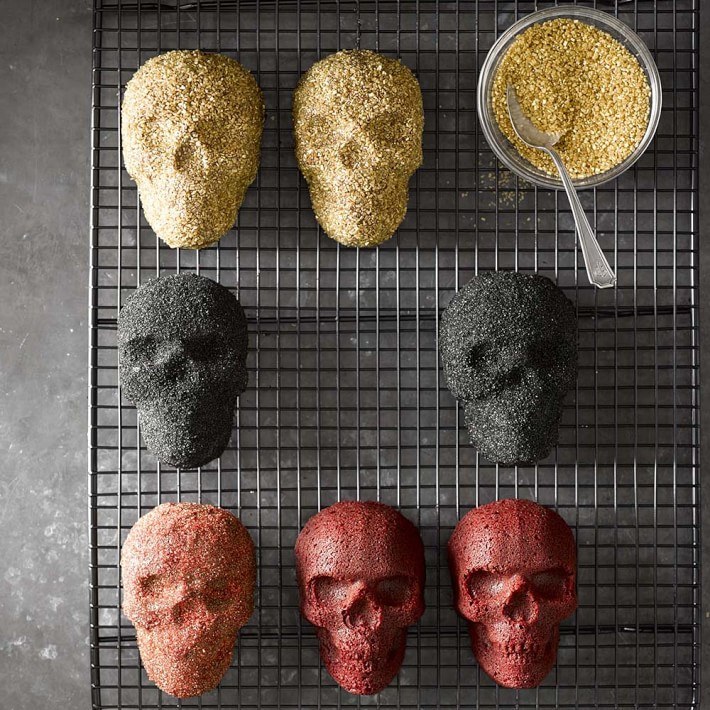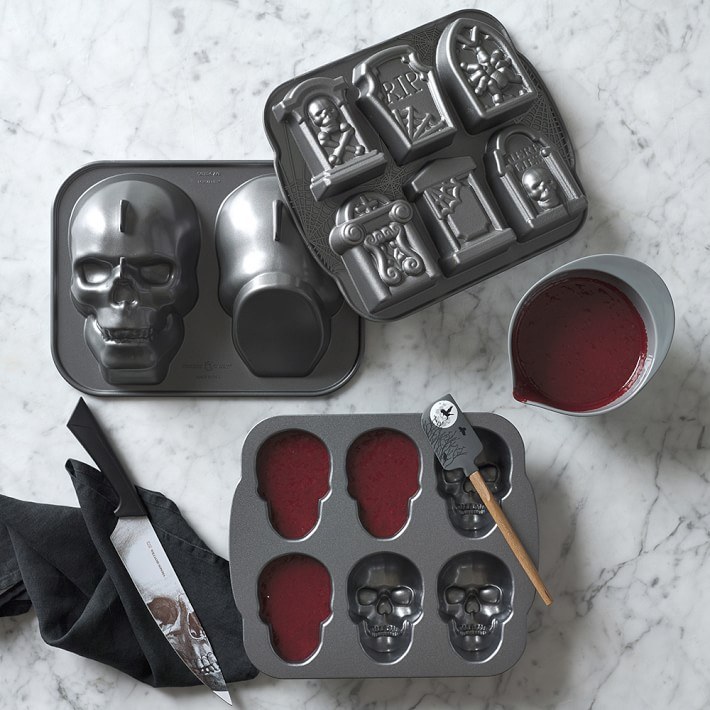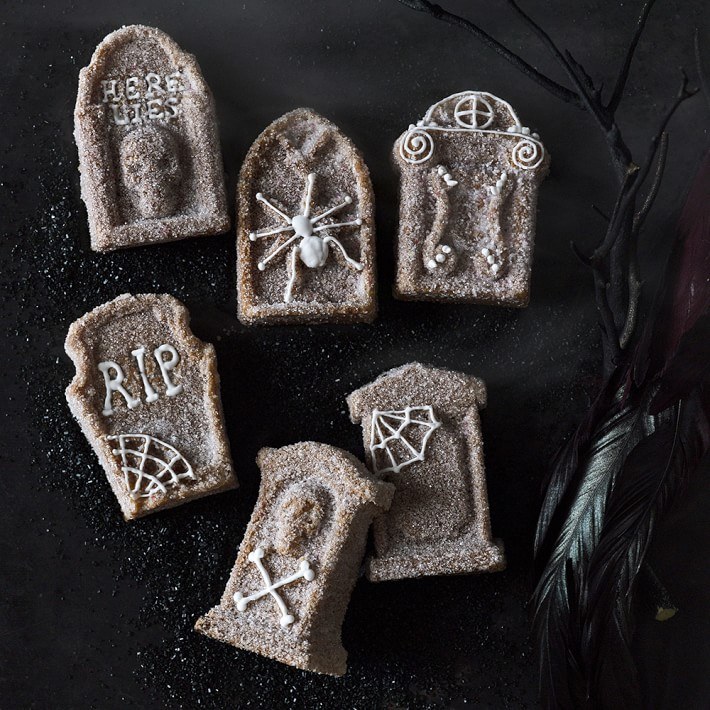 HOME
I picked up 3 more Nordicware baking pans. I have a bit of a problem, I know, but the seasonal ones are really cute! I got this haunted skull cakelet pan, this tombstone cakelet pan and this fall harvest mini loaf pan. I have this autumn treats pan too so now I'm all set for a massive bake-athon. So far I've been filling them up with pumpkin bread using this recipe.
I also got a cold brew machine for proper iced coffee. This one is from Cuisinart and I haven't used it yet but am beyond excited. We currently make our coffee the night before and refrigerate it (because I need coffee first. thing. when I wake up) so this will really streamline things yay!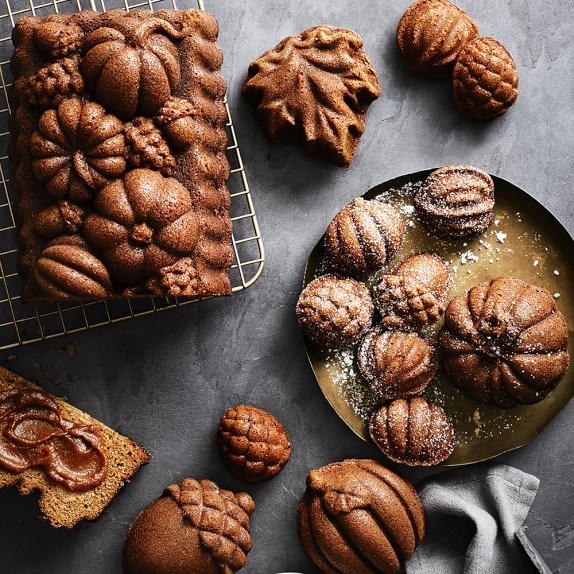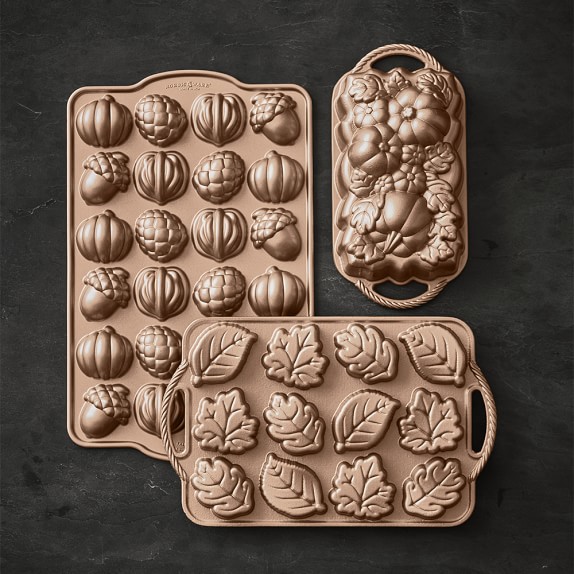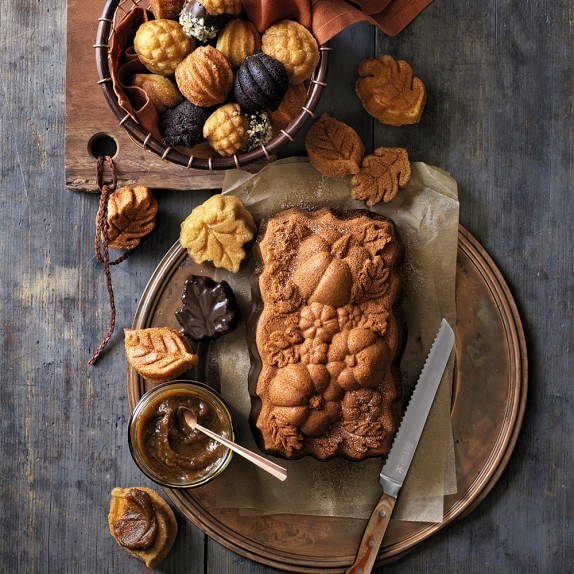 pc: williams sonoma
---
---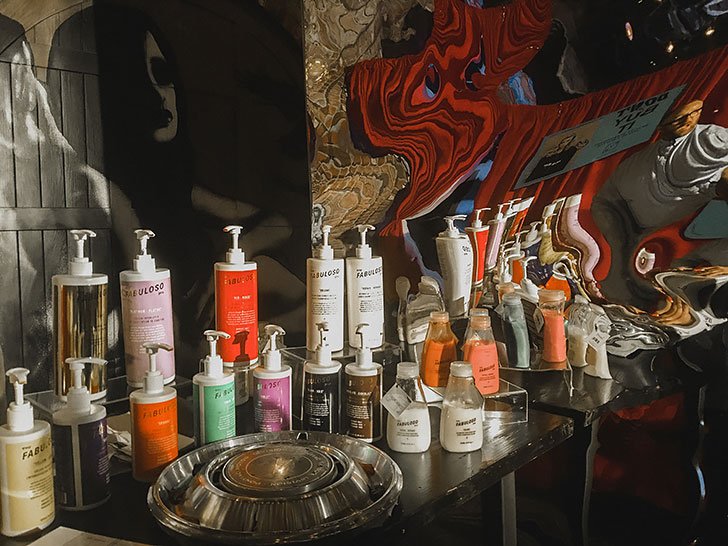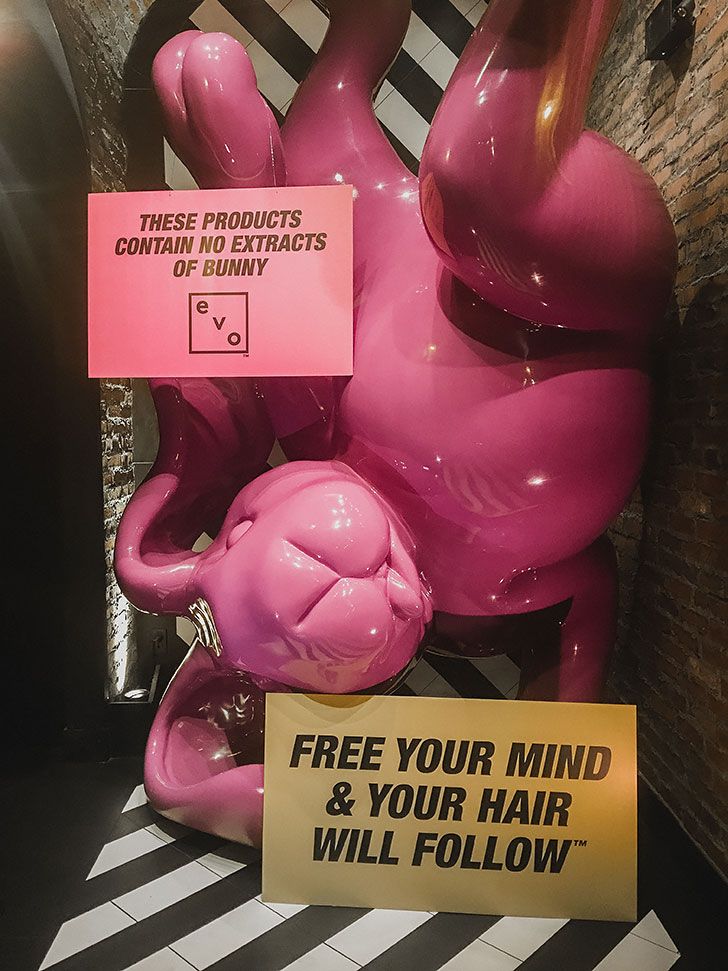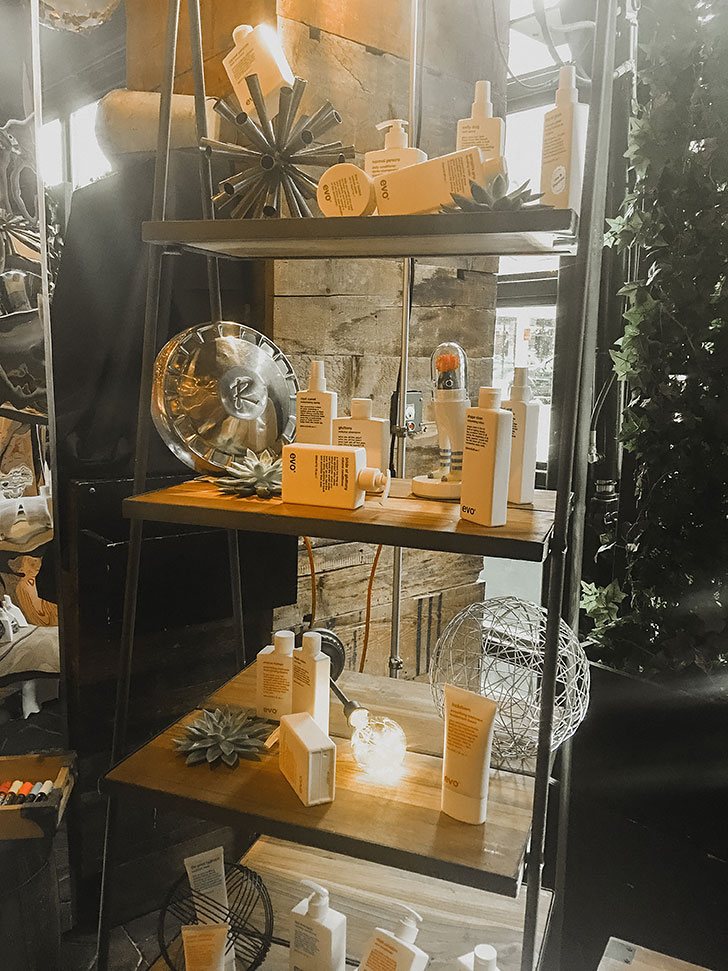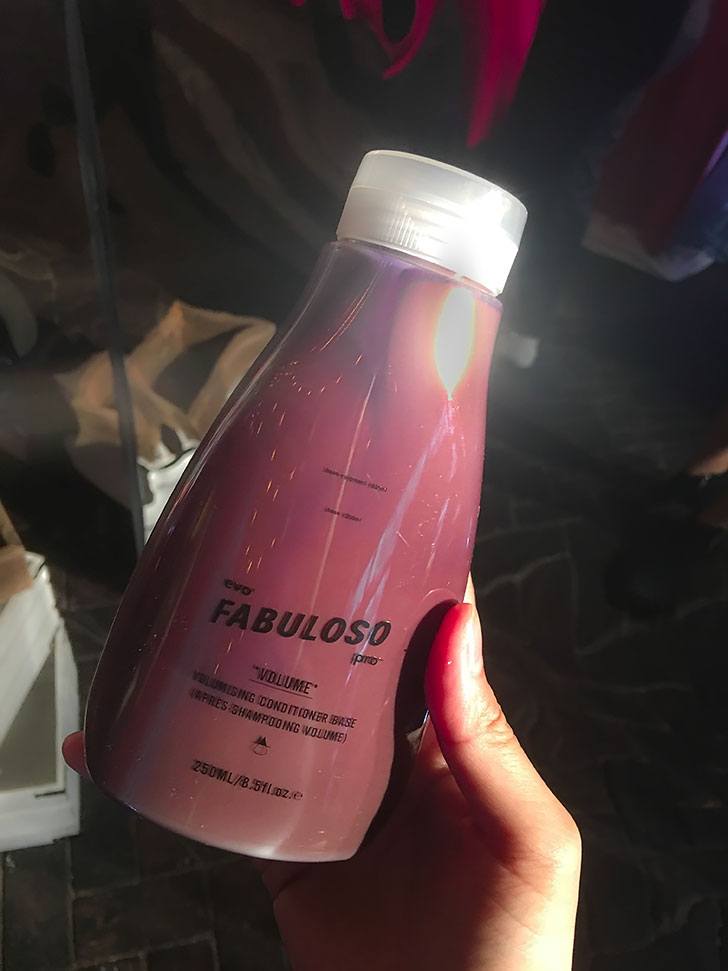 BEAUTY
Sometimes I get to go to fun launches and two recent ones that stood out were with Evo hair and Erborian:
Evo Hair is totally new to me. They're an Aussie hair brand that makes styling products with minimalist, no bullshit packing (you can check them out here). They had a really cool installation set up at Vandal focused around their brand ethos that packaging should be simple and avoid aggressive, false claims.
What I really liked was their color station! They have conditioners that help treat your hair for those pesky in-between months when your color is kind of grown out or slightly faded. I'm constantly forgetting to use color treated shampoo and am generally pretty lazy with my hair so they gave me a brown color booster to try out. Will let you know how that goes!
Erborian is a Korean / French brand that I've liked for a while. They make a fantastic gel-based moisturizer and I like their primer base. In August, they launched a CC creme so I'm testing that out at the moment. I got a couple of their cleansing products and am most excited to try these!
I still swear by Lancome's cushion foundation but I feel like it makes me break out loads so I need a better cleanser because I can't give up on Lancome, it's my all time favorite foundation.
Also noteworthy: CVS now stocks K-beauty products, including my favorite Elisha Coy! Unfortunately none of the NYC stores have stock in yet but hopefully soon…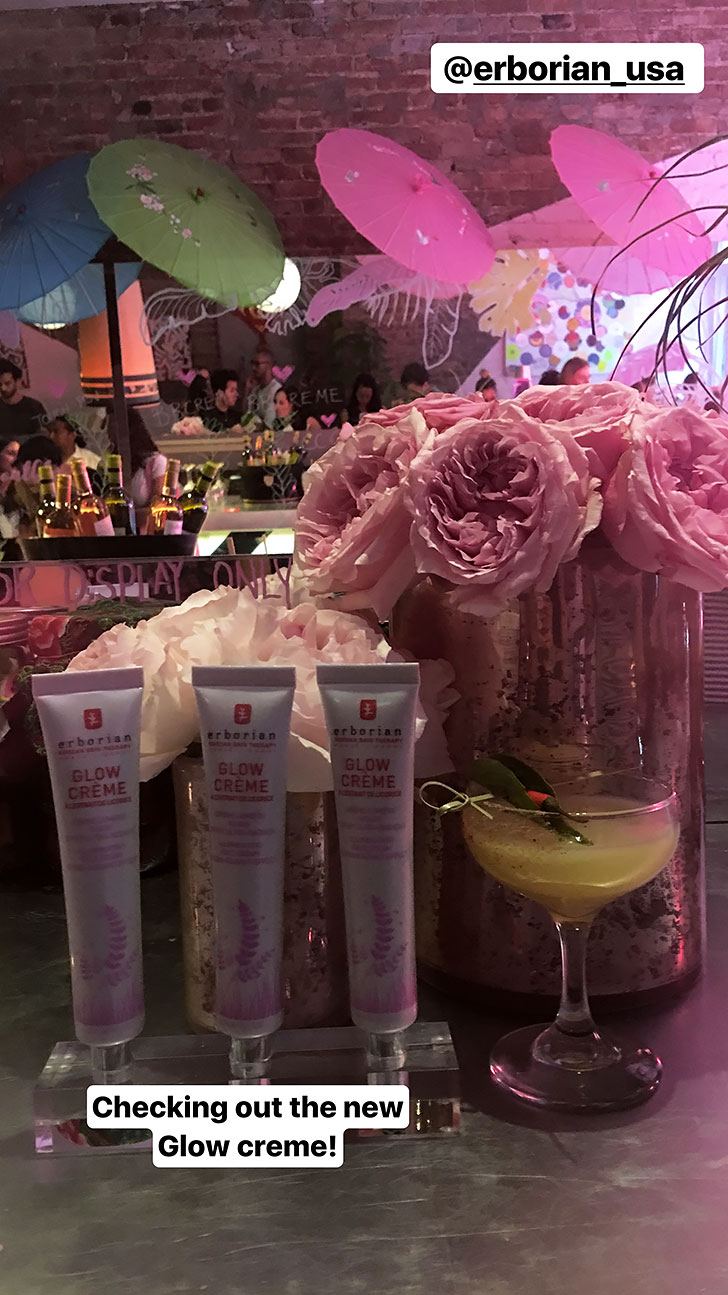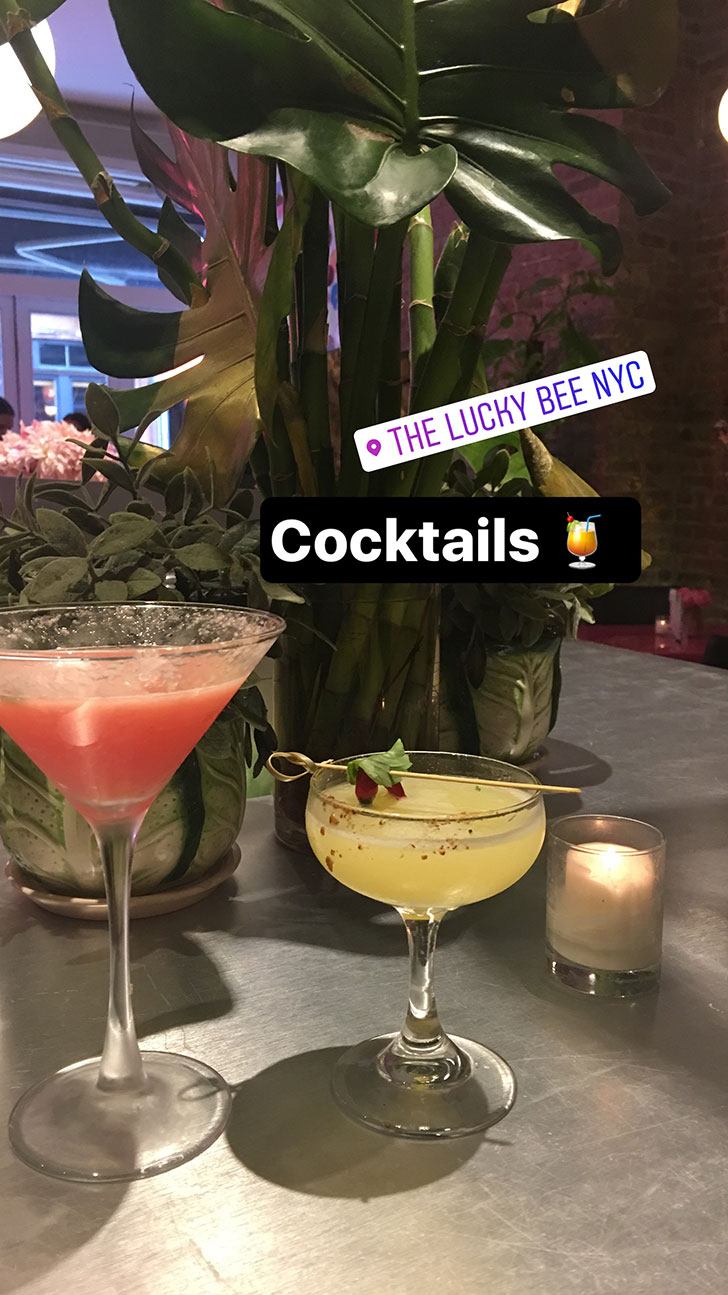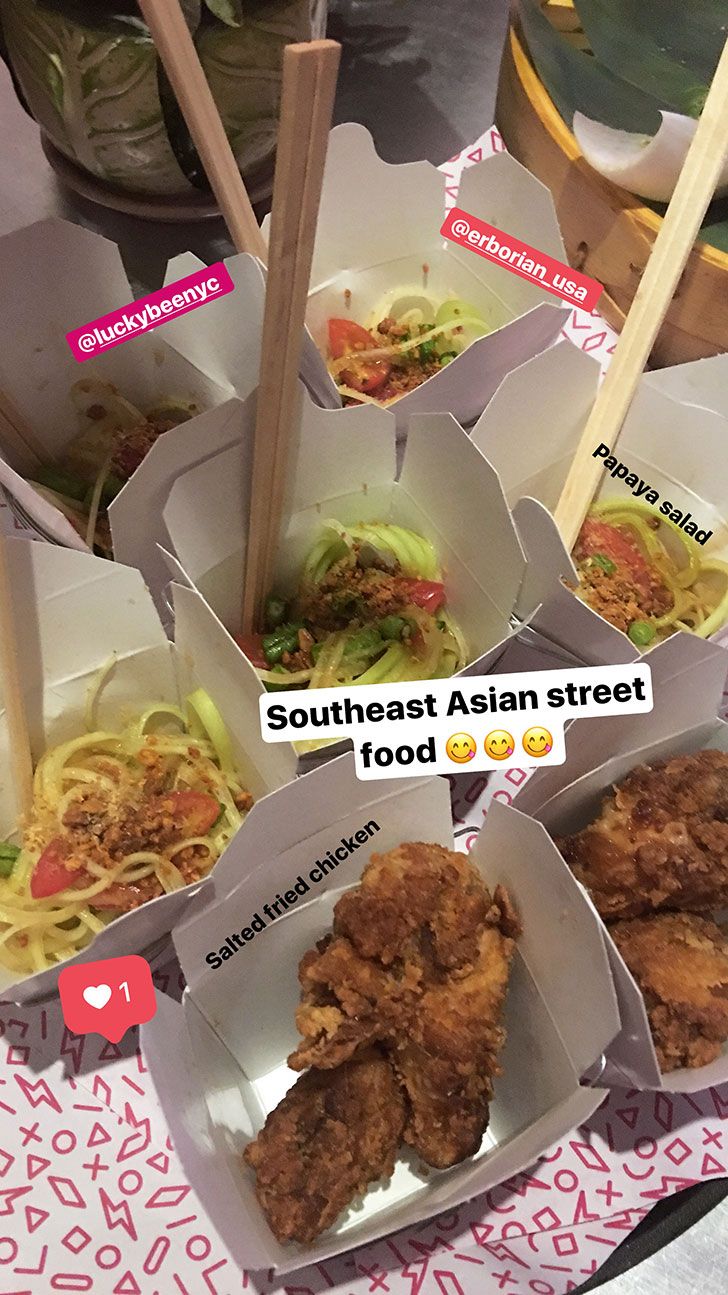 ---
---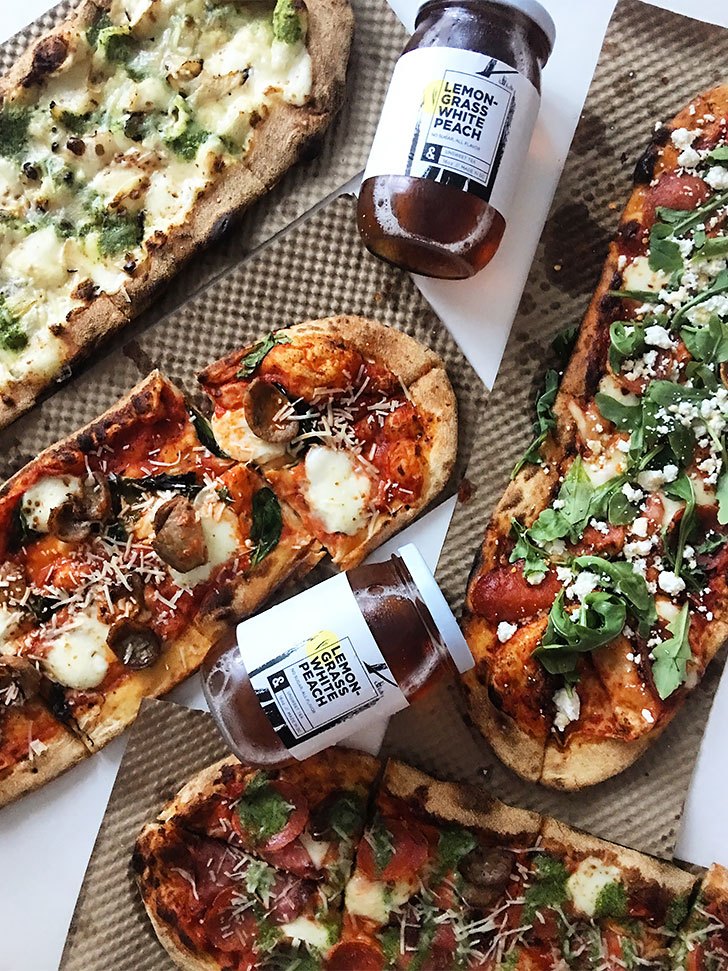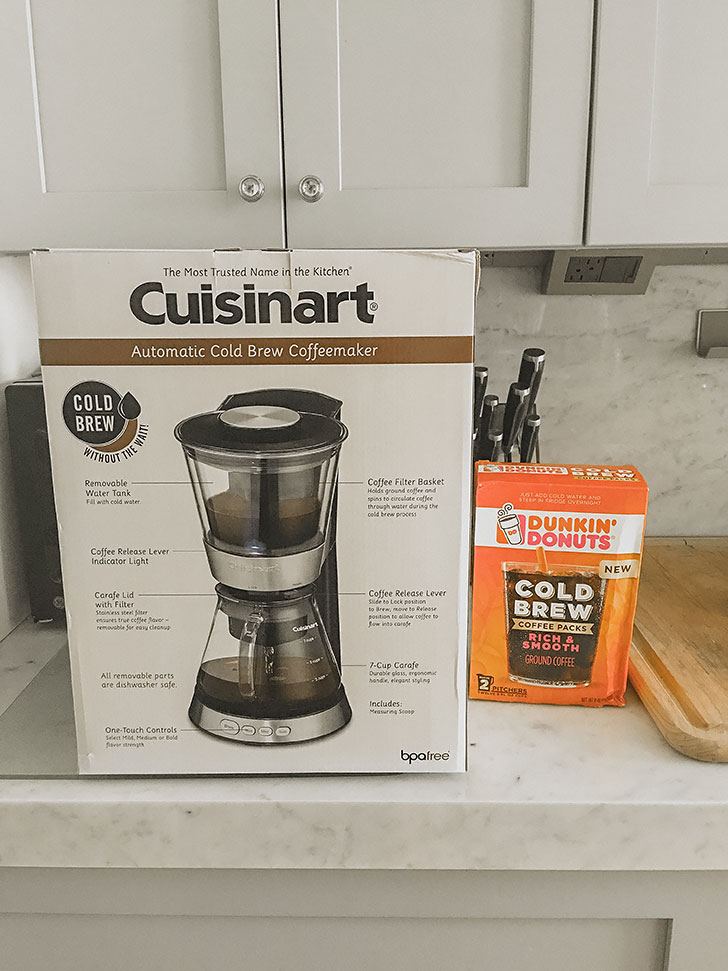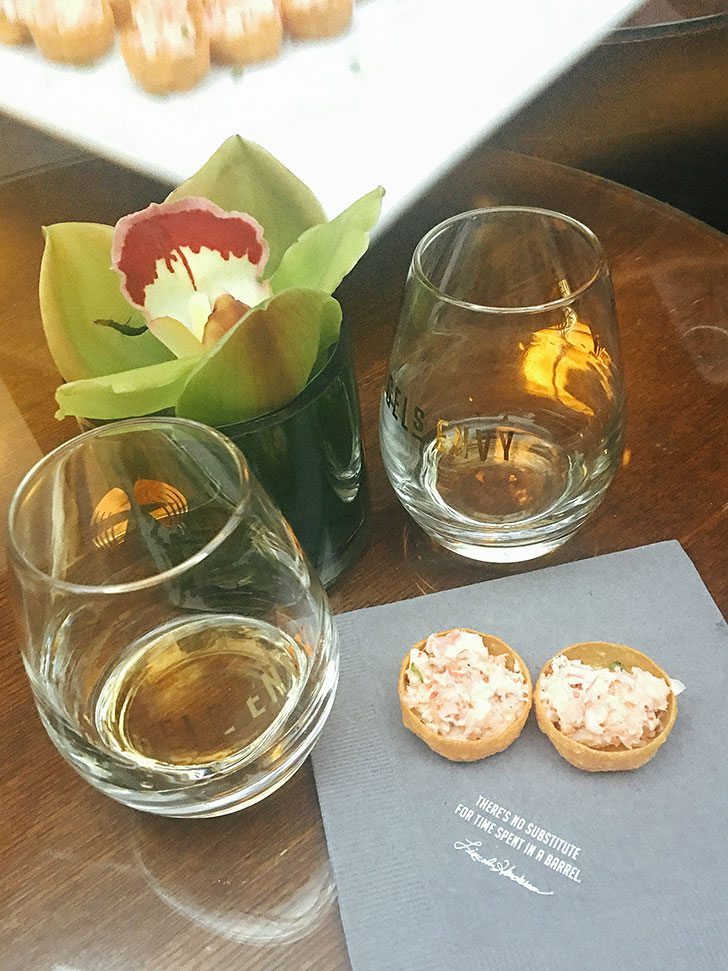 FOOD
I ate so much &pizza in August that I practically sustained myself on it. &Pizza is a recently opened pizza show in Chelsea that makes amazing personal pizzas, assembly line style. I love the Maverick one which is meat heavy and I also love the 'make-your-own' option. I added lots of sausage, pepperoni, arugula and roasted veggies for the latter. Also make sure you add the spicy chickpeas!
I rarely drink anymore but since it was summer we had to do rooftop drinks at least once. We tried some Angel's Envy bourbon at the Library Hotel, it's a boutique hotel near Grand Central with a covered rooftop. The bourbon itself was Kentucky whiskey and pretty smooth! They have a couple different varieties and we had fun doing a tasting.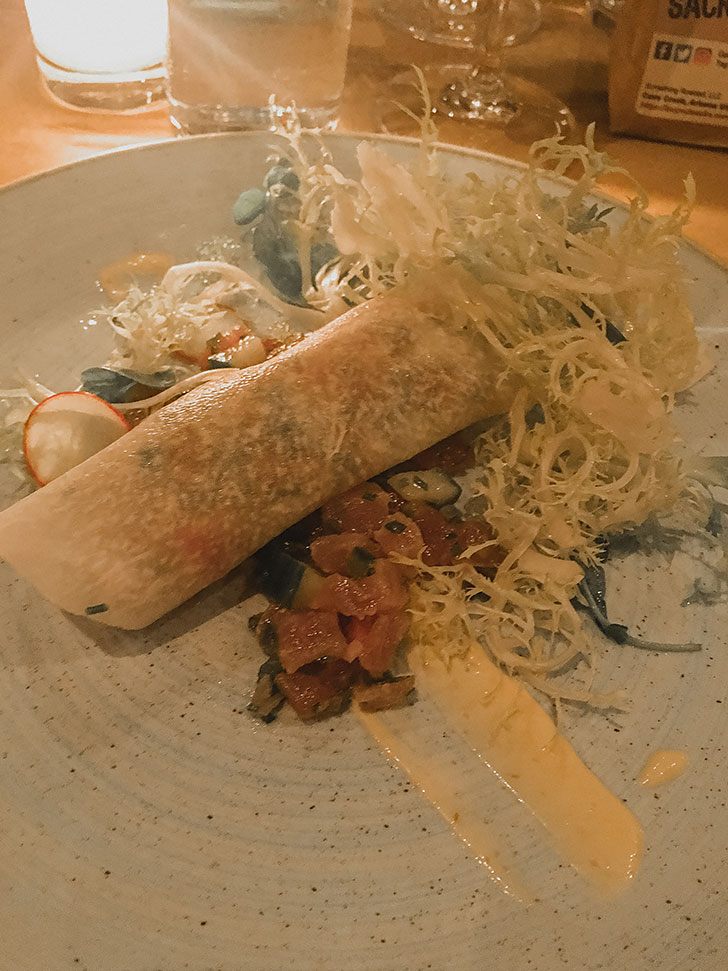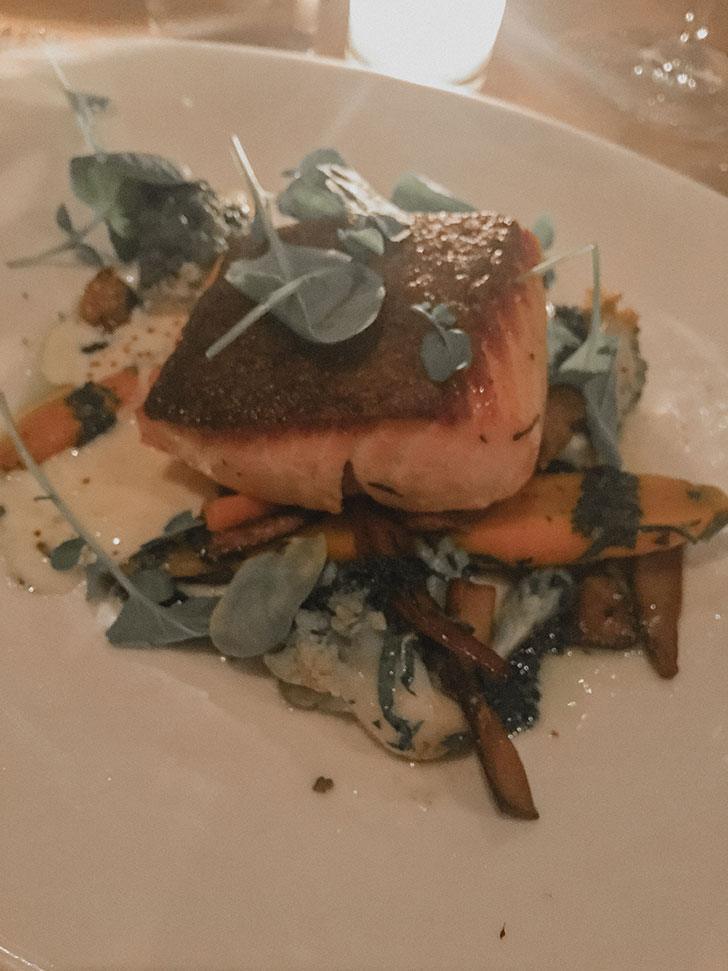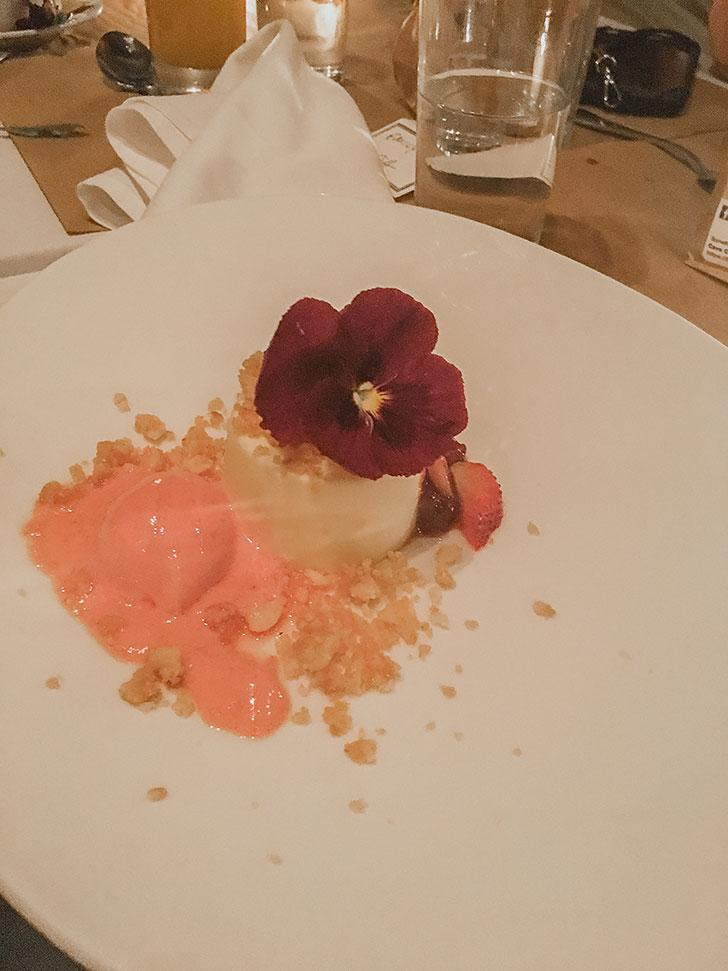 Why August is The Month
I almost tossed the idea of writing this post because I felt like I hadn't done anything noteworthy in August. Mainly I holed up in my apartment and caught up on work – I had a laundry list of deliverables due for the Indonesia trip, sponsored projects I was past due on and loads of photos to edit. C and I also committed to a video editing course and I had some personal books & courses that I purchased so there was lots to keep me busy!
Then I listened to this great Gary Vee episode that was short but to the point, about why August is a great month to hustle. I thought he had a unique perspective worth sharing:
In my twenties, when I had no family, August felt like the perfect month to take advantage of the time when people were sleeping. Everyone is on vacation in August which means if I doubled down and tripled down on my hustle I would be ahead of the competition who were usually taking a break.

When I first released my video last year I said that you could play it one of two ways. Hardcore hustle or hardcore relaxation. So many people are half pregnant. I don't care if you want to rest or if you want to work. I just want you to realize the opportunity and go all in.

-Gary Vee
When I first started working on blogging more seriously, I thought freedom from commutes and rigid work schedules meant I could see more of New York City. It's funny because it's completely the opposite.
But for the time being, I'm happy putting in the work now in hopes that the future will pay off. When you work for yourself, the work never stops because if you don't do it… no one else will. With social media, there's always something to create, edit, add, re-write, etc.
Anyway, I hope you had a great August as well, whether you chose to 100% relax or 100% hustle. I can't believe there's only 4 months until 2018!!