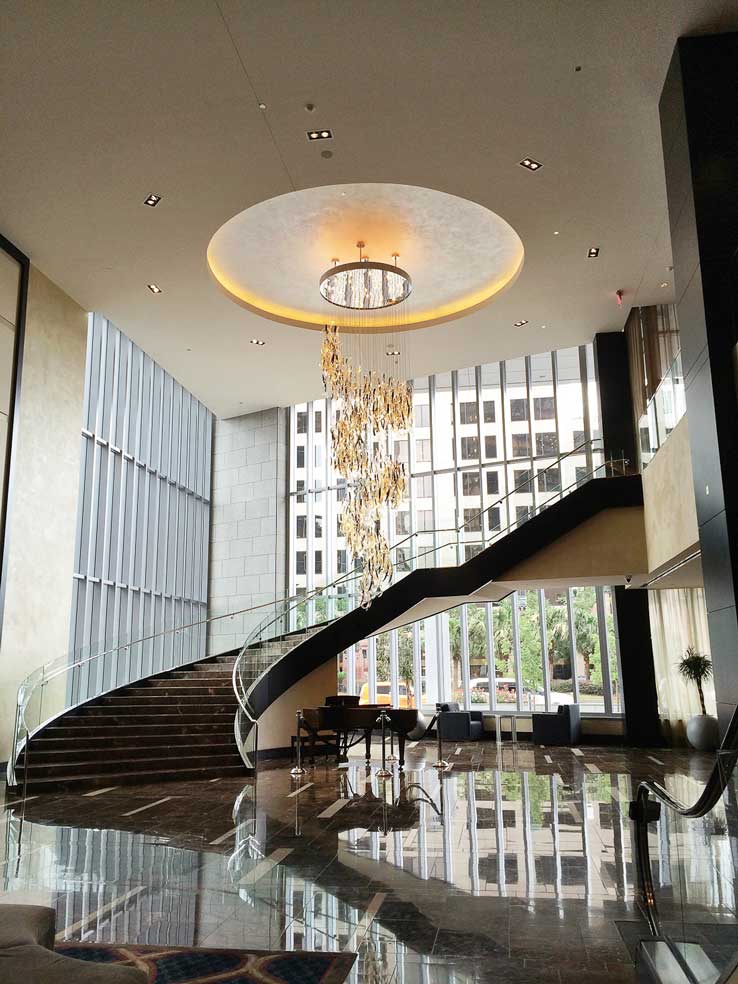 The Hyatt Regency New Orleans is a futuristic, modern hotel in New Orleans' Central Business District. While it's a bit far from the French Quarter via walking, it's located RIGHT next to the superdome and seems to be more popular for conventions and weddings. I had a great view of the superdome from my hotel room. I tried to take a photo of the lights at night, but snapped it without my glasses (and well, I'm as blind as a bat) so unfortunately it's a bit blurry..
A very relaxing stay altogether – there's tons of dining options on the second floor and I liked how the rooms surround the open space below.
We also stayed in the more centrally located Hyatt French Quarter. It's a quainter hotel but pricier – you can read my full review here.
Headed to New Orleans for a long weekend? Check out my city travel guide and 4 day itinerary here.